We've rounded up 18 Easy Shredded Chicken Recipes that are delicious and versatile. Shredded chicken makes a great addition to everything from spicy quesadillas to a creamy pasta bake.
Whether you crave a Mexican flavored meal such as shredded chicken tacos or the creamy flavors of a BBQ shredded chicken casserole, these dishes are sure to become family favorites for years to come. Using either store-bought rotisserie chicken or home-cooked chicken, these recipes are delicious and easy to make.
What Can I Use Shredded Chicken For?
Shredded chicken can be used in a variety of dishes such as hearty stews, spicy tacos, creamy chicken pasta, and chicken salad. If you have leftover store-bought rotisserie chicken or roasted chicken, you can easily turn the leftover meat into something amazing!
Is Pulled Chicken the Same as Shredded Chicken?
Pulled chicken and shredded chicken are basically the same. The only difference is the way that the chicken is prepared. Pulled chicken is usually cooked on a barbecue at a low temperature, whereas shredded chicken is usually cooked on the stove-top, oven, or slow cooker. Both pulled and shredded chicken involves tearing the meat into smaller pieces before adding to recipes.
Mexican Shredded Chicken Recipes
This recipe is bursting with delicious Mexican flavor and will be on the dinner table in under 30 minutes. You can use Old El Paso hard taco shells for the crunchy goodness.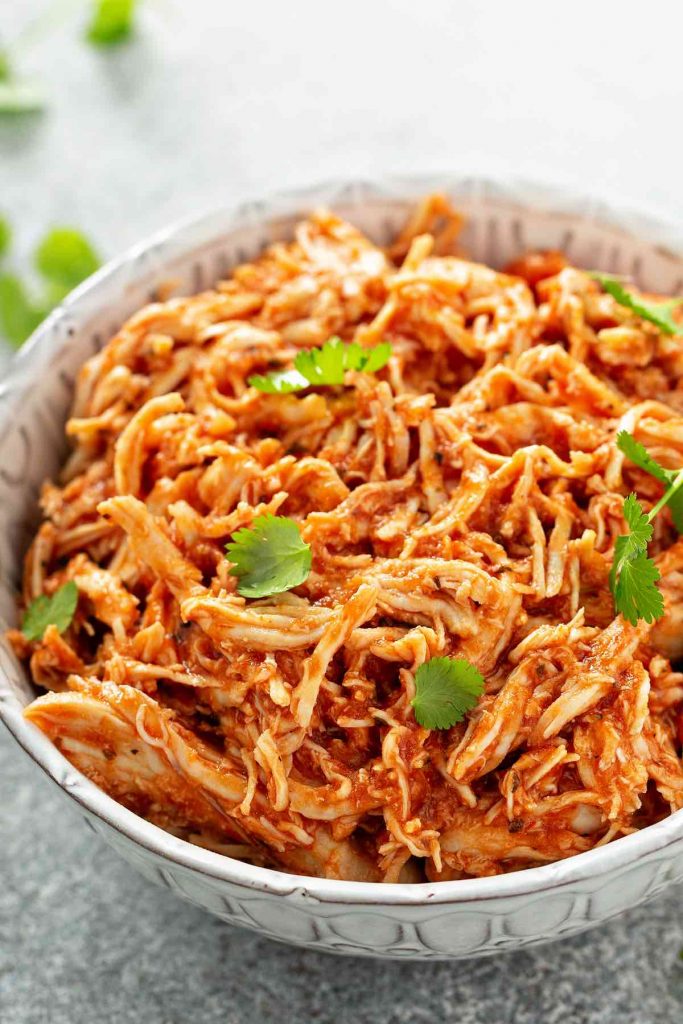 Chicken thighs are first marinated in a smoky sauce, and then seared to perfection. Finally you'll need to shred the chicken before adding it to burritos or tacos for a classic Mexican meal.
This classic Taco Bell recipe copycat is loaded with shredded chicken, cheddar cheese, and tons of different seasonings. Serve with avocado-ranch dressing for a delicious meal.
In this recipe, corn tortillas are stuffed with shredded chicken and Mexican-style cheese, topped with enchilada sauce, and then baked to perfection. You can add chopped cilantro, diced tomatoes, diced onions, avocado slices, and sour cream for an even tastier dish.
The smoky chipotle-tomato sauce gives these quesadillas an extra kick of flavor. Filled with shredded chicken and melted cheddar cheese, they are the perfect meal for any occasions!
BBQ Shredded Chicken Meals
Simply combine the boneless, skinless chicken breasts with BBQ sauce, olive oil, Worcestershire sauce, and brown sugar in the crock pot. Cook on high for 3 to 4 hours or on low for 6 to 7 hours for an easy and delicious BBQ shredded chicken dinner!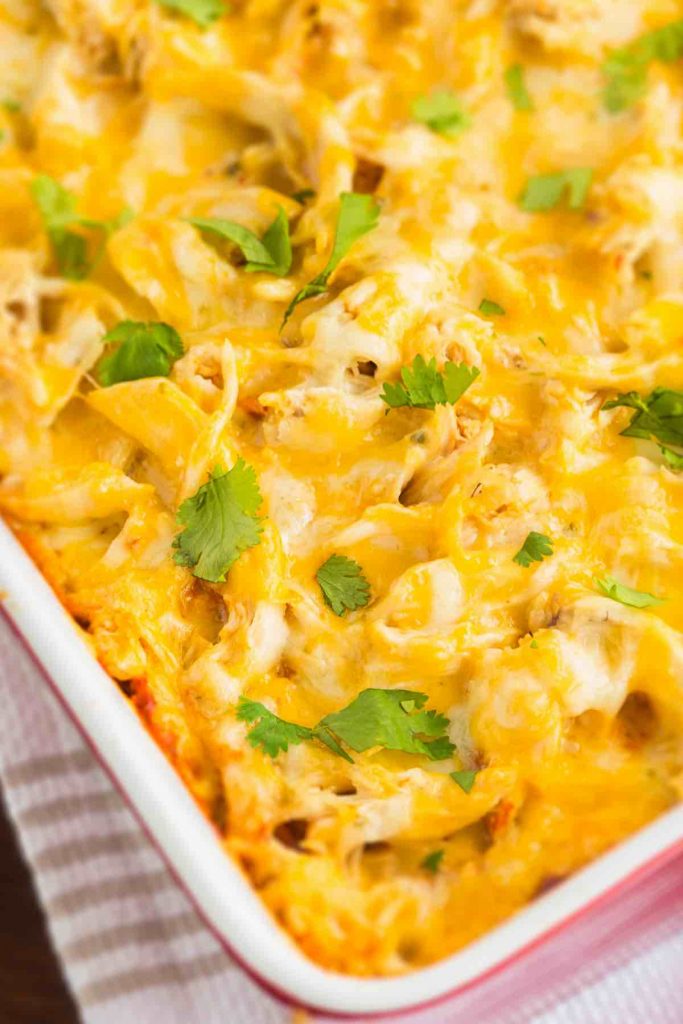 This one-pan casserole is easy to make and kids-friendly. It's loaded with shredded chicken, sweet corn, cheddar cheese, and tangy barbecue sauce. The leftover reheats well and is great for meal prep.
This BBQ baked pulled chicken is tender, juicy, and packed with flavors. Combine the chicken breasts with onions, brown sugar, and other flavorful ingredients, then bake for about 40 minutes in the oven. Pull chicken apart with two forks before serving.
This instant pot chicken is one of the fasted ways to make shredded chicken. Serve it on sandwiches, on top of a salad, or as a side dish.
Kid-Friendly Shredded Chicken Dishes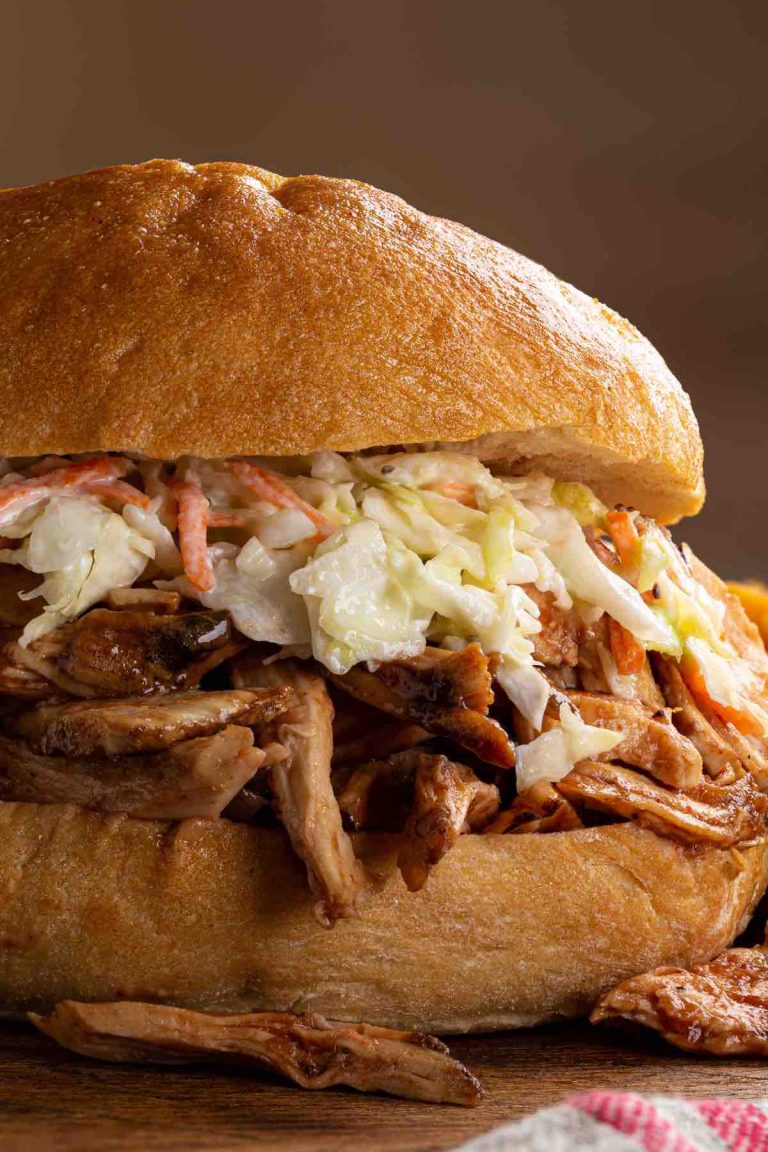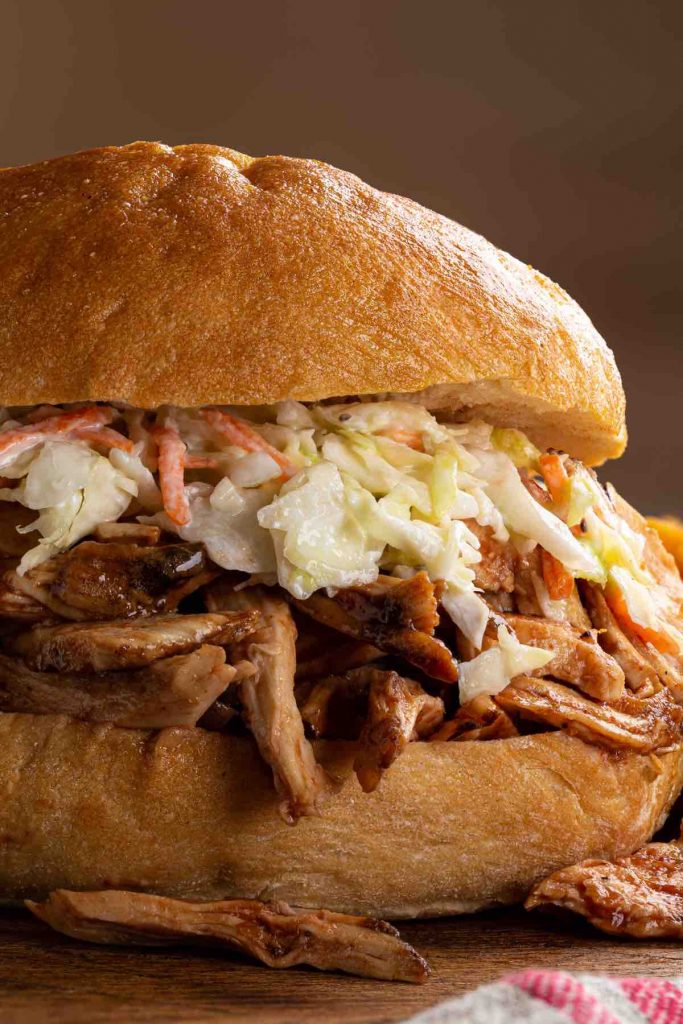 This recipe is one of my favorites for summer picnics or potlucks. Simply combine the chicken with a homemade sauce in the slow cooker, cook for 8 hours on LOW, then pull it apart before serving on sandwiches.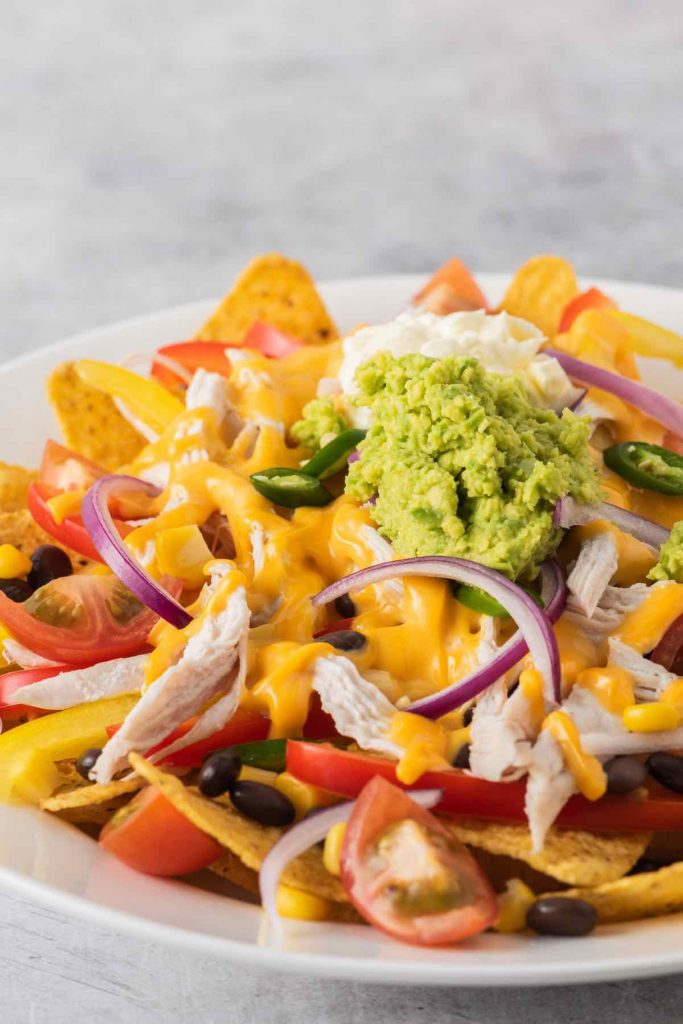 These easy nachos are super easy to prepare and takes less than 40 minutes from start to finish. They are an excellent option for a meal or late-night snack.
Spicy, cheesy, and delicious, this Mexican shredded chicken dinner is easy to make and full of flavor. Simply mix all the ingredients and bake in one pan for easy clean-up.
Healthy Shredded Chicken Recipes
Sous Vide method makes the most tender and juicy chicken as you can cook the chicken to the exact temperature you set. You'll have the guaranteed success every time!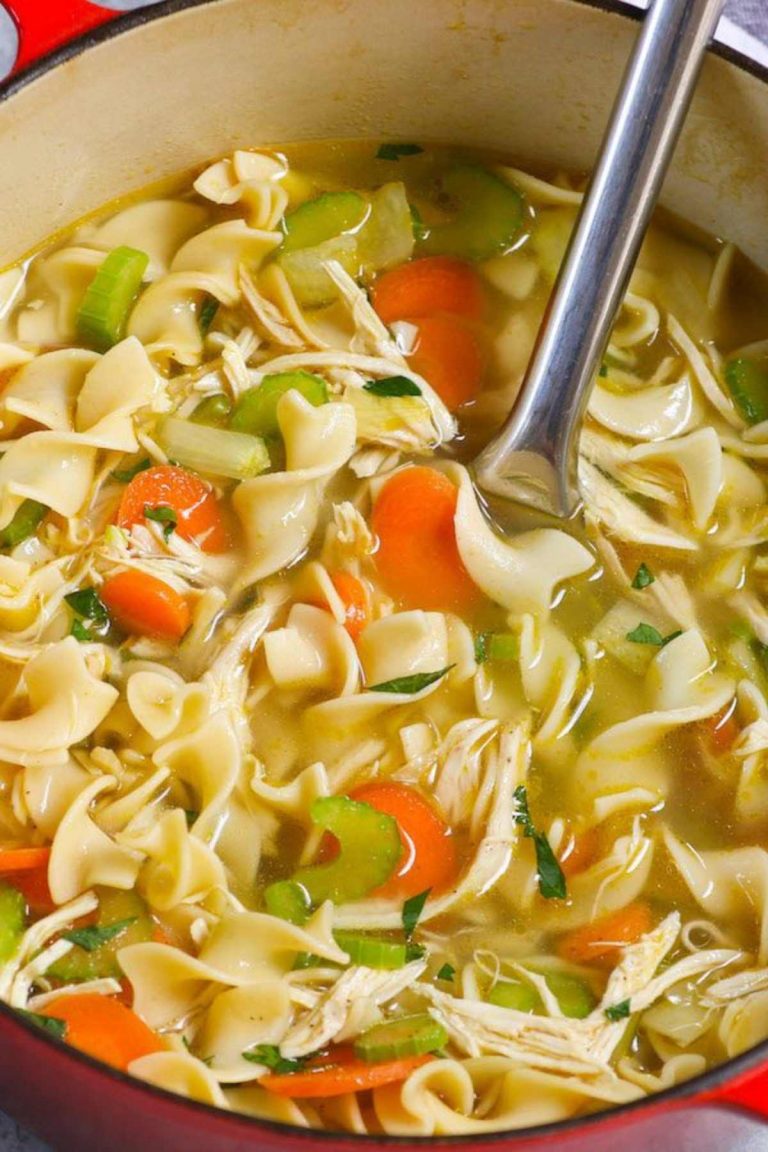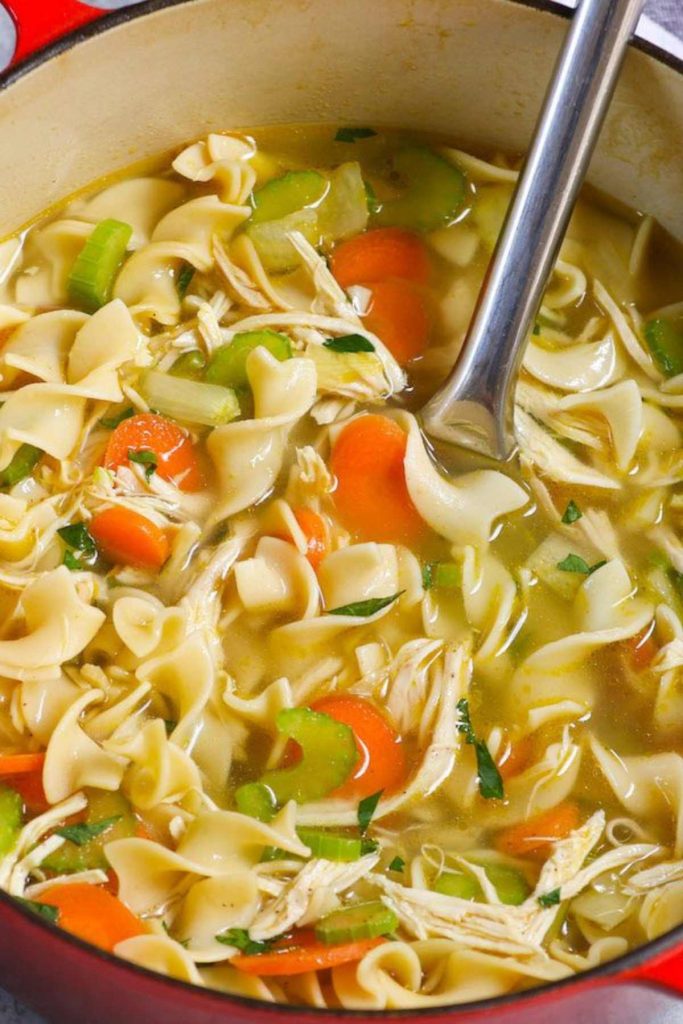 This shredded chicken noodle soup is loaded with tender chicken, egg noodles, and fresh vegetables. It's one of the most popular ways to use up the leftover chicken.
Shredded chicken breast is first mixed with cabbage, grated carrots, sliced green onions, and chopped roasted peanuts. Then it's seasoned with a tangy vinaigrette dressing for a refreshing and delicious flavor.
This recipe provides step-by-step instructions for the perfectly tender and juicy chicken. You can use this method for chicken thighs too.
Try this one for a fast and easy way to make shredded chicken!
It's easy to make, full of flavor, and versatile. Great for meal prep, and you can use the chicken in a salad, sandwich, or quesadilla.
How to Make Shredded Chicken
The first step in making shredded chicken is to season the chicken breasts or thighs. Some recipes call for marinating the chicken first, while others only add spices before cooking. The chicken pieces can then be placed in a slow cooker, a pan, or a baking tray and cooked according to the recipe directions. Once cooked, the chicken can be pulled apart or shredded by using two forks. Add the shredded chicken to your recipes or serve as a delicious side dish. When making shredded chicken, choosing a cooking method that meets your tastes and needs is important. 
You May Also Like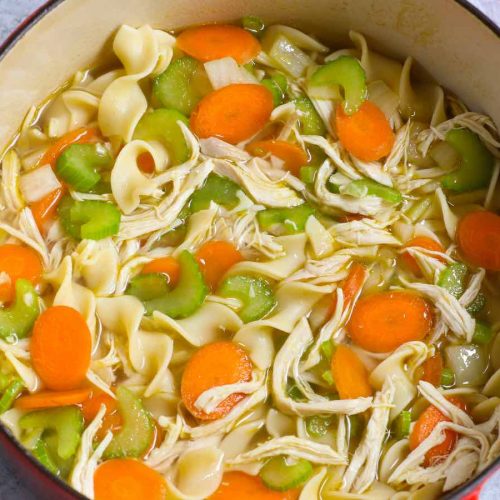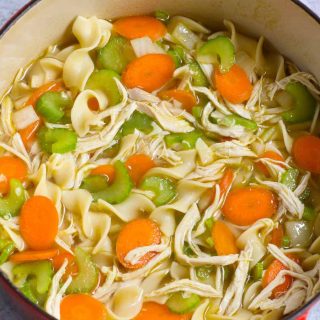 Easy Shredded Chicken Noodle Soup
Chicken Noodle Soup is one of the best ways to use up leftover shredded chicken. It's hearty, comforting, and loaded with tender chicken, soft noodles and vegetables.
Print
Pin
Rate
Ingredients
2

cups

noodles

2

tablespoon

olive oil

12

oz

cooked chicken

2

cloves

garlic

minced

1

medium onion

diced

2

medium carrots

peeled and sliced

2

stalks celery

sliced

8

cups

chicken broth

2

bay leaves

2

sprigs fresh thyme

salt and pepper

to taste
Instructions
Place a large stockpot over medium heat.

Add olive oil, garlic, onions, carrots and celery. Sauté for 3-5 minutes.

Add chicken, chicken broth, bay leaves and thyme. Increase the heat to high and bring the soup to a boil.

Remove the chicken. Place it in a bowl, and shred it using two forks.

Add noodles to the broth and bring to a boil, reduce heat to medium-low and simmer until noodles are cooked through.

Remove bay leaves and discard. Stir in the shredded chicken. Taste the soup and season with salt and pepper to your preference. Serve and enjoy!
Tried this recipe?
Follow or tag us on Pinterest @izzycooking