Not sure how to use shallots? We've rounded up 14 easy Shallot Recipes for you to explore and enjoy.
The shallot is a versatile veggie that adds the right amount of flavor to any dish. Raw shallots are a tasty addition to salads, dips and vinaigrettes, or can be pickled to be used as a garnish.
Roasted shallots are incredibly tender and slightly sweet, making them a perfect pairing for steak and burgers.
What Is A Shallot?
The shallot is a member of the allium family of vegetables, along with garlic, leek and onions. They're very similar to onions in appearance, though shallots tend to be smaller and more elongated while onions are usually large and round.
Shallots are loved for their soft, tender mouthfeel and their slightly sweet taste. Two of the most popular varieties of shallot are the Jersey Shallot and the French Guy Shallot. You're more likely to find the latter in your local grocery store.
What Does Shallot Taste Like?
Shallots have a slightly sweet taste mixed with the taste of a very mild onion, with the slightest hint of garlic. When cooked, they become even sweeter due to the process of caramelization. Whether eaten raw or cooked, shallots add a delectable flavor to any dish.
Shallot Vs Onions
If you don't have shallots on hand, you can always substitute with red or white onions, though there are a few differences to bear in mind. Shallots are smaller than onions with softer flesh. This means that shallots are more tender when cooked and will have a richer, sweeter level of caramelization.
Another key difference is that onions have a stronger, more distinctive flavor compared to the mildness of shallots.
How To Cut Shallots
Using a sharp knife, cut off the stem of the shallot.
Slice it in half lengthwise and remove the skin.
Cut each half into thin, parallel slices.
Then use perpendicular slices to cut the shallot into fine dice.
Best Shallot Recipes
Shallots are sizzled in olive oil until they're irresistibly crispy and savory. Use as a garnish on pasta, salads, or any dish that could use an unexpected pop of flavor and texture.
This Quick Pickled Shallots Recipe is a great way to use up your shallots and it will last for several weeks in the fridge. Add pickled shallots to your burgers, tacos and sandwiches for a quick, zesty burst of flavor.
When roasted in the oven, shallots become sweet, tender and slightly crispy on the outside. Serve with pasta in a buttery parmesan sauce and you've got yourself the perfect date night dish.
Toss your salad with this French Vinaigrette for a refreshing and light side dish. You'll love the bold flavors of finely minced shallots, garlic, Dijon mustard and tangy lemon juice.
After less than 30 minutes in the oven, shallots become caramelized, buttery and tender. Serve with steak and fall in love with the flavors of Roasted Shallots.
This recipe yields tender green beans flavored with a buttery lemon shallot sauce. They're delicious with seafood, chicken, and steak.
Thin strips of chicken breast are pan-seared in a rich lemon shallot sauce for a satisfying midweek dinner. Serve with mashed potatoes, quinoa or roasted veggies.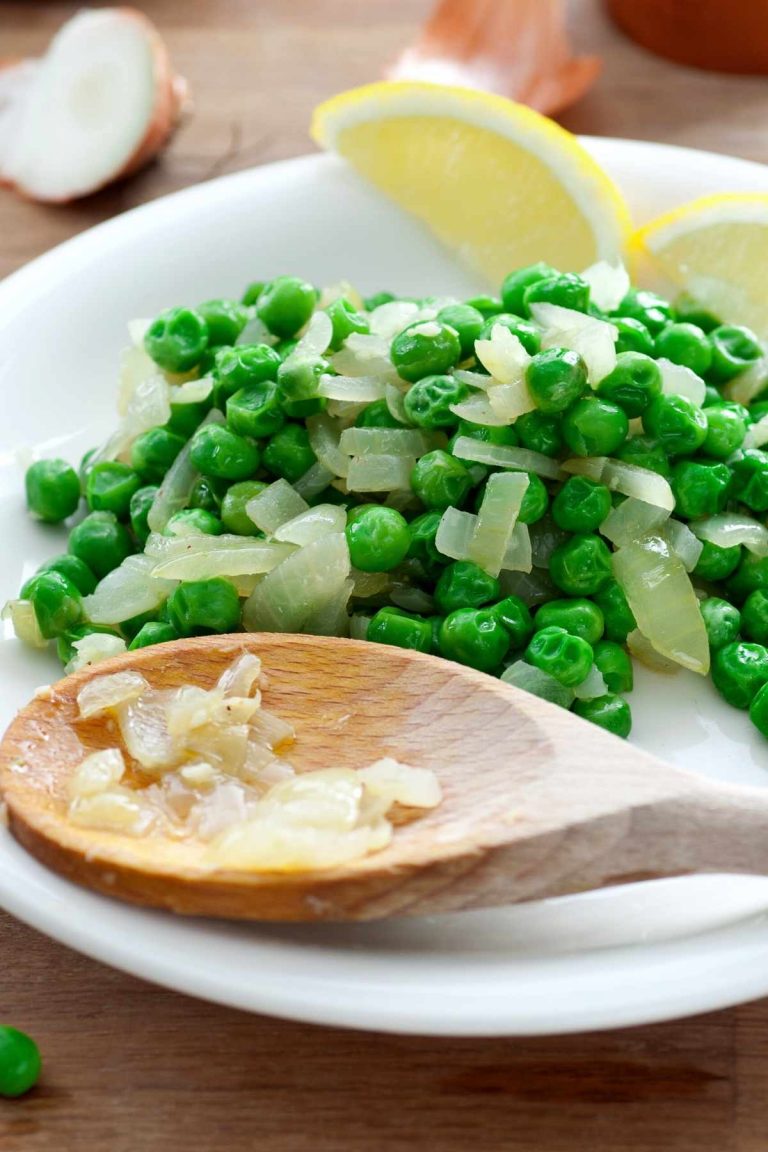 An ordinary bag of frozen peas is upgraded to a tasty accompaniment for steak, pork chops or chicken. With simple ingredients and minimal effort, this Sweet Pea Recipe With Shallots is an easy way to get an extra serving of veggies at dinner.
Spicy Noodles are a quick and comforting dish that can be served as both a main or a side. For those who like it hot, this fiery recipe is sure to be a hit!
Drizzle this Mignonette Sauce over raw oysters for a sophisticated seafood appetizer. This tangy sauce contains red wine vinegar, finely chopped shallots and just a hint of sugar.
Diane Sauce is a rich, creamy steak sauce made with Worcestershire sauce, cognac, heavy cream, shallots and garlic. It takes just ten minutes to prepare and will take your steak to the next level.
When chicken is marinated for three hours or more, expect it to be super tender and infused with flavor. This Chicken Jerusalem is a medley of flavors that'll have you going back for a second helping.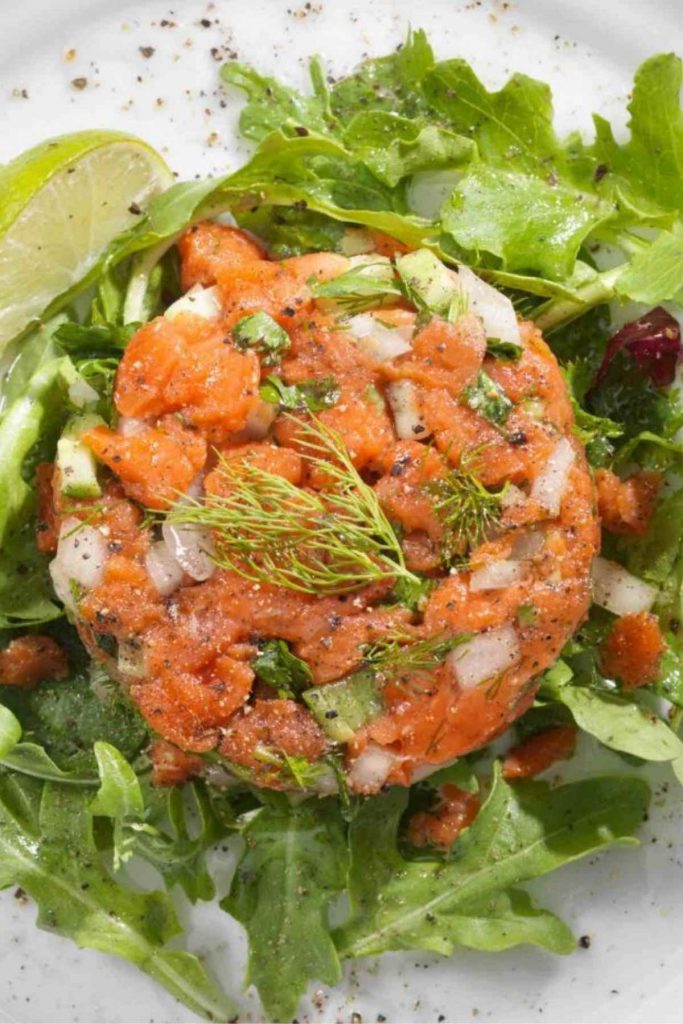 Fresh, sushi-grade salmon is delicately seasoned with scallions, onions and capers then layered on top of creamy avocado for a truly delicious appetizer. This impressive Salmon Tartare Recipe takes just 20 minutes,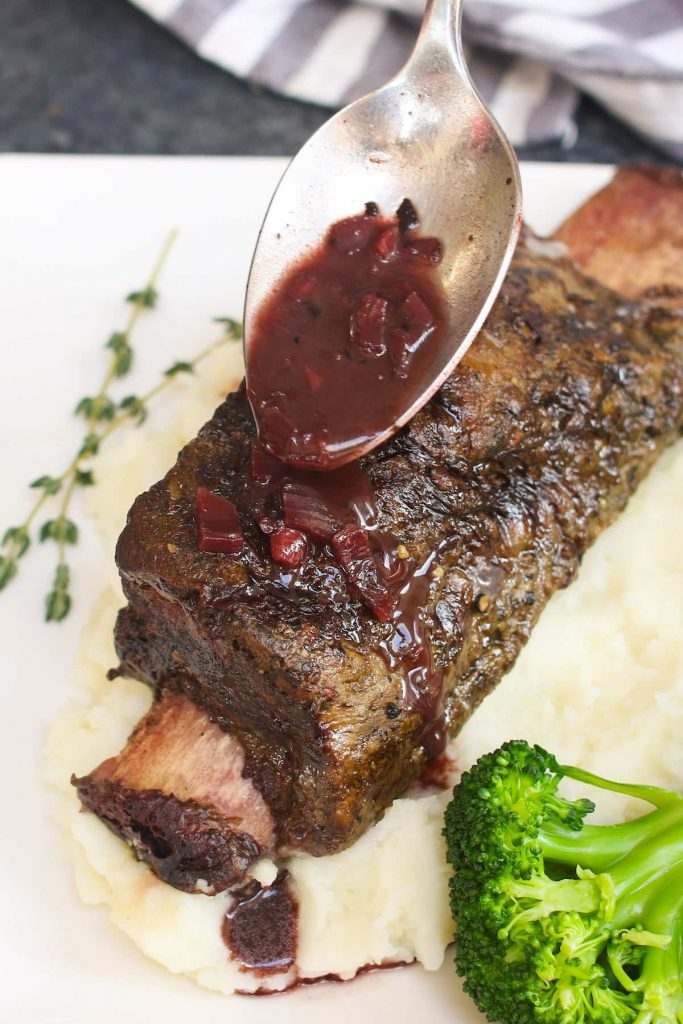 The sous vide method is perfect for making incredibly tender and flavorful ribs. With the slightly sweet taste of shallots and the richness of red wine, this is a restaurant-quality meal you can make at home.
You May Also Like
Easy Roasted Shallots
Not sure how to use shallots? We've rounded up 14 easy Shallot Recipes for you to explore and enjoy.
Print
Pin
Rate
Ingredients
16

large shallots

peeled and ends trimmed

3

tablespoons

olive oil

1

tablespoon

balsamic vinegar

salt and pepper

to taste

optional herbs such as fresh thyme or rosemary

1

tablespoon

butter
Instructions
Preheat your oven to 400°F/205°C.

Trim the ends of the shallots and remove the skin before spreading them out on a baking tray. Drizzle with olive oil and vinegar, then season with salt and pepper. Toss until evenly coated. For even more flavor, add sprigs of fresh rosemary or thyme.

Roast for 30 minutes. Turn the shallots and continue roasting for another 30 minutes. By now, they should be soft and golden brown.

Remove from the oven and stir in the butter. Serve immediately.
Tried this recipe?
Follow or tag us on Pinterest @izzycooking