Microwaves can do so much more than simply reheating leftovers. We've gathered some of the best recipes that you can make in a microwave.
From microwave mac and cheese to mug cake to microwave oatmeal, you'll get inspired.
These microwave recipes will save you so much time, and you can make delicious meals from breakfast to dinner and dessert in just minutes!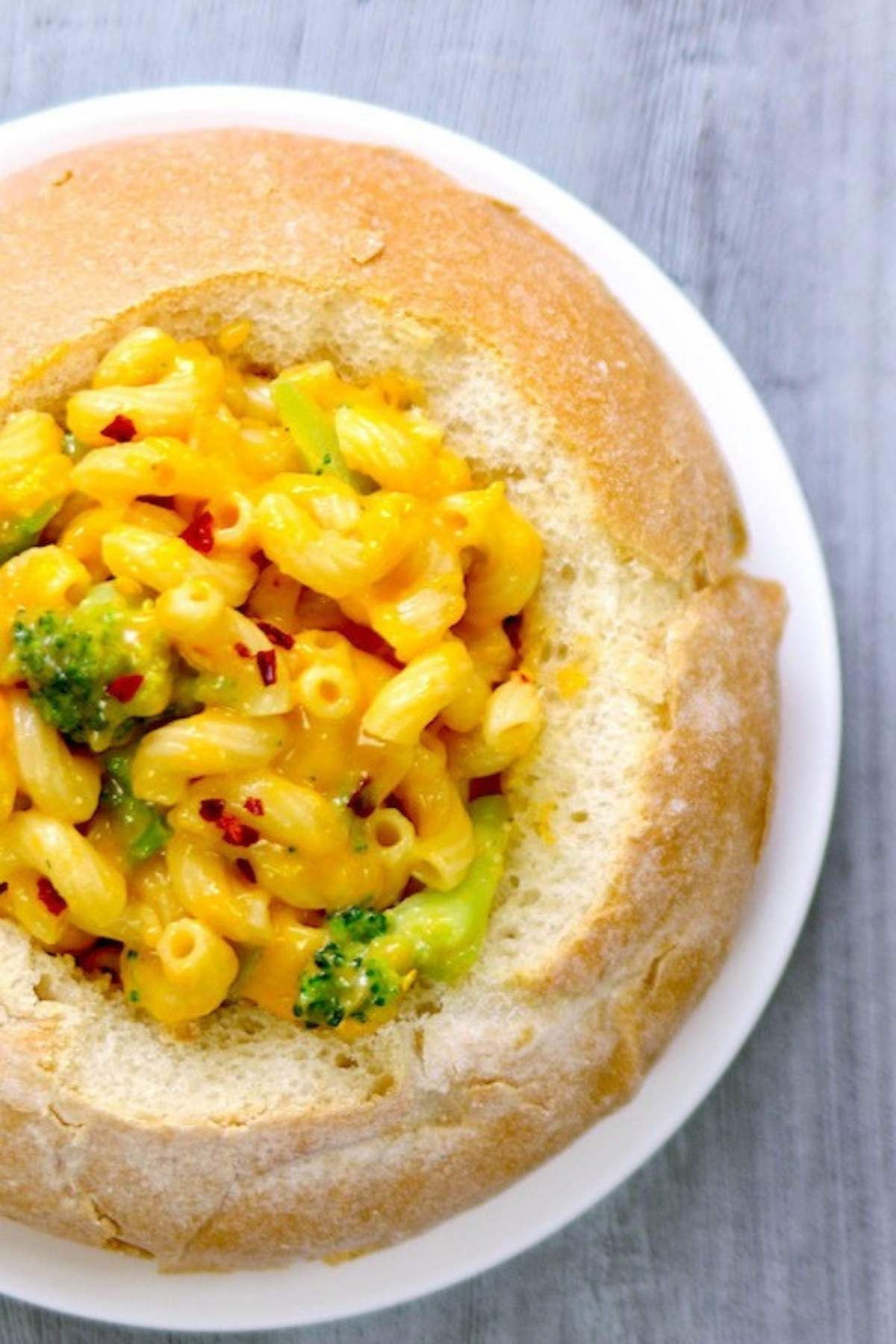 Rich and creamy mac and cheese cooked in the microwave from scratch, ready in 15 minutes. A total game changer! Quick, easy and cooked in one bowl. Say goodbye to the dried macaroni boxes!
You'll hardly find a meal more convenient than a bowl of instant ramen noodles. Learn how to microwave ramen properly and you'll have a flavorful dish ready in minutes.
Microwave acorn squash is much faster than other methods and just as delicious. In this post you'll learn how to cook acorn squash in the microwave in just a few minutes. It's so quick to make, plus clean-up is a breeze!
Did you know the fastest way to cook a hot dog is in Microwave? Learn how long to microwave a hot dog so that it comes out perfectly every time and to prevent exploding!
This easy cauliflower rice recipe makes light and fluffy cauliflower rice in just a few minutes. It's a keto-friendly and low-carb twist on takeout fried rice. No need to buy frozen cauliflower rice as you can easily make them at home from scratch!
Learn how to steam broccoli in the microwave with a step-by-step tutorial so that it comes out perfect every time. It's less than 5 minutes and is a simple recipe for microwave broccoli (and other vegetables).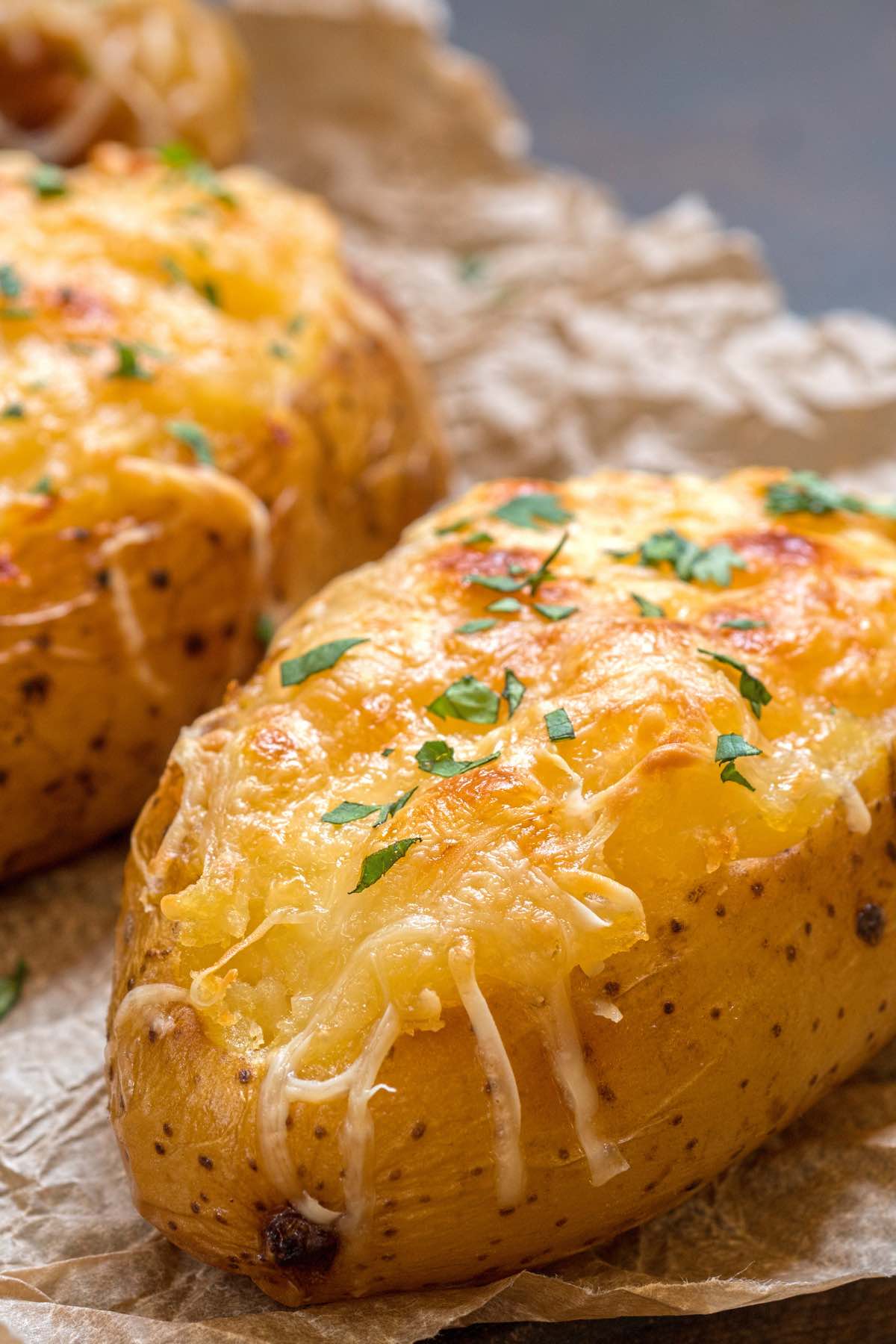 Learn how long to microwave a potato along with tips for getting a perfect microwave potato every time. A microwave baked potato is just as fluffy and delicious as oven-baked, plus it cooks up in minutes!
Whether you've got regular or thick-cut bacon, you can use your microwave to cook it quickly. It's fast and produces delicious crispy bacon with almost no cleanup!
These microwave mashed potatoes are fluffy, creamy and smooth! This quick side dish is easy to make in just 15 minutes, far less time than boiling or other methods!
Microwave rice is faster than other methods and just as fluffy! Learn how to cook rice in the microwave using a covered bowl or microwave rice cooker. It's so quick to make, plus cleanup is a breeze!
This recipe will take you back to your childhood and there's no need to fuss over a hot stove to make it. Filled with salty peanuts and sweet corn syrup, the hardest part is waiting for it to cool!
With only 3 ingredients and a few minutes, this microwave chocolate fudge is one of the easiest fudge recipes.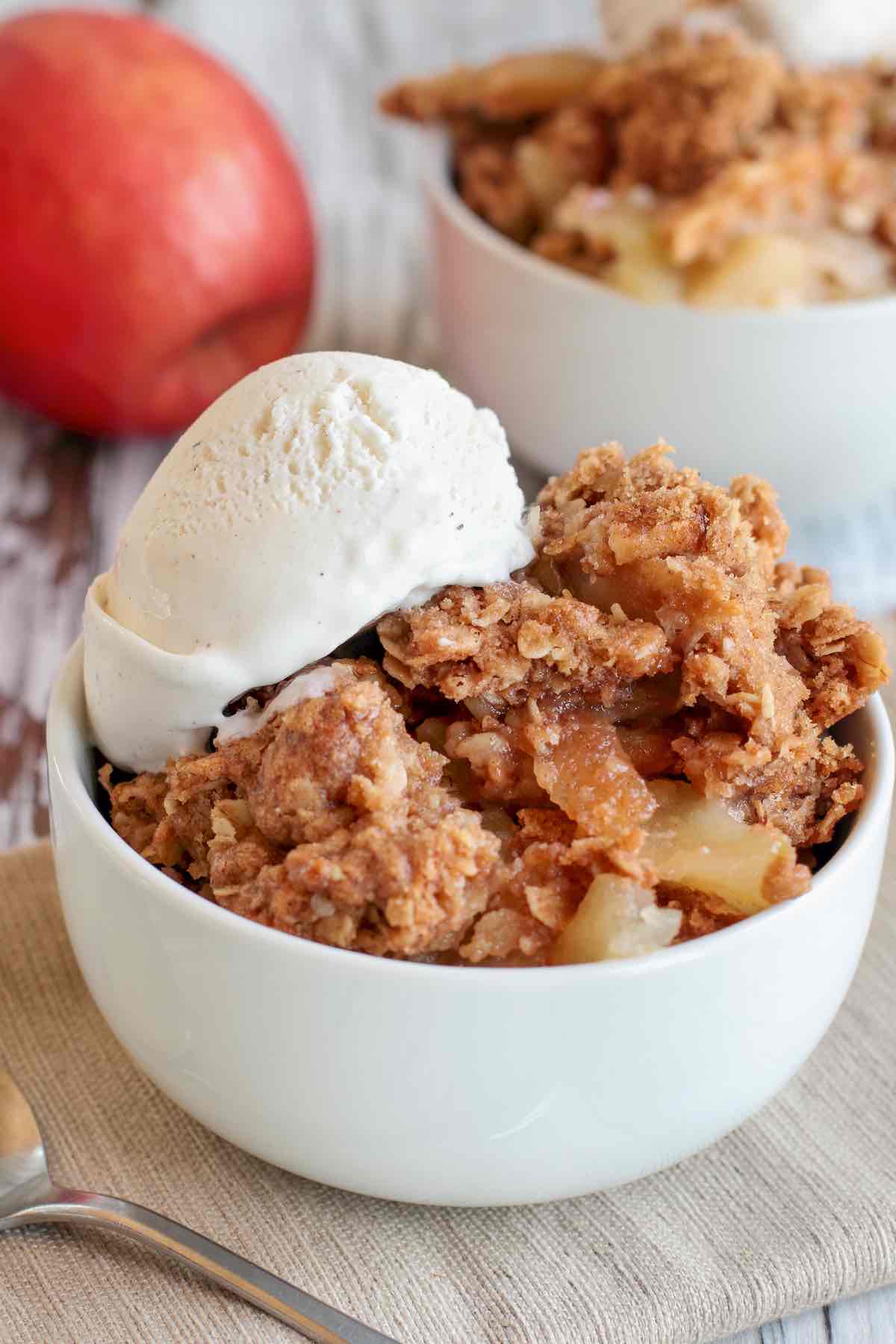 Apple-based desserts and crisp autumn days go hand-in-hand. This delightful dessert for one is ready to gobble up in just 8 minutes! Try it with a drizzle of caramel sauce for an extra sweet touch.
The scent of cinnamon always makes us think of coffee. Set your coffeemaker before starting this dessert because it's ready to eat in 1 minute! It's perfect for when you're craving a sweet and delicious weekday breakfast treat.
This one is perfect for busy mornings! It takes only 3 minutes for an easy and healthy breakfast that fills you up and gives you great energy!
You can make homemade tortilla chips right in the microwave! All you need is a few simple ingredients for a quick snack made in just a few minutes!
In just a few minutes, you'll have a delicious potato soup loaded with bacon, cheese and scallions!
If you're craving a sweet piece of cake but don't want to drag out the mixer and a lot of ingredients, try making a microwave mug cake instead! It's great for portion control, takes just 5 minutes, and will definitely satisfy your cravings for something sweet.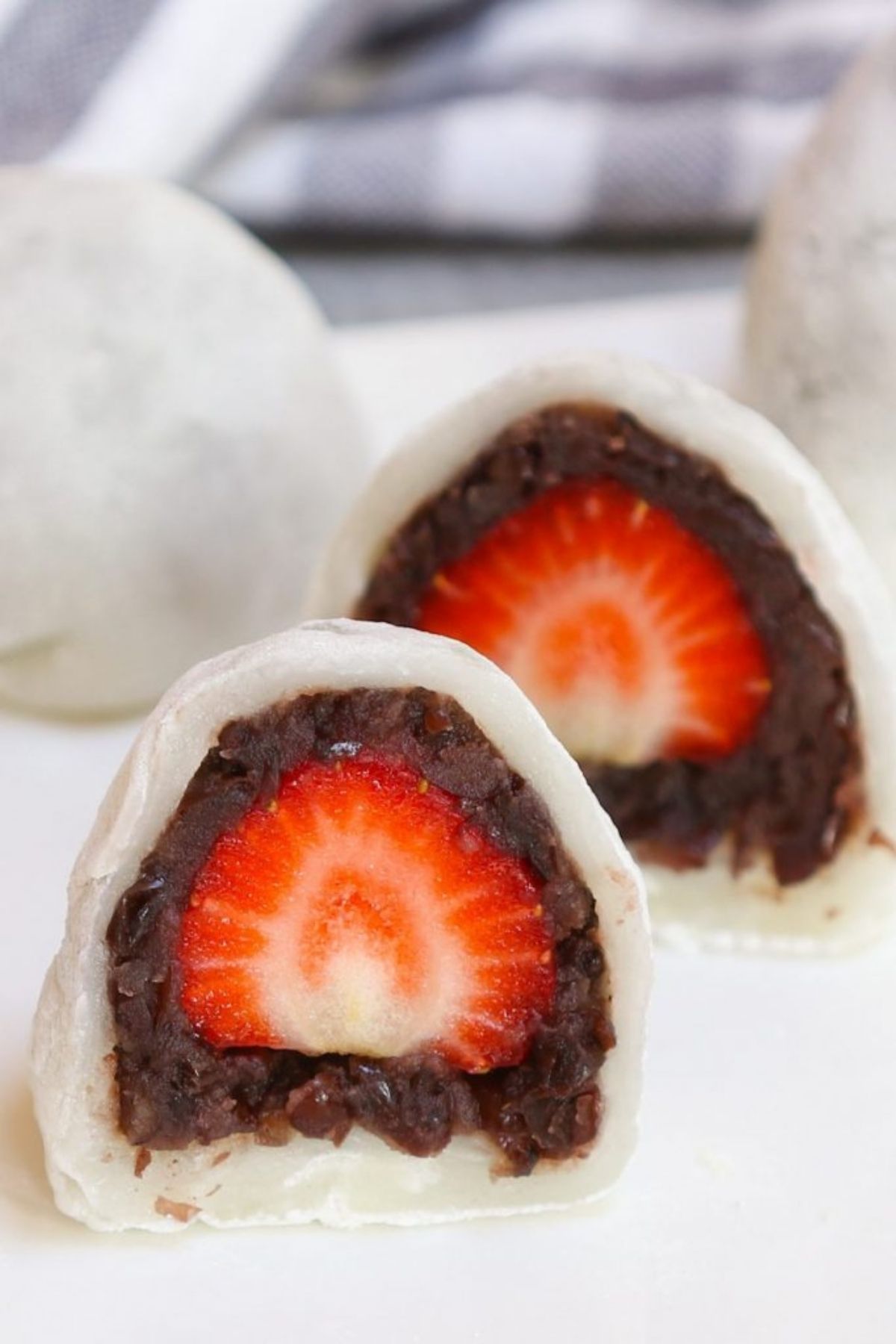 Mochi is a Japanese treat made with sweet sticky rice flour. This microwavable version adds strawberries to the mix for a dessert that's deliciously decadent!
Brownies in a minute? Yes, please! These chocolatey creations would go great with some rich vanilla ice cream.
Everyone has a favorite banana bread recipe. Now you can add this microwavable version to your list. It's made in a mug, takes minutes to prepare, and is completely vegan.
Is popcorn considered a dessert? It is when it's as sweet as this recipe! Taking just 5 minutes to prepare, this is a great idea for evenings in front of the TV, or for stocking stuffers during the holidays!
These chocolatey cookies seem too good to be true! They're sweet and satisfying for when those cravings start to creep in. The recipe makes 2 to 3 cookies so it's up to you if you want to share.
Muffins are great as a snack or as a quick breakfast. These tasty treats are ready to eat in less than 10 minutes and perfect for when you need to grab and go!
This dessert only calls for 2 tablespoons of shredded carrots! That means that with very little effort, you can enjoy your very own serving of carrot cake without all of the work.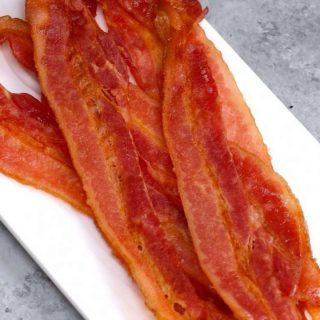 Easy Microwave Bacon Recipe
Whether you've got regular or thick-cut bacon, you can use your microwave to cook it quickly. It's fast and produces delicious crispy bacon with almost no cleanup!
Print
Pin
Rate
Ingredients
2-6

slices

bacon

regular or thick-cut

paper towels
Instructions
Line a large microwavable plate with paper towels. Lay the bacon strips on top in a single layer without overlapping.

Cover them with a double layer of paper towels.

Microwave on full power for about 3-4 minutes (for two slices) until they reach your desired doneness.

Use kitchen tongs to transfer the bacon strips to a serving plate.
Tried this recipe?
Follow or tag us on Pinterest @izzycooking