Breakfast is the most important meal of the day. It provides us with nutrients and energy to fuel the whole morning. In this post, we've collected 50 popular American Breakfast foods and drinks for every taste. From traditional pancakes, waffles to overnight oats and everything in between, there are many options your entire family will love!
A delicious, nutritious breakfast is the perfect way to start the day. Plus, most of these staple American breakfast ideas are great for busy mornings.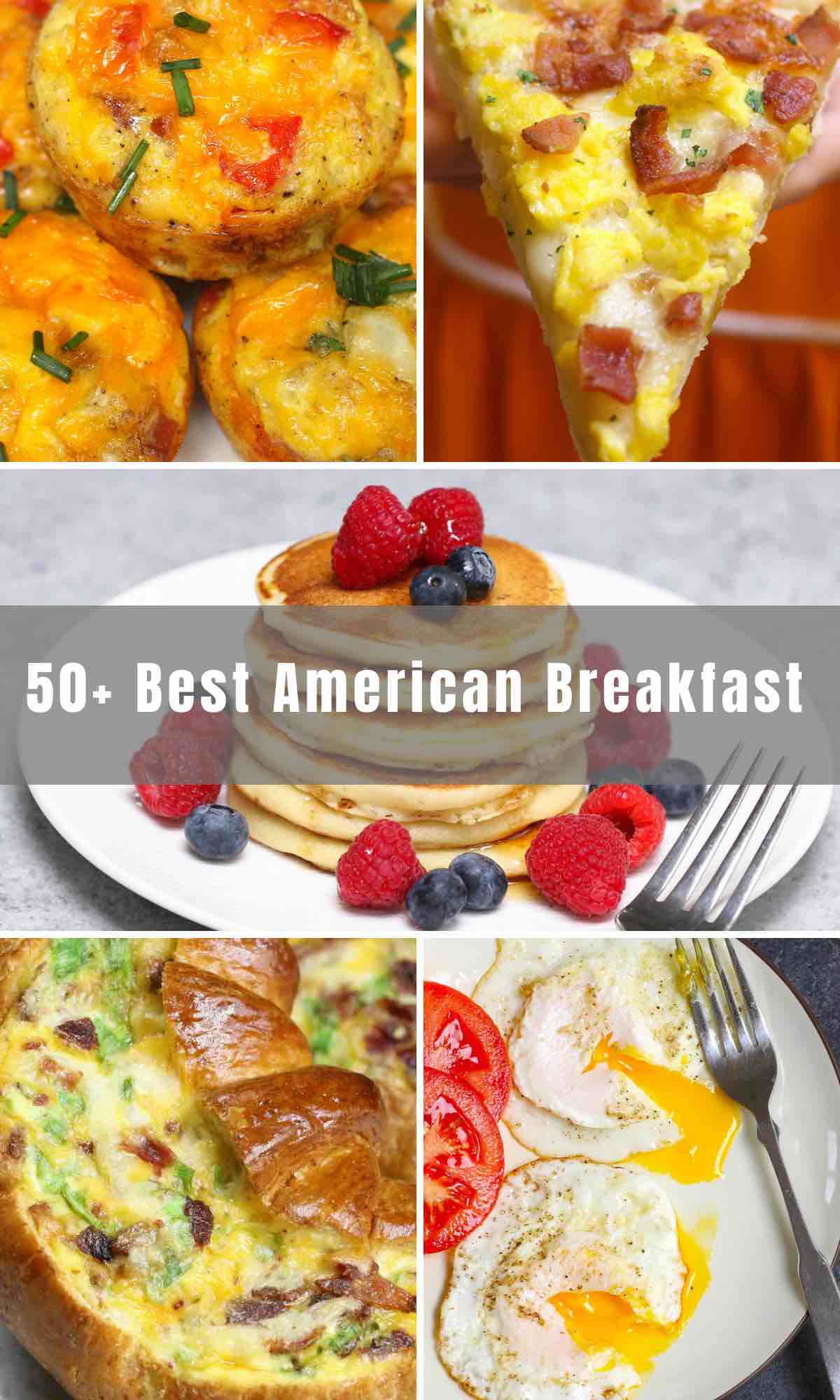 Traditional American Breakfast Recipes
Here is a delectable breakfast that everyone will love. It's comforting and melts in your mouth with delicious buttery goodness. Serve warm right out of the pan with fresh fruit or caramel sauce!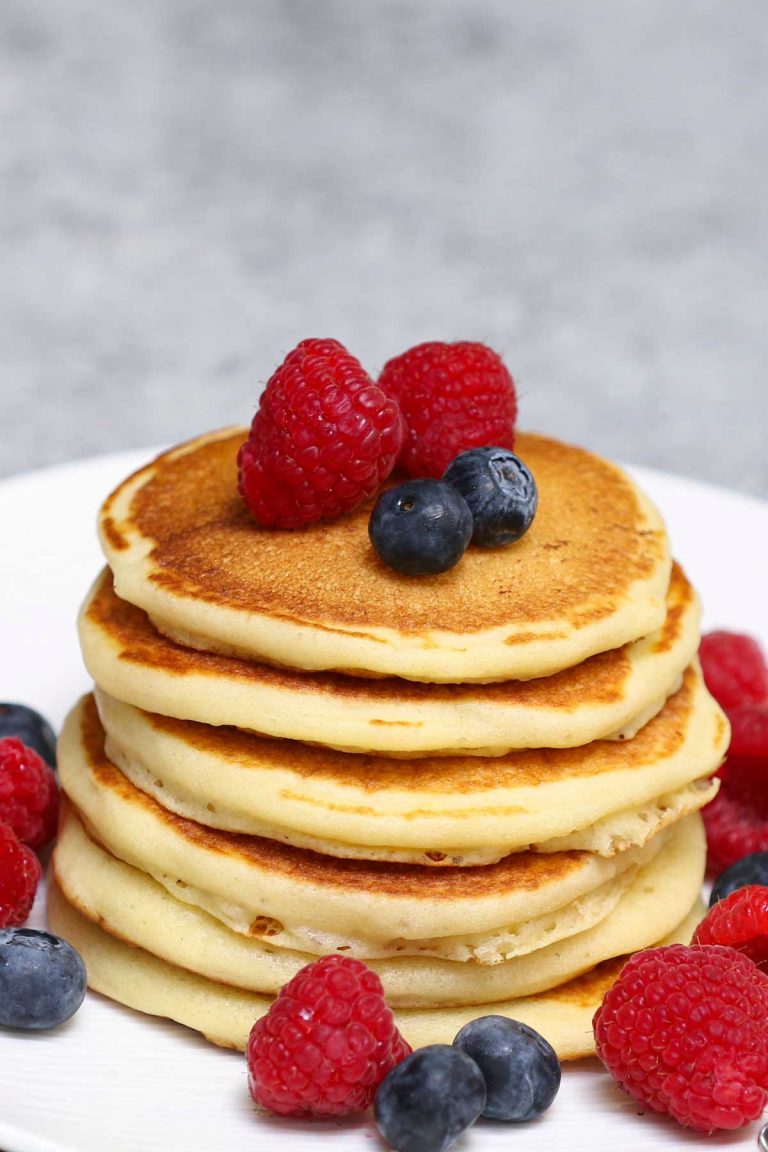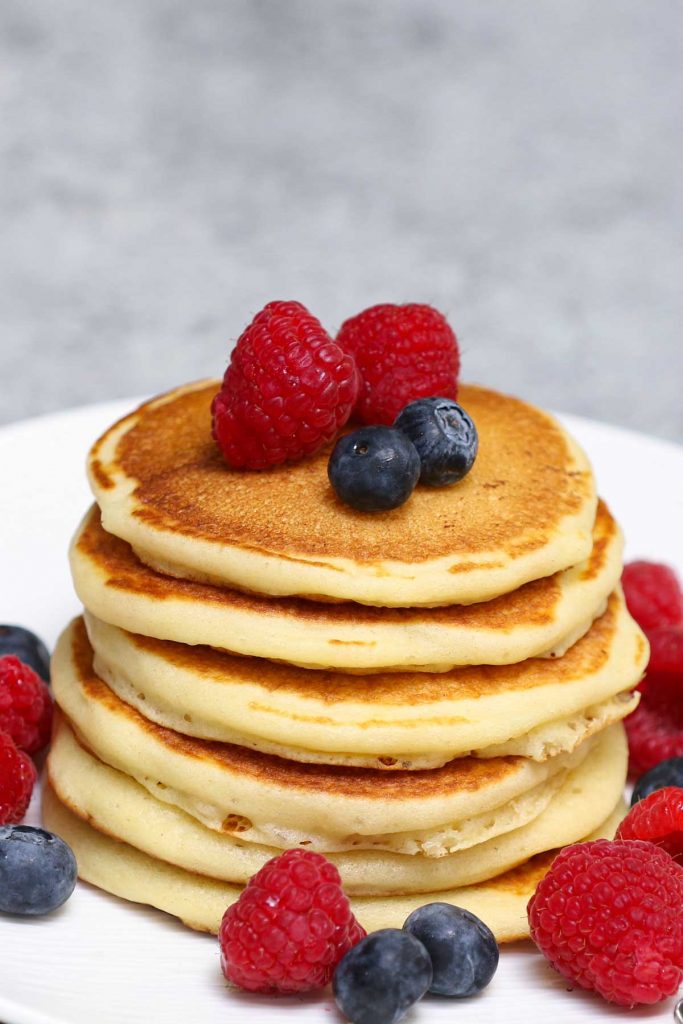 A breakfast staple, pancakes are perfect any day of the week! These griddle pancakes turn out light and fluffy every time. Serve with jam, fruit or syrup!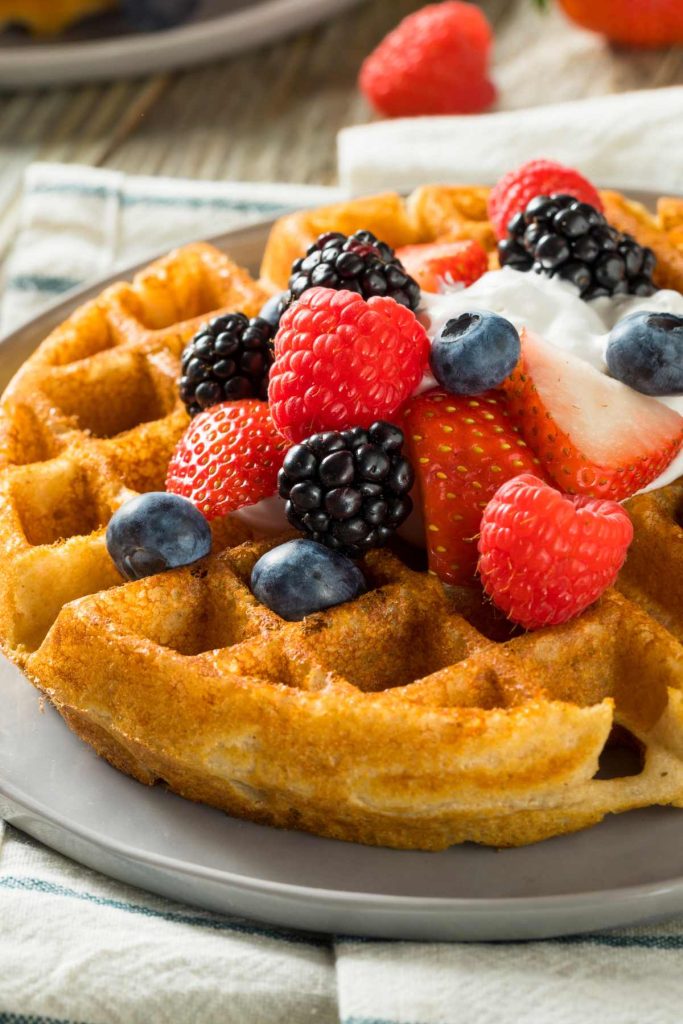 Waffles are one of the most popular American breakfast dishes. This recipe is so easy to make, and you'll get a crisp exterior and a tender interior. You can serve it with a variety of toppings such as fruits, whipped cream, and maple syrup.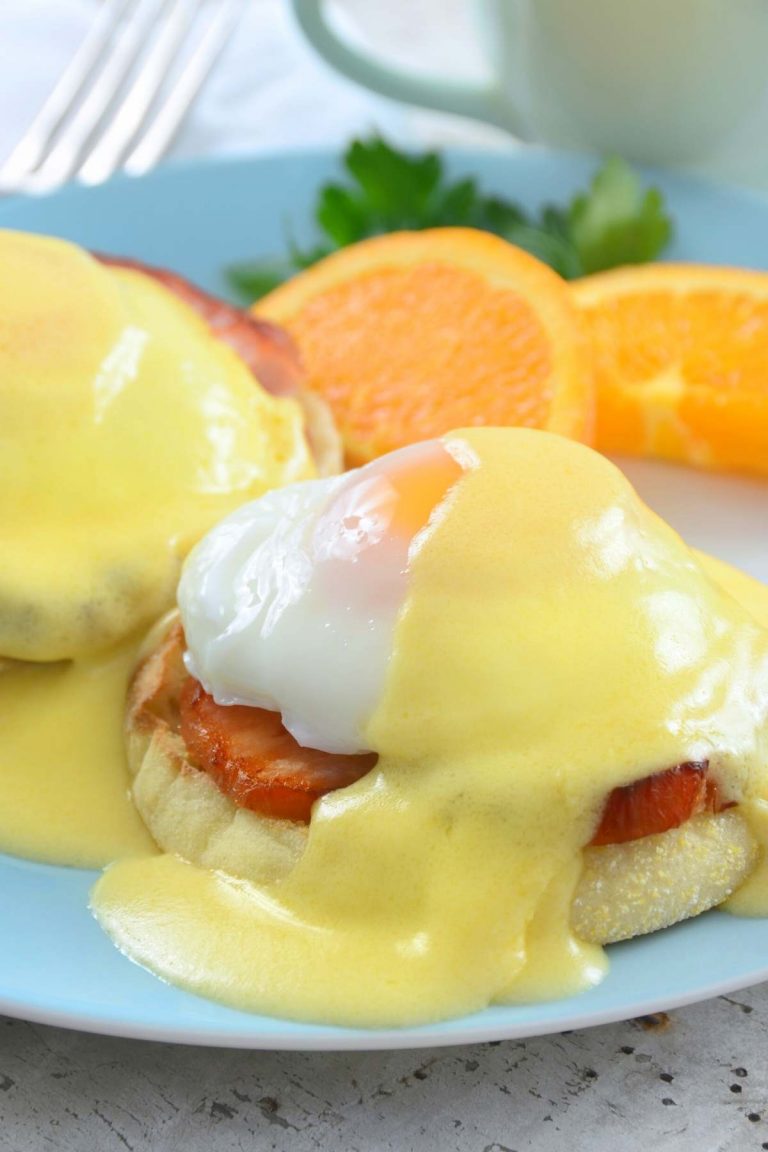 Don't be turned off by the fancy name! Eggs Benedict is easier to make than you think and melts in your mouth. It's perfect for any occasion including weekend brunches, holidays, or anytime you want to treat yourself!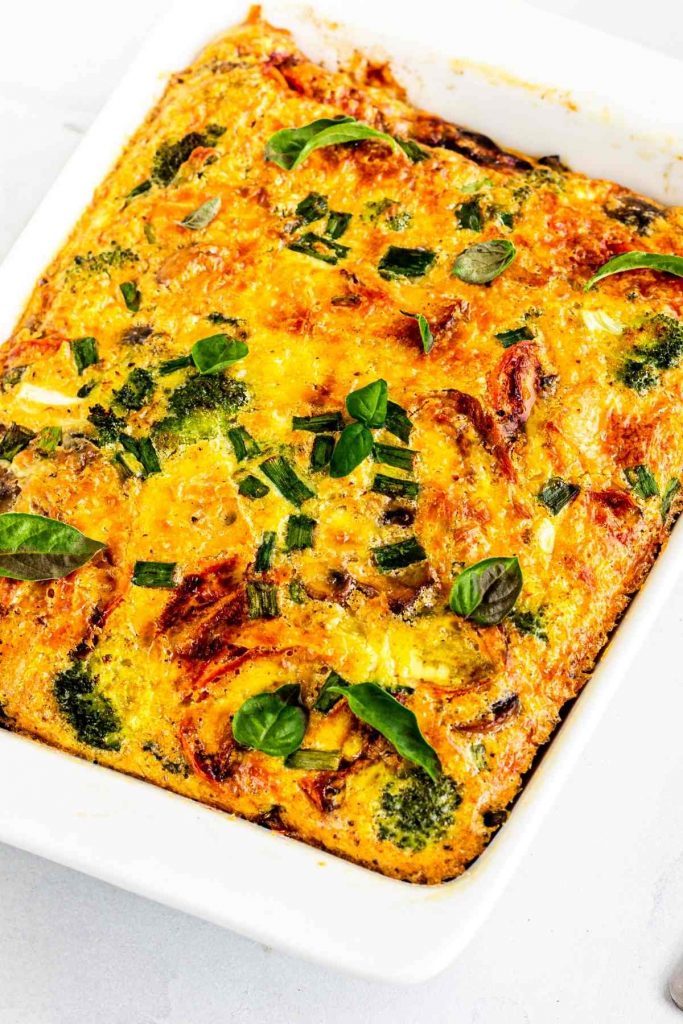 Here's a great way to feed a crowd! This casserole is a healthy make-ahead dish loaded with sausage, veggies, potatoes, and peppers. Perfect for busy mornings or when you have company!
When are tired of a regular egg recipe, try these fried egg sandwiches! They come together in just a few minutes and you can customize them with your favorite cheese, ham or sausages.
Tender and flavorful on the inside, crispy on the outside, these skillet breakfast potatoes are delicious and easy to make. They pair perfectly with a variety of dishes including eggs, omelets and more!
Skip the pre-packaged, store-bought version and make your own breakfast sausage at home! They're perfectly seasoned with no preservatives! Plus, you can make a large batch for future use as they're freezer-friendly.
There's nothing better than a tater tot casserole to feed a crowd. This hearty breakfast dish is loaded with peppers, meats and eggs! It certainly doesn't get better than that!
Filled with your favorite ingredients like cheese and veggies, it's a delicious breakfast entree. Plus, you can make it ahead of time!
Looking for something on the lighter side? Berry banana smoothies are healthy, vegan and easy to make. This recipe is a great way to start your day with the added benefit of vitamins and antioxidants!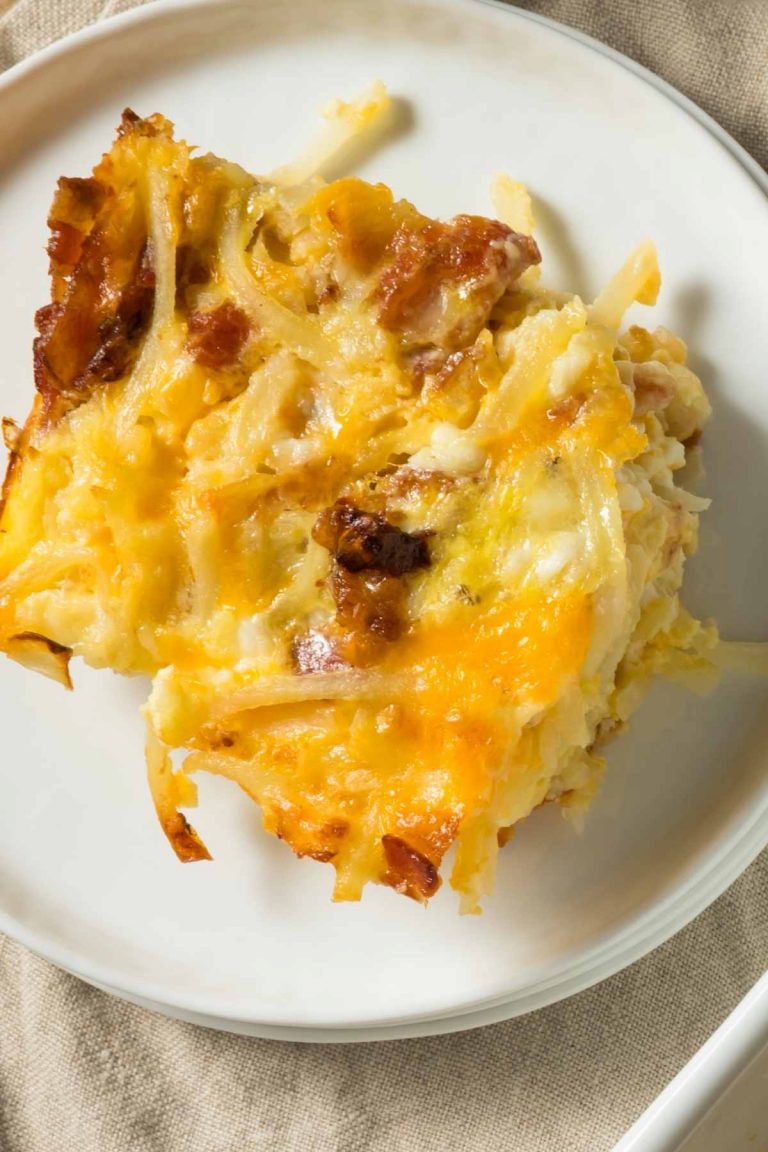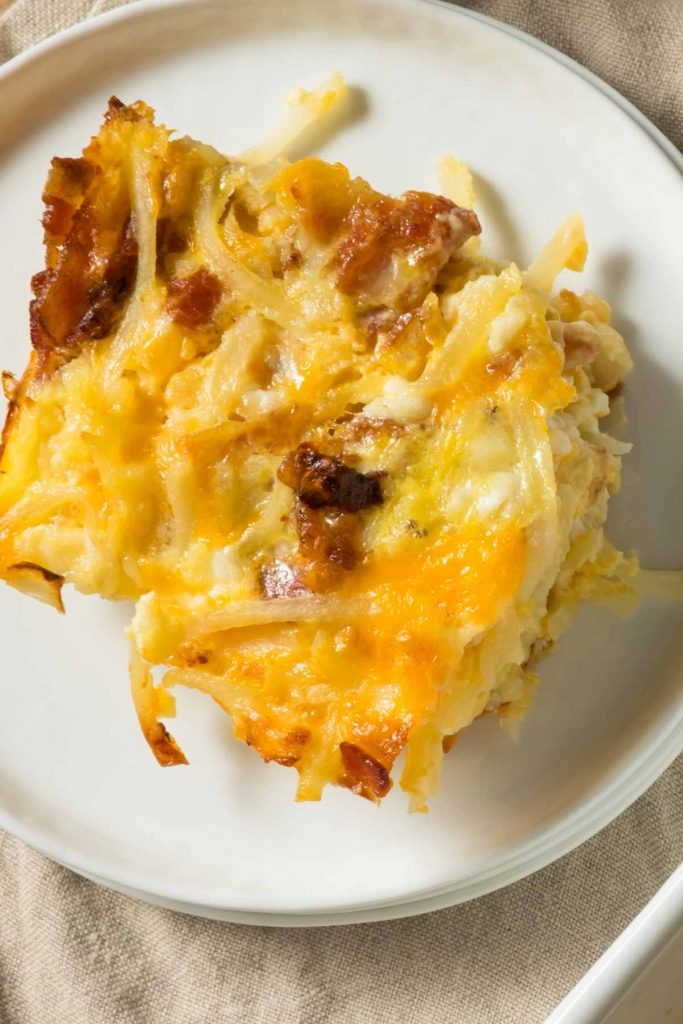 This crockpot breakfast casserole is loaded with hash browns, bacon, eggs and cheese. Just dump-and-go the night before and wake up with breakfast ready!
Overnight oats are a wonderful make-ahead breakfast idea that's also fun to make with kids. Add your favorite fillings and let the flavors develop while you sleep. Delicious, fun and healthy!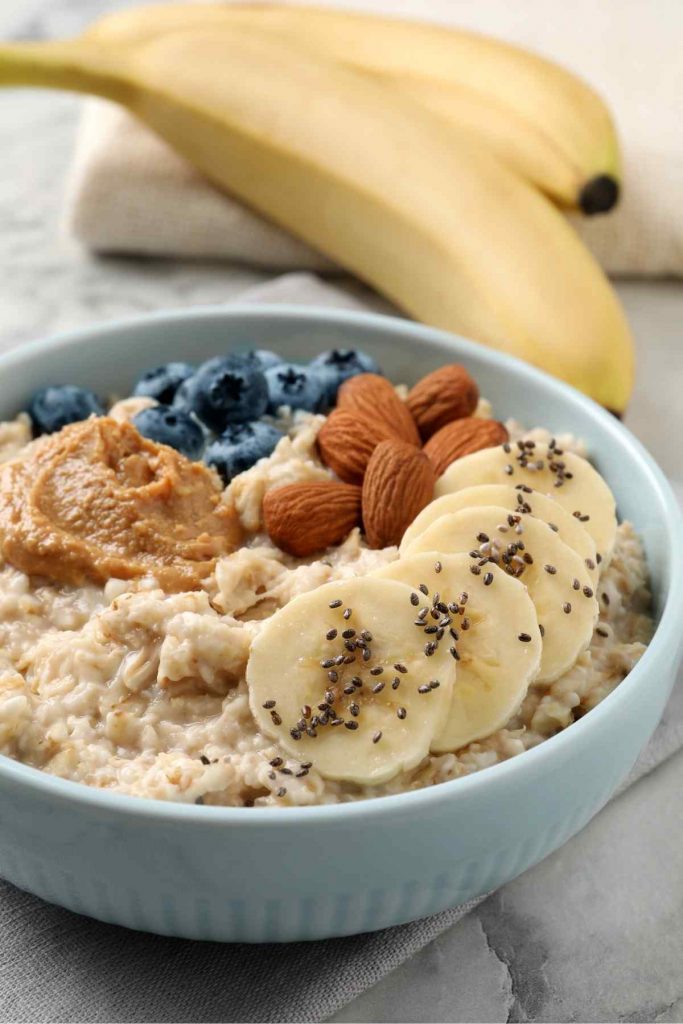 Oatmeal provides you instant comfort after just one bite! It's quick, easy to customize, and will fill you with energy to last a long time!
Quick and Easy American Breakfast Foods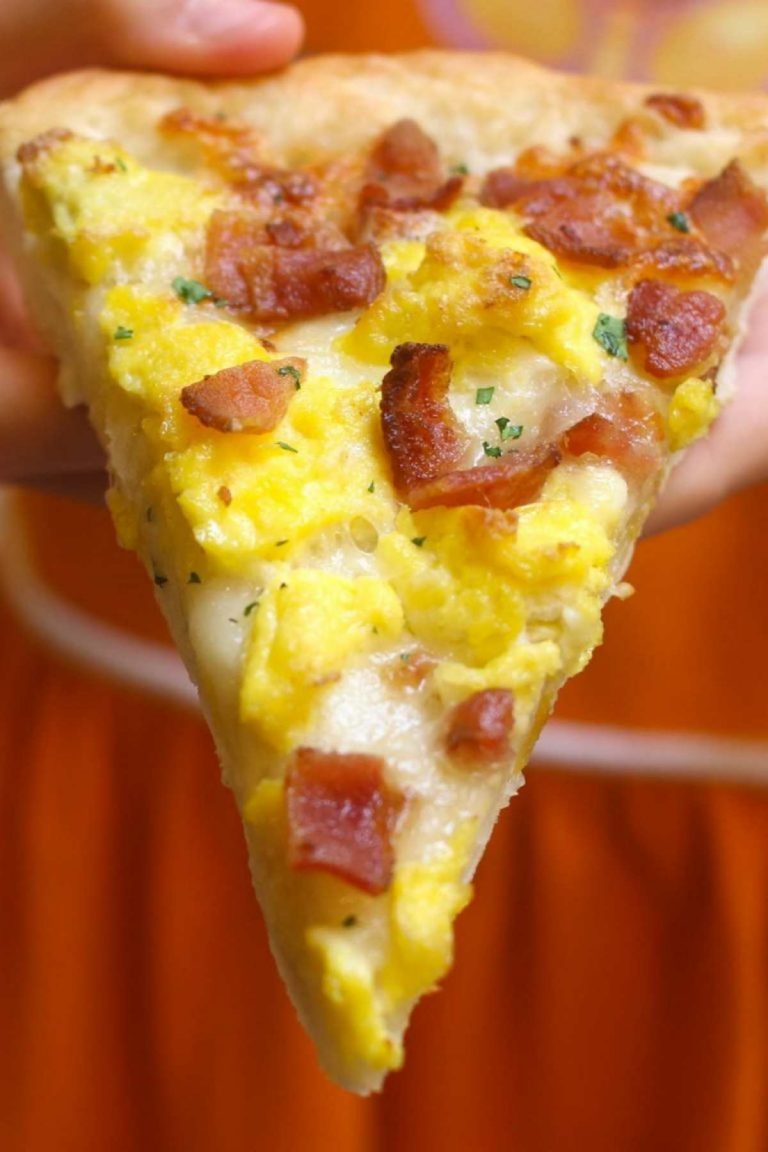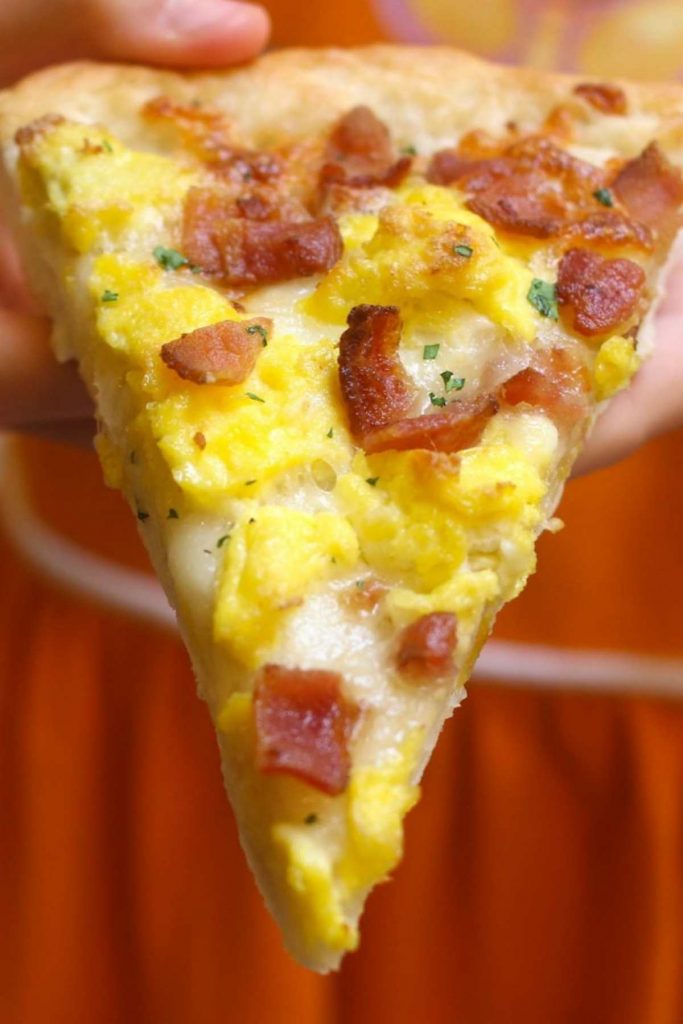 Do you have any pizza fans in your house? Then you're about to make them happier with this bacon, egg and cheese breakfast pizza. It's delicious and easy to make too!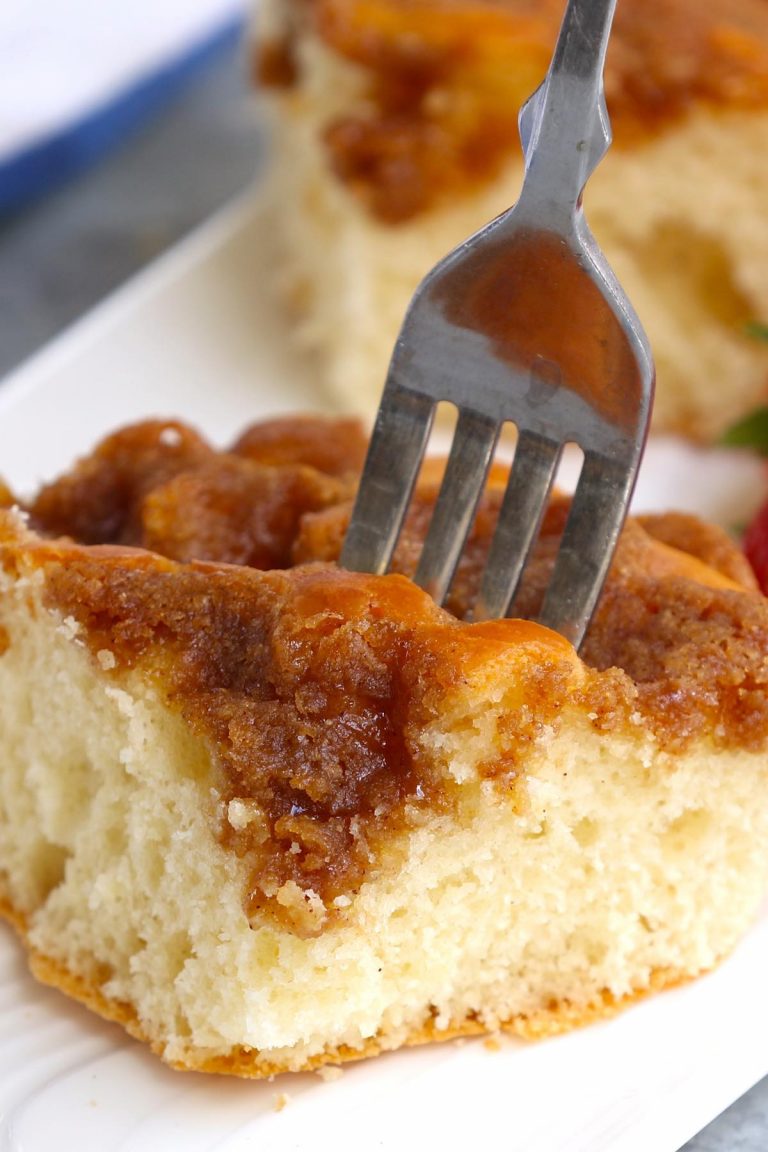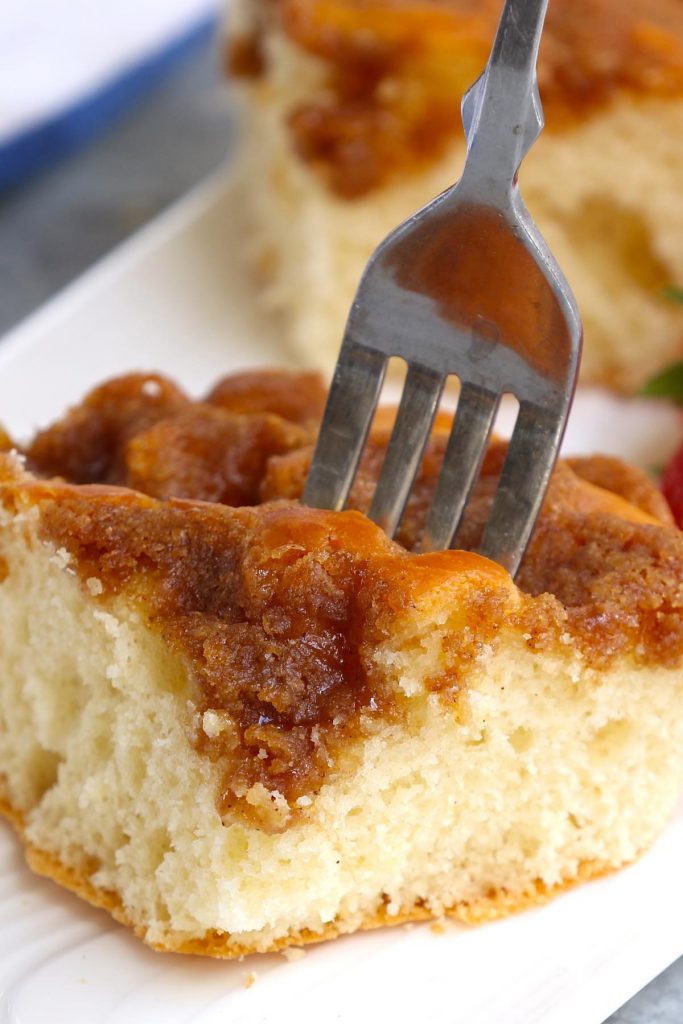 Here's a coffee cake made easy thanks to Bisquick! It's moist, buttery and melts in your mouth with a cinnamon streusel topping. This treat pairs great with coffee and will satisfy your sweet morning cravings!
Scrambled eggs, sauteed vegetables, and salsa are stuffed inside a tortilla shell! It will soon become your favorite breakfast!
Made with frozen hashbrowns, eggs, sausage, and cheese – this breakfast casserole is flavorful and comforting. Perfect for those busy mornings.
This recipe gives sweet potatoes a new purpose! Made in one skillet, mixing sweet potatoes, kale, bacon, onions, and bell peppers! Not entirely healthy, but certainly hearty! It's a must-try!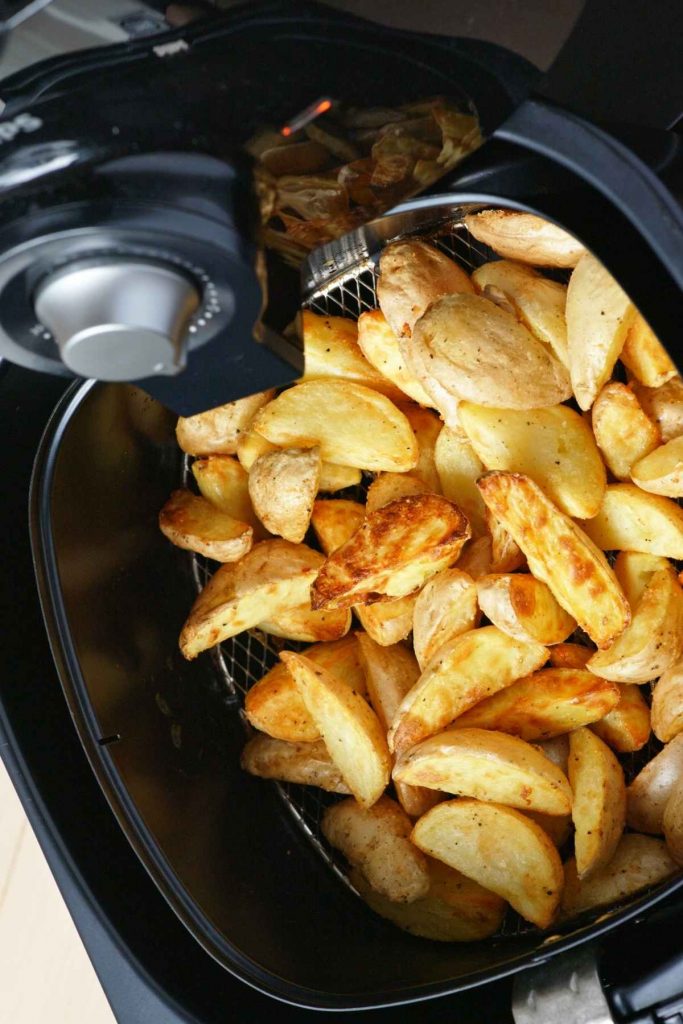 If you don't have an air fryer, now is the time to get one! Air fryer breakfast potatoes take only 15 minutes! With no oil required, this recipe produces the potatoes that are as crispy as the deep fried version!
Who doesn't love a buttery crescent roll? This recipe takes that love and steps it up a notch! It's an easy and hearty breakfast that is sure to please!
Made with just 5 ingredients, this crescent roll breakfast casserole is loaded with sausage and ooey gooey cheese!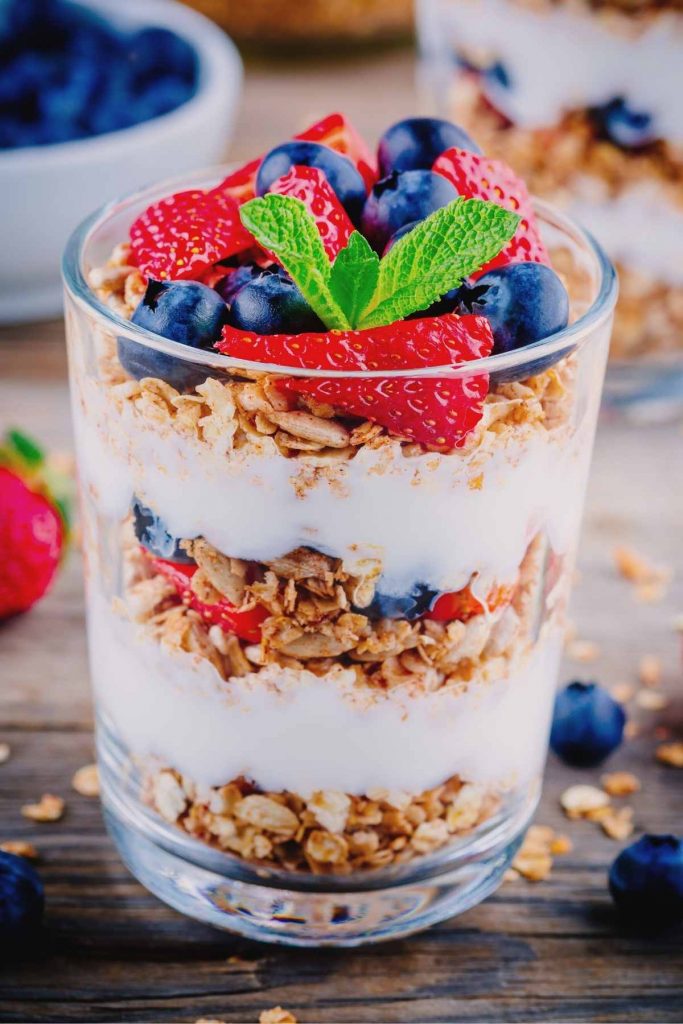 Whether on the go or looking for a lighter breakfast option – you've come to the right place! These parfaits are quick, easy to make ahead and will help you start your day right!
Breakfast with Eggs
Made with eggs, cheese, bacon and veggies, these breakfast egg muffins are the answer to easy meal prepping!
With just a few minutes required to put this together, this recipe allows you to freeze and pop in the microwave when you're ready to eat.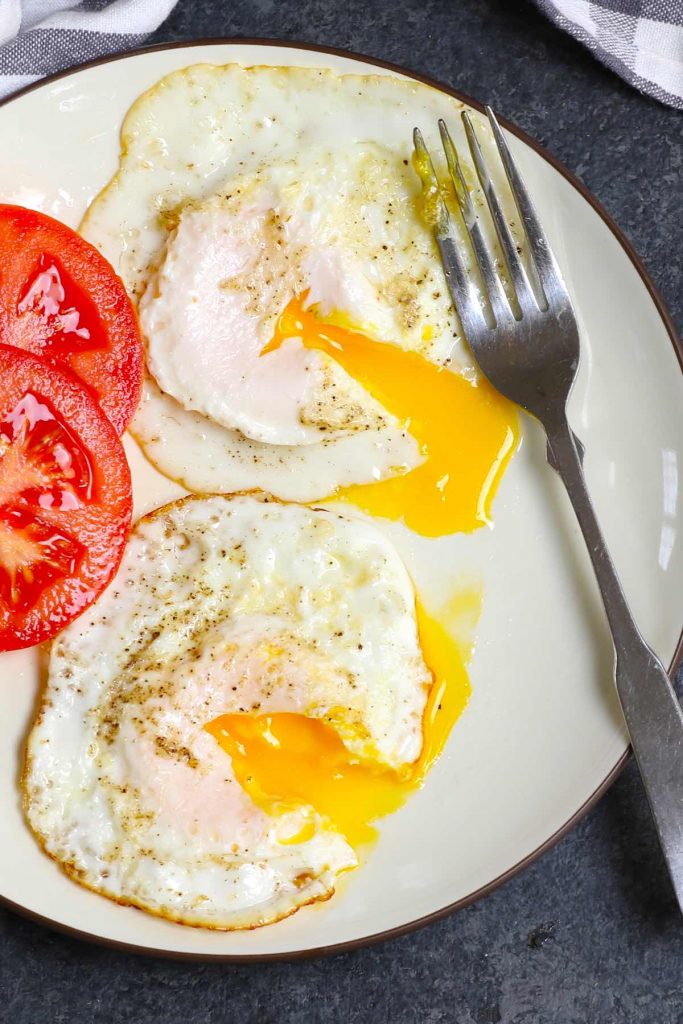 Ever wonder how to cook your eggs with perfectly crisped edges? This over-medium eggs recipe produces yolks that are slightly runny but perfect for dipping. So be sure to make some toast too!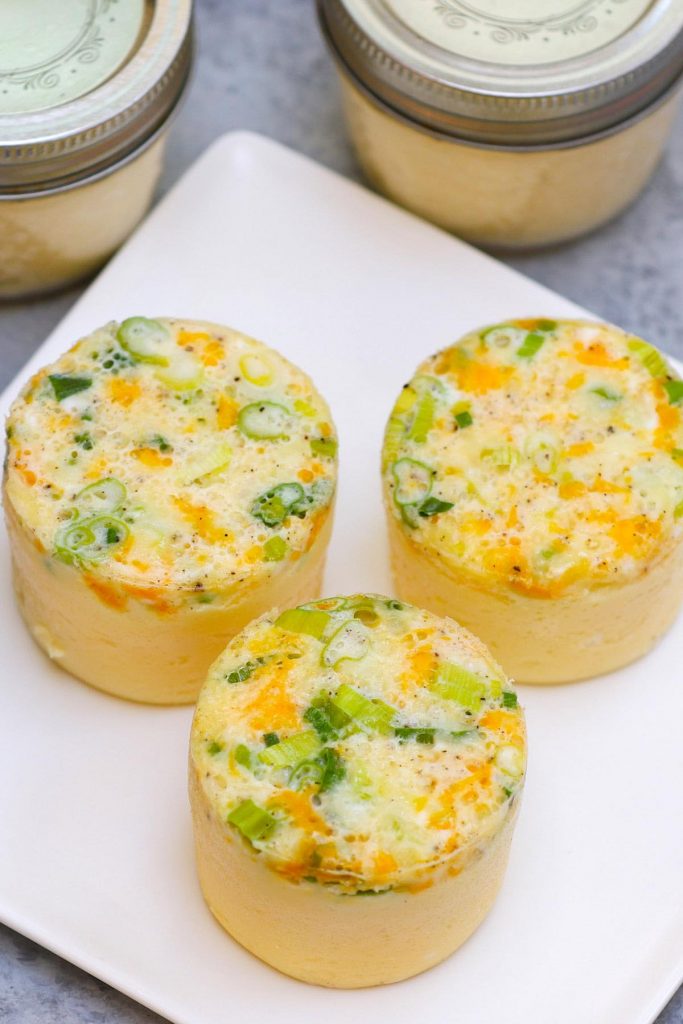 Healthy, nutritious, and bursting with flavor! Starbucks copycat egg bites are low carb, keto-friendly, and perfectly cooked every time thanks to the Sous Vide machine!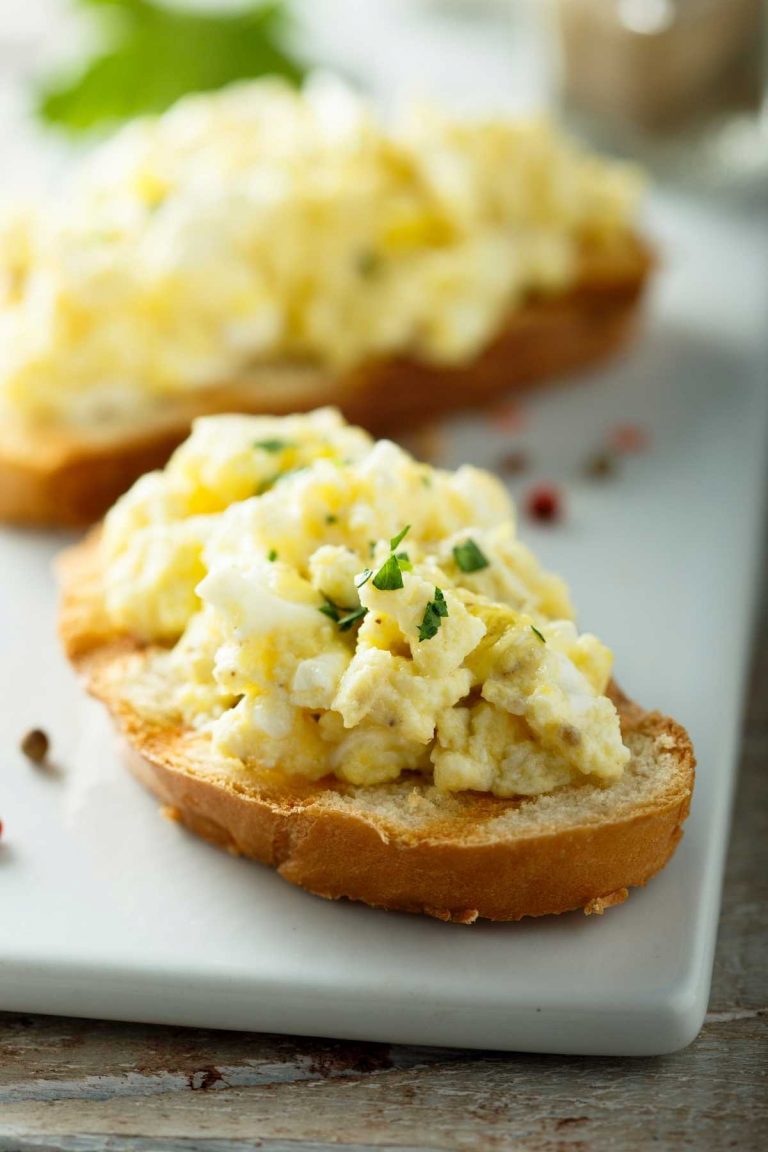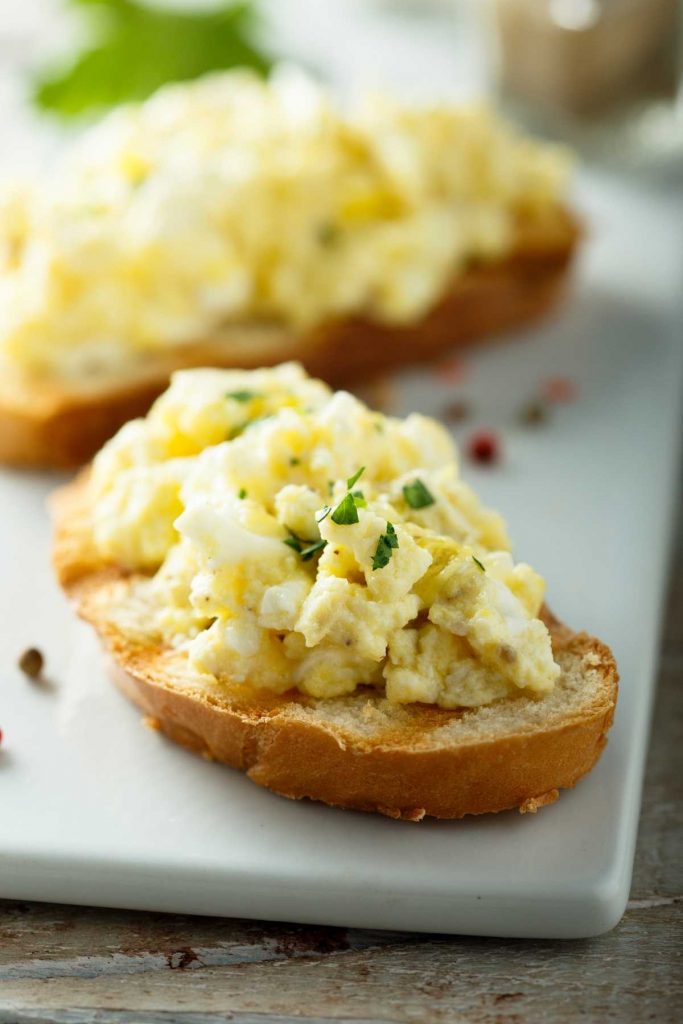 It's the best way to make scrambled eggs! This recipe uses feta cheese, dill and parsley that will surely take your scrambled eggs to a new level.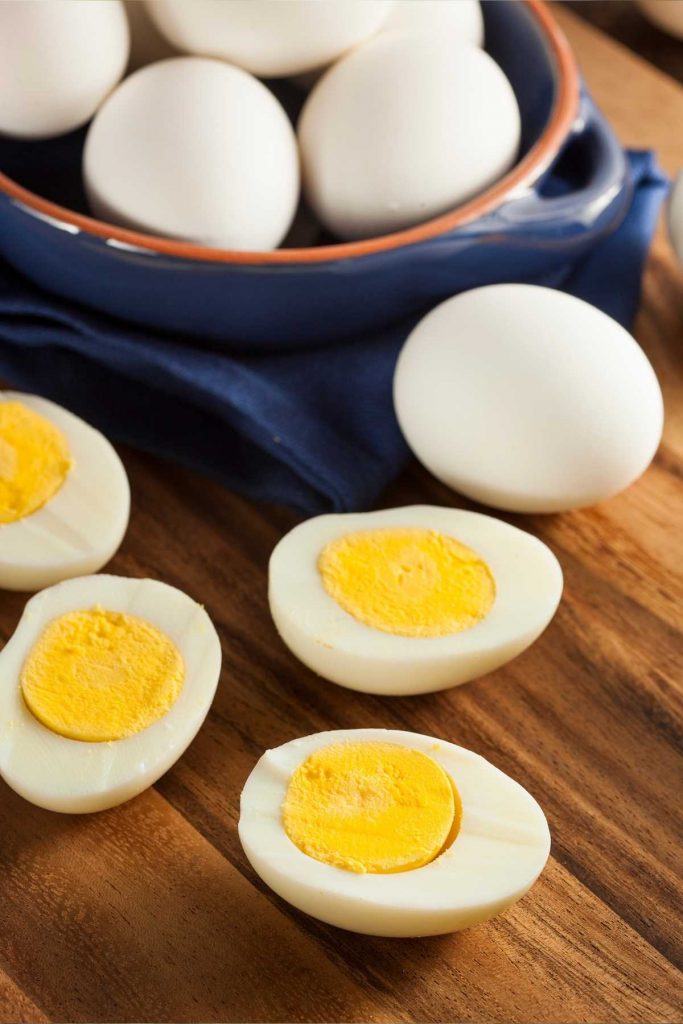 Despite what you may think, it can be difficult to hard boil eggs! Either the yolk is too hard, too runny or the whole thing just tastes like rubber! Not with this recipe! The instant pot method is foolproof!
This is one of our go-to appetizers and features a smooth and creamy filling accentuated with crispy bacon. They're a total crowd-pleaser for brunch, parties, holidays, Game Day, or anytime you're entertaining.
Have you ever attempted a breakfast and failed miserably? Well now's your chance to shine! This American omelet recipe is not only fool proof but turns out incredibly delicious.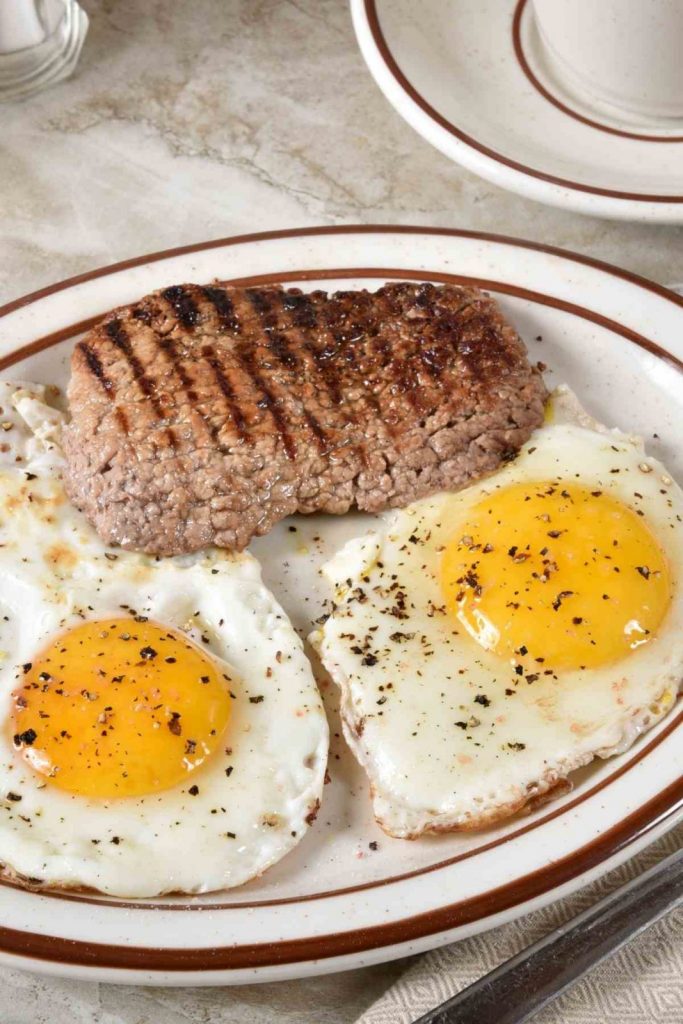 Is there anything that is more satisfying than the combination of steak and eggs? Here's a classic recipe that's ready in 20 minutes. It will fill you up and bring back your love of steak in the morning.
Breakfast Ideas for Kids
Holiday breakfast croissant boats are a creative meal option that can be used for breakfast or brunch. Made with eggs, ham, and cheese, baked right in the croissants! Top with some veggies and you're good to go!
Craving something a little heartier? Try this breakfast burrito recipe! They're loaded with sausage, eggs, cheese, and a homemade avocado-tomato salsa.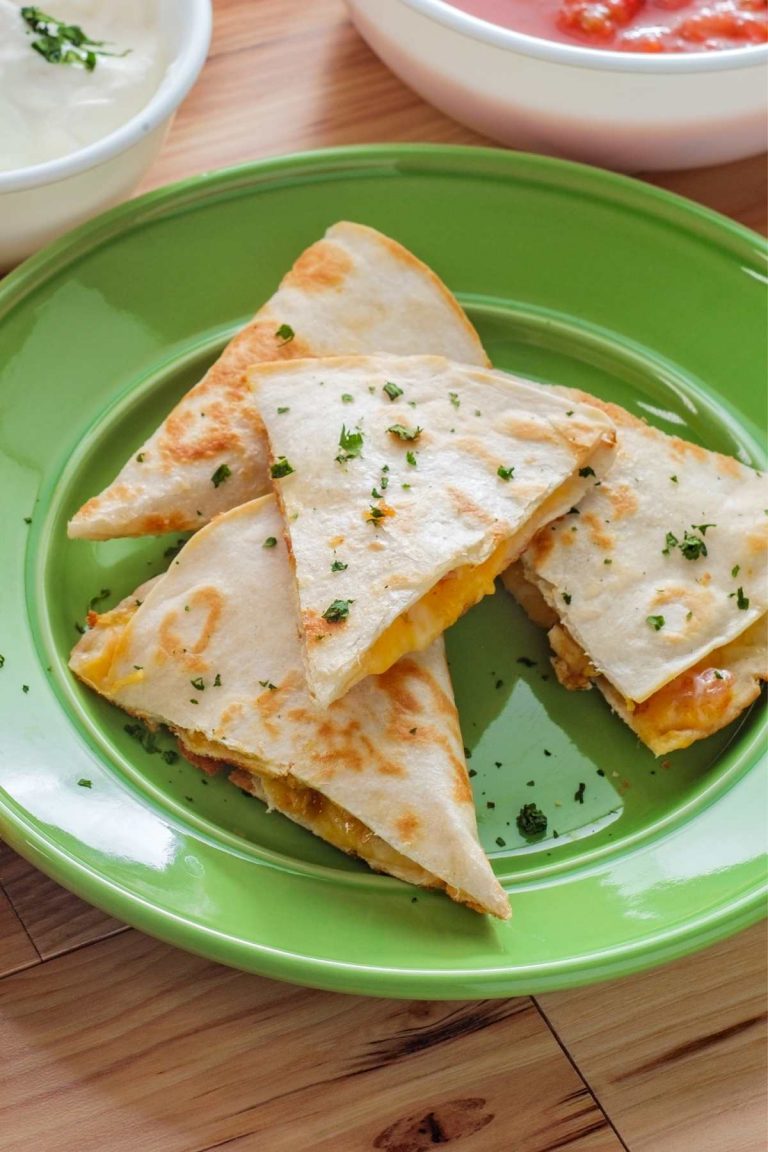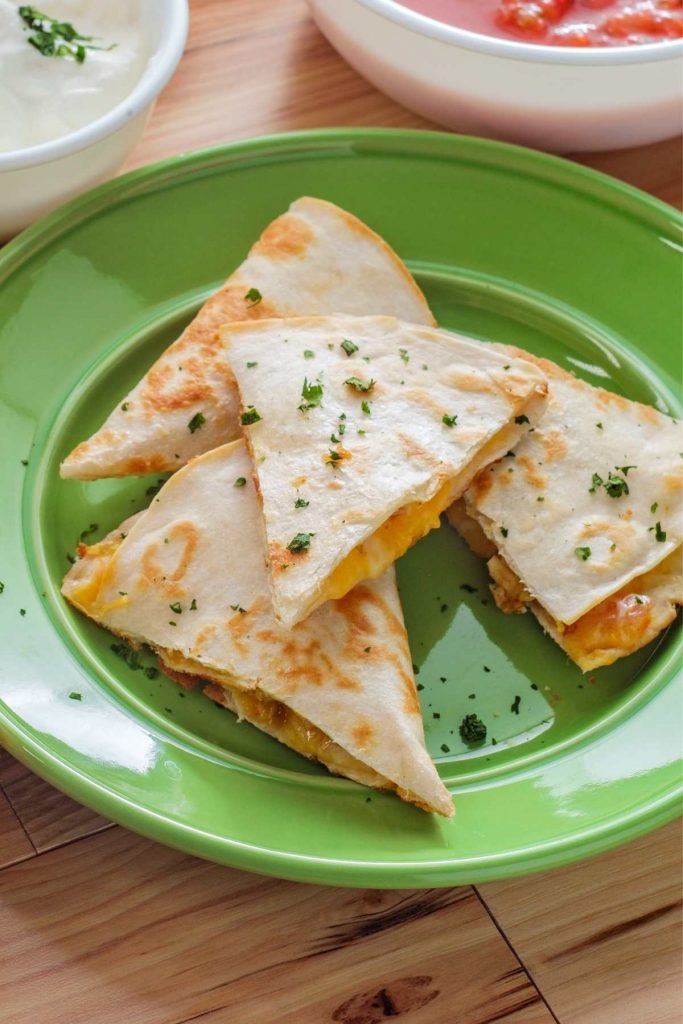 These easy breakfast quesadillas are filled with veggies, bacon, cheese and eggs, sandwiched between two crispy tortilla shells.
They are delicious, comforting, and easy to make.
Who doesn't love biscuits and gravy? They're a real treat for breakfast but you can enjoy them anytime of the day! It's pure comfort food and you'll come back to this recipe again and again!
Cookies for breakfast? Yes, they're a thing! These breakfast cookies are healthy and easy to make. Plus this recipe provides 6 delicious variations!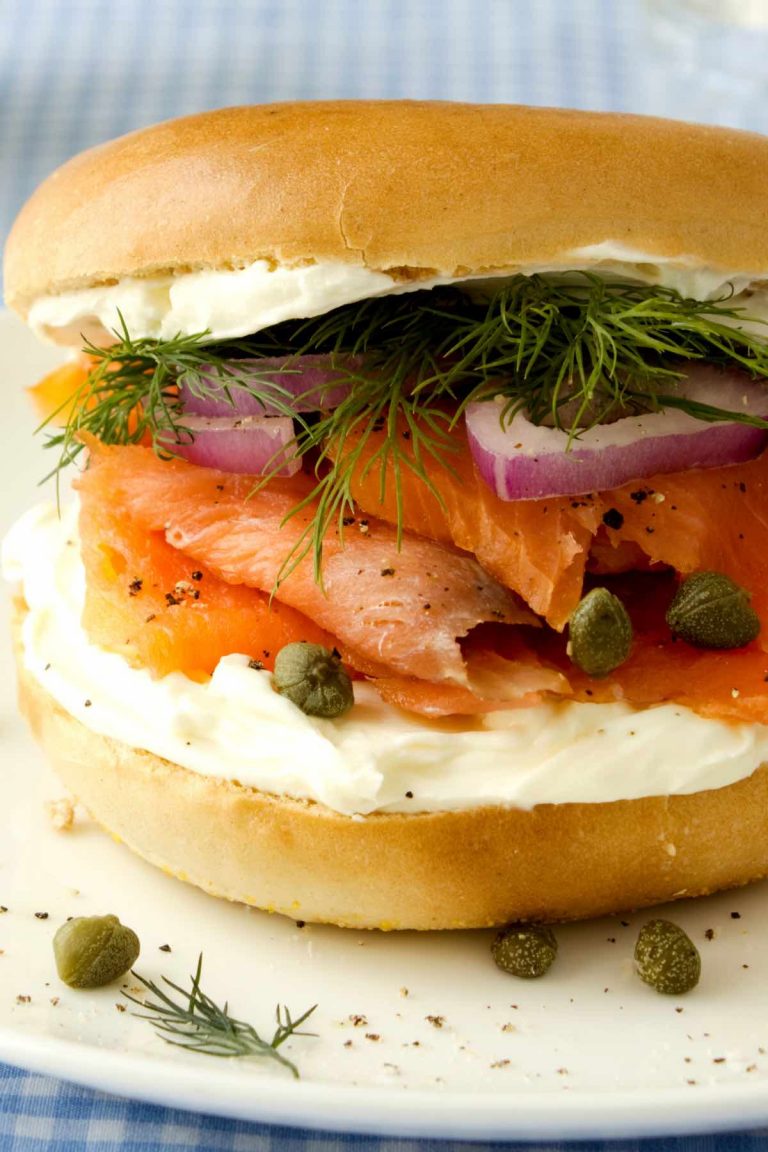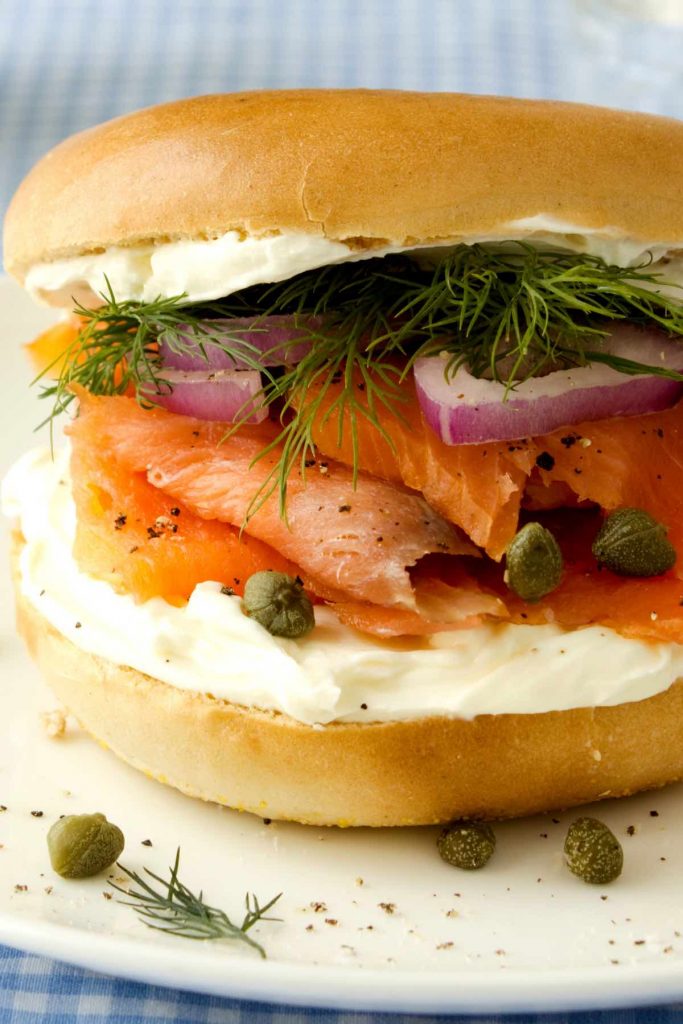 Tired of having the same bagels over and over again? Don't worry, you're about to get about 15 breakfast bagel ideas! From sandwiches to fruity bagel pizza – it'll be hard to choose just one!
Soul food at its finest, chicken and waffles bring breakfast and dinner together in one dish! It's spicy, sweet, and will please everyone at the table!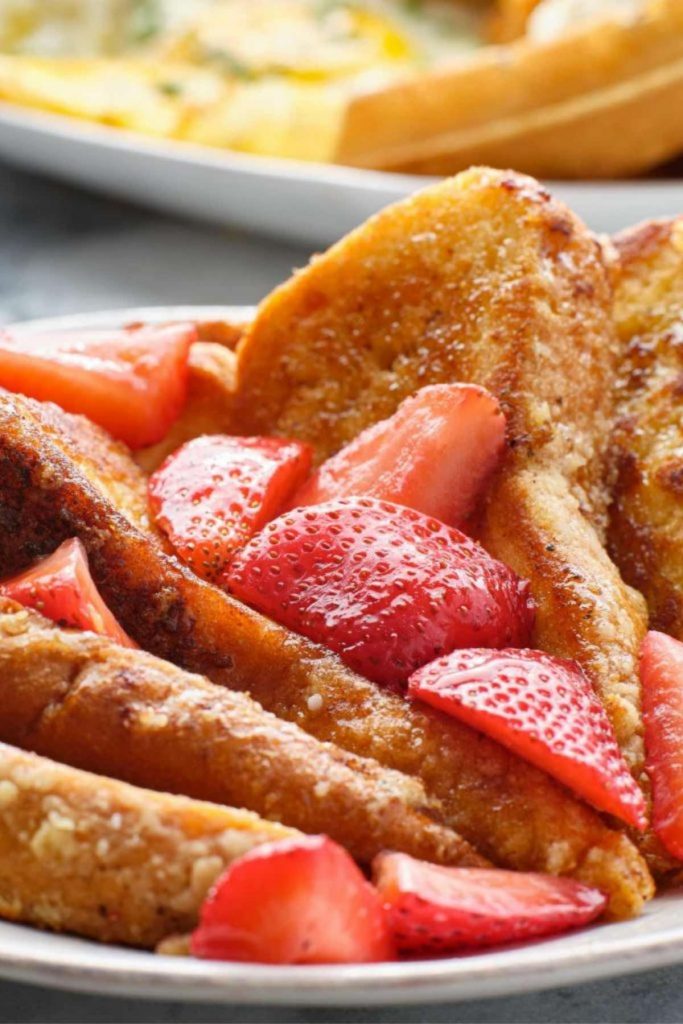 Love IHOP but not the prices?! Then you've come to the right place! It's a copycat recipe that's super easy to make! French toast is made with brioche bread, cinnamon, and vanilla! Serve with some fresh fruit and syrup!
Healthy Breakfast Ideas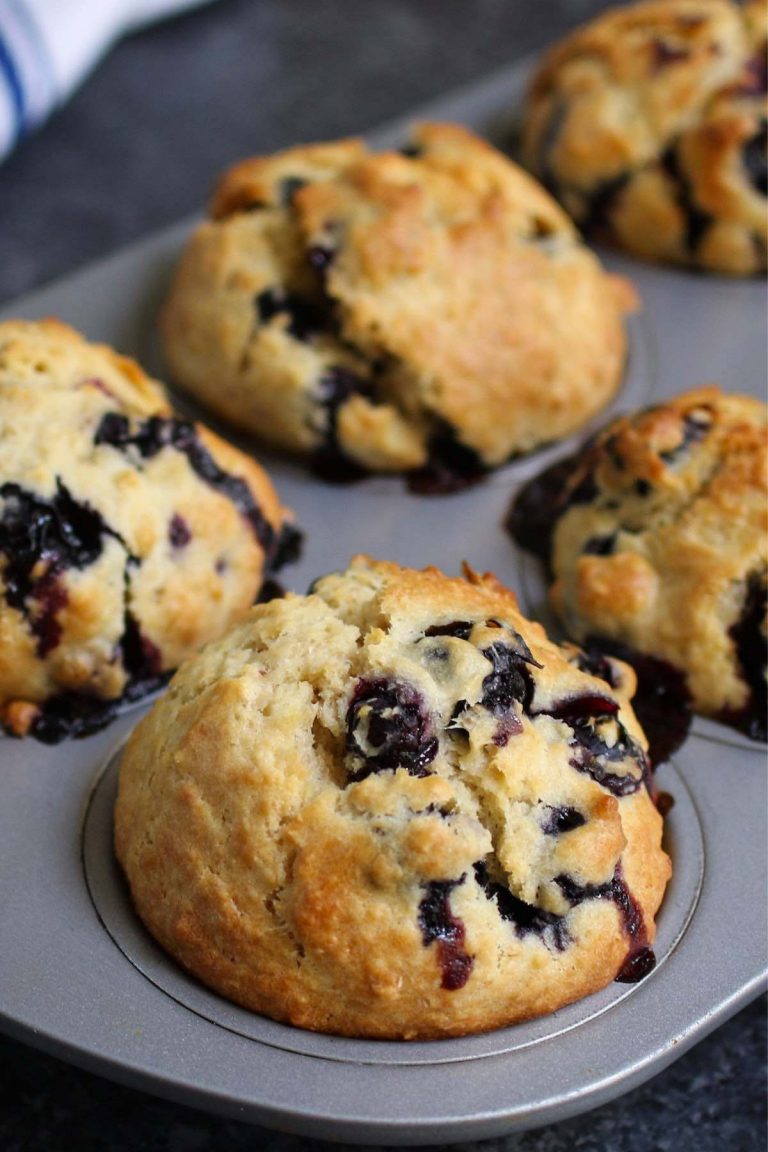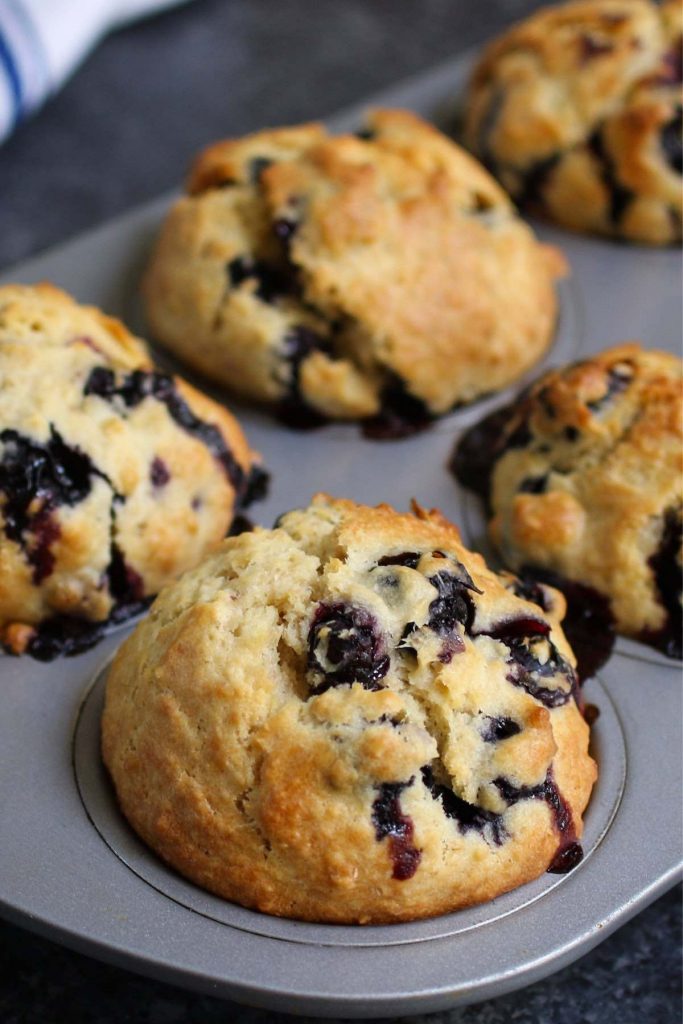 Fluffy, moist, and flavorful, these healthy blueberry muffins are made of whole wheat flour, oatmeal, and buttermilk. They are low in sugar and saturated fat.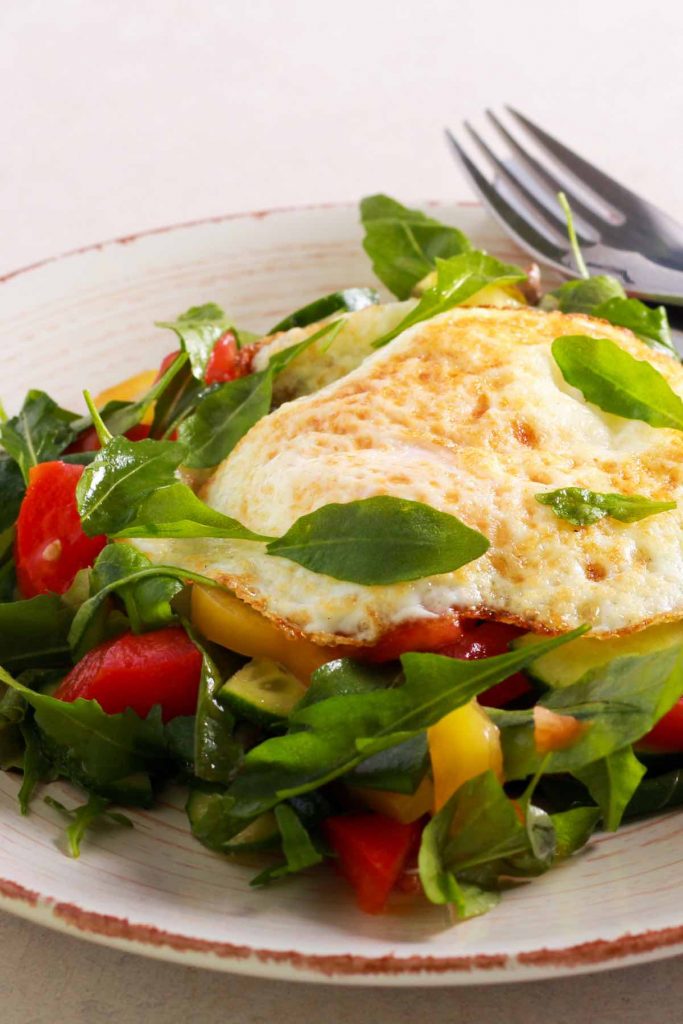 Full of veggies from cucumbers to tomatoes and peppers – you may be surprised that this is a salad for breakfast. Fresh and bright with a bit of a crunch.
Prepare yourself for a new breakfast sandwich, and it's keto! Low in carbs and full of flavor, this recipe meats all your critieria for healthy eating!
Camping can be difficult to prepare for, but the food doesn't have to be! This sandwich is made with avocado, bacon, toast, and eggs, perfect for those tenting getaways!
Switch up your normal breakfast routine with these healthy quinoa breakfast bowls. They'll give you an added boost of protein. Plus, it's also vegan, gluten-free, and full of flavors!
You'll find 6 variations of crostini-style toast in this post. Perfect for a weekend brunch or party!
American Breakfast Drinks
Loaded with fruit and protein, these breakfast shakes are a great way to start your day! Be sure to make a bit extra just in case you're craving some for lunch and dinner too!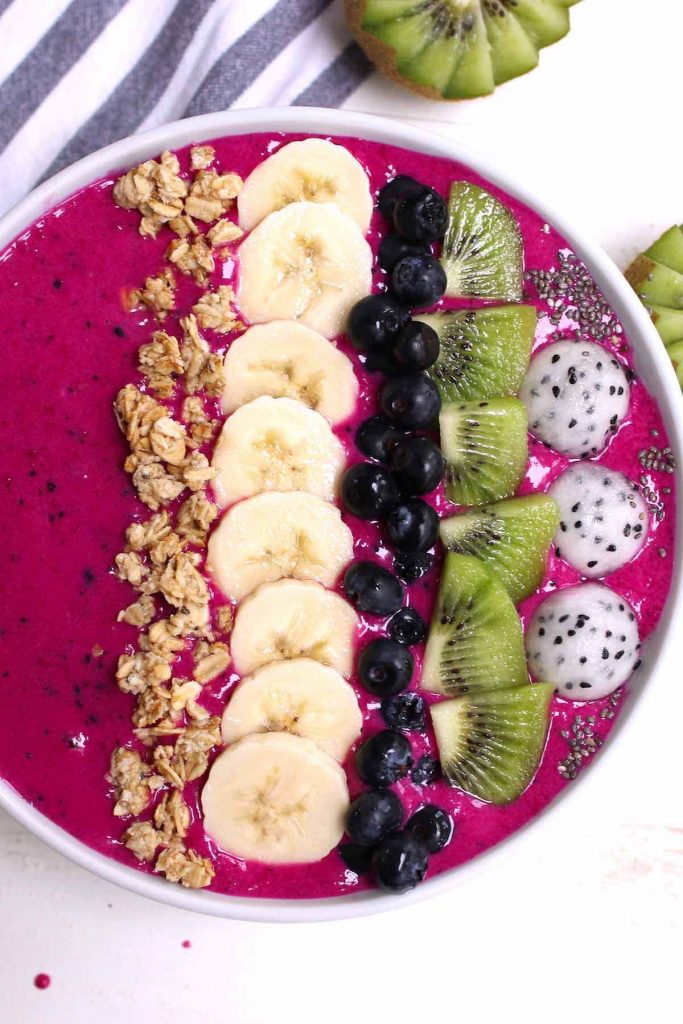 Here's your chance to try dragon fruit! This breakfast smoothie is ready in less than 5 minutes! Bonus, this recipe is dairy-free and vegan!
Yes, it's alcohol for breakfast! So be careful! Made with Jameson, butterscotch schnapps, and orange juice, this breakfast shot tastes a little like pancake, but can be enjoyed at any time of the day.
Coffee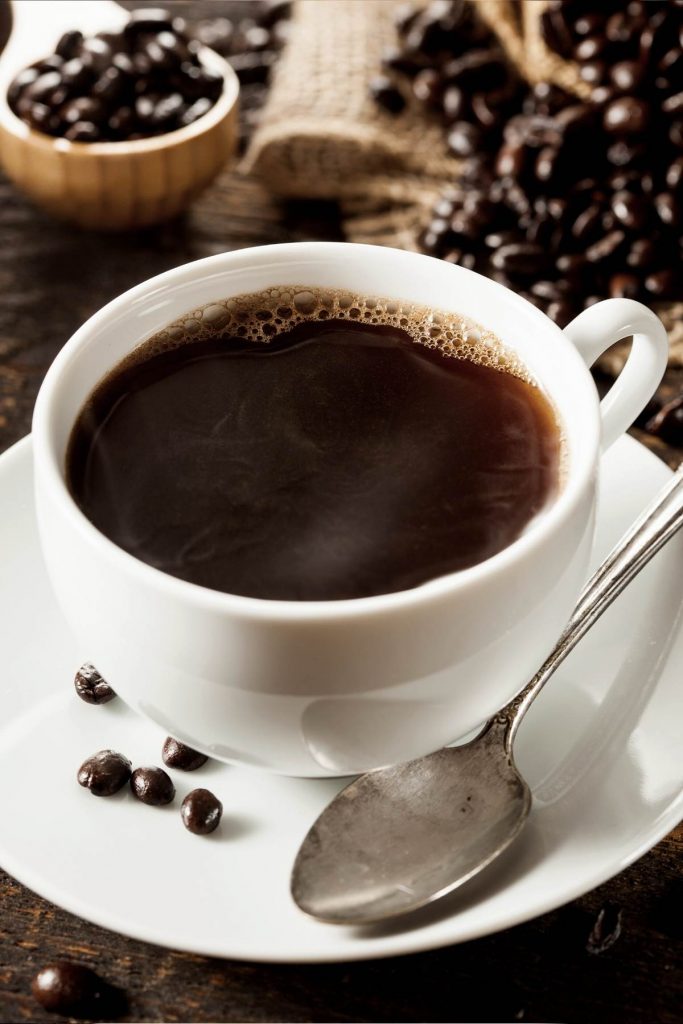 Is there anything better than waking up to the fresh smell of coffee in your home? The aroma alone will uplift your mood!
Milk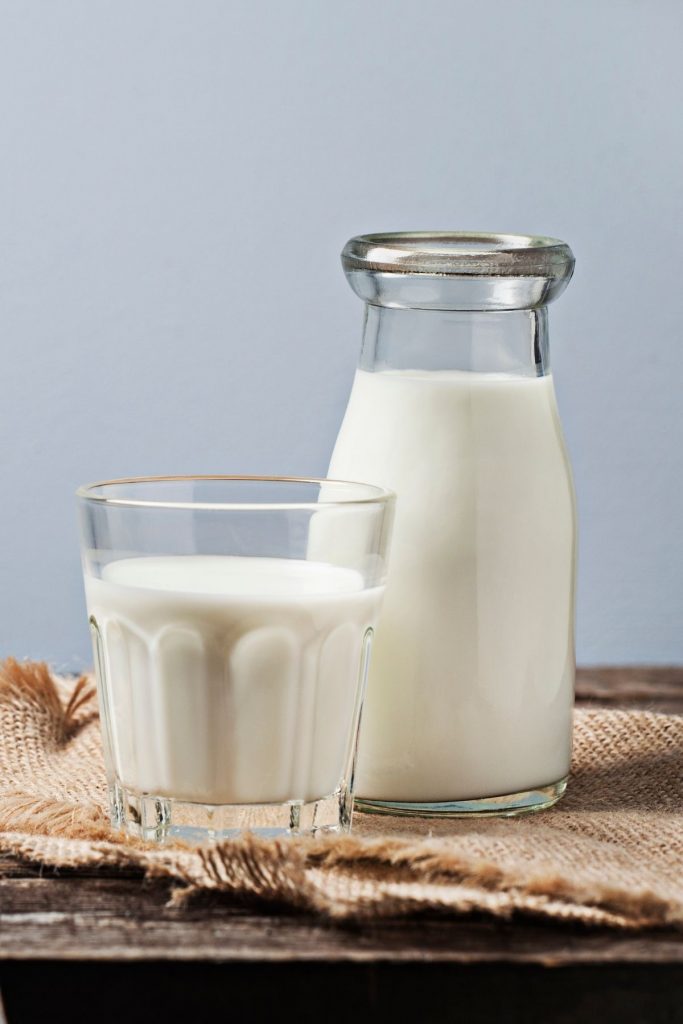 A tall glass of milk is all you need to complement your breakfast dishes! Whether it's 1%, homogenized or almond – it's a must-have!
Orange Juice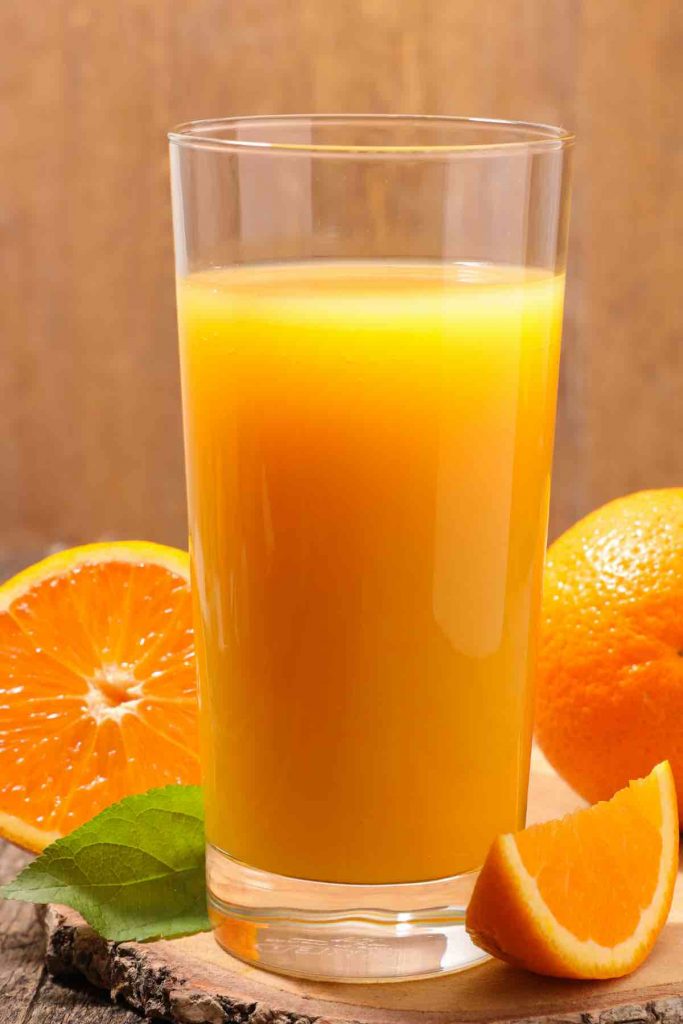 A little vitamin C goes a long way in the morning! Not only does it give you a kickstart but adds a little pop of color to your table too!
Hot Chocolate
Perfect for those cooler days, hot chocolate warms your hands and your heart!
Popular Breakfast Places (Fast Food & Restaurants) in the US
FAQs
What is the Most Popular American Breakfast?
The most popular breakfast options in America include eggs, such as fried, scrambled, or hard-boiled. Other popular choices include toast, bacon, sausages, cereal, pancakes, French toast, French fries, oatmeal, and fresh fruit.
What's the Difference Between American Breakfast and English Breakfast?
Both Americans and Brits enjoy eating eggs, sausages, bacon, and toast for breakfast. In the UK, you may also see some side dishes such as fried tomatoes, baked beans, black pudding (blood sausage), mushrooms or cheese on the breakfast menu.
Is the American Breakfast Healthy?
It depends. American breakfast foods such as cereals, pastries, pancakes and waffles tend to be made with refined, processed ingredients and are high in sugar and saturated fat. These items are not as healthy as other choices such as fresh fruit, unsweetened yogurt, whole grain cereals, and boiled eggs.
More Breakfast Ideas to Try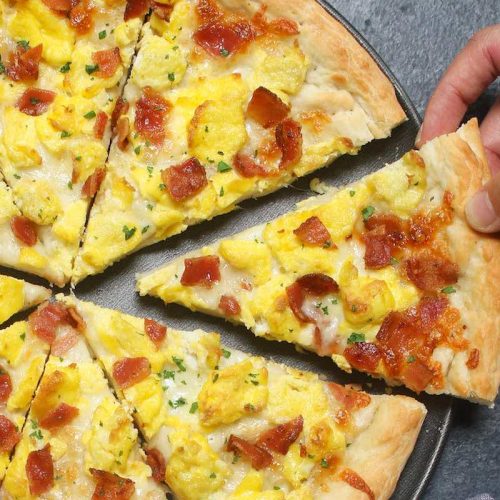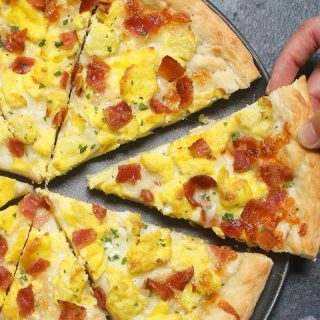 Breakfast Pizza Recipe
Breakfast Pizza is a popular American breakfast recipe that's great for Sunday brunch. It uses a few simple ingredients and is incredibly delicious.
Print
Pin
Rate
Ingredients
1

package

refrigerated pizza dough

1½

tablespoons

olive oil

divided

6

strips cooked bacon

5

large eggs

2

tablespoons

water

1

cup

mozzarella cheese

shredded
Instructions
Preheat the oven to 475°F.

In a medium mixing bowl, whisk eggs and water.

In a non-stick skillet over medium heat, add 1/2 tablespoon of oil.

Once hot, pour in the egg mixture. Cook for a few minutes and scramble the eggs using a spatula.

Roll out the pizza dough, and place it on a baking sheet lined with parchment paper or pizza pan.

Brush 1 tablespoon oil evenly over the dough. Then add mozzarella cheese on top of the surface.

Sprinkle scrambled eggs and bacon bits evenly on top.

Bake for 12-15 minutes or until the cheese is melted and the crust is golden brown. Remove from the oven. Serve and enjoy!
Tried this recipe?
Follow or tag us on Pinterest @izzycooking