Pulled pork is incredibly easy to make at home and can be used in a variety of delicious recipes. It makes an excellent meal prep ingredient because it can be made ahead of time and frozen. Not sure what to do with all that leftover? You'll have plenty of inspiration with this list of delicious Leftover Pulled Pork Recipes below.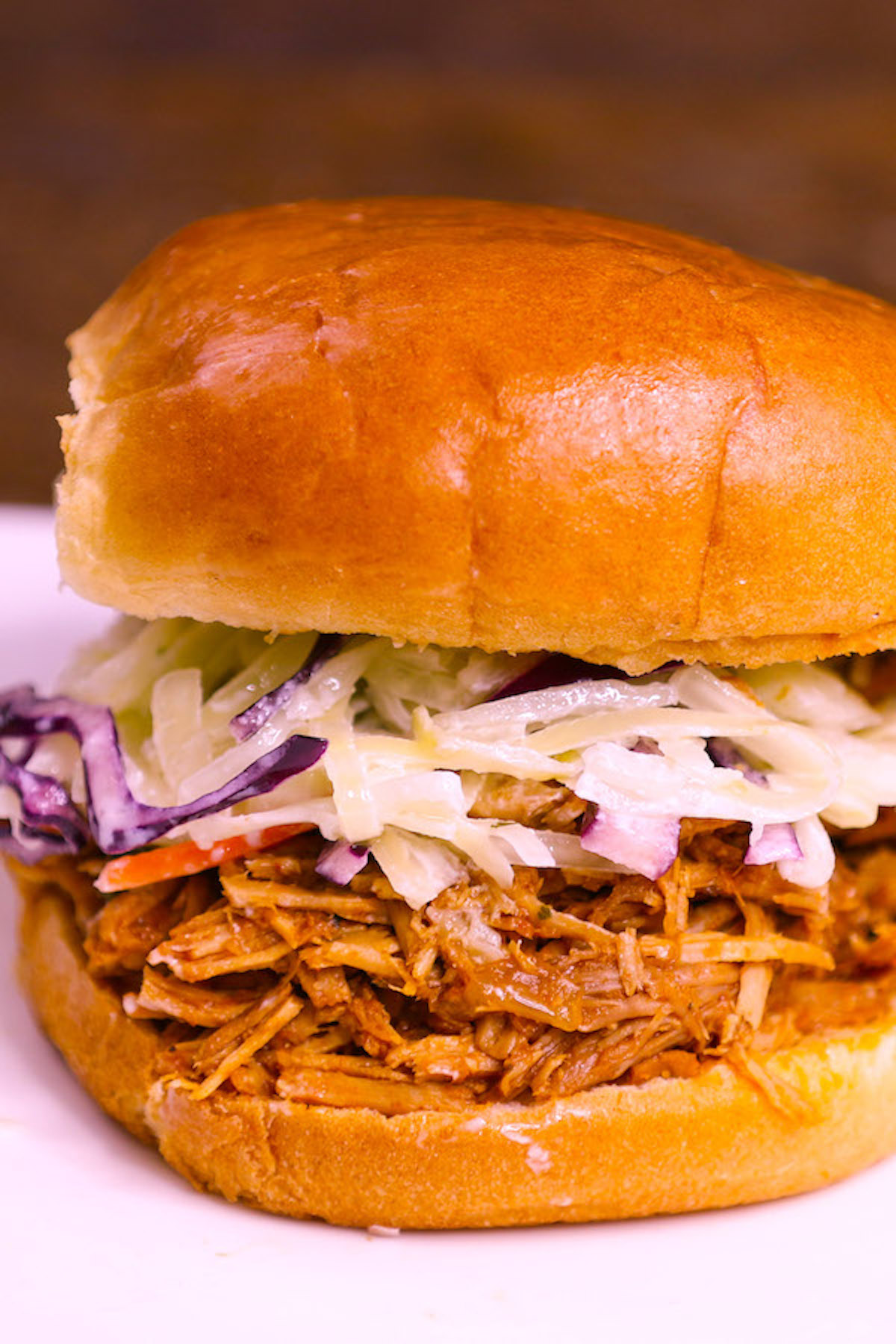 Pork shoulder pulled pork is a classic Southern BBQ dish that's beloved for its bold, meaty flavor. Juicy pork is roasted, slow-cooked, or cooked using an instant pot, making it unbelievably tender and flavorful. A fork is used to "pull" the pork until it's shredded, then combined with BBQ sauce.
How Long Does Leftover Pulled Pork Last in the Refrigerator?
In the fridge, pulled pork lasts about 3-4 days. If you consume pork beyond that point, there is a significant risk of getting sick. Go ahead and freeze if you want the pork to last for longer than a few days.
Can You Freeze Cooked Pulled Pork?
Pulled pork freezes very well and makes an excellent make-ahead or meal prep ingredient. Retain the juices from cooking to keep the meat moist and juicy during freezer storage and be sure to use an airtight, freezer-safe container. Pulled pork can be stored for up to 6 months in the freezer.
What Can I Do with the Leftover Liquid from Shredded Pork?
Don't throw out the leftover liquid from pulled pork as it can be retained for storage. Whether stored in the fridge or freezer, these juices help the meat to remain succulent and juicy, just like the first time it was cooked.
How to Reheat Pulled Pork?
You can reheat pulled pork by placing it in a foil-covered, oven-safe dish and heating in the oven at 250 F degrees. You'll know it's ready when the pork reaches an internal temperature of 165 F degrees.
Easy Leftover Pulled Pork Recipes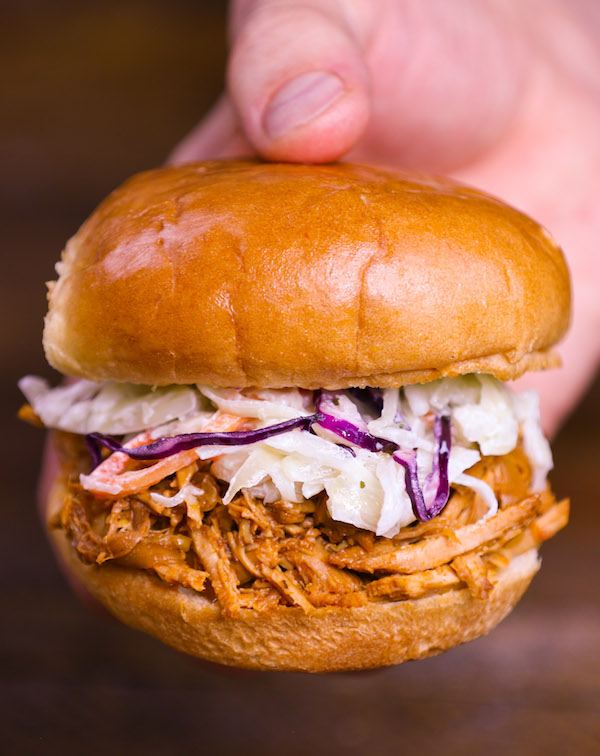 Perfect for picnics, potlucks or parties, these pulled pork sandwiches will leave you and your guests begging for more! Enjoy with a serving of coleslaw for the ultimate comfort food.
Tacos are always a good idea! Combine leftover pulled pork with pico de Gallo, shredded cabbage and a spicy crema for an extra meaty Taco Tuesday.
These nachos are loaded with succulent pulled pork, spicy jalapeños, and crispy tortilla chips. They're perfect for a movie night with the family!
You won't believe that this tasty casserole is low carb and gluten-free. Enjoy on its own or with a side salad for an easy weeknight meal.
Use leftover Asian pulled pork to create delicious fried noodles just like your favorite Chinese restaurant. Complete the meal with mushrooms and steamed veggies.
This old-fashioned pulled pork shepherd's pie is exactly what you've been craving. This is definitely one of the most satisfying meals to make with all that leftover meat.
Skip the takeout and prepare this spicy pulled pork noodle bowl in twenty minutes flat! Drizzle with sweet chili sauce and garnish with green onions.
Leftovers get a new lease on life with these irresistible enchiladas. You'll love these meaty enchiladas topped with layers of melted cheeses.
Pulled pork and Mexican food are a match made in heaven! You'll be totally satisfied with these flavorful burritos stuffed with rice, beans and veggies.
These quesadillas are the perfect appetizer for a movie night! Stuffed with juicy pulled pork, melted cheese and toasted to perfection.
Made too much pulled pork? You can use it up in a pizza! This simple pizza features a sweet, smoky bbq sauce base, Roma tomatoes and layers of succulent pork.
These mini sandwiches make the perfect appetizer or a quick bite when you're feeling peckish. You'll be sure to go back for seconds (and thirds!).
Now, this is comfort food at its finest! Stop counting calories and start digging into this creamy pulled pork mac and cheese.
A warm bowl of chili is just what the doctor ordered for those fall and winter nights. Use leftover pulled pork for a meaty and satisfying meal.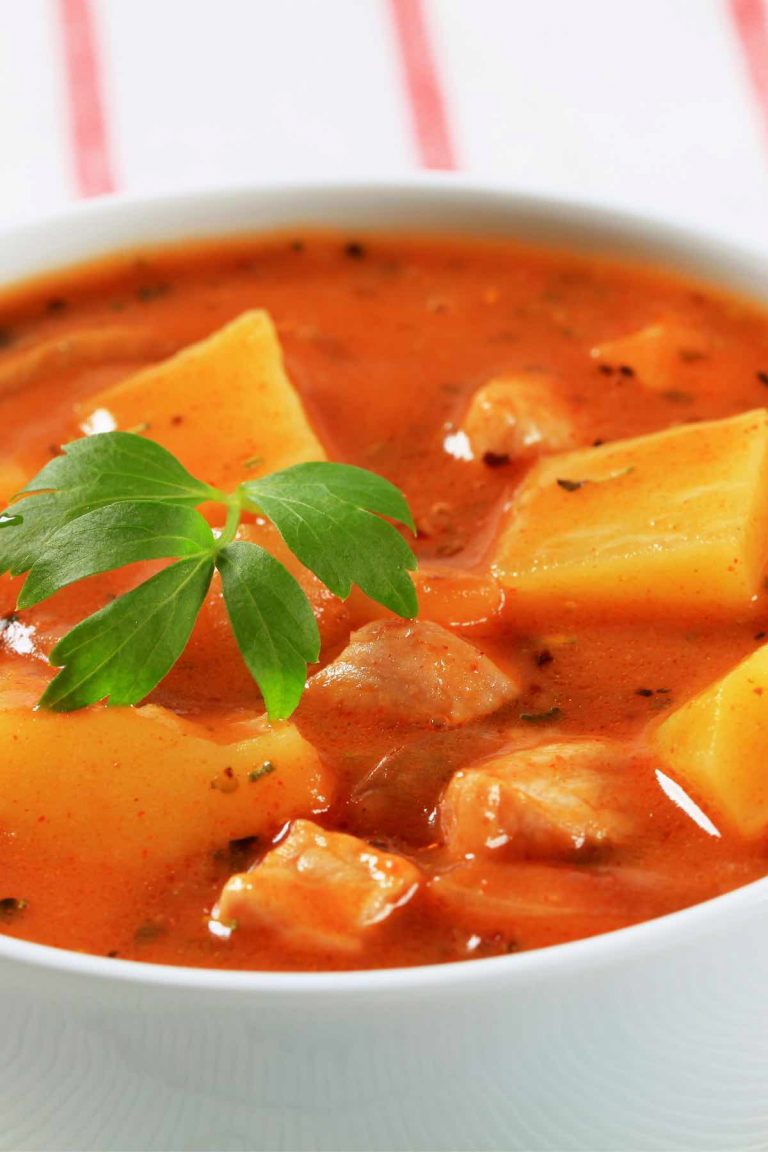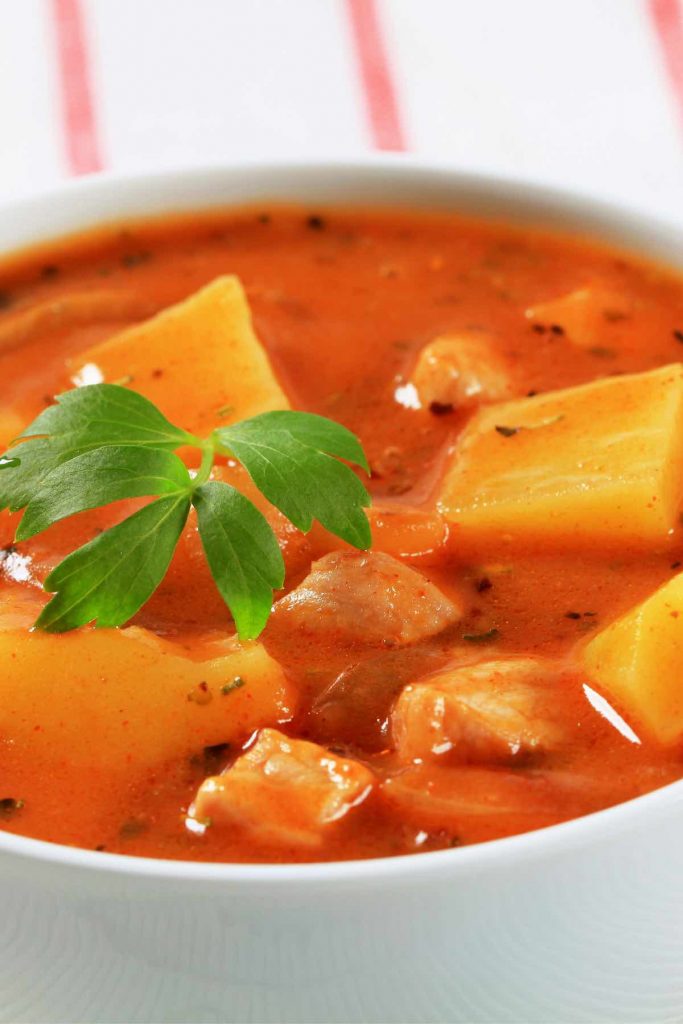 This flavorful vegetable soup features pieces of juicy pulled pork for the ultimate bowl of comfort.
These tasty sandwiches are sure to satisfy all your pulled pork cravings. We recommend using brioche buns for a classic, restaurant-quality experience.
In less than 30 minutes, transform leftover pulled pork into delicious, filling carnitas. Fill them up with all your favorite toppings!
For a healthier take on pulled pork, you've got to try this filling salad! Complete with crisp, sweet apples and sharp cheddar cheese and drizzled with a light apple cider vinaigrette.
Need a quick and satisfying dinner after a long day of work? Look no further than this hearty pasta dish, featuring leftover pulled pork.
When we say loaded, we mean LOADED! These baked potatoes are stuffed with pulled pork, melted cheese and sour cream.
Slow-roasted pulled pork is transformed into your new favorite burger with this simple recipe. Enjoy with coleslaw and all your favorite toppings.
Coleslaw for Pulled Pork
Coleslaw is a classic side dish often served with pulled pork. It's easily prepared by combining shredded cabbages (red and green), carrots and red onions. Mix in mayonnaise, apple cider vinegar and a sprinkle of salt. Store in the fridge for fifteen minutes before serving.
Sides for Pulled Pork
Pulled pork can be served with a variety of side dishes. Enjoy your pulled pork with corn on the cob, steamed broccoli or asparagus to ensure you're getting a good serving of veggies. A spoon of basmati rice or creamy potato salad completes the meal.
You May Also Like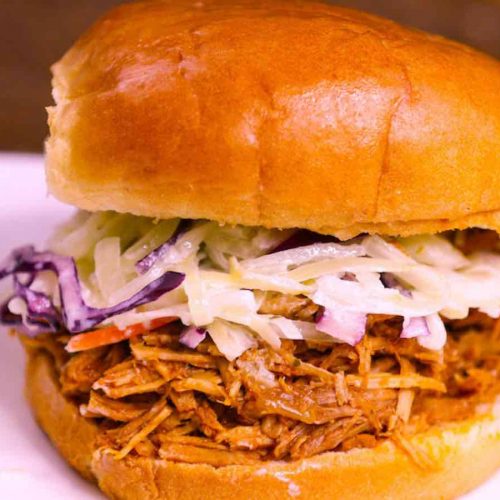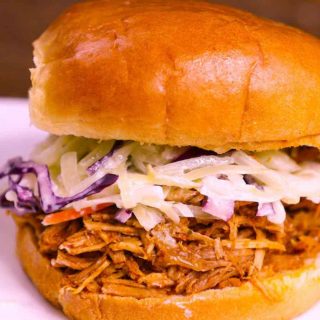 Leftover Pulled Pork Sandwich (Quick and Easy)
Pulled pork sandwich is my favorite way to use up leftover pulled pork. It's so delicious and incredibly easy to make.
Print
Pin
Rate
Ingredients
2

lbs

leftover pulled pork

1

medium onion

sliced thin

3

tablespoons

minced garlic

1

cup

BBQ sauce

1/2

cup

chicken broth

6-8

Hamburger buns

coleslaw
Instructions
In a skillet over medium heat, add onion, garlic, BBQ sauce and chicken broth. Cook until the onions are soft.

Add leftover pulled pork to the pan and toss with the sauce. Cook until it's heated through.

Toasted the buns. Then spoon shredded pork onto one half of the toasted bun.

Drizzle with BBQ sauce, top with coleslaw and cover with the bun tops. Serve and enjoy!
Tried this recipe?
Follow or tag us on Pinterest @izzycooking