Haiti is a Caribbean country located just east of Jamaica. On a trip to Haiti, you can look forward to gorgeous beaches and rich culture. You can also look out for delicious traditional Haitian Foods influenced by French and West African cuisines.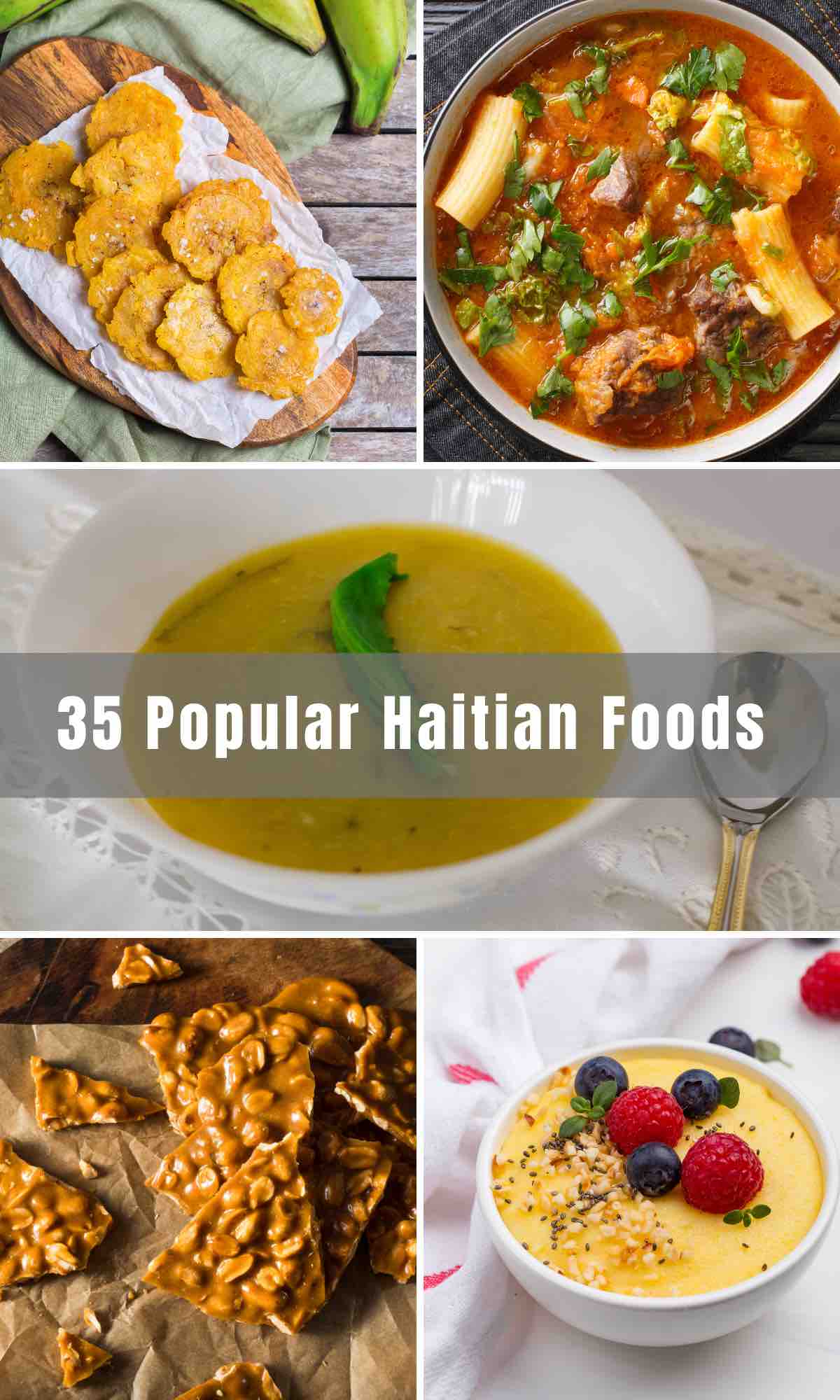 As Haitian cuisine is based on French and Creole cooking, traditional Haiti foods have strong pepper flavoring with a unique style.
Due to its location in the middle of the Caribbean Sea, seafood forms a large part of Haitian cuisine. But Haitians also enjoy many scrumptious plant-based dishes. Expand your culinary horizons with these popular Haitian meals.
What is the Most Popular Food in Haiti Cuisine?
Soup Joumou is a flavorful soup made with squash. It is a very special meal for Haitians due to its historical significance. In old days, Haitians were not allowed to enjoy the soup.
Today, Haitians enjoy Joumou on independence day to celebrate freedom and triumph.
Is Haitian Food Spicy?
Haitian food is bold and flavorful, taking influences from West African and French cuisine.
Though Haitian meals are well-seasoned, they aren't always spicy. Scotch bonnet peppers are popularly used to add heat to dishes, but you can make milder versions by omitting the peppers.
Haitian Main Dishes
Meatless Monday will never be the same once you've tried Legume. Enjoy this vegan-friendly dish with rice or quinoa for a healthy lunch or dinner.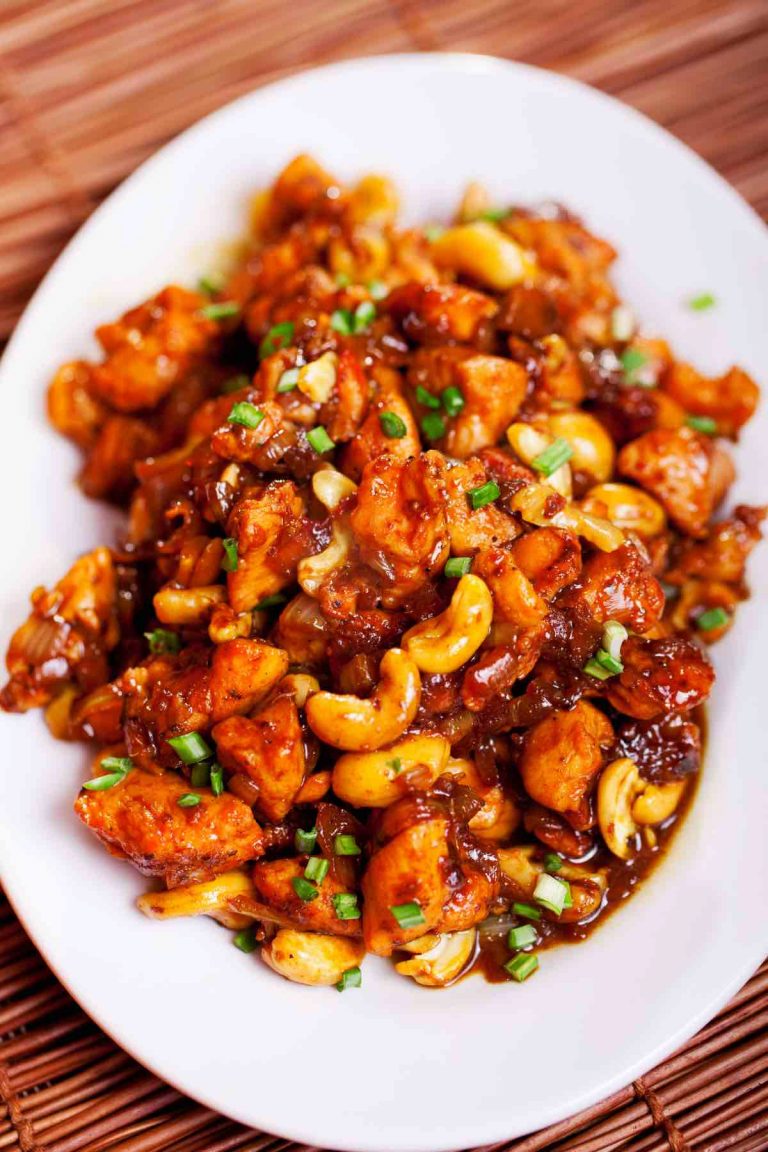 In Haiti, this is a popular Sunday evening dinner. Poul Ak Nwa contains tender pieces of chicken in a rich cashew sauce and pieces of cashew.
A traditional casserole made from beans, corn and salt-cured pork, Tchaka is full of flavor thanks to natural seasonings like pimento, garlic and bay leaves.
This rich traditional stew is comforting and flavorful. Use beef, pork, mutton or oxtail to make this dish meaty and filling.
If you like grits, you'll be sure to enjoy Mayi Moulin. This one-pot dish is easy to make and even easier to clean up after.
Much like the gumbo you'd find in Louisiana, Kalalou is thick and rich thanks to the inclusion of okra. Make a big pot of this gumbo for the whole family to enjoy.
Breadfruit is a starchy fruit that's used as a vegetable. It's the perfect companion to traditional Haitian gumbo.
Tasso is a very popular Haitian dish that is fun to make and eat. These juicy pieces of beef are mouthwatering and addictive.
Bite-size pieces of fresh conch meat are slowly simmered in a flavorful tomato sauce. Enjoy with rice for a traditional Haitian dinner.
Haitian grilled conch is remarkably tender and will satisfy any seafood craving. The secret is to let the conch marinate overnight for the best texture and taste.
Also known as Lambi, conch is a very popular ingredient in Haitian cuisine. This conch stew is seasoned generously for maximum flavor.
This stew is made using fresh crab meat and the dark green leafy vegetable known as lalo. Lalo is quite similar to spinach, making this dish a healthy and wholesome experience.
Okra is a staple ingredient in Haitian cuisine, used to thicken stews and add a distinctive flavor. This stew is loaded with okra and mushroom smothered in a rich and flavorful soup.
There's nothing quite as impressive as a whole fish served on a platter. Haitian-style grilled fish is seasoned to perfection and is a welcome respite from chicken dinners.
This isn't your average mac and cheese. Haitians like to mix in diced bell peppers and onions to make this cheesy dish a lot more flavorful.
Haitian Breakfast Recipes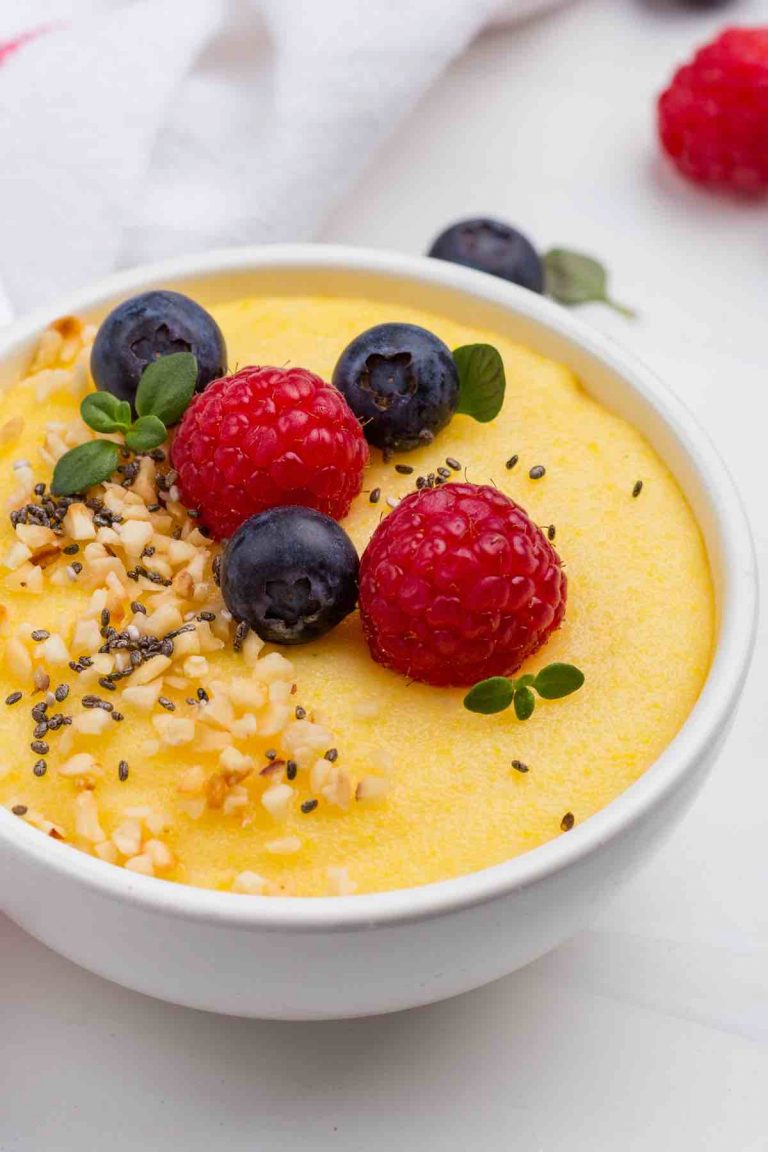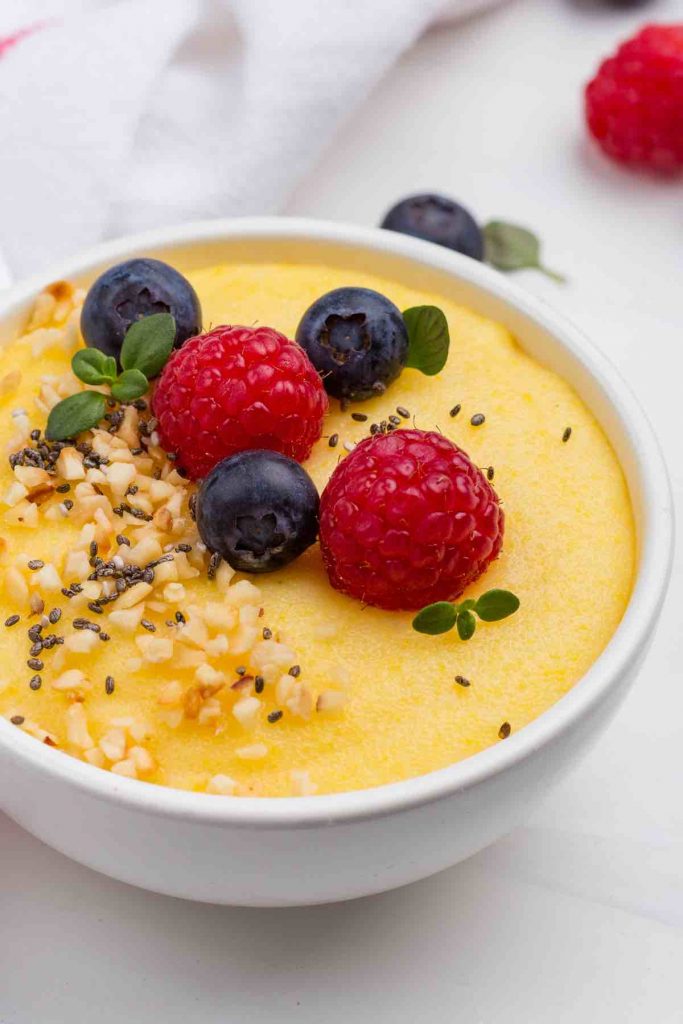 Here's a simple, wholesome breakfast popularly enjoyed in Haiti. Cornmeal porridge is creamy and sweet with hints of cinnamon and nutmeg.
Haitian plantain porridge is creamy, thick and sweet. Adults and children alike will enjoy this gluten-free breakfast dish.
Saltfish, plantain and eggs are a delicious breakfast combination poultry enjoyed in Haiti. The dish is slightly spicy and traditionally served with hard-boiled eggs.
Ripe plantains are a sweet juxtaposition to savory, slightly spicy scrambled eggs. Customize this dish by adding in your favorite veggies.
Known as espageti, this pasta dish is usually served with sausages or smoked salmon. It's an easy way to spice up your midweek dinner plans.
This drink has the consistency of a milkshake and is flavored with cinnamon and anise seed. In just a few minutes, you can blend up this traditional Haitian shake.
Haitian Desserts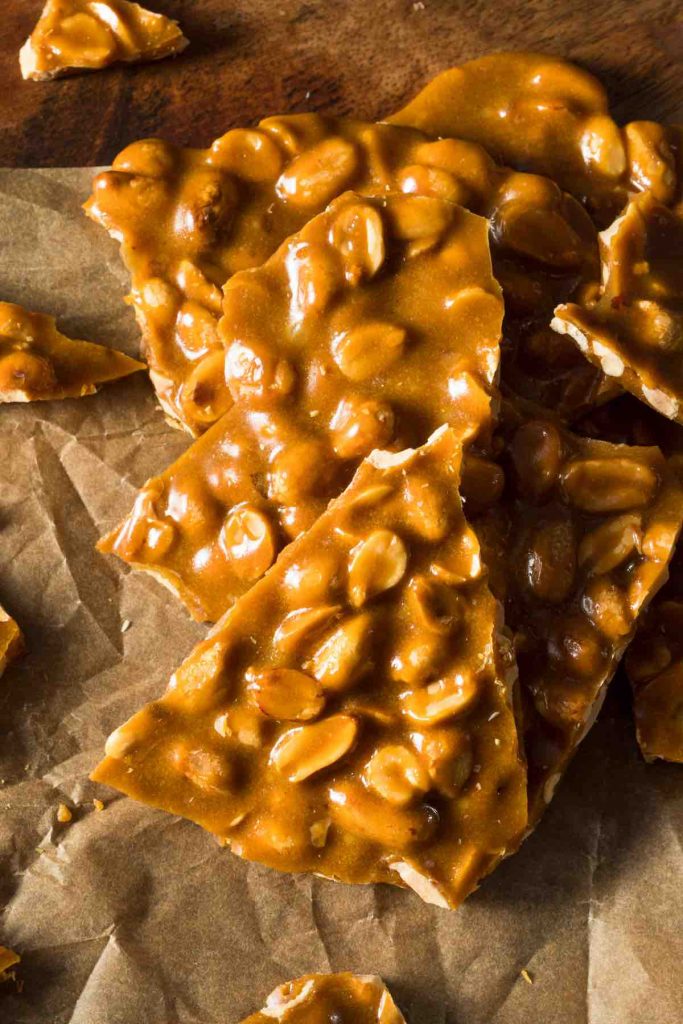 This sweet, crunchy homemade candy is popular in Haiti and can easily be recreated by you at home. Tablet Nwa can be made with your choice of nuts, such as cashews or peanuts.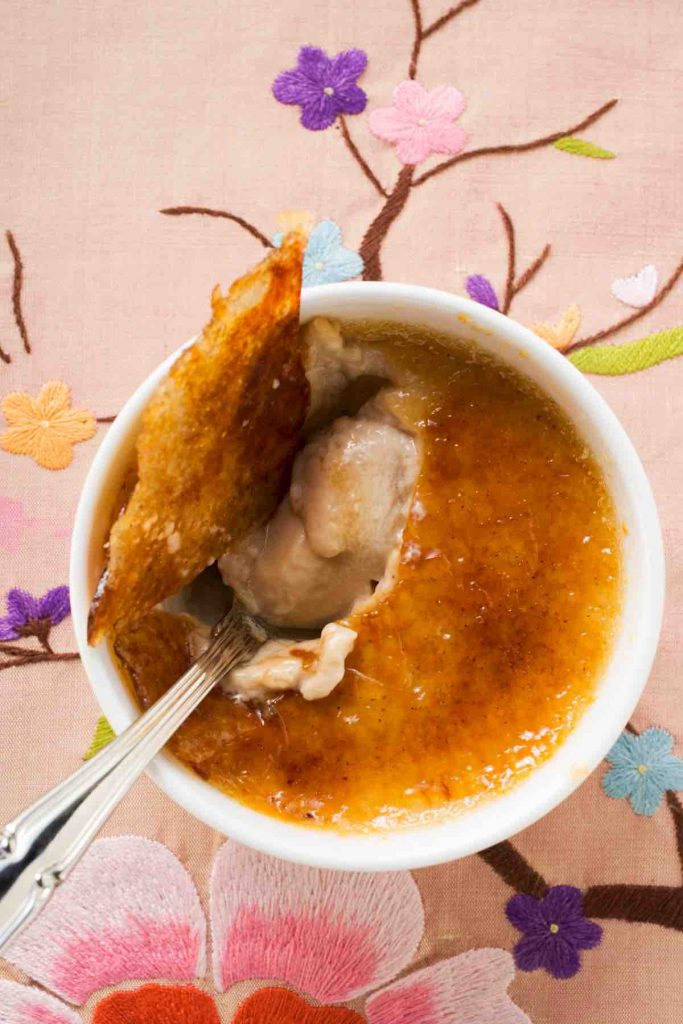 Haitian sweet potato pudding is flavored with nutmeg and cinnamon and sweetened with brown sugar.
Duos Makos is a delicious vanilla and chocolate fudge popularly served as a dessert in Haiti. With only 5 minutes of prep time, it couldn't be easier to make this sweet treat.
Other Haitian Dishes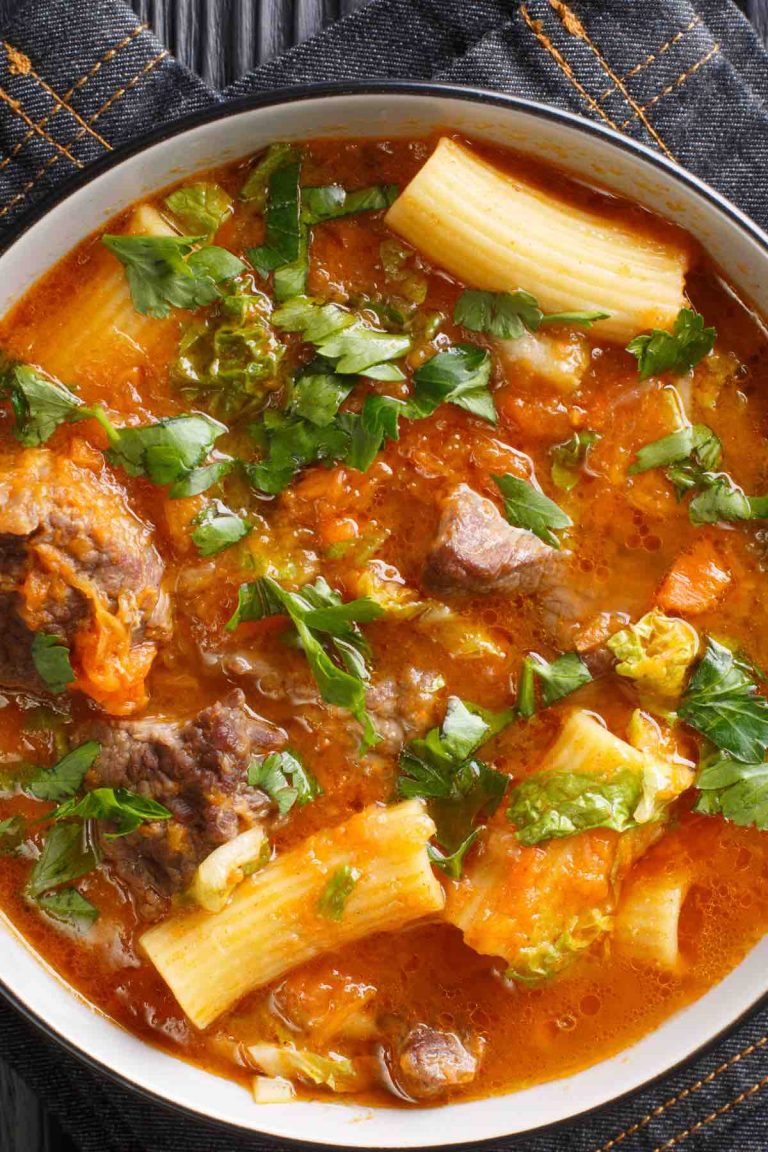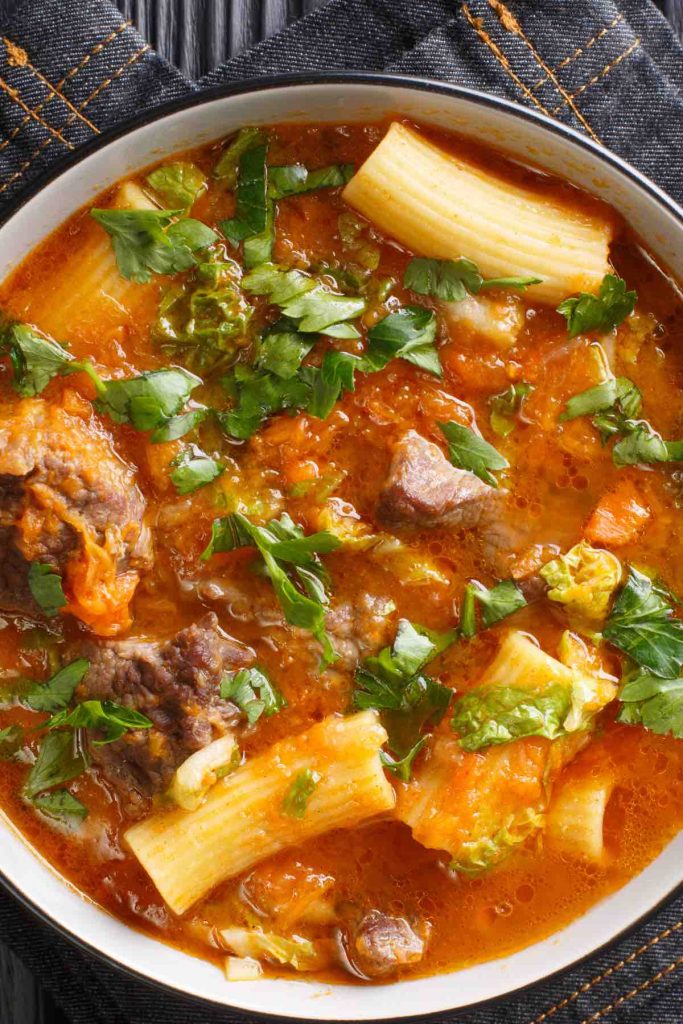 Joumou is a thick, hearty soup made with squash. It is popularly enjoyed by Haitians worldwide on Independence Day, January 1.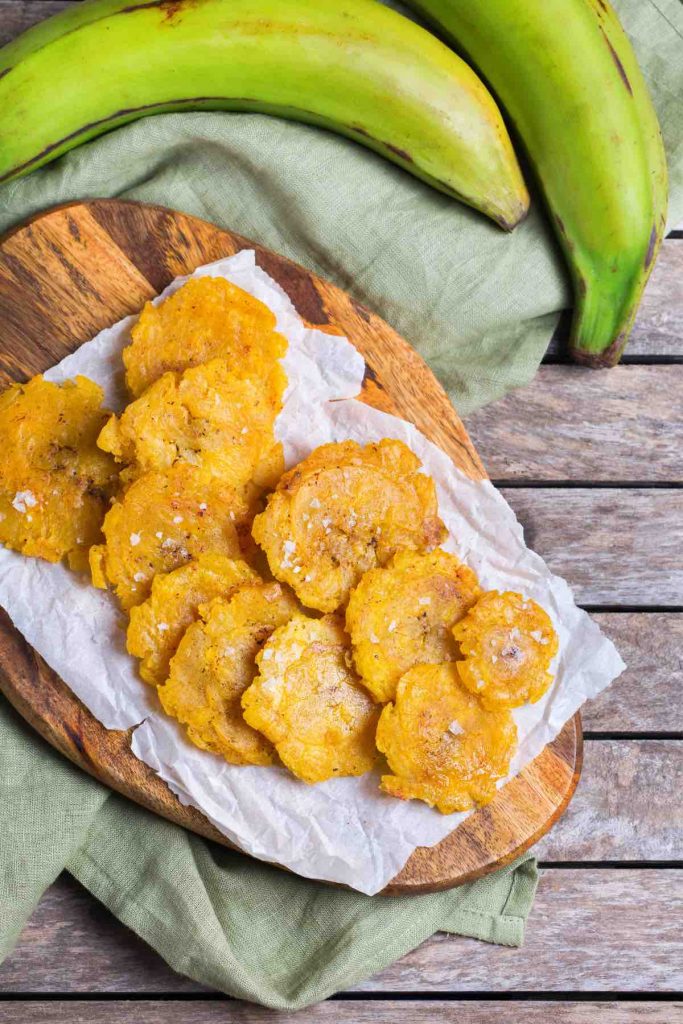 Known as tostones in other parts of the world, fried green plantains are a popular snack in Haiti. Bannann Peze is a crispy, savory treat that can be incorporated into many meals.
Tender goat meat is simmered in a traditional creole sauce for this Haitian dish. Serve with root vegetables or rice for a hearty, traditional meal.
Many Caribbean countries have their own version of the beef patty. In Haiti, seasoned ground beef is encased in a flaky pastry for a popular and tasty street food.
These fritters are an authentic Haitian appetizer made from malanga. Malanga is a root vegetable that becomes crispy when baked or fried.
Kibi is a Haitian dish that is inspired by Middle Eastern cuisine. Ground beef or herring fillet is used to make a delicious seasoned ball, often served as an appetizer.
Griot is full of flavor and is excellent for parties or special gatherings. Tender morsels of meat are marinated in a citrus marinade before they are slow roasted.
Black mushrooms are grown in northern Haiti and are considered a delicacy. When cooked, the mushrooms release lots of flavor and a dark coloring.
This crunchy pickled salad is a tasty side dish for all your favorite Haitian meals. Cabbage, carrots and onions are seasoned with vinegar and peppers for a spicy-sour kick.
Mamba may look like your ordinary peanut butter, but don't be fooled. Haitian peanut better is seasoned with chili and Scotch Bonnet peppers for an unexpectedly spicy surprise.
Cassava is a starchy root vegetable that can be used to make gluten-free flour. Using this flour, you can create your very own homemade Haitian bread.
You May Also Like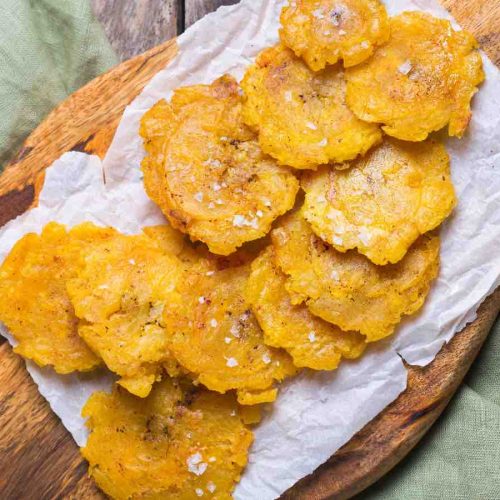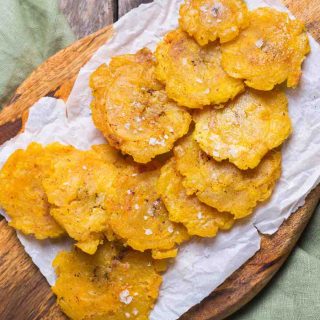 35 Popular Haitian Foods (Fried Green Plantains Recipe and More)
Fried Green Plantains is one of the best banana recipes. They are crispy, savory, and so delicious!
Print
Pin
Rate
Ingredients
2

plantains

salt and pepper

to taste

vegetable oil for frying
Instructions
Peel the plantains and cut them into thin slices. Pat dry with kitchen towels.

Add oil into a deep fryer or pot on medium. Heat it to 350 F.

Carefully place a few pieces of plantain into the oil. Fry about for about 3 minutes on each side or until golden and crispy.

Remove the fried plantains from the oil, and place them on a cutting board.

Squash down the plantains using the back of a plate. Sprinkle with salt and pepper. Serve and enjoy!
Tried this recipe?
Follow or tag us on Pinterest @izzycooking