Also known as the American buffalo, bison meat is much leaner in comparison to beef. This makes it a great option for those looking to reduce their calorie and fat intake. We've rounded up 12 of the Best Ground Bison Recipes for you to try at home.
Ground bison taste similar to ground beef, but it has a slightly sweet undertone that sets it apart. We like it as it's not gamey, and more tender and healthier than ground beef.
What Can You Do with Ground Bison?
Pretty much anything that you can do with ground beef! From tacos to burgers to meatballs, ground bison allows you to enjoy a healthier version of your favorite meaty dishes. Because of its higher protein content, bison is a great choice for anyone following the keto lifestyle or any other high-protein diet.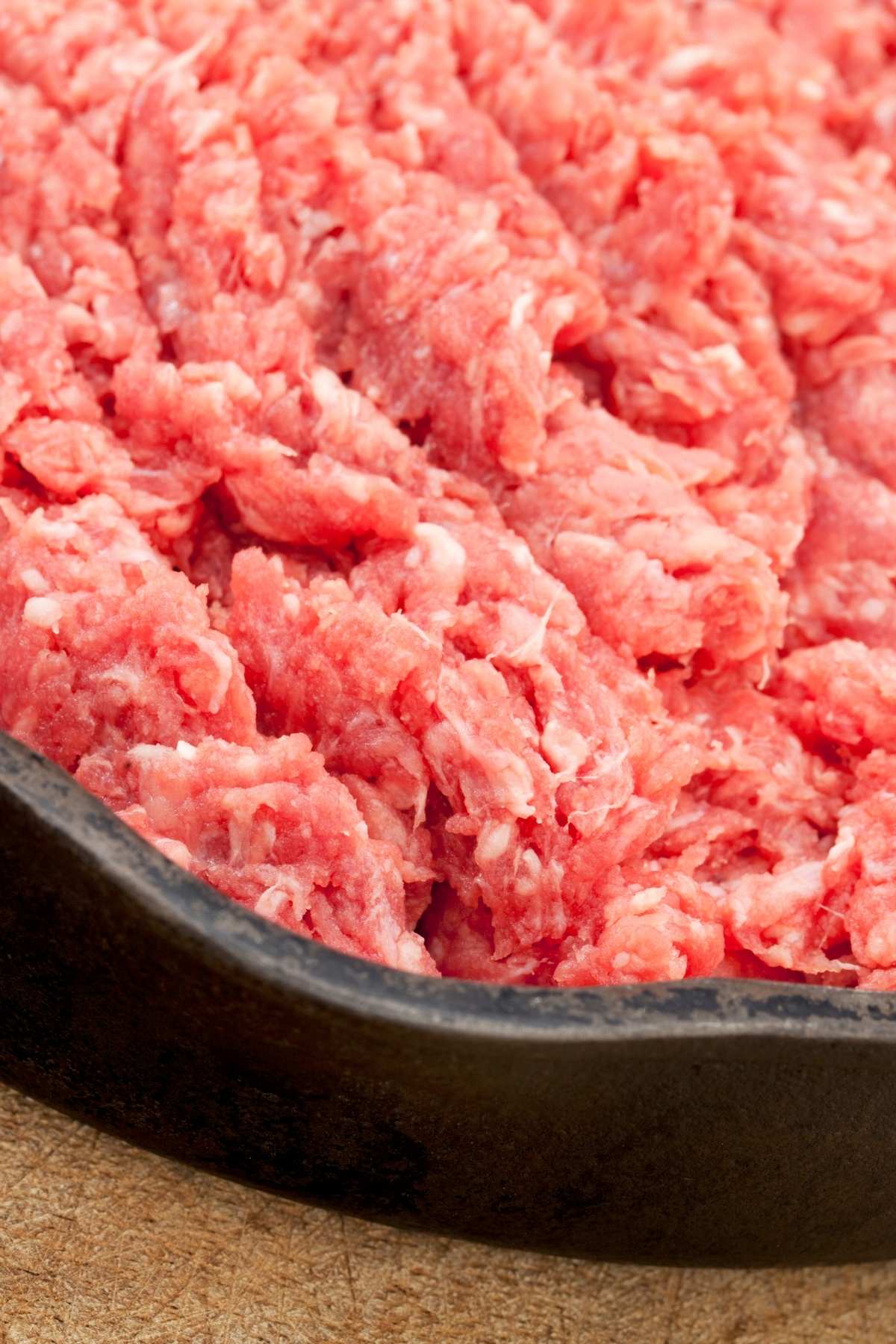 Wondering About the Taste of Ground Bison?
It's very similar to the taste of beef, with a slightly sweeter flavor. Bison meat isn't gamey and is less greasy than beef. The next time you spot ground bison at the butcher's, pick up a pack and give one of these dishes a try.
What is the Best Way to Cook Ground Bison?
Because bison is a very lean red meat, it does well in a skillet at moderate heat. Using high heat may cause overcooking and dryness. For a juicy burger or meatball, sear the meat until it's medium-rare.
Is Ground Bison Healthier Than Ground Beef?
Ground bison is a healthier option than ground beef in many ways. As a leaner meat, bison has less fat and calories than beef. Ground bison is also higher in protein, making it ideal for building muscle or meeting your macros.
Is Ground Bison Flavorful?
Ground bison is a flavorful meal with a taste that is quite similar to beef. Though it has a lower fat content, ground bison is full of flavor without being gamey. Like other ground meats, bison takes on the flavor of seasonings very well.
Best Ground Bison Recipes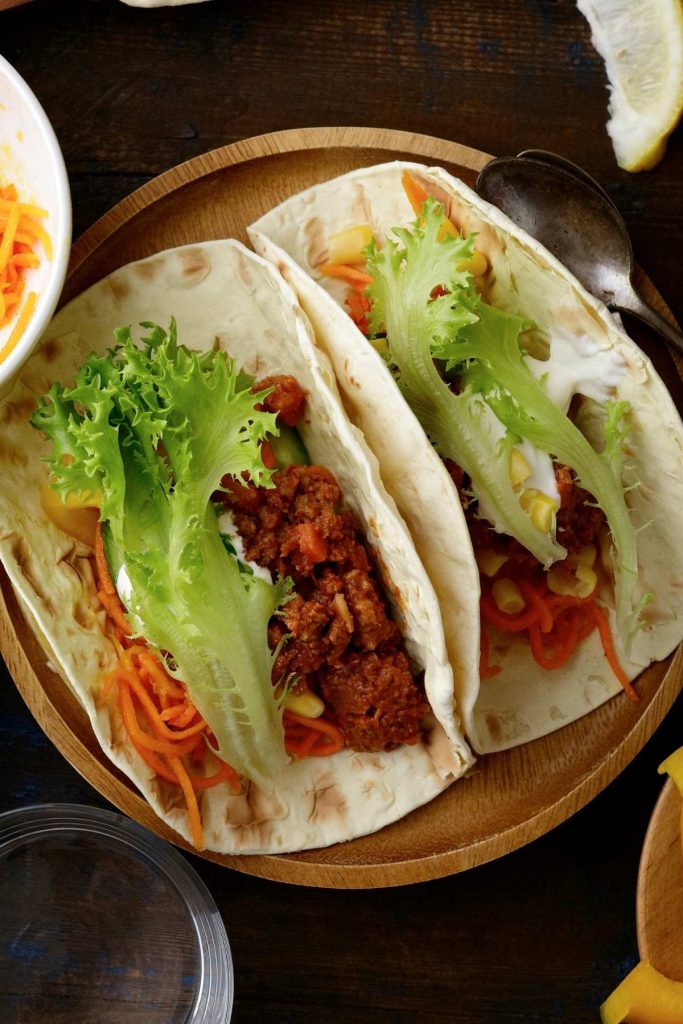 Make Taco Tuesday even more delicious and healthy by using ground bison. Add veggies like tomato, bell pepper and lettuce and it's ~almost~ a salad.
For your next backyard barbecue, give these juicy bison burgers a try. The meat is seasoned with onion, garlic and paprika for a flavorful and satisfying burger.
Elevate your chili by using premium ground bison. This "set it and forget it" crock pot recipe produces a flavorful chili that's paleo and Whole 30 friendly.
At 34 grams of protein per serving, these bison meatballs can be enjoyed on their own as a snack or served with zoodles for a keto-friendly lunch or dinner.
Meal prep will never be the same after you've tried these ground bison veggie bowls. This simple, grain-free recipe provides a filling lunch or dinner without maxing out your carbs.
Say hello to your new favorite weeknight dinner! Seasoned ground bison is simmered in a flavorful tomato sauce with plenty of Parmigiano-Reggiano and served with your choice of pasta.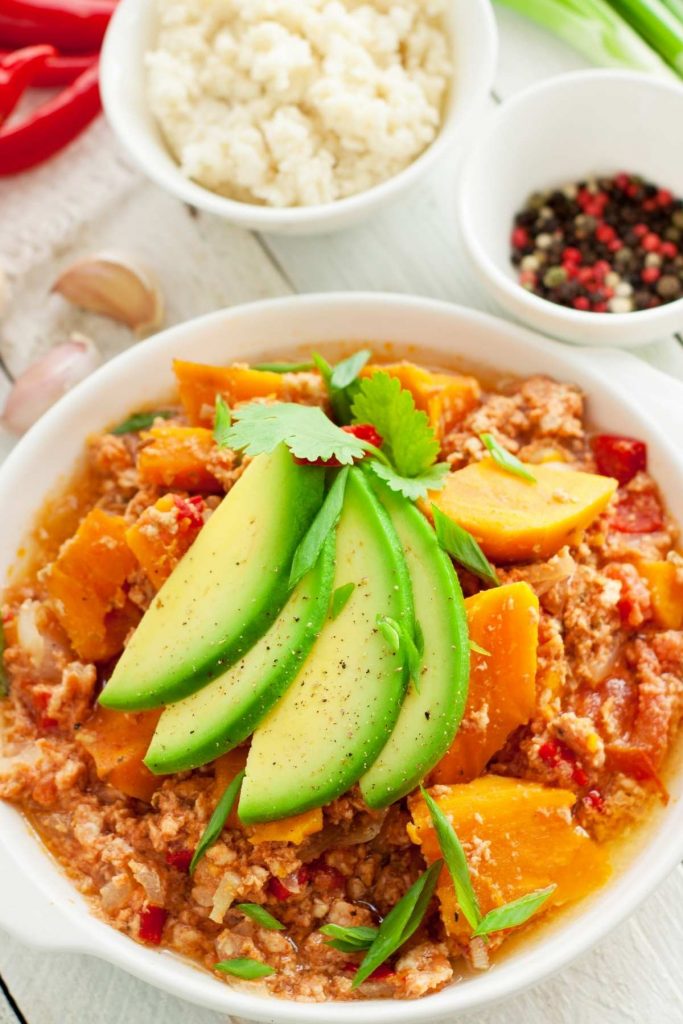 When the nights get "chilly", a warm, hearty bowl of chili is just what you need. Replace beans with sweet potatoes for a dish that's as nourishing as it is comforting.
This classic pasta recipe swaps beef for bison to make a meaty, flavorful sauce. Serve with spaghetti and freshly grated parmesan, garnished with herbs.
Here's a simple, comforting casserole the whole family will enjoy. Made with flavorful ground bison, Tater Tots and mixed veggies for a wholesome and filling meal.
The humble shepherd's pie gets a major upgrade with premium ground bison, chopped rosemary and a delicate potato topping. Save this recipe for your next family gathering or dinner party.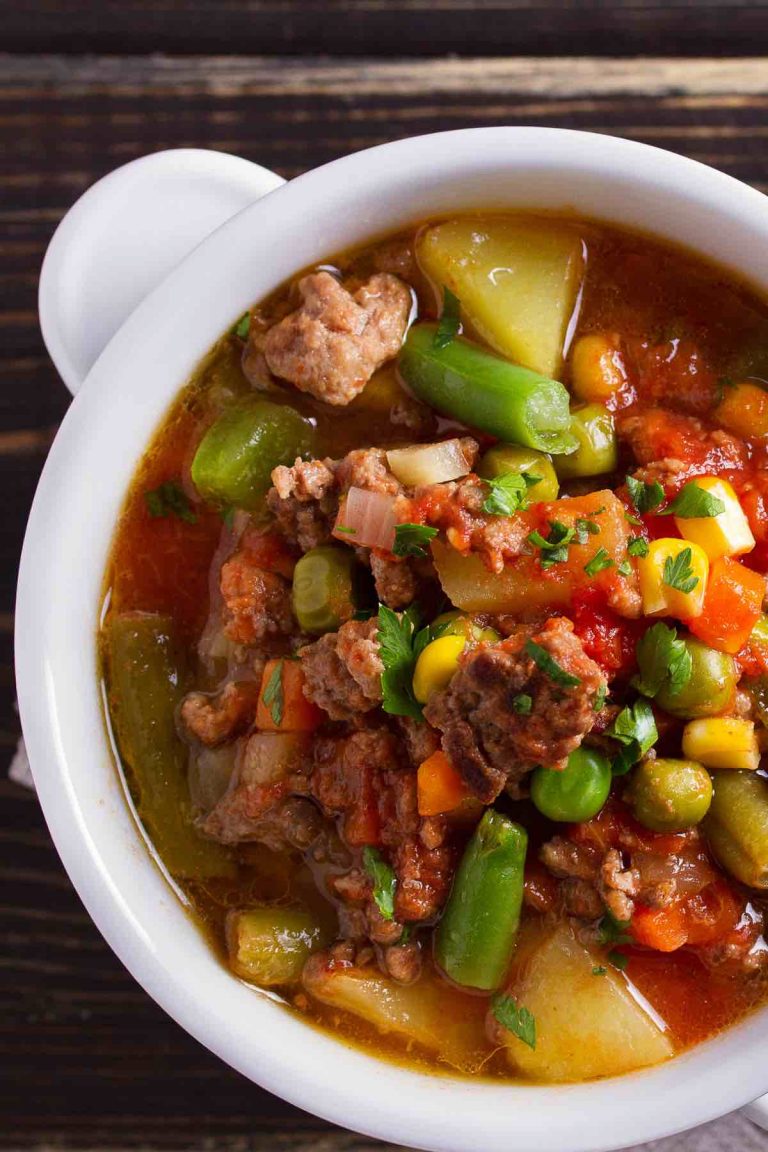 This healthful soup features high-protein ground bison and tons of fresh veggies. Do future you a favour by freezing the leftovers for a quick microwavable dinner on lazy nights.
Looking for a low-effort meal that tastes like it took all day? This flavorful basil bison chili comes together in one pot for easy cooking and cleanup.
You May Also Like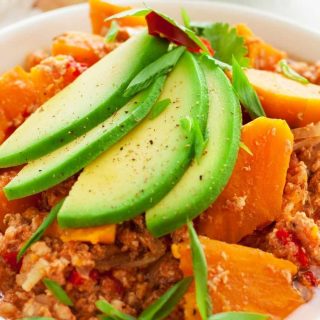 Best Ground Bison Chili Recipe
When the nights get "chilly", a warm, hearty bowl of chili is just what you need. Replace beans with sweet potatoes for a dish that's as nourishing as it is comforting.
Print
Pin
Rate
Ingredients
2

teaspoons

olive oil

1

cup

diced onion

3

cloves

garlic

grated

2

pounds

ground bison

2

sweet potatoes

diced

2

cans

diced tomatoes, undrained

1

can

tomato sauce

4

ounces

canned green chilies

undrained

2

tablespoons

chili powder

½

teaspoon

coriander

1

teaspoon

kosher salt

Fresh ground black pepper to taste

½

cup

water

Avocado

sliced, for toppings
Instructions
Heat the olive oil in a large non-stick skillet over medium-high heat. When the oil is hot, add onion and sauté for 3 minutes, then add the garlic and sauté for another 30 seconds. Pour everything into a 6-quart slow cooker.

Bring the skillet back up to medium-high heat, and add in the bison. Using a wooden spoon, break it up into crumbles. Add salt and pepper. Cook until the bison starts to brown. Pour the skillet contents into a slow cooker.

Add the remaining ingredients (minus the toppings) to the slow cooker and stir everything together. Cover with the lid and cook on high heat for about 4 hours (or low for 6-7 hours), or until the sweet potatoes are fork-tender.

Top with sliced avocado, and serve.
Tried this recipe?
Follow or tag us on Pinterest @izzycooking