This post may contain affiliate links.
Please read my disclosure policy.
Wondering what you can do with ground beef for dinner? We've rounded up over 40 Easy Ground Beef Dinner Ideas, from meatballs to hamburgers, and everything in between. You're sure to find a few recipes that your family will love!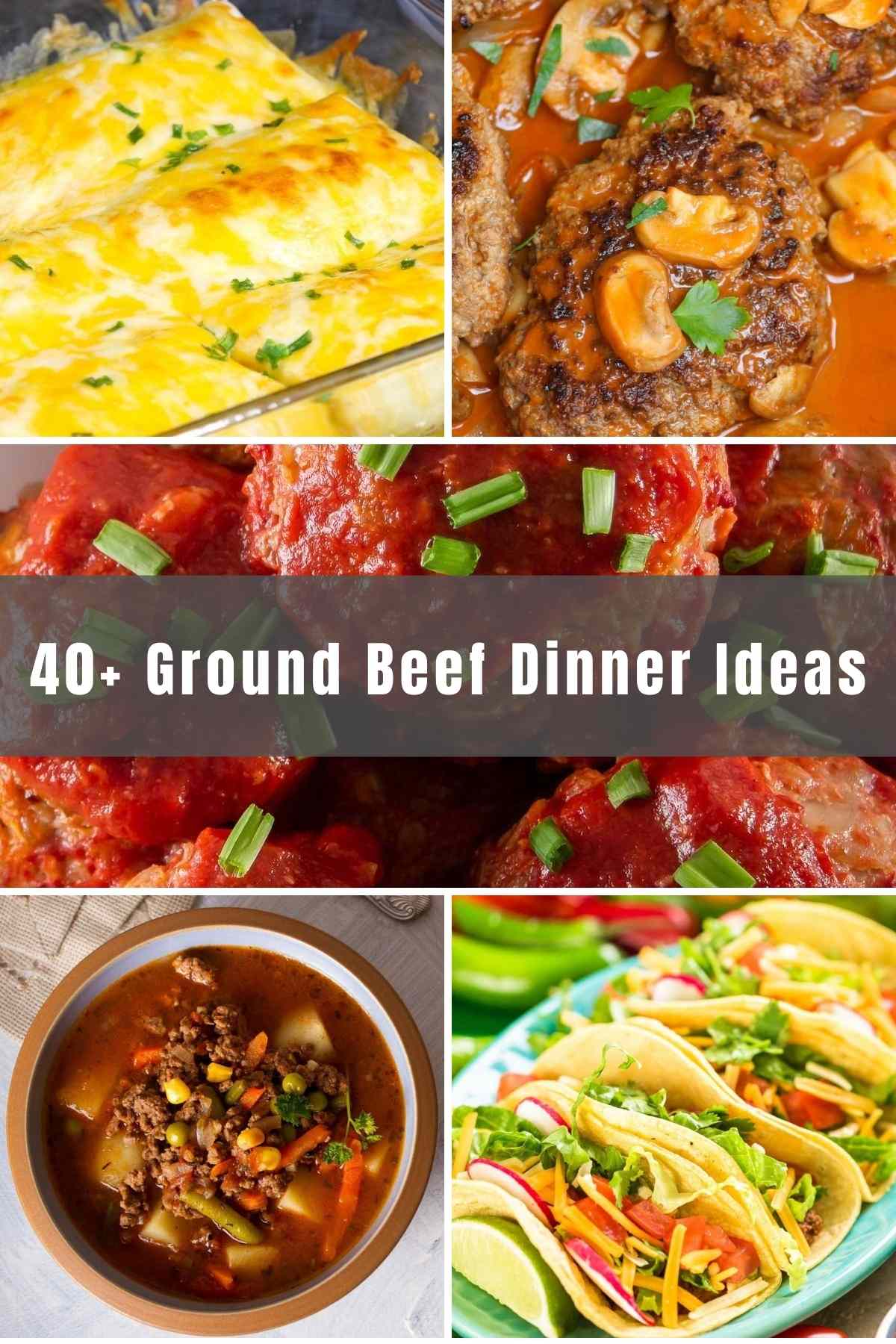 What to Make with Ground Beef?
You may think that your options are limited to tacos, pasta or meatloaf, but there's so much more that you can do with ground beef. How about something different, like enchiladas, gyros, stew, or rice bowls? We think you'll find a few new dishes to add to your favorites.
How to Defrost Ground Beef?
The tried-and-true method to defrost ground beef safely is in the refrigerator. When you keep the meat cold while thawing, it will prevent any bacteria growth. To thaw out ground beef faster, you can hit the defrost button on your microwave oven. Another option is to immerse the meat in cold water. If done correctly, the beef should thaw out in about 15 minutes. It's important to cook the meat right away to prevent bacteria growth.
How to Cook Ground Beef?
There are a few simple steps to follow when cooking ground beef. First, heat the pan with some oil. After the pan heats up, add the meat and chop it into small pieces with your spatula. From there, all it takes is letting the meat brown and cook through for several minutes. Continue to break the beef into smaller pieces to ensure that it all browns. The key is not to stir the beef too much.
Easy Ground Beef Recipes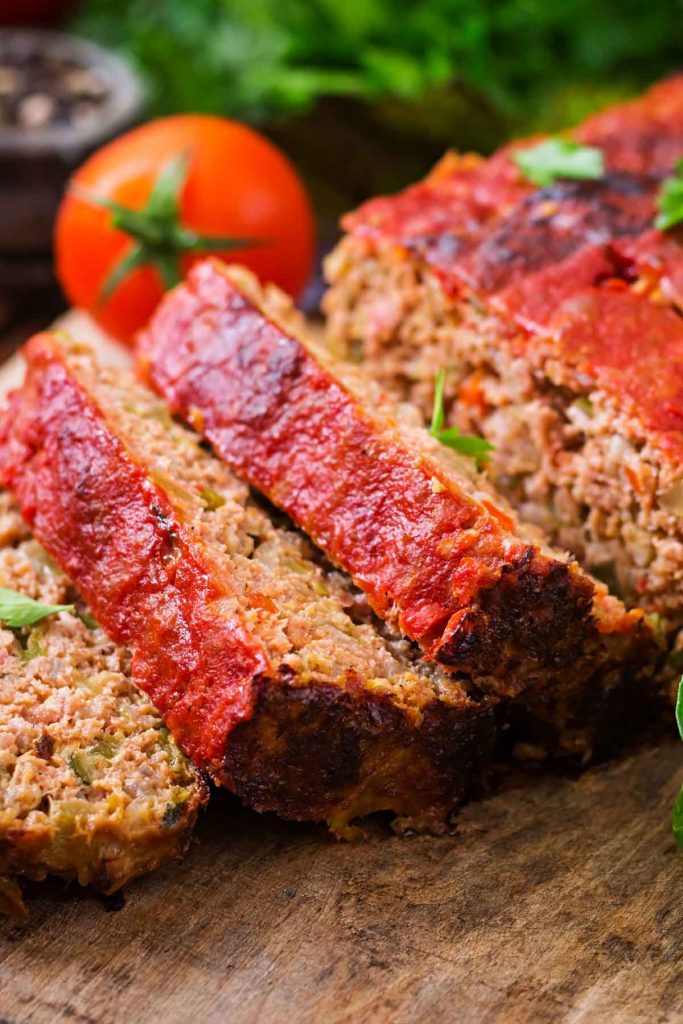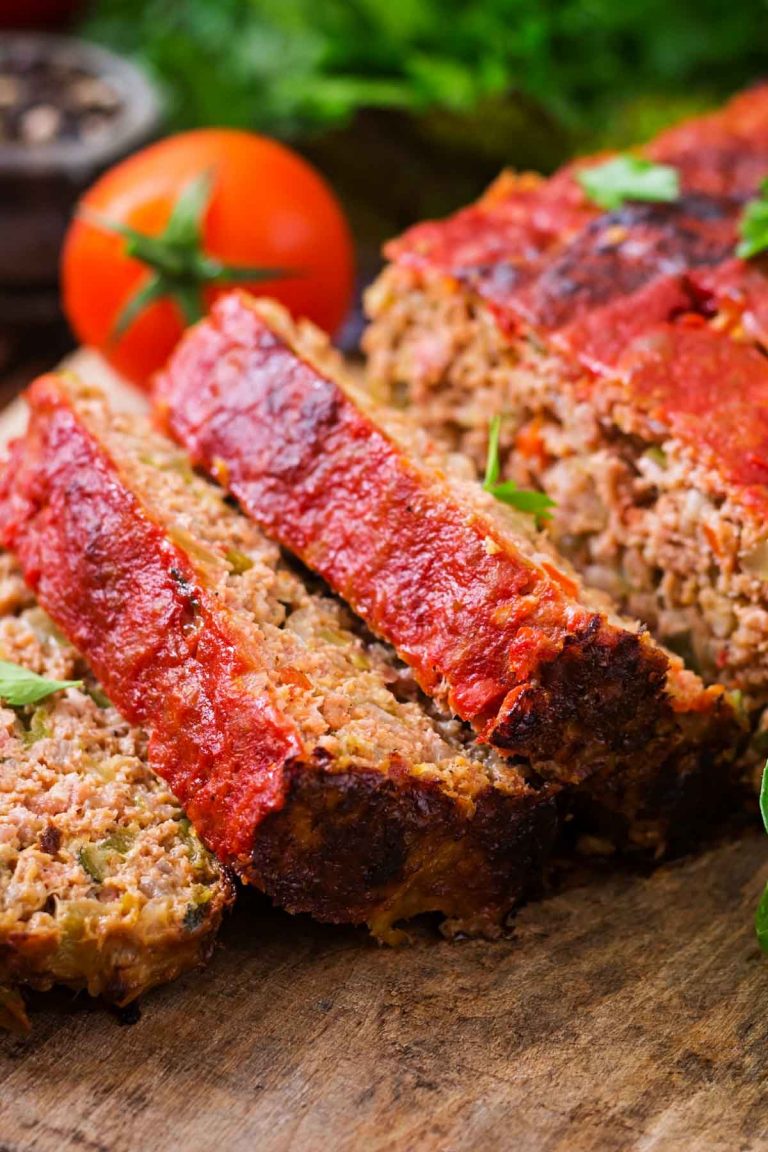 If you love the flavors of Lipton onion soup, give this tasty meatloaf recipe a try! The result is a dish that comes out both tender and juicy every time. All that's required is 6 ingredients and minimal prep.
Are you ready to beat Bobby Flay with his own recipe? Salisbury steak is an easy to make dish that just screams comfort! These ground beef patties are juicy, well-seasoned and smothered in a creamy mushroom gravy.
Prepare yourself for a chili copycat recipe that will blow you away. Straight from the Texas roadhouse and right into your kitchen – it's the best chili recipe out there. Made with two different meats, this dish is robust, hearty and delicious.
Prepare yourself for a messy but delicious dish! Sloppy Joes are an easy, hearty dish that can please just about any crowd. They're yummy and ready to eat in just 30 minutes. Serve with a crisp garden salad for a complete and satisfying meal.
You'll flip over this fun take on classic lasagna! Perfect for a party, this dish is mouth-watering and loaded with all those meaty flavors you love. Plus, it's ready in half the time it takes to cook traditional lasagna recipes.
Are you ready for creamy goodness all in one dish? This recipe is a winner. It's tasty and easy, loaded with garlic, mushrooms, and a rich sour cream sauce. We think your family will love it!
With little prep and about 30 minutes of cooking time, you and your family can enjoy this hearty spaghetti dish. Bursting with flavor, it's perfect for those days when you're craving a warm and quick meal. Serve it with crispy garlic bread and a fresh side salad for a fully satisfying meal!
Fritos for dinner? You got it! Frito pie has layers of crunchy and salty corn chips, rich chili and savory cheese! Trust us, you'll come back to this recipe again and again.
Ready in under 20 minutes, this is a simple pasta dish that goes a long way. With taco flavorings, a homemade sauce and shell pasta all made in one pan, it's a super-easy dish for busy weeknights.
Picture this: seasoned ground beef, tender potatoes and crunchy veggies covered in ooey gooey cheese. Is your mouth watering yet? It will be after you taste this delicious dish.
Were you in a rush and forgot to take your meat out to thaw? Don't worry! This recipe calls for frozen or fresh ground beef. It's made right in your Instant Pot and you'll have ground beef that's perfect for tacos, lasagna, or pasta.
Your quest for an easy theme night dish has been answered. Here you'll learn how to make easy ground beef enchiladas. It's a classic dish that's perfect for when you're craving those Mexican flavors.
Try this simple and tasty Korean inspired ground beef dish today! It's a bulgogi spin-off dish that's perfect for busy weeknights. Easy to make, it takes just 30 minutes to prepare.
The word bulgogi means fire meat but don't worry, the flavor leans more to salty, mildly sweet and nutty. In this dish ground beef is simmered in a bulgogi sauce, and served on a bed of rice with scallions, sesame seeds, and a soft-boiled egg on top.
Is it game day? Great, because this recipe is perfect for it! It's made with layers of ground beef, tortilla chips and shredded cheese, and baked until melty and toasty. Add your favorite toppings and enjoy!
If you're not feeling inspired about what to cook today, give this recipe a try! Labelled the easiest recipe for beef stir fry, this dish is ready in under 30 minutes and isincredibly delicious!
This pasta dish is Italian comfort food at its finest. Made with tender ziti pasta, ground beef, tomato sauce, and three types of cheese, it's a classic dinner that everyone will love.
Best Ground Beef Casserole Dinner Ideas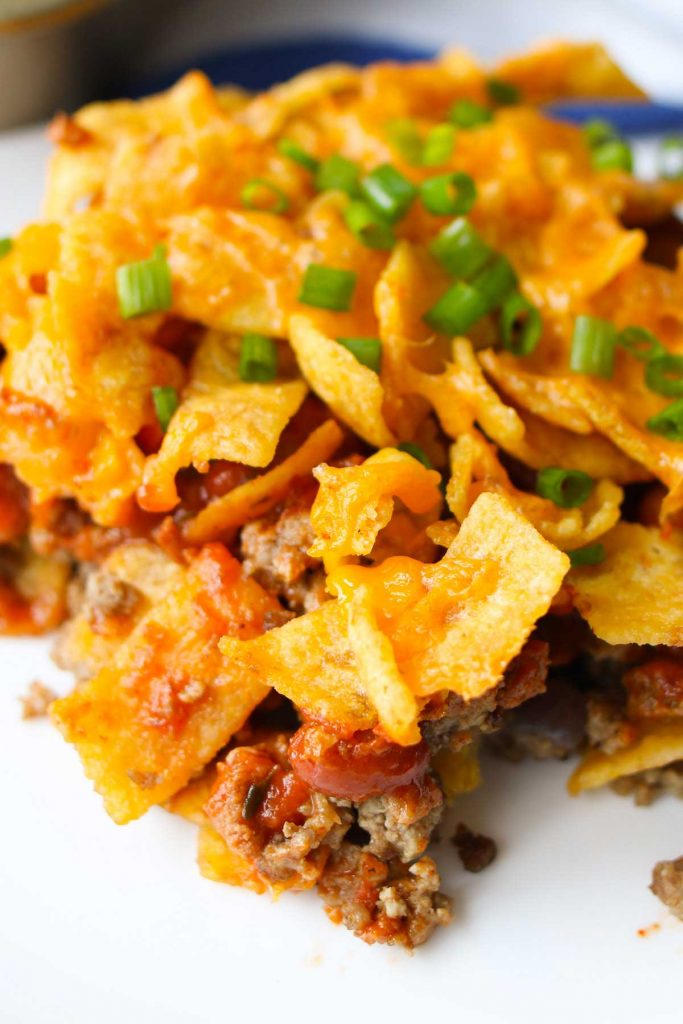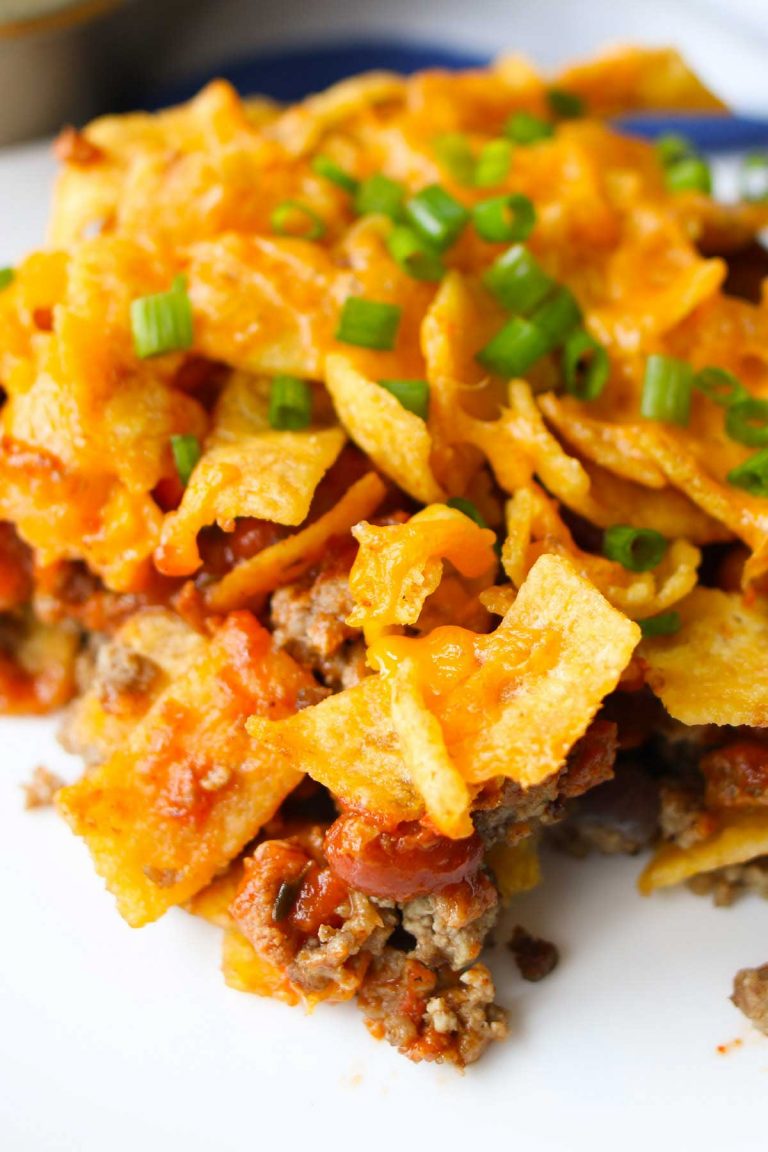 If you love the flavors of crunchy tacos, give this recipe a try. It's warm, cheesy, and baked! From the succulent beef to the ooey gooey cheddar cheese, your family will fall in love with this fun and delicious dish.
Easy and delicious, this is a dish that'll keep you coming back for more. It's made with ground beef, beans, onions, corn, and seasonings, wrapped in soft flour tortillas, topped with cheese and then baked until golden brown. This dish is big on flavor!
This recipe is loaded with tortillas, ground beef, corn, salsa, and more shredded cheese than you can imagine. All you need is 10 minutes of prep, 20 minutes of cooking time and dinner is served!
It's that time of the year when potlucks and gatherings are happening more and more. Here's a dish that you can add to your list of favorite potluck meals! It's creamy, hearty and no one will walk away disappointed.
If you have picky eaters, you're really going to be thankful for this dish. It's delicately seasoned and totally comforting. You even have the choice of making it from scratch or using some store bought items instead. It's totally up to you!
Healthy Ground Beef Dinner Ideas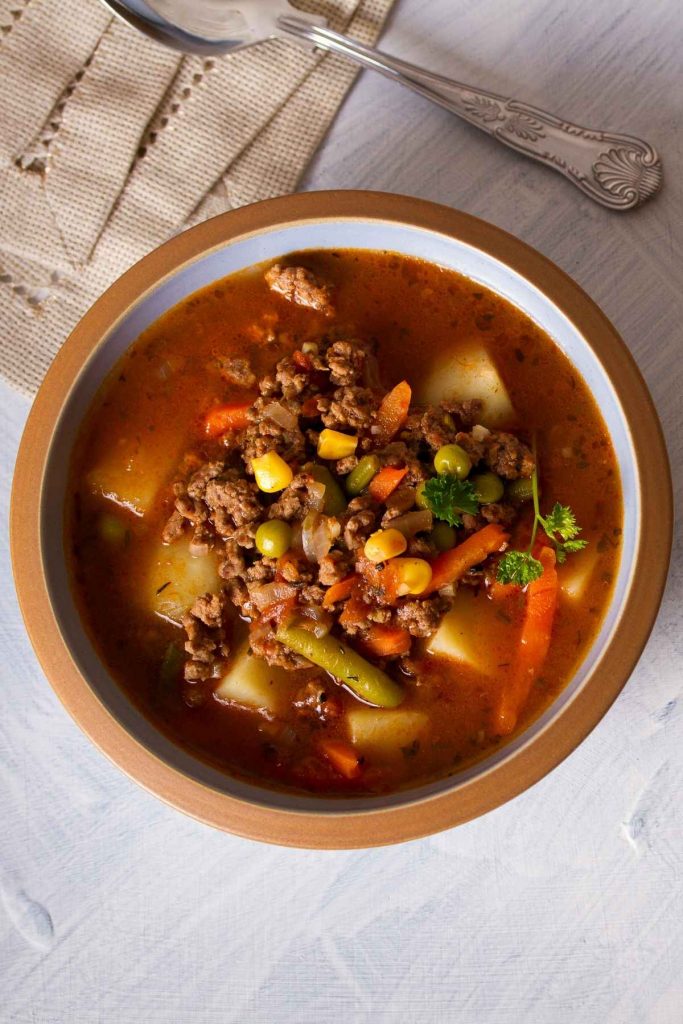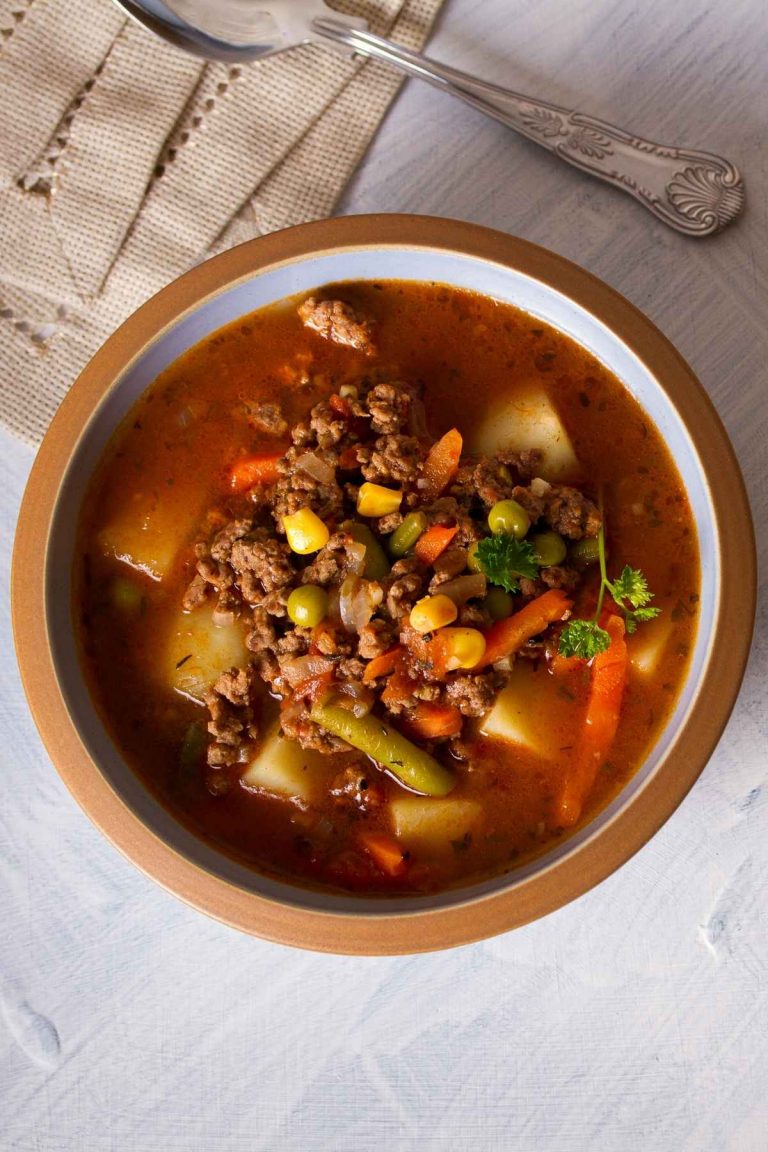 Soup is a satisfying dish to enjoy year round. This recipe is completely versatile and convenient, letting you choose the veggies your family prefers. The star of this soup is the perfectly seasoned ground beef and the flavor it brings.
This recipe puts a healthier spin on classic ground beef tacos. Made with lean ground beef, a homemade taco seasoning and fresh veggies, all you need are your favorite toppings!
This one skillet meal is both easy and healthy. Completely versatile, it can be eaten on its own or used in your favorite recipes from tacos to pastas. The best part? This dish is gluten free, paleo, and Whole30 compatible.
Grab your family, your friends and anyone else you want to feed. This Southern inspired dish is juicy, messy and finger-licking good!
A one skillet dish that's healthy and kid-friendly? Yes, please! Plus, it's the perfect meal to load in the veggies. Made with crushed tomatoes, this dish is bursting with Italian flavors. Serve it with warm bread for the ultimate comfort meal.
This dish is a different take on the popular Greek sandwich. These gyros use ground beef instead of lamb, while keeping all of the traditional ingredients. You can even make this keto-friendly by serving it on lettuce leaves instead of pita bread.
This healthy recipe will have you dreaming of Cuba! Filled with the delicious flavors of garlic, onion, bell pepper, oregano, cumin and bay, it's also ready and on your table in just 30 minutes.
Keto Ground Beef Recipes
Don't let the method scare you, it's actually quite easy! Sous vide is a cooking method that uses a warm water bath to maintain a specific temperature. The result is juicy and tender patties every time. This may just become your new go to method.
You can use oven baked or skillet fried meatballs in this recipe. It's low carb, bursting with flavor, and turns out tender and juicy every time!
This is a perfect dish for a keto diet. All you need is ground beef, tomato, garlic, onions, and spices topped with gooey cheese! Yum!
Meaty, savory and keto friendly, this recipe has it all! Shepherd's pie is perfect for a larger family and great to serve on those cold nights.
Crockpot Ground Beef Recipes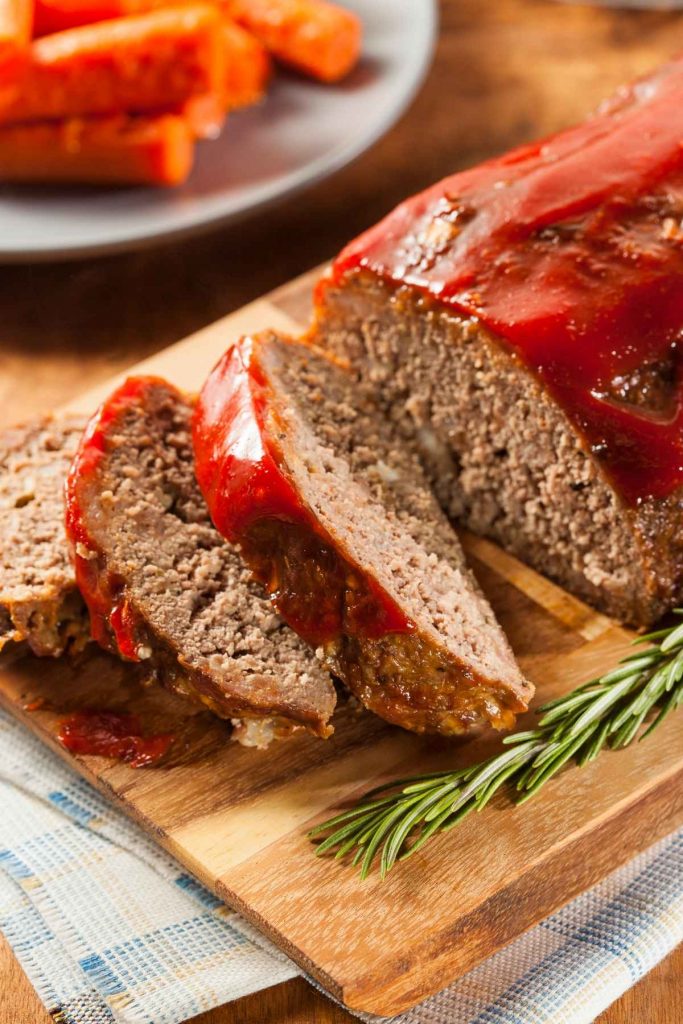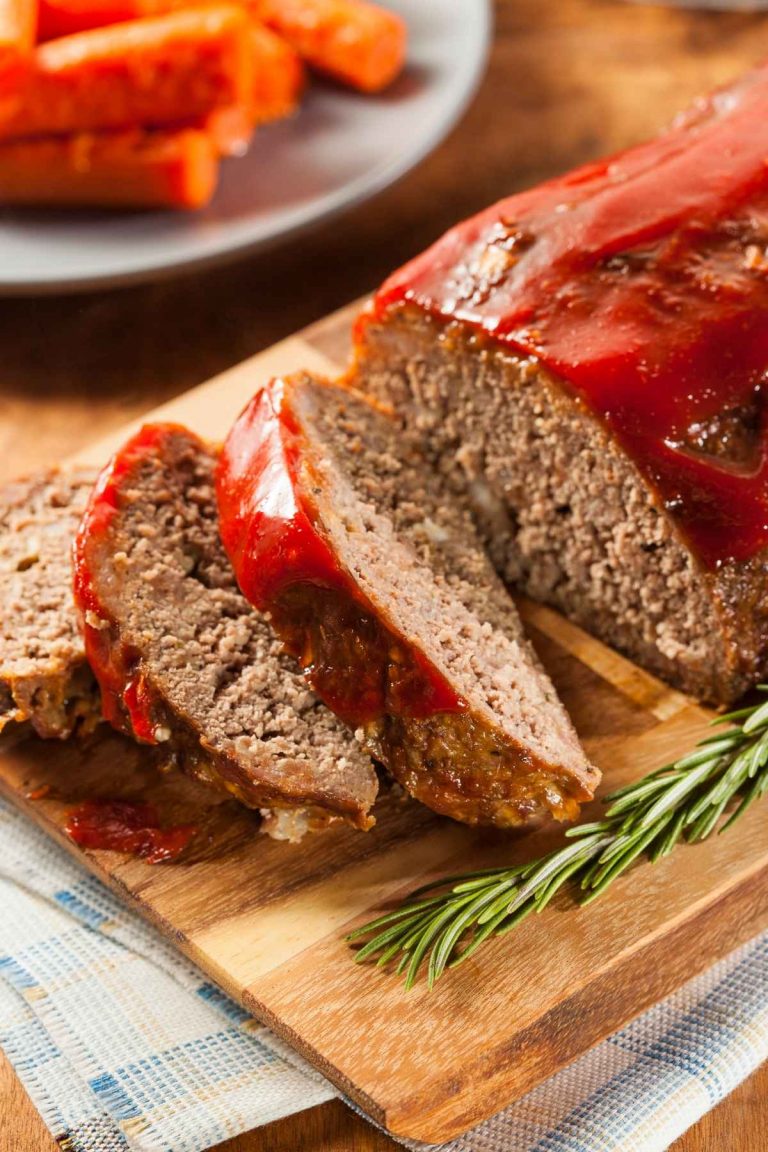 This recipe is incredibly flavorful and easy! The secret here is the use of dried stuffing mix instead of breadcrumbs. You get to save time and effort while adding flavor. Topped with a delicious glaze, this meatloaf is delicious!.
Yes, this recipe only calls for 3 ingredients! Don't worry, it's still hearty and tasty. Crock pot beef chili is the answer to a warm and conforming meal that's super-easy to prepare.
This soup is filled with ground beef, black beans, and corn, then slow cooked to perfection. With its Southwestern flavors, it will fill your home with delicious aromas. A crunchy side salad or warm bread would pair well with this soup.
Best Hamburger Recipes (Meals with Ground Beef)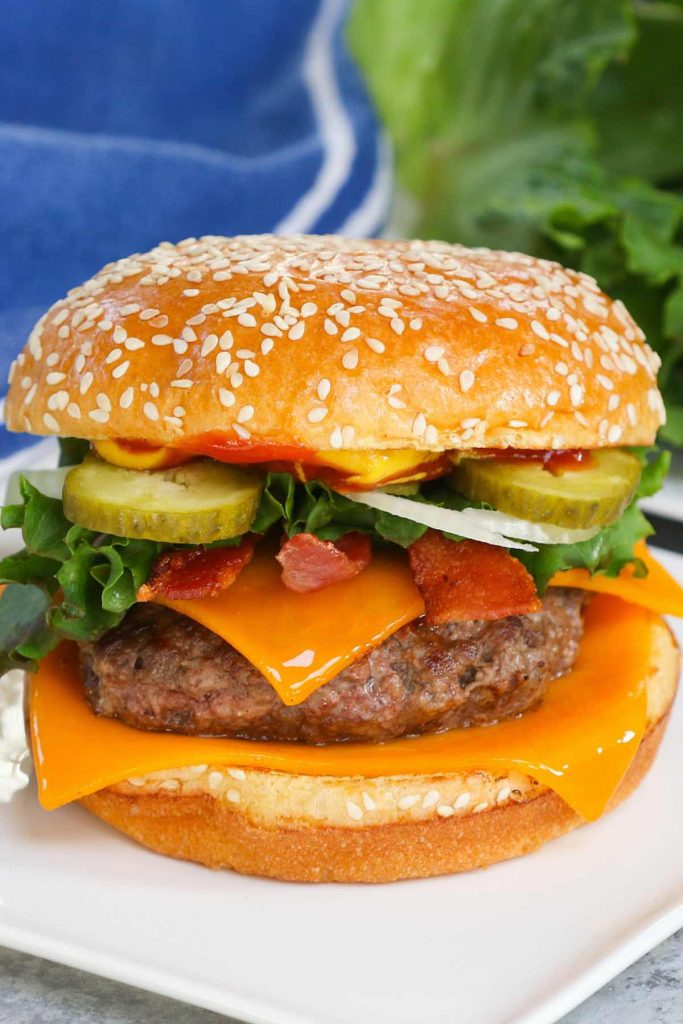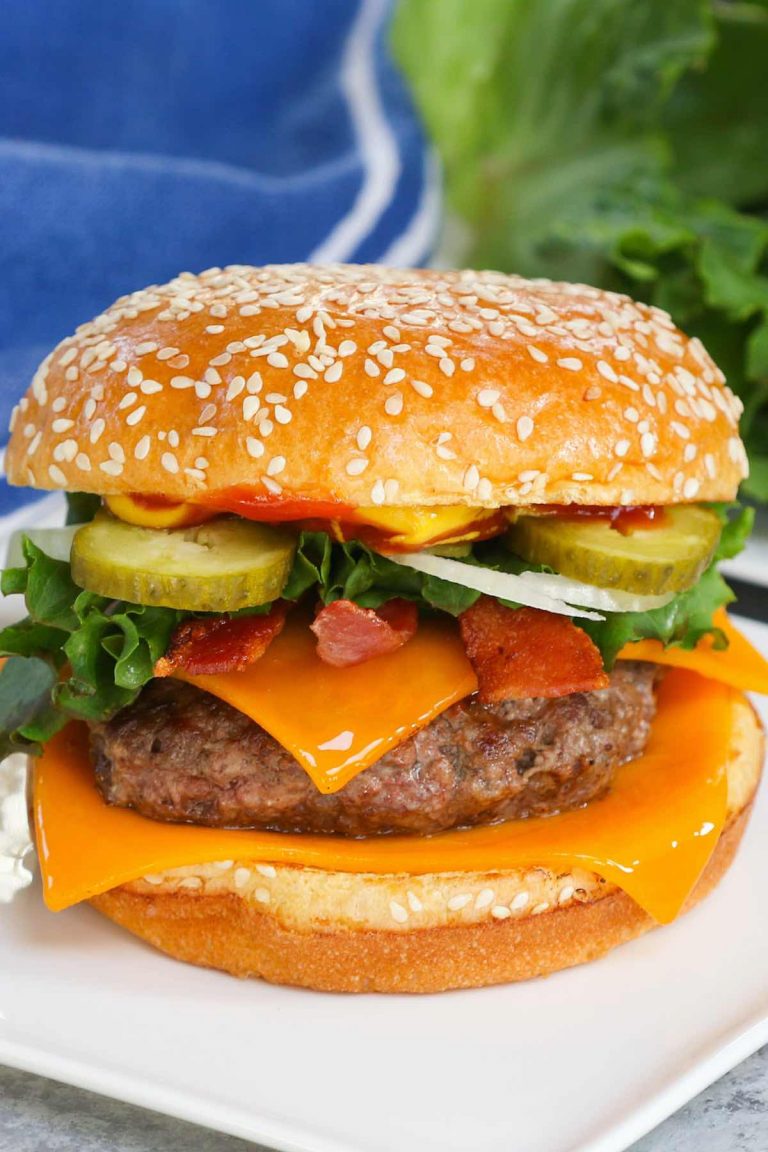 This copycat recipe is just like the one you've tried at McDonald's. All it takes is a pound of ground beef, cheese, bacon, lettuce, and sesame seed hamburger buns! To complete the meal, be sure to serve it with French fries and barbecue sauce.
A quick and easy meal for your family, hamburger stew is ready in about forty minutes. Hearty, satisfying and full of all your favorite veggies, it's ideal for those cold nights when you're craving something warm.
Now is the time to skip the boxed version and make this healthier homemade recipe instead. It's easy to prepare, requires a few simple ingredients and, voila, it's ready and on your table in just 30 minutes.
This casserole is the answer to a tasty meal on a busy night. It's easy to throw together with just a handful of ingredients. Your family will love the flavor!
You're about to get the best of both worlds. Made right in your slow cooker, this satisfying soup is loaded with potatoes, ground beef, cheese, and bacon. Be sure to have some buns on-hand for dipping!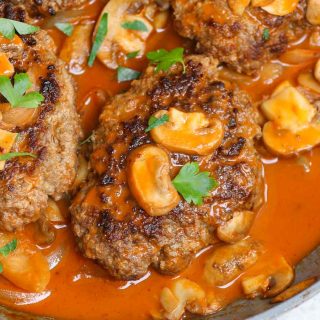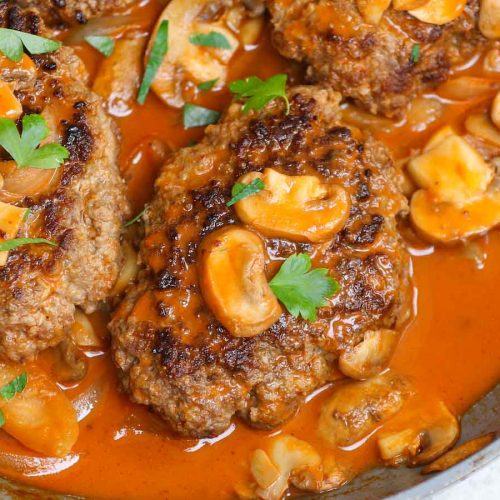 Easy Ground Beef Salisbury Steak
Salisbury steak is one of our favorite ground beef dinner recipes and so easy to make at home. These ground beef patties are juicy, well-seasoned and smothered in a creamy mushroom gravy.
Print
Pin
Rate
Ingredients
Beef Patties
1

lb

ground beef

2

tablespoons

grated Parmesan cheese

¼

cup

panko breadcrumbs

1

teaspoon

garlic crushed to a paste

1

egg

salt and pepper to taste

2

tablespoons

vegetable oil
Gravy
1/2

medium onion

5

oz

cremini mushrooms about a dozen

1

cup

beef broth

1

teaspoon

Worcestershire

2

tablespoons

heavy cream

1

tablespoon

tomato paste

salt and pepper

to taste

chopped parsley for garnish
Instructions
In a large mixing bowl, add ground beef, grated parmesan, breadcrumbs, minced garlic, salt, and pepper. Mix with fingers until the mixture becomes a bit "pasty".

Divide into 4 portions and pat firmly into oval patties.

Heat oil in a large cast-iron skillet over high heat until it begins to simmer. Add the steak and cook for about 3 minutes per side. Remove onto a plate.

In the same skillet, add sliced onions and mushrooms. Reduce the heat to medium. Cook for about 4 minutes or until onions are a bit translucent.

Add tomato paste, Worcestershire sauce, and beef broth. Reduce heat and simmer for about 3 minutes.

Pour in heavy cream, cook for a few more minutes until the sauce is slightly thickened. Season with salt and pepper to taste.

Add the patties back to the skillet. Spoon the juices over the patties.

Remove steaks onto a serving plate. Garnish with chopped parsley. Serve and enjoy!
Tried this recipe?
Follow or tag us on Pinterest @izzycooking