Have you ever thought of skipping out on takeout and having your own Greek night at home? Greek recipes really highlight the flavors of simple and fresh ingredients in a way that is super easy to recreate in your own kitchen. We've rounded up the 20+ of the Best Greek Foods you can easily add to your regular rotation.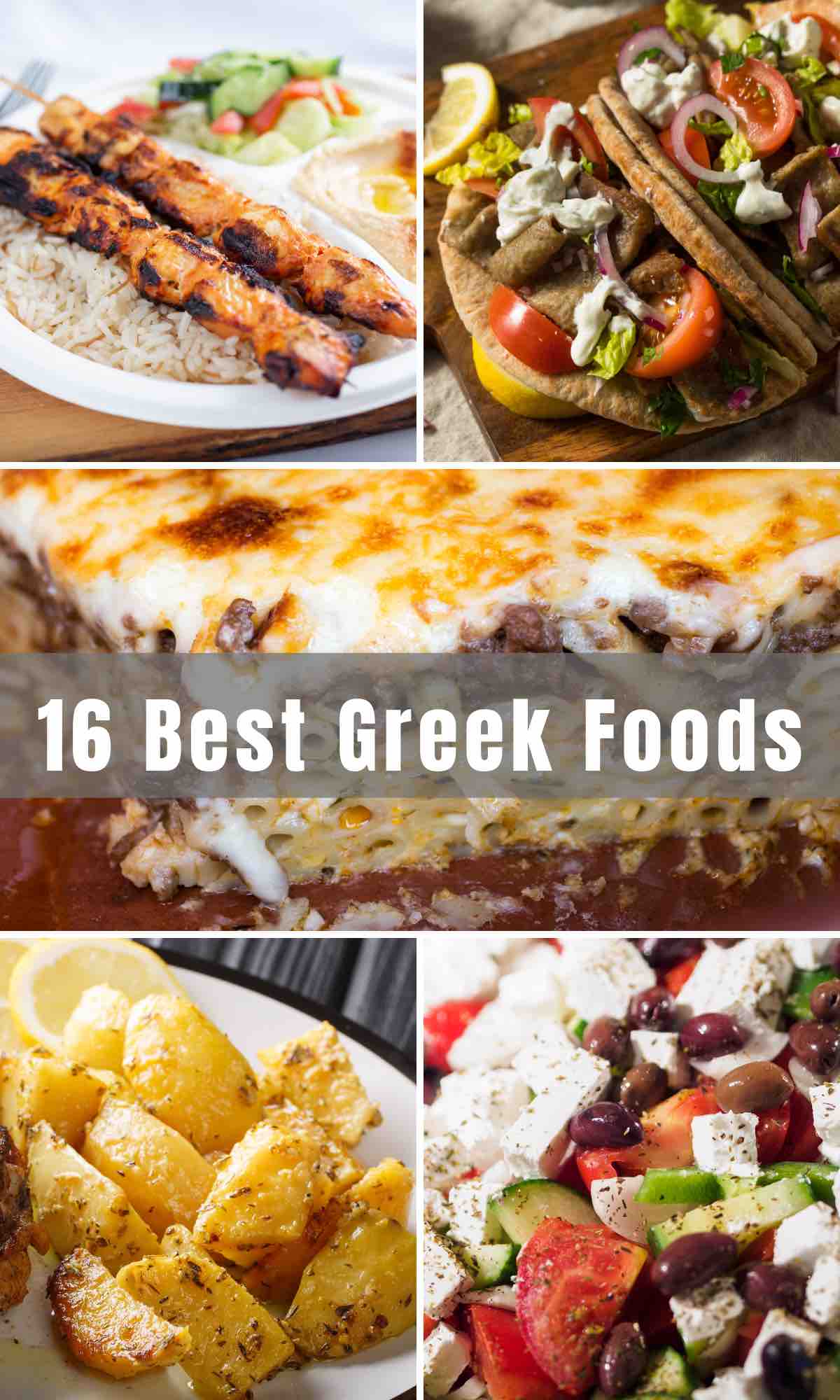 There are so many tasty but easy Greek recipes that are quick enough for a weeknight meal. One of the great things about Greek cuisine is that vegetables are always incorporated into the meal, and they're so delicious that your kids will likely eat them too…and the added cheese is sure to give them some extra incentive.

The light tastes of the Mediterranean recipes make for great summer meals…or even just an added brightness to some heartier dinners as a nice surprise on colder nights. These recipes can be made in batches easily for barbecues and potlucks, or even just a few nights' dinners…since they'll make great leftovers that your family will be happy to see again.
What are Traditional Greek Foods?
Starting with everyone's favorite: Feta cheese is a huge staple in Greek cuisine. Olives and olive oil, especially Kalamata olives, are very important, as are lemon and garlic. Greek cuisine uses lots of fresh vegetables, but also incorporates fruits and nuts into most meals.

Phyllo pastry also plays an important role in Greek cooking, as many dishes come wrapped in it from veggie pies to meat pies, to the delicious dessert, Baklava.
Is Greek Food Mediterranean?
Greek Food definitely falls under the category of Mediterranean Food. Greece is part of the Mediterranean, but while these countries all use common ingredients, they each have their own distinct cuisines. The three main ingredients among them all are olives, wheat and grapes. Which often translates to olive oil, pastas and breads, and wine, but once again, each country has its own uses for these foods too.
Popular Traditional Greek Foods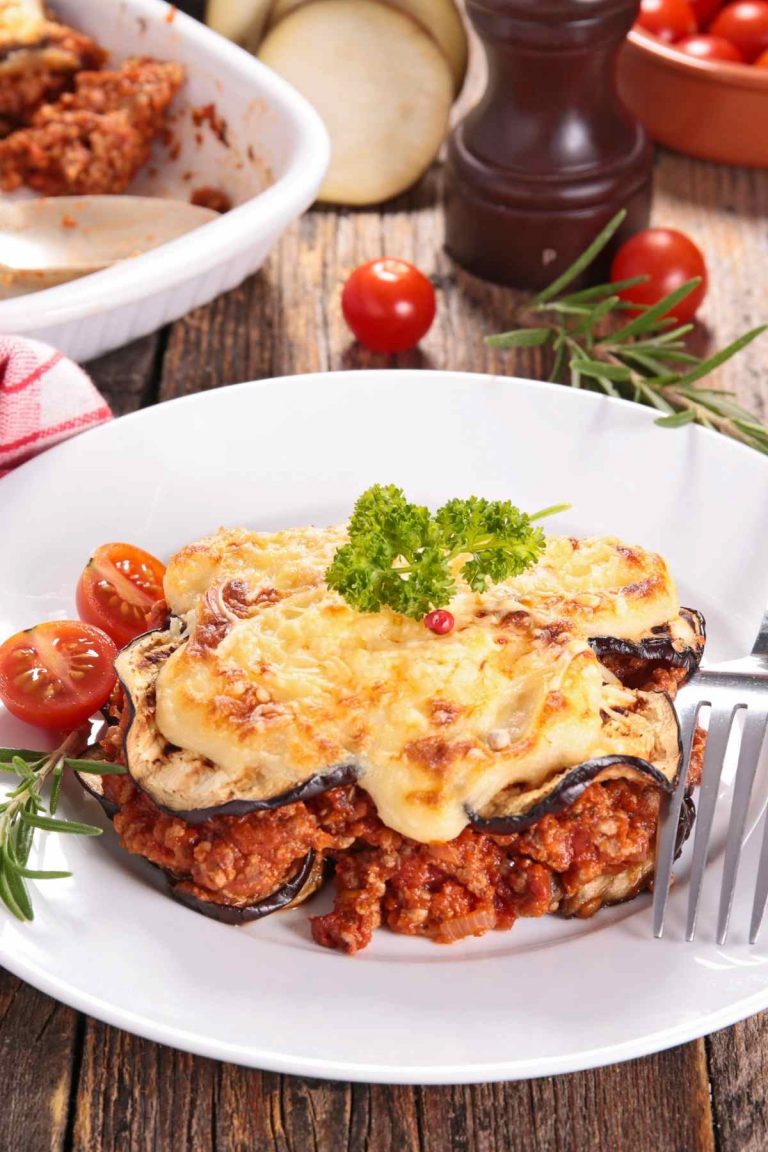 Even the pickiest of eaters will enjoy this beef and eggplant casserole. It's easy to prepare and is also a delicious lower-carb option.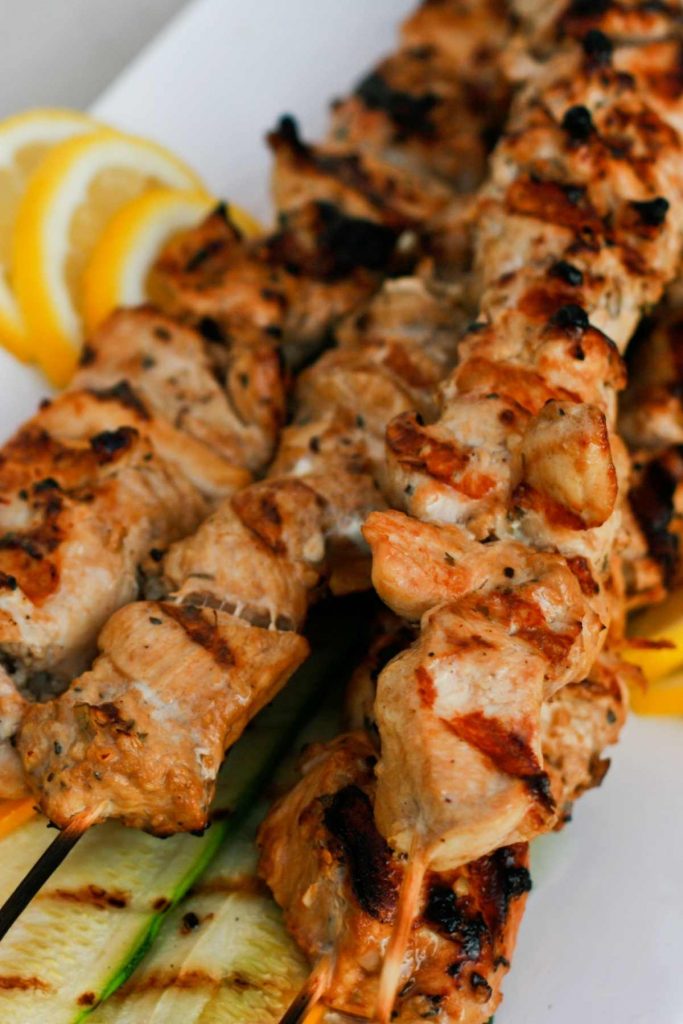 Whether you grill indoors or outside, this chicken souvlaki recipe will tell you exactly how to recreate this classic and beloved Greek street food. 
Dolmas, or stuffed grape leaves, are one of the most popular Greek foods. With a few simple ingredients, you can make it easily at home.
They are made with either grape leaves or cabbage and are usually stuffed with rice mix and then shaped into rolls.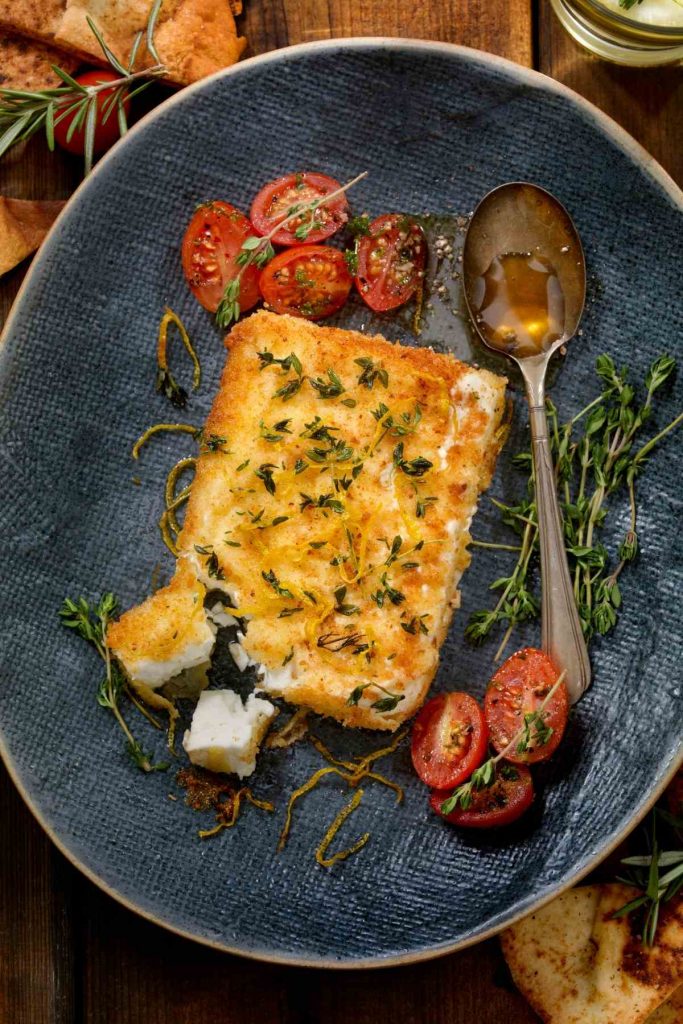 You can make your own restaurant-quality Greek fried cheese in minutes! Follow the instructions in the recipe for perfect results every time. 
Healthy Greek Food
Get a taste of Greece right in your own home with this fresh and colorful salad. This traditional dish uses cucumbers, tomatoes, peppers, and onions combined with creamy feta and black olives for a relatively simple, but incredibly delicious salad.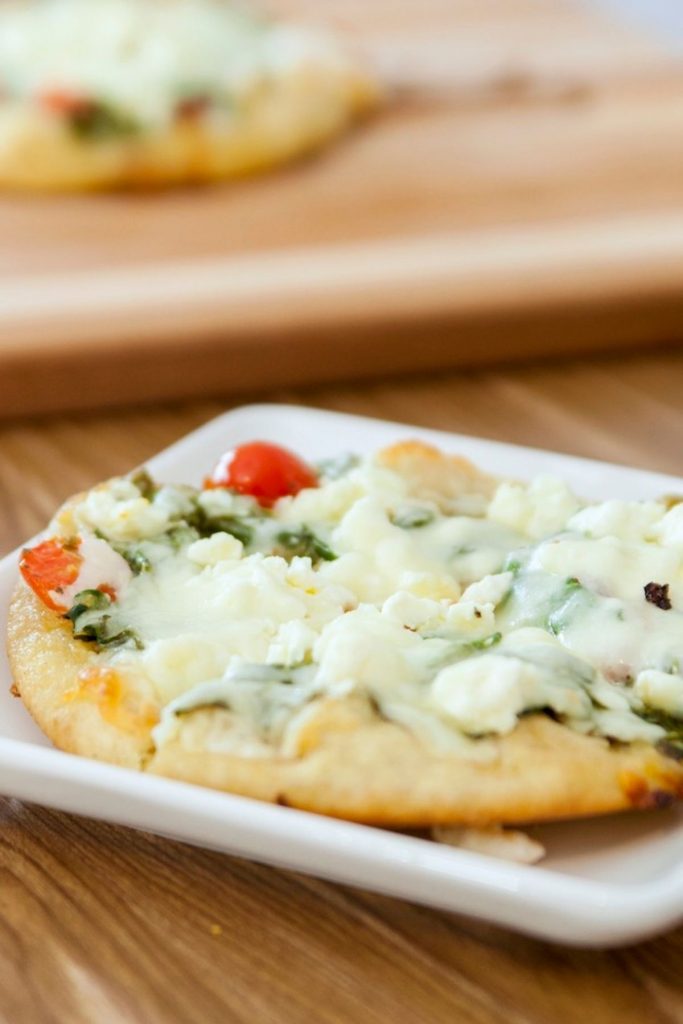 Pita bread has so many uses and this recipe turns it into pizza crust! It takes less than 20 minutes to make and is a great way to get picky eaters excited about customizing their own meals.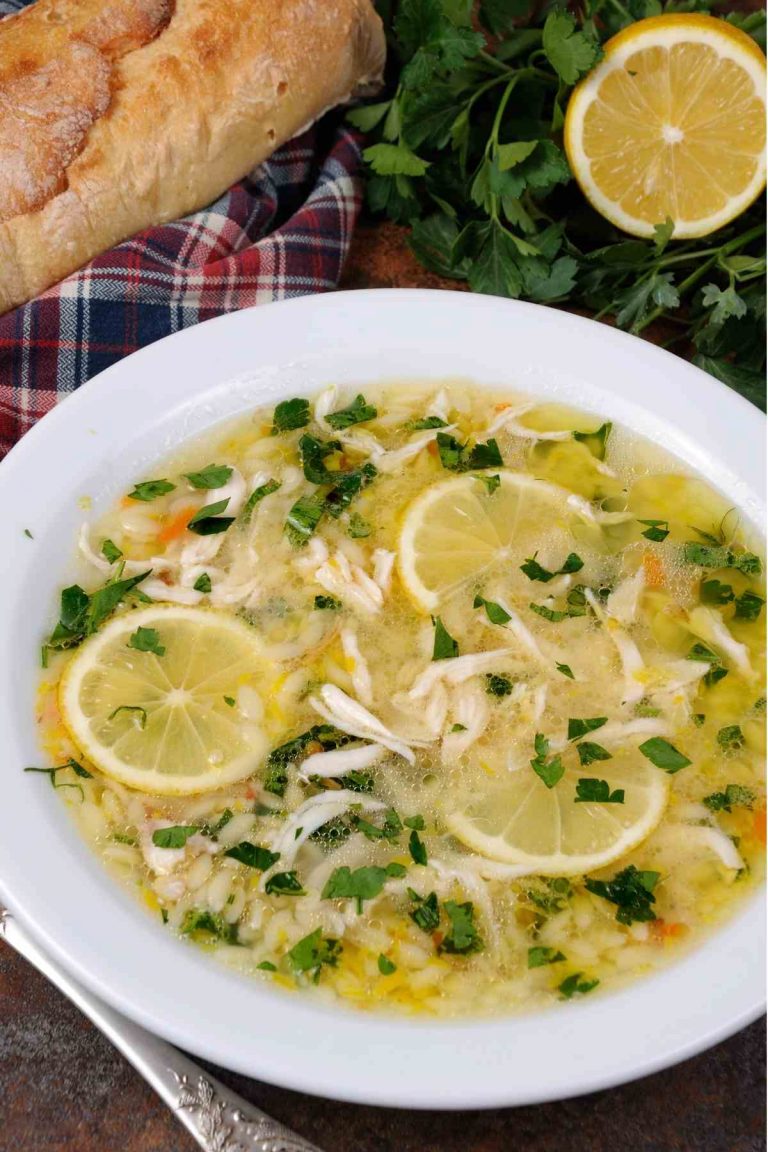 This soup is light and healthy, but still the perfect way to warm up on a cold day. It's garlicky and has tangy lemon and yummy feta cheese to amplify your classic chicken soup. It's ready in just 30 minutes, so you don't have to worry about letting it simmer for hours.
Greek Yogurt is the star ingredient- not only making the perfect fluffy pancake, but adding in some protein too! This top-rated recipe will really shake up your Sunday brunch game.
Popular Greek Lunch Recipes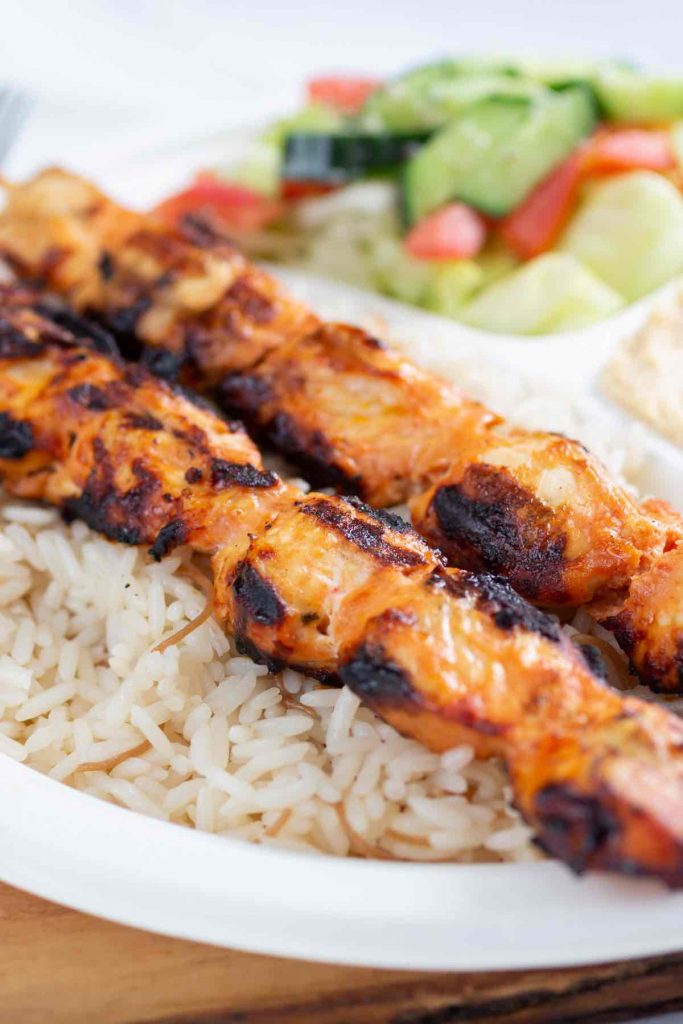 Nothing feels more like easy summer cooking than food on a stick! These healthy skewers have the delicious flavors of Greek cuisine, like olive oil, lemon, and rosemary. Make them on the BBQ, in the oven, ahead of time, or 30 minutes before your meal…this recipe is totally adaptable to what works best for you.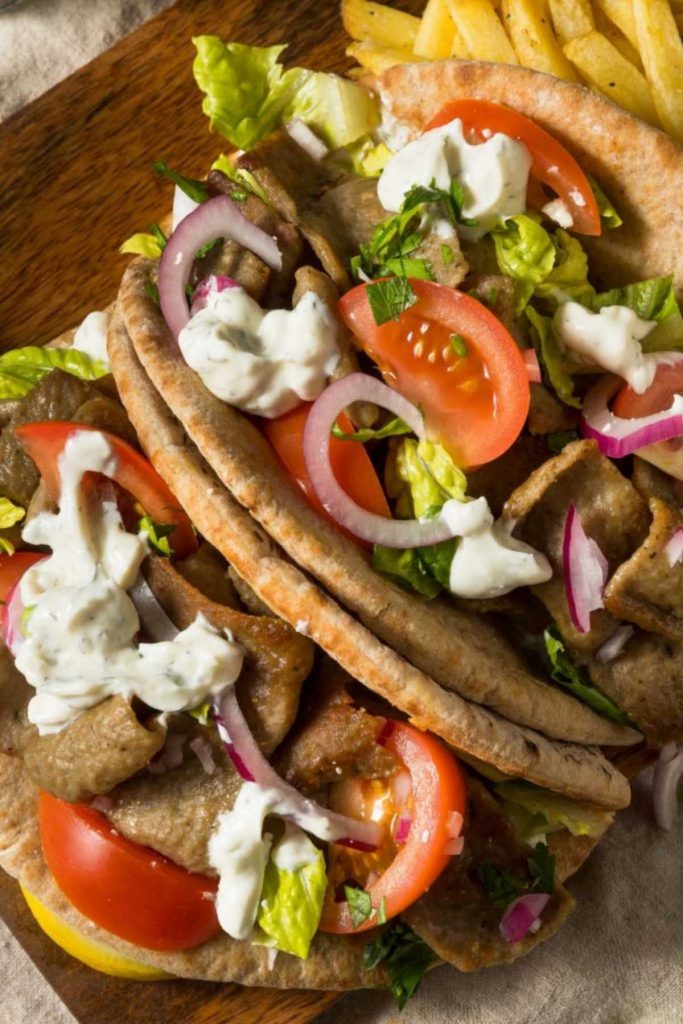 Restaurant Gyros are always super tasty, but they seem like a lot of work to make at home. This recipe breaks down the process into something super simple instructions! You'll need a little extra time, but it will be worth it when the family is full of smiles after an exciting summer lunch.
Every potluck needs a Pasta Salad, and this recipe is a great lighter option with a Greek twist. Orzo pasta makes this almost seem like a rice dish and it's packed with refreshing veggies and zesty flavoring. It makes a great side or even a simple, vegetarian lunch.
Turkey Burgers are a great lighter alternative to the classic hamburger and these ones are packed with key Greek ingredients. The patties include Kalamata olives, feta, and spinach for a super flavorful combo that works great on a bun or even just on their own, or with simple sides.
Easy Greek Snacks
This healthy recipe is so quick and simple, it's a great way to enjoy something tasty, even when you're in a hurry. It takes just four ingredients and five minutes.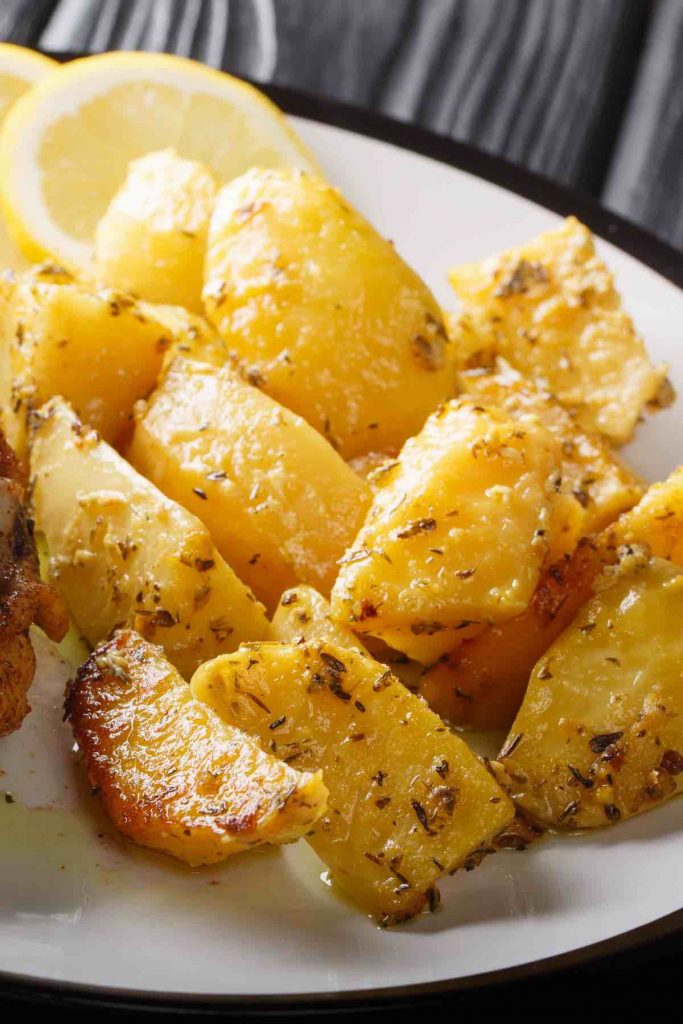 Here's a dish that's suitable for a variety of diets because it's naturally vegan and gluten-free. These Greek Lemon Potatoes have that perfect texture: crispy on the outside and soft on the inside. Plus, they have a zesty lemon flavor for a bright twist on classic potatoes!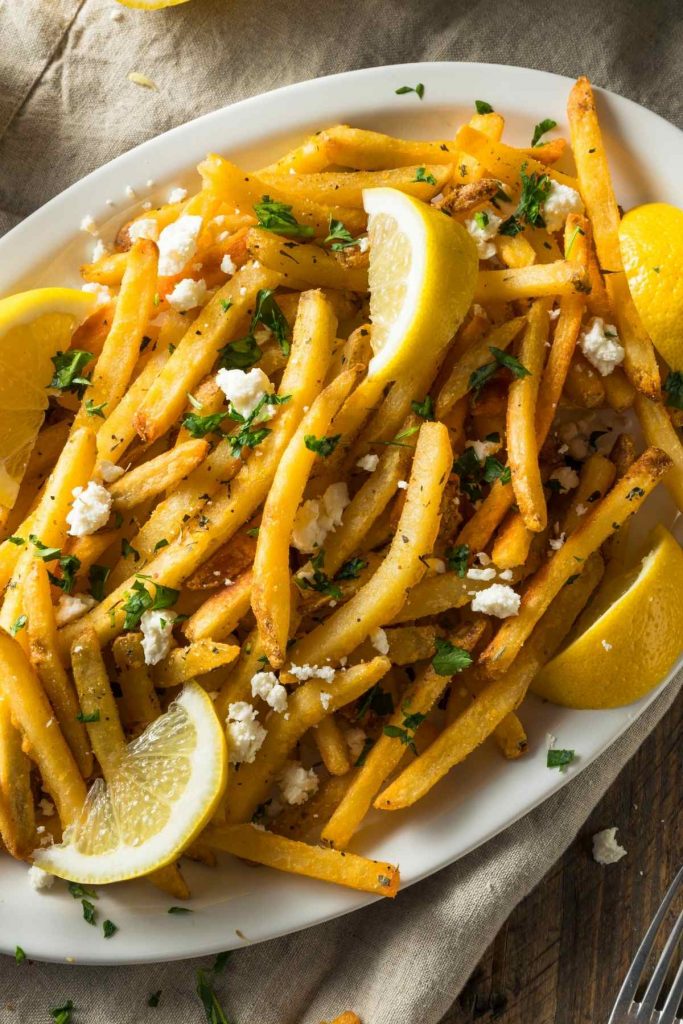 French fry fans will love this take on loaded fries. For a great snack, top your fries with feta, tomatoes, and a few other staple Greek ingredients. This recipe sneaks in all the classic flavors of your favorite Greek meals on a delicious plate of crispy French fries.
Olives are essential to Greek cuisine and while they make an excellent snack just on their own, why not roast them for an added layer of flavor? They make a great simple snack or an impressive little dish to serve your guests alongside drinks.
More Authentic Greek Recipes
Here's a great one-pan meal that's comforting, filling, and easy to make on weeknights. The sauce is the perfect balance of garlicky and lemony and you don't even have to marinate the chicken to make this dish flavorful.
Even the pickiest eaters seem to love lasagna and this Greek Lasagna is no exception. Pastitsio is baked pasta layered with meat, cheese, and béchamel sauce. It's an authentic Greek comfort recipe and if you've never tried it, it's sure to become a new family favorite.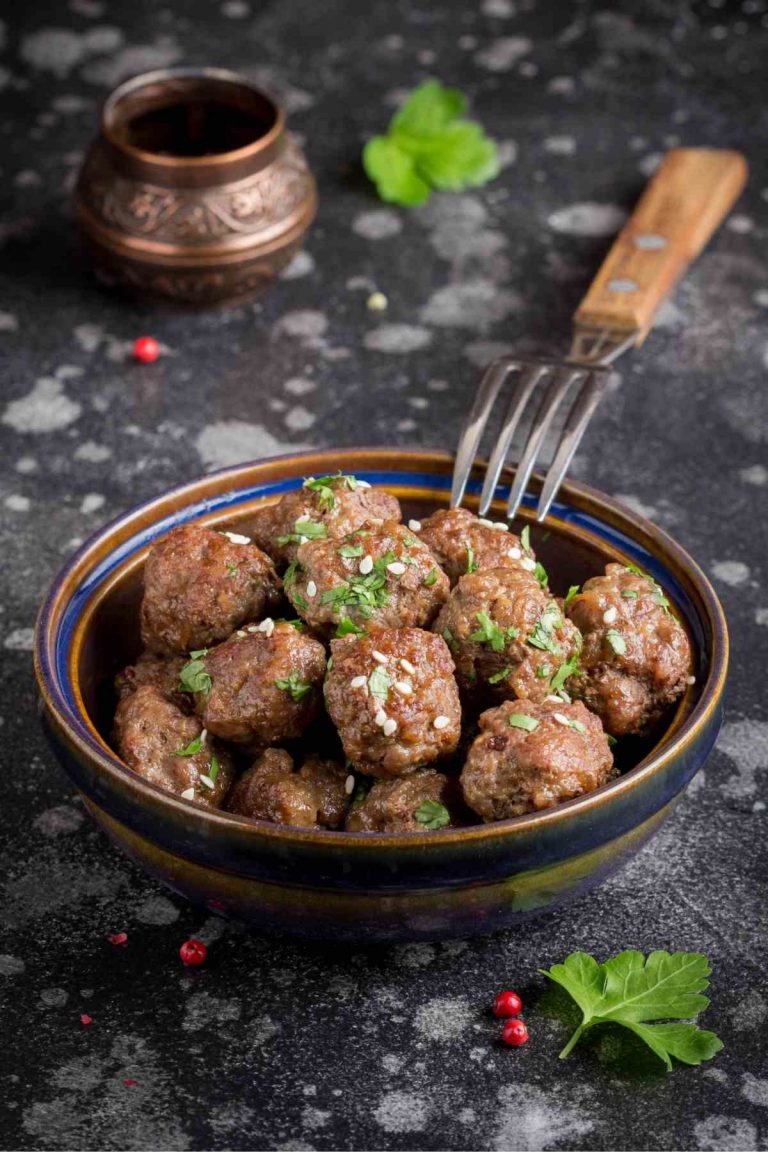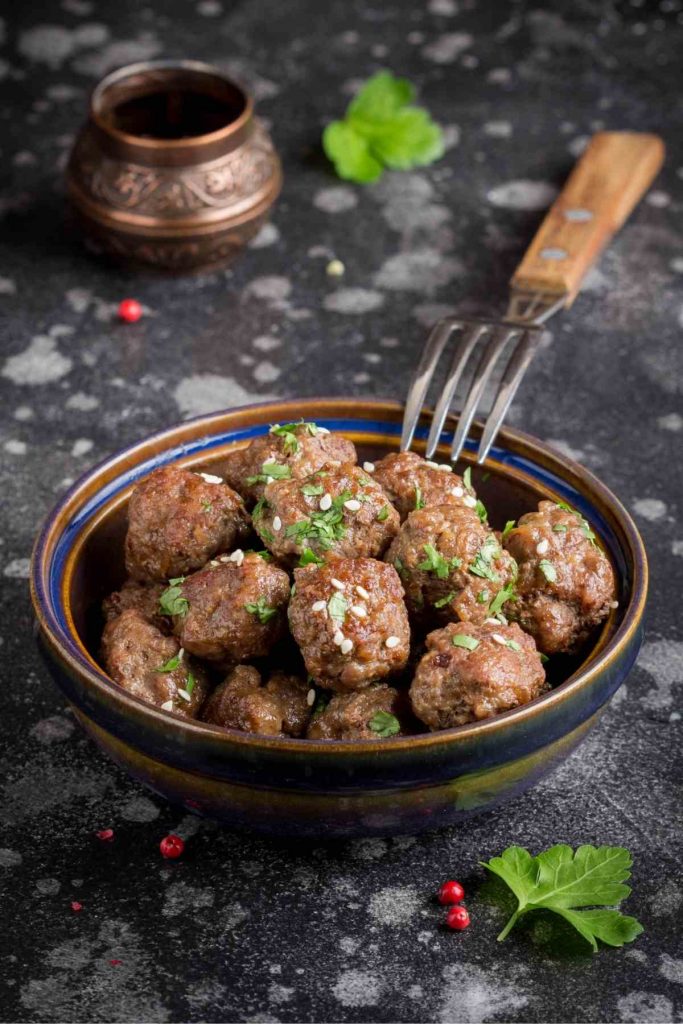 Meatballs make a great appetizer, snack, or fun addition to any meal. These meatballs are made with warm spices and are served with a tangy Tzatsiki on the side to complement them. They also work well with a few different types of ground meat, if you're looking to use up what you already have in the fridge.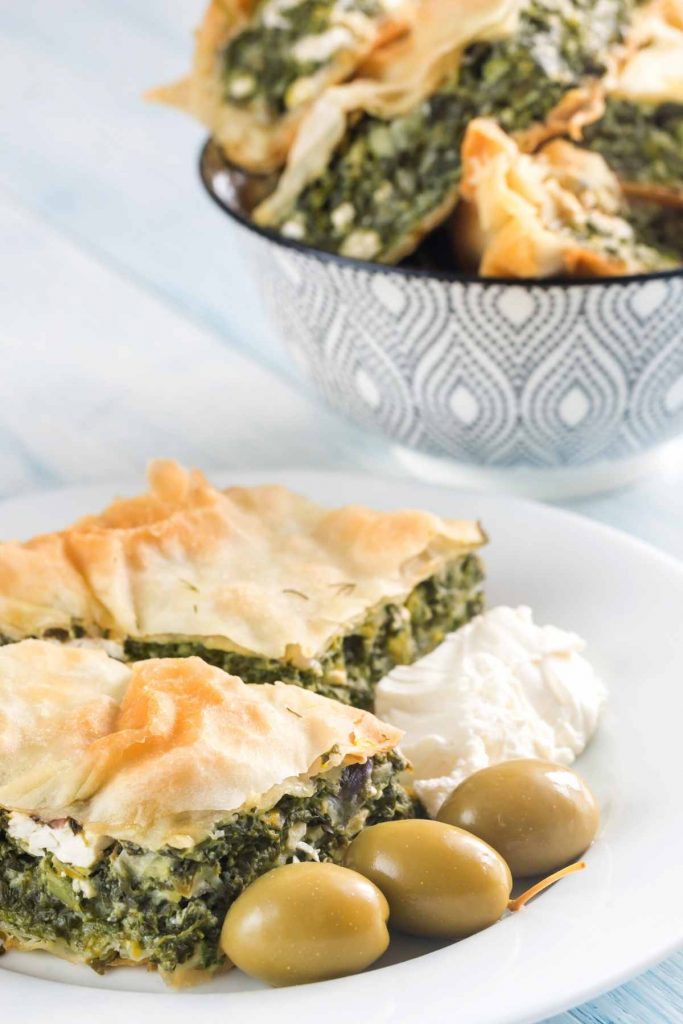 Last but certainly not least on the list, Spanakopita is an easy addition to any meal or great on-the-go food. These spinach pies wrapped in flaky phyllo dough are wonderful for vegetarians and a sneaky way to get your kids to eat some vegetables. This one is a family recipe, so you know it's guaranteed to be delicious.
More Greek Recipes You May Also Like
Best Traditional Greek Foods (Greek Salad Recipe and More)
Greek Salad is one of the most popular Greek foods that you can make at home. It's loaded with fresh veggies, olives, and feta.
Print
Pin
Rate
Ingredients
Salad
10

oz

grape tomatoes

cut into halves

1

medium cucumber

sliced

1

bell pepper

chopped

3/4

cup

olives

4

oz

crumbled feta cheese
Salad Dressing
4

tablespoon

olive oil

1

tablespoon

fresh lemon juice

1

tablespoon

red wine vinegar

1 ½

teaspoons

minced garlic

1 ½

tablespoons

minced fresh parsley

1

teaspoon

dried oregano

3/4

teaspoon

honey

salt

to taste
Instructions
In a small bowl, whisk together all of the salad dressing ingredients.

Season with salt to taste. Mix well.

Add salad ingredients to a large bowl.

Drizzle salad dressing over top. Toss to coat evenly. Serve and enjoy!
Tried this recipe?
Follow or tag us on Pinterest @izzycooking