Kids get hungry easily, so as soon as they come back from school, they'll want to have some snacks. We've got you covered with 15 of the best super easy snacks that you can make at home!
From healthy ants on a log to delicious energy balls, these delicious snacks will satisfy those picky eaters!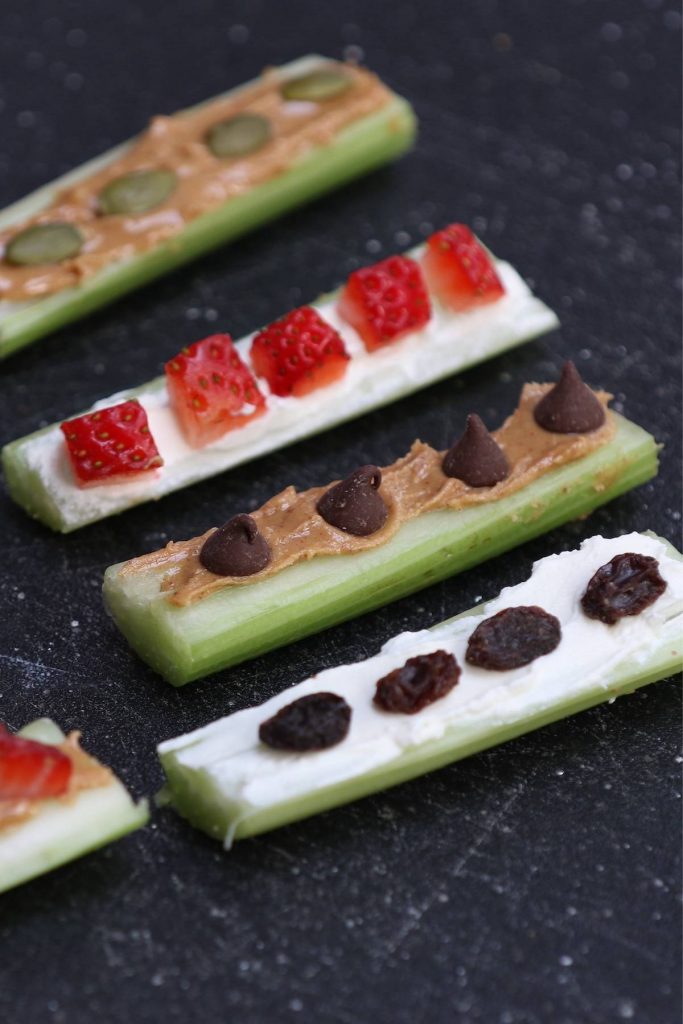 Ants on A Log are nutritious snacks that are loaded with celery, peanut butter, and raisins. They are so fun to make with kids and you can customize them easily with your favorite nuts and fruits.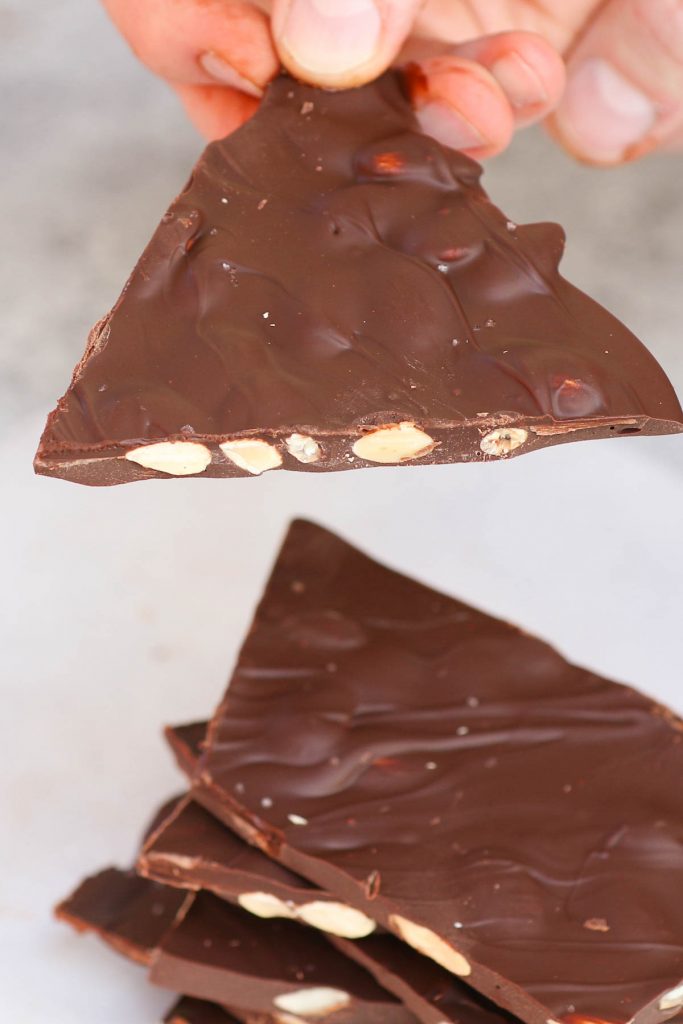 Satisfy your sweet tooth with homemade almond bark made with your choice of dark or white chocolate. Use high-quality chocolate chips or bars for the very best Chocolate Almond Bark. It's a great treat and perfect for holiday gifts!
Also called Tanghulu, these Candied Fruits are sweet, fruity, delicious, and pretty. Juicy strawberries, grapes, or tangerine wedges are coated in a hardened sugar syrup that forms a sweet crunchy shell around the fruit.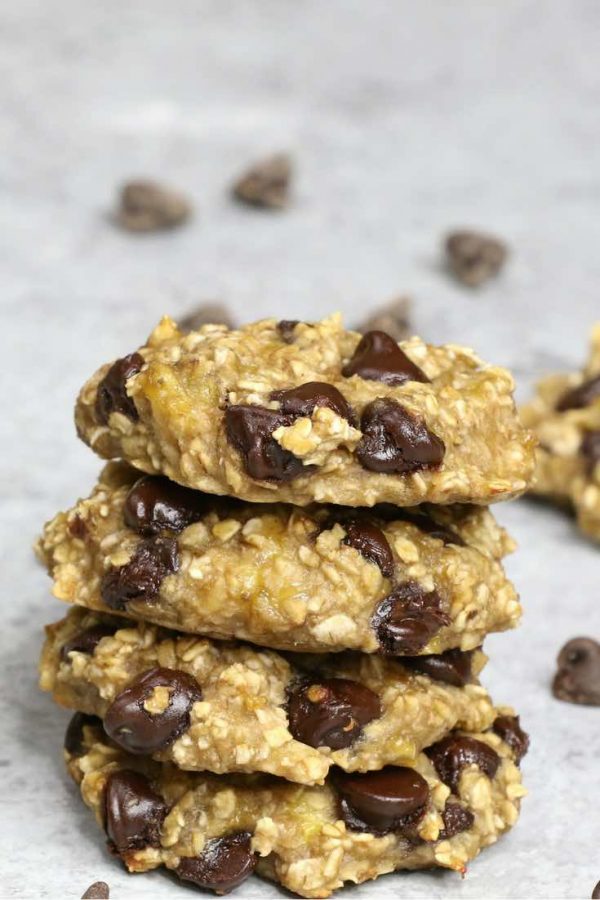 Soft and chewy Quaker Oatmeal Cookies are easy to prepare with just a few ingredients from your pantry. Raisins add sweetness and even more flavor to this mouth-watering treat that turns out perfectly every single time!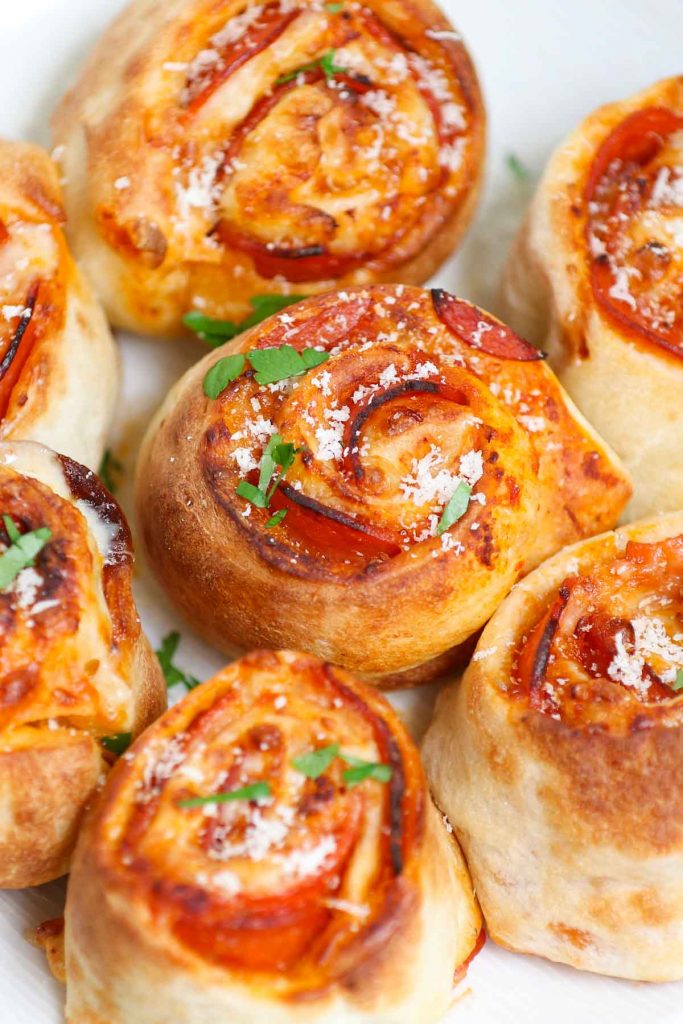 These Air Fryer Pizza Rolls have delicious pepperoni and mozzarella cheese packed in pizza pockets – an instant crowd-pleaser great for appetizer or snack. You can easily make these bite-sized mini pizzas at home from scratch in under 10 minutes. We've also included instructions on how to air fry frozen pizza puffs straight from the freezer.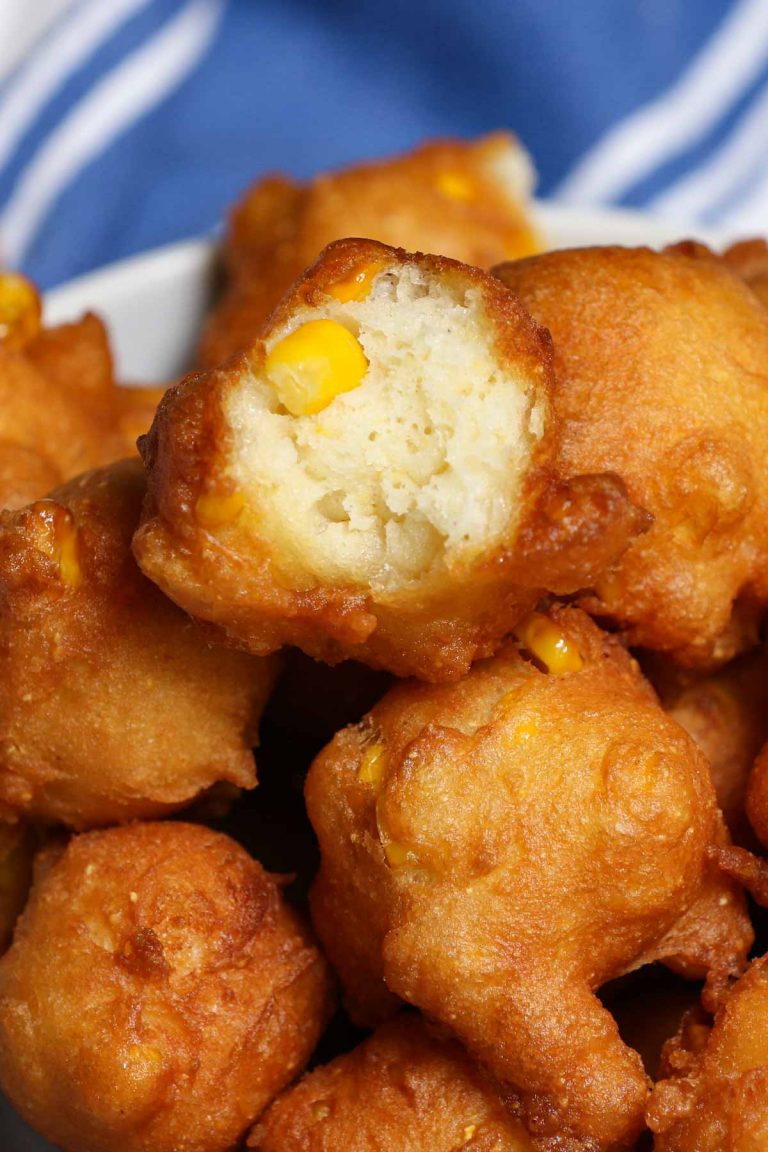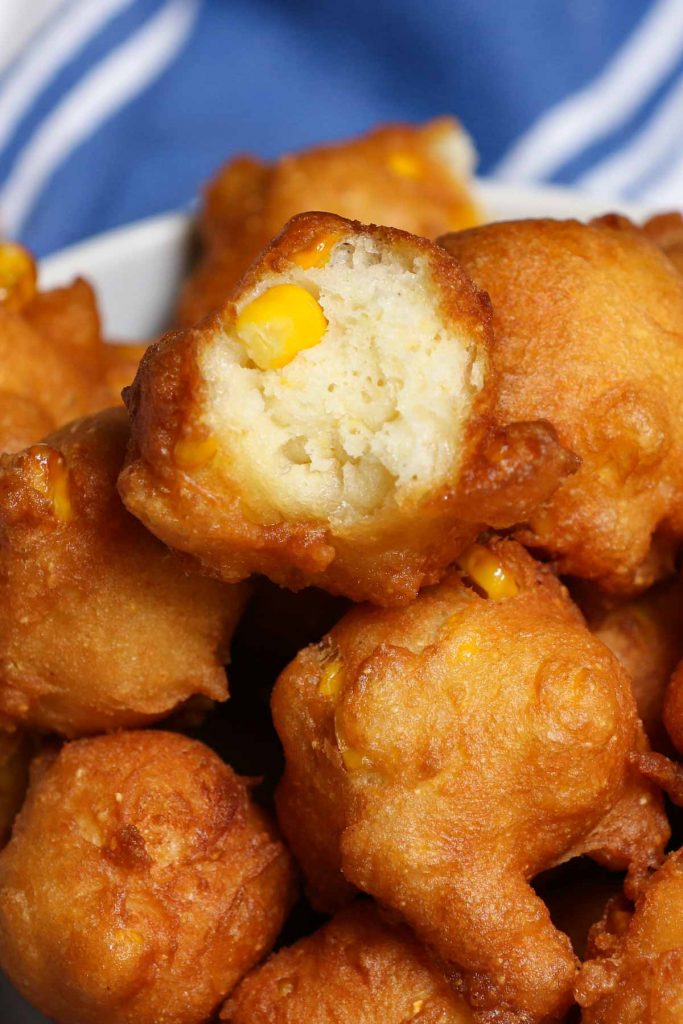 If you like corn fritters, you'll love these Homemade Crispy Corn Nuggets. Simply make a quick batter by combining fresh or canned corn with a few kitchen staples, then fry them to golden perfection. This Southern fried corn nugget recipe is perfect for an appetizer, dessert, or side dish.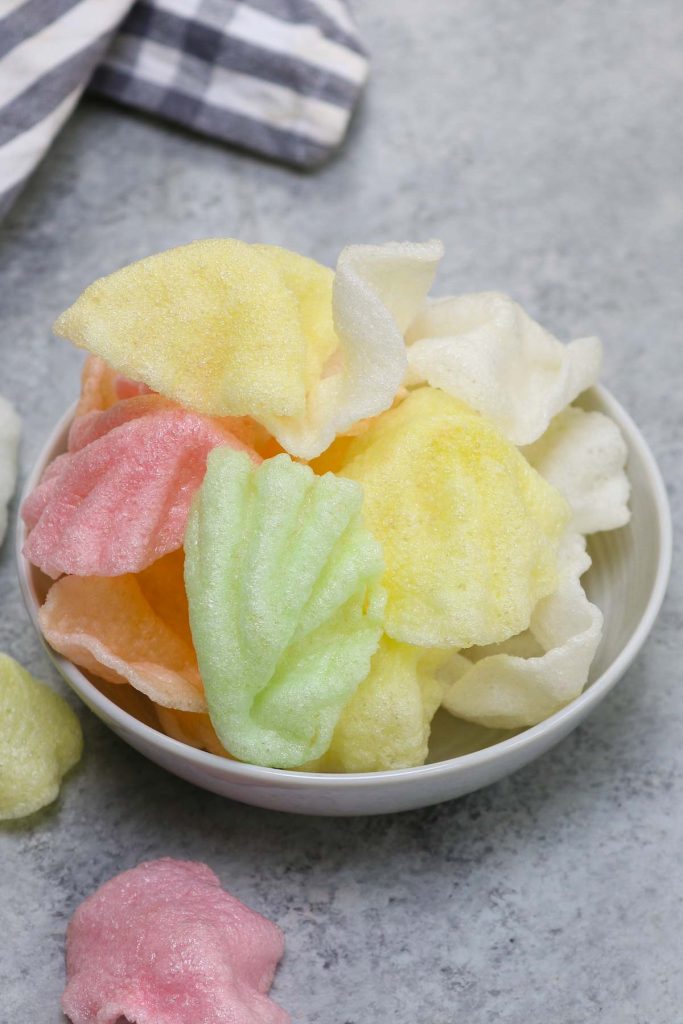 These chips are crispy, flavorful and so fun to eat! They're a beloved snack and appetizer in Asian cuisine and are often served at Chinese, Thai, Korean, and Vietnamese restaurants. If you can't get enough of these addictive snacks, now you can prepare them at home to enjoy any time you like.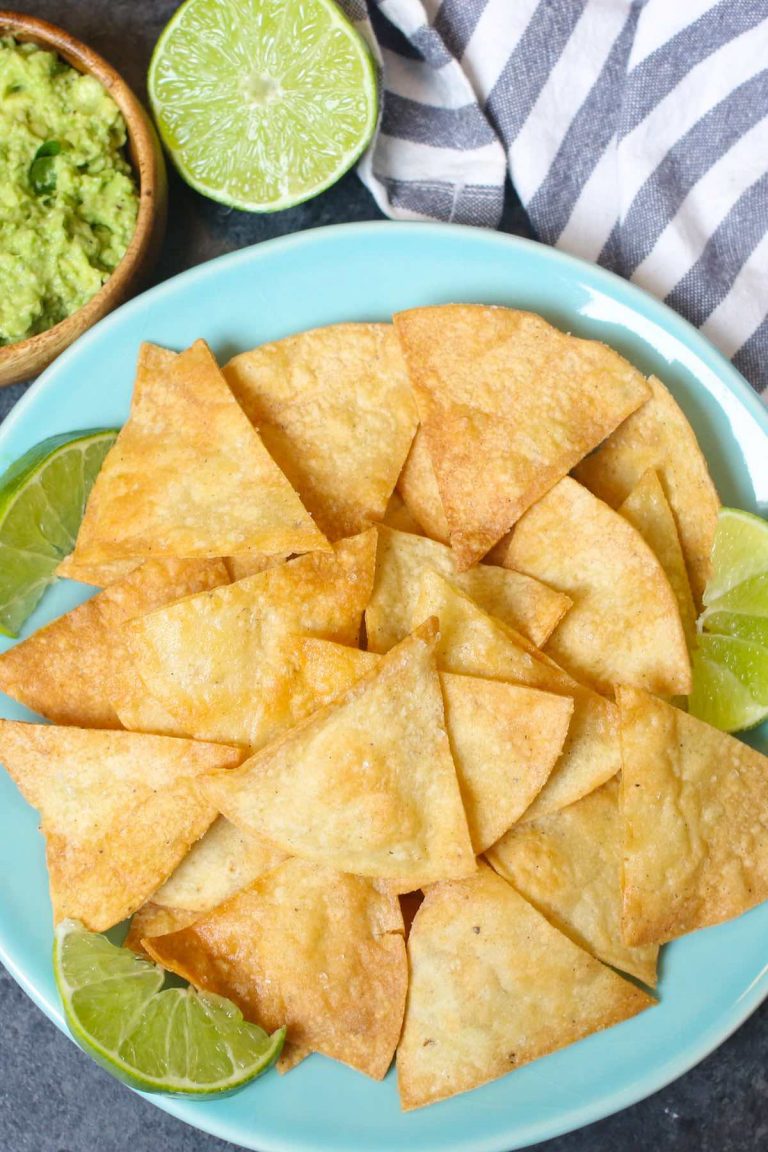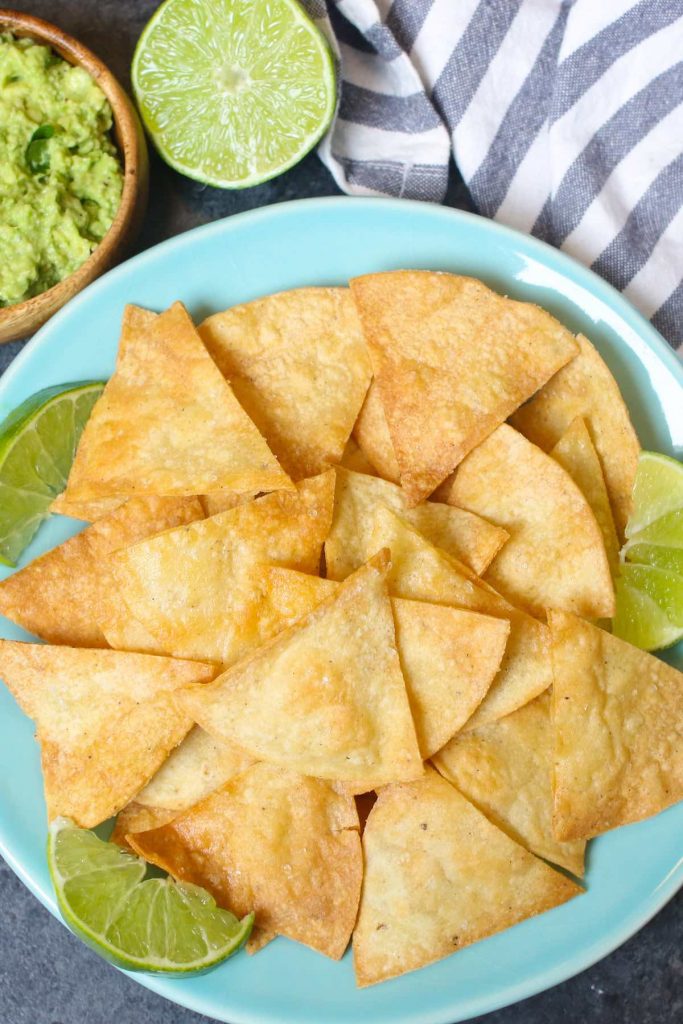 The best ever super crispy and crunchy Air Fryer Tortilla Chips without oil! This healthy Mexican recipe is made with only 3 ingredients and a few minutes! No deep-frying!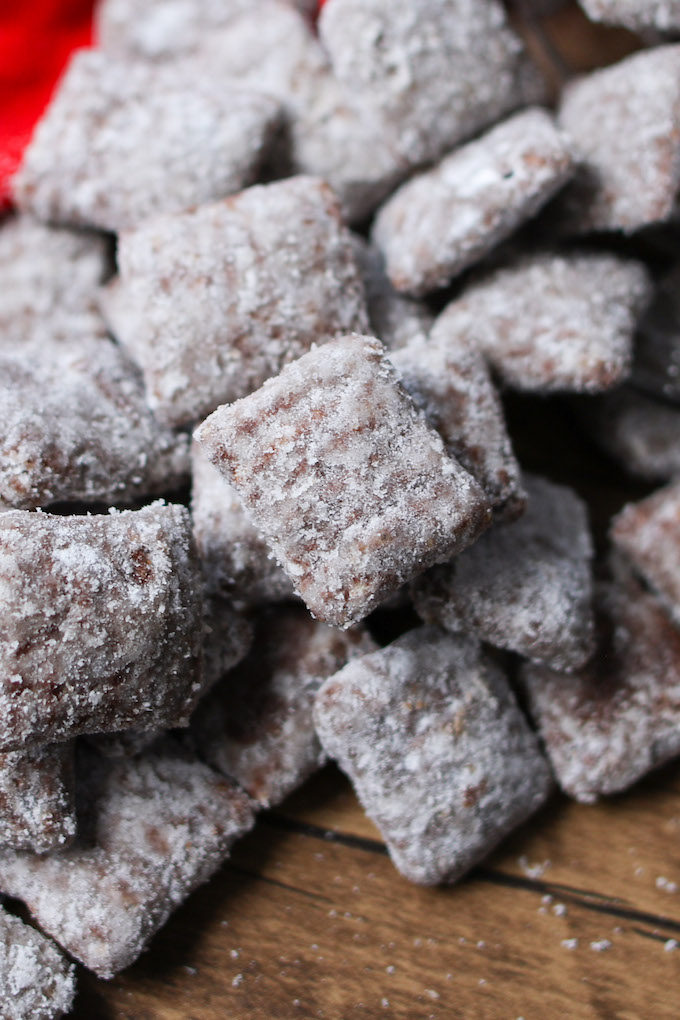 How to Make Puppy Chow – Puppy Chow is a simple and easy snack full of crunchy Chex cereal and packed with extra chocolate and peanut butter flavor! Also known as muddy buddies, this 4-ingredient homemade puppy chow recipe will make your childhood dreams come true!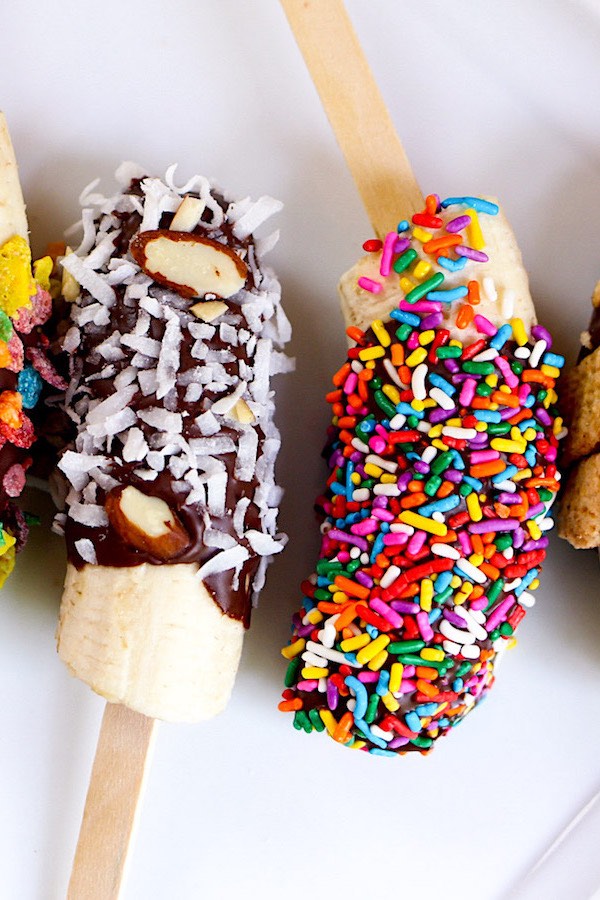 Chocolate Covered Bananas are the easiest snacks ever! Crispy and chocolatey on the inside, creamy and sweet on the inside with just a few ingredients: banana, chocolate and coconut oil; plus toppings such as crushed M&Ms, fruity pebbles cereal and colored sprinkles. These Chocolate Bananas are beautiful and irresistibly delicious!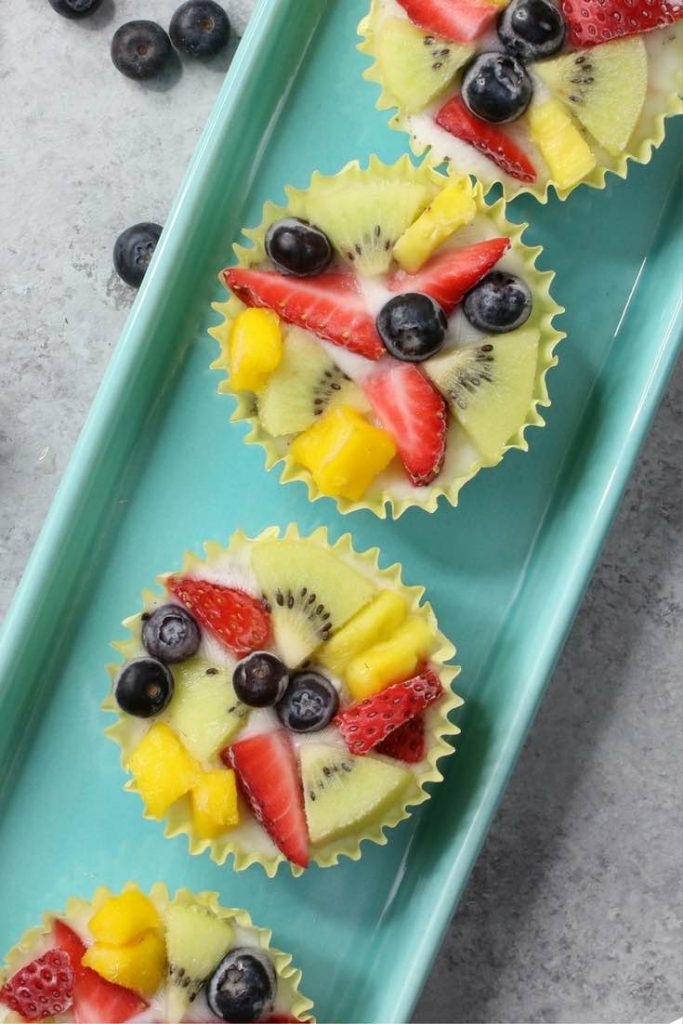 Oreo Frozen Yogurt Bites are delicious bite-size treats combining cookies and cream with yogurt and fruits in an easy no-churn recipe. Perfect for summer entertaining.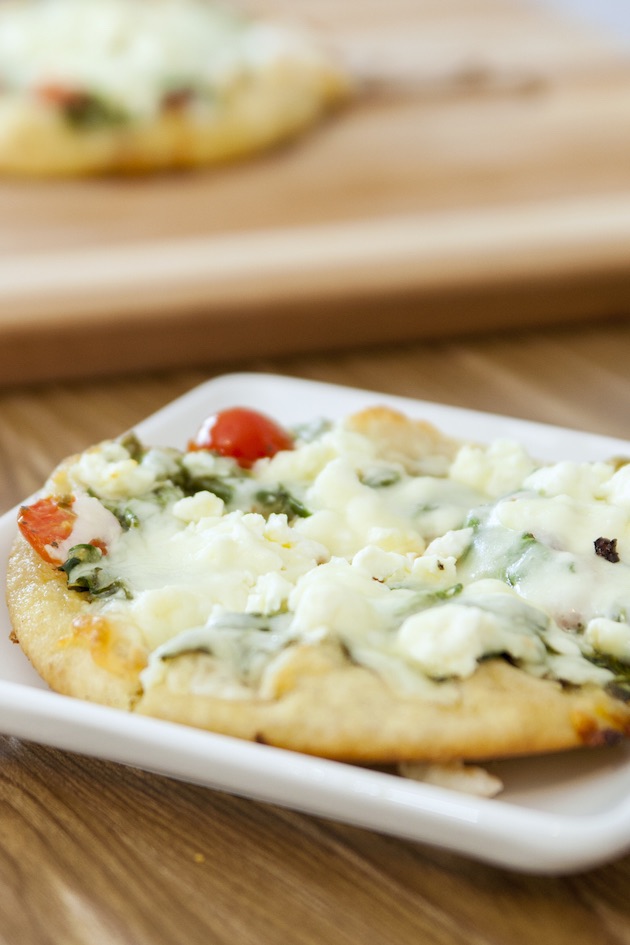 Pita pizza is a fabulous light lunch or appetizer made with pita bread, cheese and your favorite toppings. This pita bread pizza recipe is easy to make with simple ingredients in less than 20 minutes. So skip ordering pizza and make your own instead!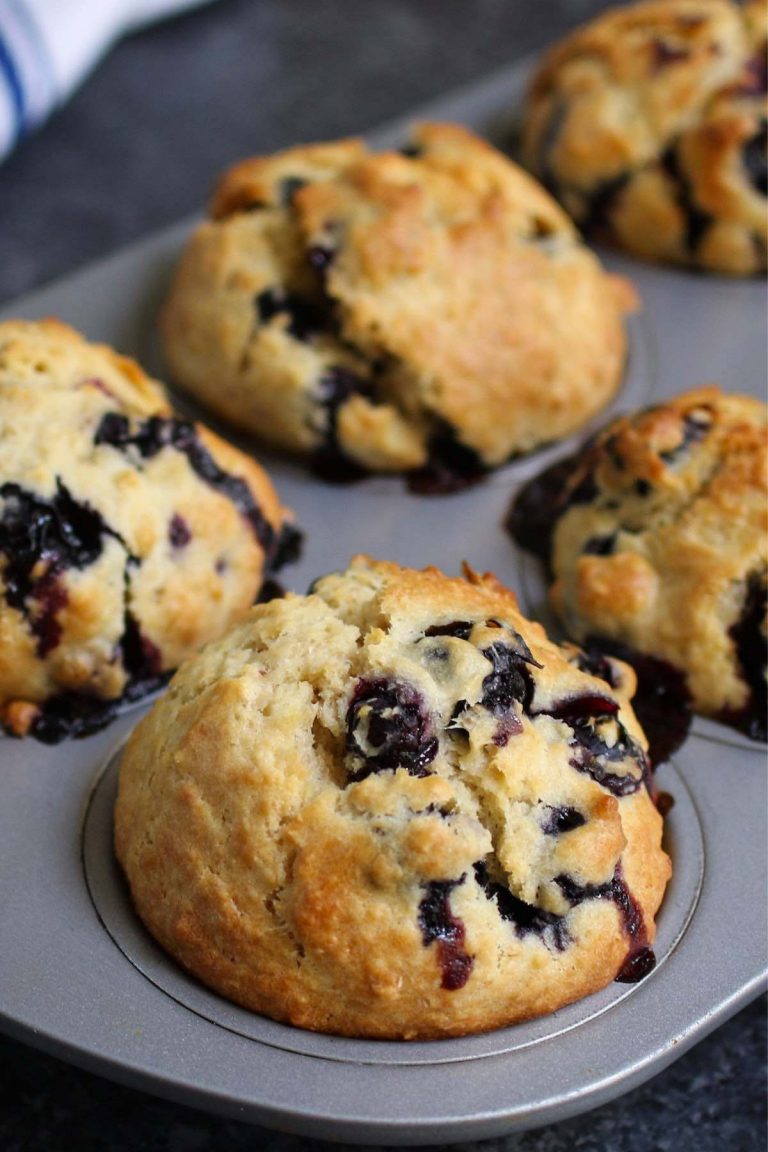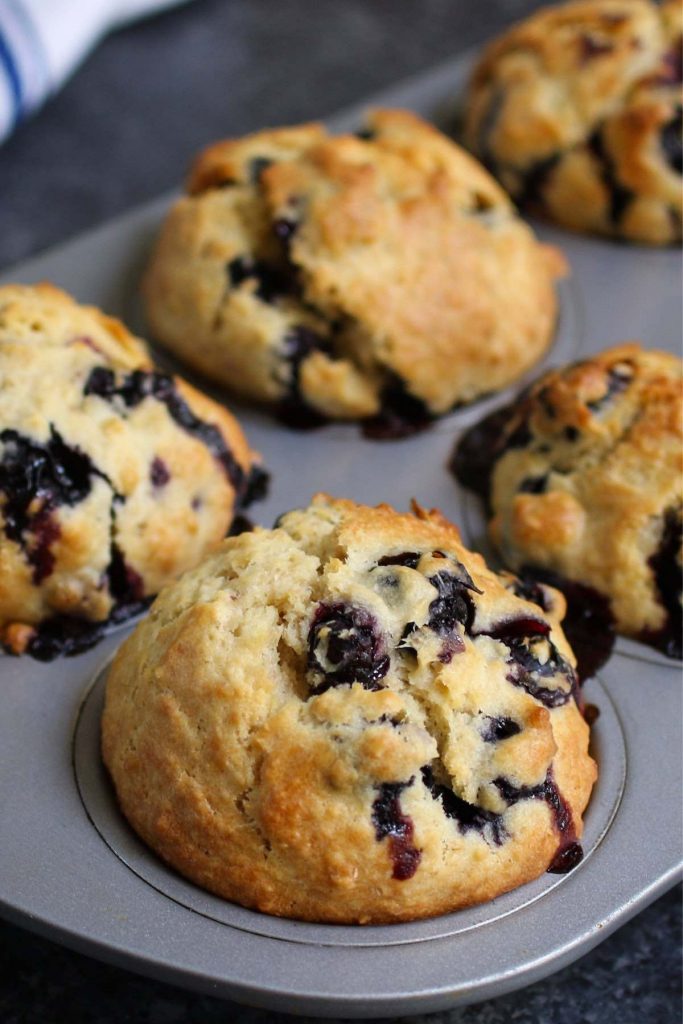 These Healthy Blueberry Muffins are moist and fluffy without any compromise on flavor! This blueberry muffin recipe is low in sugar and saturated fat by using whole wheat flour, oatmeal and buttermilk.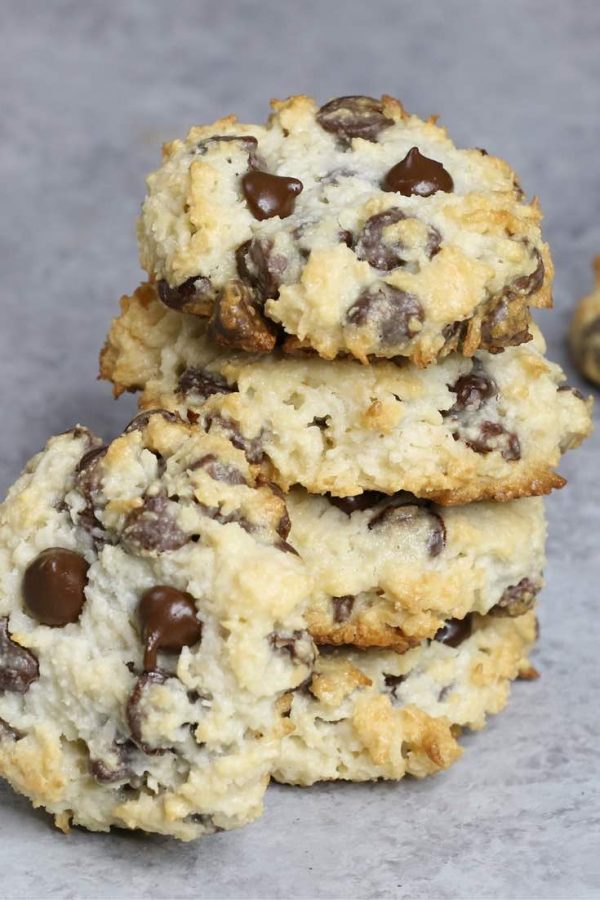 Almond Joy Cookies are a delicious 4-ingredient recipe that's ready in just 15 minutes. Perfect for school snacks, take-along treats and gluten-free diets. It doesn't get any quicker or easier than this! Just mix, bake and enjoy.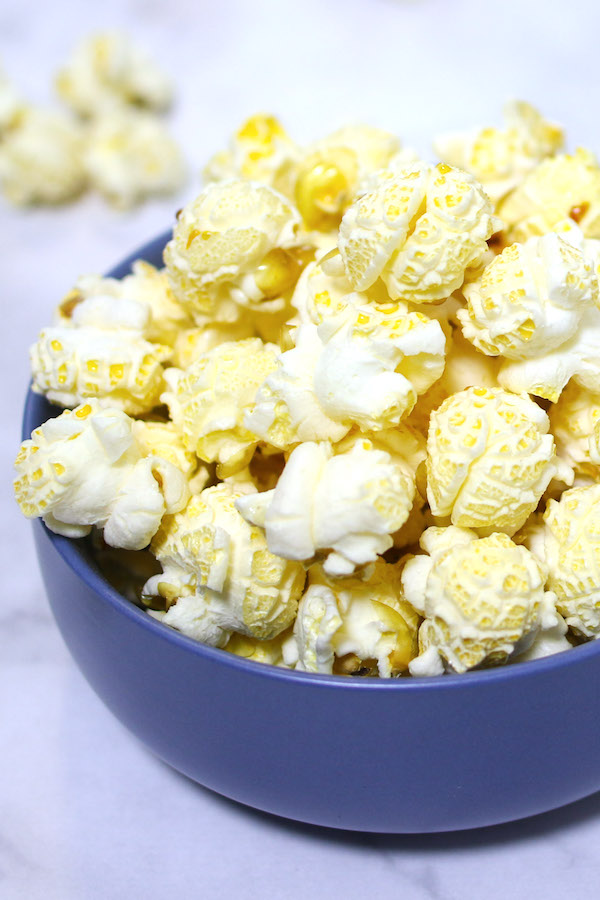 Kettle corn is an irresistible sweet-and-salty snack that's light and airy! It's the perfect finger food for snacking as well as movie night, game day and any other party. This homemade kettle corn recipe is so easy that you'll want to make it again and again!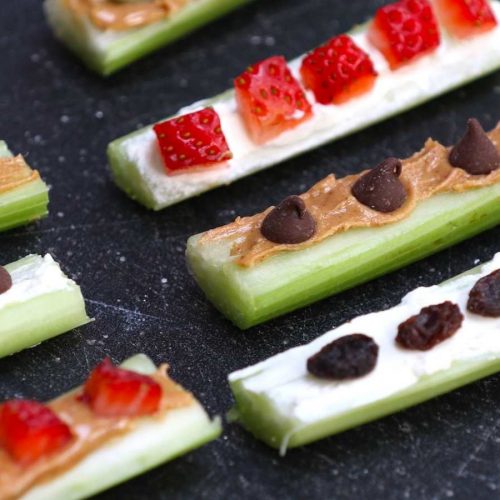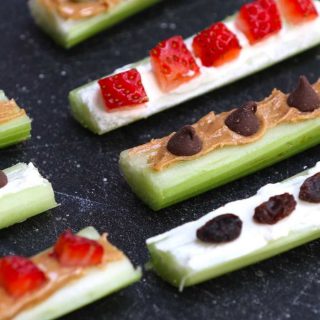 Super Easy After School Snacks
Ants on A Log are nutritious snacks that are loaded with celery, peanut butter, and raisins. They are so fun to make with kids and you can customize them easily with your favorite nuts and fruits.
Print
Pin
Rate
Ingredients
4

celery sticks

or other logs, see note

½

cup

creamy peanut butter

or other fillings, see note

½

cup

raisins

or other toppings, see note
Instructions
Wash the celery sticks and pat dry with paper towels. Place on a work surface.

Using a paring knife, cut the celery sticks horizontally if they're too wide.

Cut them into segments about 4-5 inches long, discarding any leaves.

Using a small spatula, spread the peanut butter or other filling to fill the celery with slight mounding if desired. Repeat for remaining segments.

Press the raisins or other toppings into the filling one by one to form a line. Repeat for remaining segments.
Notes
Logs: Instead of celery, you can use carrots, bananas or apples cut lengthwise.
Fillings: Instead of peanut butter, you can use another nut butter, cream cheese, ricotta, Greek yogurt, hummus, or your favorite dip/spread.
Ants: Instead of raisins, you can use cut apricots, figs, currants, pumpkin seeds, sunflower seeds, pine nuts, blueberries, corn or peas.
Make Ahead: You can make these ahead of time the same day, up to 8 hours in advance. Store them covered with plastic wrap or in an airtight container in the refrigerator.
Tried this recipe?
Follow or tag us on Pinterest @izzycooking