Looking for a quick and delicious dip for a potluck, party, or holiday gathering? We've rounded up 36 of the Best Dip Recipes to win over any crowd! From Buffalo chicken dip to crab dip and spinach dip, you are sure to find something for every occasion!
You never want to show up for a party empty-handed! Making a dip is one of the best ways to whip up something quick.
Step outside the box and try some new dip recipes. Below you will find recipes from savory dips like seafood dips and chip dips to dessert dips! They're so delicious you'll need to resist the temptation to try them before serving!
Popular Dip Recipes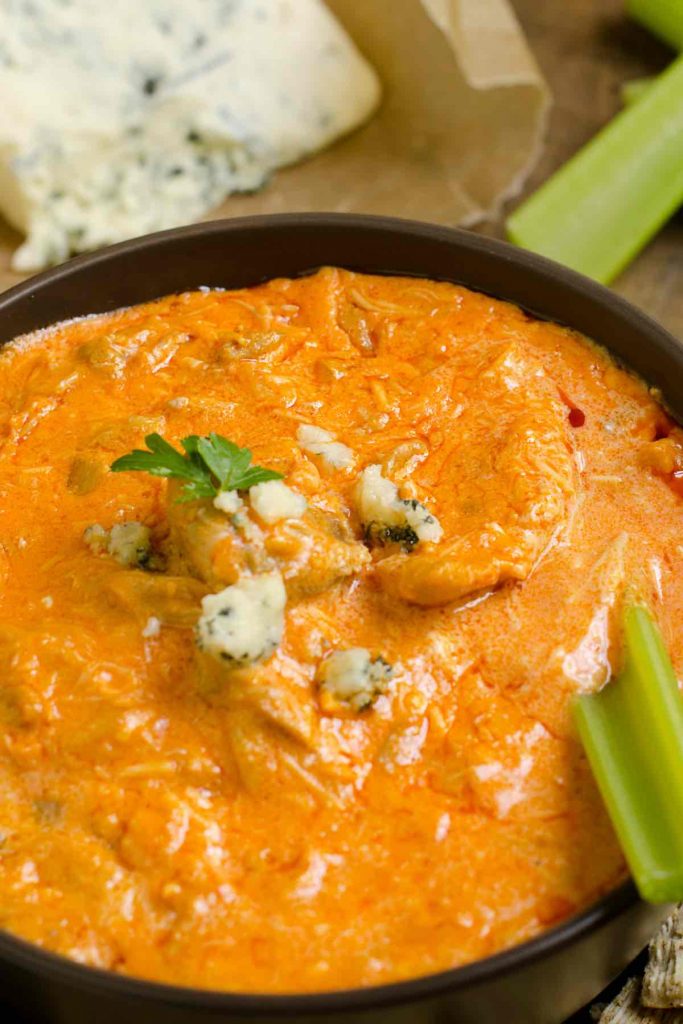 One of the most requested dips at any party is Buffalo chicken dip. There's chicken, buffalo sauce, ranch, and ooey gooey cheese in every bite! Just grab some tortillas or crackers and serve right out of the crockpot!  
Enjoy your favorite meal as an appetizer! This recipe is full of cheesy goodness and pepperoni in every bite! Ready in just 30 minutes; your kids will love to help with this one!
Not just 1 or 2 but 7 delicious layers! It's the perfect app for Game Day get-togethers, potlucks, holidays and more. Layers of salsa, guac, sour cream and so much more! It's a crowd-pleaser, so be sure you get some before it's all gone!
An easy crab dip recipe that will impress! Whether you hate or love seafood, you'll love this one! This recipe uses real crab meat and can be served hot or cold!
Grab the pumpernickel bread and get some of this one before it's too late! This delicious dip is filled with different cheeses, spinach and sour cream.
This onion dip is loaded with onions, cheese and wine! Don't worry, though, because it's still a kid-friendly recipe! Plus, it takes just 10 minutes to make!
Shrimp lovers unite! This thick and creamy seafood recipe has a fresh taste with every bite! It's one of the easiest dips you can make!
You only need 4 ingredients to make this amazing chili cheese dip: chili, cheese, cream cheese and salsa. It's perfect for any gathering and easy to prepare on the stove or slow cooker!
A magazine-worthy dip made for spreading on crackers and bagels. It's elegant, smooth and bursting with flavor. It almost looks too good to eat!
The name says it all: this recipe is the best-ever clam dip featuring cream cheese, clams, green onions, and more. This one definitely takes clams to a whole new level!
Dips for Chips
Potato chip lovers rejoice! This one's for you. With just 3 ingredients, you'll be able to whip up a big batch to share! 
This recipe provides authentic Wingstop flavors right in the comfort of your home. This ranch dip is super-flavorful and perfect for veggies, wings and chips!
Your new taco Tuesday go-to is this taco dip made with all the familiar ingredients you love. Grab some tortilla chips and some friends to share with!
Smooth and creamy, this recipe is a must-try! It features minced onions, garlic, jalapeño and other mouthwatering flavors!
Take your love for fresh-baked pretzels even further with this easy pretzel dip. It comes together in just 10 minutes and pairs perfectly with both soft and crunchy pretzels! 
This layered nacho dip is versatile and easy to make in just 20 minutes. Great for super bowl and other get togethers. It's hard not to eat this one by the spoonful!
It's easy to see why this one is called million dollar dip. Featuring mayonnaise, green onions, bacon bits and cheddar cheese, it's totally addicting. You can even lighten it up by swapping out the mayo for yogurt.
There's a little spice and everything nice in this jalapeño popper dip. Keep the seeds in for an extra kick, or remove them for a milder taste. Serve it warm or hot, and enjoy!
Party Dips for Finger Foods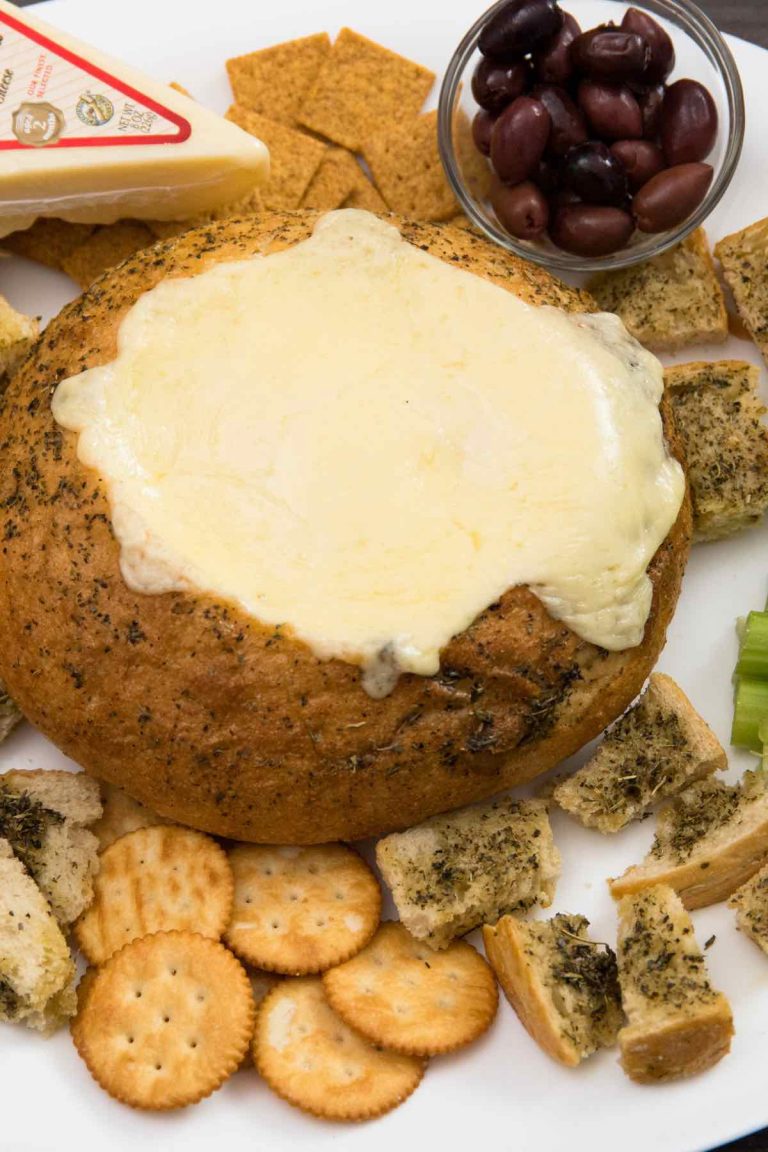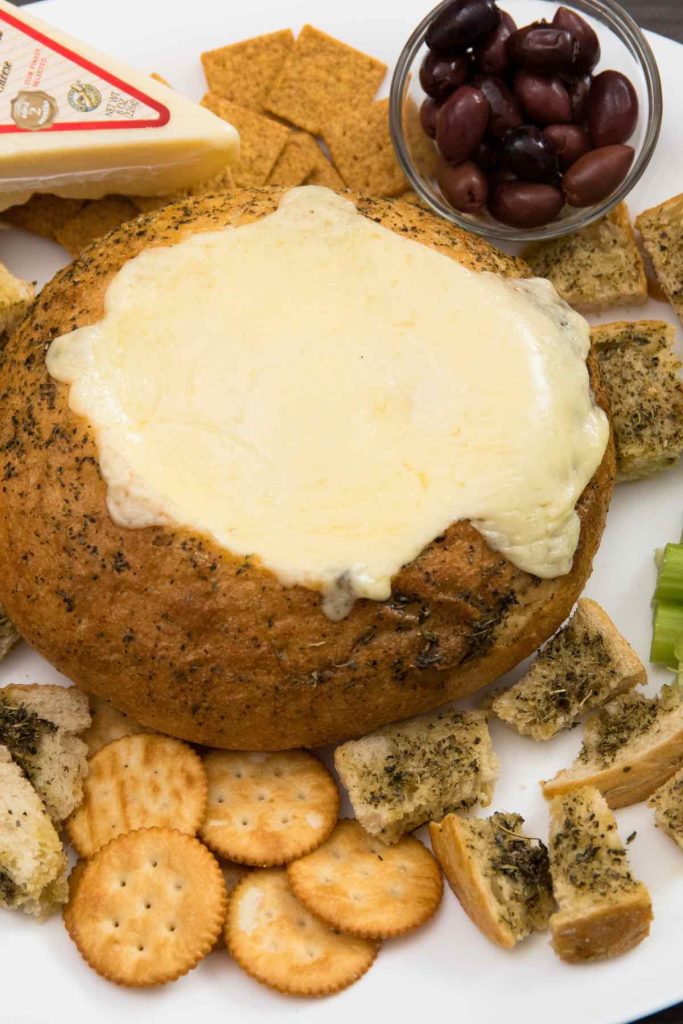 Serving a crowd? This Bread Bowl Cheese Dip can easily be shared amongst 12 people and features melty cheese in a bread loaf. Watch your guests compete for the best cheese pull!
This ooey gooey dip is mostly made with pantry ingredients including real beer! Serve it with crusty bread for an irresistible appetizer. Plus, you can microwave it if you happen to have some leftovers.
This warm dip is loaded with cheese, chicken, bacon and ranch. Completely addicting – it's the first thing to go at a party!
Here is a warm dip to serve with tortilla chips, and you only need 3 ingredients to make it: sausages, Rotel and cream cheese. Ready in just 10 minutes!
This dip is ranch dressing stepped up a notch with lots of garlicky flavor! Perfect for dipping veggies and so much more.
This spicy corn dip recipe is packed with fresh flavors. It's an easy dump-and-go recipe, where you simply stire the ingredients together in a bowl, chill and serve!
Anyone who loves reuben sandwiches will go crazy for this reuben dip! This recipe uses cheese, corned beef, sauerkraut and Thousand Island dressing to deliver and unforgettable flavor sensation! 
Healthy Dip Ideas
This rich and creamy spinach dip beats other recipes by being keto, gluten-free and oh-so tasty! You may just be surprised with what is used in place of the mayo here.
Creamy, tangy, incredibly delicious, and only takes 2 minutes to make! Sign me up! All it takes is some avocados, lime, garlic, salt and Greek yogurt.
One of my favorite dip recipes, this healthy bean dip is loaded with protein, fiber, and carbs. It makes a great vegan option that can be served warm or cold!
Grab those fresh veggies and dive into this homemade sour cream and dill dip! Creamy and refreshing, it's a total crowdpleaser. You can lighten this up with Greek yogurt too!
Get ready for Cinco de Mayo with this healthy dip featuring avocados, garlic and lime. You can't go wrong with fresh and healthy ingredients in every bite!
Dessert Dip Recipe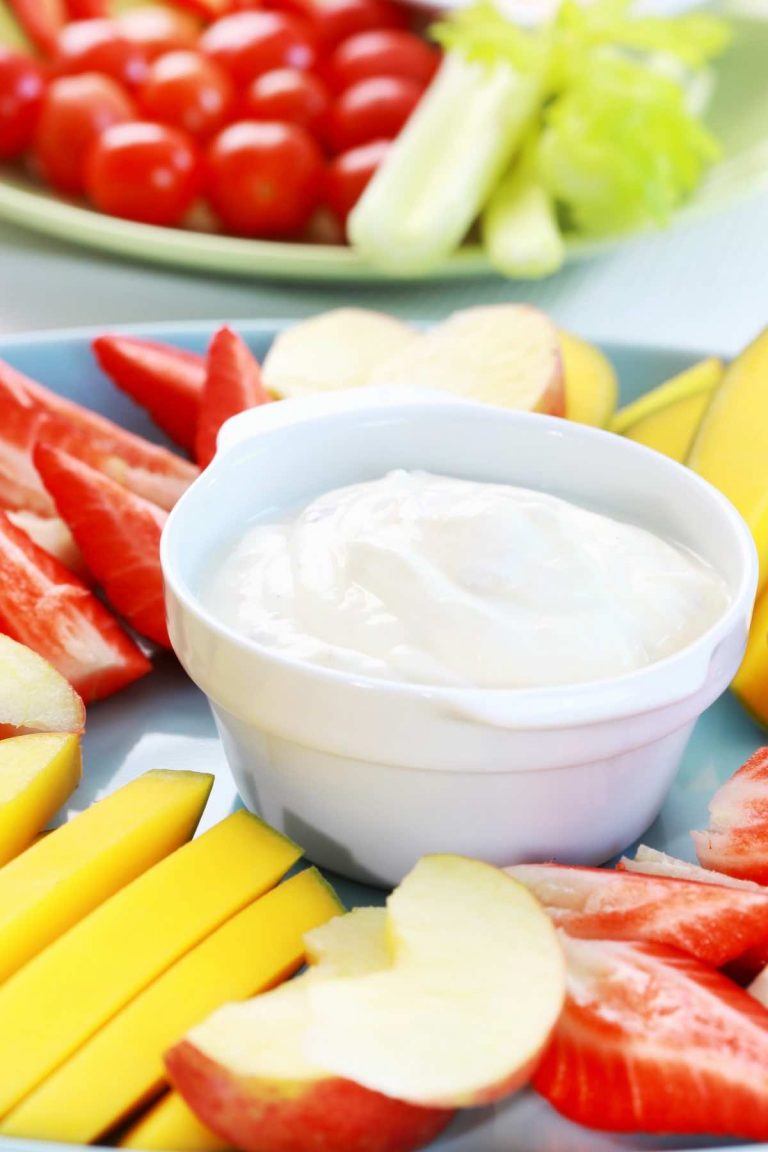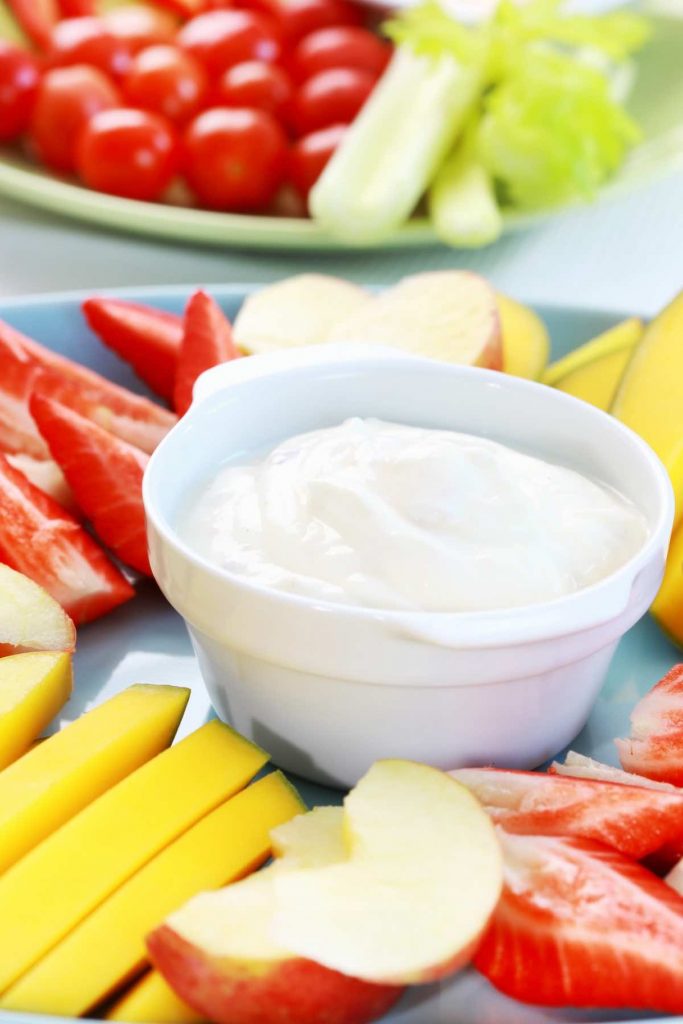 Who doesn't love the taste of fresh fruit to liven up a party! Grab your favorite fruits for this 4 ingredient dip. It's light, creamy and full of flavor!
This dip tastes just like pumpkin pie but works any time of the year! You only need 10 minutes to make it, and you can't argue with that!
This gooey s'mores dip is loaded with melted milk chocolate and marshmallows. No campfire needed! Serve with graham crackers, pretzels or fruits as you like.
Anyone who likes cannoli pastries will love this creamy cannoli-flavored dip! Made with ricotta, cream cheese and mini chocolate dips, it's totally addicting.
This recipe combines two favorites in one for an ooey gooey treat that pairs particularly nicely with crisp green apples. Perfect for cool fall nights, but great year-round too!
Indulge your love for licking batter off mixing spoons! This funfetti dip is full of cake batter flavors with a beautiful pop of color. Perfect for kids and adults alike!
How to Make Spinach Dip?
Who doesn't love a spinach dip? Even if you're not a fan of spinach, you'll undoubtedly love this! To make it, start with drained and dried spinach. From there, grab some mayo, sour cream, green onions and spices including garlic, onion powder, salt, and dill leaves. Simply mix in a blender and serve!
You May Also Like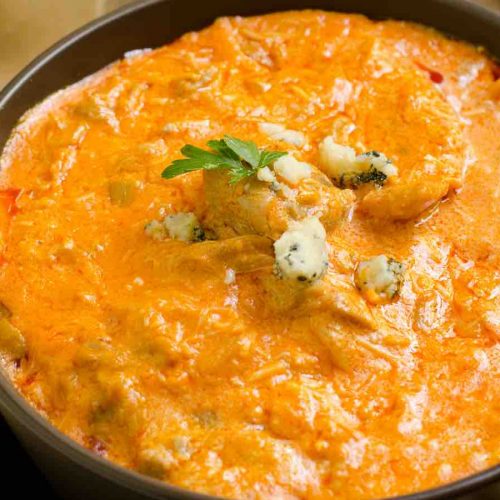 Easy Buffalo Chicken Dip Recipe
Buffalo chicken dip is creamy, comforting, and easy to make. It's one of our favorite dip recipes and perfect for an appetizer at any party.
Print
Pin
Rate
Ingredients
2

cups

cooked chicken shredded

1

tablespoon

unsalted butter

2

teaspoons

minced garlic

1/2

cup

hot sauce

8

oz

cream cheese

softened

1/2

cup

sour cream

3/4

cup

shredded cheddar cheese

1/4

cup

crumbled blue cheese
Instructions
Preheat oven to 375°F.

Add butter to a non-stick skillet over medium-high heat. Once melt, add garlic Sauté for about 1 minute or until fragrant.

Add shredded chicken and hot sauce. Simmer until the sauce has thickened.

Reduce the heat to low and stir in cream cheese. Mix until combined.

Remove from the heat, and add sour cream and cheddar cheese. Mix well.

Pour the mixture into a baking dish. Bake for about 10 minute or until the cheese has melted.

Garnish with blue cheese. Serve and enjoy!
Tried this recipe?
Follow or tag us on Pinterest @izzycooking