Coconut milk is vegan-friendly milk that can help turn your favorite recipes into dairy-free ones. Sweet, healthy, and tasty, there are so many different ways to use coconut milk.
Here are 27 of our favorite coconut milk recipes for the vegan crowd – or coconut milk aficionados!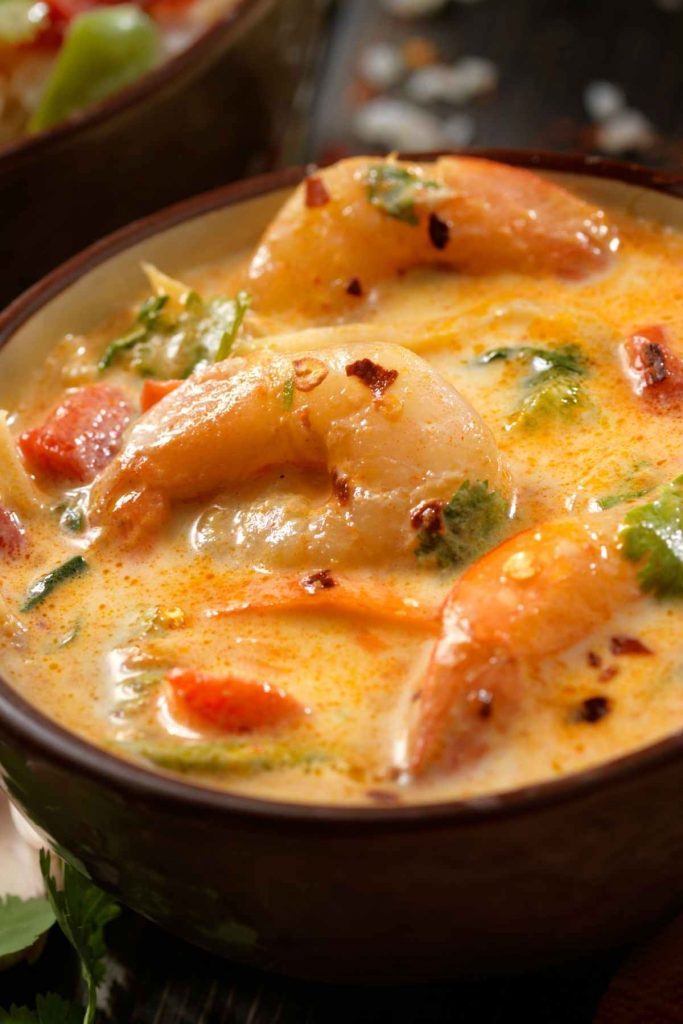 If you haven't yet tried Thai coconut shrimp, you don't know what you're missing. Made with succulent shrimp, this rich coconut curry sauce is bursting with flavor.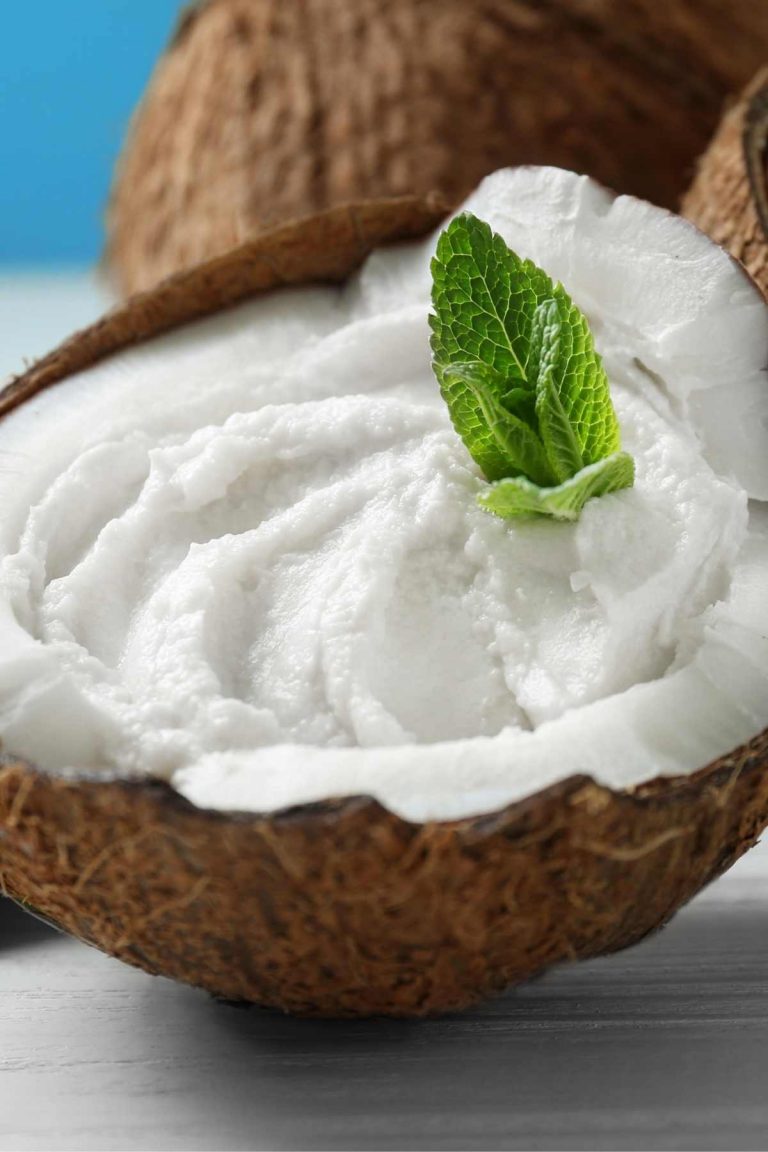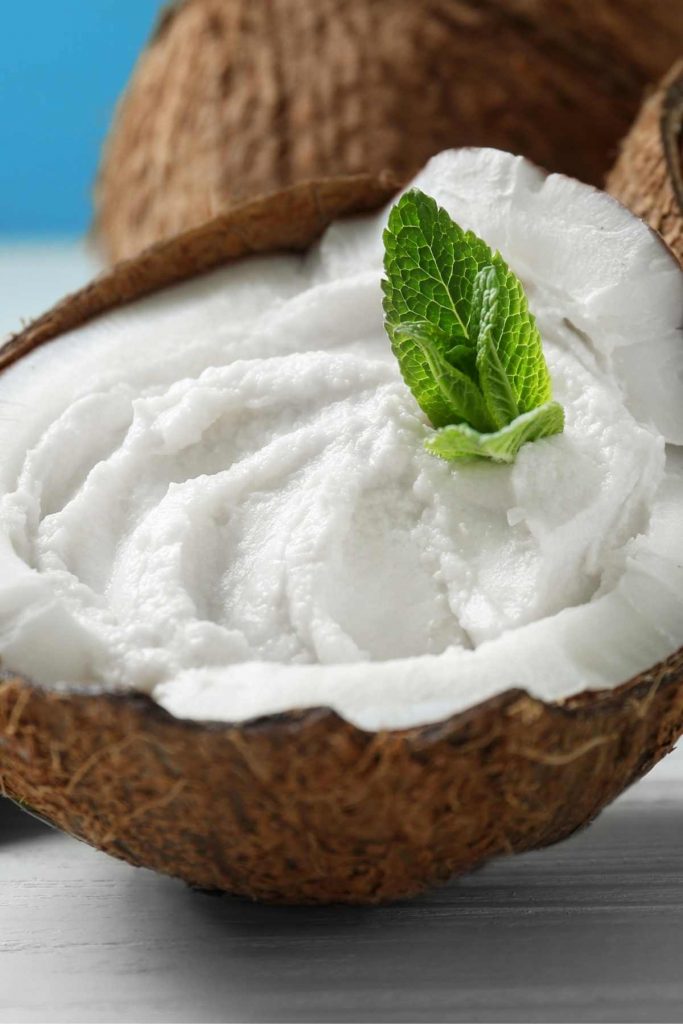 You may never want to use regular whip cream again because this coconut whipped cream is the actual best! Easy to make and just sweet enough, this is a great topping for desserts and fruit salads.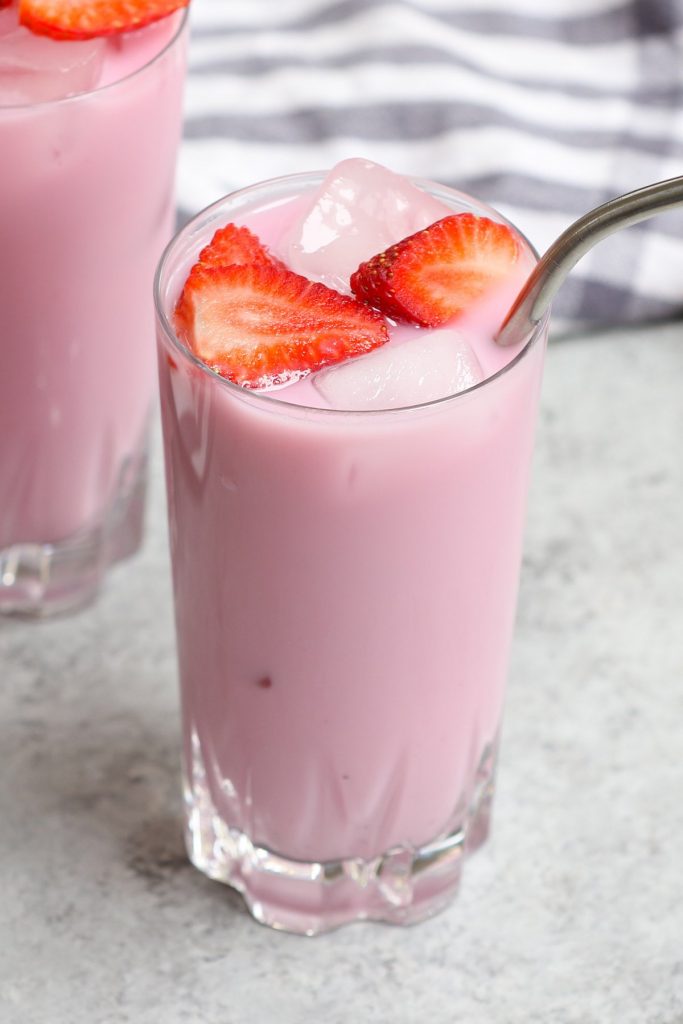 No more waiting in line at Starbucks. You can make your own pink drink at home with this copycat recipe. We promise – it's even better than the original. This recipe also includes fresh strawberries for an even tastier twist.
Thai coconut curry is a healthy and filling meal exploding with flavor. Intense, rich, and delicious, this curry is just so good.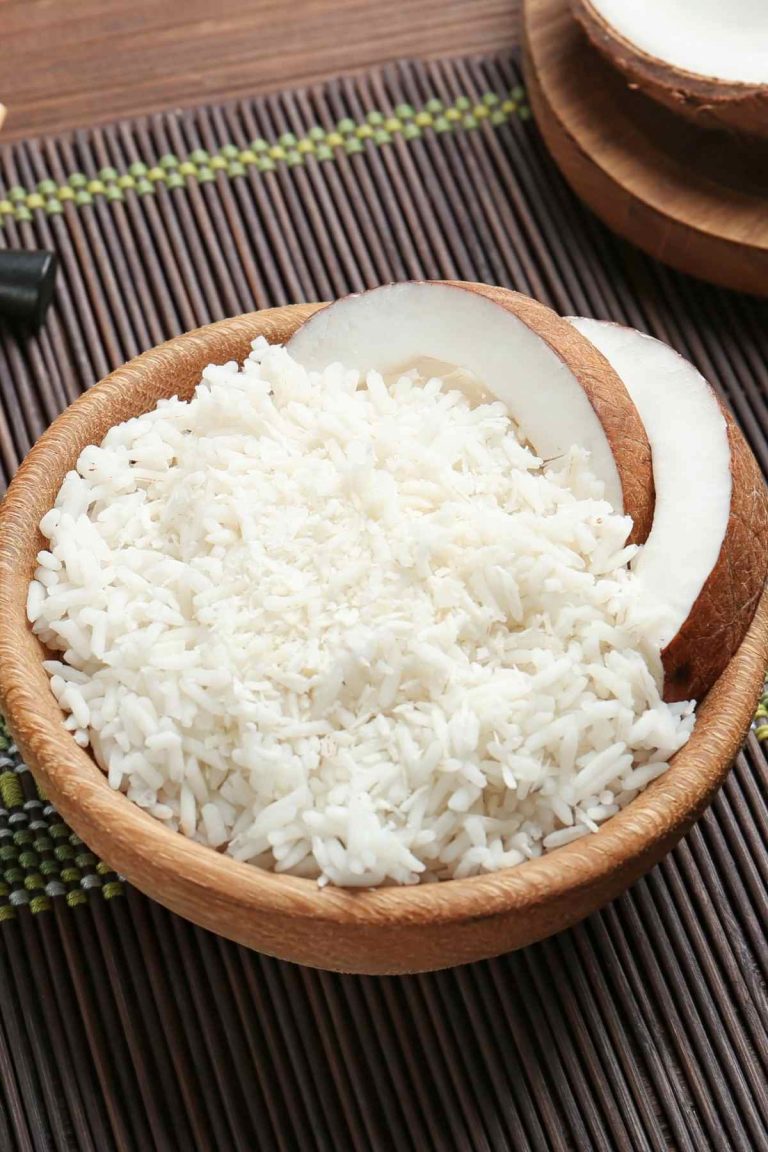 Tender, sweet, and delicious, this coconut rice is not only super satisfying but it's a cinch to prepare – even in you're a newbie in the kitchen.
This healthy dish is keto- and paleo-friendly, gluten-free, and low in carbs. It only takes 30 minutes to prepare and it's both hearty and delicious.
Sweet, sticky rice, this traditional Thai recipe is made with coconut milk and just a handful of other ingredients. It's ready in just 25 minutes, so it makes a great meal for a busy weeknight.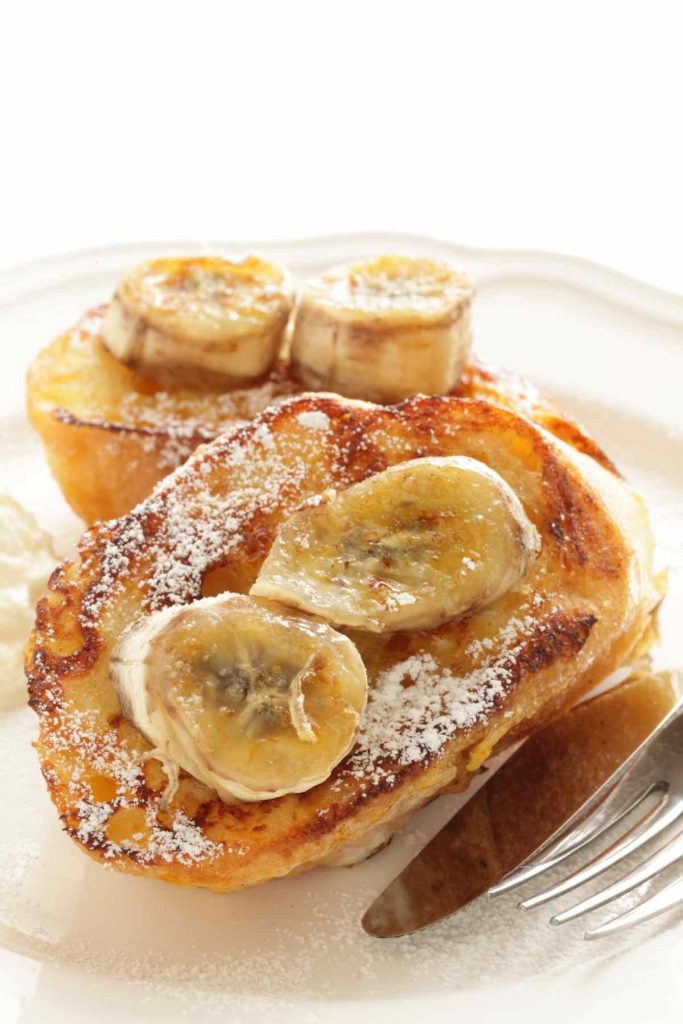 This warm and comforting breakfast dish is even better when topped with rich coconut milk. This dairy-free recipe is a sweet start to any day.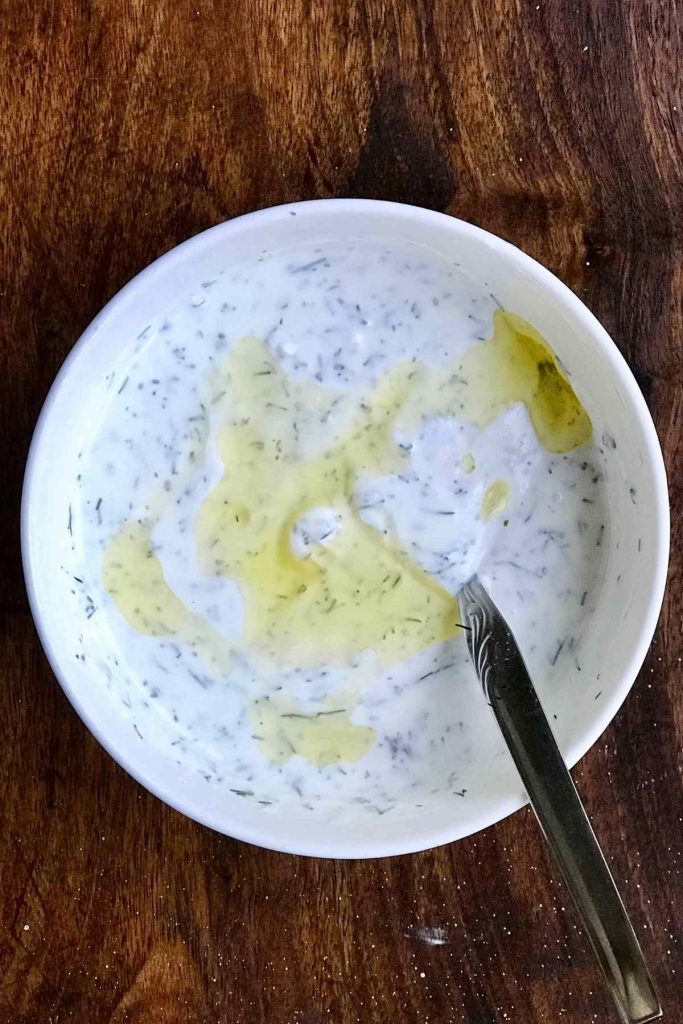 Made with coconut milk and tangy lime, this delicious dressing is a great addition to any salad!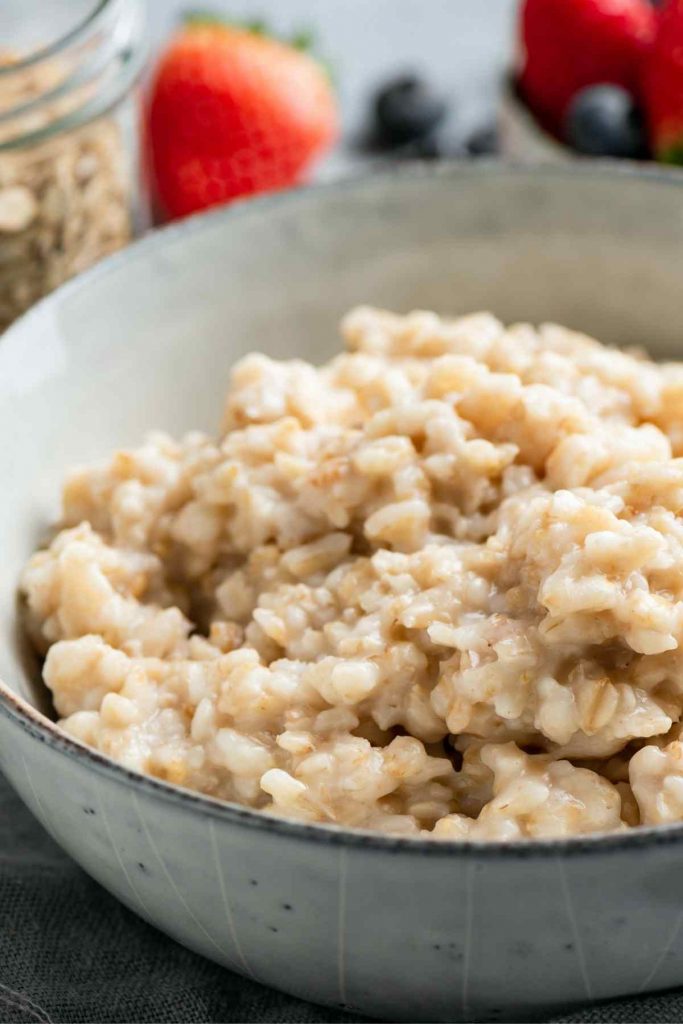 Made with steel cut oats and coconut milk, this healthy, creamy breakfast is both filling and delicious. You can make it in your instant pot or slow cooker, too.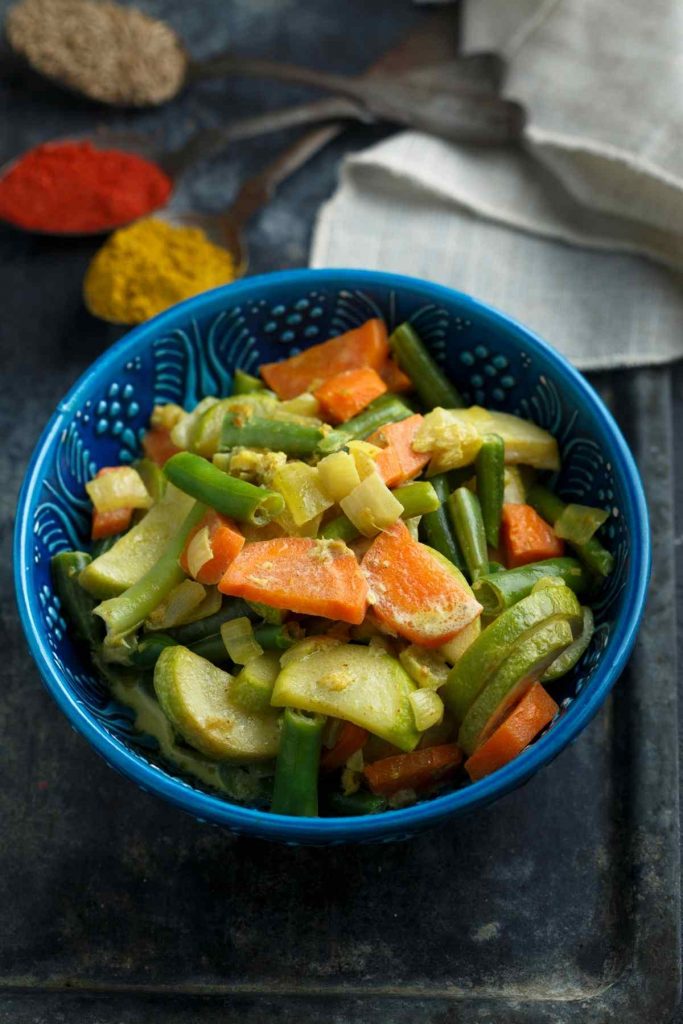 If you love curry and are searching for a quick recipe that's every bit as authentic as it should be, this coconut curry recipe is for you.
Creamy, sweet, and tasty, this vegan pudding is topped with crunchy pecans for a touch of crunch. Serve with a scoop of vanilla ice cream for a savory indulgence your guests will love.
This paleo-friendly, vegan iced coffee is a dairy-free version of everyone's favorite caffeinated drink!
Bursting with tropical flavor, this sweet pudding is topped with mango slices for a beautiful dish that looks as great as it tastes.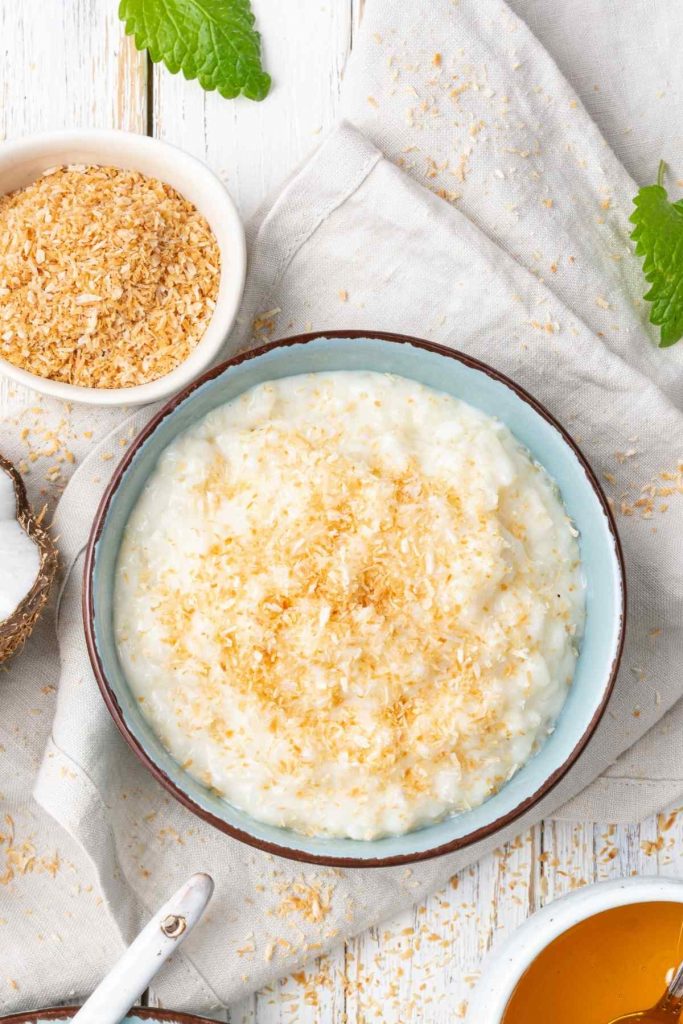 If you feel in love with the coconut rice pudding on your last Disney cruise, you'll adore this dupe recipe. It's made with four different types of milk, raisins, and sweet coconut.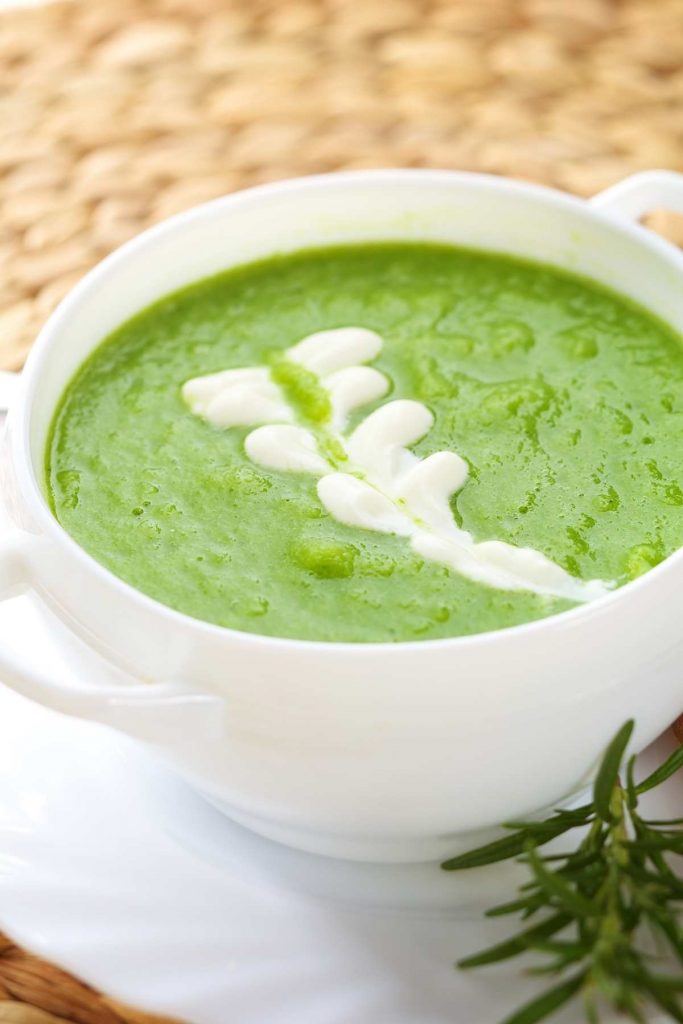 This authentic Thai recipe is both vegan and gluten-free. It's a homemade dish that takes about 40 minutes to prepare but we promise, it's well worth the time!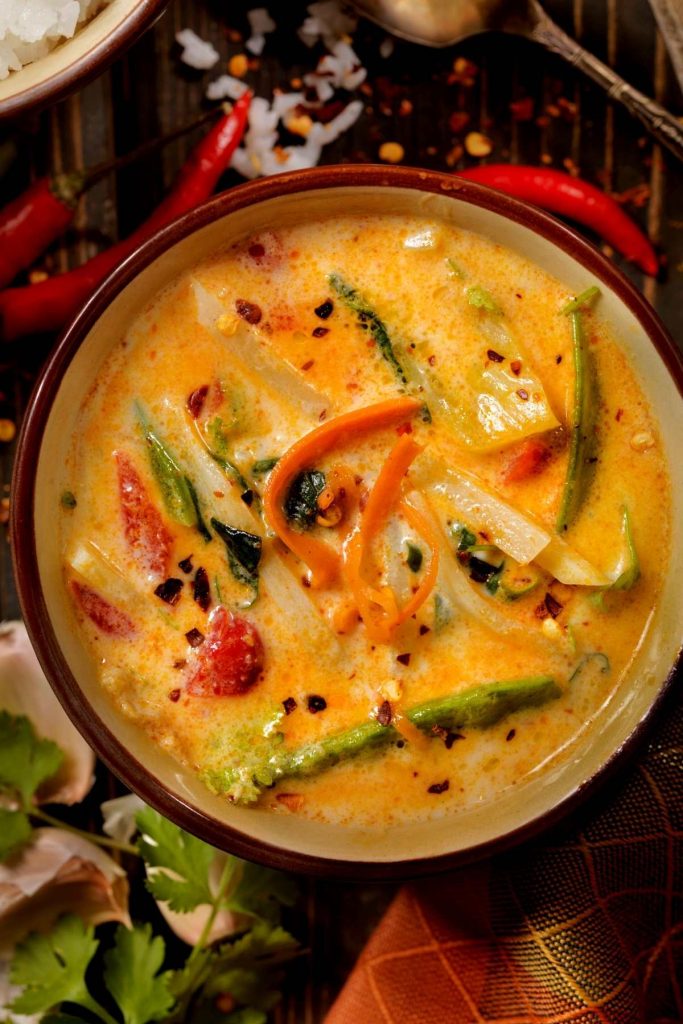 This is a delicious dinner dish that you'll love so much, you may just eat it up for breakfast on the next date. And dare we say it – it's even better then. This warm, comforting meal is loaded with veggies and rich flavor.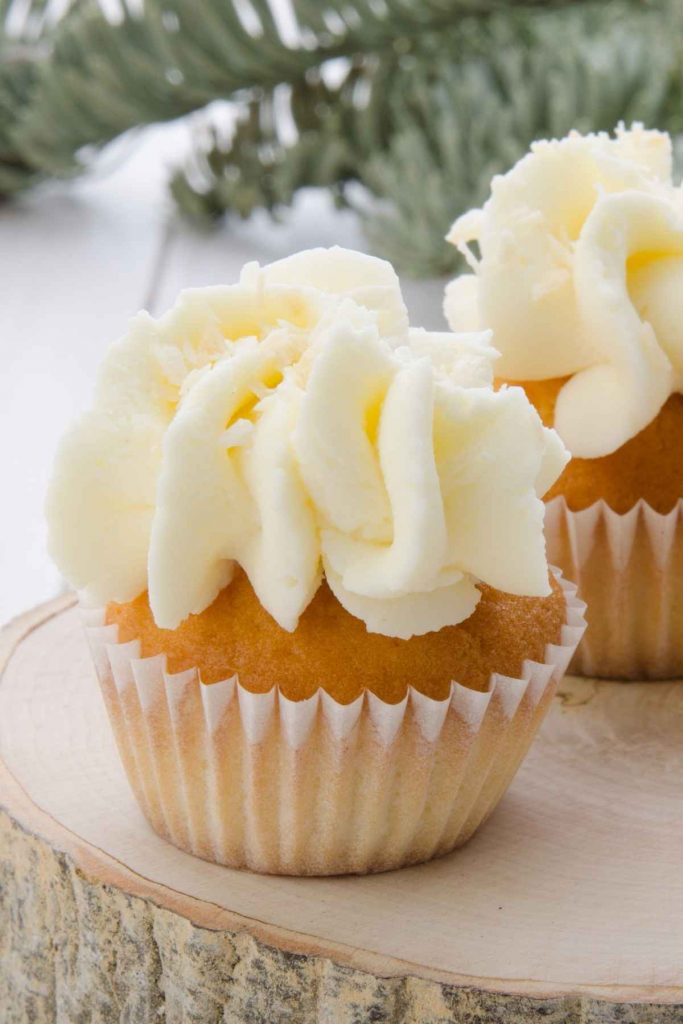 Top your cupcakes, pancakes, cakes, and other desserts with this decadent coconut buttercream frosting. Simple and delicious, this frosting is a home run!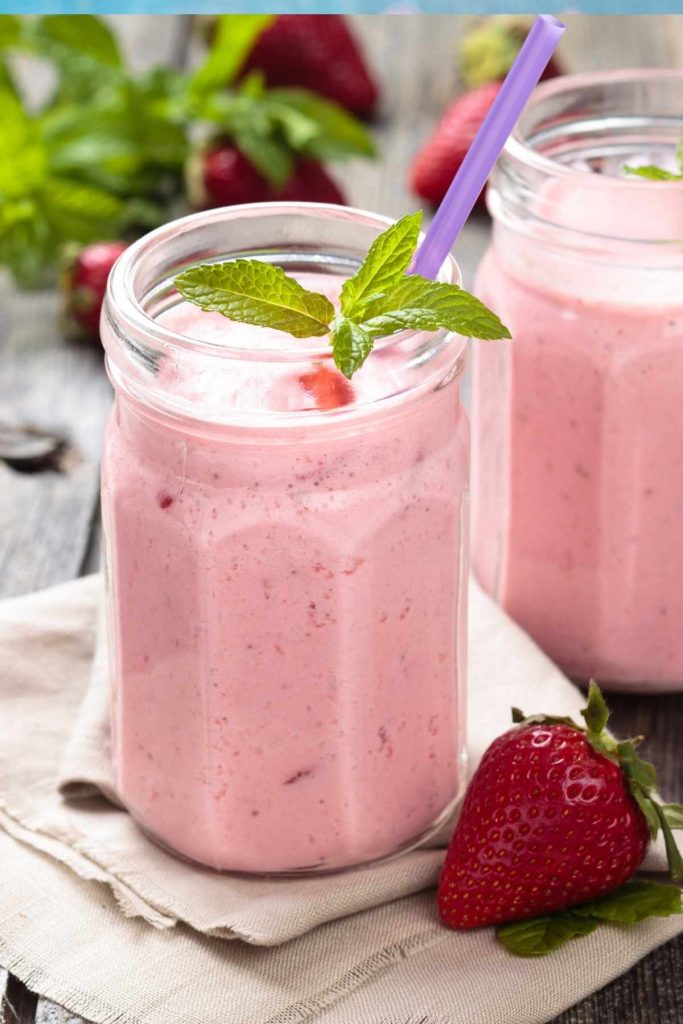 Creamy and smooth, this strawberry-banana smoothie recipe is high in protein and loaded with flavor. It's a great breakfast, snack, or post-workout drink.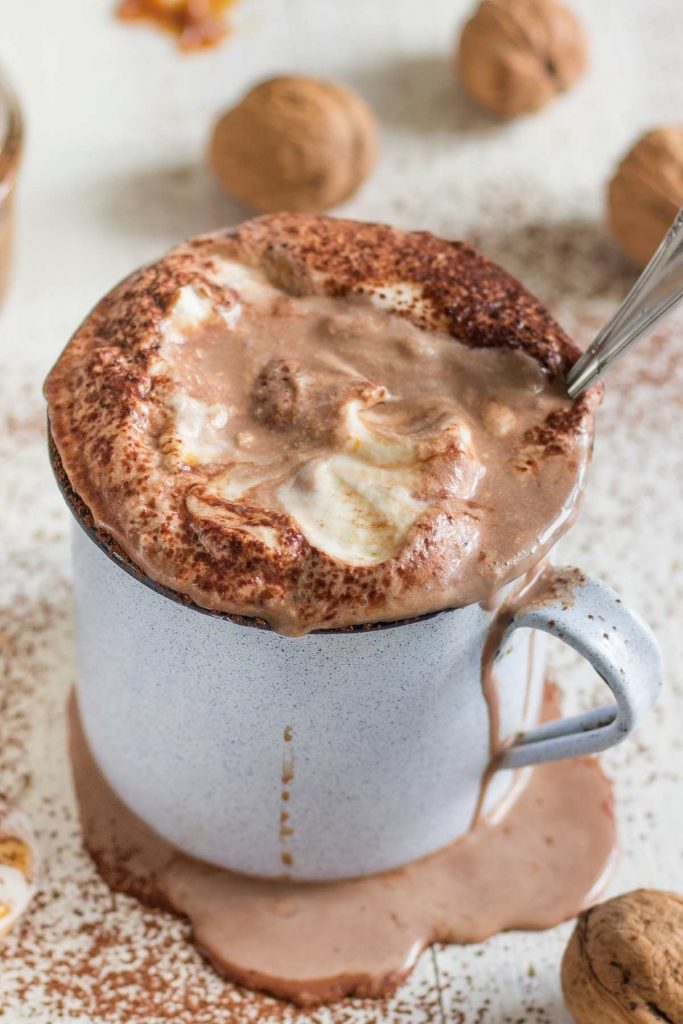 Made with only four simple ingredients, this coconut hot chocolate is rich, decadent, and flavorful. It's the perfect beverage to cozy up with this winter.
Warm up with this cozy fall soup. Made with pumpkin, coconut milk, and coriander, it's seasoned to perfection and bursting with savory flavor.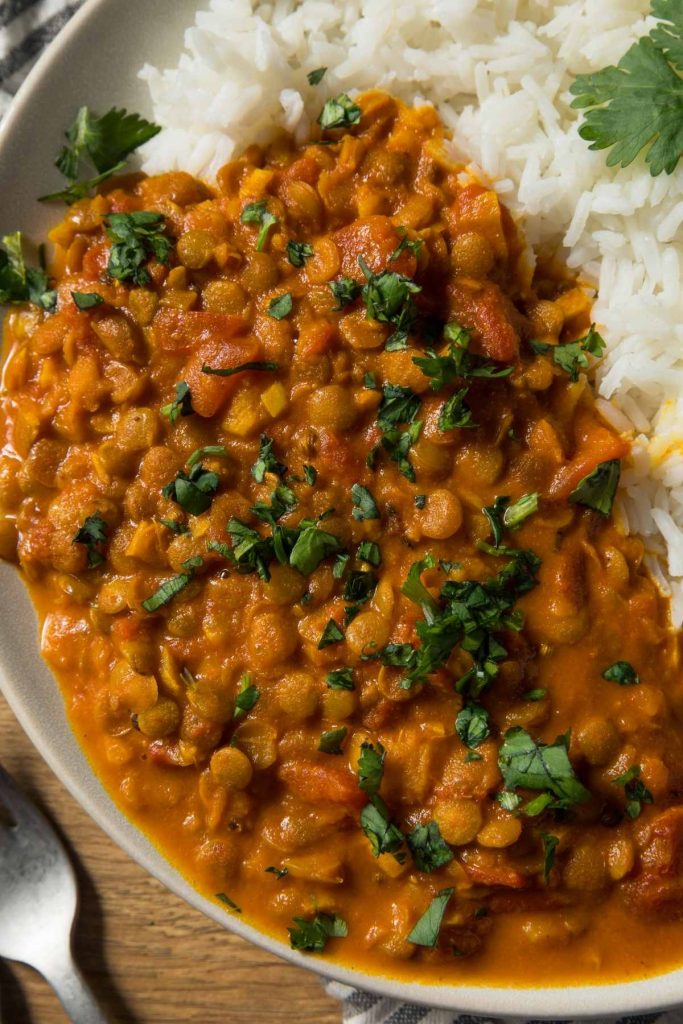 Creamy coconut lentil soup is both hearty and tasty. Not only is it a savory meatless meal idea, but it's quick enough to whip up on a busy weeknight. Make a big batch because you'll love this for lunch the next day, too.
Made with bananas, tapioca pearls, and coconut milk, this Vietnamese dessert is best when served chilled.
These creamy berry popsicles are easy to make and free of refined sugar. Made with only four ingredients, these vegan pops are healthier than the store-bought kind and tastier, too.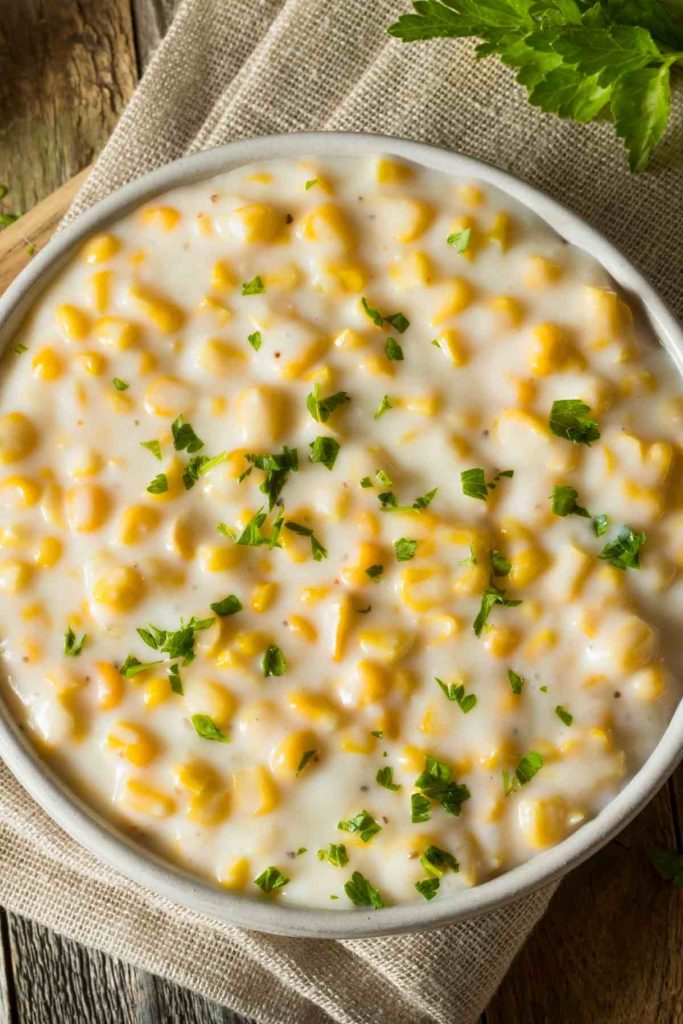 Creamed corn with smooth coconut milk, cilantro, and a splash of lime, this side also pairs well with a dash of red pepper flakes. Serve with grilled meat and you have yourself a flavorful meal your guests will love.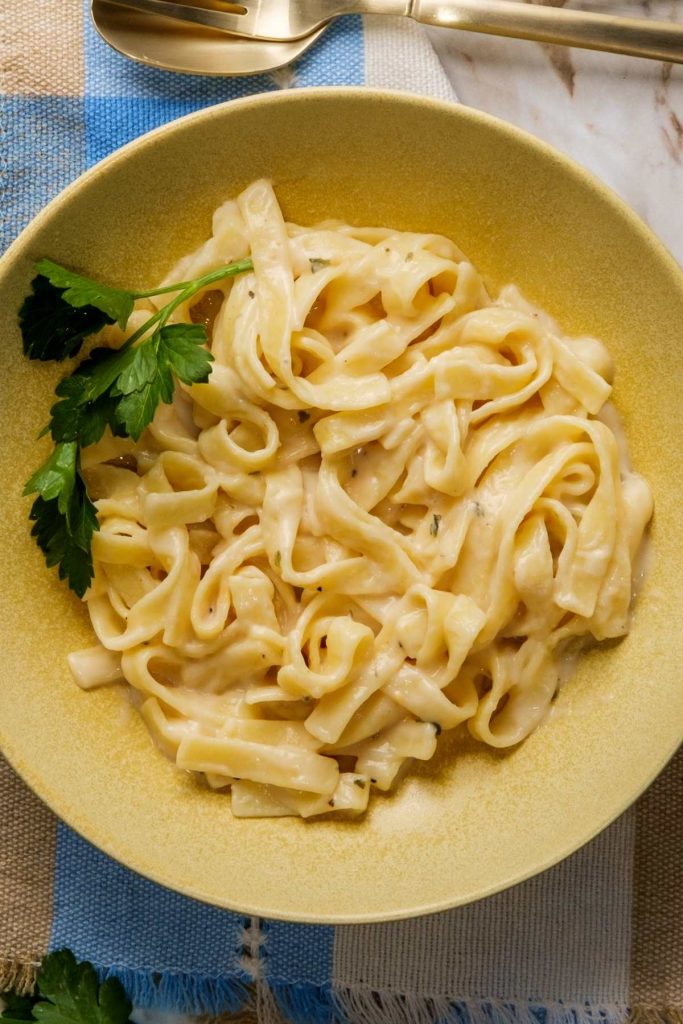 This creamy and satisfying Alfredo sauce is the perfect alternative to the traditional sauce. This recipe is dairy-free, oil-free, gluten-free, nut-free, and soy-free. Toss with al dente fettuccine and serve!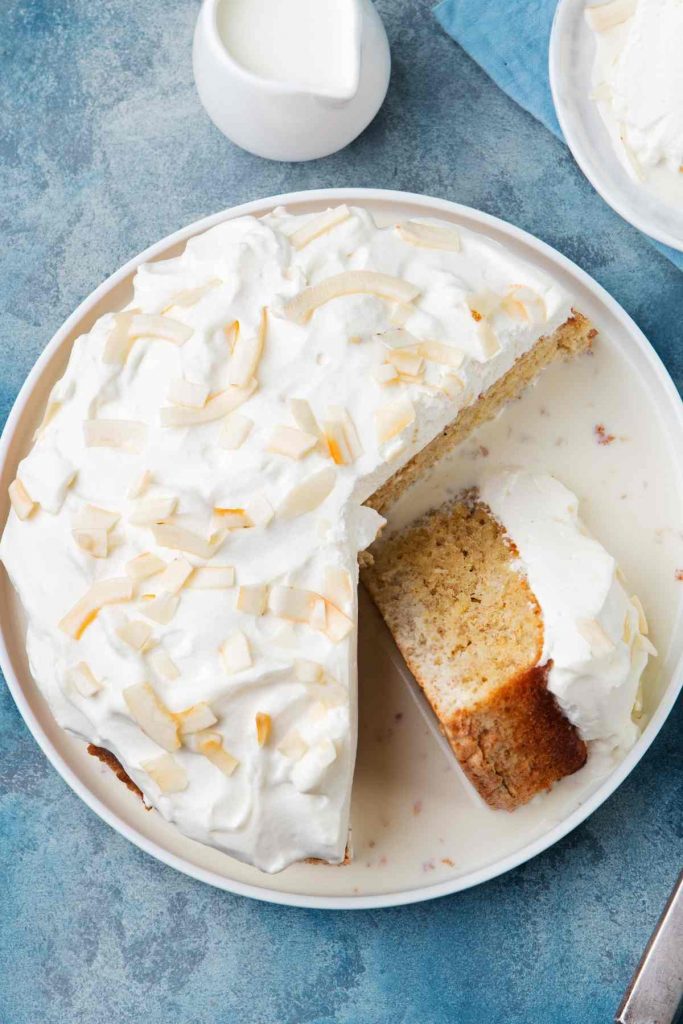 Tasty and sweet, this dessert is easy to prep with the help of some packaged cake mix. Quick, simple, and decadent, you'll love this recipe.
How Long Does Coconut Milk Last In The Fridge?
Coconut milk can keep in the fridge for seven to 10 days if opened. Unopened cartons can last until the best-before date on the package.
Can You Freeze Leftover Coconut Milk?
Canned coconut milk spoils very quickly so be sure to freeze it if you won't be using it all up. We recommend freezing coconut milk in ice cube trays and popping out cubes, as needed. You can add a handful of cubes to smoothies, soups, stews, and more. You can also thaw coconut milk first by storing it in the refrigerator overnight.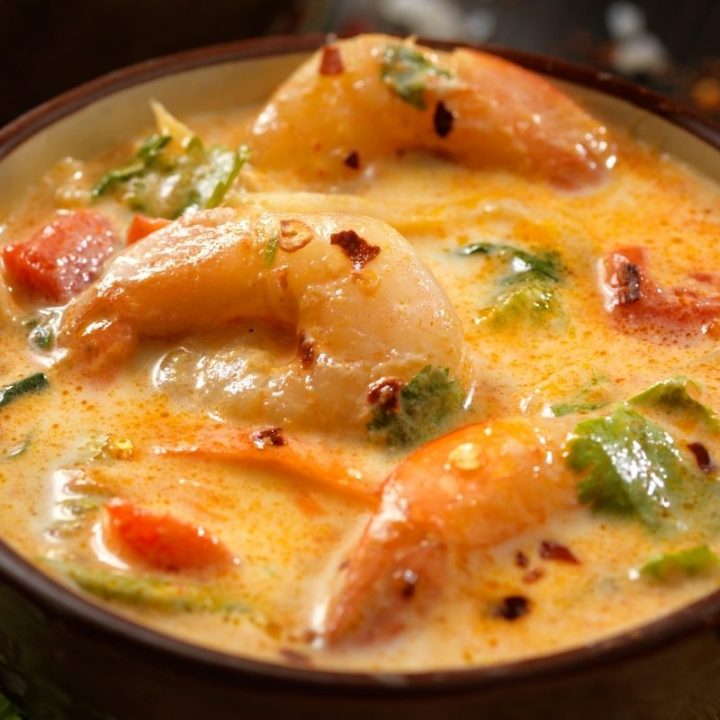 Best Coconut Milk Recipe Collection
If you haven't yet tried Thai coconut shrimp, you don't know what you're missing. Made with succulent shrimp, this rich coconut curry sauce is bursting with flavor.
Print
Pin
Rate
Ingredients
1

pound

raw shrimp

thawed

1

tablespoon

olive oil

1

medium onion

diced

1

red bell pepper

sliced

1

large jalapeño

or more to taste, sliced

14

ounces

canned coconut milk

unsweetened

3

tablespoons

red curry paste

1 1/2

tablespoon

fish sauce

2

tablespoons

brown sugar

1

tablespoon

cornstarch mixed with 1 tablespoon cold water

2

tablespoons

fresh cilantro

for topping

lime wedges

for serving
Instructions
Thaw frozen shrimp. Rinse, peel, and clean shrimp before anything else.

In a large pan, heat oil over medium heat. Sauté onion, jalapeno, and bell pepper until softened (about 4 to 5 minutes). Remove veggies with a slotted spoon and set them aside in a bowl.

Add coconut milk, red curry paste, fish sauce, and brown sugar to the pan and heat over medium heat. Whisk everything together and bring it to a boil.

In a small bowl, dissolve the cornstarch in water with a whisk. Add to sauce and simmer until thickened. Stir occasionally and cook for about 5 minutes.

Gently pat shrimp dry and add to the sauce. Add in veggies and simmer until shrimp are fully cooked.

Taste your curry and adjust seasonings if desired. Garnish with cilantro and serve alongside steamed rice.
Tried this recipe?
Follow or tag us on Pinterest @izzycooking