This post may contain affiliate links.
Please read my disclosure policy.
Chia seeds are a nutrient-rich food that provide a wide range of health benefits. They can be incorporated into many dishes, adding fiber and texture to smoothies, puddings, and baked goods. We've rounded up 18 popular chia seed recipes for you to get inspired.
If you haven't had chia seeds before, now's your chance to give them a try!
Benefits of Chia Seeds
Chia seeds are an excellent source of fiber with 9.8 grams in 2 tablespoons. They're also rich in antioxidants that help to lower blood pressure and reduce the risk of developing heart disease and type 2 diabetes.
Best Chia Seed Recipes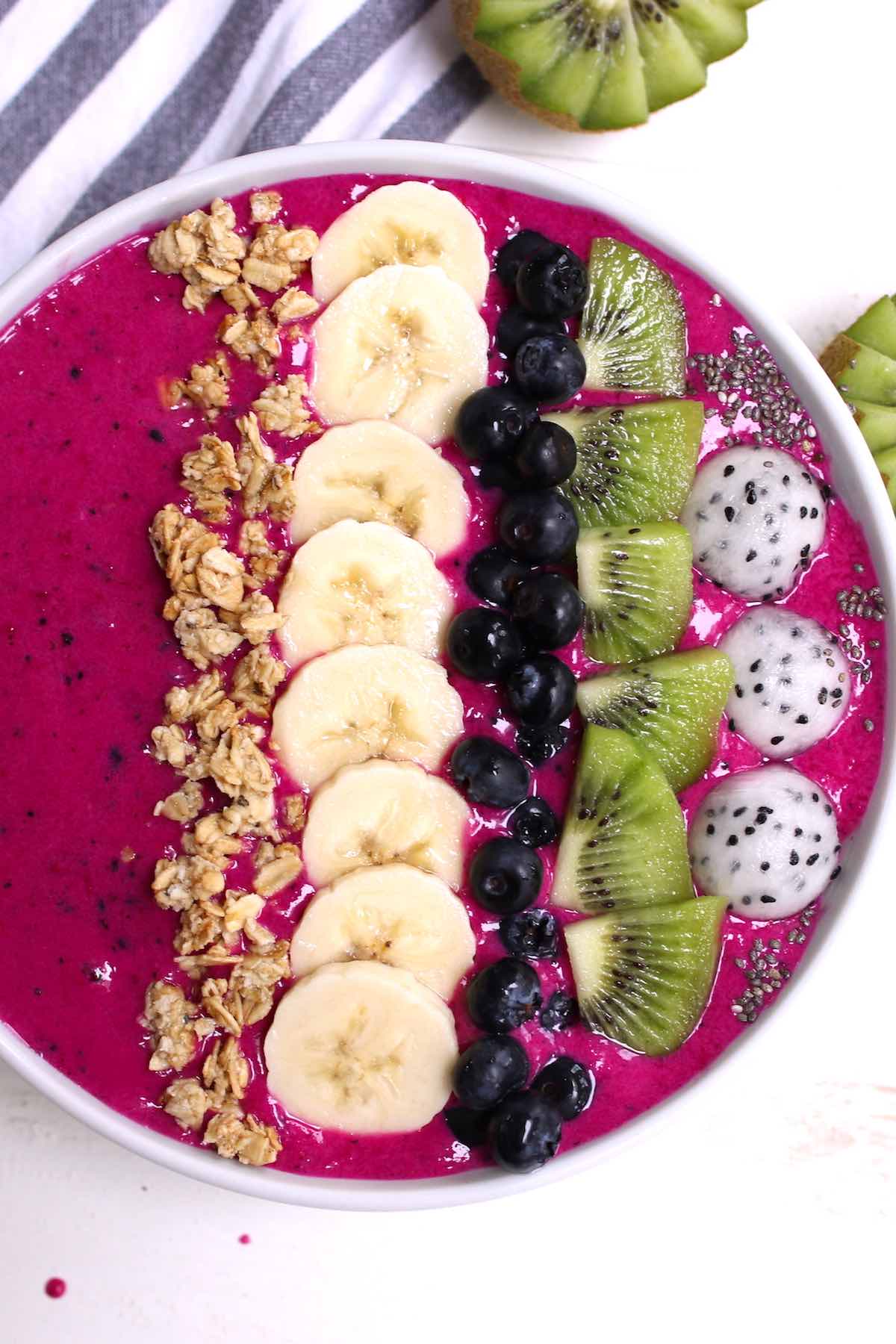 If you regularly start your day with a smoothie, give this dragon fruit smoothie a try! It has a vibrant color and is naturally sweet. Top it with chia seeds for texture and a delicious boost of fiber.
Treat yourself to a mid-afternoon snack that's rich, creamy, and healthy! Add your favorite berries for a satisfying treat.
This creamy chia seed pudding has delicious banana split flavors! It takes just a few minutes of prep time and then sets in the fridge until creamy.
Grab your waffle iron to make these healthy whole wheat chia waffles! They're an excellent source of fiber and are delicious topped with maple syrup and fresh berries.
If you love homemade bread with lots of texture, this is the recipe for you! It's a no-knead bread that's super easy to make and bakes up beautifully.
Your kids will love the peanut butter flavor of this chia pudding! It's dairy-free and is sweetened with maple syrup or honey. Top it with bananas or fresh berries for a healthy snack!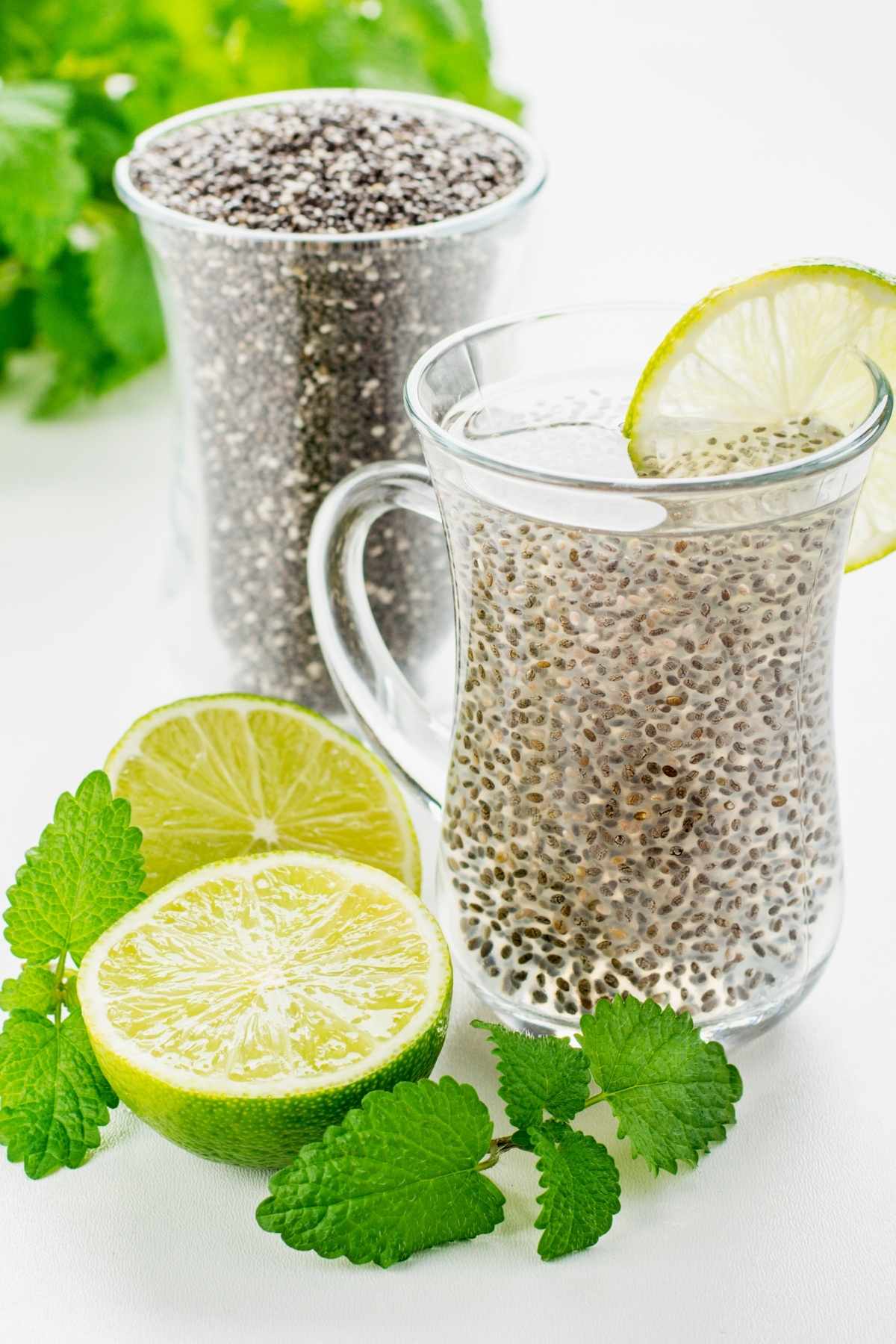 Try this easy drink if you're looking for ways to lose weight. Because chia seeds are high in both protein and fiber, you'll feel more satisfied after having a glass of chia seed water. Add some honey and a squeeze of lemon for a touch of sweetness and flavor!
These healthy pancakes are also vegan-friendly! They're ready to eat in just 20 minutes and are delicious with maple syrup and berries.
You'll want to make a batch of these healthy and delicious muffins and enjoy them throughout the week! They're the perfect grab & go breakfast and can be stored in the freezer for up to two months.
You'll love the chewy texture of these oatmeal cookies! They're naturally sweetened with bananas, shredded coconut and chopped dates and are ready to eat in just 20 minutes. Enjoy them with a glass of ice-cold milk!
Tuck into a warm bowl of this healthy oatmeal on a cold winter morning! Each serving has 9 grams of fiber and it takes just 15 minutes to make. Enjoy it topped with raisins or your favorite fresh fruit.
Serve this creamy homemade hummus with warm pita bread and your favorite raw veggies! It takes just 10 minutes to make and is full of delicious flavors.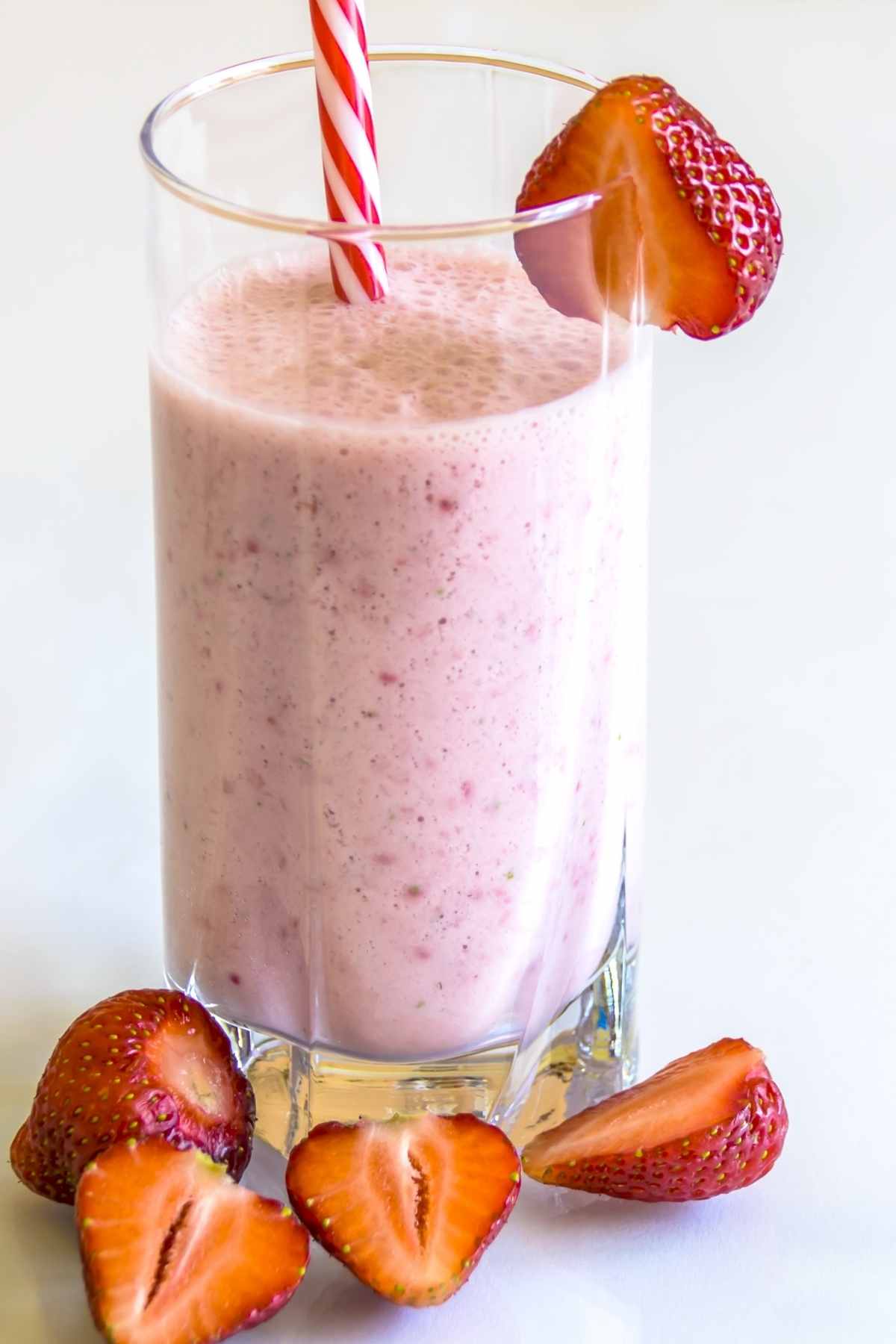 Enjoy this creamy smoothie for breakfast or have it as a snack any time of the day! It takes just 10 minutes to make and you'll love the flavor!
This creamy chia seed pudding is also vegan-friendly! It's sweetened with maple syrup, takes minutes to prepare, and is then placed in the fridge to set. Enjoy it as a delicious breakfast!
The chia seeds in this quinoa salad add a subtle crunch and a boost of fiber. Enjoy it with your favorite grilled meat on a warm summer evening!
This turmeric milk chia pudding is flavored with cinnamon, ginger, and cardamom. It's sweetened with maple syrup and is delicious topped with berries or bananas!
Serve these delicate lemon scones at next weekend's brunch! They're easy to make and would be delicious topped with butter and strawberry jam!
These homemade tortillas are also keto-friendly! They're made with ground chia seeds, almond flour, and coconut flour. Each tortilla has just 3.6 grams of net carbs.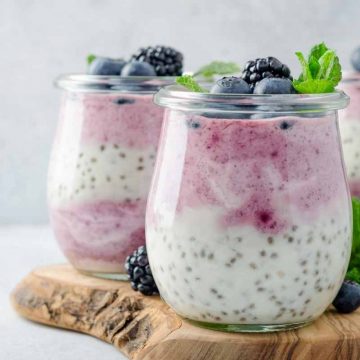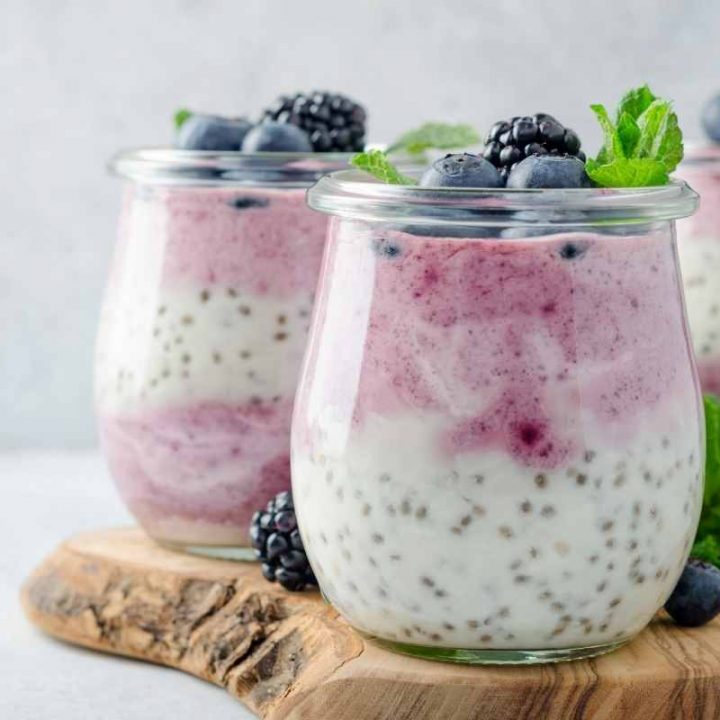 Ingredients
1/2

cup

Quaker Oats rolled oats

1/4

cup

chia seeds

1

cup

milk or water

pinch

of salt and cinnamon

maple syrup or other sweetener to taste

1

cup

of your favorite frozen berries

yogurt for topping

berries for topping
Instructions
Place the oats, chia seeds, milk, salt, and cinnamon in a jar with a lid. Refrigerate overnight.

Puree the berries.

Stir the oats mixture with the pureed berries and enjoy it with Greek yogurt topped with chopped nuts.
Tried this recipe?
Follow or tag us on Pinterest @izzycooking