We've collected 34 of the best Black Bean Recipes for you to incorporate this healthy legume into your diet!
High in fiber, folate, and protein, tasty black beans are a healthy and hearty addition to any meal. From soups to salads to casseroles, black beans can add tons of flavor and loads of nutrition to your meal.
Black beans are also a budget-friendly food that can help you save money without sacrificing quality when it comes to home cooking. Dried or canned, black beans have loads of health benefits. Here are some of our favorite recipes including black beans to help you add more flavor and healthy nutrients to your meals.
Are Black Beans Healthy?
Yes, black beans are filled with nutrients, antioxidants, fiber, protein, and healthy carbohydrates. Beans are associated with lowering the risk of diet-related health conditions and they can also help your body process calories more efficiently.
What Can I Do With Lots Of Black Beans?
You can easily make soups, salads, nachos, burgers, tacos, or even burritos with this hearty and tasty bean.
Best Black Bean Recipes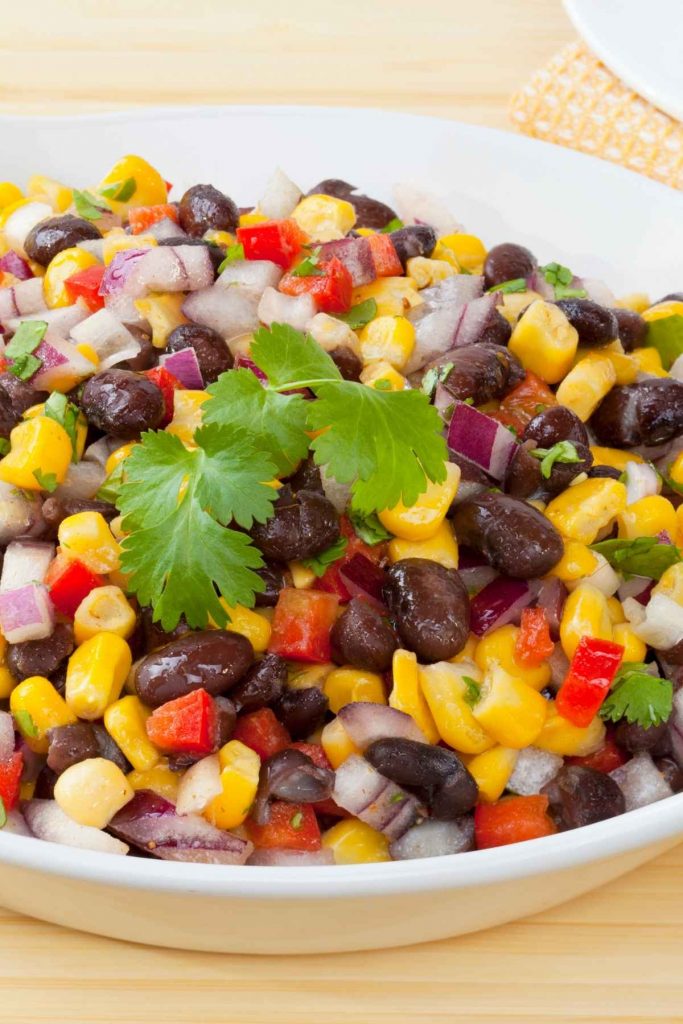 Bright, flavorful, and delicious, this black bean and corn salsa is a vegan-friendly side that you will love. Made with jalapenos, red onion, and seasonings, topped with fresh cilantro, this salsa is a party for your palette!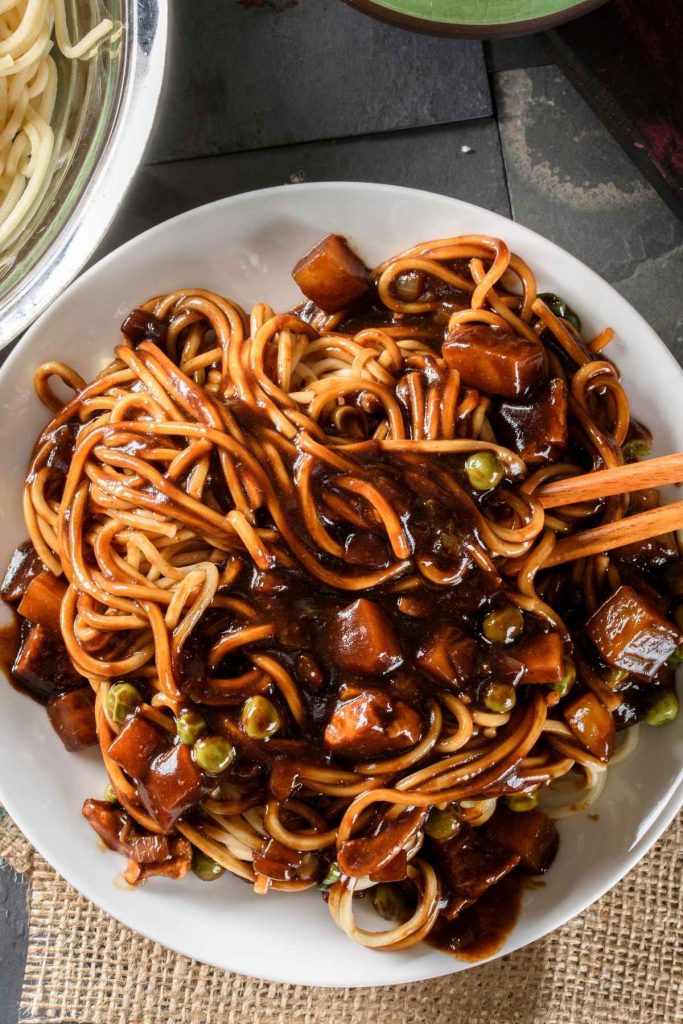 Black bean noodles are a popular and satisfying dish in Korea. Perfect for a quick and simple weeknight meal, this hearty and delicious dish is savory and yummy. Made with umami-flavored sauce, diced pork, zucchini, and onions, this meal is filling and scrumptious.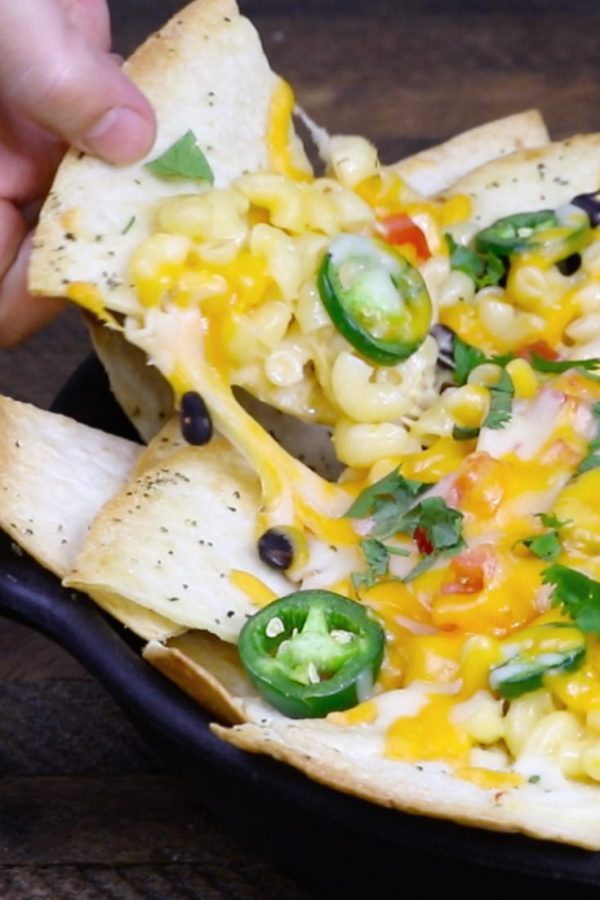 This creamy and delicious mac and cheese nacho platter is mouthwatering. Toss in some black beans for a hearty and nutritious twist. Be sure to make plenty for a crowd because this appetizer never lasts long.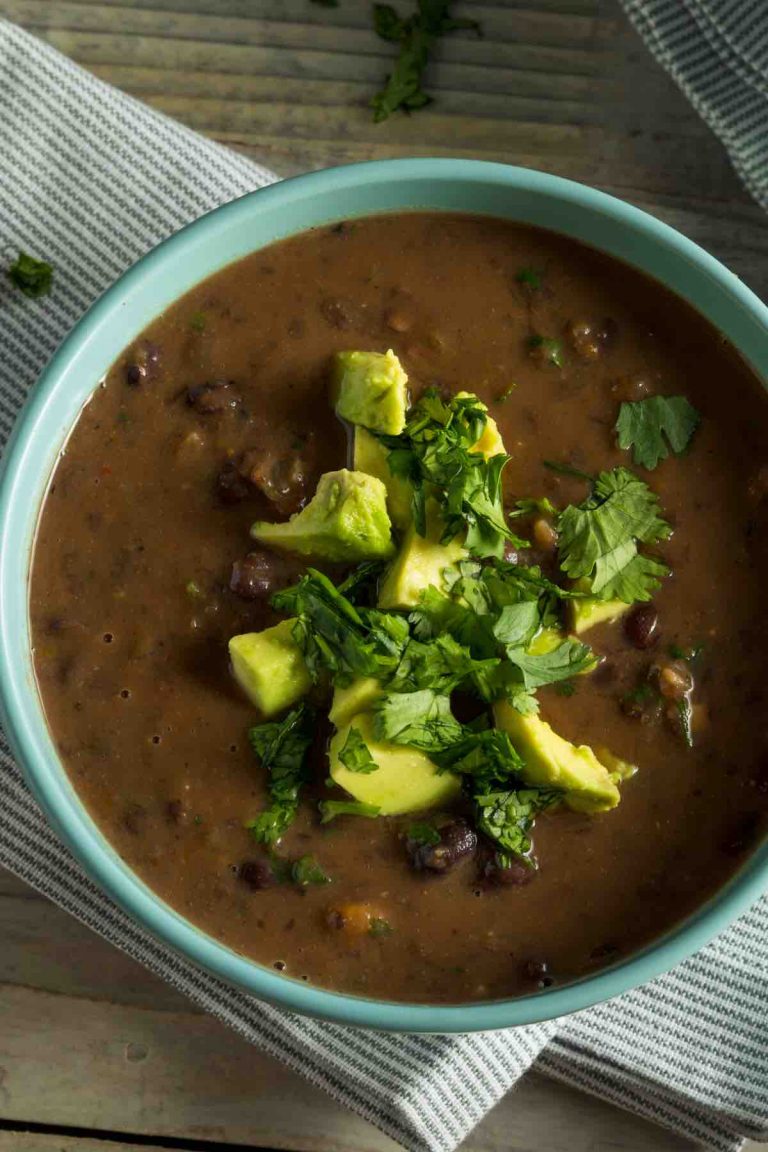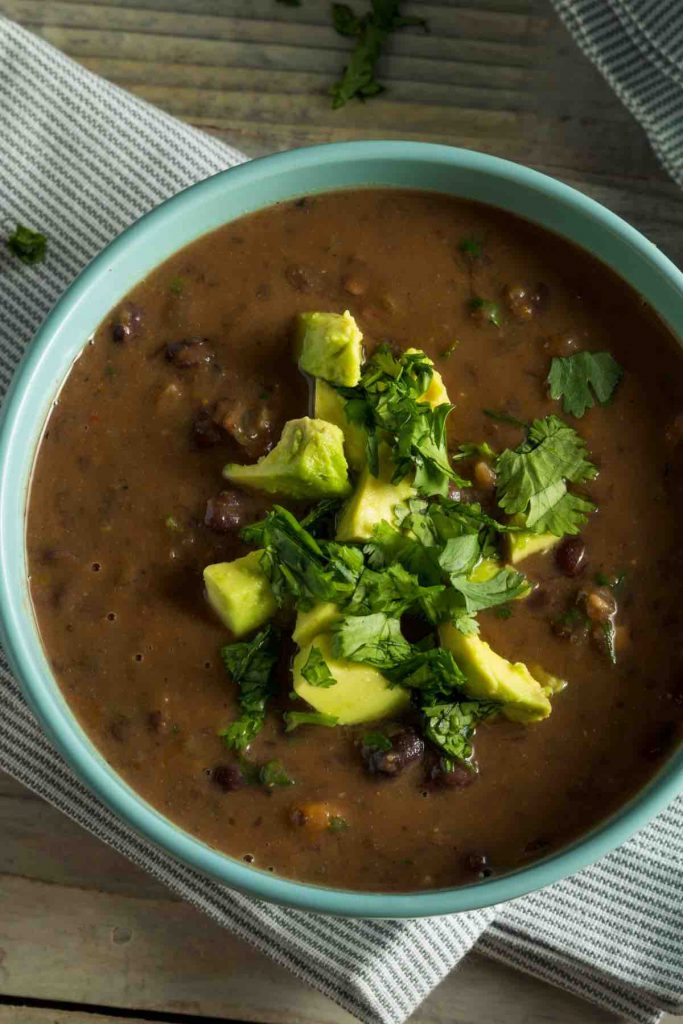 Made with canned black beans, this hearty soup is so easy to make when you're pressed for time. It's healthy and tasty, vegan, and gluten-free. All you need are a handful of pantry staples you likely already have on hand.
Black beans and rice splashed with lime juice and infused with garlic and spices, this side dish is both tasty and filling. This is sure to be one side the whole family will love.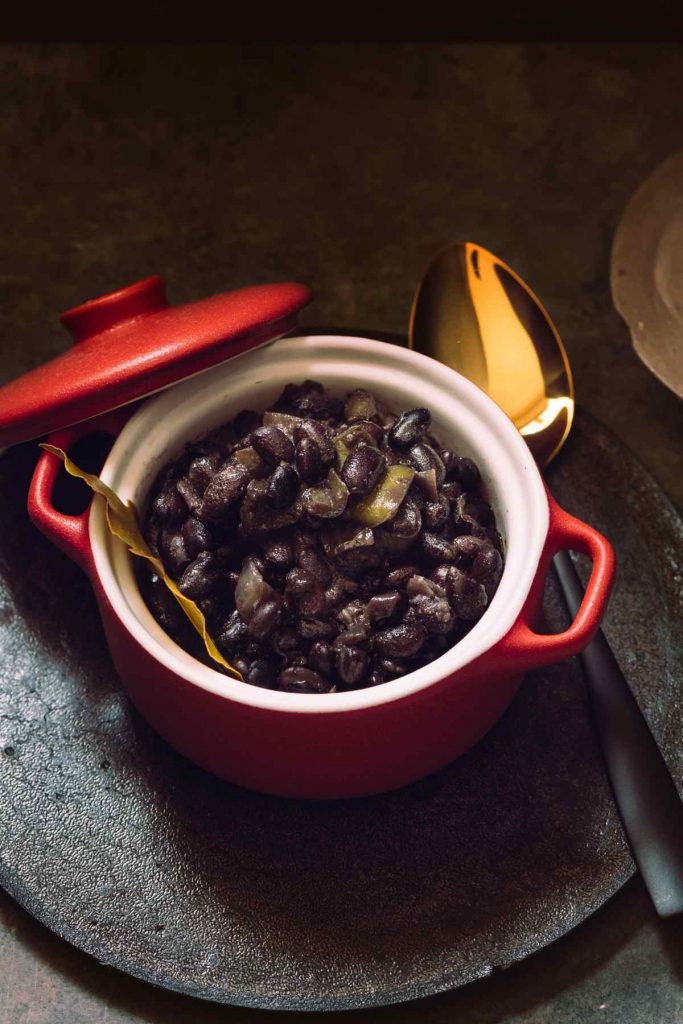 No time? No problem! This instant pot black bean recipe is so simple. Just prep it, set it, and forget it. When you return home after a long day at work, your delicious black bean side dish will be ready to go.
This gluten-free dessert is one sneaky way to get your family to eat their fiber! We promise, no one will ever know that these brownies are actually healthy!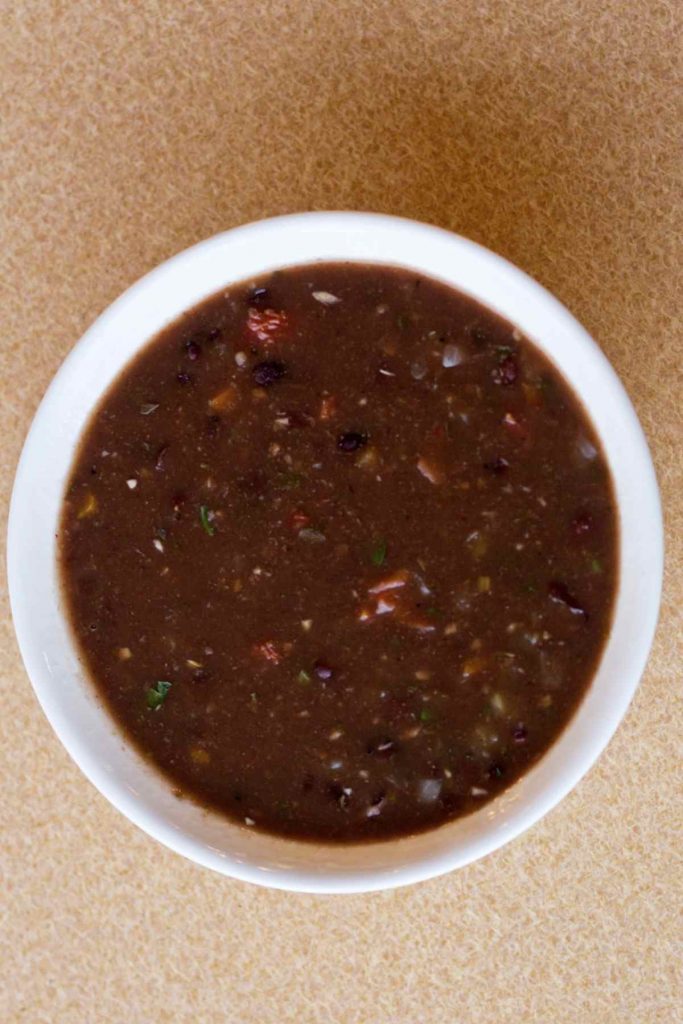 This authentic recipe results in a classic Chinese black bean sauce that can enhance any of your Chinese dishes.
Straight from the owner of Erizo Latino, Alex Garcia, this recipe for Cuban black beans is as authentic as it gets. Plus, it includes a secret tip to ensure a savory dish every single time!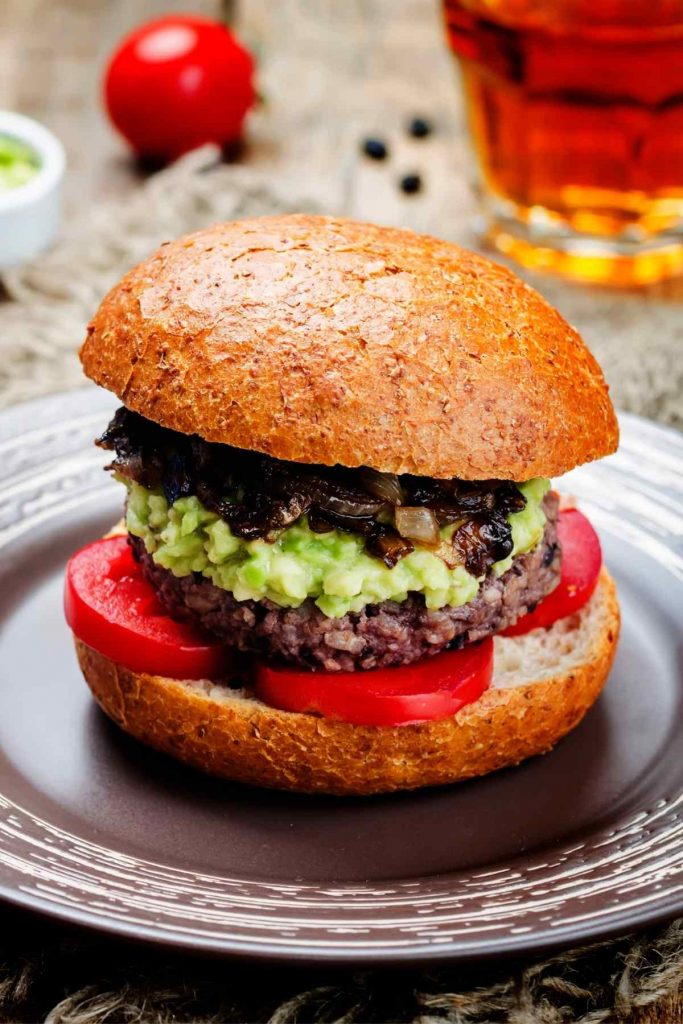 Transitioning to a vegan lifestyle is a cinch once you discover these black bean burgers. Crispy on the outside and tender on the inside, these burgers are so delicious, even a true meat lover will adore them.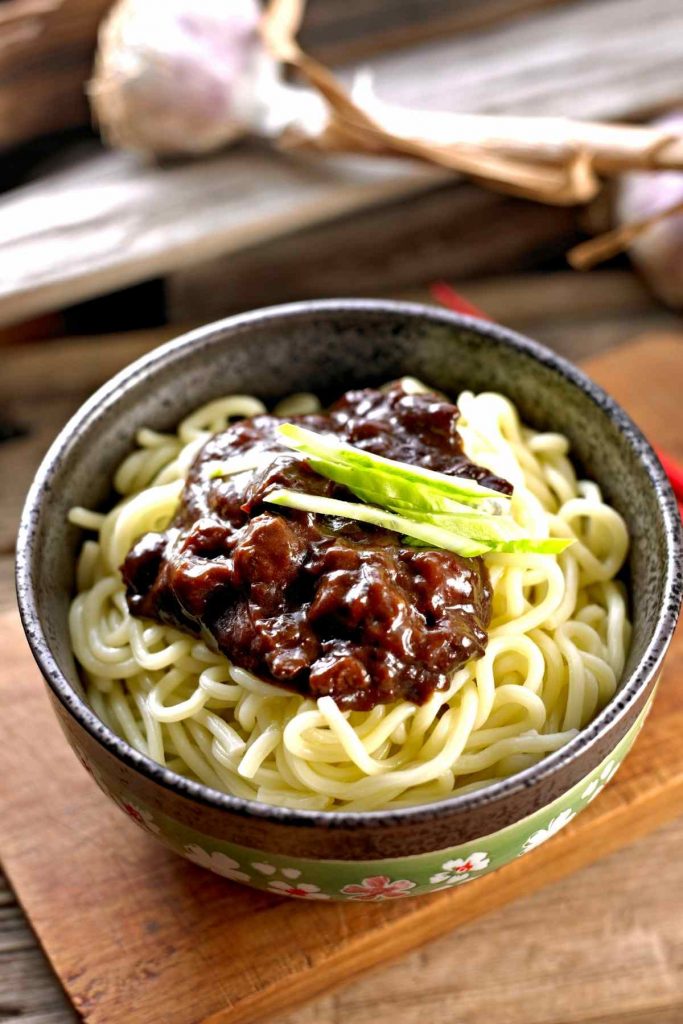 This traditional Korean noodles recipe is an authentic dish so tasty, you won't believe how simple it is to prepare.
Easy to make in advance, this quinoa and black bean salad is hearty, healthy, and packed with flavor! It's a great recipe for meal prep, too. Fast and healthy food has never been so easy to prepare.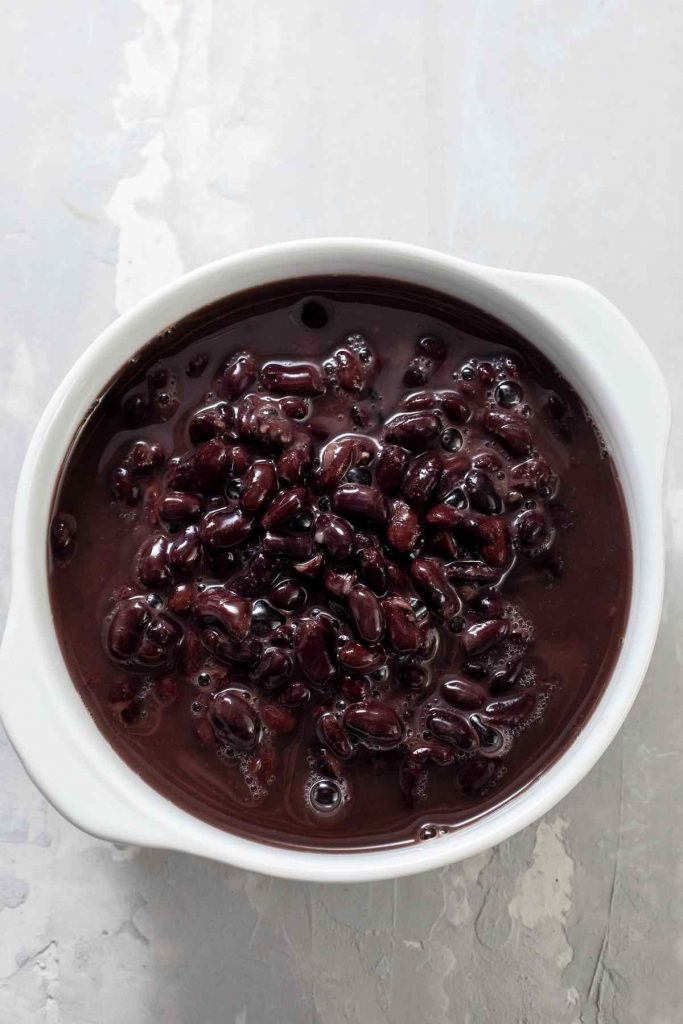 Simple and delicious, this creamy recipe for savory black beans on the stovetop or in a pressure cooker is easy for even a novice chef.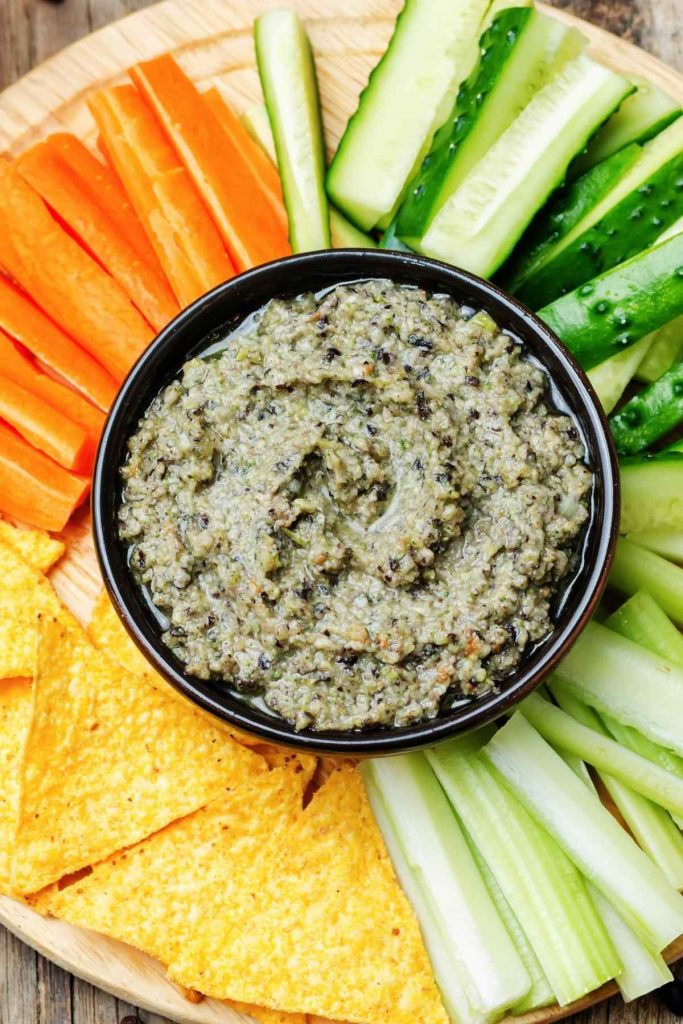 Give your guests an appetizer they won't be able to resist with this black bean dip recipe. Combined with onion, cilantro, garlic, jalapeno, spices, and a splash of lime, this creamy dip is a real crowd-pleaser.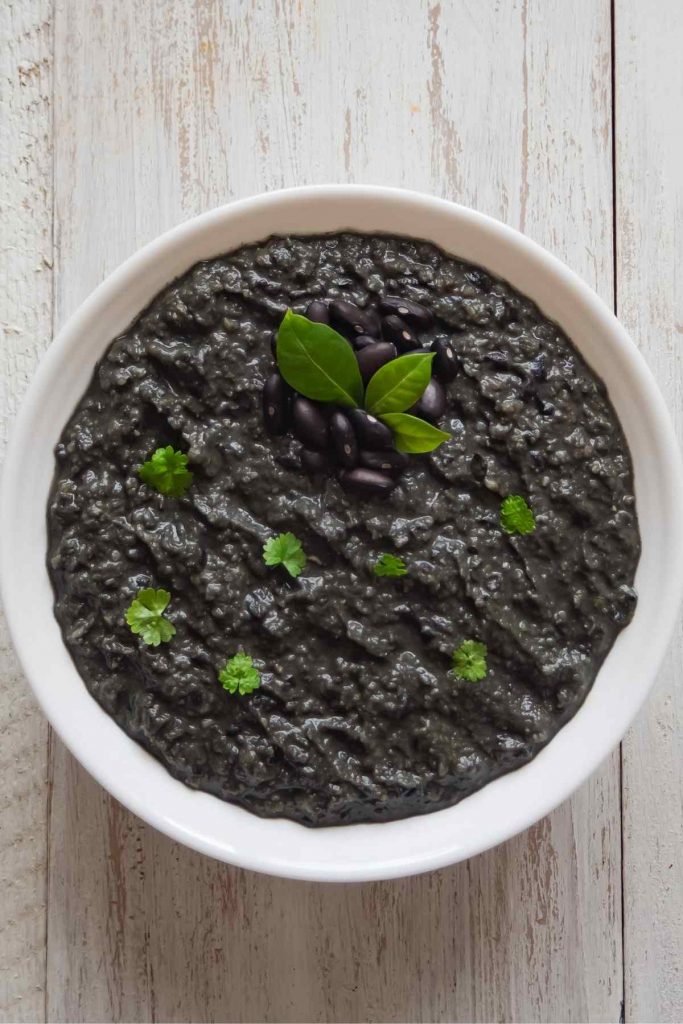 All you need for this delicious dish is five ingredients and 10 minutes to spare. In no time, this healthy and savory side is ready to plate and serve. That's a weeknight winner in our books!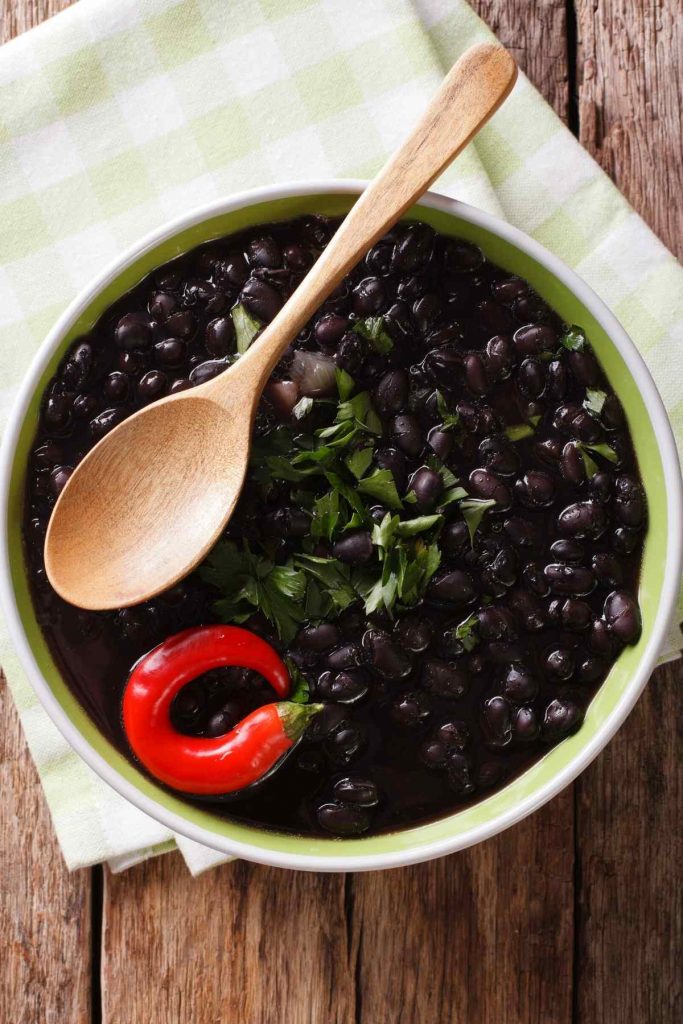 Seasoned to perfection and simmered in a crock pot, this black bean recipe is a cinch to prepare and is loaded with flavor. Easy and delicious? Yes, please!
These easy enchiladas will be your new favorite. Loaded with hearty black beans, cheese, and enchilada sauce, these vegetarian delights are so satisfying and delicious. Complete with your favorite Mexican toppings for an authentic meal experience.
Is it even a taco if it doesn't have black beans in it? These delicious tacos are so tasty, that you'll feel like you're in Mexico!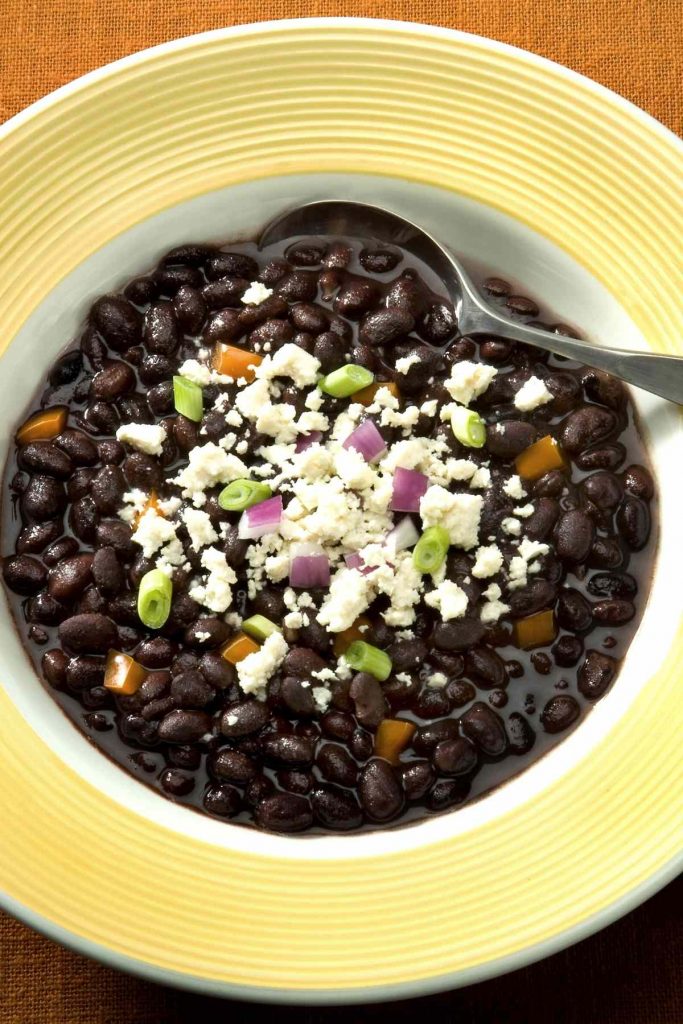 Quick and easy to make, this authentic Mexican black bean recipe is loaded with flavor! You'll love making this side dish because the whole family will love it.
This tasty sweet potato and black bean chili dish freezes super well. You can make a big batch and freeze the leftovers for a quick meal on another night. You can also serve it with cornbread, tortillas, or coleslaw for even more flavor.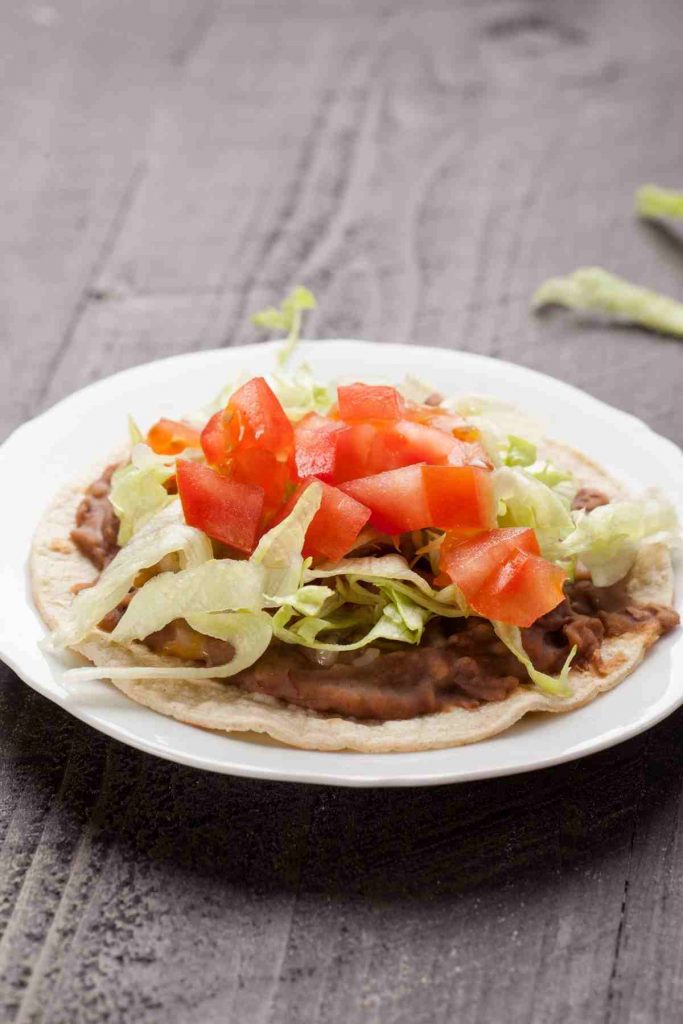 Crunchy tortillas topped with hearty black beans and fresh veggies, this healthy dish is savory and delicious. For entertaining or for a busy weeknight, this recipe is always a hit.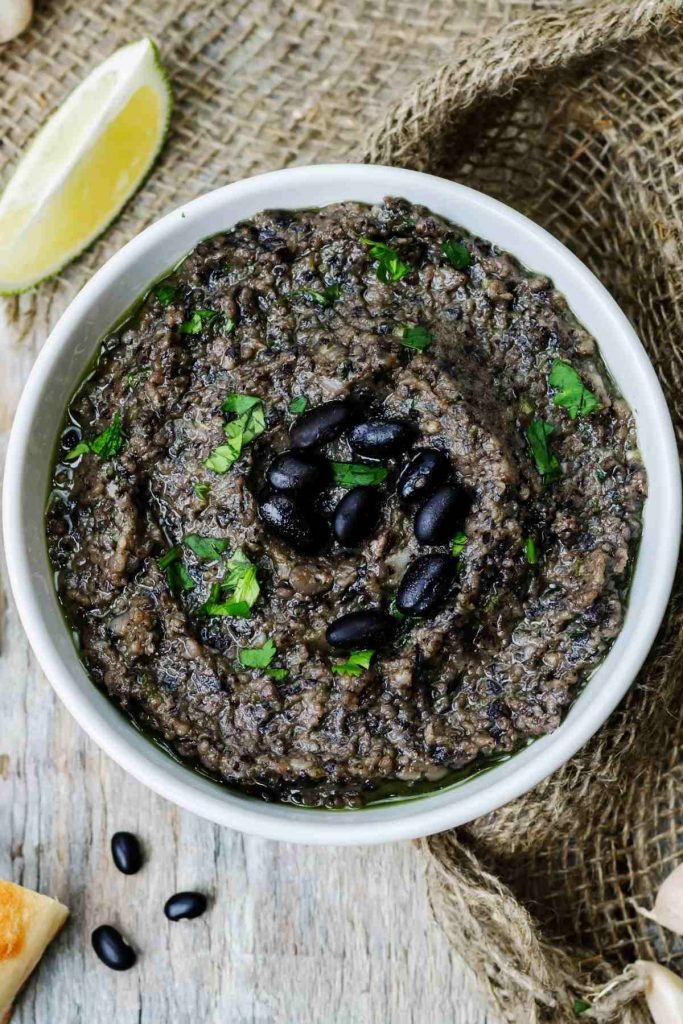 Twist your traditional hummus dip by using black beans instead. Toss in some jalapenos and a splash of lime juice for even more kick.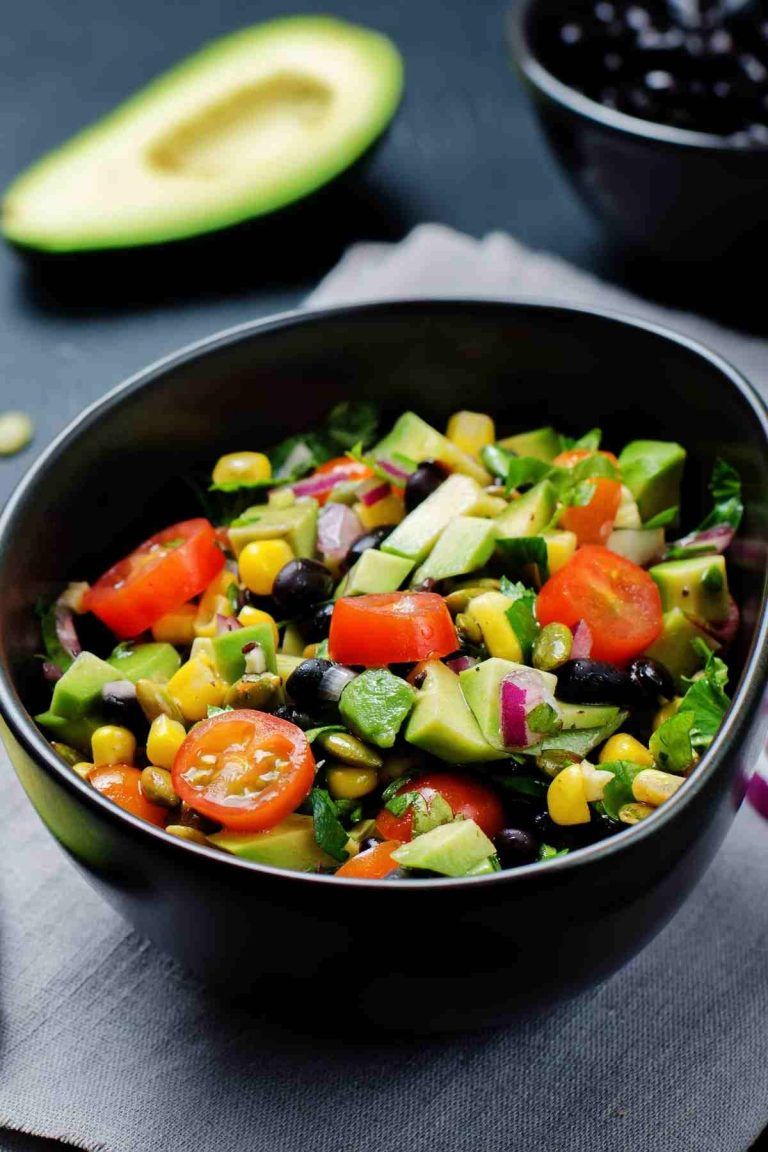 The best part about this flavorful salad is that it's an easy make-ahead dish. Great for serving a crowd, this yummy salad is a summer barbecue classic.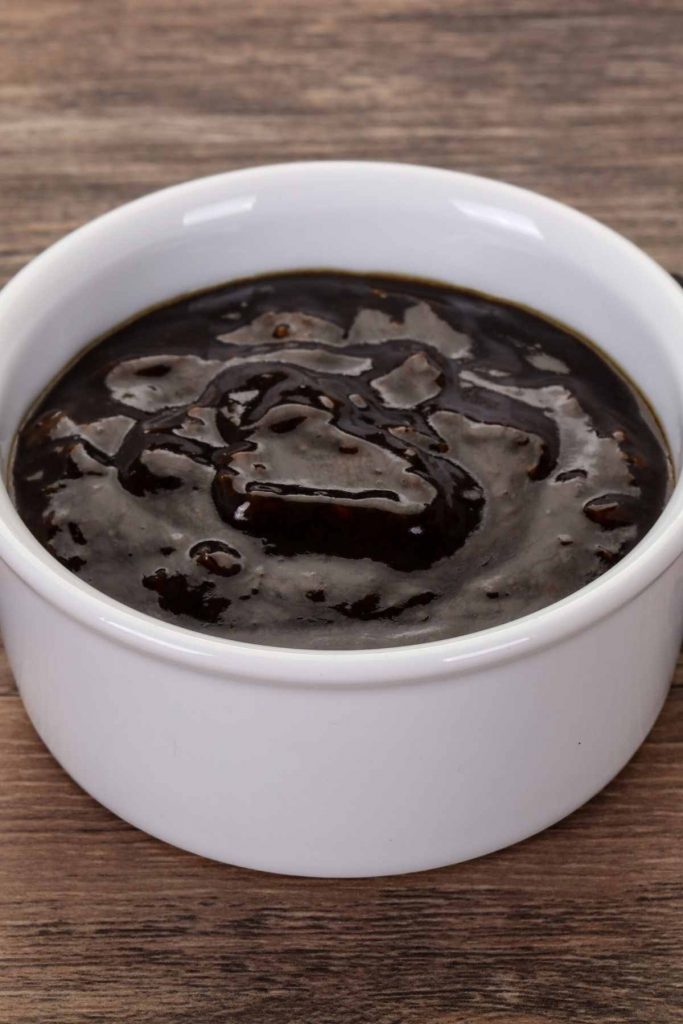 If you have a hankering for some Chinese food, why not whip up some yourself? With this black bean paste recipe, making savory Chinese dishes at home has never been easier. As a condiment, dressing, dip, or marinade, the rich flavors of this paste are perfect for your Asian culinary experiments.
Looking for some tasty meatless options for your weeknight dinners? Try this spicy black bean burger! We guarantee the whole family will beg for seconds. Seasoned to perfection and served with homemade avocado sauce, these burgers are always a hit.
Try this shrimp and black beans dish, sautéed into the perfect stir-fry, and served with steamed white rice. Simple and delicious, this is a satisfying meal you'll love.
A healthy alternative to typical pasta, this dish comes with all the flavor you'd expect from such a warm, comforting meal. Ready in just 10 minutes, this is a dish even your pickiest eaters will enjoy.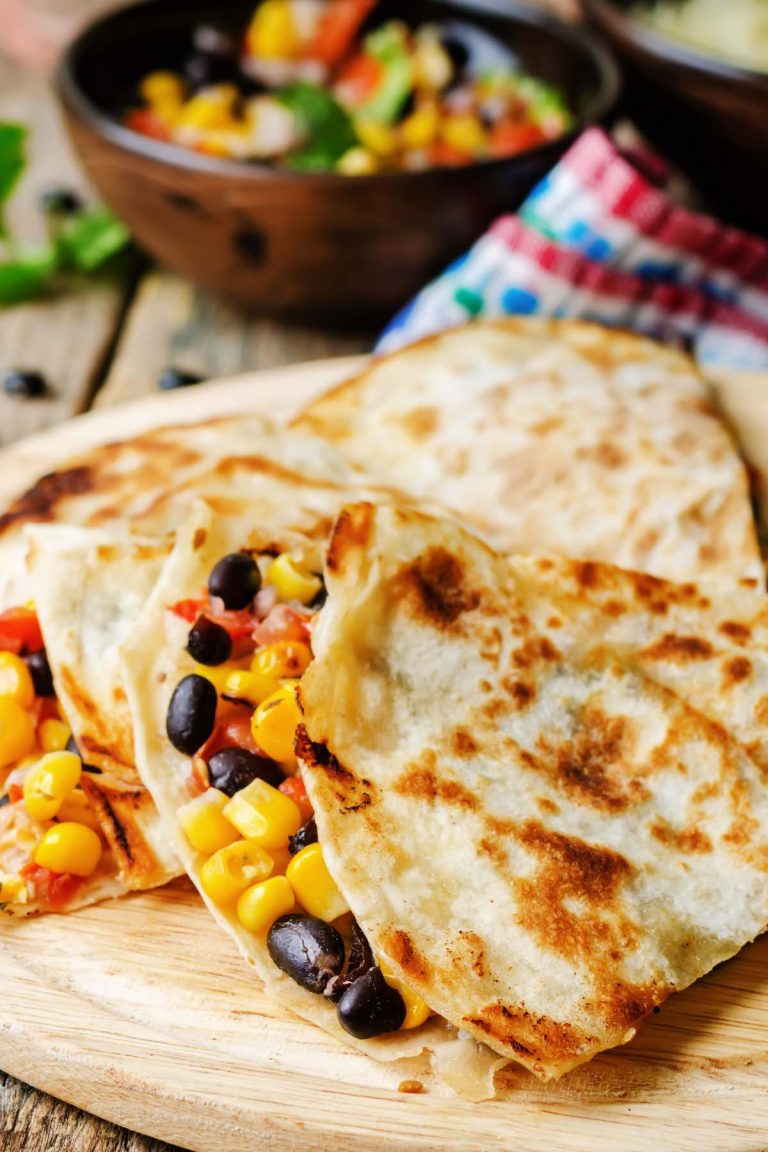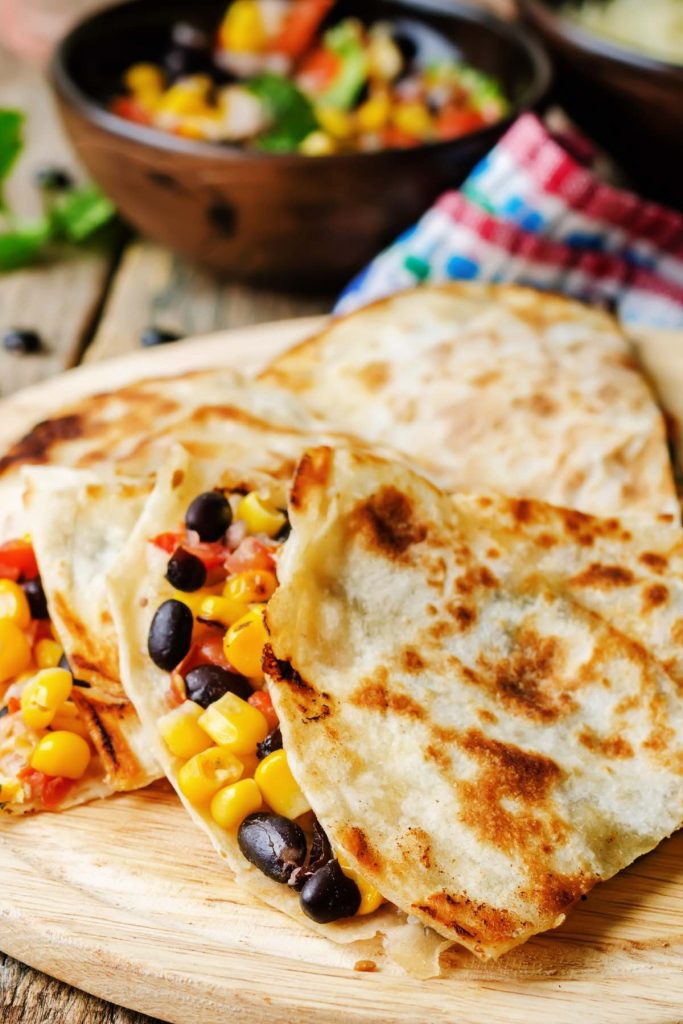 A blend of cheese, beans, corn, cilantro, and onion, this dish is a tasty and flavorful meal the whole family will devour. The best part? You can make a large batch and freeze the leftovers to have a quick dinner ready for another night.
This authentic Chinese dish is so simple to make, you may never order takeout again. Don't believe us? Give it a try and see for yourself.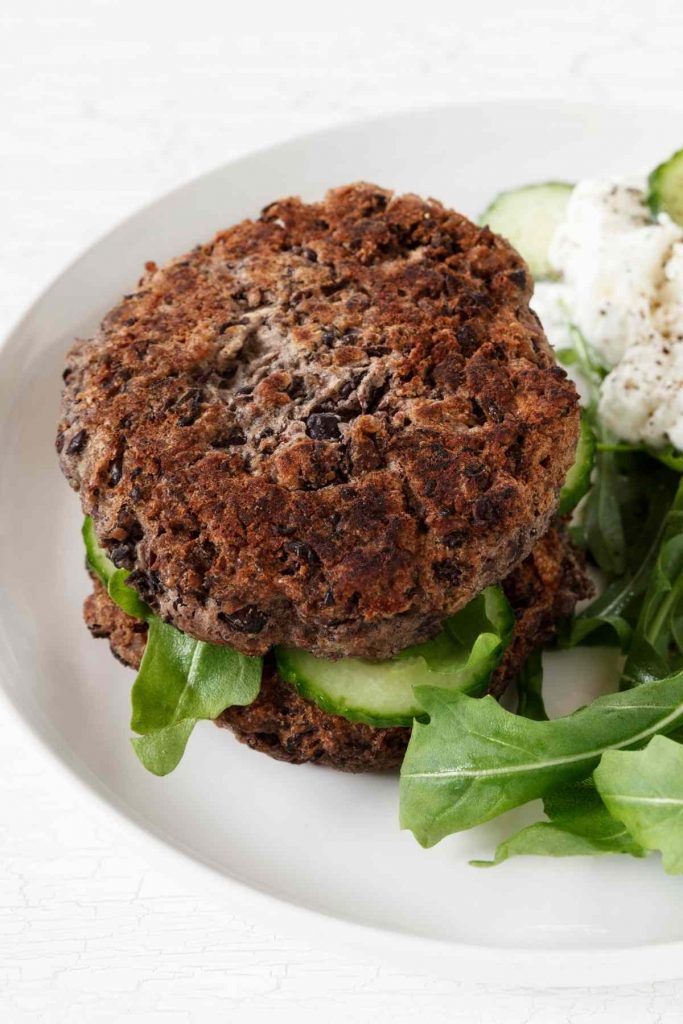 Crispy on the outside and tender on the inside, this creamy black bean cake is surprisingly delicious.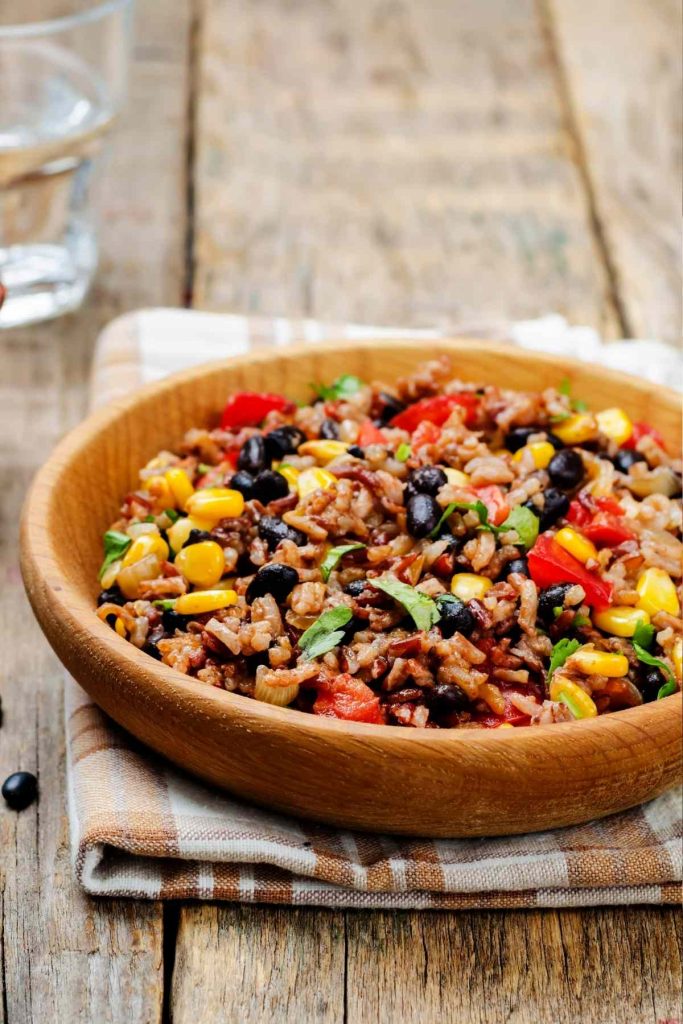 Loaded with healthy vegetables and brown rice, this hearty casserole is a simple one-dish meal that is easy to prep and loaded with flavor.
Seasoned to perfection with garlic, cumin, oregano, and cilantro, this tasty side is a weeknight winner! Easy to make and loved by all, this recipe is about to become your new weeknight go-to.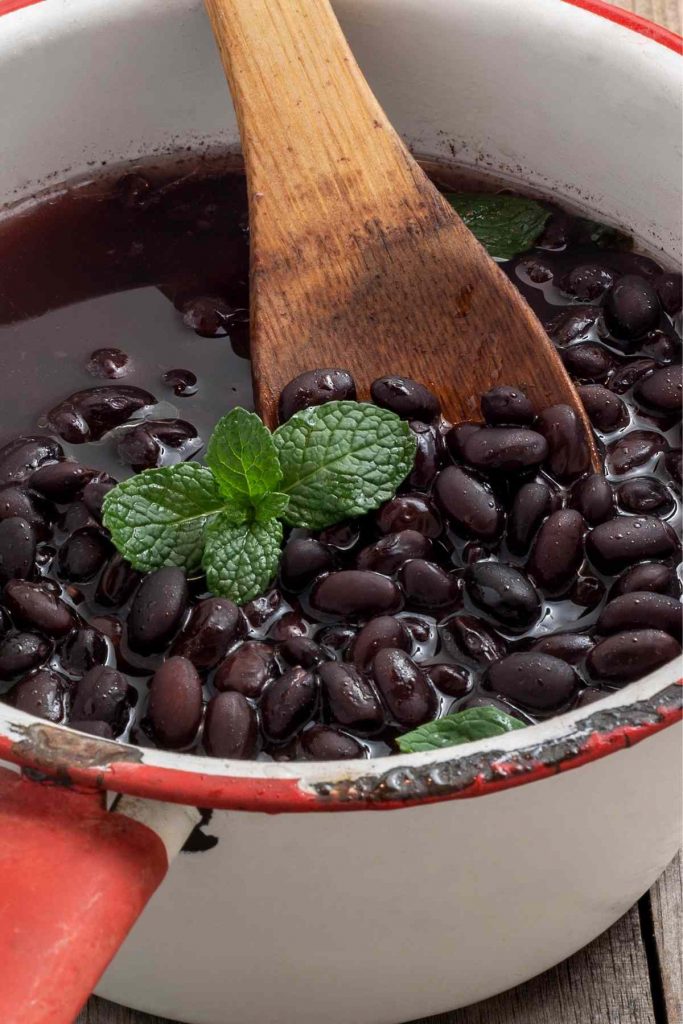 Craving those Chipotle black beans? Try this copycat recipe to make your own any time you want. Just like the restaurant, this recipe is loaded with chili powder, cumin, lemon, lime, and loads of savory flavor.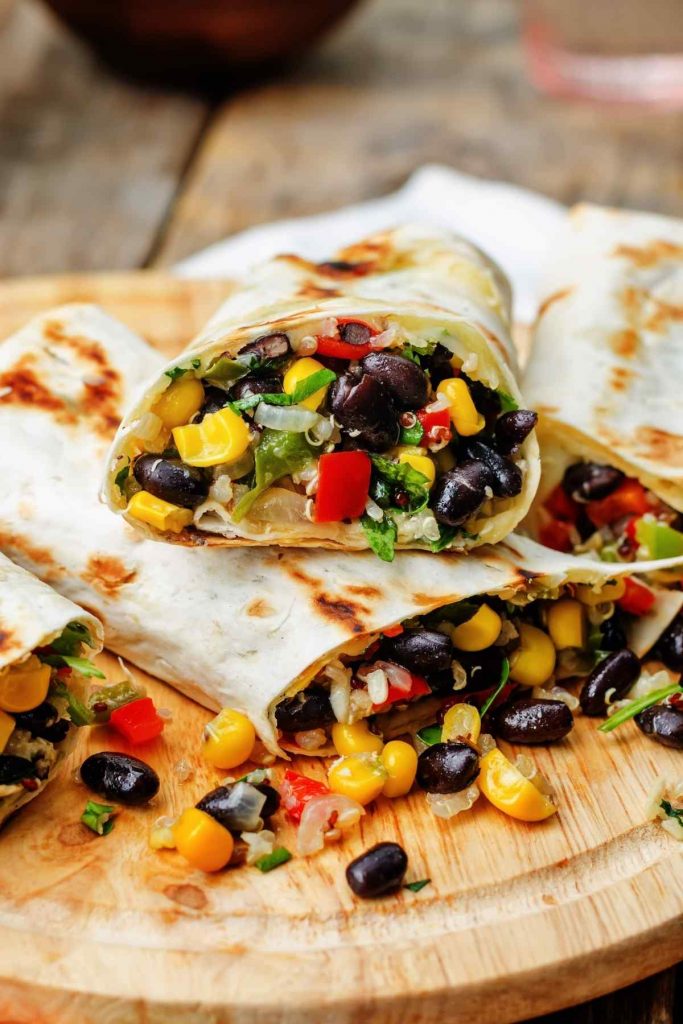 Authentic Mexican burritos, these vegetarian delights are so delicious and so simple to make! If you're looking for more meatless meal inspiration, then try this out!
Best Black Bean Recipe Collection
Bright, flavorful, and delicious, this black bean and corn salsa is a vegan-friendly side that you will love. Made with jalapenos, red onion, and seasonings, topped with fresh cilantro, this salsa is a party for your palette!
Print
Pin
Rate
Ingredients
1

can

black beans

drained and rinsed

1

can

corn niblets

drained

3

jalapeno peppers

seeded and diced

2

large tomatoes

diced

½

medium red onion

diced

⅓

cup

cilantro

chopped

¼

cup

extra virgin olive oil

¼

cup

lime juice

½

teaspoon

cumin powder

salt to taste
Instructions
Place all of the ingredients into a medium bowl.

Stir well until combined.

Add additional salt if needed.

Serve with crunchy tortilla chips, and enjoy!
Tried this recipe?
Follow or tag us on Pinterest @izzycooking