From lo mein to stir-fried, there are a million ways to enjoy noodles. Not only are they absolutely delicious but most noodle recipes are super quick and easy to make. Bring your favorite Asian noodle recipes to your dinner table in no time with these top recipes.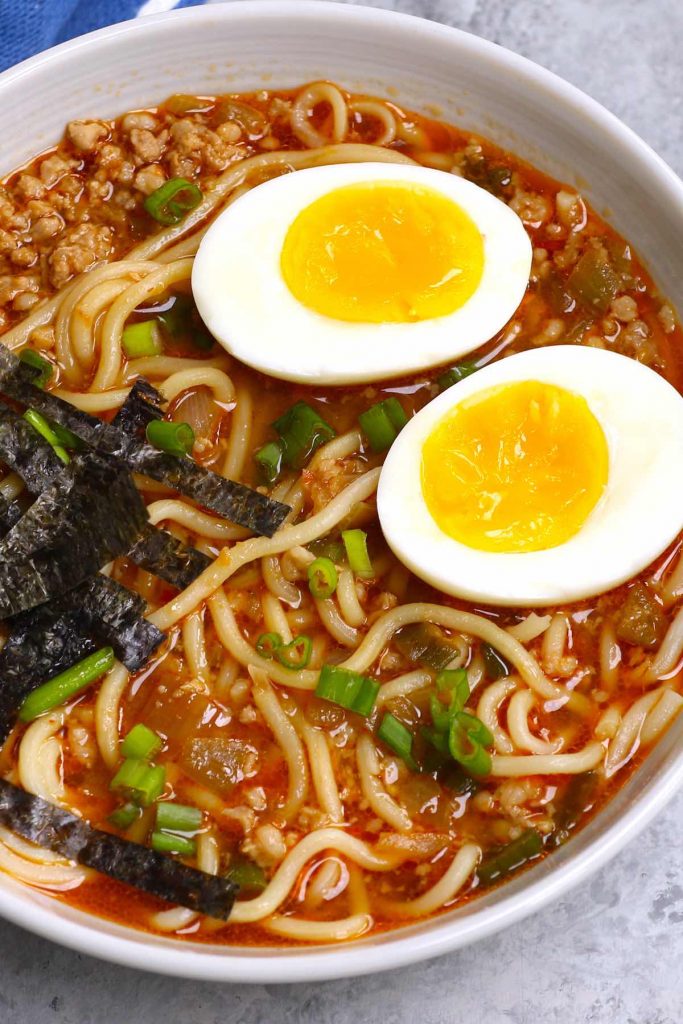 Steeped in a savory chicken broth, spicy miso ramen noodles, topped with soft-boiled eggs and green onions, makes for a hearty, soul-warming dish. Not only is this recipe even better than your favorite Asian restaurant but it's ready in just half an hour.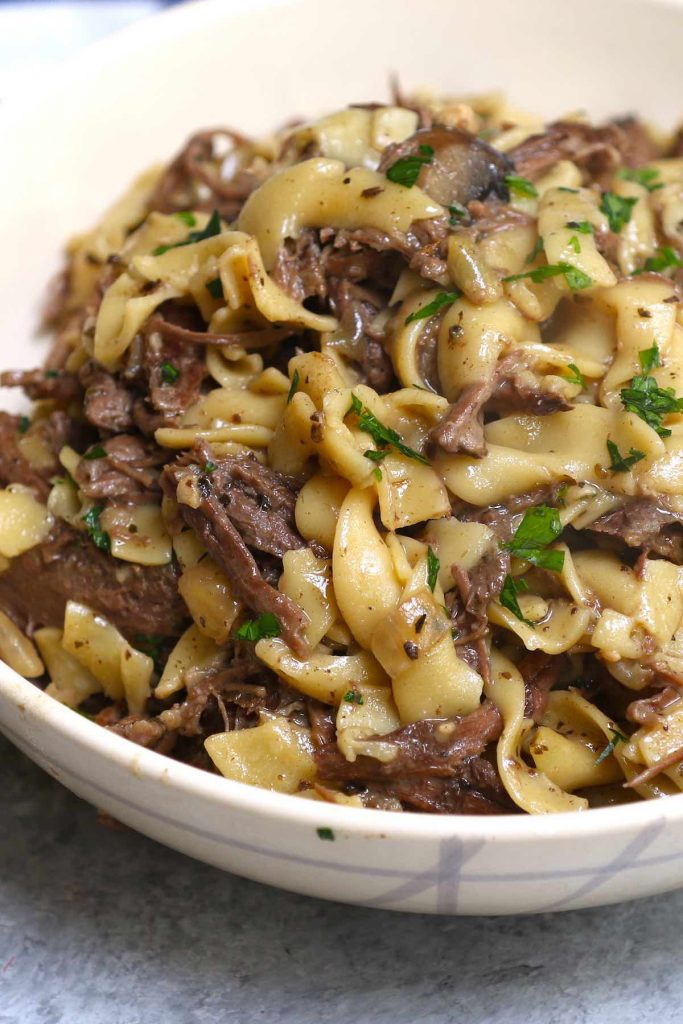 Filling and satisfying, this recipe calls for tender beef tips simmered in a creamy sauce over a plate of perfectly cooked egg noodles. Loaded with protein and flavor, this quick and easy recipe is the ultimate comfort dish. Serve alongside steamed veggies to make this meal even healthier.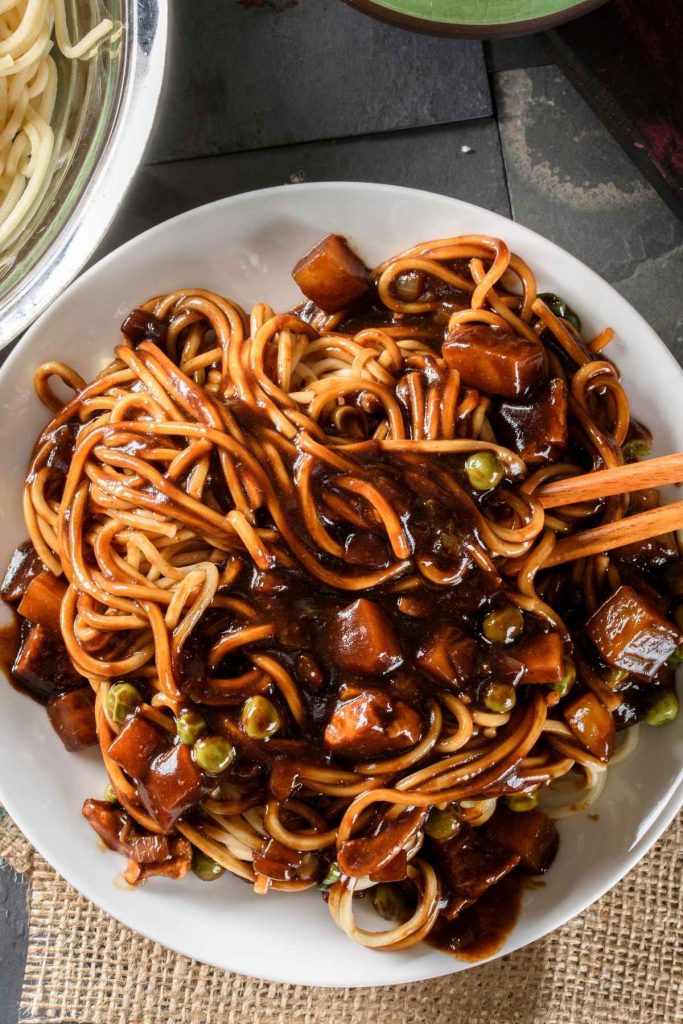 Loaded with flavor and easy to make, Instant Jajangmyeon Black Bean Noodles are very popular in Korea and we can see why. They're covered in a delicious umami black bean sauce and sautéed with diced pork, zucchini, and onions for a mouthwatering dish everyone will love.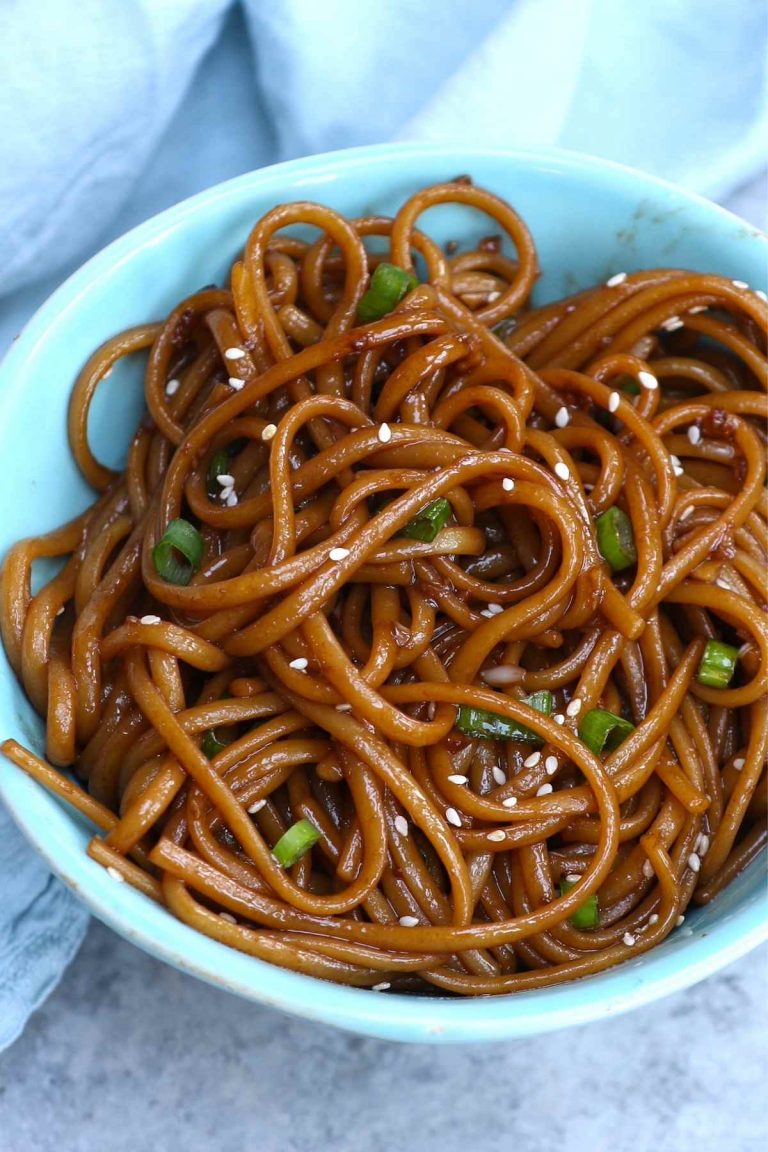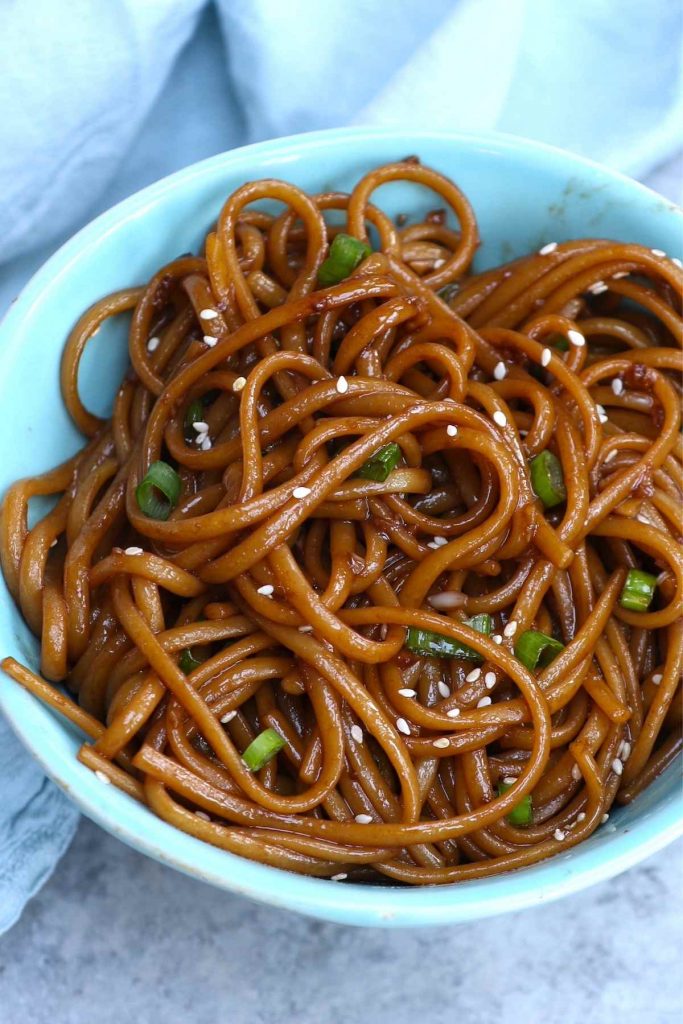 Using yakisoba noodles, teriyaki sauce, brown sugar, and sesame oil, these hibachi noodles pair perfectly with shrimp, chicken, beef, tofu, or any other protein. You can adapt this recipe to your preferences and you'll always end up with a savory dish.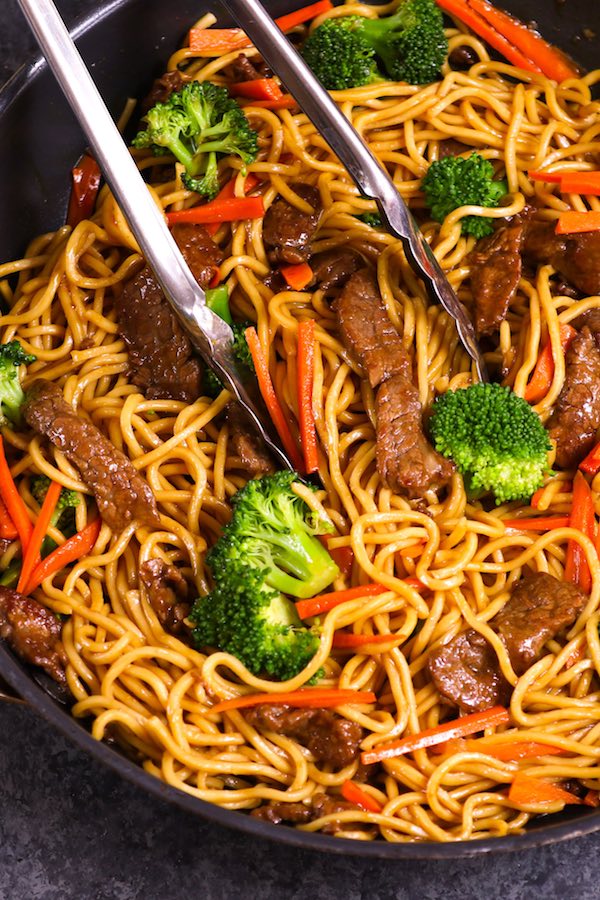 Not sure what to prep on a busy weeknight? This Garlic Beef Lo Mein recipe is ready to plate and serve in just 20 minutes. Once you master this recipe, you will toss your takeout menus for good.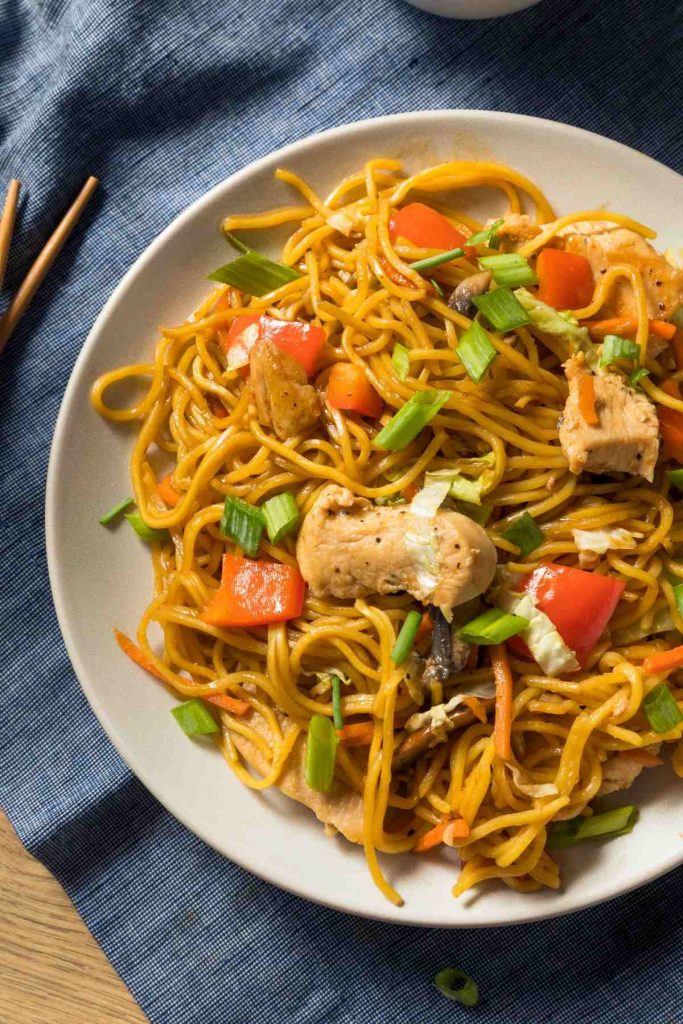 Found at any Asian market, yakisoba noodles are made of buckwheat flour and they pair perfectly with this chicken recipe. Hearty and nutritious, this is sure to become a family favorite.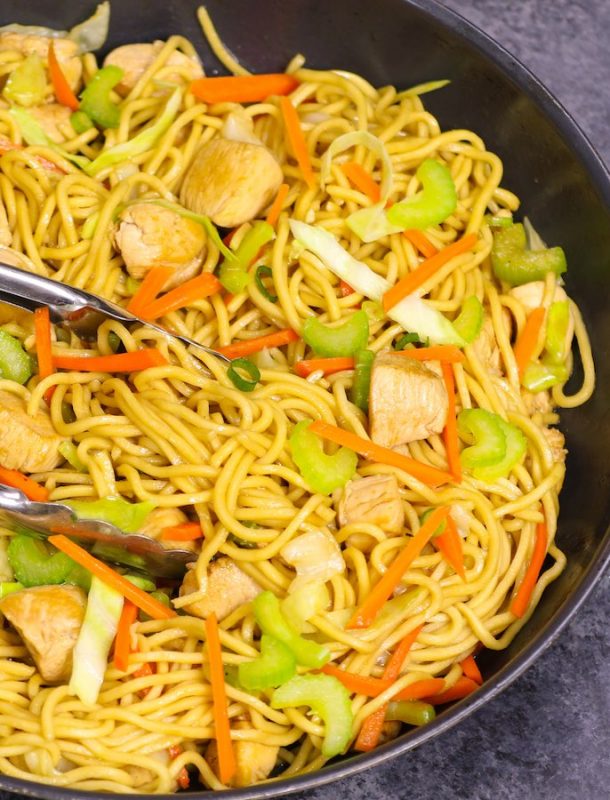 Chicken Lo Mein is quick and easy to make, even for a novice chef. You don't need to be a whiz in the kitchen to whip up this flavorful dish. You can also substitute the chicken for pork, shrimp, beef, or any other protein of your choice.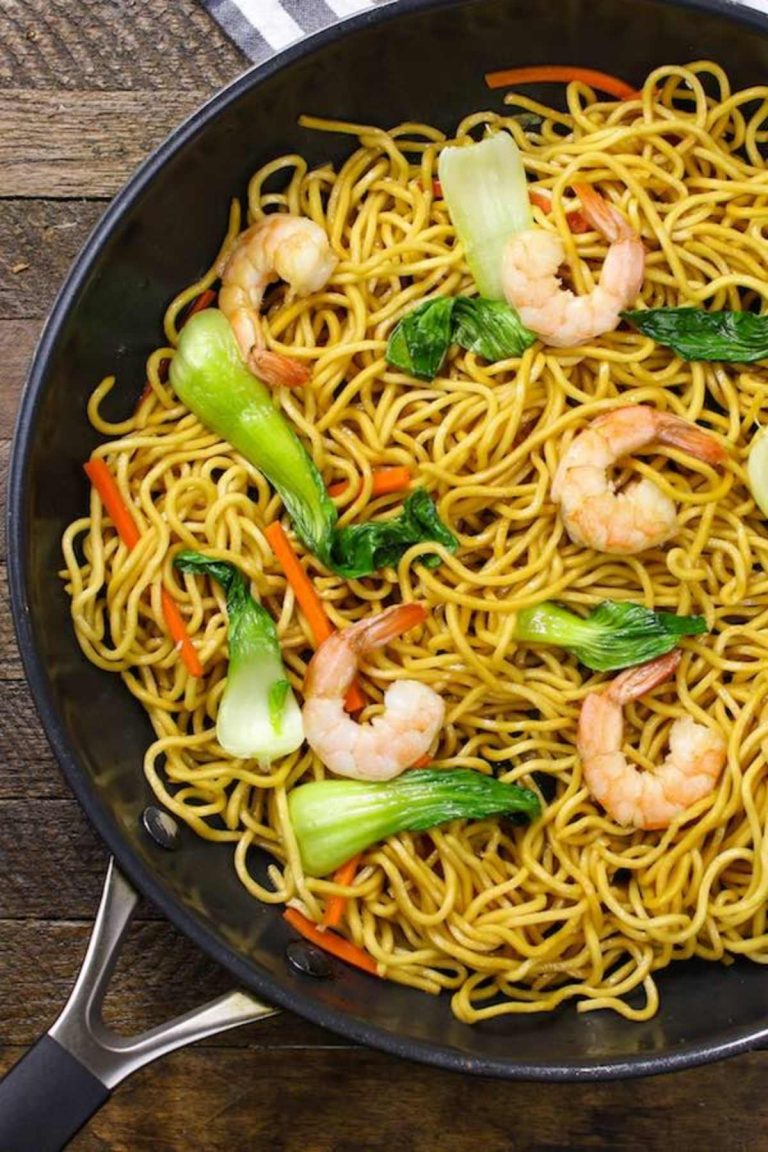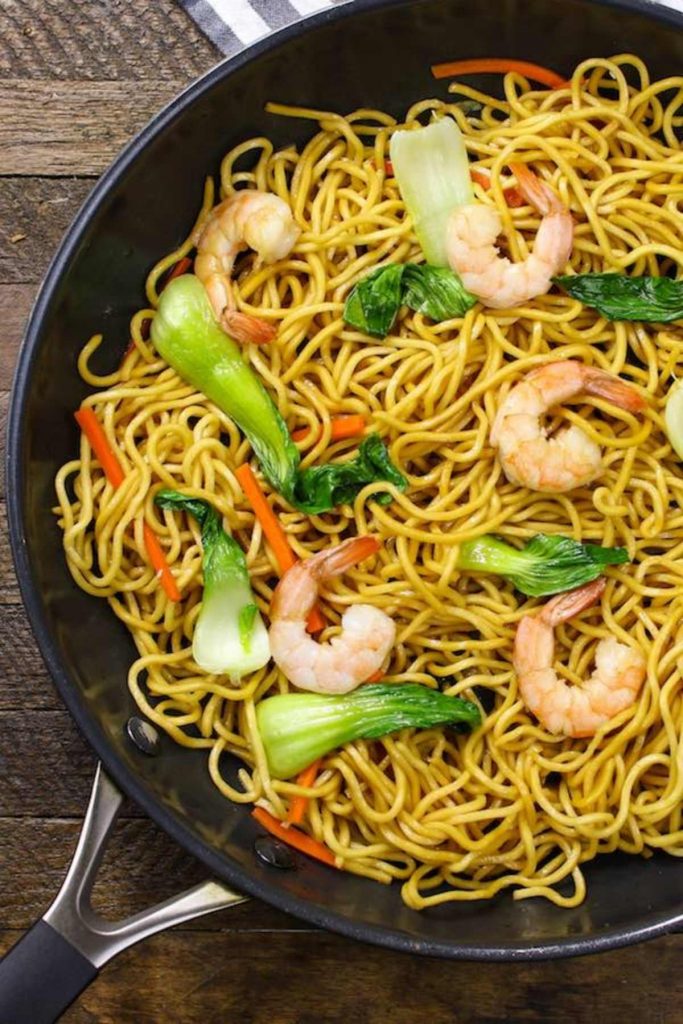 Loaded with vegetables and tossed with fried shrimp, this chow mein recipe is so quick to make. In just 20 minutes, this meal is ready to serve and the delicious sauce is sure to please even your pickiest eaters.
If you love to cook and spend time in the kitchen, you will love making your own Chinese egg noodles. This recipe is a little time-consuming but the result makes it so worth it. You can use your noodles in wonton soup or even freeze them to use another time. There's nothing quite like homemade.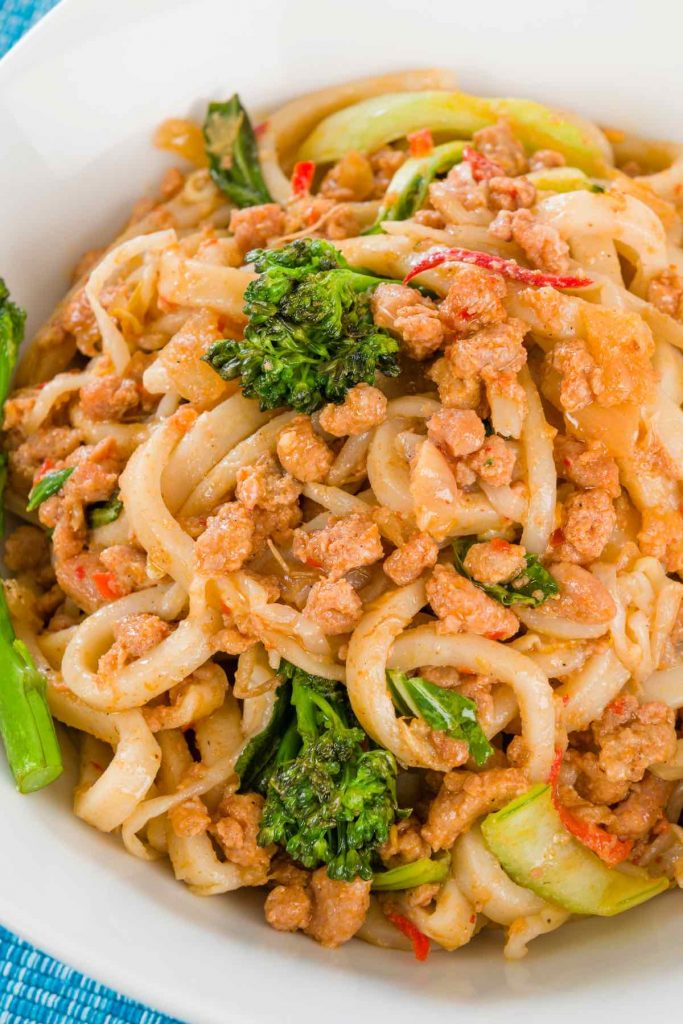 Made with ground pork and a savory sauce, this spicy dish is so flavorful and delicious. If you like to turn up the heat, you'll love this fiery dish.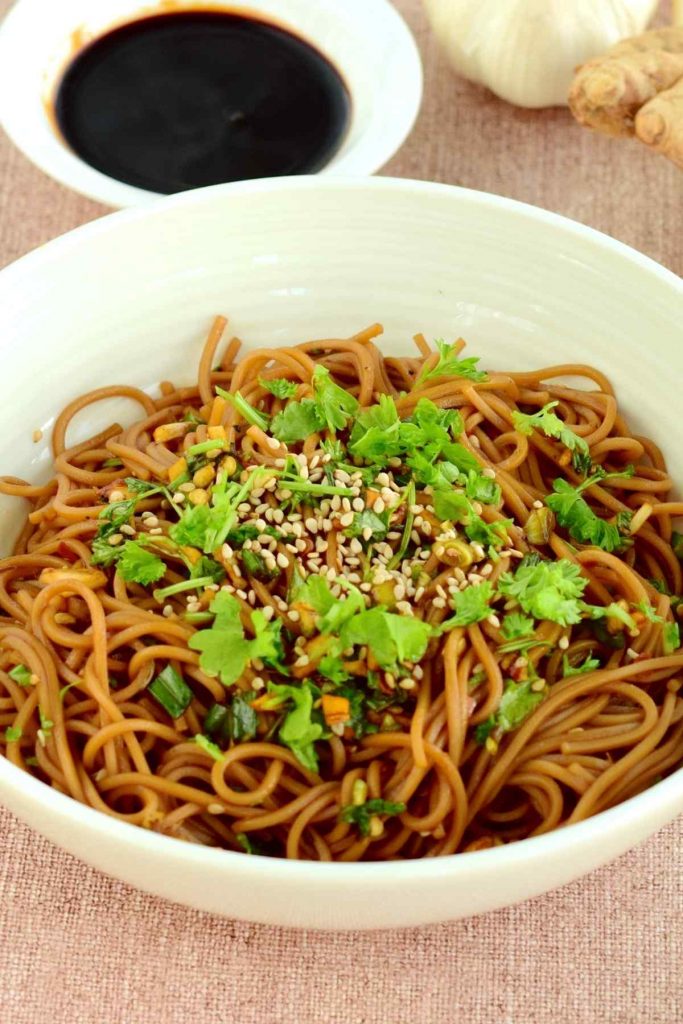 Covered in a mouthwatering peanut sauce, these sesame noodles are takeout-level delicious. In fact, you may like them even better than takeout!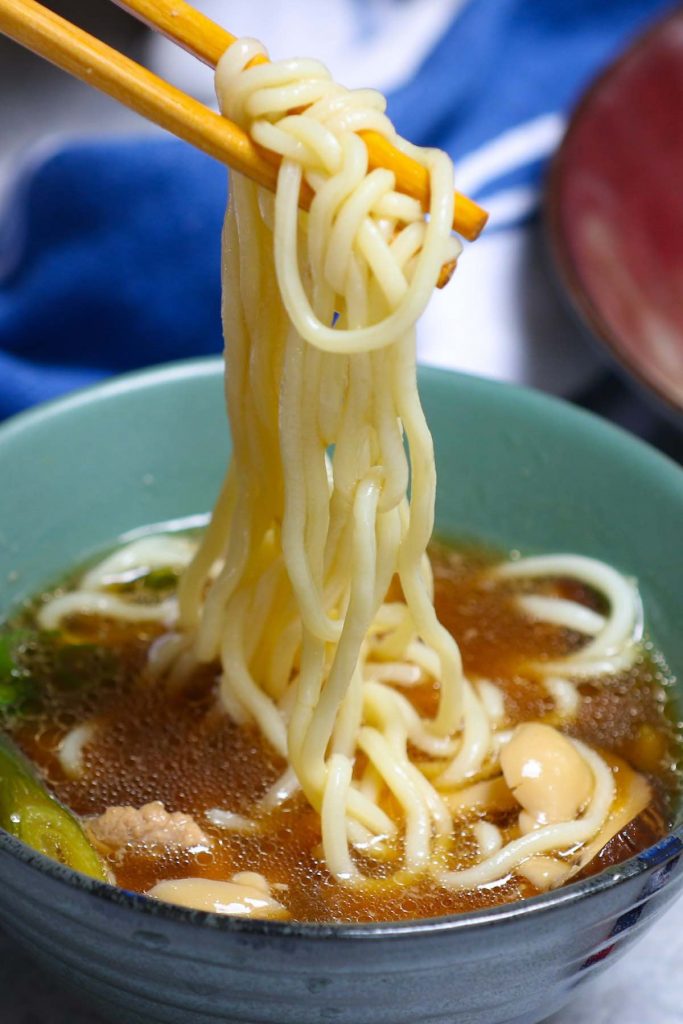 This soup warms the soul on a cool day. Tasty Japanese noodles in a savory broth with pork belly, fresh veggies, and a soft-boiled egg, this meal is hearty and healthy. The best part? It's ready in just 30 minutes.
Sweet and salty at the same time, this popular dish is even easier to make at home than you may think. This dish is ideal for busy weeknights because it only takes 20 minutes to prepare and the whole family is guaranteed to love it.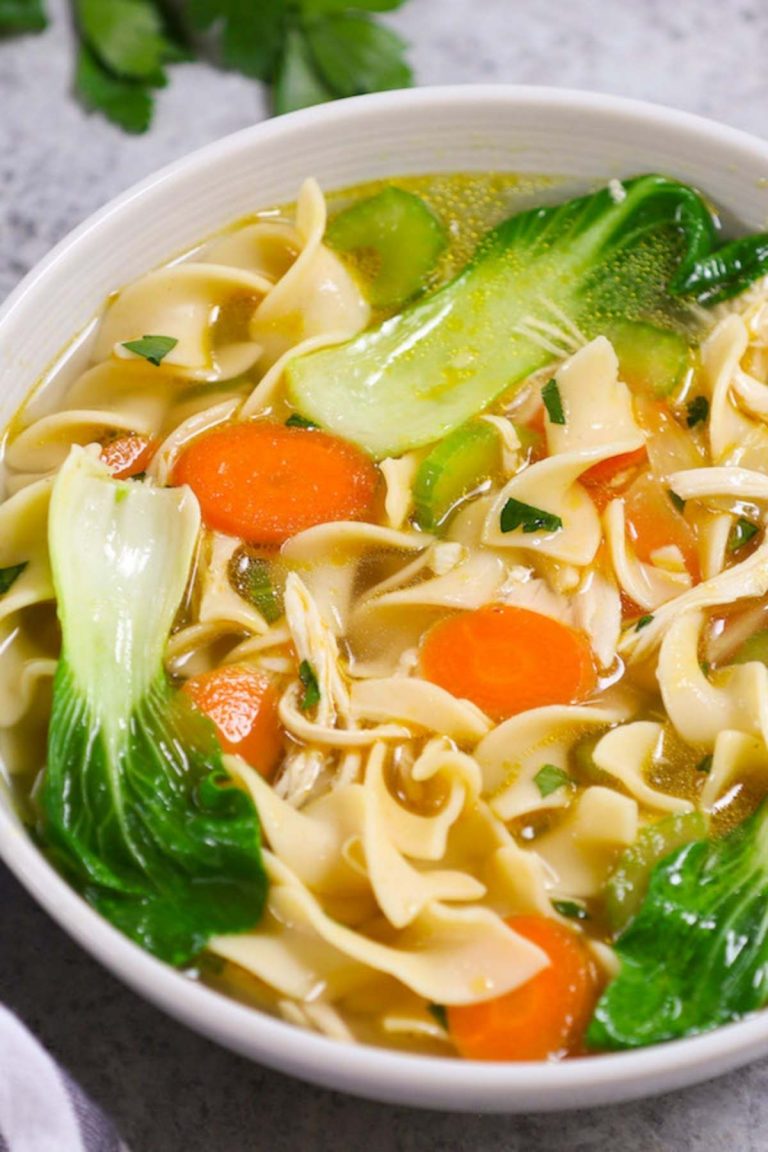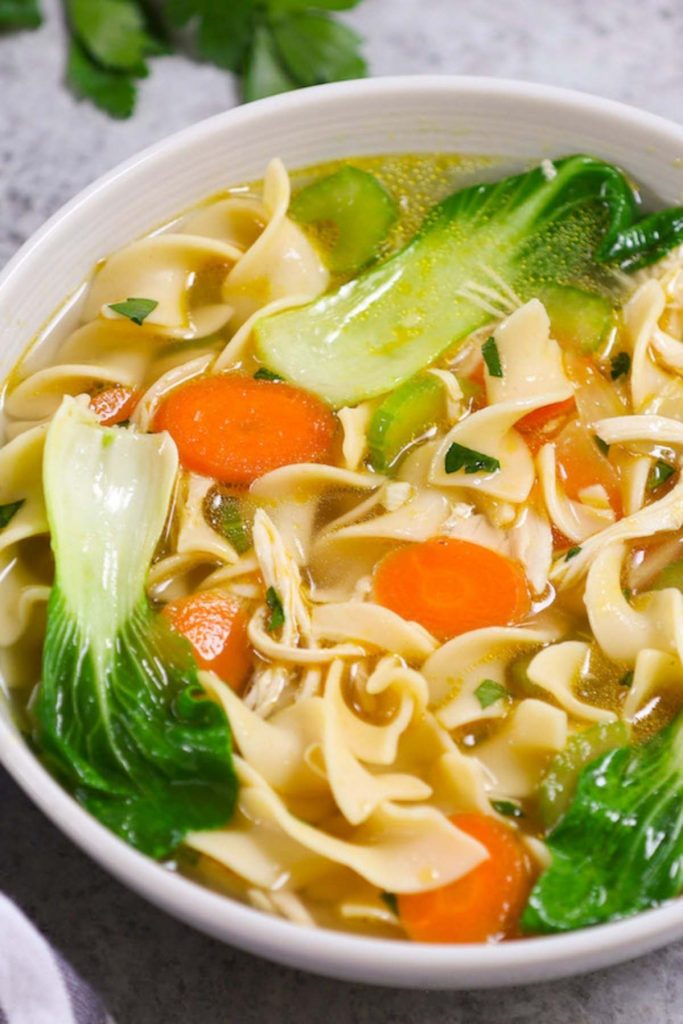 No time to prep? No worries. The instant pot can do all the work for you with this recipe. In just 30 minutes, this hearty, flavorful dish is ready to serve. Loaded with tender chicken, tasty noodles, and fresh vegetables, this noodle soup is going to be a hit.
This sweet and zesty salad has a crunch to it so it's perfect for summer gatherings. Whether you're hosting or attending a potluck, this salad is a summertime winner.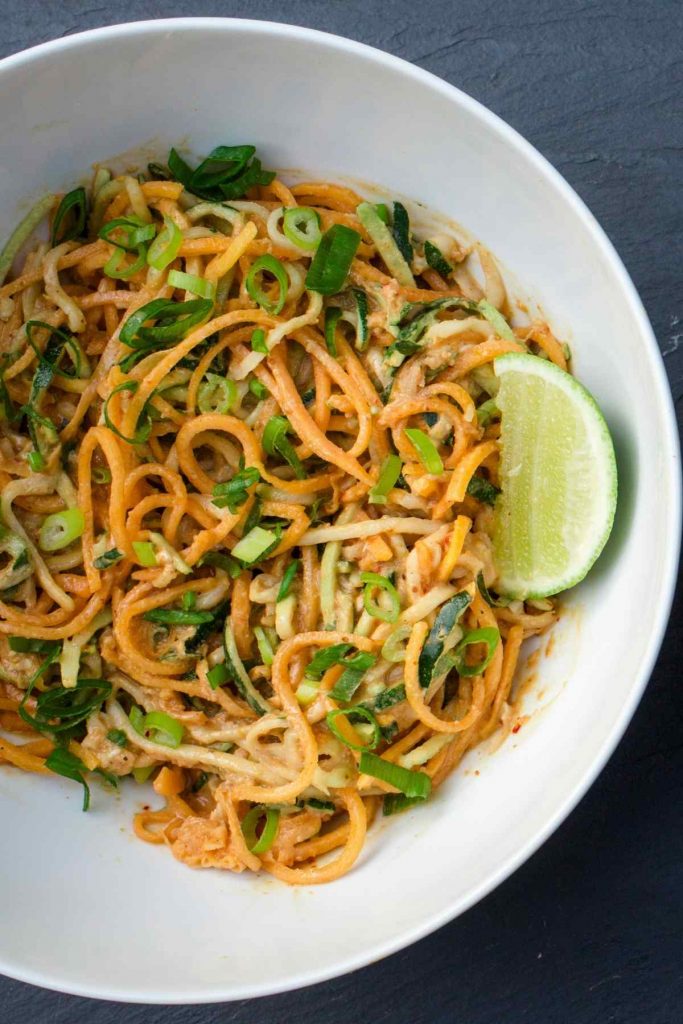 Is there anything more satisfying than a warm bowl of spicy Thai peanut noodles? In just 10 minutes, this savory plate is ready to serve.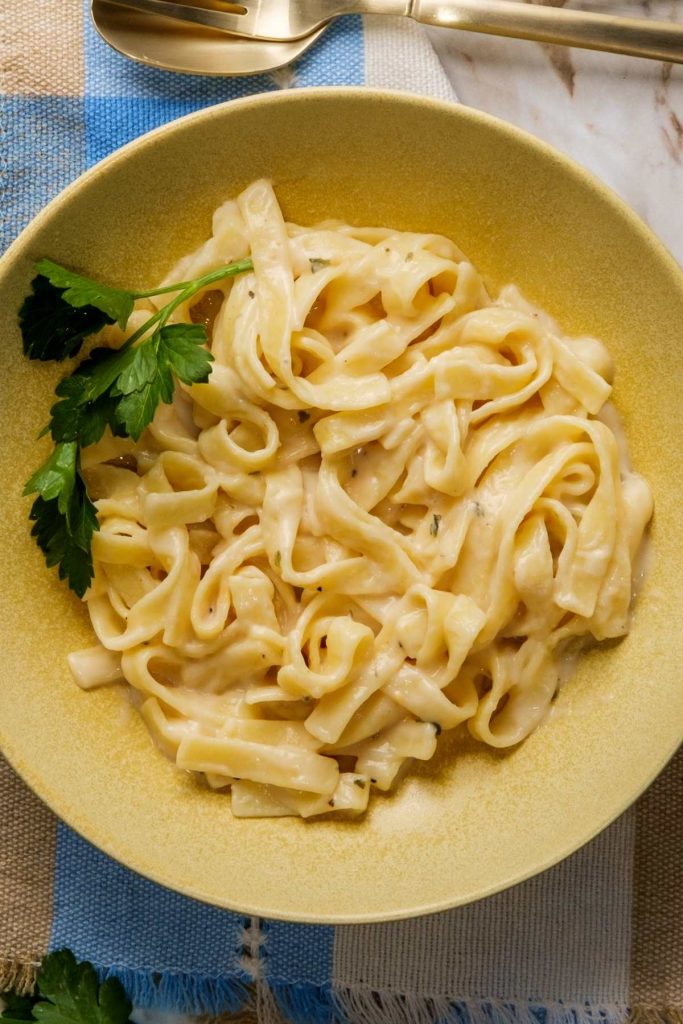 Longing for a taste of Italy? Make your own Fettuccine Alfredo with just a handful of ingredients. We promise it's so easy to make. This dish is sure to become a family favorite.
Salt and pepper noodles with fried cabbage and caramelized onions? Sign us up! Not only is this dish loaded with flavor, but it's simple to make and the ingredients are very affordable.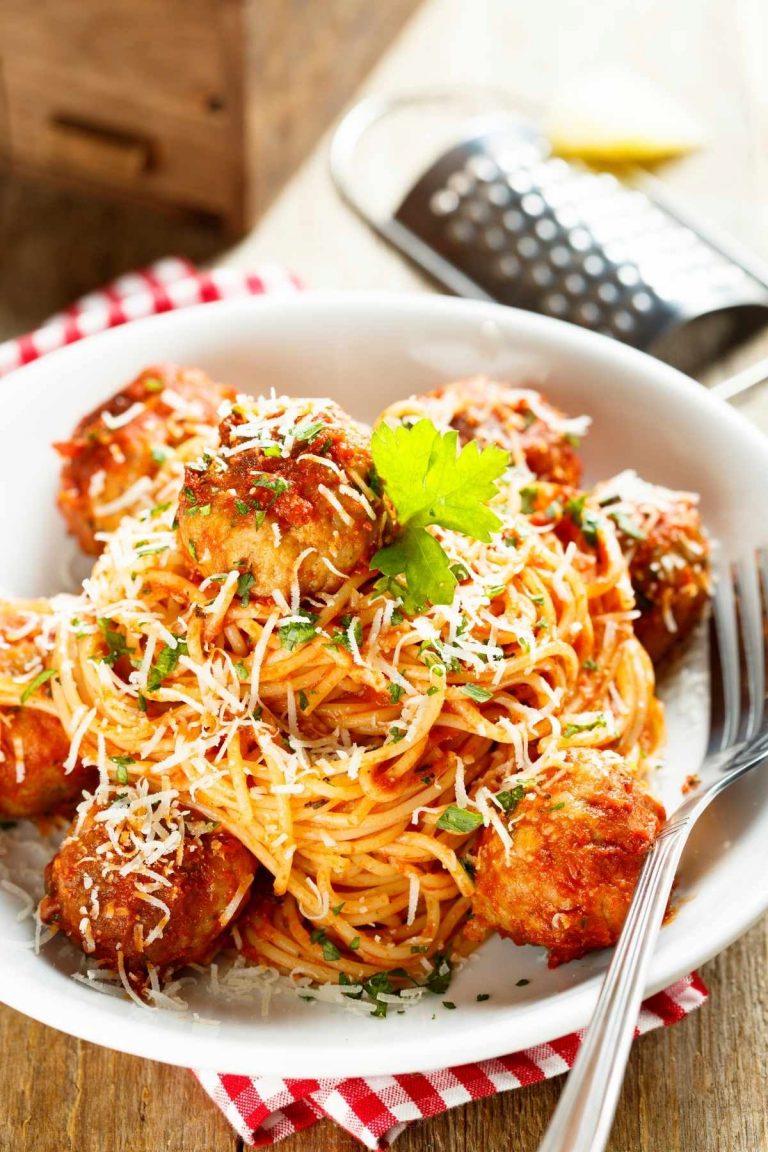 A spaghetti and meatballs dish is always a crowd pleaser. Your picky eaters will devour this authentic recipe. Plus, it's so easy to make so it's ideal for a busy weeknight.
Made with star anise, cloves, cinnamon, garlic, ginger, basil, mint, cilantro, and a slew of other delicious herbs and spices, there's only one way to enjoy Vegan Pho soup: you slurp it! This healthy and hearty dish warms the belly and the soul, and it's ready in no time. This recipe is sure to be your new favorite this winter.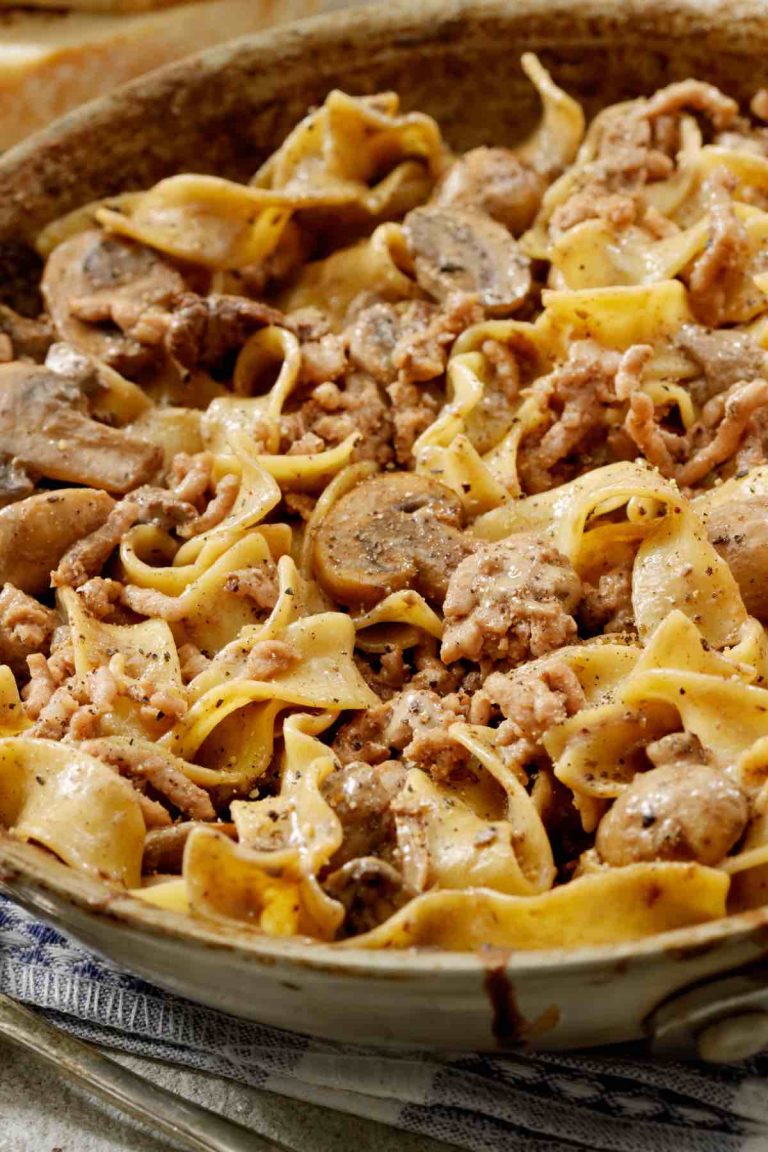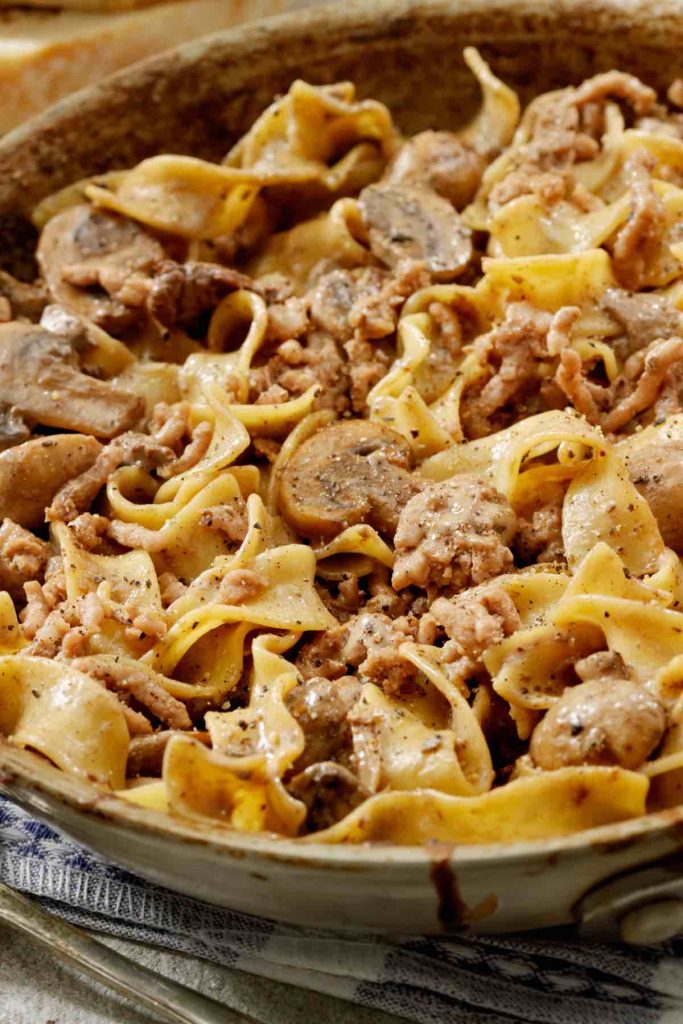 Beef stroganoff is a tasty, comforting dish, but the best part is that you can make it one single pot. Quick to prepare and easy to cleanup after, this recipe is about to become your weeknight go-to.
Shirataki noodles are easier to make than you might think, and we promise, it's even better than take-out.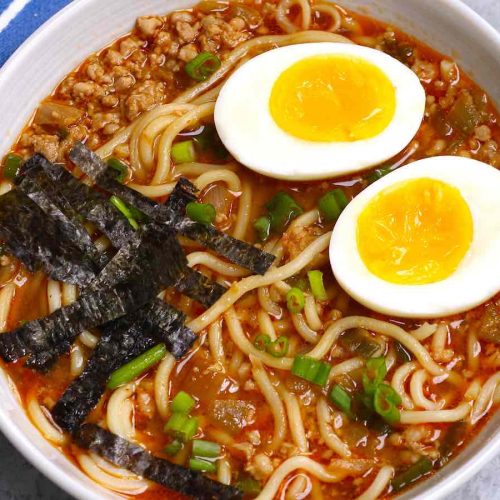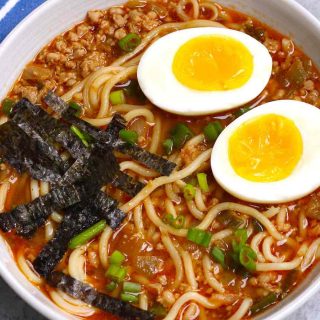 Easy Noodles Recipe: Spicy Miso Ramen
Steeped in a savory chicken broth, spicy miso ramen noodles, topped with soft-boiled eggs and green onions, makes for a hearty, soul-warming dish. Not only is this recipe even better than your favorite Asian restaurant but it's ready in just half an hour.
Print
Pin
Rate
Ingredients
Spicy Miso Ramen Broth
3

tablespoons

miso paste

2

teaspoons

chili bean paste

or doubanjang, or Korean gochujang. Add more for a more spicy soup, and omit this ingredient for a non-spicy version

1

teaspoon

sesame oil

2

cloves

garlic

minced

2

teaspoons

freshly grated ginger

1

shallot

minced

1/4

pound

ground pork

2

cups

chicken stock

I used reduced sodium

3

tablespoons

low-sodium soy sauce

2

green onions

salt and pepper

to taste
Toppings
2

soft-boiled eggs*

See how to make them in the notes

chopped green onions
Instructions
Make Spicy Miso Broth
Heat sesame oil in a large pot over medium heat. Add minced garlic, ginger, and shallot, and cook until fragrant, about 1-2 minutes, stirring frequently.

Add ground pork, and stir-fry until no longer pink.

Add chili bean paste and miso paste. Stir fry with the meat.

Add chicken stock, soy sauce, and green onions.

Cover and bring to a boil. Remove the lid, lower the heat and simmer for 10 minutes. (While you are waiting, you can make ramen noodles.)

Taste and season with salt and pepper to taste. You can add more chili bean paste if you'd like your soup to be extra spicy. Stir lightly. Remove from heat and set aside.
Cook Ramen Noodles
Cook ramen noodles al dente according to the instructions on the package.

When the noodles are cooked, drain completely and divide the noodles into 2 bowls.
Add Toppings
Pour the ramen soup on top of the noodles, and add toppings such as soft-boiled eggs and green onions. Serve and enjoy!
Notes
You can add more red chili paste to the broth if you'd like to add more heat to your dish.
Season with salt and pepper AFTER simmering so that your broth won't be too salty.
*To make soft-boiled eggs: Fill a saucepan with water and bring to a boil. Gently lower cold-from-the-fridge eggs into the water. Simmer for 7 ½ minutes, adjusting the heat as necessary to maintain a gentle boil. Transfer the cooked eggs to iced water and chill for 3 minutes. Crack the eggs all over, peel the shell and slice in half lengthwise.
Tried this recipe?
Follow or tag us on Pinterest @izzycooking