Would you like to jazz up the leftover spaghetti or remake the leftover pasta? We've rounded up 14 easy Leftover Spaghetti Recipes to transform your leftovers into a creative new dish! Each recipe is quick to make and will have you feeling excited about your leftovers!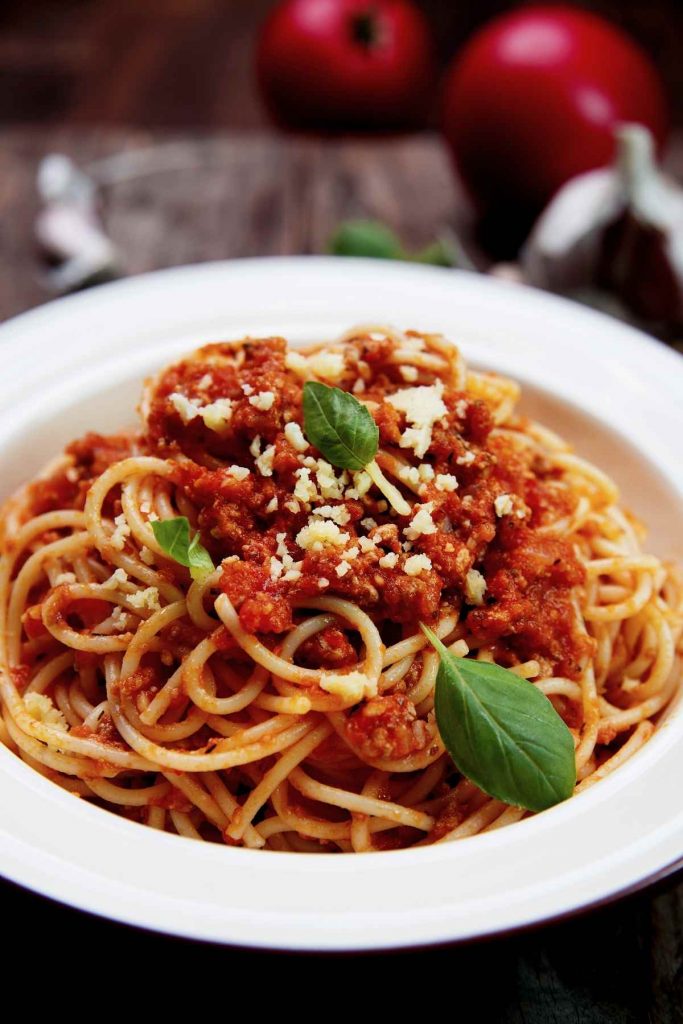 Spaghetti is a comforting meal that just about everyone loves. Whether you like it served with a simple garlic and olive oil sauce, or smothered in a rich tomato sauce with meatballs, it can be a challenge knowing what to do with the leftovers. With the list below, you'll transform the leftover pasta into a new satisfying meal!
How Long Does Leftover Spaghetti Last in the Fridge?
When spaghetti pasta is stored separately from the sauce, it can last for about 4-5 days in the fridge.
If the pasta and sauce are stored together, they'll only last for about 3 days in the fridge.
How to Reheat Leftover Spaghetti Pasta with Sauce?
The easiest way is to add the leftovers to a microwave-safe dish. Add extra water on top to keep it moist. Then cover the dish and microwave for about 1-2 minutes on medium heat.
Popular Leftover Spaghetti Recipes
Perfect for brunch, this frittata is hearty and delicious. Serve it with a crisp side salad for a complete meal.
Grab your muffin tin and transform those leftovers into elegant appetizers! Your guests will never know your secret!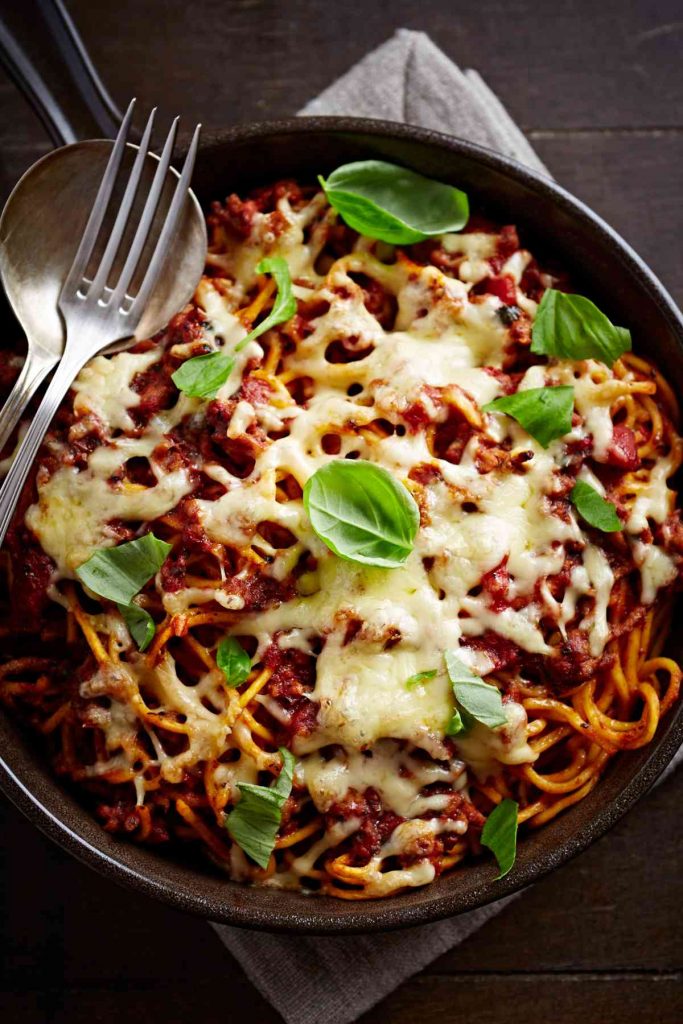 If you originally made a meatless meal of spaghetti, add some ground beef or turkey to the noodles along with a handful of ingredients, and bake for about 40 minutes. You'll love the flavors in this completely new dish!
This easy to follow recipe takes just 15 minutes of prep time, and is ready to enjoy in 40 minutes. It's cheesy, flavorful, and hearty!
Looking for a fun way to transform your leftover pasta? This fried spaghetti will become your new favorite! In our opinion, it's even better than freshly made spaghetti!
Add some extra cheese and beaten eggs to your leftover spaghetti and bake it until it's cheesy and delicious! Serve this dish with crisp slices of garlic bread for a satisfying meal!
This is a fantastic way to use leftover spaghetti! The pasta is chopped and combined with eggs, breadcrumbs, and cheese to make fritters! Serve them as appetizers or add a salad for a complete meal.
This recipe is made from scratch but you can easily skip the first handful of steps to save yourself some time. The spaghetti is baked until the cheese is hot and bubbling, and served sliced in wedges!
Transform your leftover spaghetti into these muffin-sized treats! Serve them with garlic bread and a side salad for a tasty dinner.
If you love hefty sandwiches that are full of carbs, this is the recipe for you. Slices of garlic bread are stuffed with pasta and cheese, and then grilled in a skillet. You'll be full for hours!
This is the perfect way to enjoy leftover spaghetti on a busy weeknight. Mix the noodles with egg, press into a skillet, and heat on both sides until crispy. Enjoy it with a salad and you'll have a delicious meal!
This recipe is made from scratch but if you have plain leftover pasta, you can shave a few minutes from the cooking time. This is a one-dish meal that's full of chicken, eggs, and veggies.
Your family will love this dish. The spaghetti is sandwiched between slices of garlic bread, and pressed until golden and crispy. Serve it with soup or a salad for a delicious meal!
Pasta salad is usually made with short noodles, but spaghetti works too! You can make your own dressing, or use a bottle of Greek dressing to save yourself some time!
You May Also Like
Easy Leftover Spaghetti and Meatball Cups
Grab your muffin tin and transform those leftovers into elegant appetizers! Your guests will never know your secret!
Print
Pin
Rate
Ingredients
6

ounces

dried spaghetti pasta

see note

pinch

salt

1 1/2

tbsp

olive oil

1

egg

lightly beaten – optional

cooking spray

1 1/2

cups

grated parmesan cheese

divided

1 1/2

cups

pasta sauce

12

cooked meatballs
Instructions
Preheat oven to 375°F. Grease a nonstick muffin pan thoroughly with cooking spray and set aside.

Bring a pot of salted water to a boil over high heat.

Cook the pasta for 2 minutes less than the package instructions, so it's firm to the bite.

Drain the spaghetti and toss with olive oil until evenly coated. (Optional: add beaten egg, which will help the nests hold together after baking.)

Chill for 15 minutes.

Add 1 cup parmesan cheese and toss until evenly coated.

Grab a small handful of spaghetti and arrange into each muffin cup, pressing down to make a nest shape.

Spoon 1 tbsp pasta sauce onto each cup, and then add one meatball followed by another 1 tbsp pasta sauce. Repeat for remaining cups.

Sprinkle remaining parmesan cheese over the tops of meatballs.

Bake for 20-25 minutes.

Remove from the oven and cool slightly. (If you take them out while hot, they may collapse)

Garnish with optional chopped basil. Serve warm and enjoy
Tried this recipe?
Follow or tag us on Pinterest @izzycooking