If you're a fan of sushi, you may be familiar with Kampyo. It's an ingredient that's often found in sushi, but depending on where you live, can be a challenge to source.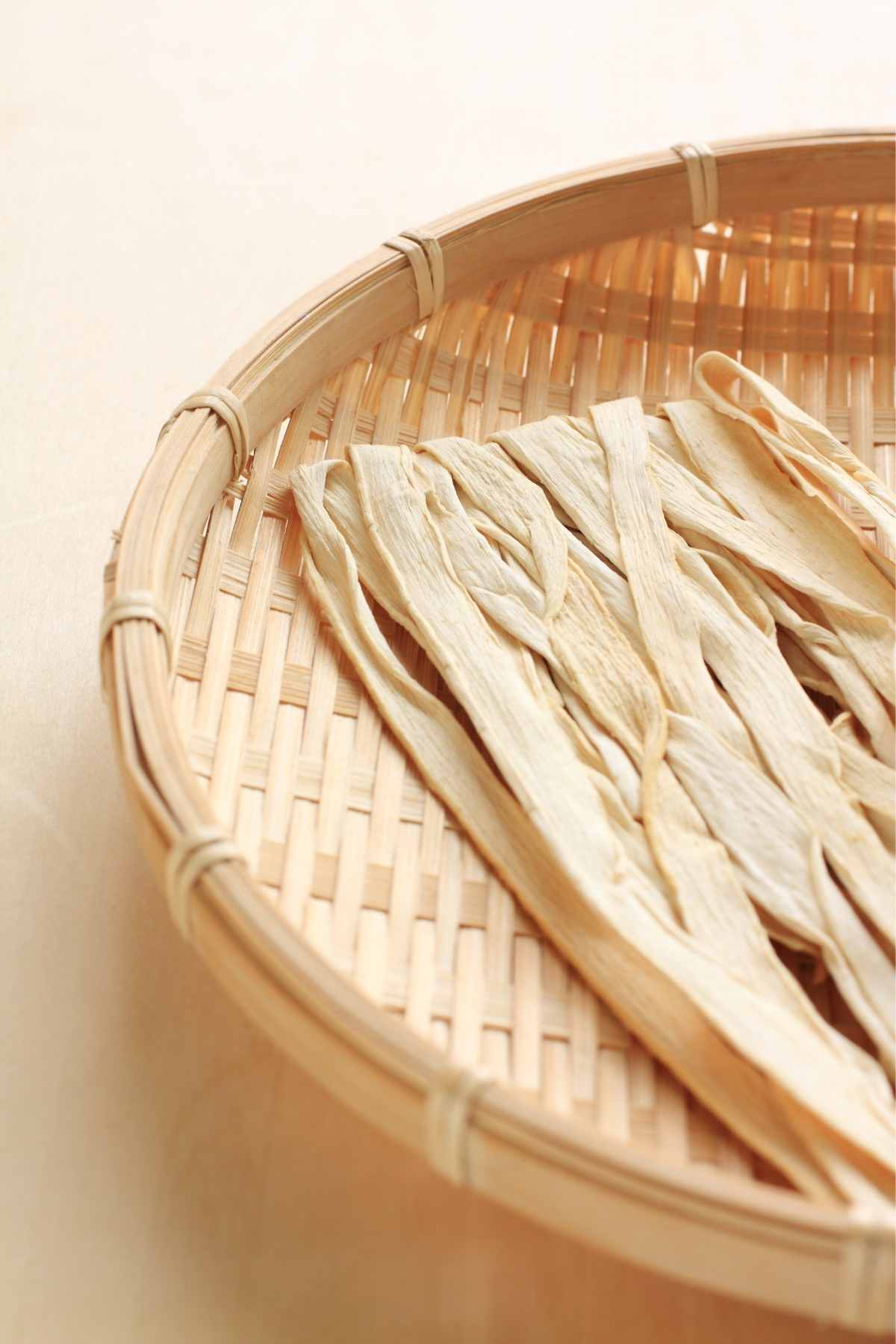 What is Kampyo?
Kampyo is the dried shavings of a calabash gourd. In Japanese, the gourd is known as fukube or yugao, and it is a traditional ingredient used in the Edo style of Japanese cooking. 
What Does Kampyo Taste Like?
On its own, kampyo doesn't have a lot of flavor. However, it is soaked in a mixture of sugar, soy sauce, and mirin for sushi which gives it a unique sweet and savory taste. Kampyo has a soft, fibrous, and slightly chewy texture.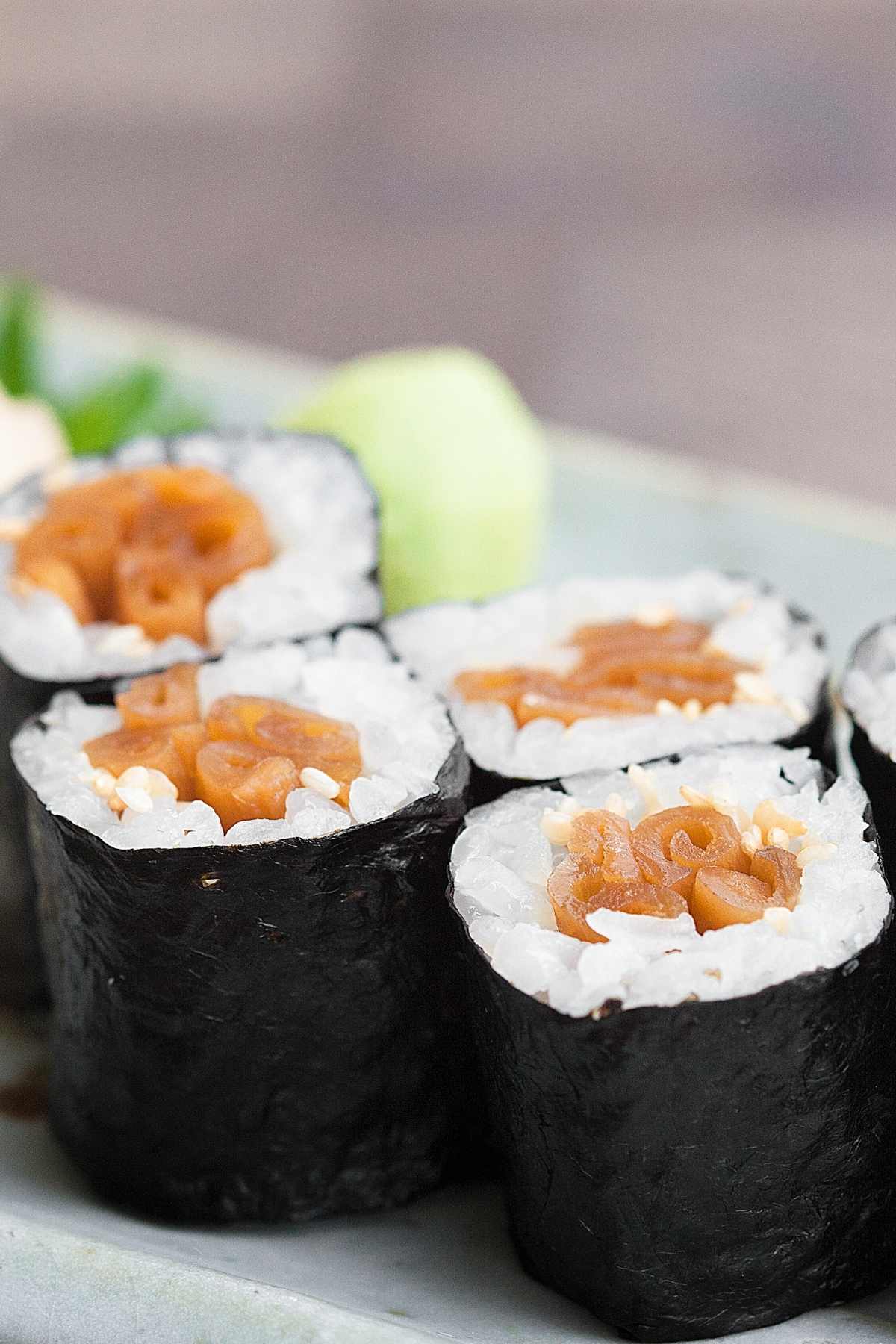 Health Benefits
Kampyo is an excellent source of potassium which has been known to help control electrolytes and blood pressure. It also contains a good amount of the mineral manganese.
Kampyo Sushi Roll
Kampyo sushi rolls are typically made with seasoned kampyo, nori, and sushi rice. It has a pleasant blend of savory flavors and textures that make it a good option to serve towards the end of a meal. It can often be found in the Futomaki roll which is made with cucumber, vegetables, daikon, soy sauce, and sushi rice.  
You May Also Like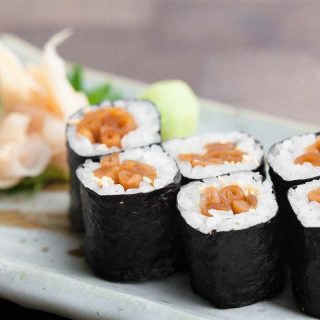 How to Prepare Kampyo for Sushi Rolls
If you have access to kampyo, you can make your own sushi rolls. Because kampyo is sold dehydrated, you'll need to rehydrate it first. This can be done quickly. Here are the ingredients and the steps you'll need to follow:
Print
Pin
Rate
Ingredients
Instructions
Rinse the kampyo well with water and drain in a colander. Rub the kampyo with salt until it starts to soften, and then rinse again to remove the salt.

Place the kampyo in a small saucepan and cover with water. Set it aside to soak for about an hour.

Set the stove to medium heat and bring the kampyo and the water to the boil. After the water has boiled, drain the water and return the saucepan with the kampyo to the stove over medium heat.

Add the dashi, mirin, sugar, and soy sauce to the saucepan and stir. Let the mixture simmer for at least 5 minutes or until the kampyo is tender. At this point the kampyo should have absorbed all of the liquid.

Cut the kampyo into desired pieces and use it to make sushi rolls. Note that if the kampyo doesn't have enough flavor, you can add more dashi, mirin, sugar, or soy sauce to taste.
Tried this recipe?
Follow or tag us on Pinterest @izzycooking