Grilled chicken is a versatile ingredient that can be enjoyed in several ways. Whether on its own, straight off the barbecue, or in a delicious and refreshing summer salad, grilled chicken is always enjoyable.
We've collected 26 Best Grilled Chicken Dinner Ideas for you to try.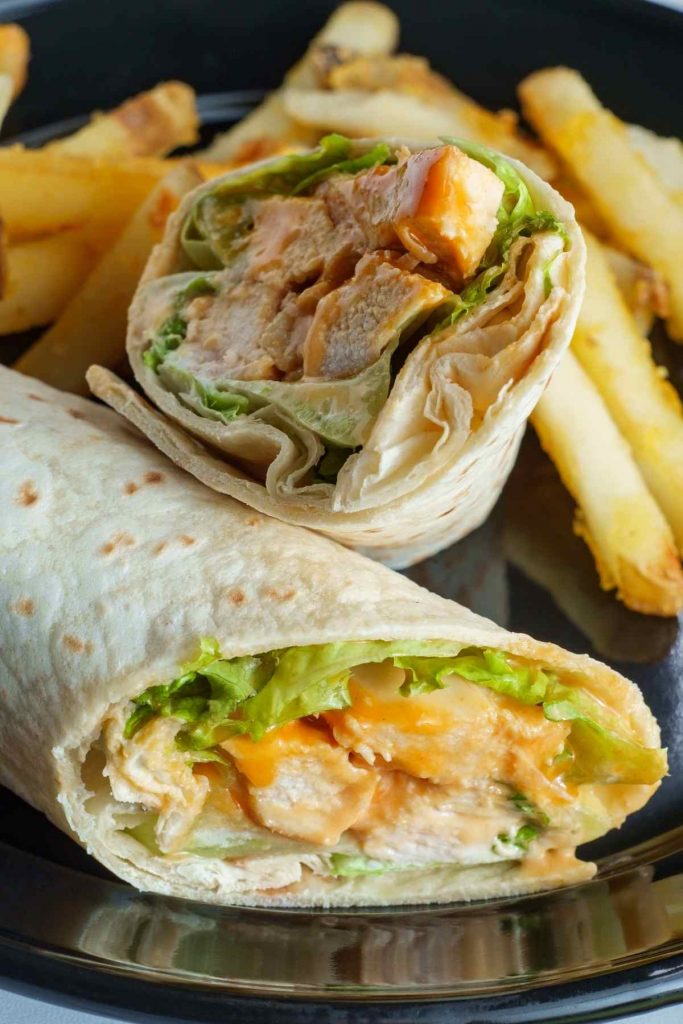 Recreate your favorite McDonald's grilled chicken snack wrap with this easy homemade version. It's seasoned with paprika, garlic powder, oregano, and cumin, and you'll love it even more than the original.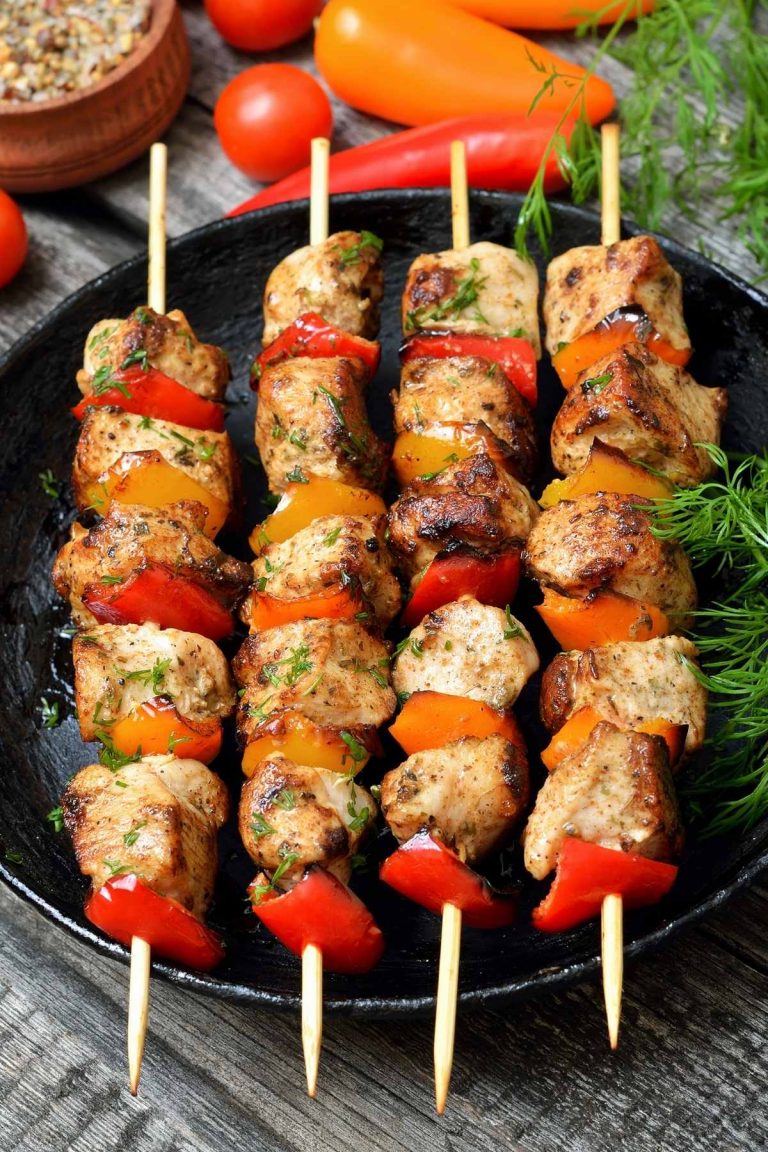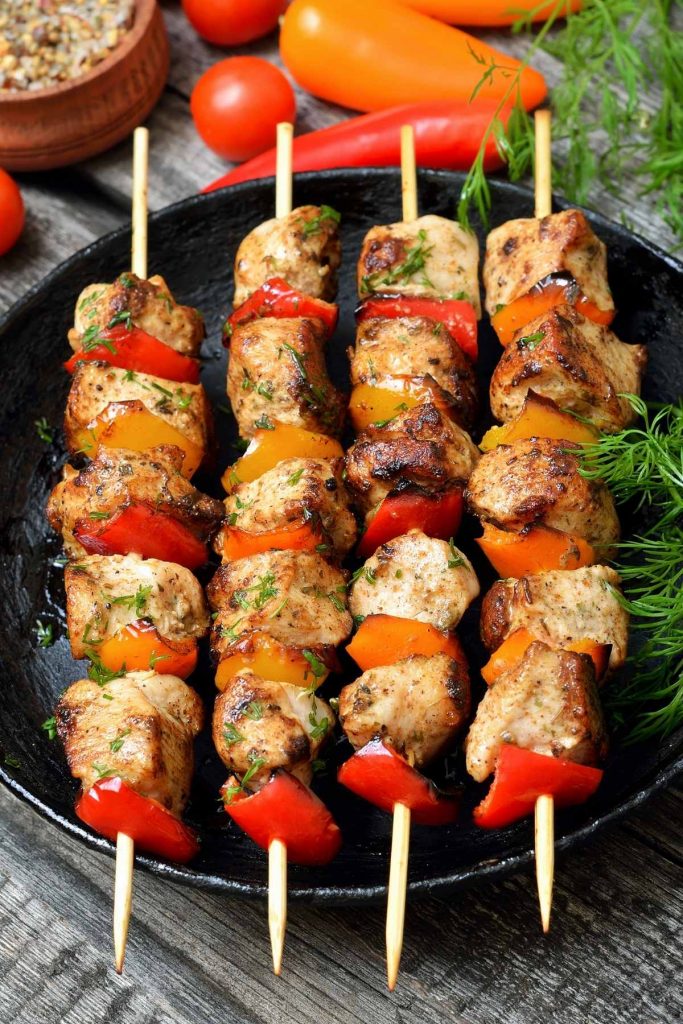 No barbecue is complete without a few grilled chicken kebabs. Serve them with fresh salad, potato bake, and corn on the cob for a festive summer evening meal.
This recipe gives you the tricks and tools to make perfectly succulent and flavorful barbecue chicken every time. You'll need a quick marinade, a flavorful BBQ chicken dry rub, and a grill.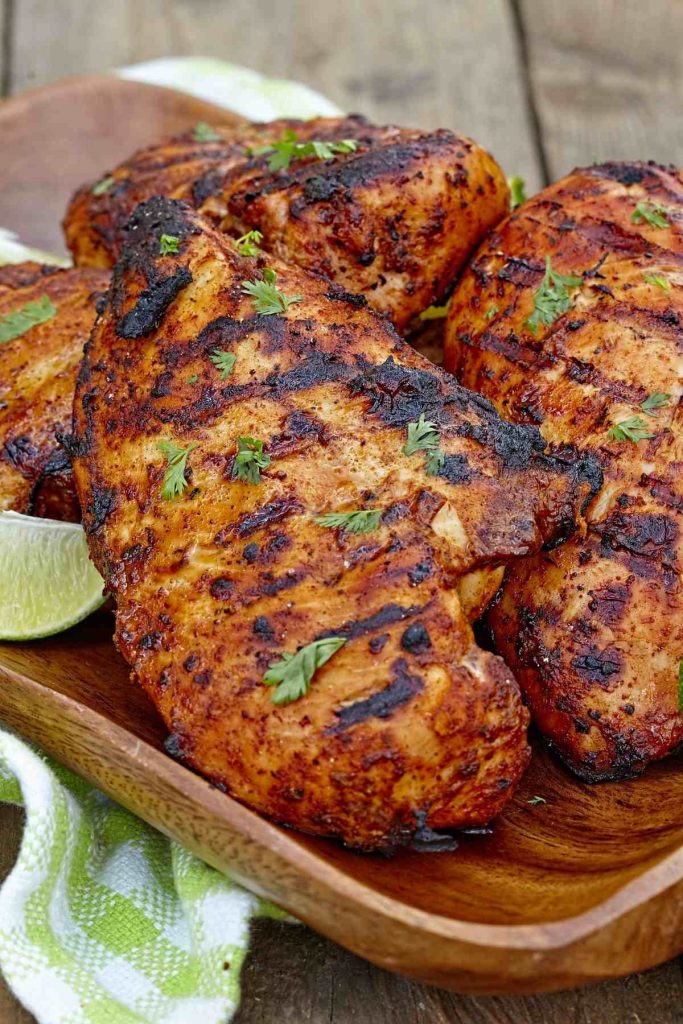 Grilled chicken with a sweet chili lime glaze… it doesn't get more summery than this. The glaze is sweet, tangy, and totally delicious. It might just be the best recipe you try this year.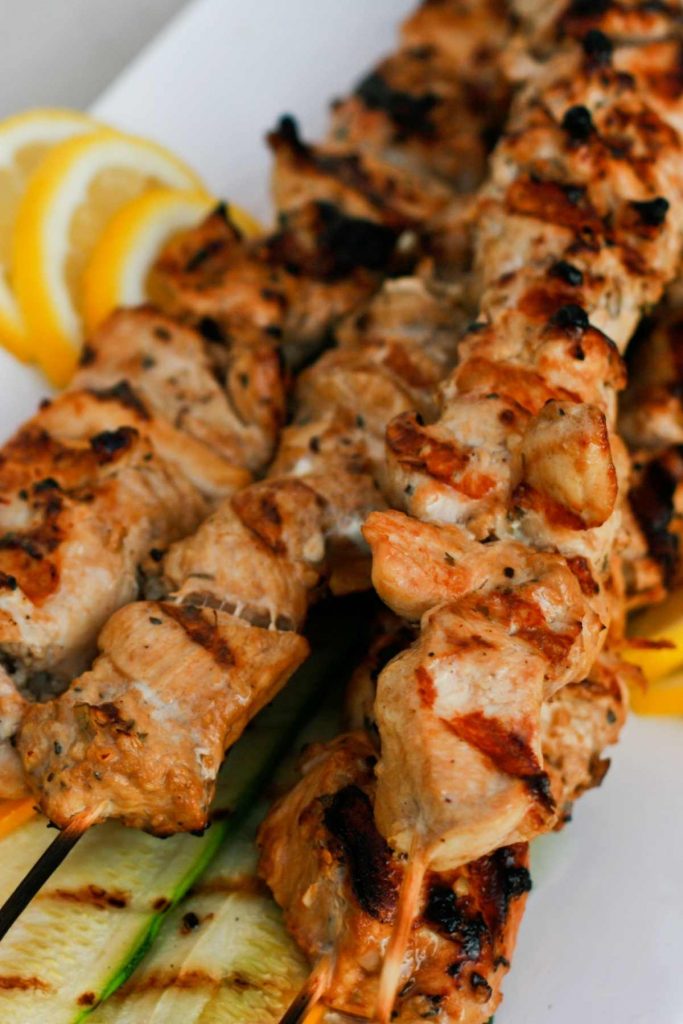 Whether you grill indoors or outside, this chicken souvlaki recipe will tell you exactly how to recreate this classic and beloved Greek street food.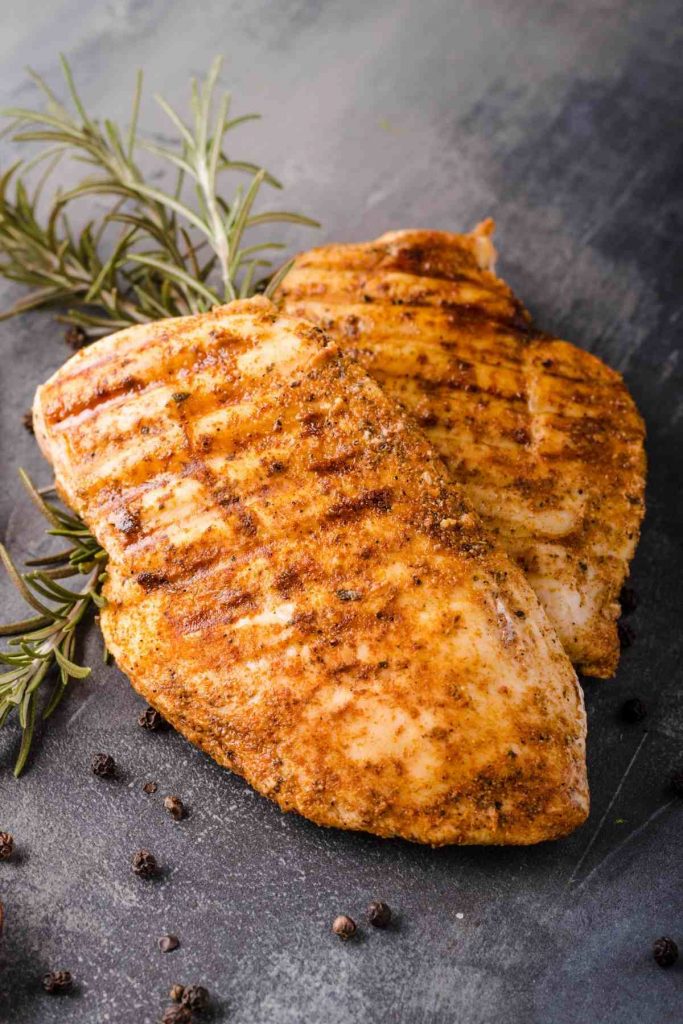 A simple, sweet and fragrant marinade gives you the best grilled chicken recipe you'll try this month.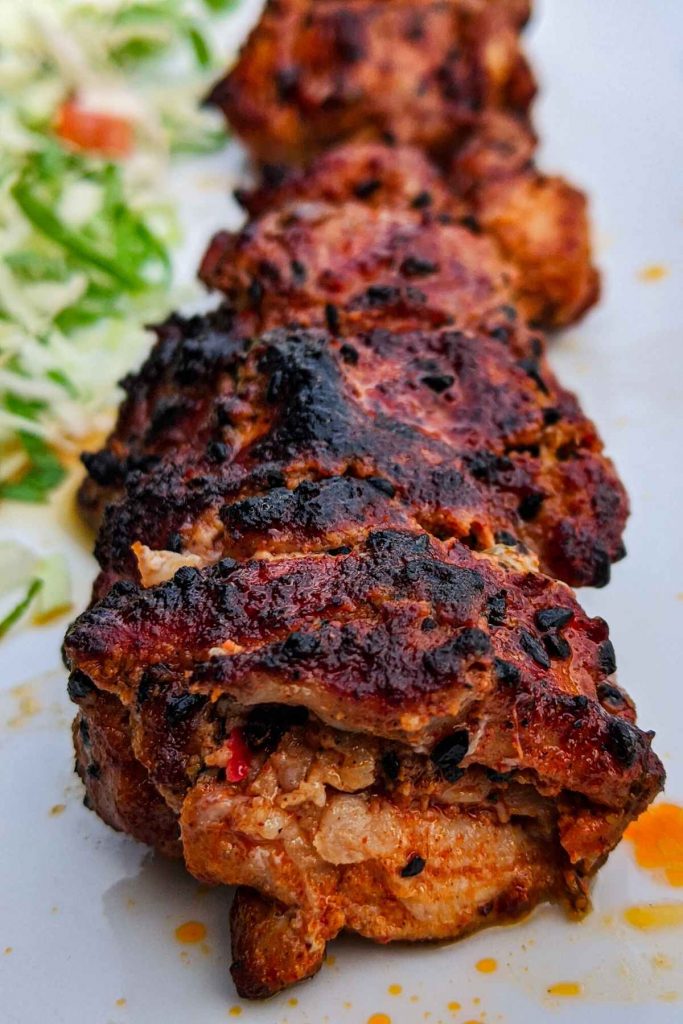 This never-fail recipe gives you juicy, succulent grilled chicken that you can enjoy on its own or in wraps, sandwiches and salads.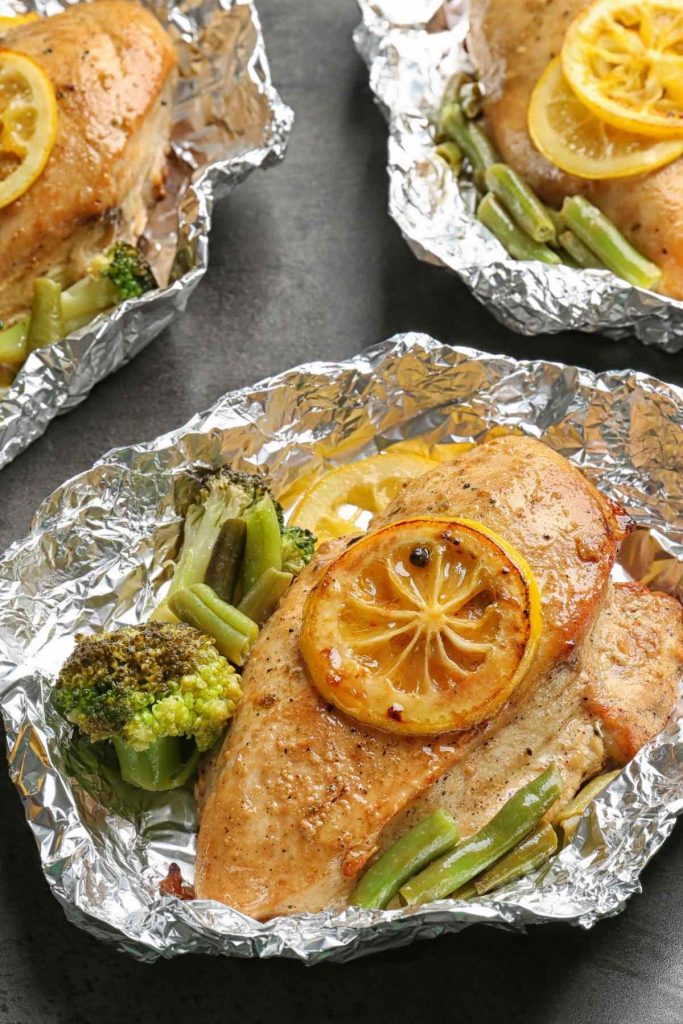 Chicken is covered in a sweet barbecue sauce and grilled inside foil packs with zucchini, bell peppers and asparagus. The result is a juicy, flavorful and crowd-pleasing dish.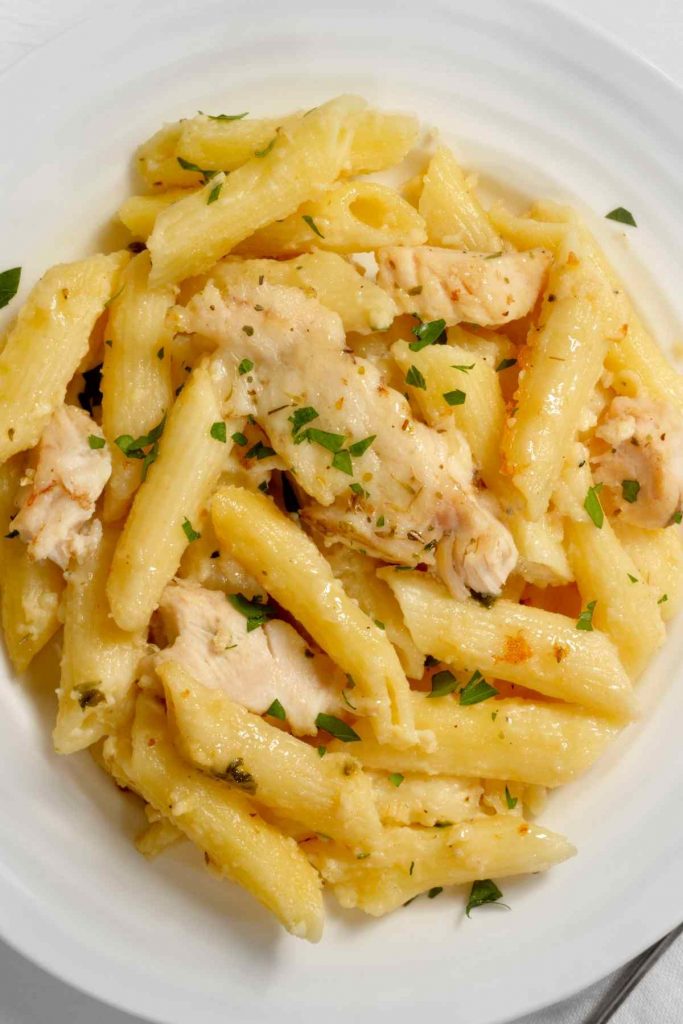 A moreish summer chicken pasta with a subtle smokiness and a creamy dressing. Make sure you get some before your guests finish it off.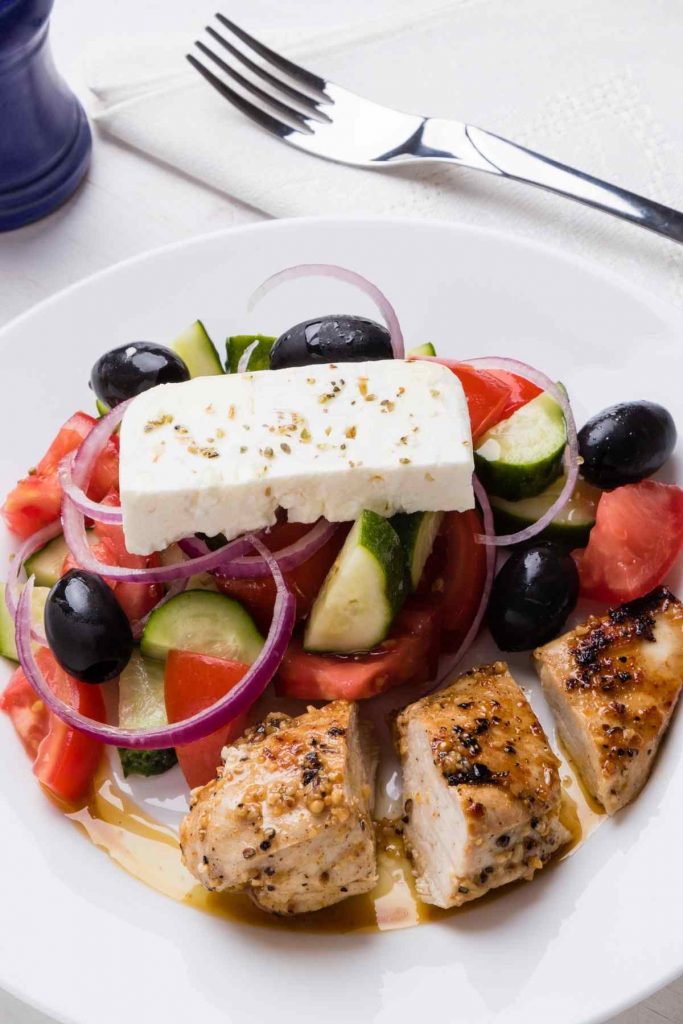 The classic Greek salad gets a tasty makeover with grilled chicken and a divine tzatziki dressing! It's simple, easy, and ready in a jiffy.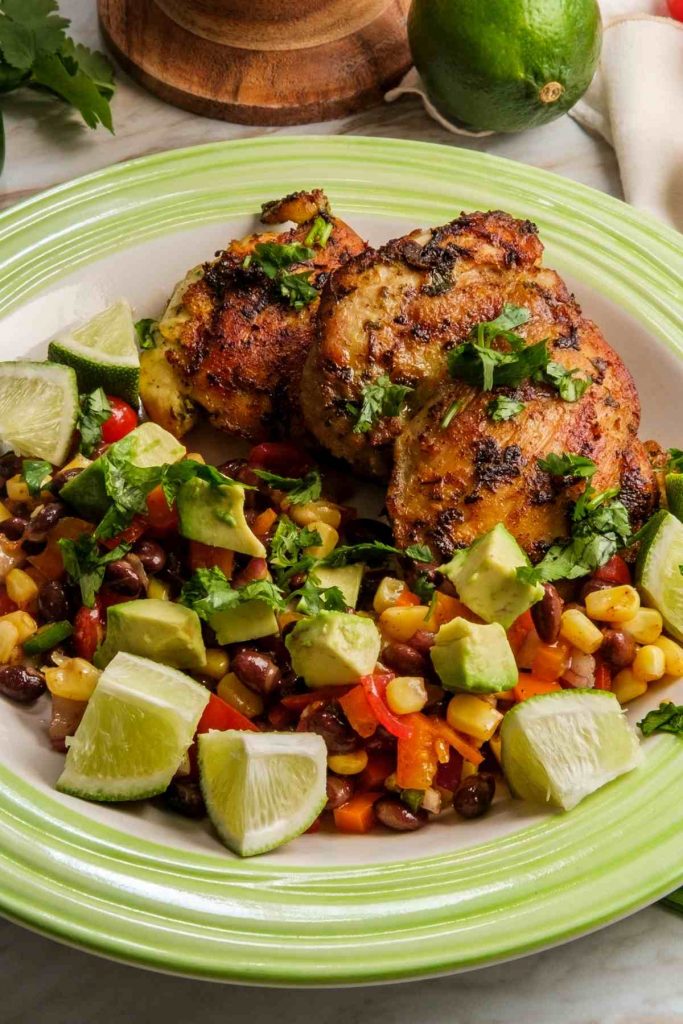 Fresh, citrusy, and totally terrific, this Honey Lime Cilantro Chicken is marinated and then grilled to perfection. Even the picky eaters are bound to adore it.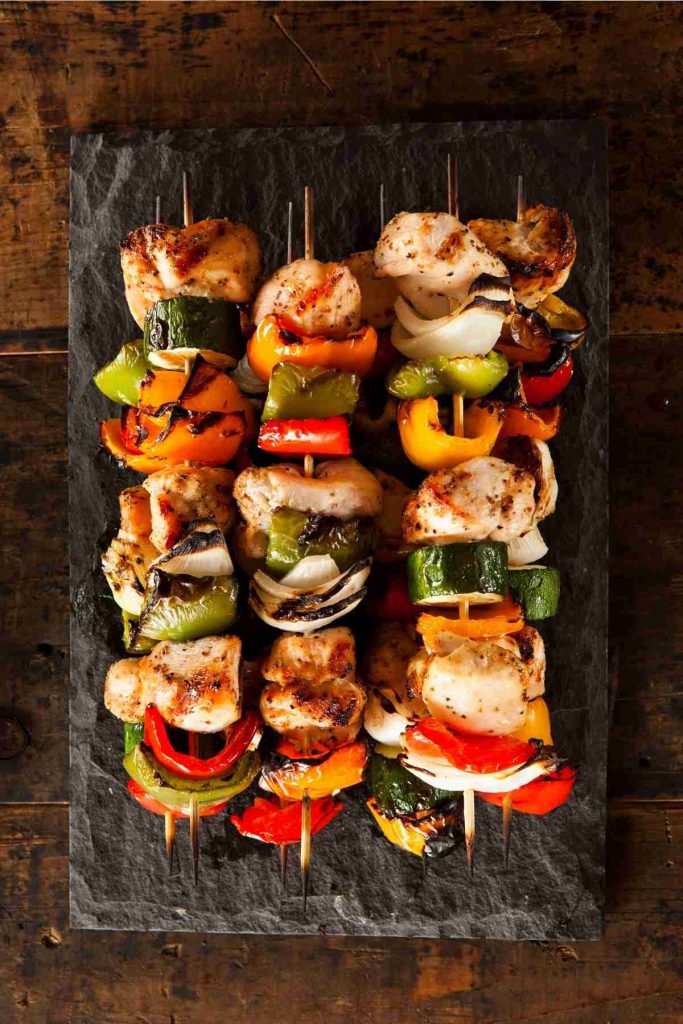 Chicken marinades in a sweet and savory honey garlic marinade before cooking with fresh vegetables on a grill. We recommend serving these kabobs on rice for a complete meal.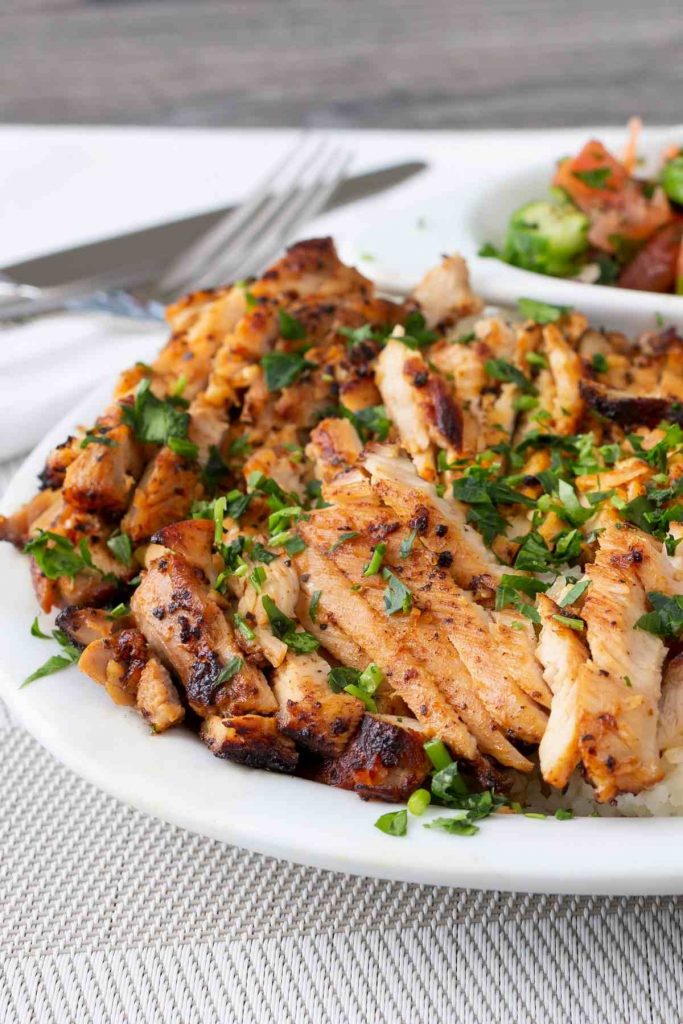 A simple garlic and herb marinade gives the chicken plenty of rich and delicious flavor. It's easy to make and will impress anyone you serve it to.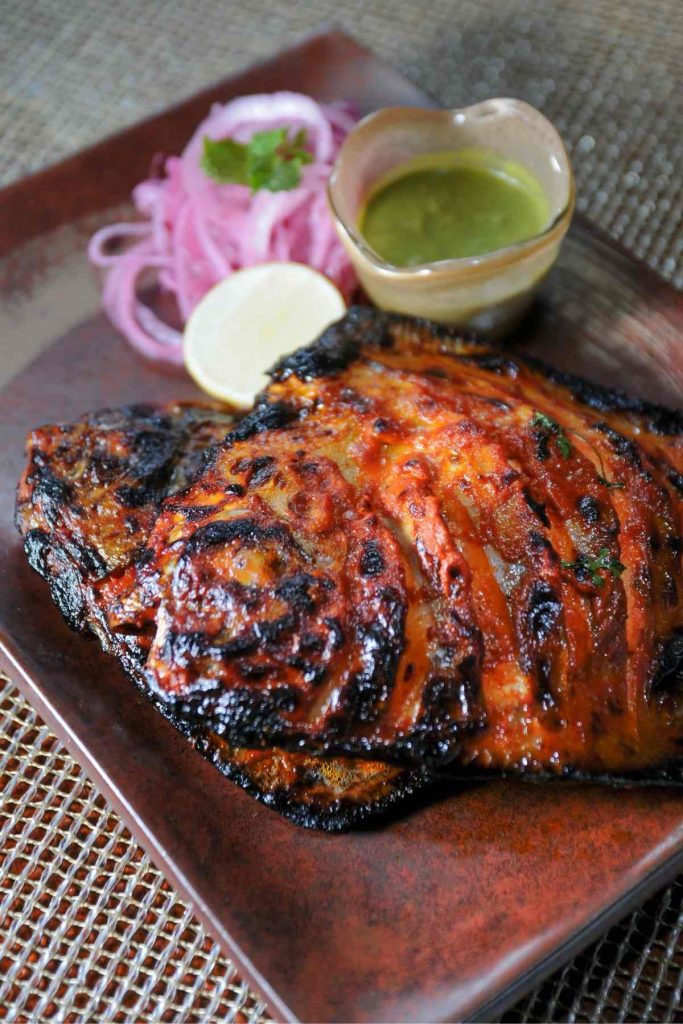 You've probably tasted tandoori chicken before but we guarantee it was nothing like this. This recipe will show you exactly how to conquer this popular Indian dish so it's juicy and exploding with flavor!
This glorious salad is fresh, filling, and fabulous. It marries tender grilled chicken with cucumber, tomatoes, red onion, feta cheese, and avocado. Make your own pesto dressing or use a store-bought version if you choose.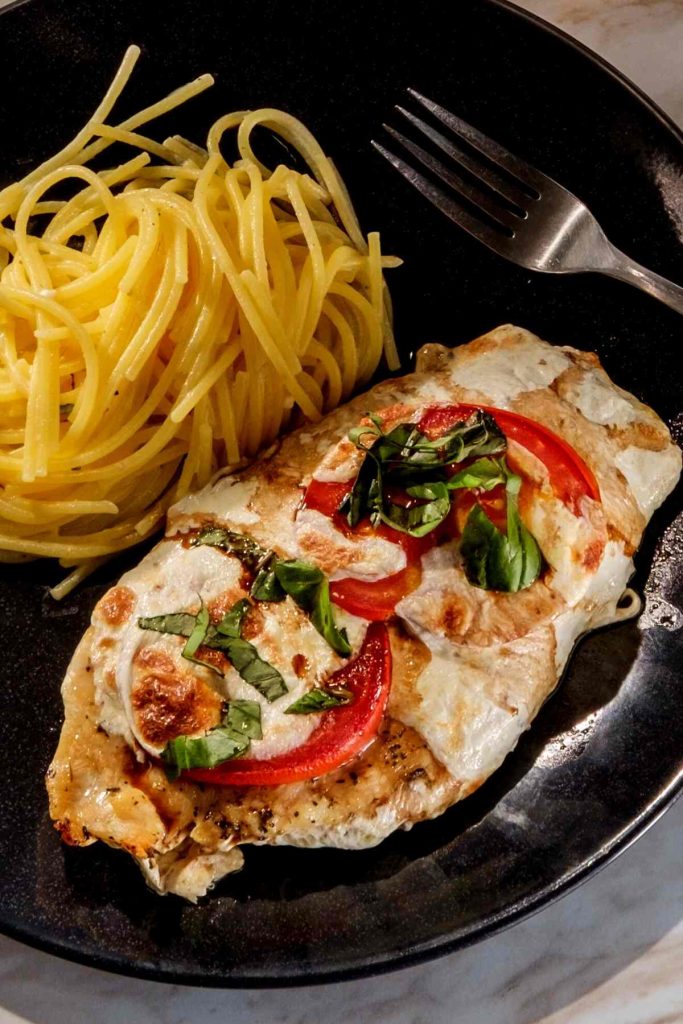 Expect buffalo mozzarella, tomato, and chicken coated in a delicious balsamic marinade with a hint of garlic and a mixture of Italian herbs. It tastes even better than it sounds so give this recipe a try.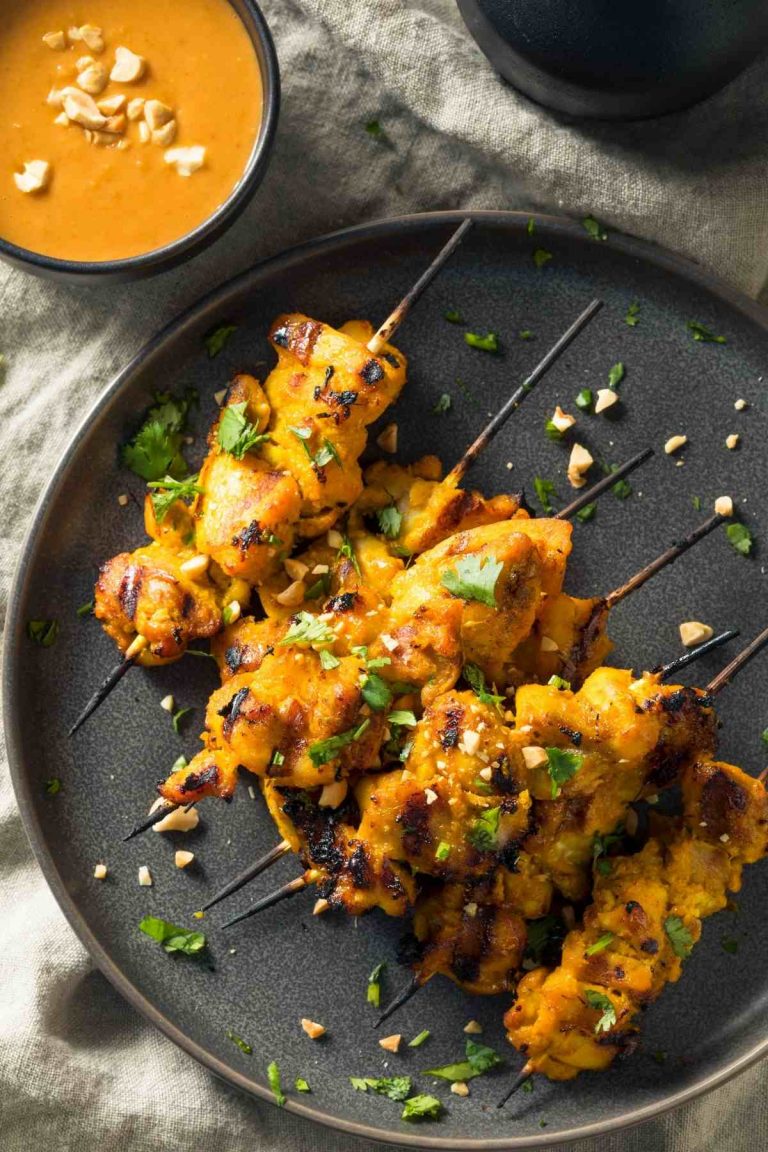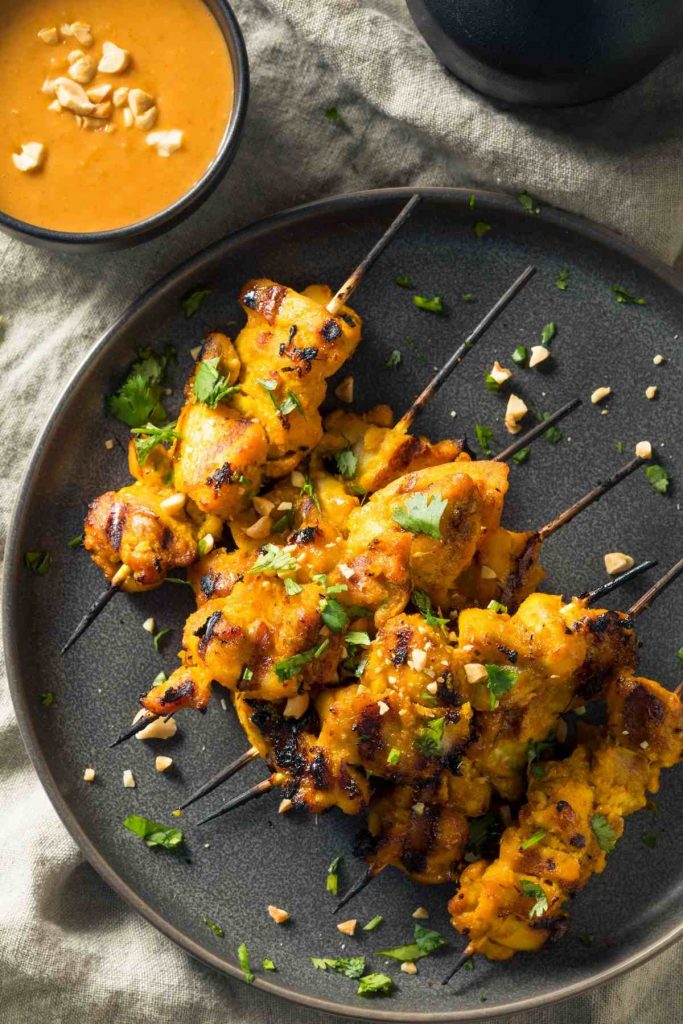 Grilled chicken skewers with peanut satay sauce is one of those classic Asian recipes that everyone loves. Whether you serve it as an appetizer or enjoy it as a light lunch, it's always a pleasure to eat.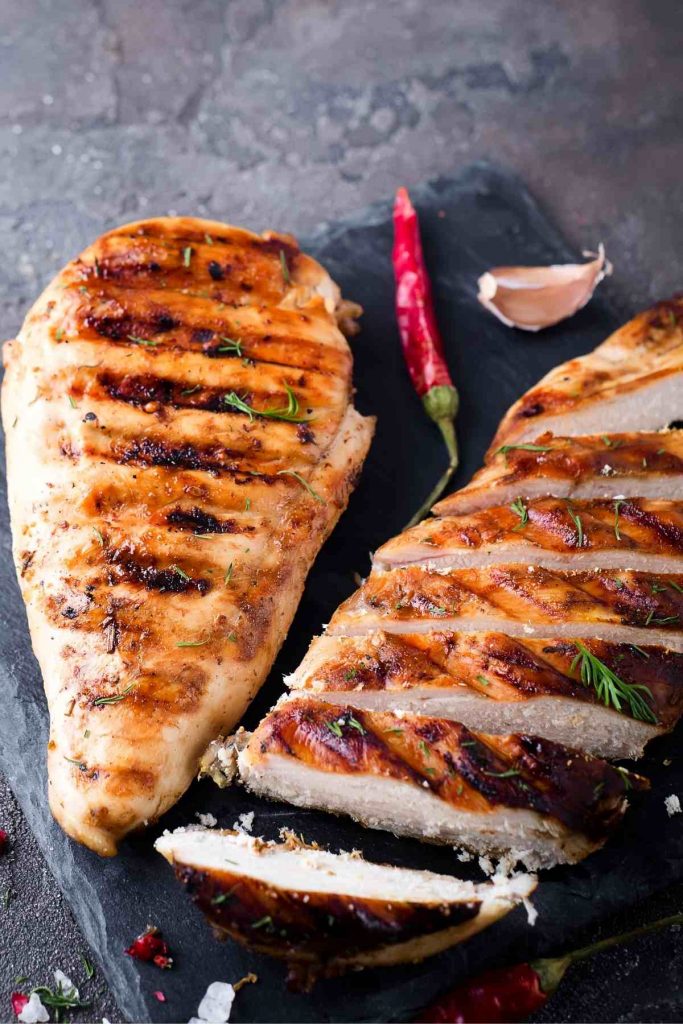 Marinated in garlic, orange juice, and fresh cilantro, this citrusy char-grilled chicken is perfect for a summer barbecue.
This strawberry spinach salad is topped with tender grilled chicken, toasted walnuts, blue cheese, and a honey herb vinaigrette. It's a combination of flavors and textures that sing!
Loaded with bell pepper, onion and zucchini, these grilled garlic chicken skewers or shish kabobs are tender, flavorful and surprisingly easy to pull together.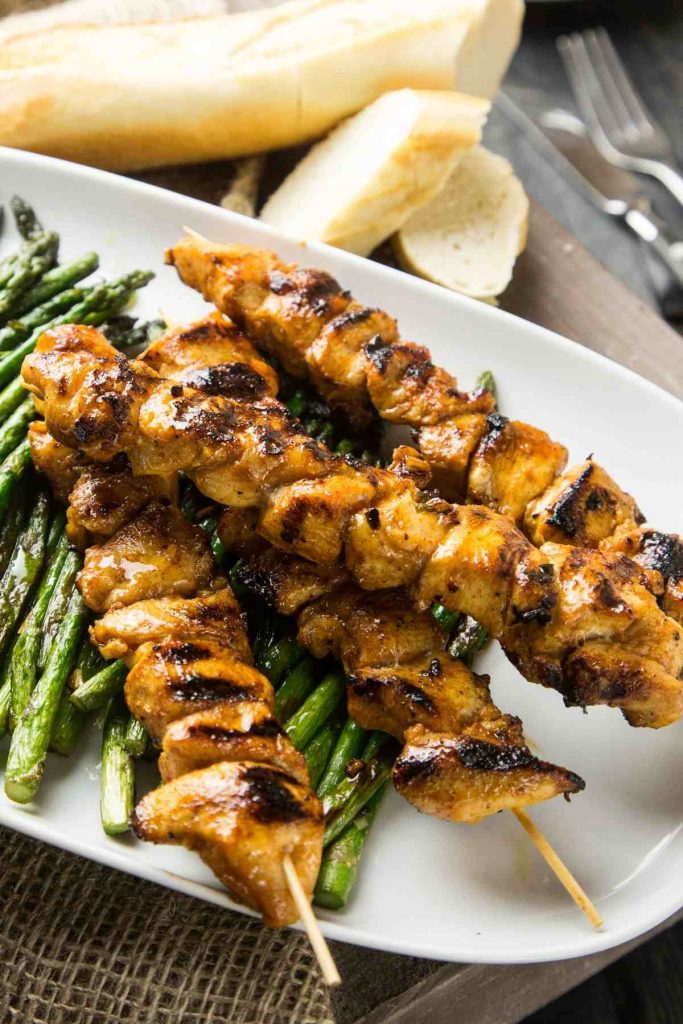 In about 30 minutes, you will have Moroccan grilled chicken with herby lemon olive vinaigrette! Marinating the chicken makes it tender and succulent, while the Moroccan spices and herbs make it fragrant and flavorful. The lemony vinaigrette is just the cherry on top.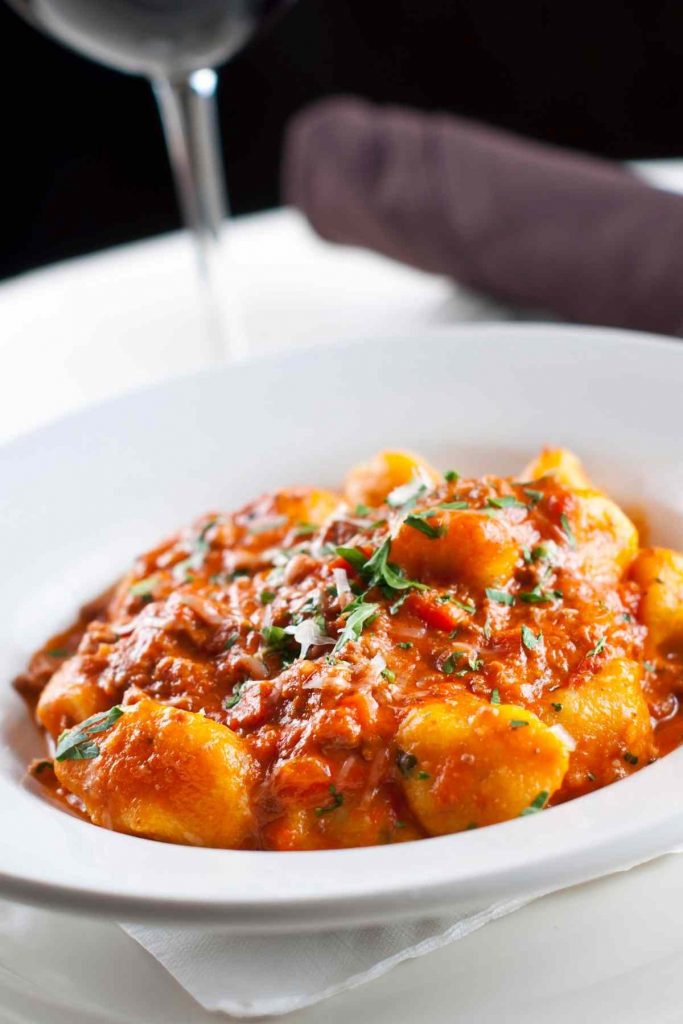 Whether you make your own gnocchi from scratch or use ready-made, this grilled chicken in a creamy, roasted red pepper sauce with baby spinach and Pecorino Romano will blow you away.
Healthy and flavorful grilled chicken kofta comes together with fresh parsley, mint, warm spices, onions and garlic. The recipe can be adapted easily to make ground chicken burger patties as well.
Transform your midweek chicken with this incredibly fragrant but very easy marinade. It's spicy, smokey, savory and rich harissa paste combined with toasty and nutty sesame oil for chicken thighs that will disappear from the table in seconds.
Ideally marinated for up to 8 hours, these tender grilled chicken wings are flavored with garlic, lemon and herbs and then grilled to golden brown perfection. They're great as a starter but they'll also be totally scrumptious with sides as a main course.
Rubbed in an earthy cumin spice blend, grilled to perfection, and then topped with a fresh chimichurri sauce, this grilled chicken recipe is a crowd-pleaser every time.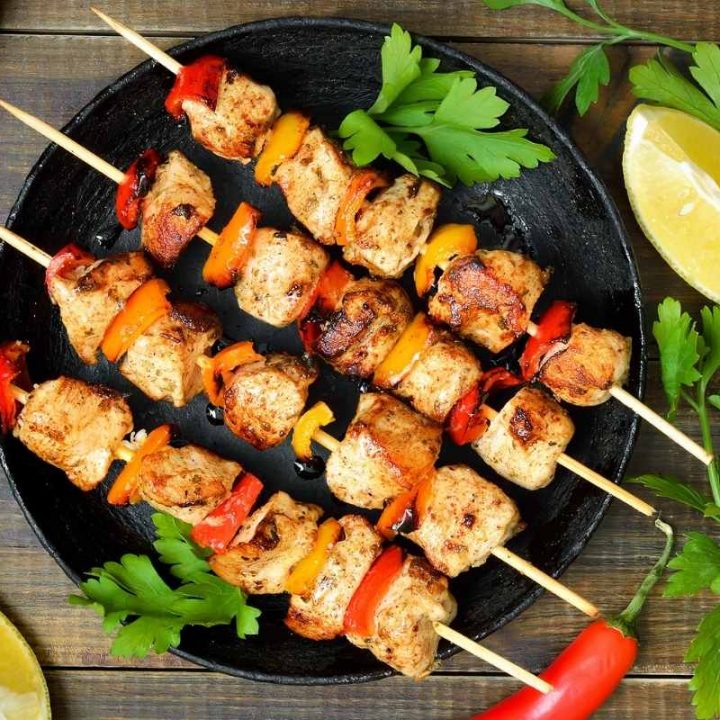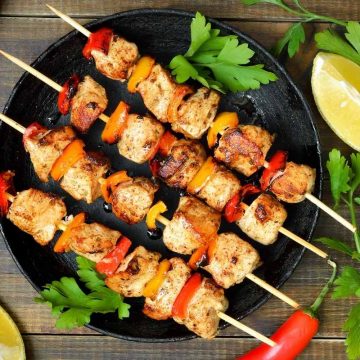 Easy Grilled Chicken on A Stick Recipe
No barbecue is complete without a few grilled chicken kebabs. Serve them with fresh salad, potato bake, and corn on the cob for a festive summer evening meal.
Print
Pin
Rate
Ingredients
1

pound

boneless skinless chicken breasts

cut into 1-inch cubes

3

tablespoons

olive oil

plus more for grilling

2

tablespoons

vinegar

2

teaspoons

honey

1

tablespoon

minced garlic

1

tablespoon

dried oregano

2

teaspoons

dried thyme

salt and pepper

to taste

vegetables like bell pepper or zucchini

cut into 1-inch pieces
Instructions
In a large bowl, whisk together the olive oil, vinegar, honey, garlic, oregano, thyme, salt, and pepper.

Add the chicken and stir to coat. Place in the fridge and marinate for 30 minutes or up to 3 hours. Chicken marinated for longer than 3 hours will begin to break down. If using wooden skewers, let them soak in water for at least 20 minutes.

Preheat the grill to medium-high heat (about 375°F). Brush or spray the grill grates with oil.

Remove the chicken from the marinade and shake off the excess marinade. Discard the marinade. Thread the chicken and the veggies onto the skewers, alternating between a piece of chicken followed by a piece of vegetable and so on, ending with a piece of chicken.

Grill the chicken for about 10-15 minutes until it reaches 165°F on an instant-read thermometer. Turn the skewers as they cook so the chicken and veggies are nicely caramelized and have grill marks.

Transfer the cooked skewers to a platter and serve with lemon wedges and your favorite sides.
Tried this recipe?
Follow or tag us on Pinterest @izzycooking