Flank steak is a popular cut of beef that can be used in many dishes. From classic steak tacos to grilled flank steak, we've collected 18 popular flank steak recipes.
These delicious flank steak recipes can be enjoyed on busy weeknights or for a relaxing Sunday dinner. Flank is a versatile cut of beef that can be enjoyed in many ways.
This marinade makes super juicy and flavorful flank steak every time! This marinade recipe is flavored with soy sauce, honey, lime, and garlic, tenderizing the meat while adding mouth-watering flavors. Marinated flank steak is easy to prepare and perfect for grilling, pan-frying, or broiling in the oven.
This sous vide steak is melt-in-your-mouth tender and juicy. The balsamic, honey, and soy sauce based marinade makes this cut extra flavorful, and the sous vide method allows you to cook it to perfection – turning this cheap cut better than your favorite steakhouse!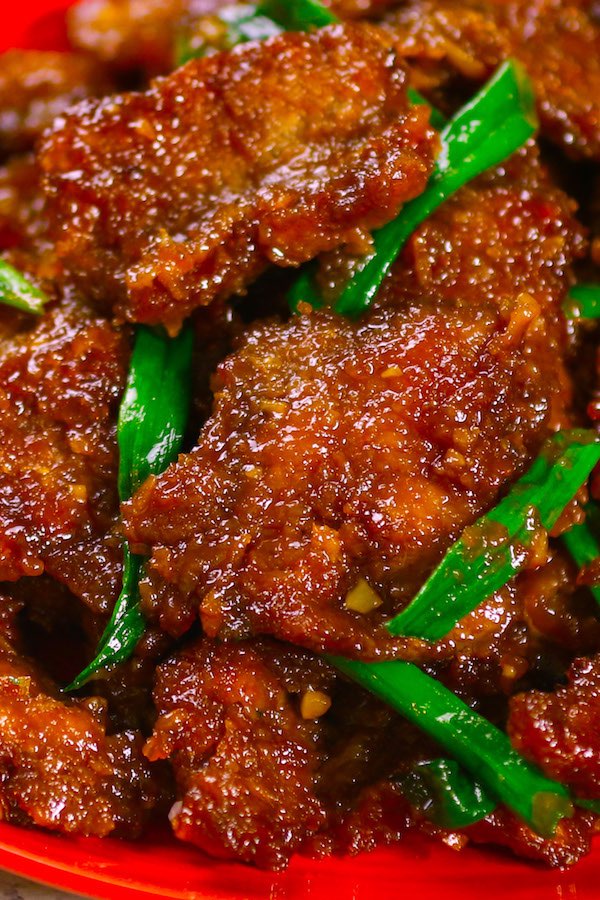 Say goodbye to bland, rubbery steak and say hello to tender and flavorful slivers of Mongolian beef recipe. This easy thinly sliced shaved steak dish is simmered in a sweet and spicy ginger garlic sauce and garnished with fresh green onions.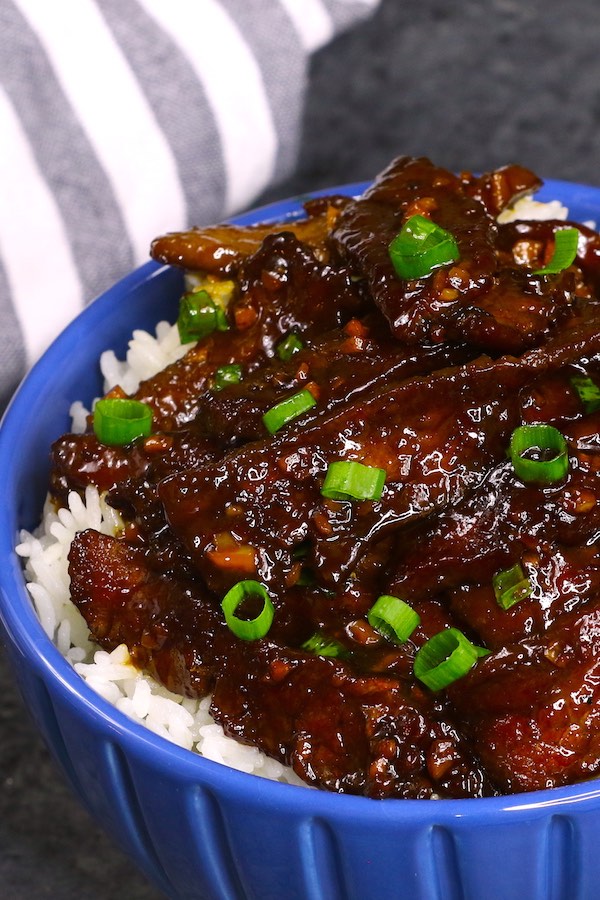 This easy Chinese stir fry is loaded with tender beef slices and the most delicious stir-fry sauce made with soy sauce, brown sugar, garlic, ginger and beef broth! A quick marinade tenderizes the beef and you will wow your family with its amazing flavor! You can add favorite vegetables like broccoli for a quick restaurant-quality beef and broccoli stir fry.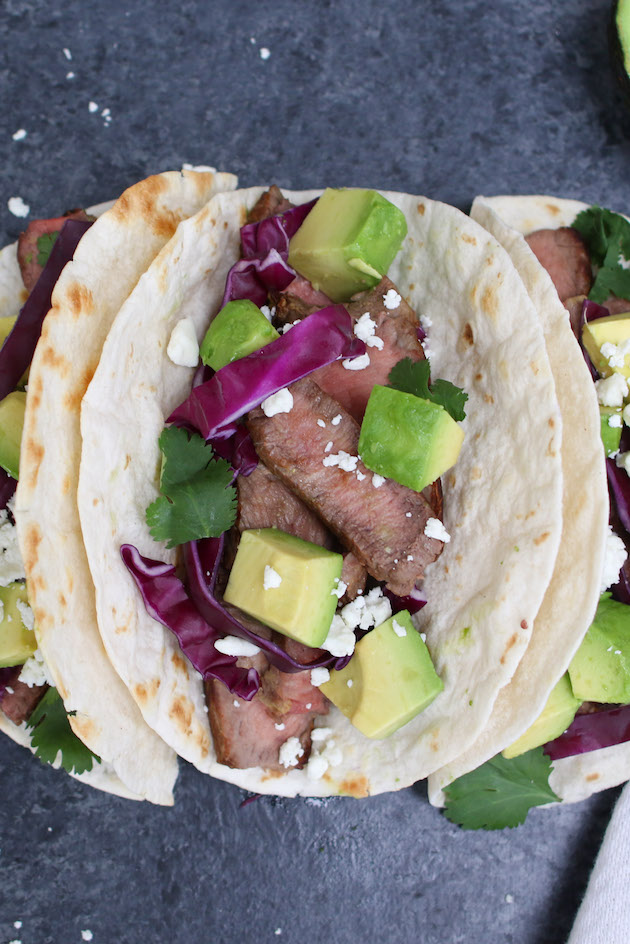 These tacos are a mouthwatering meal with minimal preparation. We've started with a citrus steak taco marinade and then cooked the tacos on the grill. They're topped with onion, tomato, cilantro and fresh lime for the perfect dinner.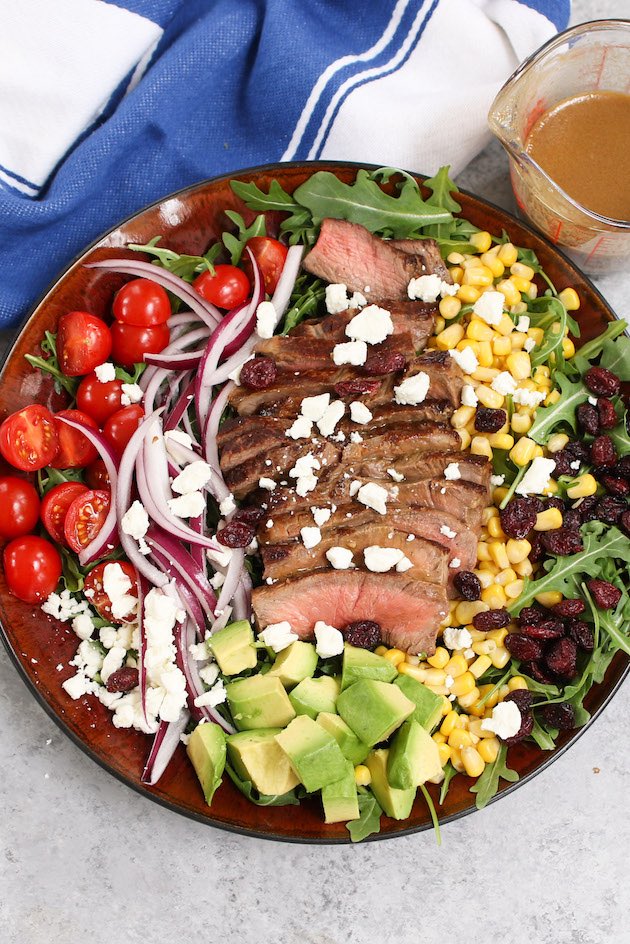 This is a hearty lunch or dinner to make your mouth water! This flavorful steak salad recipe combines juicy, pan-seared steak with fresh vegetables and a balsamic vinaigrette dressing. It's a perfect keto meal on its own, or can be served on pasta or wrapped in tortillas.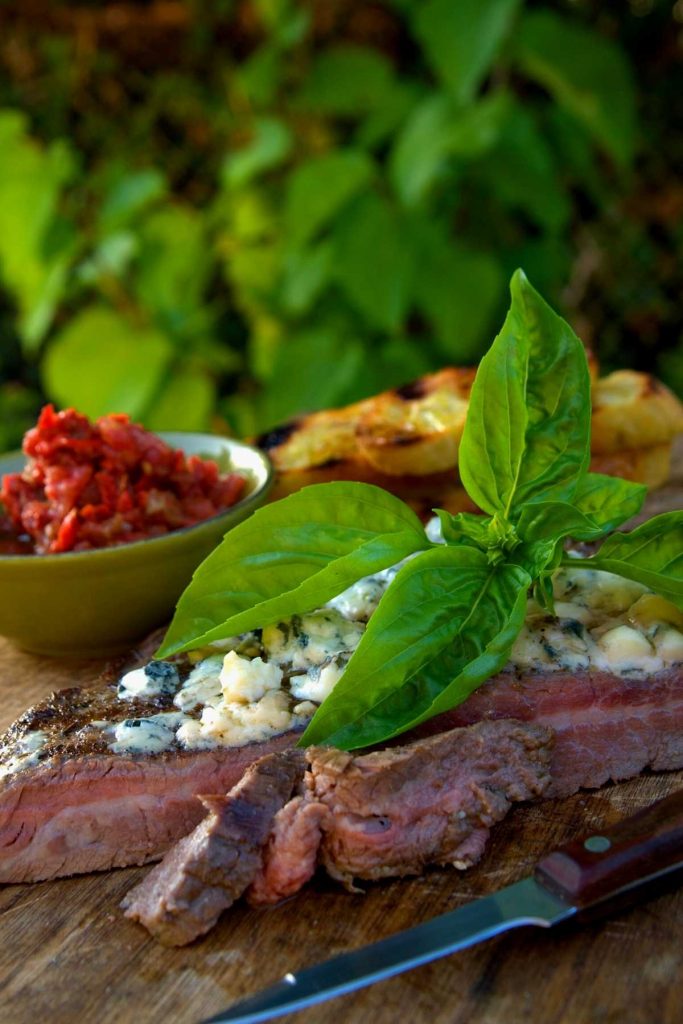 The cilantro lime butter adds delicious flavor to the flank steak in this easy recipe. The steak can be grilled on the stovetop or the barbeque and it's ready to serve in about 35 minutes.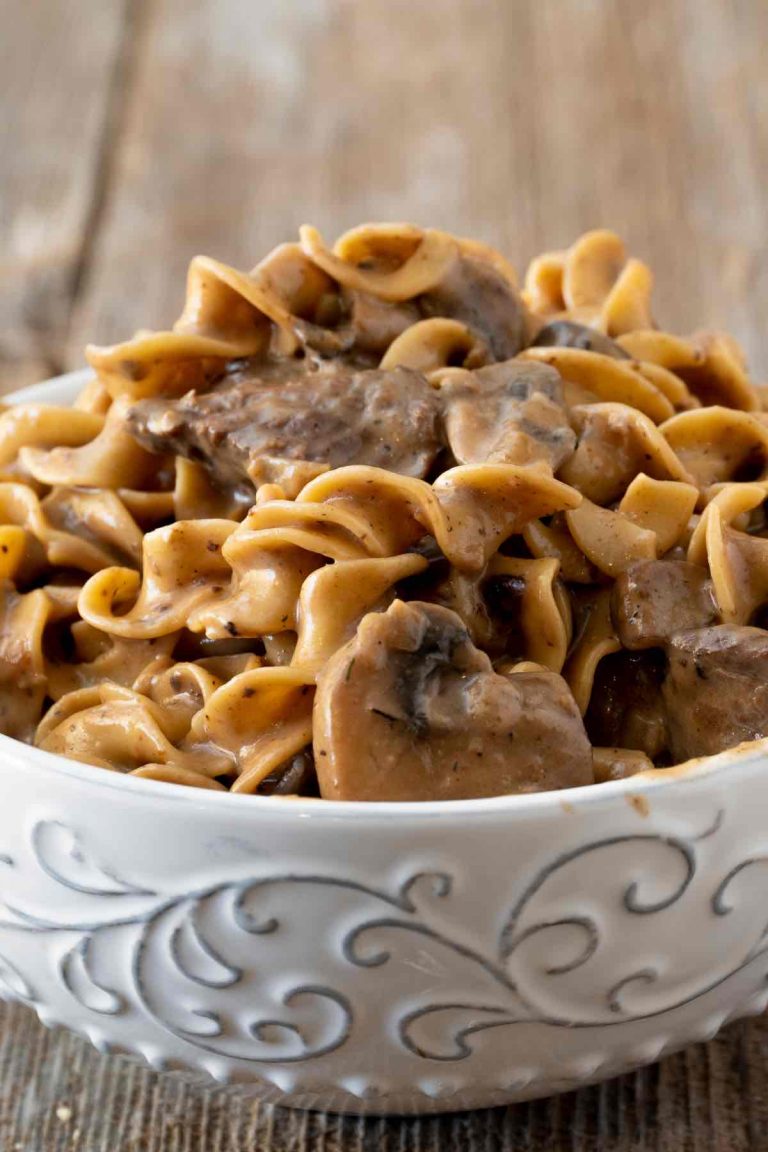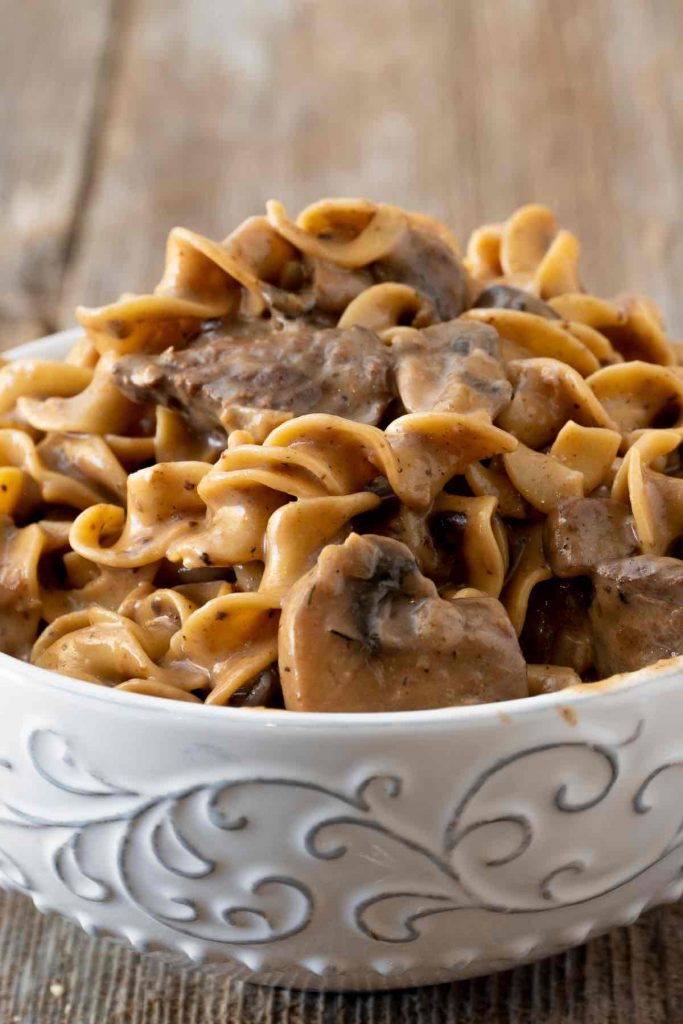 Your family will love the rich flavors of this quick beef stroganoff. It's loaded with tender flank steak and fresh mushrooms in a creamy sauce. All you need is a bright green vegetable for a complete meal.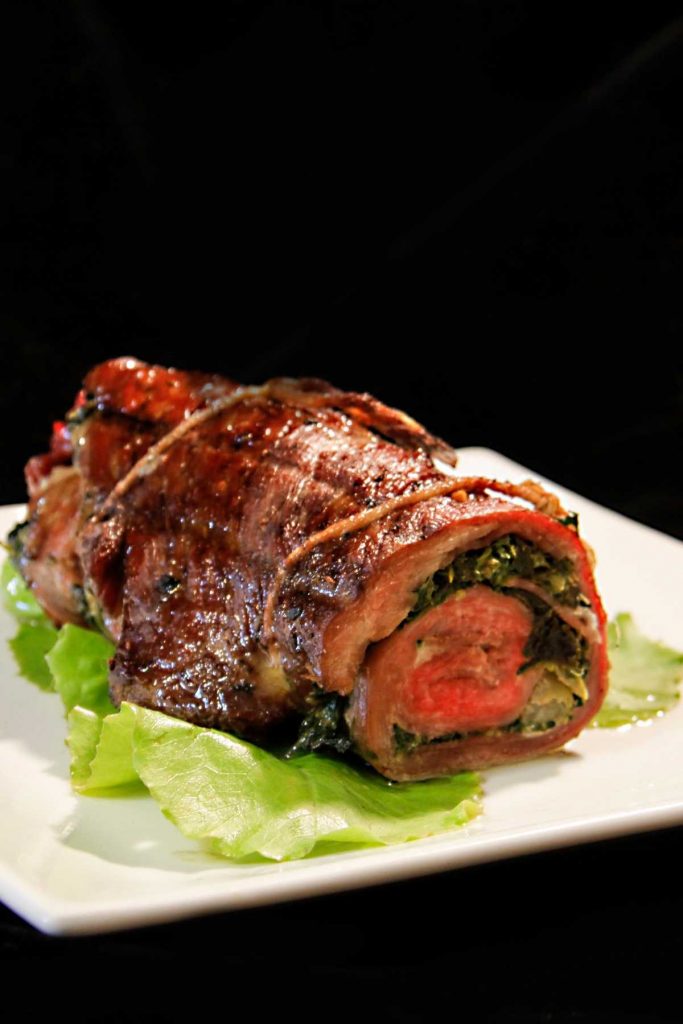 The flank steak in this recipe is marinated and then stuffed with a savory walnut pesto, sliced prosciutto, roasted red peppers and provolone cheese. Serve this dish to guests at your next party!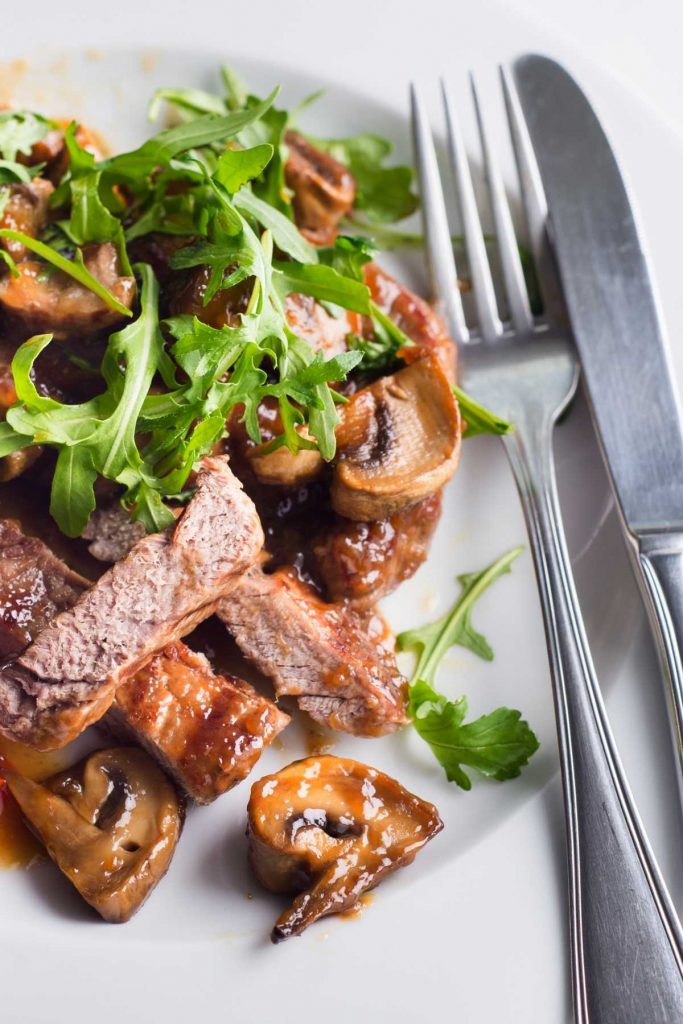 Flank steak and fresh mushrooms pair up to create this delicious dish. It's super easy to make and can be served with pasta or mashed potatoes.
You'll need just 45 minutes to make this healthy Mediterranean steak bowl. It's full of great texture and is tossed in a tangy herbed yogurt dressing.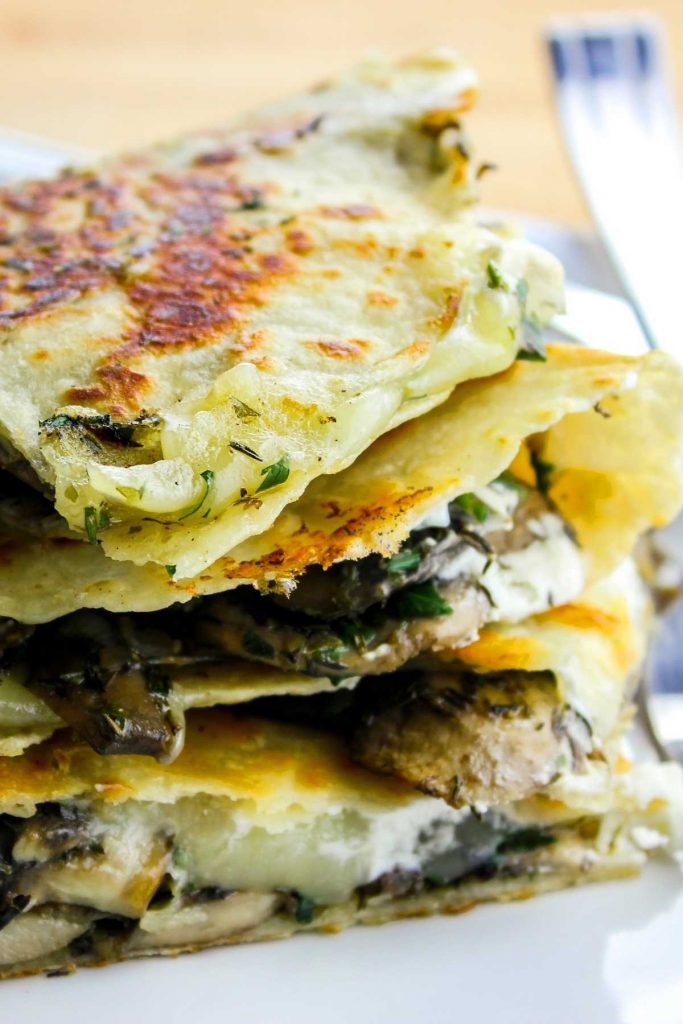 Homemade chimichurri sauce adds fantastic flavor to these steak quesadillas. Serve them with sour cream, guacamole, and fresh salsa.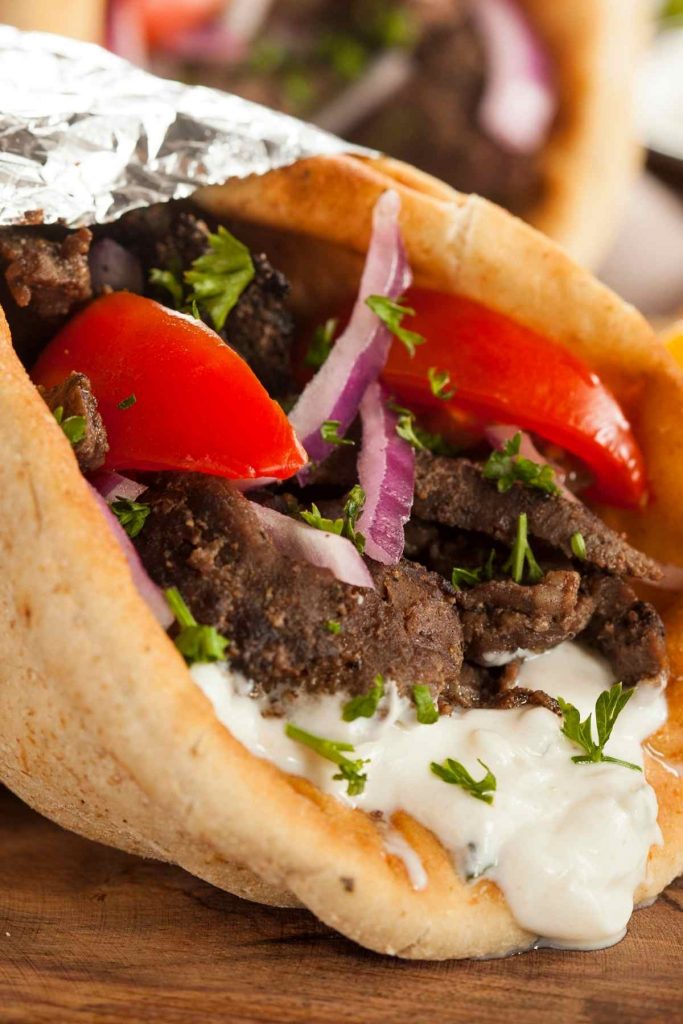 Serve this tasty beef shawarma in fresh pita bread alongside a fresh green salad. It takes just 30 minutes to make and is loaded with flavor.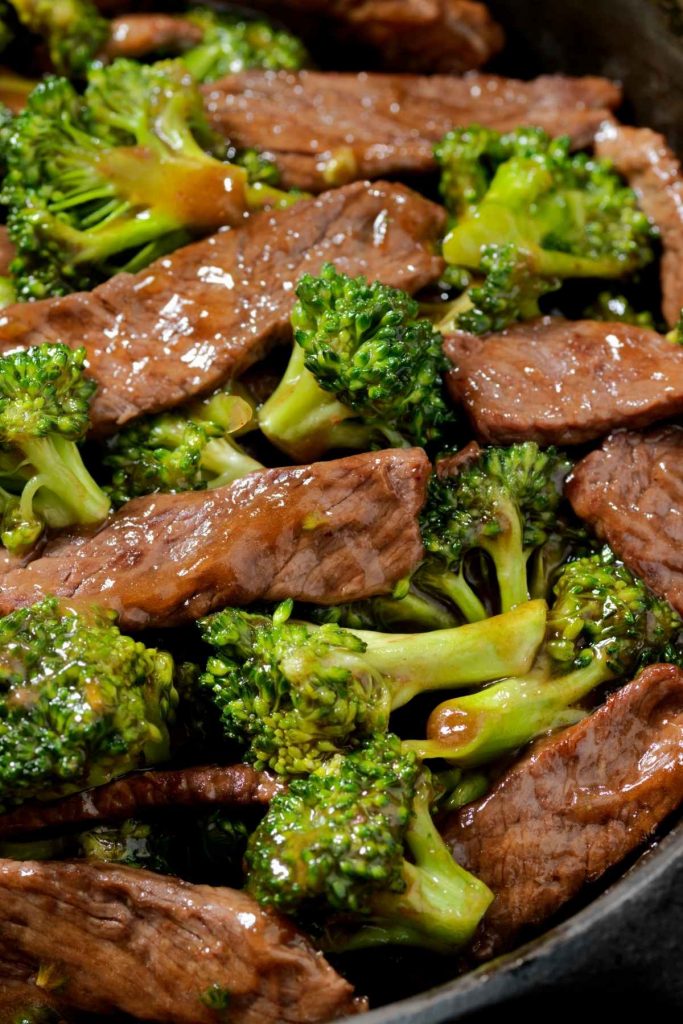 This tasty beef and broccoli is better than take-out! It has all of the flavors you love and is ready to enjoy in just 20 minutes. Serve it on a bed of steamed rice.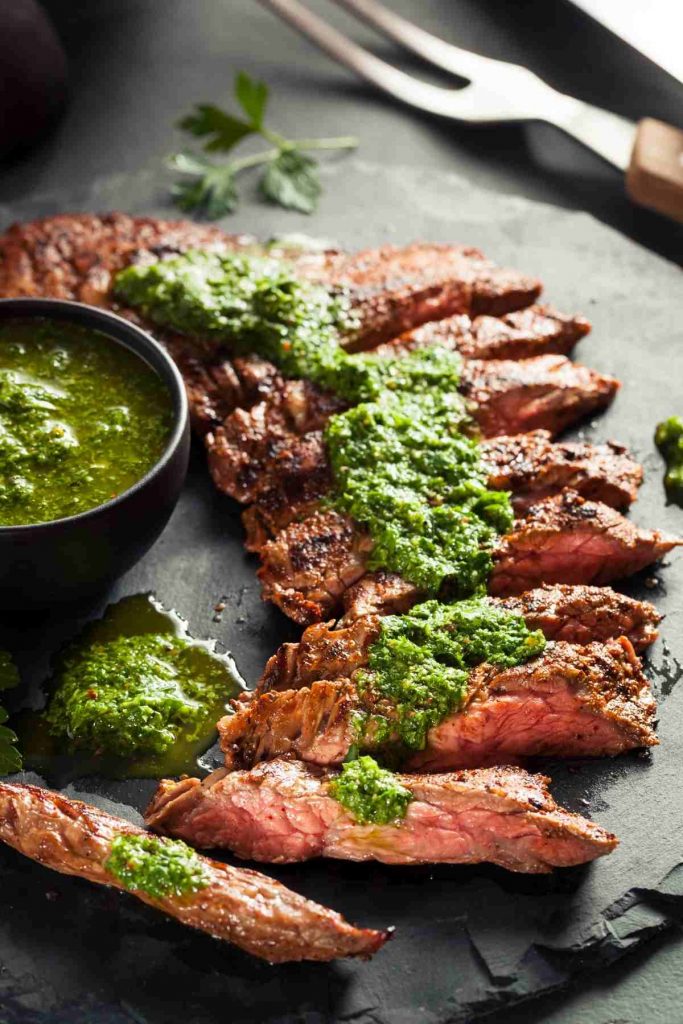 Make a plan to serve this tender carne asada the next time you're hosting a get-together. The marinade injects the meat with amazing flavors and it cooks up quickly on the grill. Serve it with crisp garlic bread and a fresh green salad.
These flank steak fajitas are super easy to pull together and take just 10 minutes to cook. Serve them with sour cream, shredded cheese, and salsa.
The peanut sauce in this Thai peanut beef is a delicious blend of peanut butter, soy sauce, brown sugar, and sriracha. This dish is sure to become one of your favorites.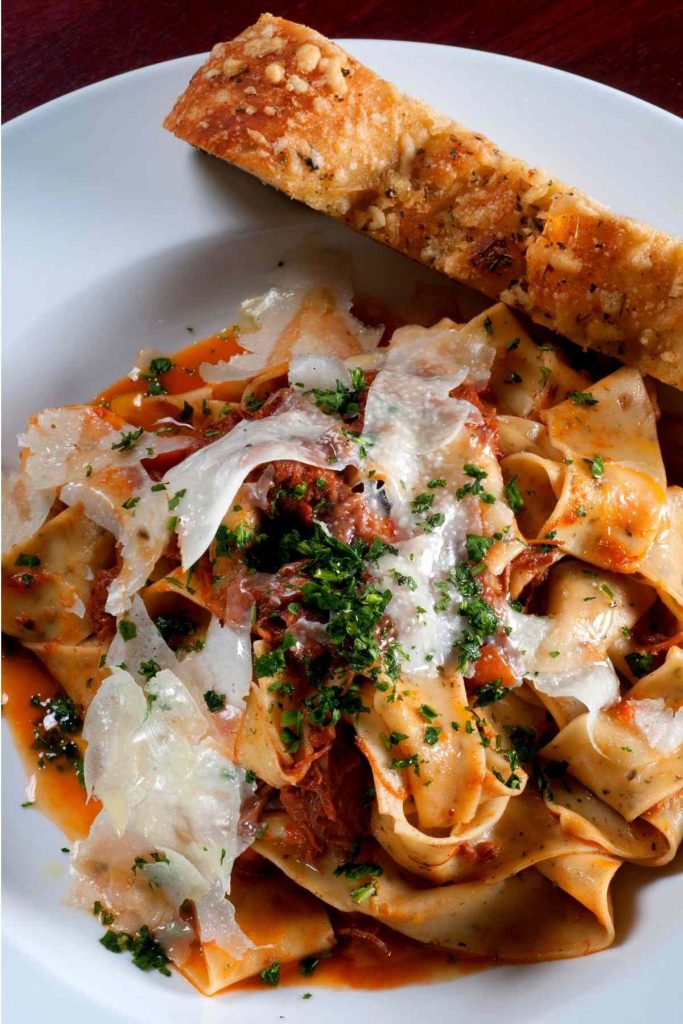 The flank steak in this pasta dish cooks low and slow in a slow cooker until perfectly tender. Set it up in the morning and come home to a comforting meal!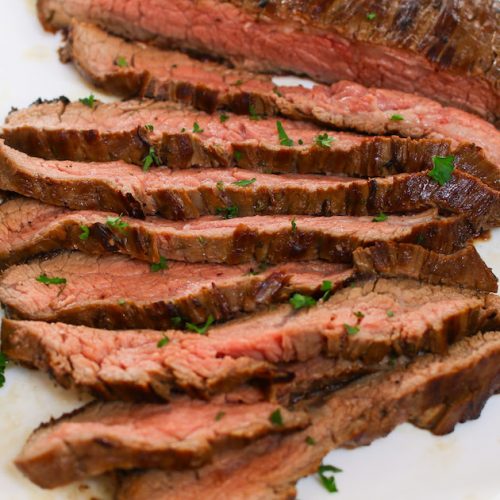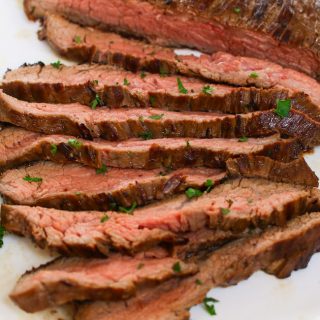 Easy Marinated Flank Steak Recipe
This marinade makes super juicy and flavorful flank steak every time! This marinade recipe is flavored with soy sauce, honey, lime, and garlic, tenderizing the meat while adding mouth-watering flavors. Marinated flank steak is easy to prepare and perfect for grilling, pan-frying, or broiling in the oven.
Print
Pin
Rate
Ingredients
1/3

cup

soy sauce

½

cup

olive oil

2

tablespoons

honey

2

tablespoons

Worcestershire sauce

1

tablespoon

lime juice

or red wine vinegar / balsamic vinegar

½

small onion

small chunks

3

cloves

garlic

minced (1 tablespoon minced garlic)

2

tablespoons

green onions

minced

1

tablespoon

Italian seasoning

or fresh thyme and rosemary

½

teaspoon

black pepper

½

teaspoon

salt

2

pounds

flank steak

(907g)
Instructions
Add all ingredients except the steak to a mixing bowl. Whisk together until fully combined.

Pierce the flank steak with a fork all over, and then place in the bowl*.

Turn the steak several times to coat thoroughly.

Cover the bowl with plastic wrap and place in the fridge for 2-24 hours.

Remove from the fridge 30 minutes before grilling. Take the steak out of the marinade and remove excess moisture with paper towels. Discard the marinade**.

Preheat grill for medium-high heat, about 400°F (204°C).

Spray the grill grates with cooking oil spray.

When hot, place flank steak on the grill.

Grill the first side for 1 minute to sear. Then flip the steak and grill for 1 minute on the other side.

Continue cooking for 2-3 minutes per PER SIDE to desired doneness***, flipping every minute for even cooking.

Remove to a cutting board and let the steak rest covered with aluminum foil for 5 minutes (this is so the juices retreat into the meat).

Slice thinly against the grain to serve.
Notes
*You can also marinate flank steak in a large zip-top bag instead of a bowl.
**Leftover marinade should be discarded since it has bacteria from the raw meat.
***Flank steak is best cooked medium-rare to medium; measure with an instant-read thermometer: remove from heat at 125°F (52°C) for rare, 130°F (54°C) for medium-rare and 140°F (63°C) for medium. The temperature will rise several more degrees while resting.
Avoid piercing/cutting into the steak during cooking, as juices will escape making the meat drier.
Tried this recipe?
Follow or tag us on Pinterest @izzycooking