This post may contain affiliate links.
Please read my disclosure policy.
Those who truly have a real sweet tooth (don't we all?) will absolutely love these recipes.
You can make your favorite sweet treats at home. Have a hankering for some chewy chocolate bars or candied fruit?
No need to head to the store. You can make your own at home anytime.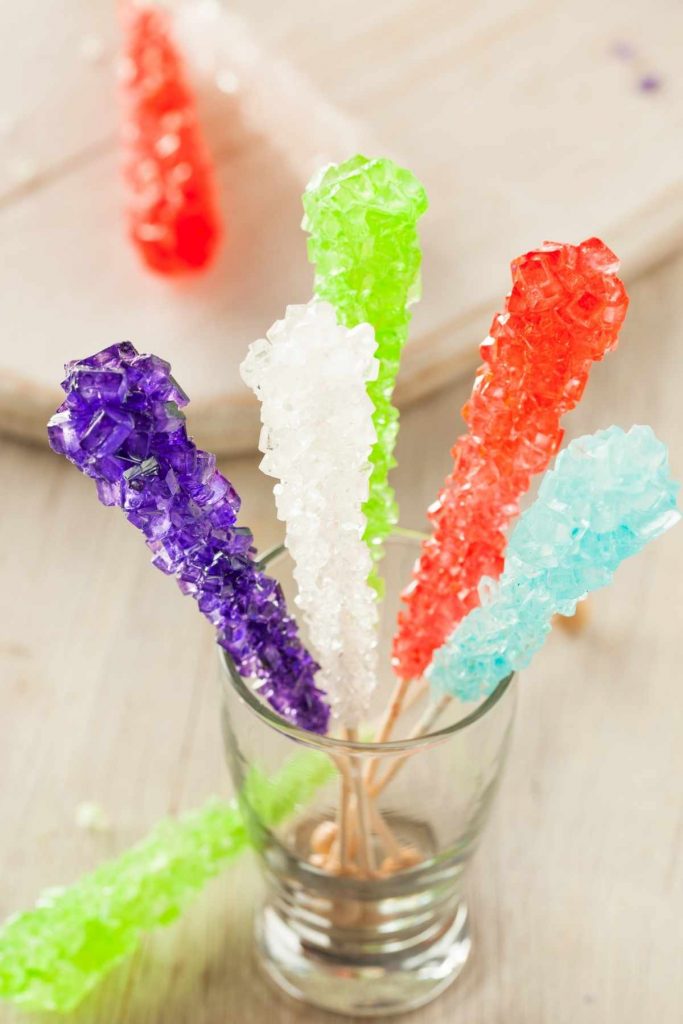 Remember rock candy? It's a colorful treat kids love. It isn't as tough to make as you might think. Follow the instructions to make your very own rock candy treats.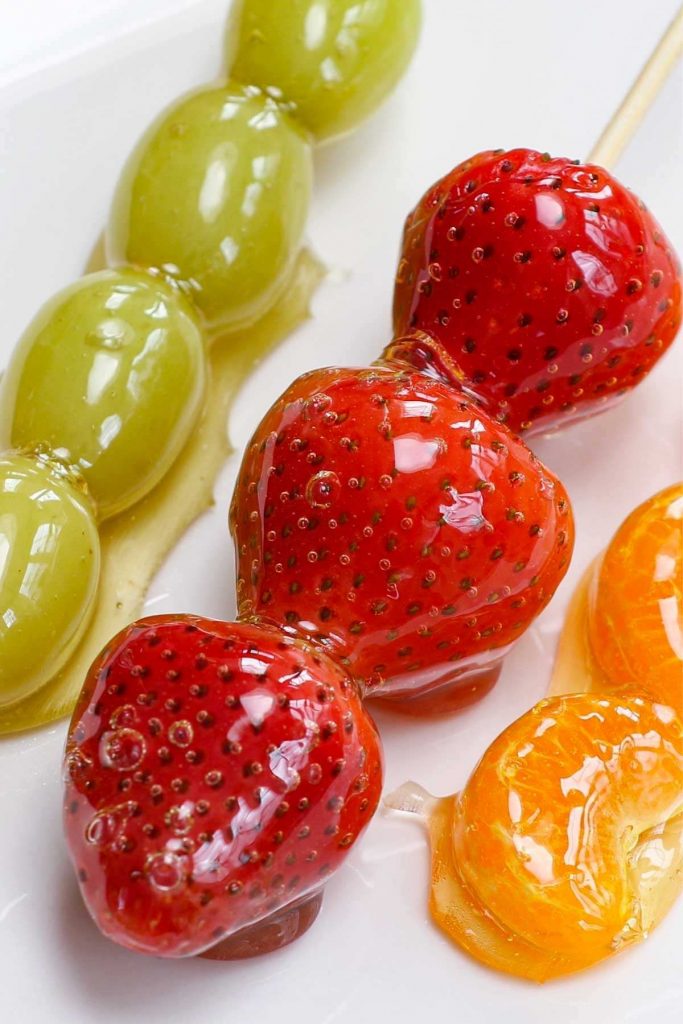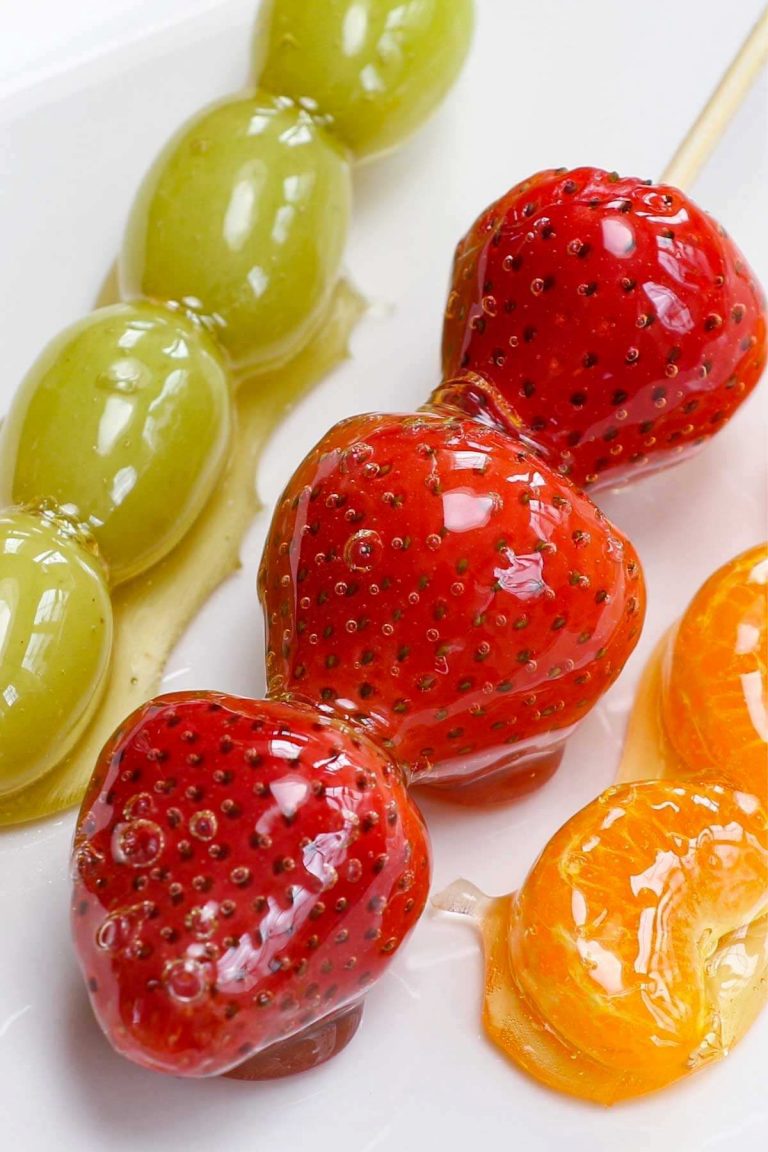 Sweet and fruity, this treat is also known as Tanghulu. Fruits like strawberries, tangerines, and grapes are hardened with a sugary syrup shell and it tastes heavenly.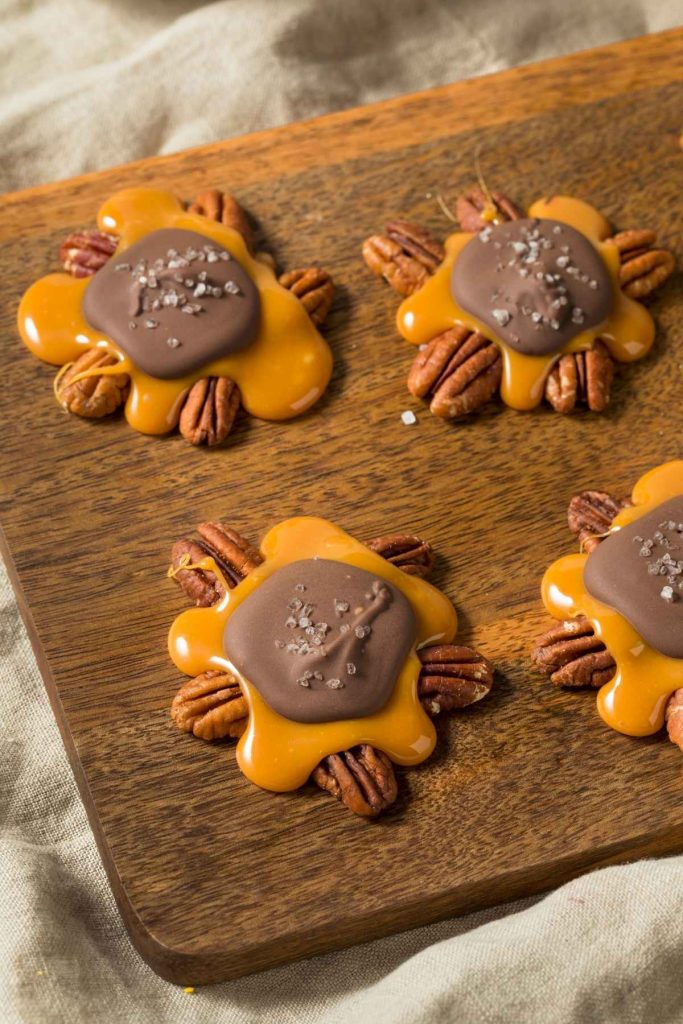 Commercially known as "Turtles," these treats are just heavenly. Baked pecans topped with thick, creamy caramel and covered in melted chocolate, these are absolutely irresistible.
This classic Christmas treat looks just like stained glass, hence the name. This is a sweet treat that makes a lovely holiday gift, too. It's simple to make and perfect for the holiday season.
This saltine toffee recipe tastes just like the one grandma used to make. Better than anything you can find in a box, this homemade recipe is exactly what toffee should be.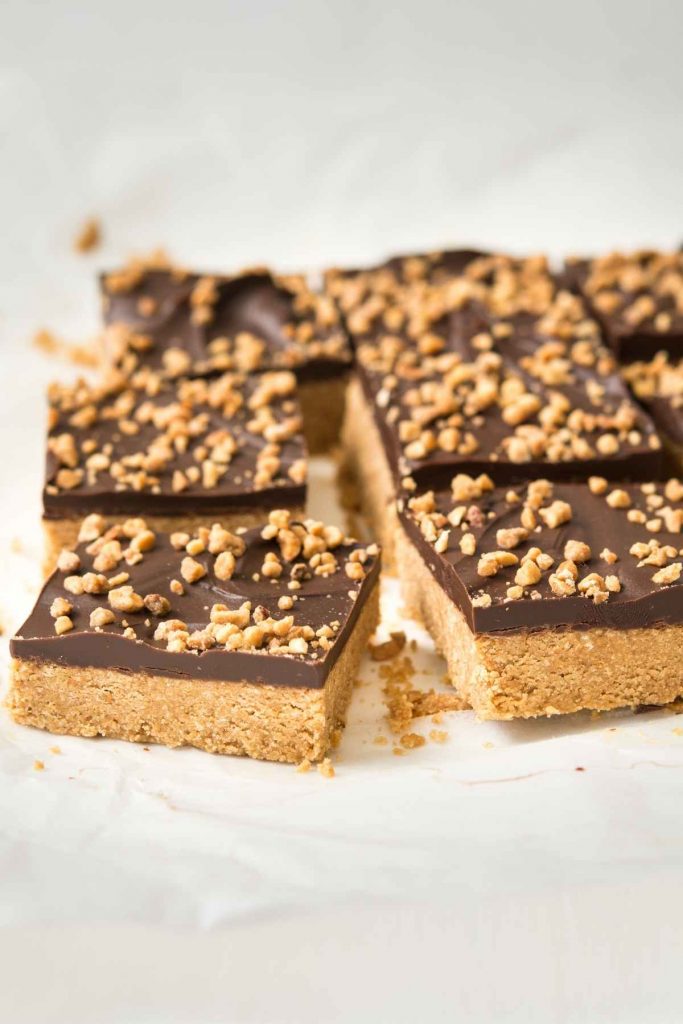 These no-bake bars are also known as Scotcheroos. Made with Rice Krispies, peanut butter, and chocolate butterscotch, these bars are utterly delectable.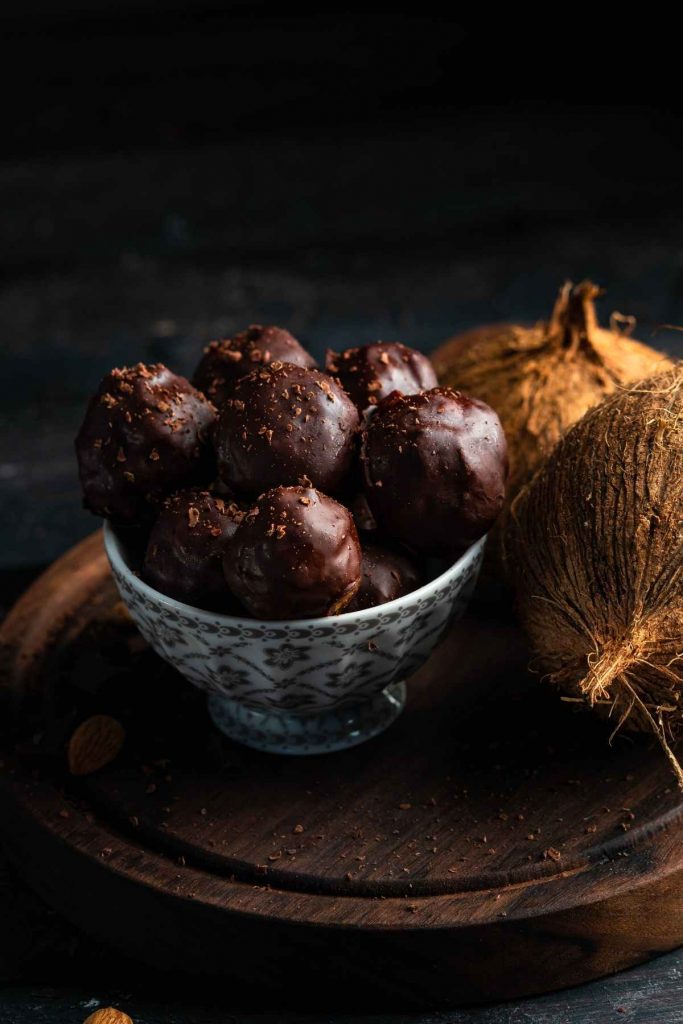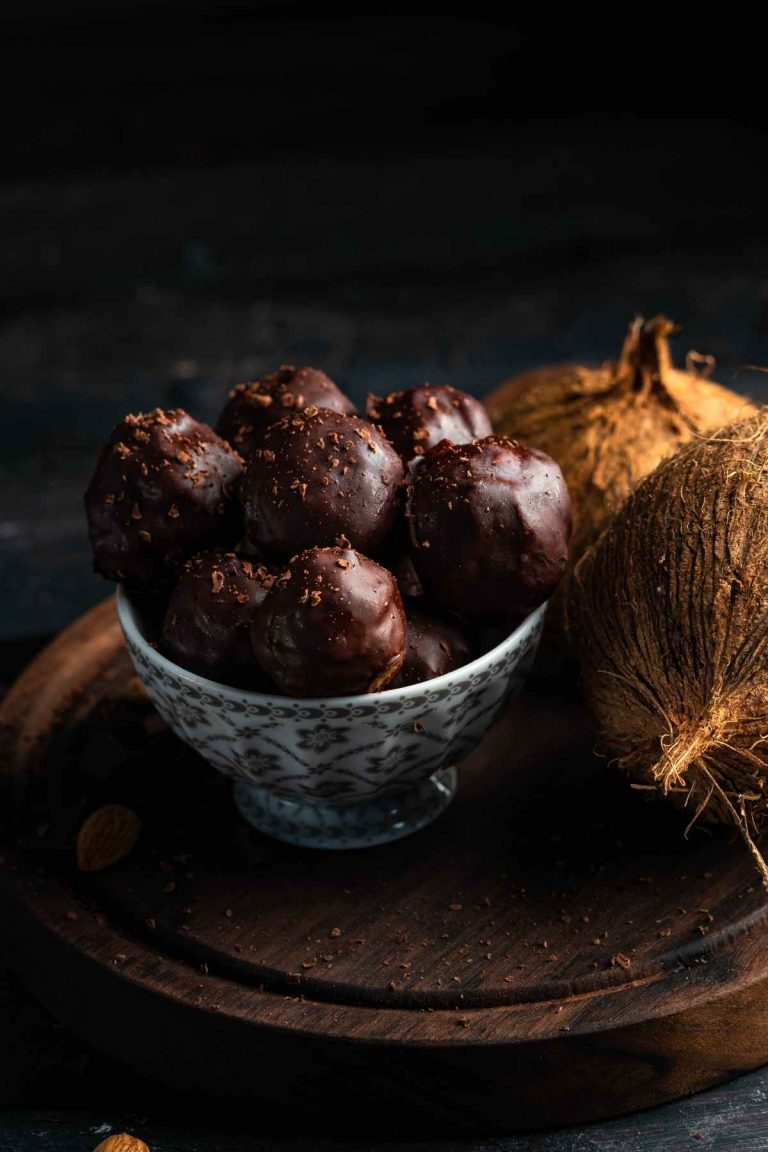 Even tastier than the store-bought version, these chocolatey treats are packed with flaky coconut and just the right amount of sweetness.
Peanut clusters wrapped in creamy chocolate, these crock pot candy bites are perfect for serving a crowd – if you're willing to share, of course!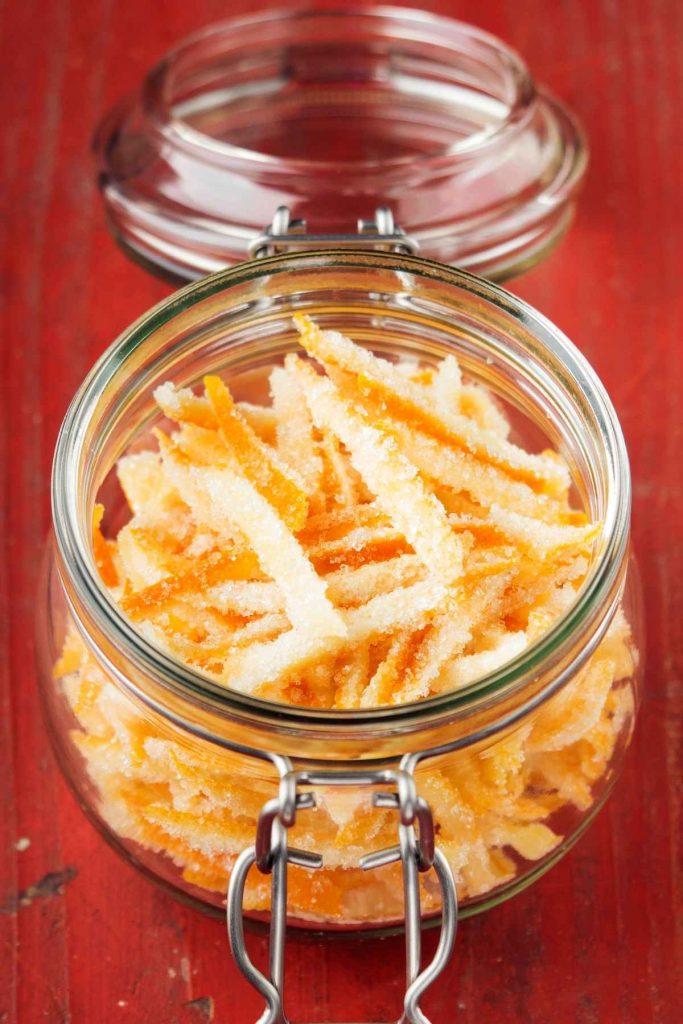 Candied orange (or lemon) peel is a classic candy treat that is so easy to prep. The homemade version is so delicious that you'll never buy the store-bought kind again.
These are peanut butter candies dipped in rich dark chocolate. Crunchy on the outside and creamy on the inside, it's impossible to eat just one.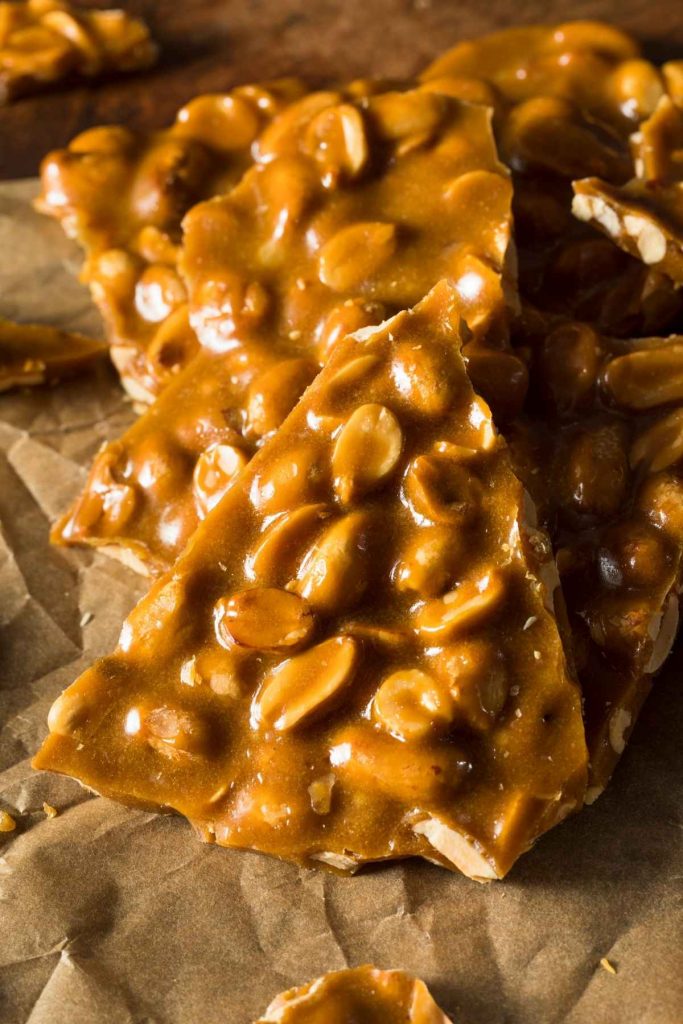 This is the easiest peanut brittle you'll ever make and we promise, it's not short on taste. With a crispy texture and salty-sweet caramel flavor, this easy brittle is impossible to put down.
Homemade peppermint patties are unmatched. Chewy peppermint covered in rich dark chocolate, are perfect for giving out as gifts during the holiday season.
This homemade Scottish sweet is melt-in-your-mouth delicious. Follow these simple steps to ace this recipe, even if you're a beginner baker.
Can't find jelly beans that are just right? Make your own! Once you master this recipe, you'll be ready for anything! They take some time to make but the result is so worth it.
Made with few ingredients, like applesauce, these gumdrops are a family favorite over the holiday season. Once you learn to make these, it's sure to become a new holiday tradition.
All you need is juice and gelatin to make these adorable and tasty gummies at home. They're soft, chewy, and tasty.
These homemade caramels are heavenly. They melt in your mouth and they're just so delicious. We highly recommend keeping a stash hidden for yourself because once your family tries them, they'll be instantly devoured.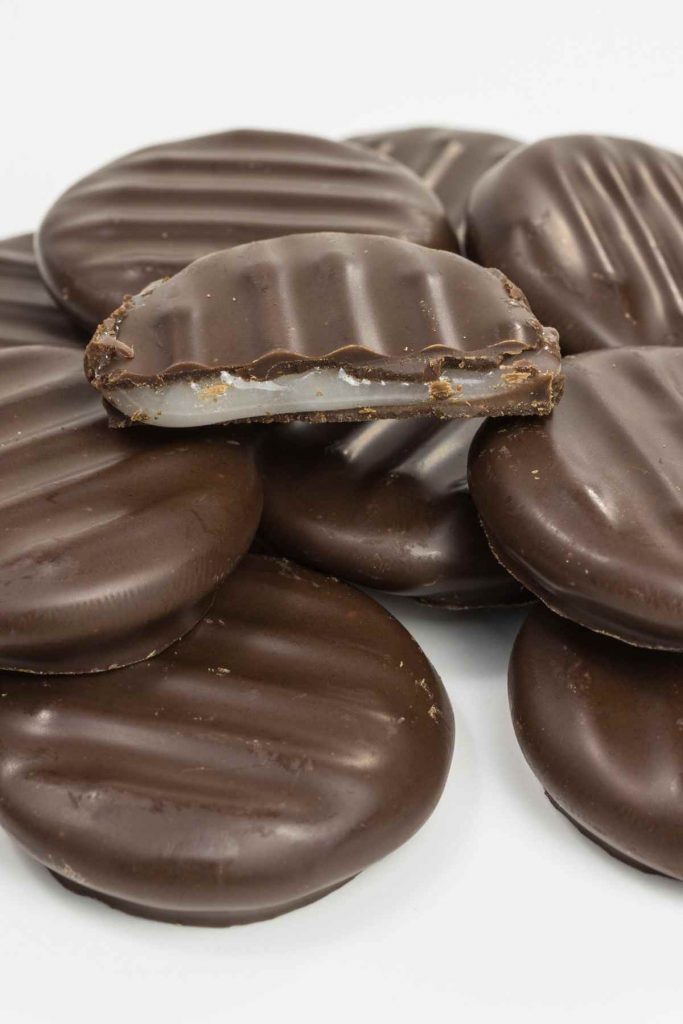 A classic treat, Junior Mints are the perfect combination. A dark chocolate shell with a creamy mint center, these are easy to make and even easier to eat.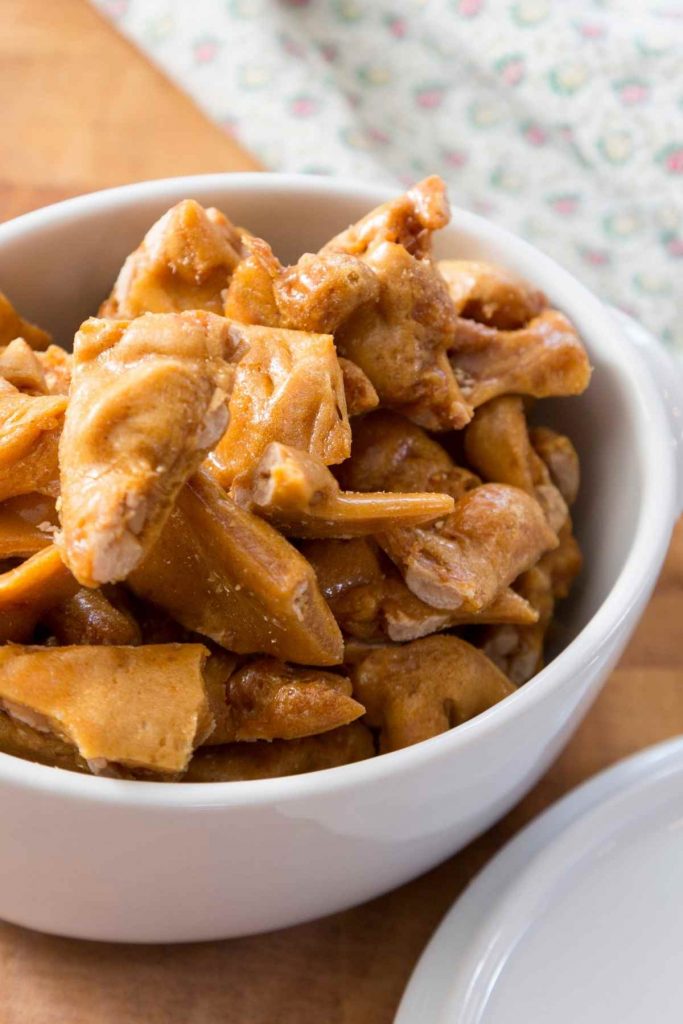 Cashew brittle is salty, sweet, and irresistible. A tasty snack, this microwave recipe makes it easy to satisfy your sweet tooth.
Samoa truffles are cookies loaded with chewy caramel and coconut and topped in thick, rich chocolate. Need we say more?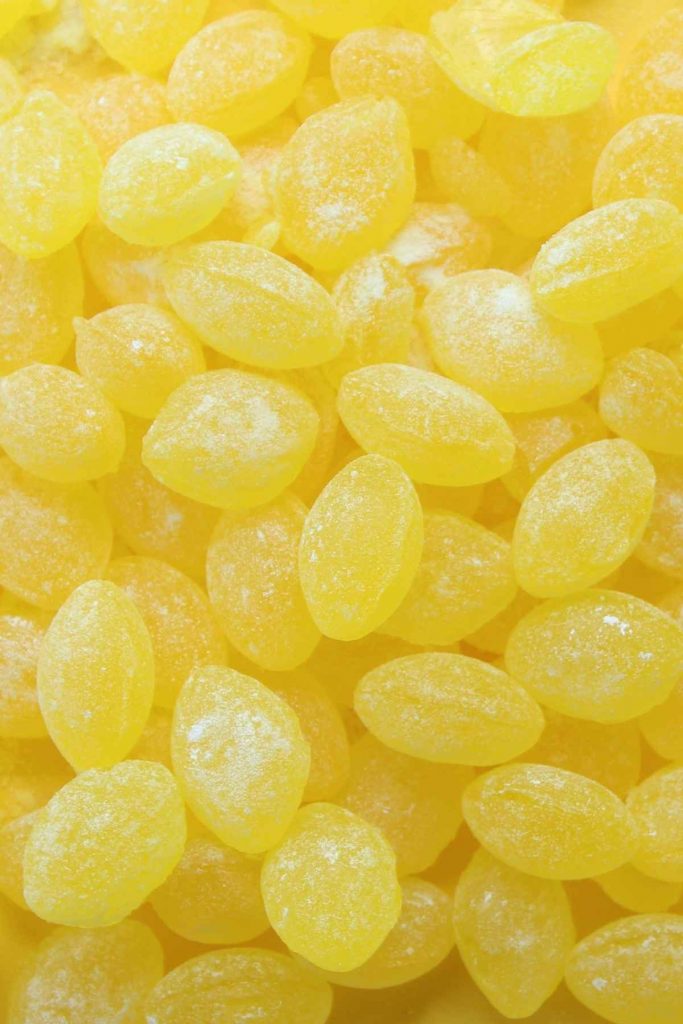 These homemade lemon drops taste just like the sweets grandma always had on hand when you were a kid. Tasty and tangy, these candies are just like the original.
Mallomars are scrumptious but did you know that homemade mallomars are even better? And you don't have to wait for anyone to walk up to your door to sell you a box. With this recipe, you can enjoy them at any time.
Making lollipops is actually so relaxing and very satisfying. Making your own sweet treats has never been so fun. Be creative and decorate them however you like.
This tastes just like a Three Musketeers bar. We promise, you will love every last decadent bite.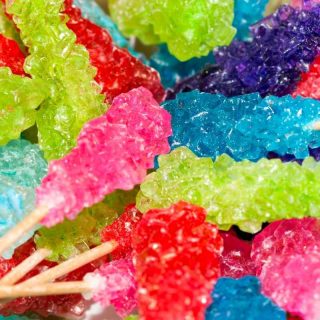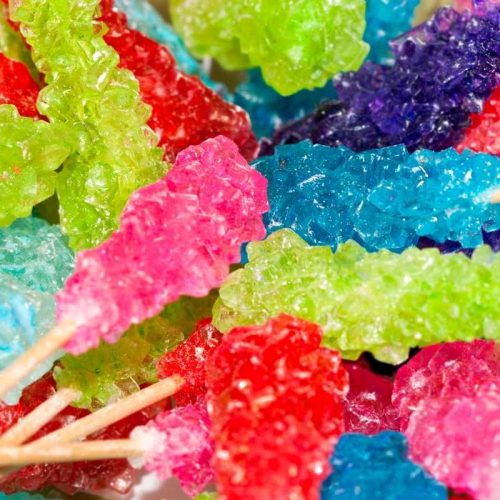 Easy Homemade Rock Candy Recipe
Remember rock candy? It's a colorful treat kids love. It isn't as tough to make as you might think. Follow the instructions to make your very own rock candy treats.
Print
Pin
Rate
Ingredients
4

cups

water

10

cups

granulated sugar plus more for coating the skewers

food coloring of your choice
Instructions
Place the skewers in water, and then coat them in sugar. Set them aside to dry for at least an hour or overnight.

Wash and dry the mason jars.

Attach a clip to each skewer and then place it into the jars. The skewer should be suspended in the jar, about an inch from the bottom.

Remove the skewer for now. You'll place it back into the jar when you add the sugar solution.

To make the sugar solution, place 4 cups of water into a large saucepan. Bring the water to a boil and add the sugar one cup at a time. Stir well with a wooden spoon after adding each cup until the sugar is completely dissolved, and then add the next cup of sugar. The sugar will become saturated with water and will begin to clump before dissolving. This is expected.

When the last cup of sugar is dissolved, let the mixture simmer for about 5 minutes and then remove the pot from the heat.

Let the mixture cool for about 15 minutes.

Divide the mixture between the 5 prepared mason jars. Stir in the food coloring.

Place the prepared skewers into the sugar solution. Try not to move the jars much after adding the skewers.

The rock candy will now begin to grow. The skewers can be removed at any time but for best results, allow the candy to form for about 6 days.

When you're ready to remove the rock candy sticks from the jars, use your fingers to gently crack the hardened layer of sugar that has formed on top of the jar and gently wiggle the stick until it is released. Allow any syrup to drip from the stick. Do this over a bowl or some paper towels to catch the drops.
Tried this recipe?
Follow or tag us on Pinterest @izzycooking