Eggplant is popular in many cuisines including French, Turkish, Italian, Greek, Middle-Eastern and South Asian. It can be grilled, baked, or fried and is easy to source at grocery stores. If you're looking for some eggplant inspiration, this collection of easy eggplant recipes will come in handy.
In this post, we're sharing 22 easy eggplant recipes – from classic eggplant parmesan to Thai green curry, all of these recipes are both delicious and easy to make.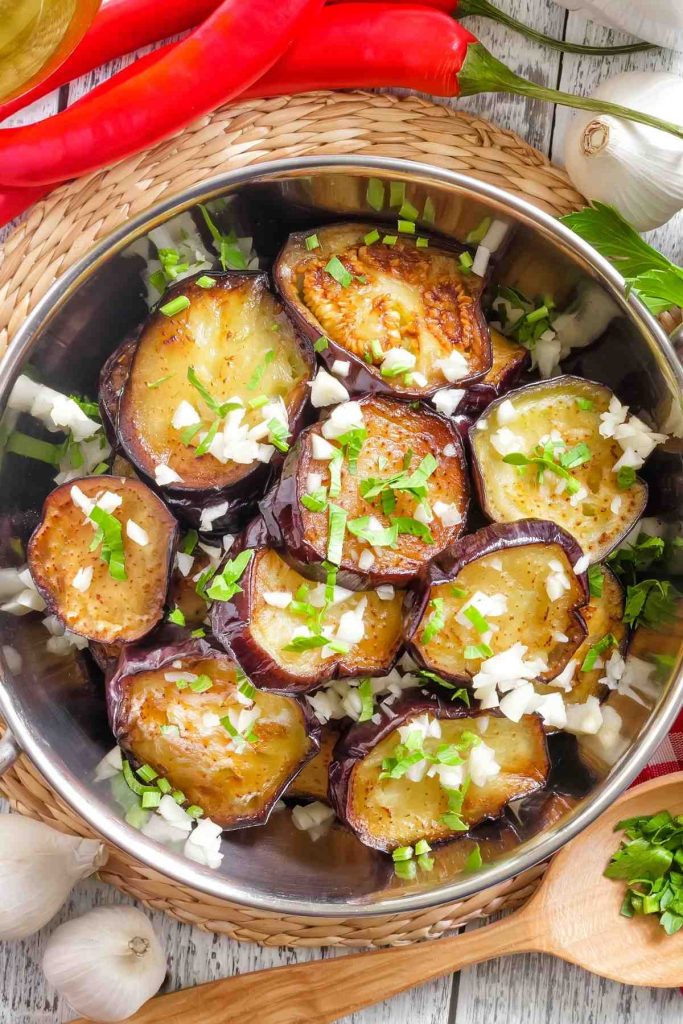 If you're new to cooking eggplant, this how-to guide will help. It's a simple recipe with a few ingredients and it's ready to eat in just 25 minutes.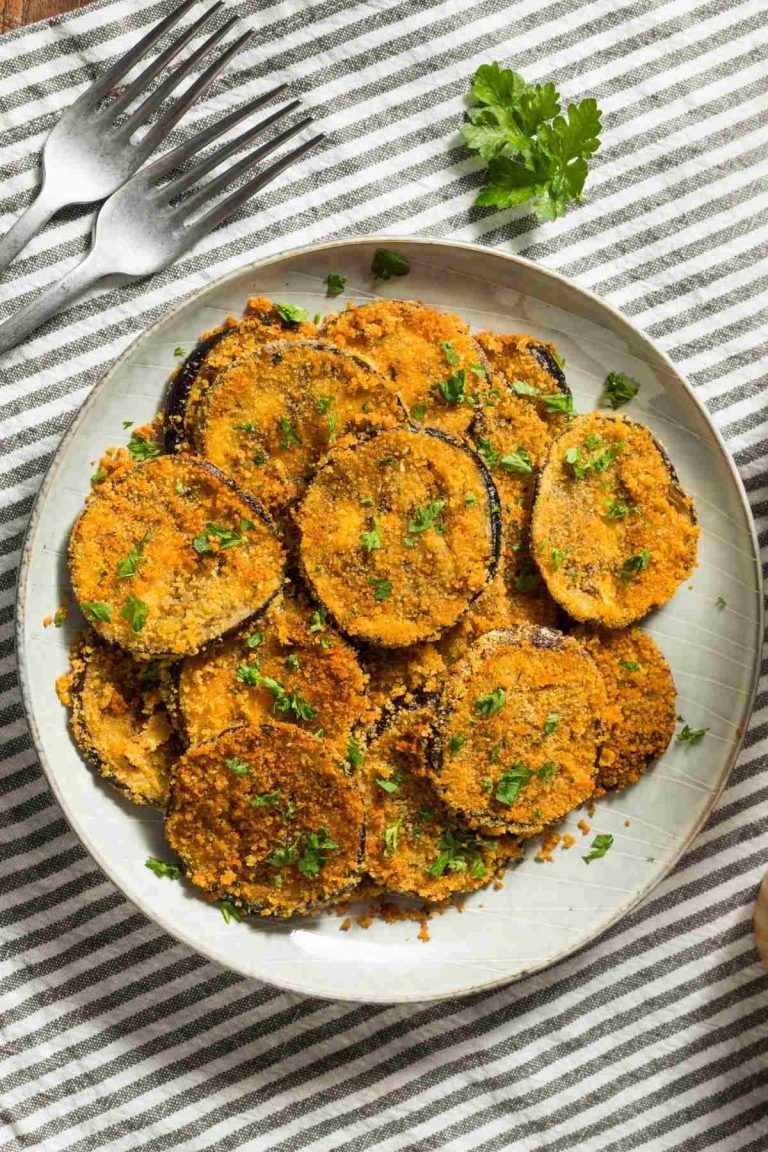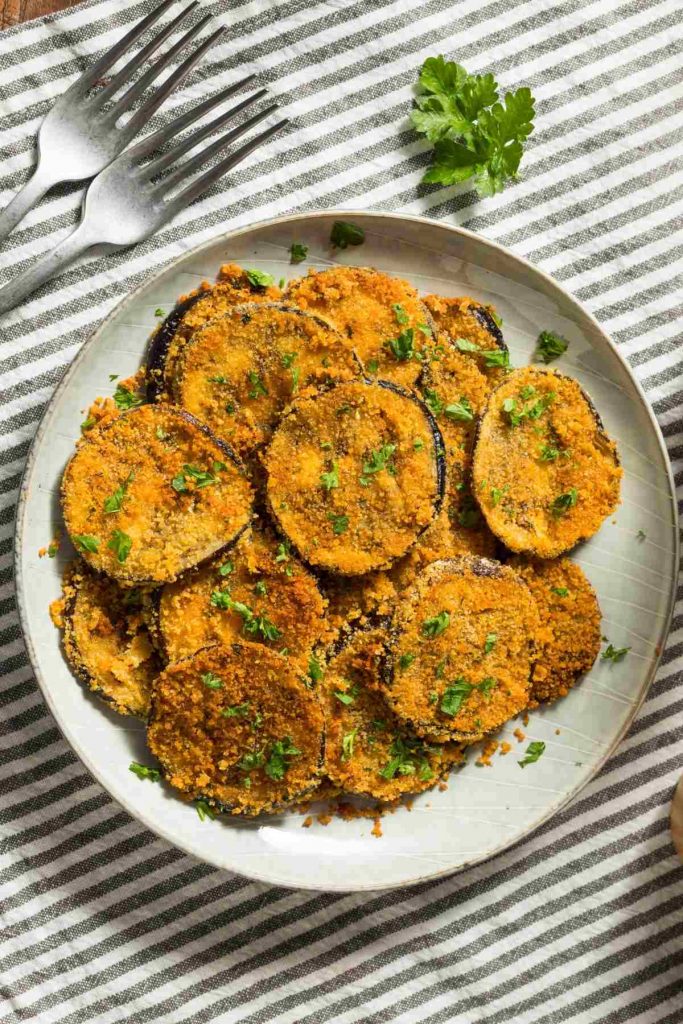 This tasty fried eggplant takes less than 30 minutes to make and is deliciously crisp. If you're looking for a new side dish, give this recipe a try!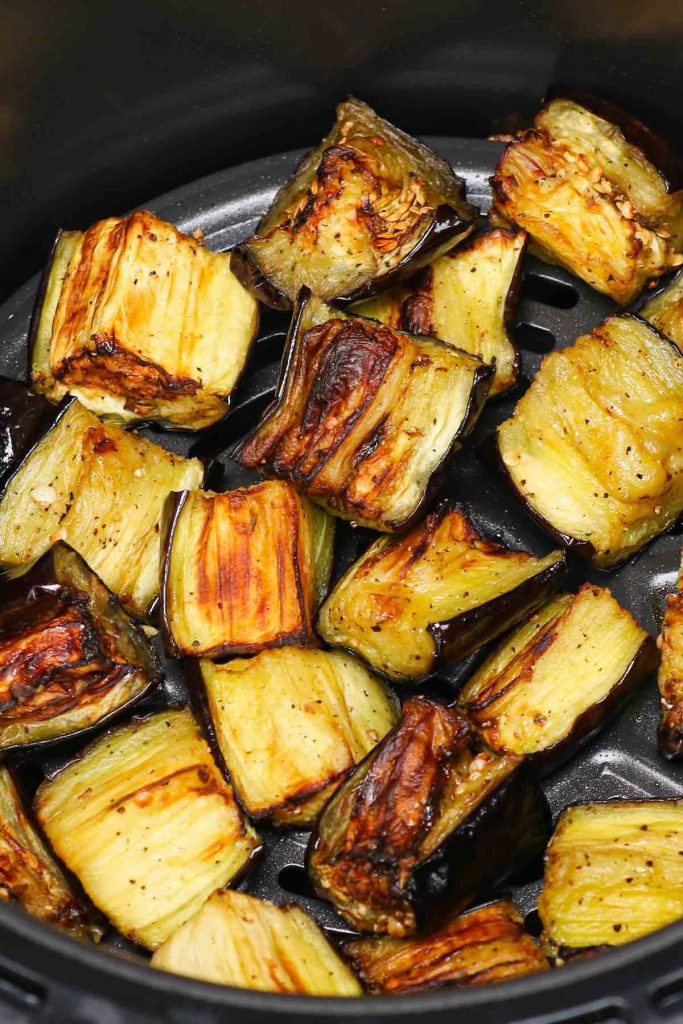 You'll love the crispy texture of this air fryer eggplant. You'll need a handful of basic ingredients and it's on the dinner table ready to enjoy in about 20 minutes.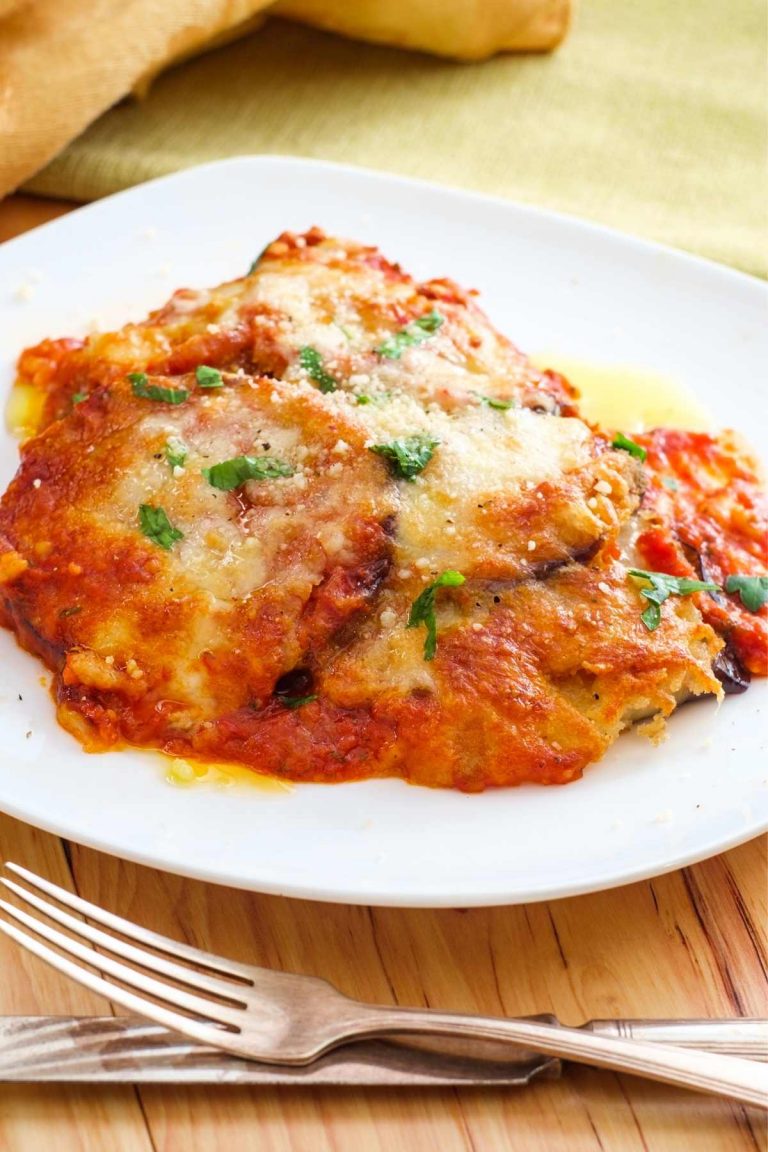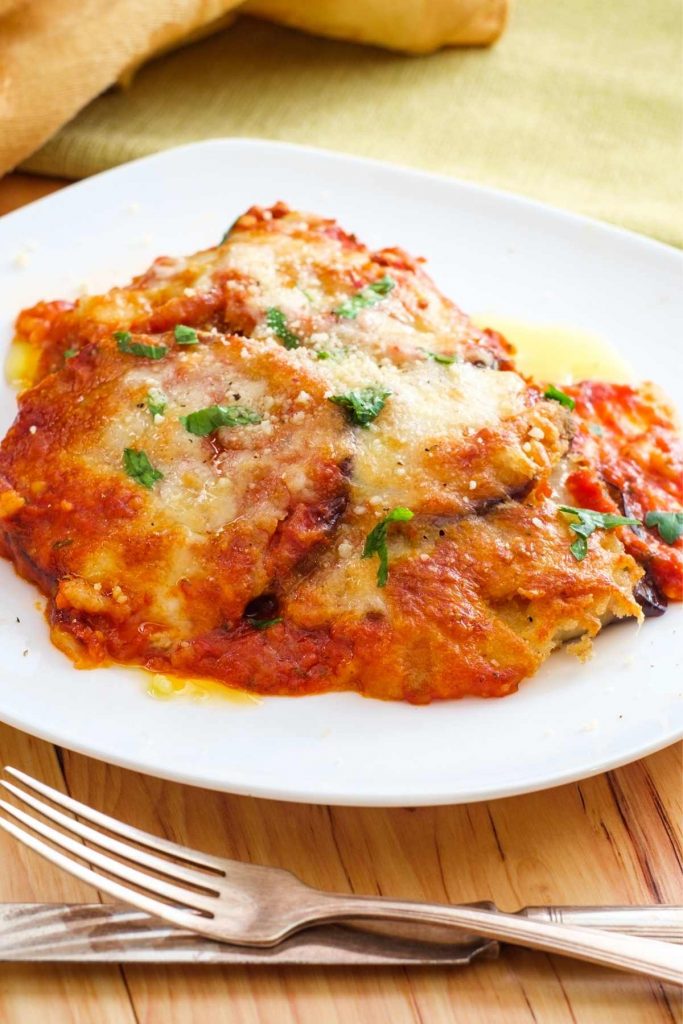 Classic eggplant parmesan is a hearty dish and a family favorite. The recipe includes homemade marinara sauce but if you're tight for time you can use store-bought instead.
The savory garlic sauce in this dish takes the flavor of eggplant to the next level. It's easy to make and can be served as both a vegetarian main or a side dish.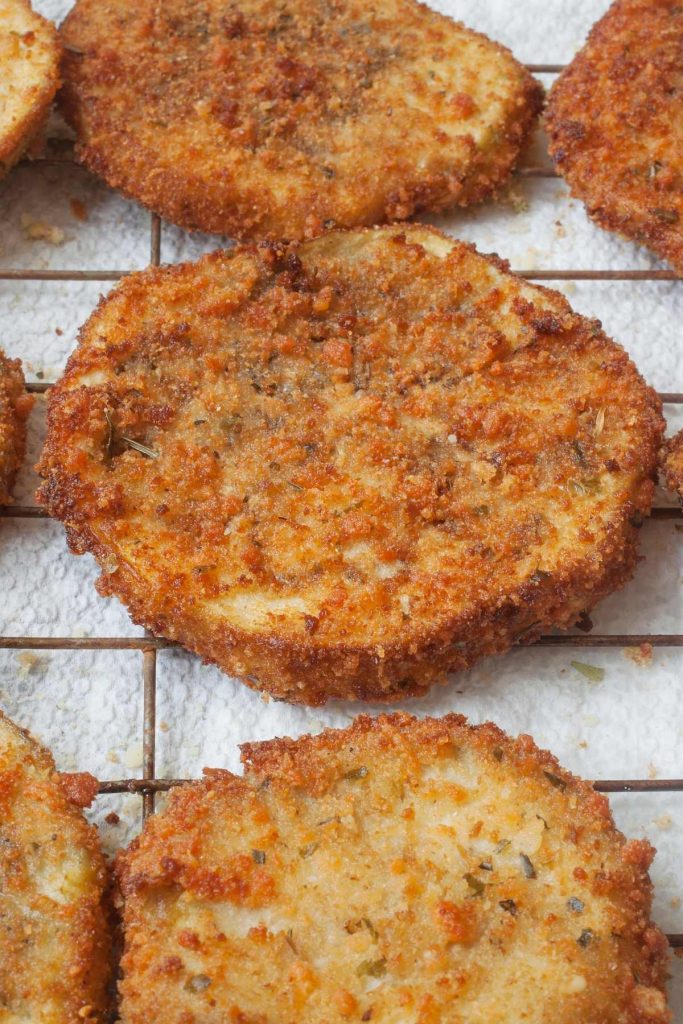 This simple garlic parmesan eggplant is full of delicious flavors and textures. It's delightfully crisp and bakes up beautifully in the oven.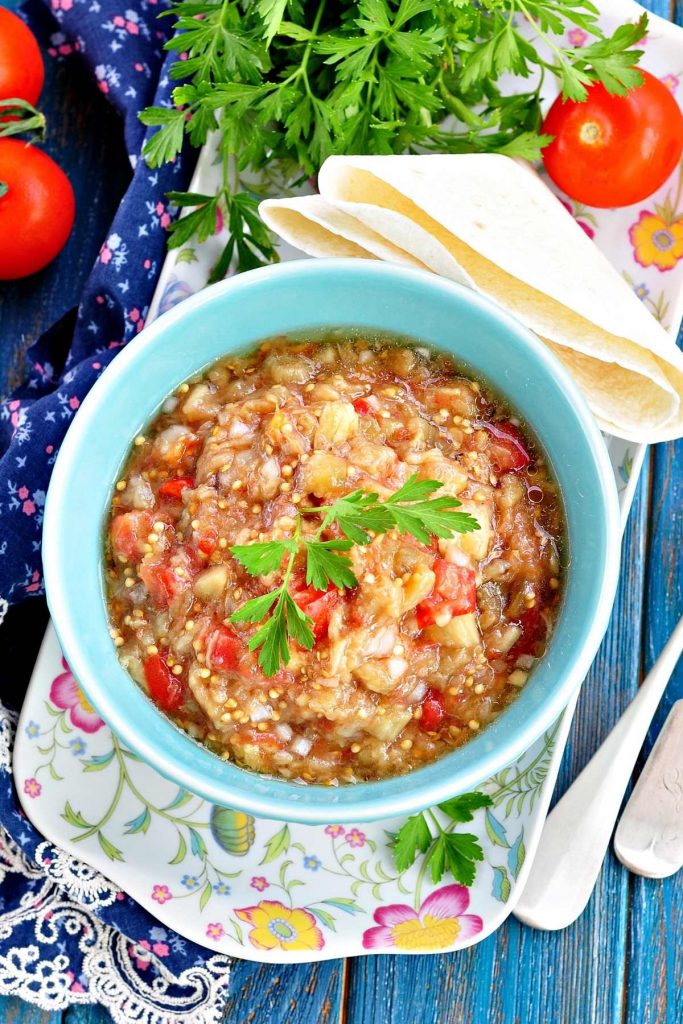 Serve this classic Middle Eastern eggplant dip with fresh pita bread. Roasting the eggplant gives it a wonderful earthy flavor.
Add this tasty grilled eggplant dish to the menu the next time you're hosting a barbeque. It's incredibly easy to prepare and pairs well with other veggies and grilled meats.
Serve this vegetarian-friendly eggplant lasagna for next week's Meatless Monday dinner! It's loaded with the flavors you love and is also an excellent low-carb option.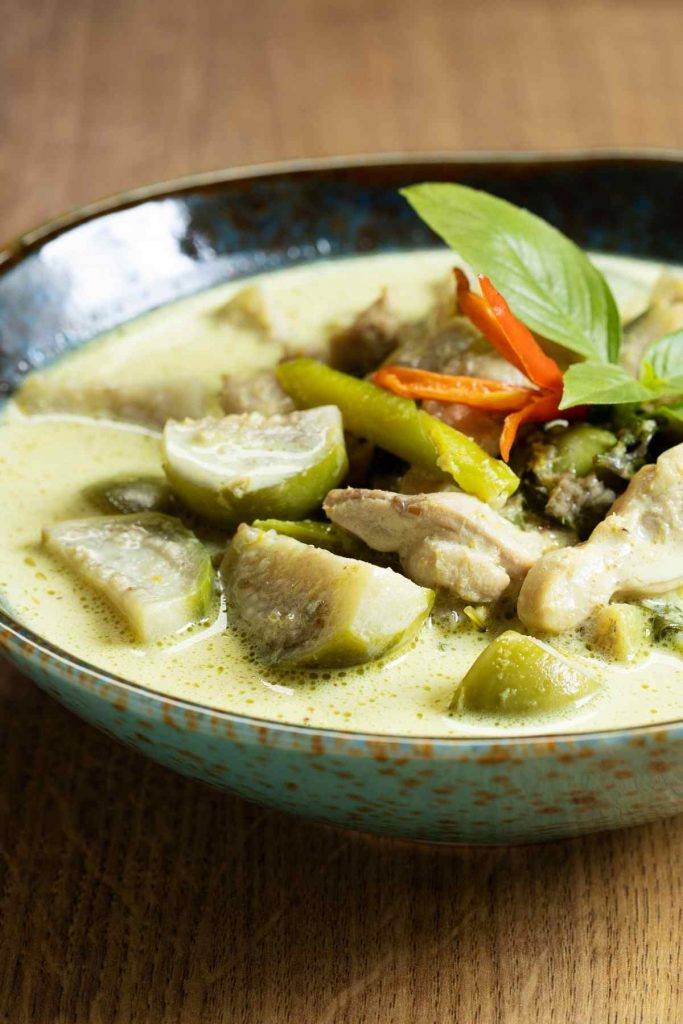 Eggplant is one of the key ingredients in this delicious Thai green curry. It's loaded with authentic flavors and takes just 35 minutes to make. Serve it alongside steamed jasmine rice for a hearty and comforting meal.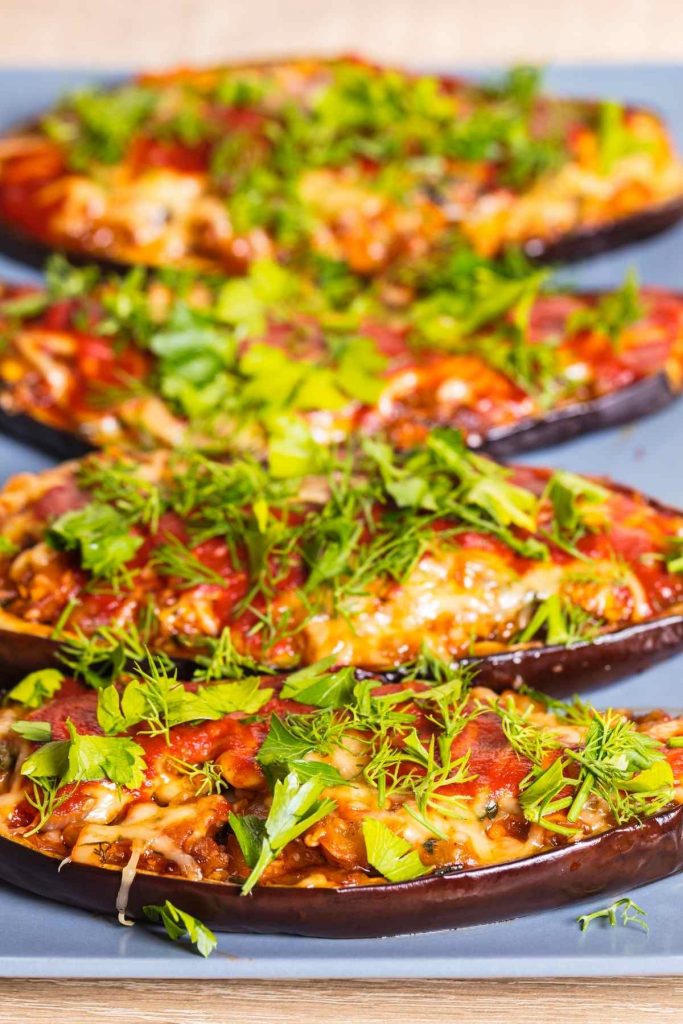 Eggplant replaces the dough in this healthy and tasty pizza. Serve it with a fresh garden salad for a light and delicious meal.
This classic eggplant pasta dish would be perfect for Meatless Monday. The eggplant makes it extra hearty and you won't even miss the meat.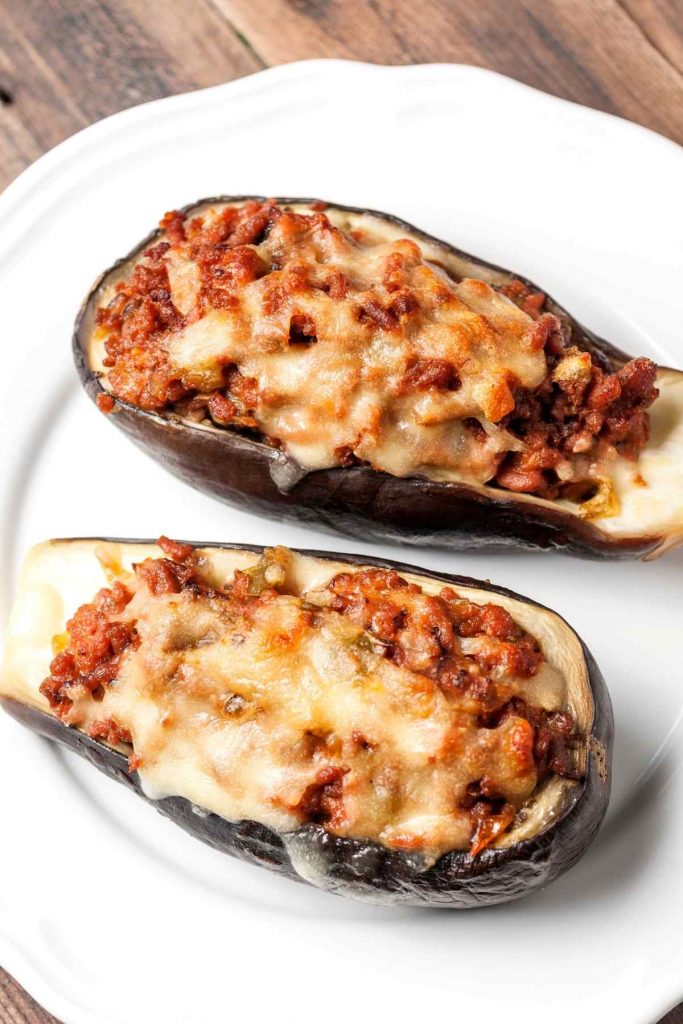 Sausage stuffed eggplant is a hearty and comforting dish that's easy to pull together. Serve it with a crisp green salad for a healthy and satisfying meal.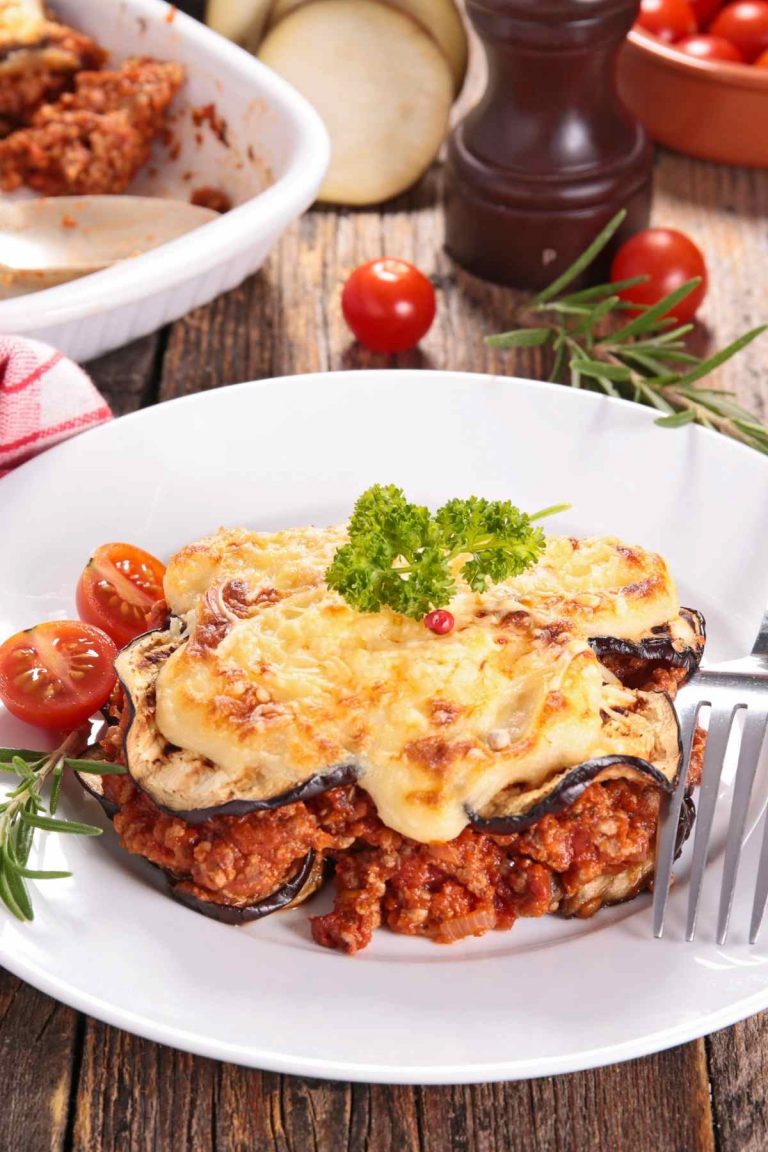 Even the pickiest of eaters will enjoy this beef and eggplant casserole. It's easy to prepare and is also a delicious lower carb option.
This eggplant curry is full of delicious Jamaican flavors. Use less scotch bonnet pepper to reduce the spiciness. Serve it with rice for a hearty vegan-friendly meal.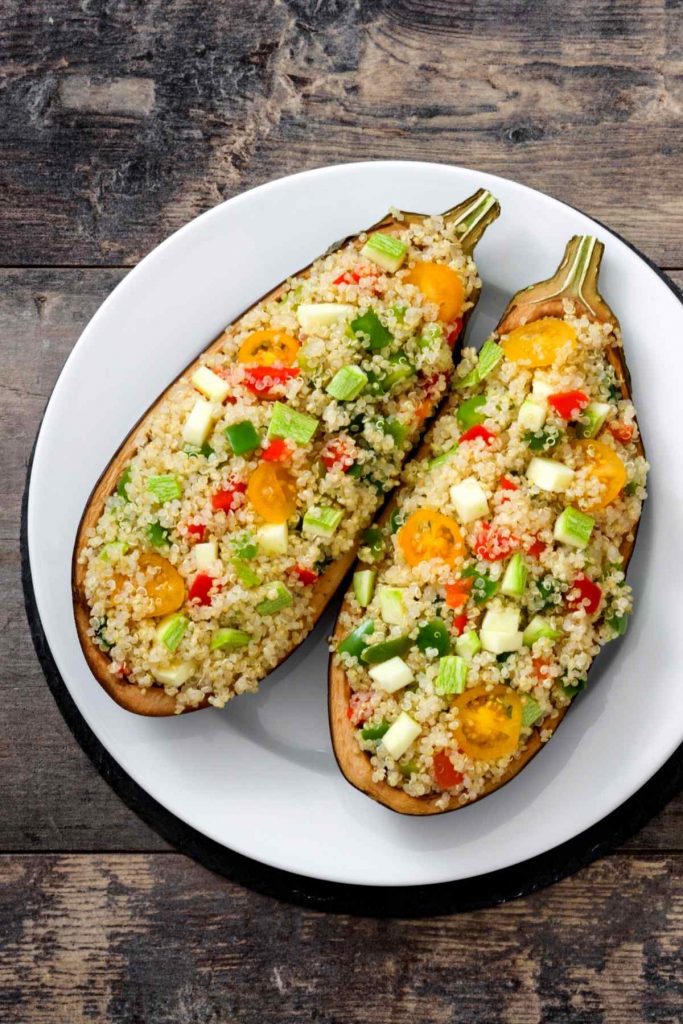 These Mediterranean eggplant boats are stuffed with a delicious quinoa-based filling and topped with a healthy salsa. Enjoy it with a salad for a satisfying vegan-friendly meal.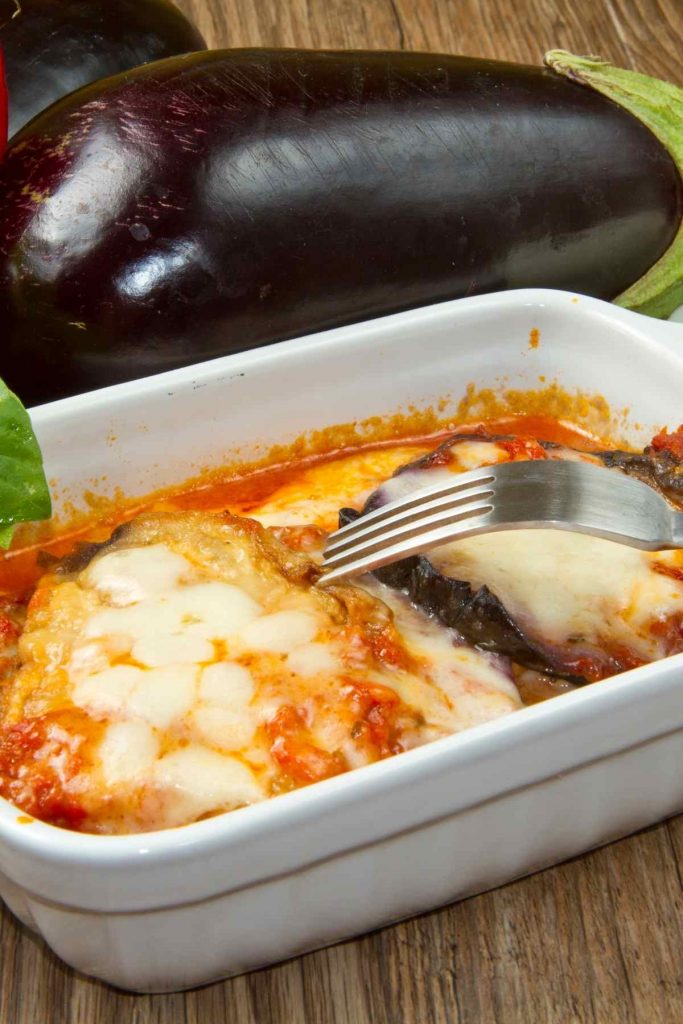 You'll love the flavors of this cheesy eggplant gratin. Serve it with slices of crisp garlic bread and a fresh garden salad.
This vegan-friendly eggplant and tomato stew is full of healthy protein and fiber. Enjoy it with slices of crusty bread for dipping.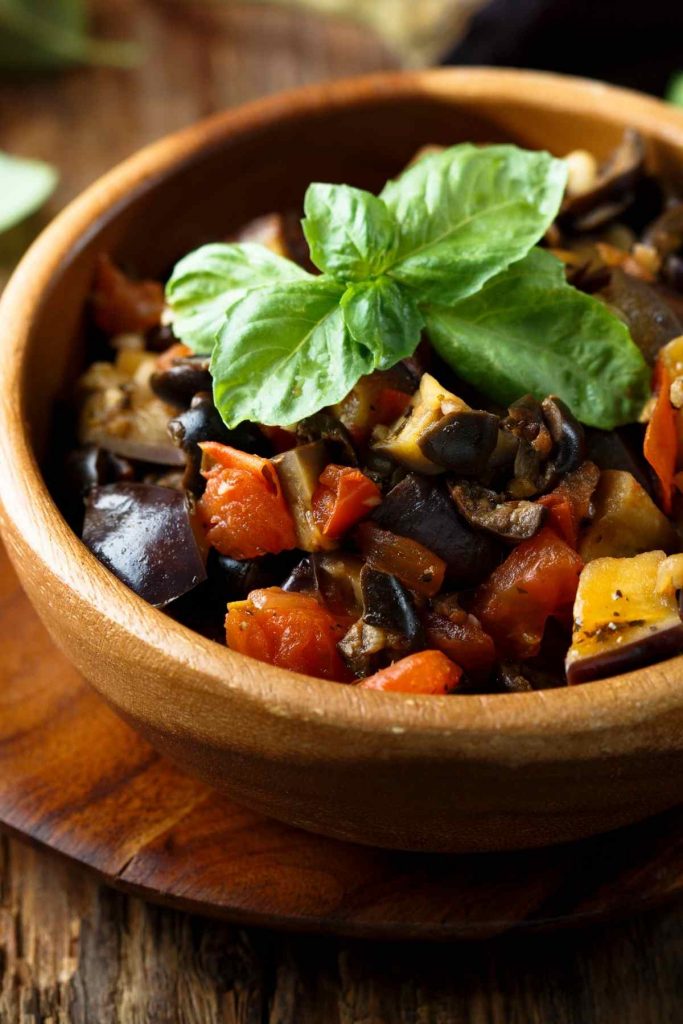 You'll need just 40 minutes to make this healthy eggplant salad. Roasting the eggplant makes it extra flavorful and it's perfectly seasoned with traditional Middle Eastern spices.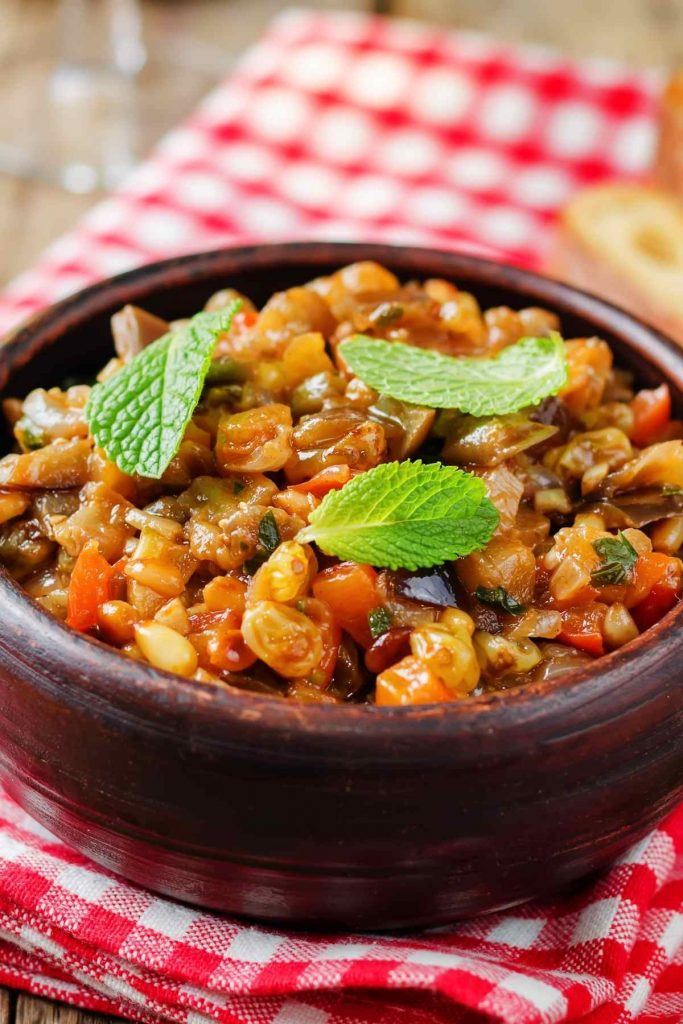 This classic Sicilian appetizer is a delicious combination of savory and sweet flavors. Serve it with crostini or your favorite crackers.
These Dominican eggplant fritters are addictive! Serve them hot with a creamy dipping sauce.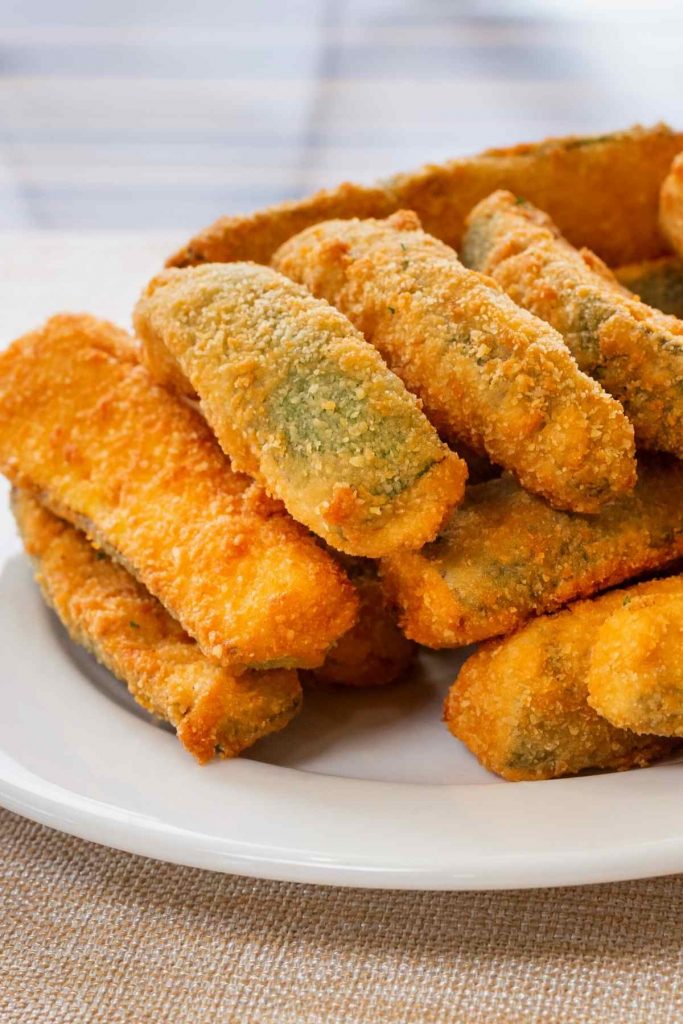 Serve these crispy baked eggplant fries at your next casual get-together. They have a delightful crunch and take just 35 minutes to make.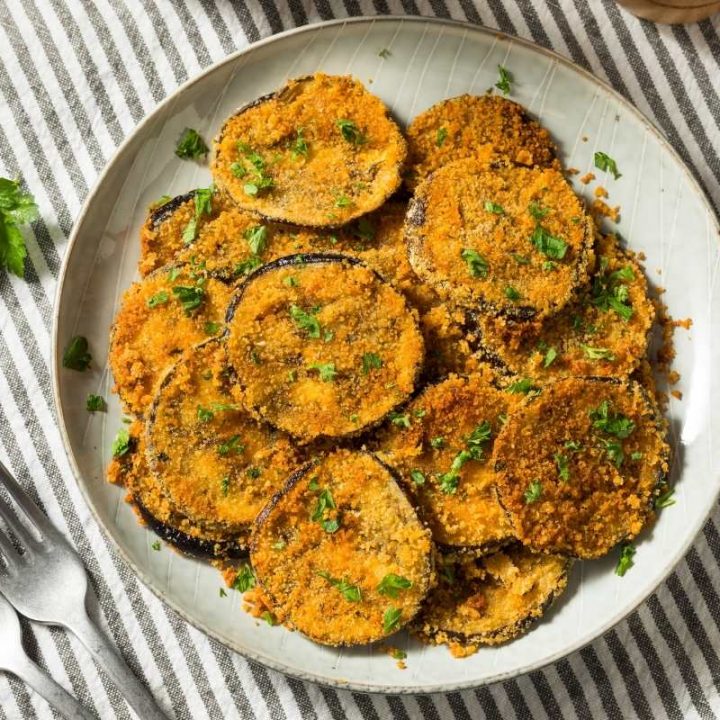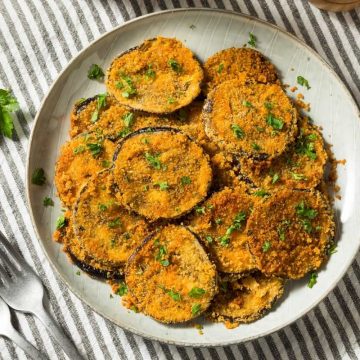 Best Eggplant Recipe Collection
This tasty fried eggplant takes less than 30 minutes to make and is deliciously crisp. If you're looking for a new side dish, give this recipe a try!
Print
Pin
Rate
Ingredients
1

eggplant

cut into 1/4 inch thick slices

1

egg

1

teaspoon

salt

1/3

cup

cornstarch

1

cup

seasoned panko bread crumbs

Vegetable oil

for frying
Instructions
In a small shallow bowl, beat the egg with 1/4 teaspoon salt. Place the cornstarch and panko breadcrumbs into two separate shallow dishes.

Dredge the slices of eggplant in cornstarch panko mixture, coating thoroughly and gently tapping off the excess. Dip in the egg mixture and then in the panko crumbs, pressing firmly. Transfer the coated eggplant to a wire rack and let the coating set for 20 minutes.

Heat 1/2 inch oil in a heavy bottomed skillet with straight sides until it reaches 375°F. Fry the eggplant in batches for about one minute per side until golden brown. Transfer to a paper towel-lined baking sheet. Season with additional salt and pepper and serve with slices of lemon. Sprinkle with shredded mozzarella cheese and warm marinara sauce if desired.
Tried this recipe?
Follow or tag us on Pinterest @izzycooking