Looking for easy and delicious Spanish Appetizers? From Gazpacho to Spanish meatballs, we've compiled a list of authentic Spanish starters that you can make yourself to host your own tapas night at home!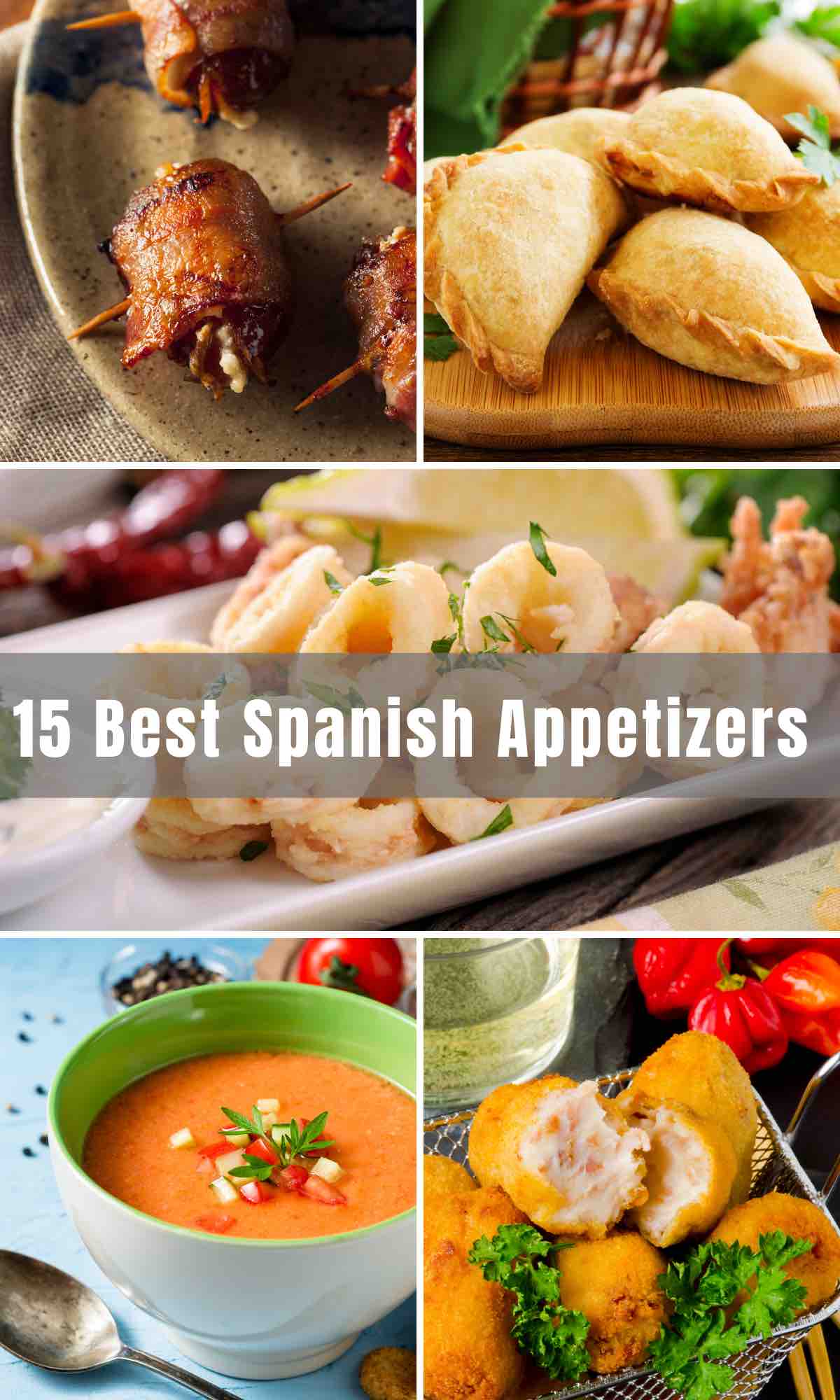 This post may contain affiliate links. Please read my disclosure policy.
Spanish food generally isn't too hard to make. Many of these appetizers are quick and simple to put together.
These authentic Spanish appetizers use a lot of vegetables, fruits, seafood, and meat, and you'll get inspired.
What are Classic Spanish Appetizers?
You'll find any of the dishes listed in this article easily in Spain, but some foods are just staples in the Spanish diet. Bread, cheese, olives and jamon (ham) will usually be incorporated in the start of a meal.
But Croquetas, Tortilla and Gambas Al Ajillo, which are all on the list, are pretty standard go-to's as well.
What are Some Popular Tapas Dishes?
Nearly anything that can be served in a small portion can be a tapa. The word actually comes from the Spanish verb "tapar" which means "to cover". Years ago, a small slice of bread would be placed over the top of a glass to prevent fruit flies from getting into it. Eventually, bars started adding other small foods on top of the bread and when they realized they could boost their alcohol sales by adding these small snacks, tapas became a standard.
These days, tapas are more commonly served on plates, while small appetizers served on sliced bread, usually with a pick holding them together, are known as "pintxos" (pronounced 'peen-chos').
Healthy Spanish Appetizers
This Spanish Bean salad is a quick, healthy appetizer that's vegan too. The only fresh ingredient used is onion, meaning you can keep most of the ingredients on hand in your pantry and whip this up whenever you need a last-minute appetizer. The focal points of the salad are white cannellini beans and red peppers (the kind you get jarred in oil) and it's dressed in a simple and refreshing white wine and olive oil dressing.
Garlic Shrimp is probably one of the more well-known Spanish dishes and it's so easy to make. It can be served as part of a main course, but still makes a super quick and delicious appetizer. The main components of this dish are just shrimp, olive oil and garlic, with some extra seasonings used to really make the flavours pop. It's perfect when served with some bread to absorb all the extra garlicky sauce.
Spanish Tapas Appetizers
Who doesn't love deep-fried potatoes? Patatas Bravas are pretty similar to home fries, but instead of ketchup, you'll find them served with Bravas sauce, which adds a little spiciness to the dish. This dish is super popular at tapas restaurants, probably because it's easy and inexpensive to make.
Spanish Croquettes, or Croquetas, are crispy fried bites filled with a creamy Bechamel sauce and chunks of Spanish ham. This is definitely one of the harder recipes on the list, but because refrigeration is required at various steps of the preparation process, you can spread the work over a couple of days. It will be worth the work when they're the star appetizer at your dinner.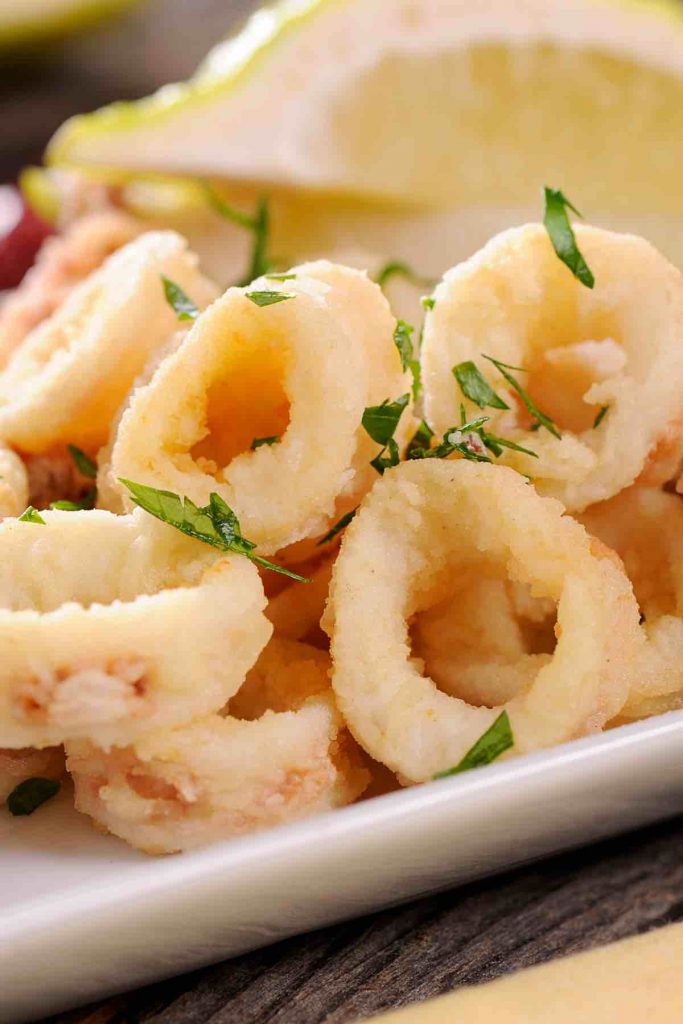 Have you ever thought of trying to make your own calamari at home? These battered and fried squid rings are enjoyed in quite a few different cultures and they make a great Spanish appetizer. They're also not as hard as you would think to make. The main thing you'll need to find is frozen squid. Some stores will even have it pre-cut into rings, but you can also get it in tube form (try to look for them already cleaned, or you'll have to do that part yourself).
Albondigas, or "meatballs", make a great appetizer for even the pickiest eaters. The one thing that really makes this dish different than say, the meatballs you might throw on your spaghetti, is the presentation. While the recipe is for a pretty standard-sized batch of meatballs, serve them in smaller portions on a plate with a piece of crusty bread to really give the vibe of a Spanish appetizer.
Here's a recipe for a one-pan meal that everyone will love scooping out of the dish. Seasoned shrimp and delicious chorizo are cooked in a tomato sauce for the perfect appetizer to be served alongside crusty bread or enjoyed on its own.
Easy Spanish Starters
Pisto is a great way to brighten up your meal and sneak some vegetables into your appetizers. It has a tomato base and includes heartier vegetables like eggplant, zucchini, peppers, and onions. It takes a little longer to cook than some of the appetizers on here, to really get the vegetables soft and tender. But it does make great leftovers and freezes well if you want to make extra.
Gazpacho is cold tomato soup. And not just soup that's been cooled down. This recipe requires zero cooking. All you'll need to do is blend a bunch of veggies and some seasoning together, and that's it! It's the perfect refreshing appetizer to serve on a hot day.
These Bacon Wrapped Stuffed Dates are the perfect pop-in-your-mouth appetizers. Sweet dates are stuffed with delicious cheese and wrapped in bacon then speared with a toothpick before being baked. The result is the perfect blend of textures and flavors in a single bite of food.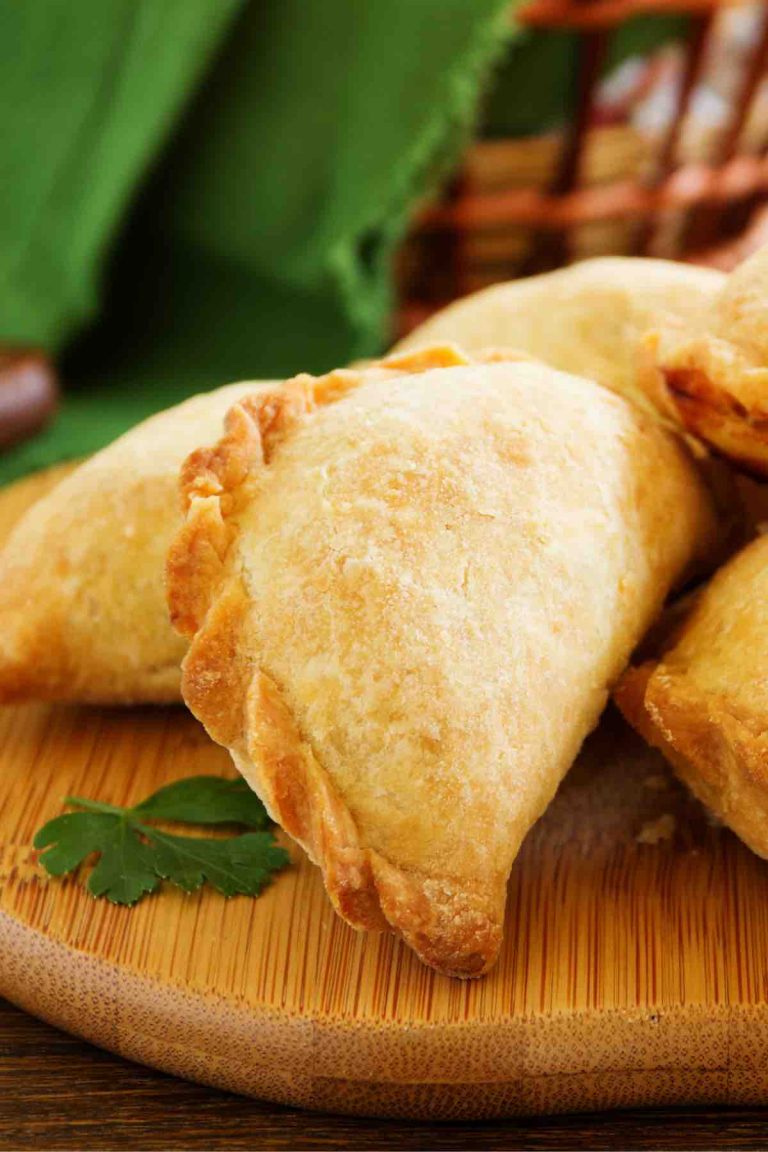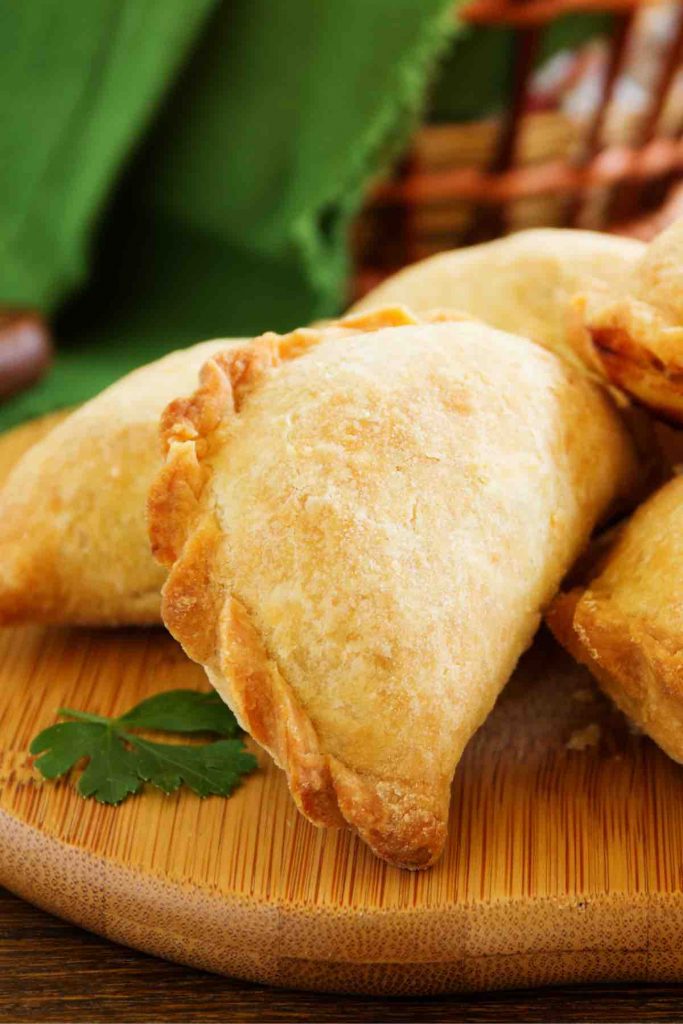 Empanadas are great on-the-go foods, but they also make convenient handheld appetizers. These mini meat pies are a slightly more ambitious undertaking, but they freeze really well before cooking, so you can devote some time to making them and then cook them from frozen.
Other Spanish Appetizers
Many countries have their own take on Potato Salad and Spain is no exception. In fact, this "Ensalada Rusa" actually translates to "Russian Salad" because the recipe was brought into the country originally by Russian immigrants. This colourful potato salad also includes peas, pepper and carrots in the mix. It also incorporates both boiled eggs and tuna for some added protein.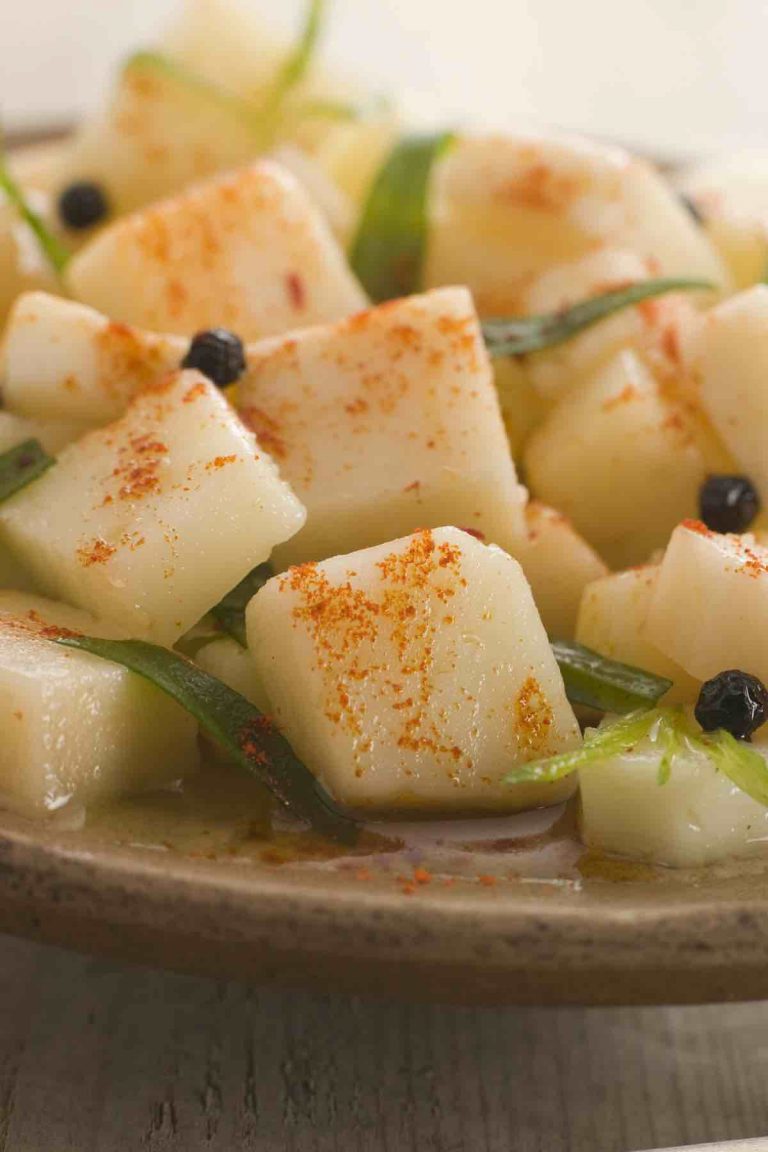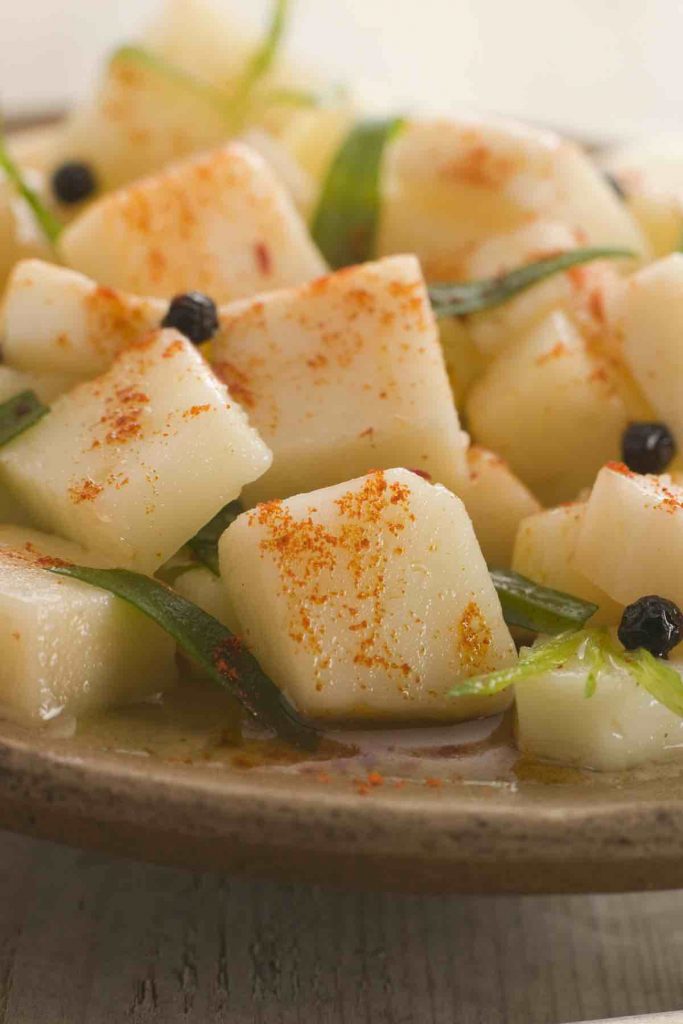 Spaniards love their Manchego. It's a pretty mild cheese made from sheep's milk and you'll find it everywhere in Spain. This marinated recipe infuses the cheese with the flavors of thyme, rosemary, and a hint of chili. It's the perfect appetizer to put out with toothpicks, to let your guests pick at it casually.
Spanish Tortilla is nothing like the flatbread you might associate with the word. It's kind of like a thick omelet, stuffed with thinly sliced potatoes and onions. It makes great leftovers and is traditionally served cold or room temperature, so it's something you can easily make ahead of time and pull out before a meal for a hassle-free appetizer.
Similar to the more known Italian prosciutto, Spain also has its own cured ham, and you will find it everywhere. In fact, many homes even have a leg that they keep on a special stand to cut it because it's that much of a staple in the Spanish diet.
There are two types you'll find. Iberico comes from special acorn-fed pigs, making it far more expensive. Serrano is more widely enjoyed and makes the perfect appetizer just thinly sliced on a piece of bread.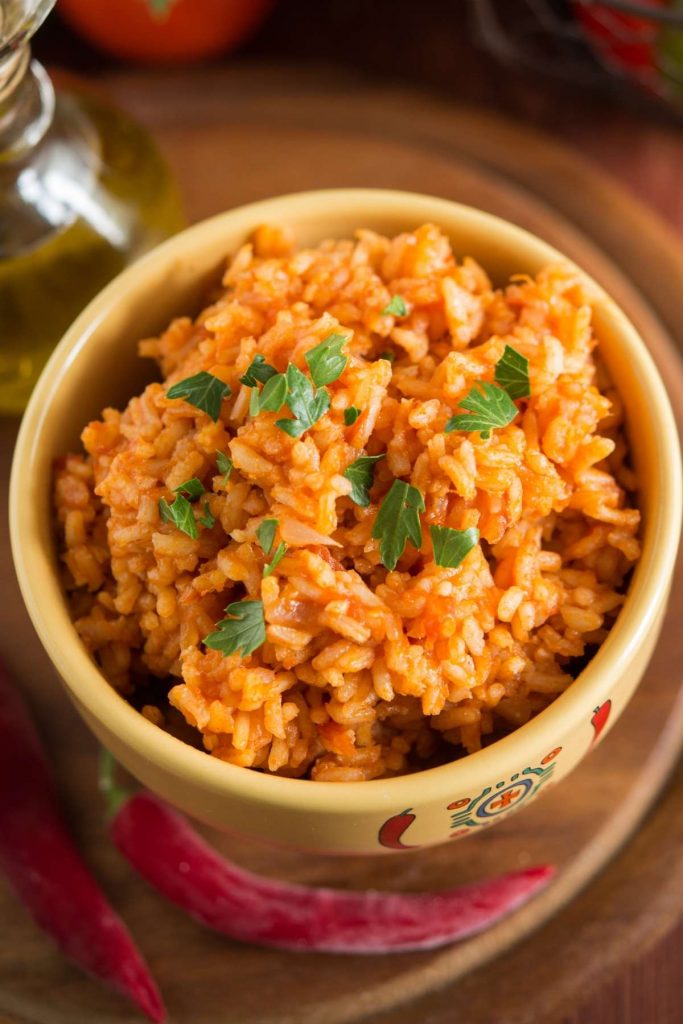 Add some serious flavor to regular rice by making this delicious Spanish rice. It's perfectly seasoned, easy to make, and goes with just about anything!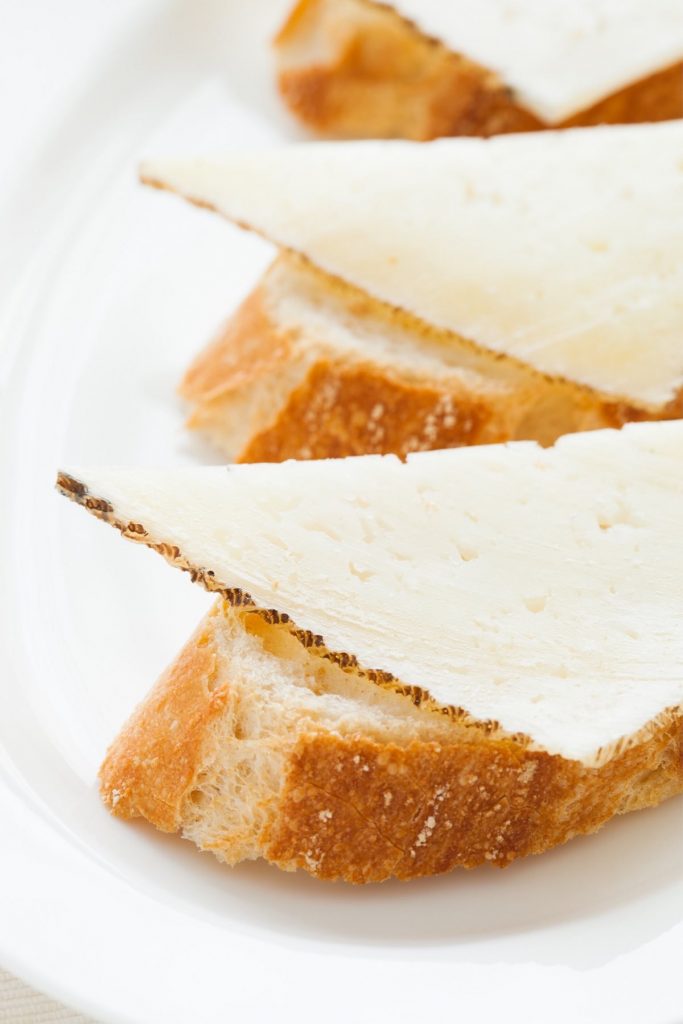 This Spanish crostini is an easy and delicious appetizer made with simple ingredients that pack in some big flavors!
All you need is sliced bread, olive oil, Spanish Queso Manchego, and other favorite toppings to make a party platter or delightful finger food.
You May Also Like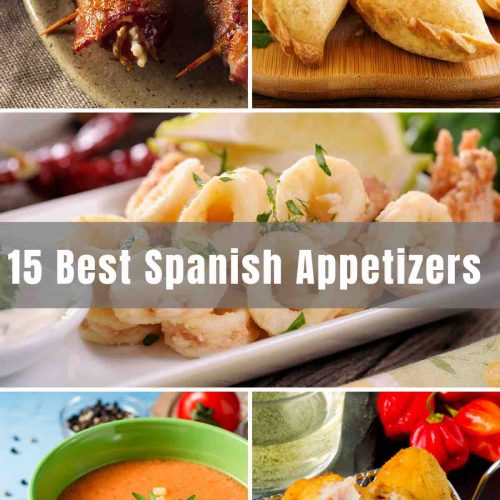 Easy Spanish Appetizer Shrimp and Chorizo Recipe
Spanish Shrimp and Chorizo is one of the best Spanish Appetizers. Succulent shrimp and chorizo sausage are cooked in a delicious tomato sauce.
Print
Pin
Rate
Ingredients
8

oz

shrimp

shelled and deveined

2

teaspoons

paprika

divided

salt and pepper

to taste

1

tablespoon

olive oil

8

oz

chorizo sausage

sliced

1

onion

diced

1

tablespoon

minced garlic

1/3

cup

chicken stock

1/2

cup

tomatoes

sliced

1/2

cup

canned chopped tomatoes
Instructions
In a large mixing bowl, add shrimp, salt, pepper, and ½ teaspoon of paprika. Toss to coat.

Add oil to a large skillet over medium-high heat. Once hot, add the seasoned shrimp. Cook for 2 minutes per side.

Remove the shrimp from the pan and set aside.

Add chorizo to the pan and cook for about 5 minutes.

Add onions and garlic to the pan and cook for a few more minutes until the onion begins to soften.

Add chicken stock, sliced tomatoes, canned tomatoes, and remaining paprika, and cook for 5 more minutes until the sauce has thickened.
Nutrition
Calories:
212
kcal
|
Carbohydrates:
6
g
|
Protein:
18
g
|
Fat:
12
g
|
Saturated Fat:
5
g
|
Cholesterol:
183
mg
|
Sodium:
1349
mg
|
Potassium:
238
mg
|
Fiber:
1
g
|
Sugar:
3
g
|
Vitamin A:
970
IU
|
Vitamin C:
21
mg
|
Calcium:
118
mg
|
Iron:
3
mg
Tried this recipe?
Follow or tag us on Pinterest @izzycooking