Deciding to go gluten-free can be tricky, but sometimes all you need is a bit of creativity and inspiration. That's why we've collected this selection of easy gluten-free appetizers, which are the perfect blend of healthy, tasty, and impressive.
Now you can happily say goodbye to gluten and enjoy whole foods without the wheat. Read on to find out how.
This post may contain affiliate links. Please read my disclosure policy.
If you love jalapeno poppers but prefer a gentler kick, look no further than Anaheim peppers. Stuffed with cajun-seasoned cream cheese and then baked or grilled, they are spicy, cheesy and delicious.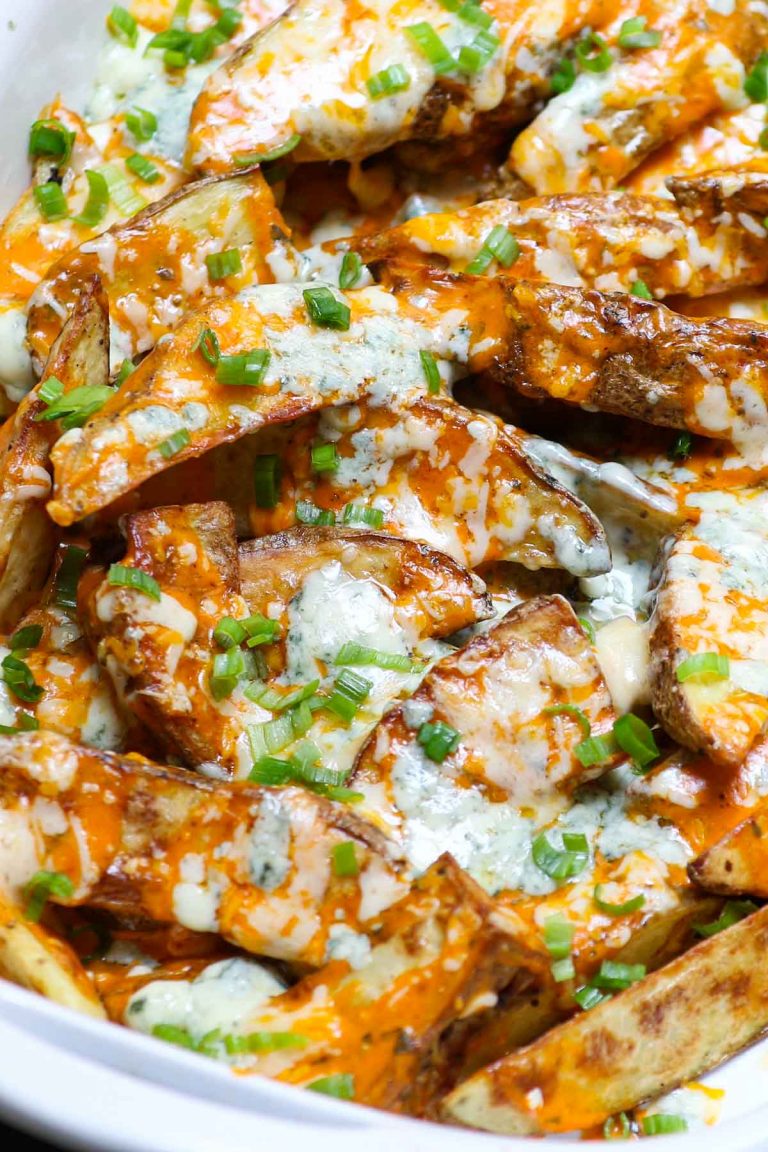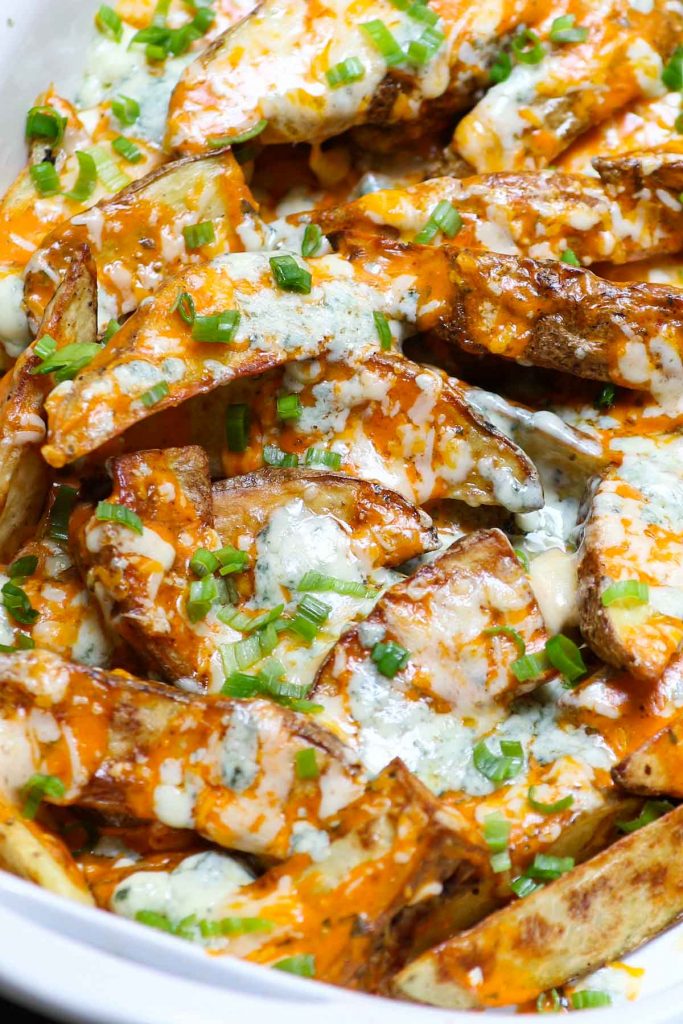 Naughty but utterly addictive, these fries are crispy and smothered with Buffalo chicken wing flavors, cheddar cheese, and crumbled gorgonzola.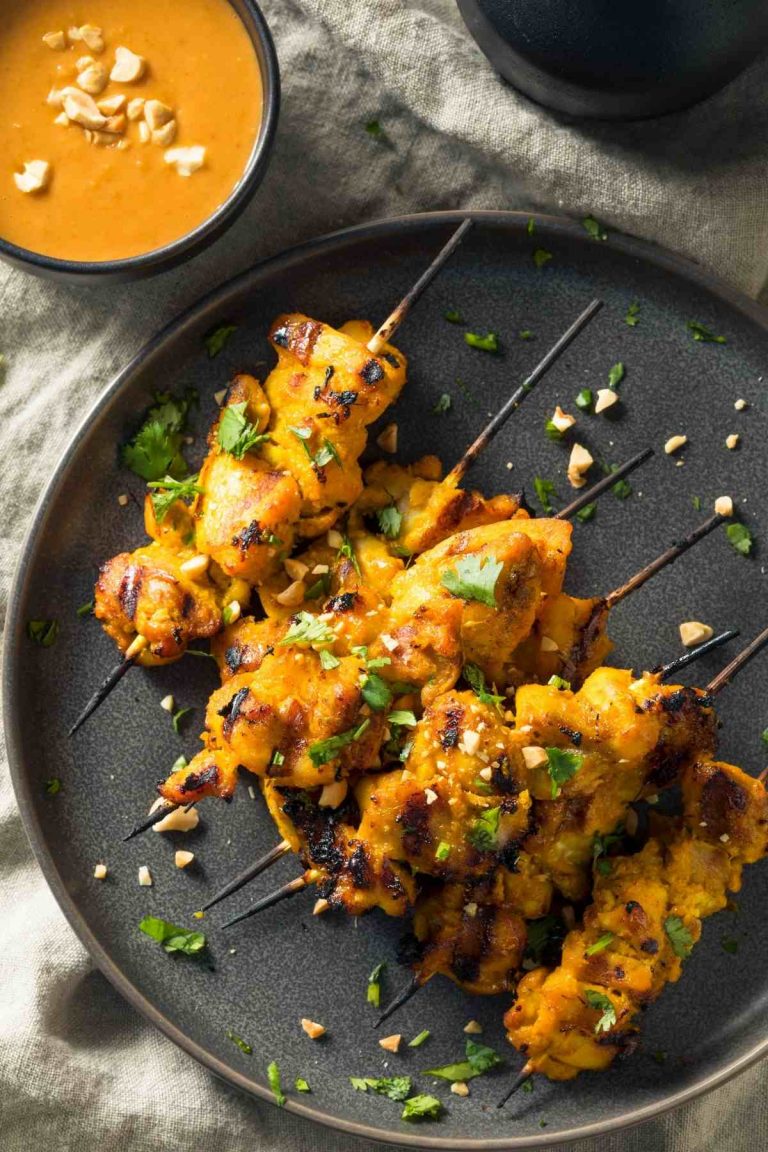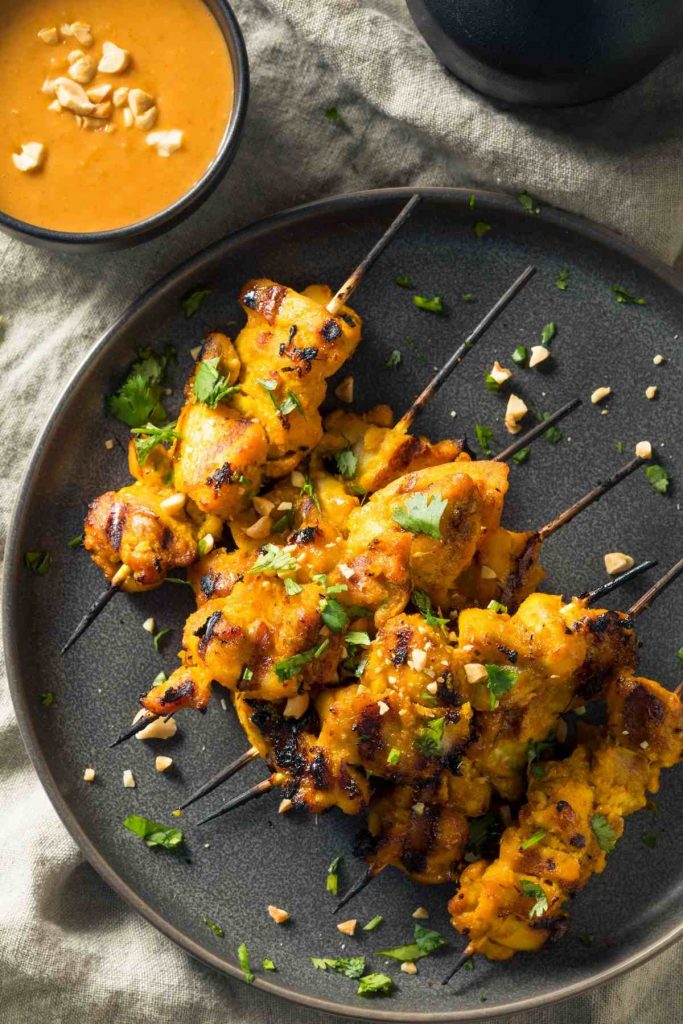 Grilled chicken skewers marinated in spices and served with peanut sauce make an easy, authentic, and gluten-free appetizer.
A modern twist on the classic starter. Plump, juicy cajun shrimps are served over creamy avocado on a crisp slice of cucumber. A light and delicious mouthful.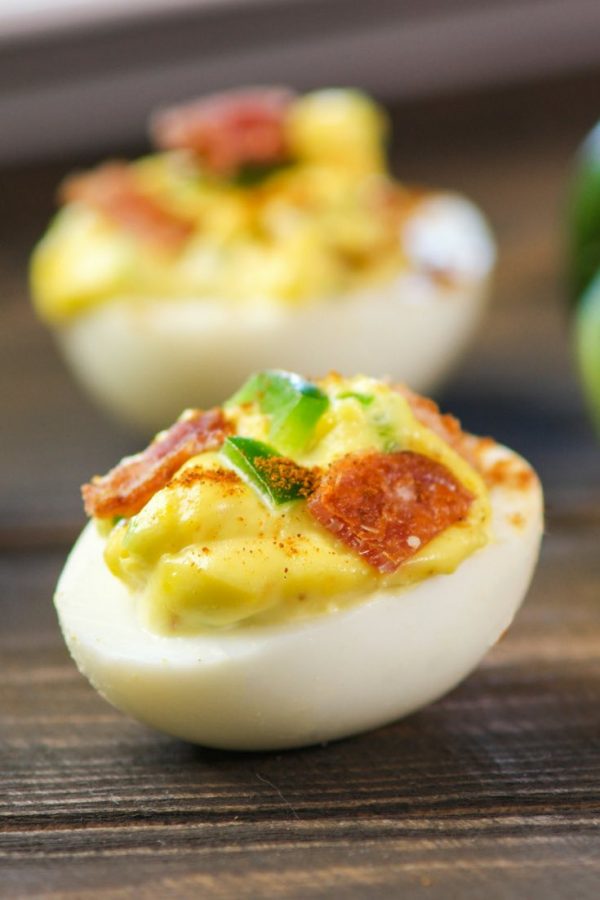 These Deviled Eggs introduce bits of crispy bacon with jalapeño for a kick of heat. They will soon become your go-to appetizers for brunch, Game Day, picnics, and holidays.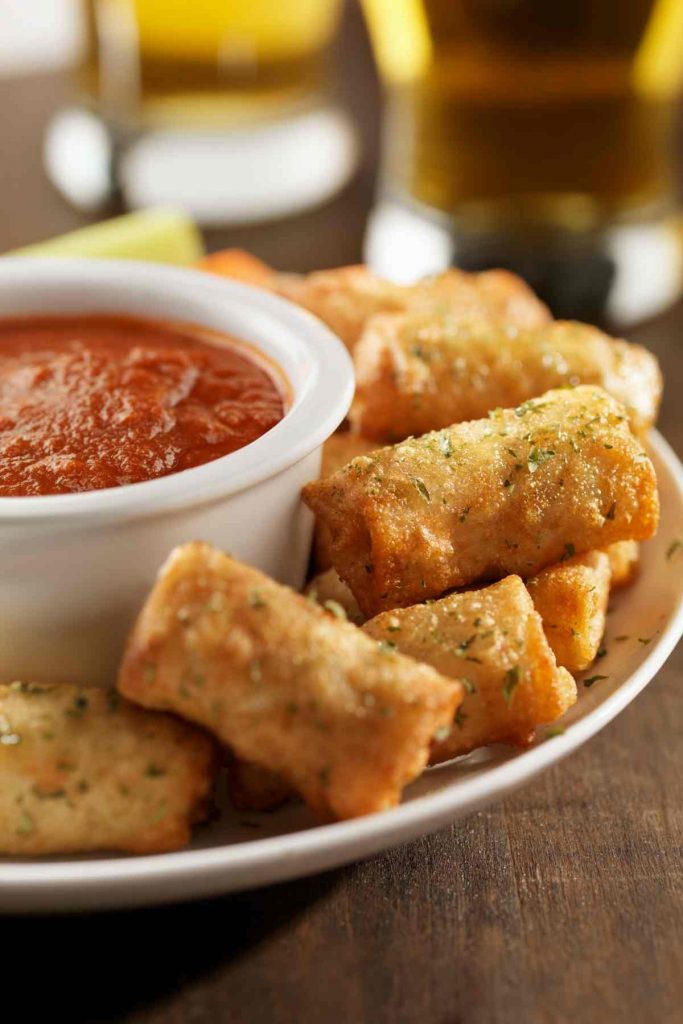 These pizza rolls are the perfect party food. Bite-size, cheesy, and oh-so addictive, these travel well and come with a great dipping sauce!
Sweet and savory flavors collide and pop in your mouth with these delicious mouthfuls. It's a party appetizer made in heaven: easy, tasty, and quick to make.
The ideal appetizer for a hot summer's day. Mozzarella cheese balls are skewered with sweet basil leaves and juicy cherry tomatoes and then drizzled with tangy balsamic glaze to create a starter that flies off the plate.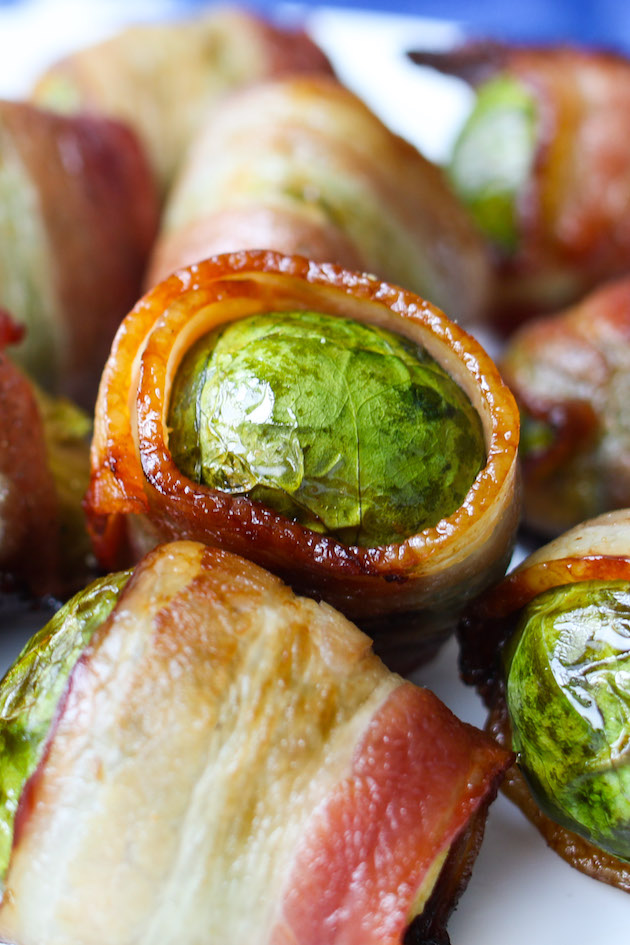 This is one sure-fire way to get everyone eating Brussel sprouts. These tasty morsels are crispy on the outside and tender on the inside, and they're even more difficult to resist when served with maple syrup or balsamic reduction for dipping.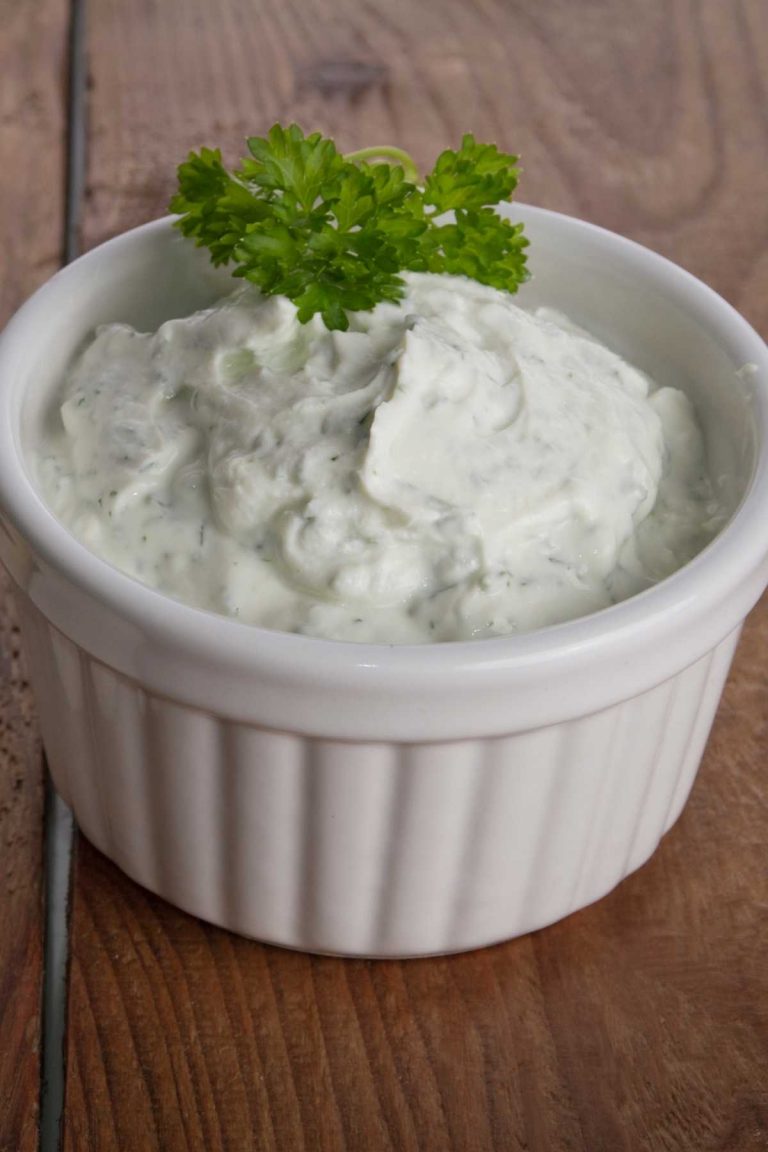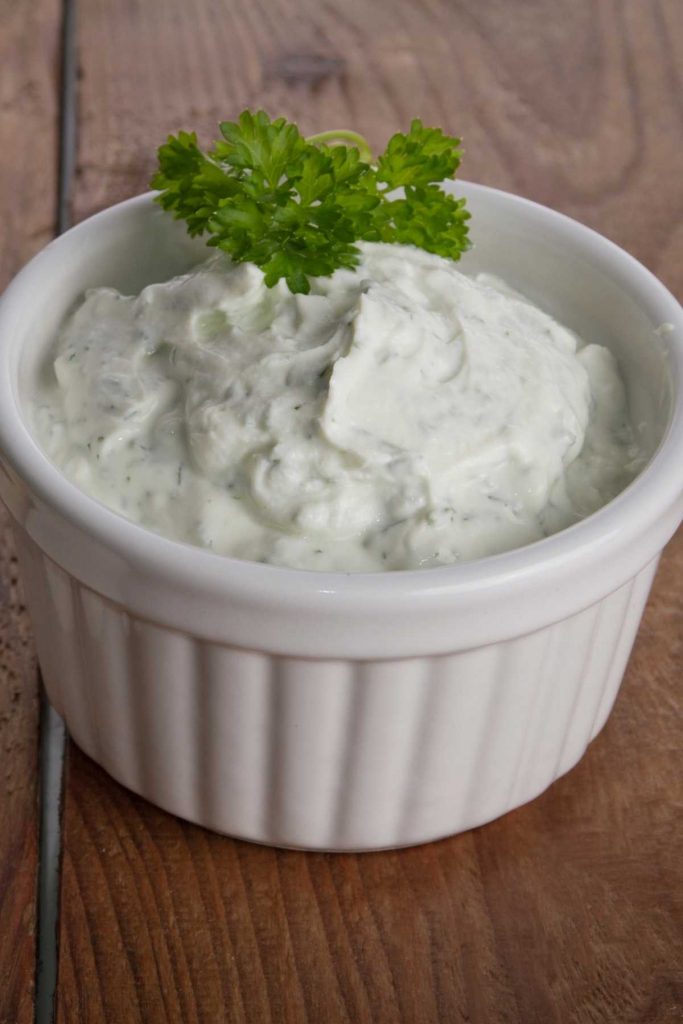 Whip up a gluten-free version of the classic French Onion Chip Dip in under 5 minutes with this quick and easy recipe.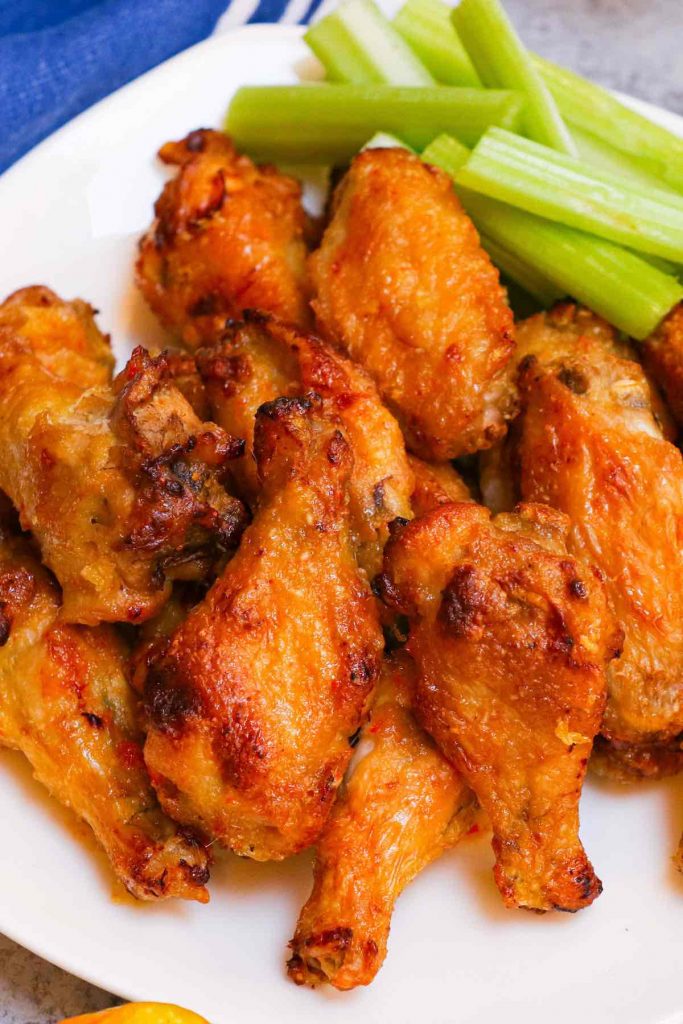 If you love spicy food, you'll adore these crispy oven-baked chicken wings with homemade mango habanero sauce. The heat is perfectly complemented by the mango's sweetness, and the spiciness can be adjusted to your liking. It's a wonderful gluten-free appetizer for Game Day and other get-togethers.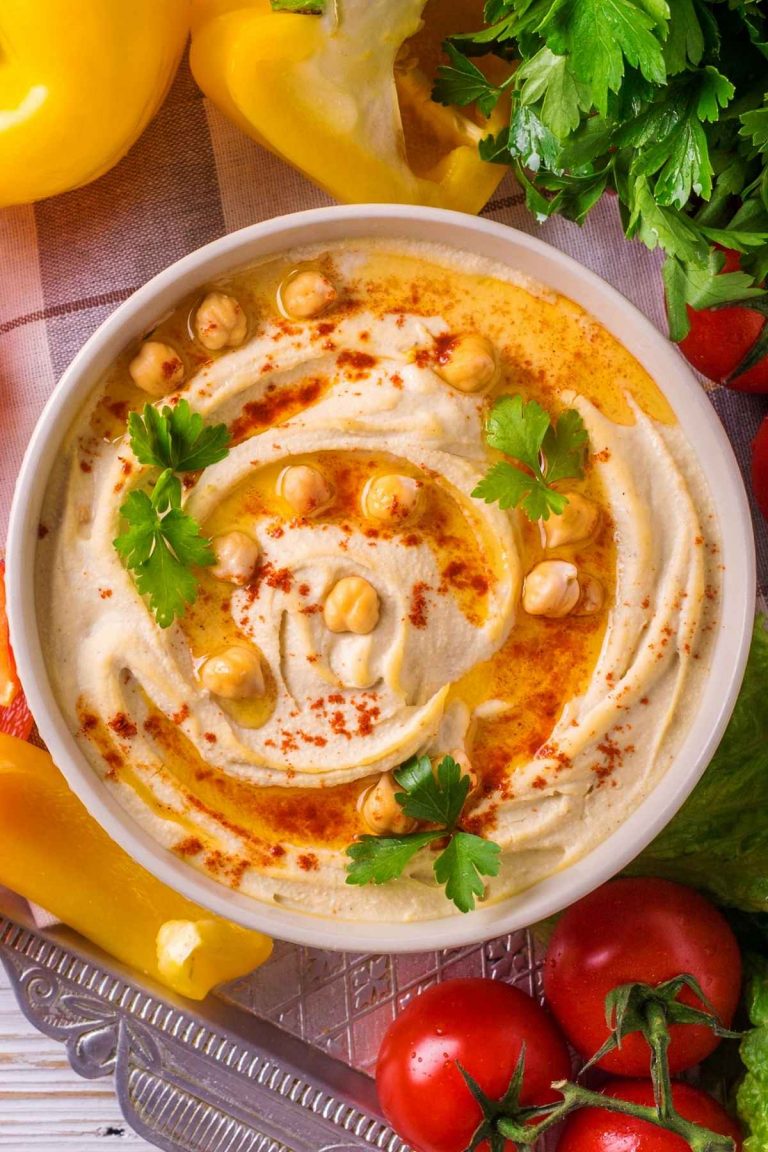 This homemade hummus is thick, creamy, and full of delicious flavor. It's also ready in just 5 minutes, so you can easily whip it up as a gluten-free chip dip when friends and family visit.
This salsa has a fine chunky texture and is loaded with flavor. It's made using both fresh and canned ingredients and the entire thing can be done in a food processor, which means no chopping. Bliss!
What do you need for your homemade salsa? Homemade tortilla chips, of course! These baked chips are sturdy, crisp, and salted to perfection. Once you've tried them, you'll never bother with store-bought again.
This cold spinach dip uses few ingredients and tastes incredible. You can make it anytime without dip or soup packets, and it makes enough to serve a large crowd (about 4 cups).
With their vibrant colors, these tasty crab claws are full of delicious seafood flavors. Serve them chilled on ice with a cocktail sauce for dipping or try them warm with melted butter and fresh lemon wedges.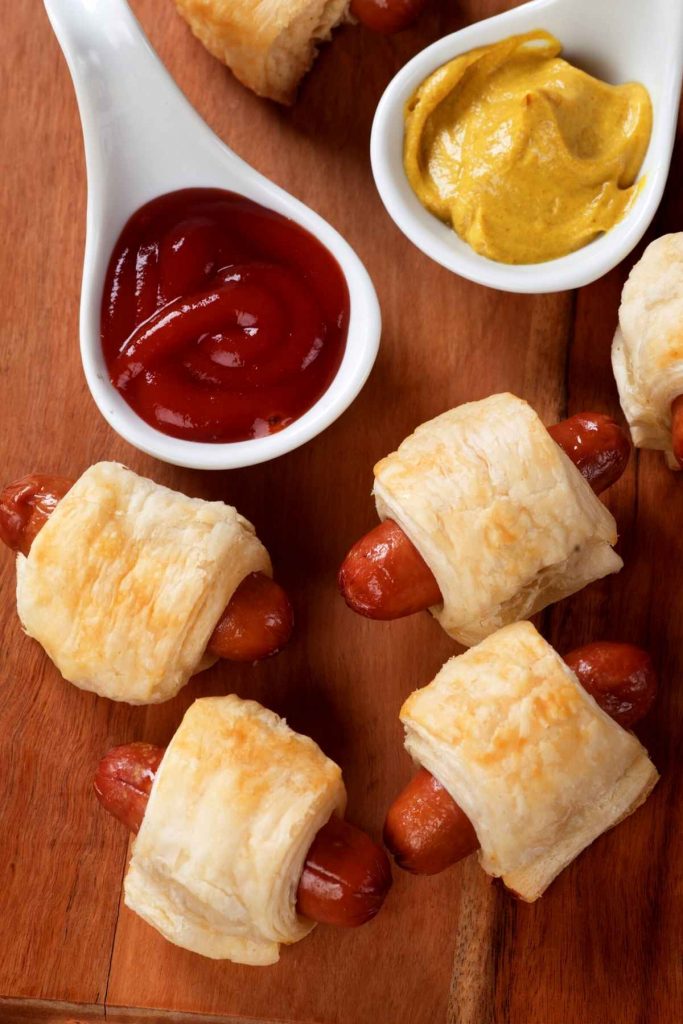 One of the most popular party appetizers is now gluten-free! Hot dogs wrapped in a fluffy golden biscuit jacket and served with a dip of your choice. They only take 35 minutes to make and they are utterly addictive.
With their crispy and crunchy goodness, tater tots are always a crowd-pleasing appetizer. These are sweet, savory, smoky, and salty with a soft center.
Crispy and salty tortilla chips with creamy guacamole that no one will be able to resist. It's easy to make and better than anything you'll taste in a restaurant or from a store.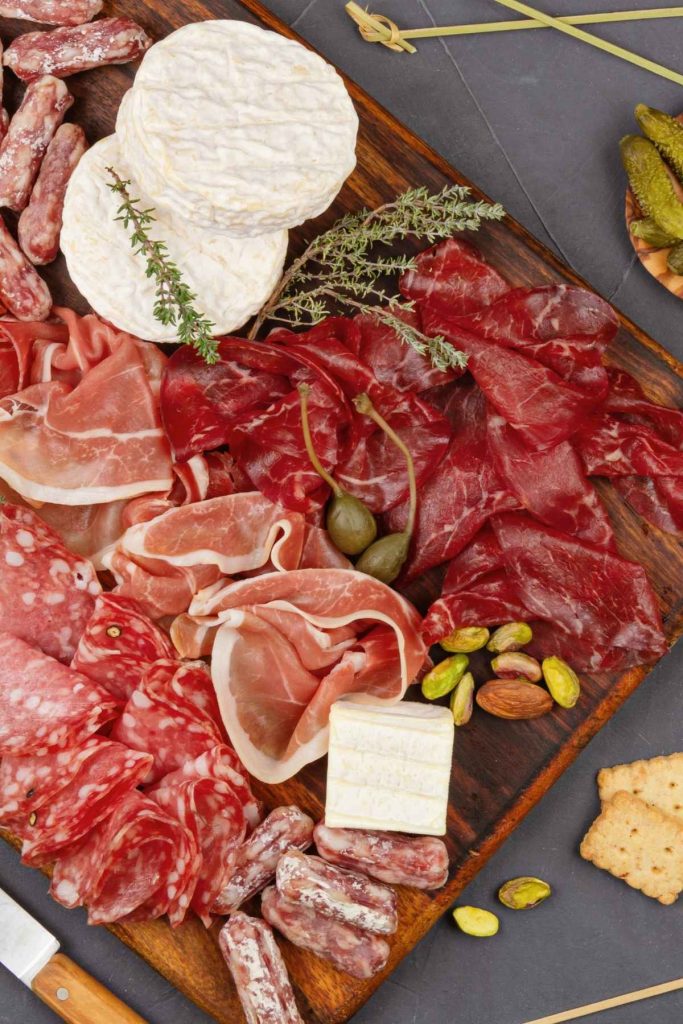 One of the most prolific appetizers has to be the charcuterie board, and this post shows you how to create one that guests will adore. Hint: It should include every flavor profile – savory, sweet, sour, spicy, bitter, and salty.
A vegetarian mezze platter that is unique, delicious, and impressive. There's honestly something for everyone on this tray – even the diehard meat lovers will find it difficult to resist.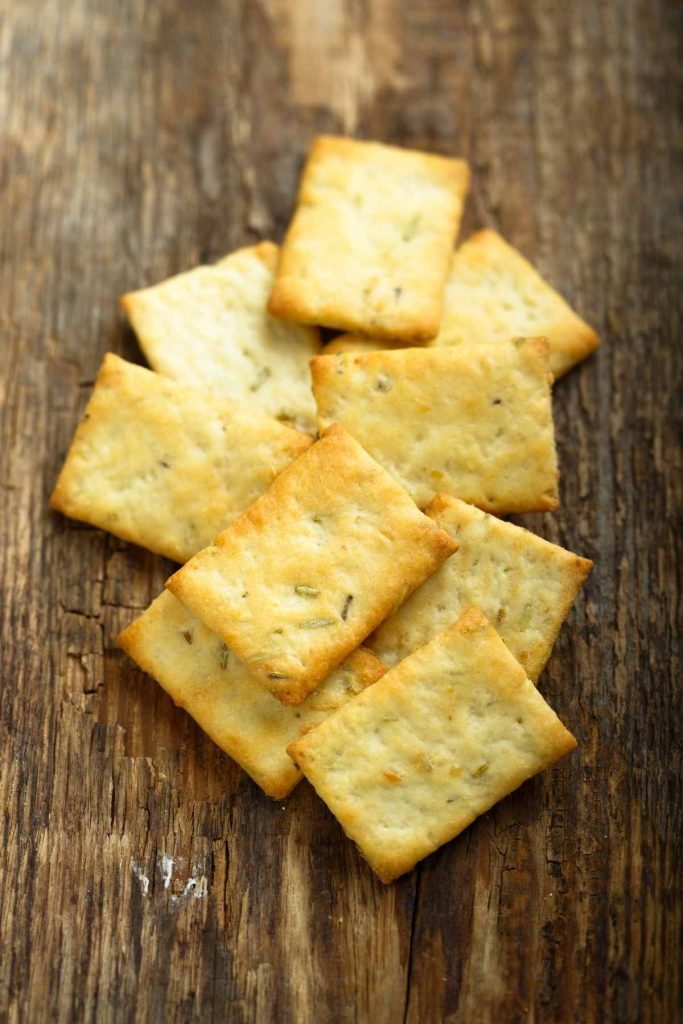 Struggling to find delicious, low-carb crackers? Well, here they are! These homemade almond flour crackers are rich, buttery, and only require 4 ingredients: almond flour, water, flaxseed and salt.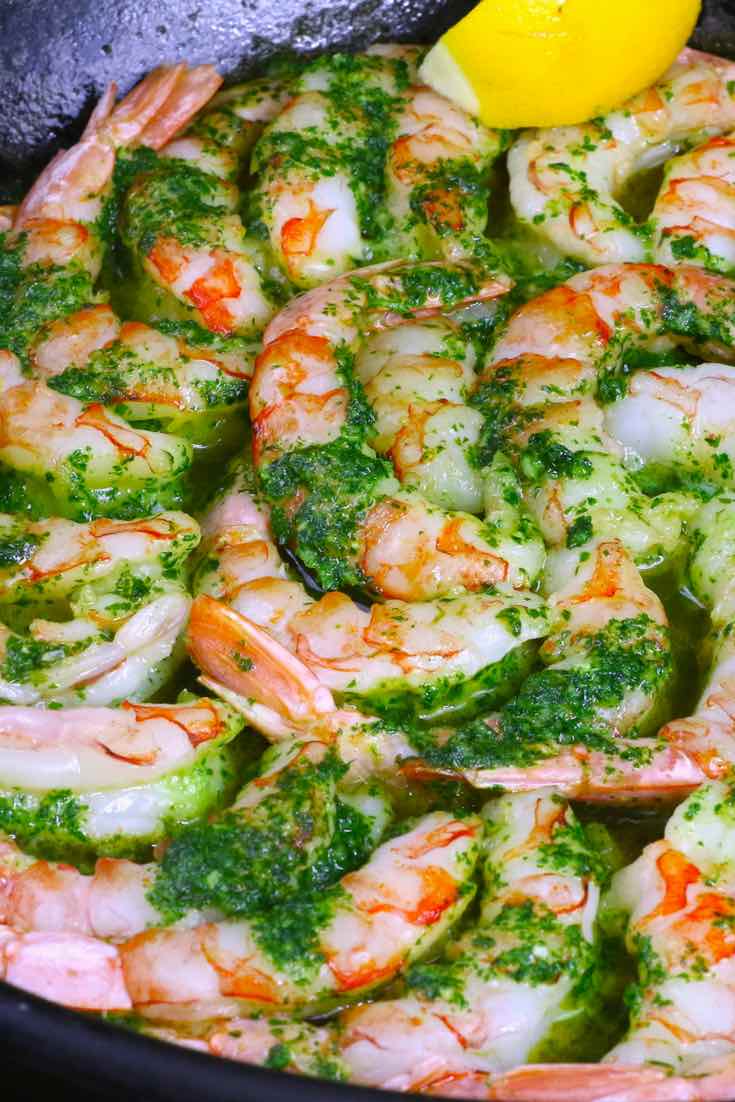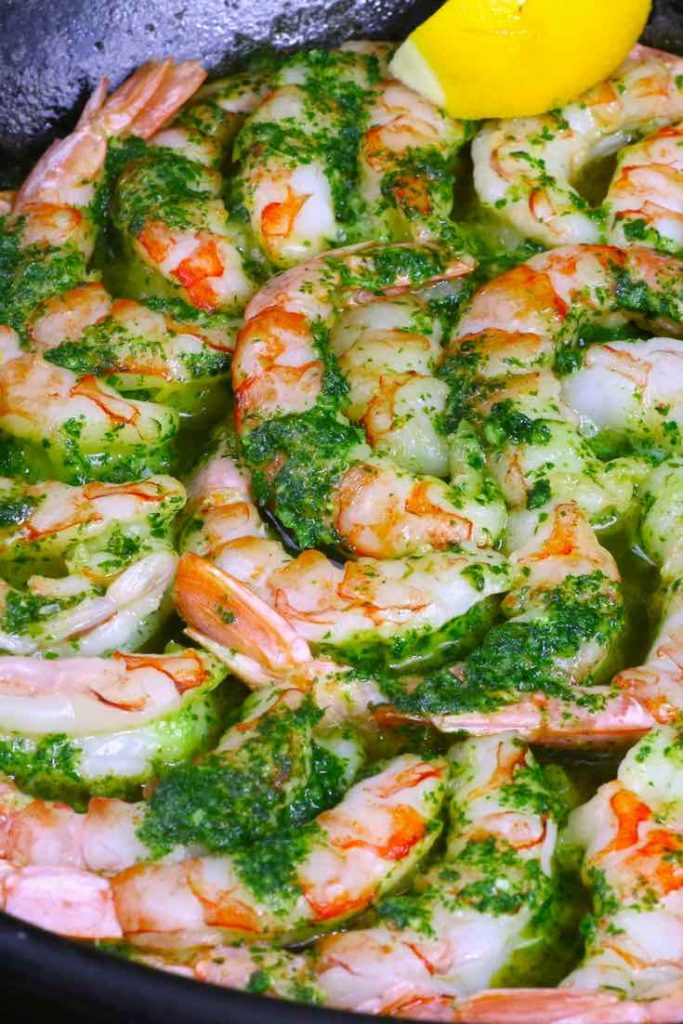 An impressive and mouthwateringly good starter of jumbo shrimp sautéed in a homemade garlic butter and fresh parsley sauce. It's got wow-factor and is ready in just 15 minutes.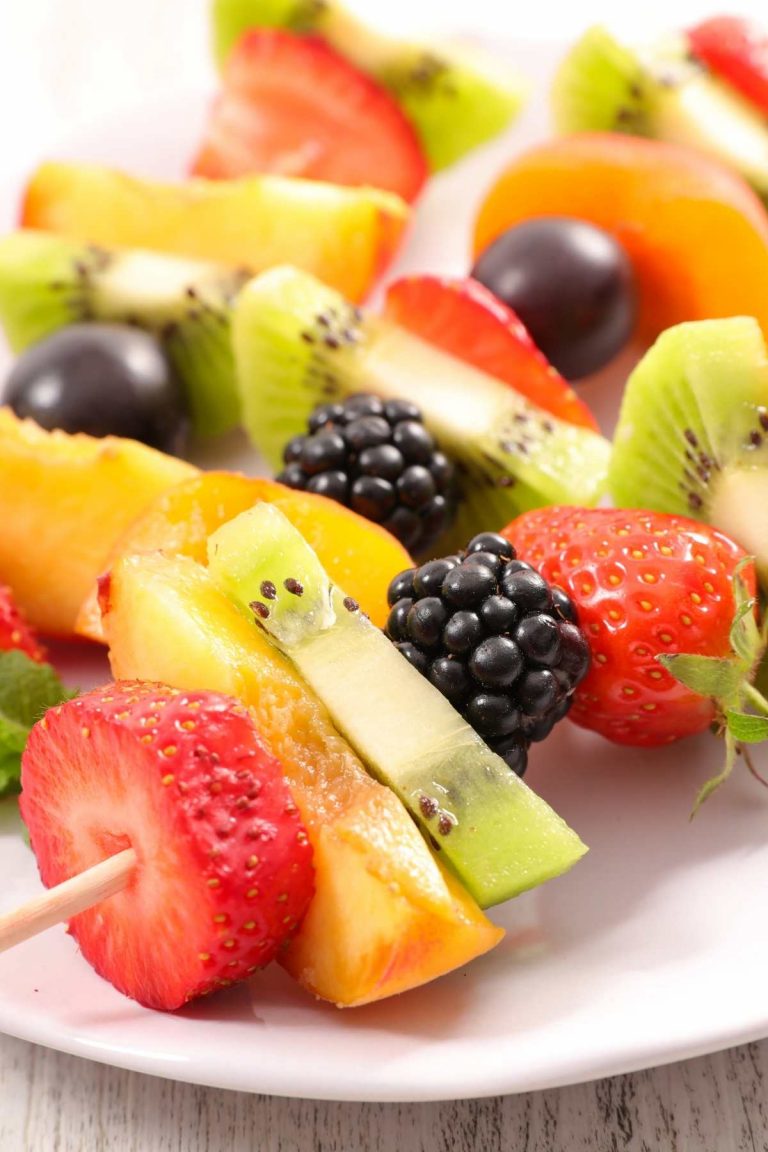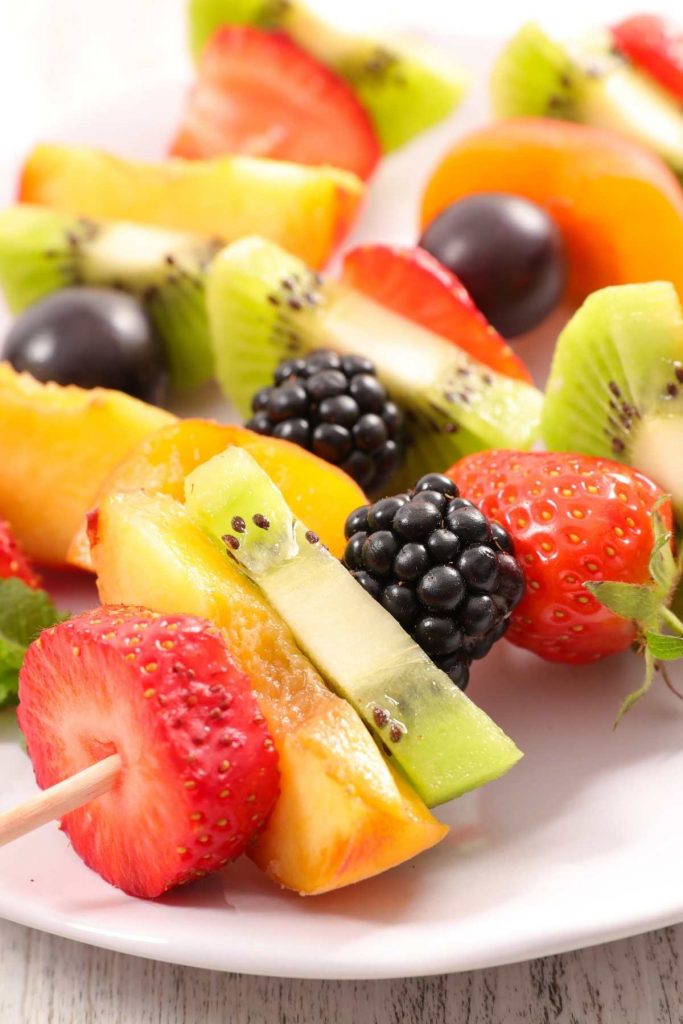 The perfect appetizer for summer. These bright and beautiful fruit skewers are light, sweet, and paired with a delightful apricot honey fromage.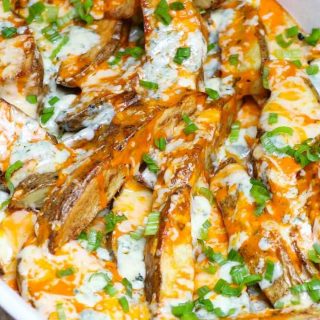 Easy Gluten-Free Appetizer Buffalo Fries Recipe
Naughty but utterly addictive, these fries are crispy and smothered with Buffalo chicken wing flavors, cheddar cheese, and crumbled gorgonzola.
Print
Pin
Rate
Ingredients
Fries
3

pounds

russet potatoes

cut into wedges

3

tablespoons

canola oil
Buffalo Ranch Sauce
1

cup

buffalo wing sauce

3

tablespoons

ranch mix
Toppings
4

ounces

cheddar cheese

freshly grated

4

ounces

gorgonzola

or other blue cheese, crumbled

2

green onions

minced

salt and pepper

to taste
Instructions
Preheat oven to 425°F, placing the oven rack in the upper middle position. Turn on the convection or forced air if available. Line a large baking sheet with parchment and set aside.

For homemade fries: Scrub the potatoes under running water and place on a work surface. Cut away any blemishes. Then cut the potatoes into halves. Cut each half lengthwise into halves again. Then cut each quarter into two wedges. Place the potatoes in a mixing bowl and toss with the oil until coated evenly.

Scatter the potatoes evenly across the prepared baking sheet in a single layer. Bake until golden and tender, about 20 to 30 minutes, giving them a shake halfway through for even browning. You can also prepare the sauce and toppings while the fries are baking.

Stir the buffalo wing sauce and ranch together in a small saucepan over medium-low heat. As soon as it bubbles, reduce heat to the lowest setting to keep warm and reserve.

Remove the potatoes from the oven and transfer to a rectangular ovenproof pan. Turn on the broiler.

Drizzle the wing sauce evenly across the potatoes. Sprinkle the cheddar cheese on top followed by the crumbled gorgonzola/blue cheese.

Put the pan into the oven to broil for 2 to 4 minutes, or just until the cheese is starting to bubble. (Note: If your broiler is weak, you may need to move the oven rack higher so the fries are about 3 inches from the broiler.)

Remove the buffalo fries from the oven. Garnish with green onions and serve warm.
Tried this recipe?
Follow or tag us on Pinterest @izzycooking