Planning parties can be hard, but cooking for them doesn't have to be! We've collected 36 delicious and easy Finger Food Recipes that will be perfect for your next event. After reading this article, you'll definitely be ready to party!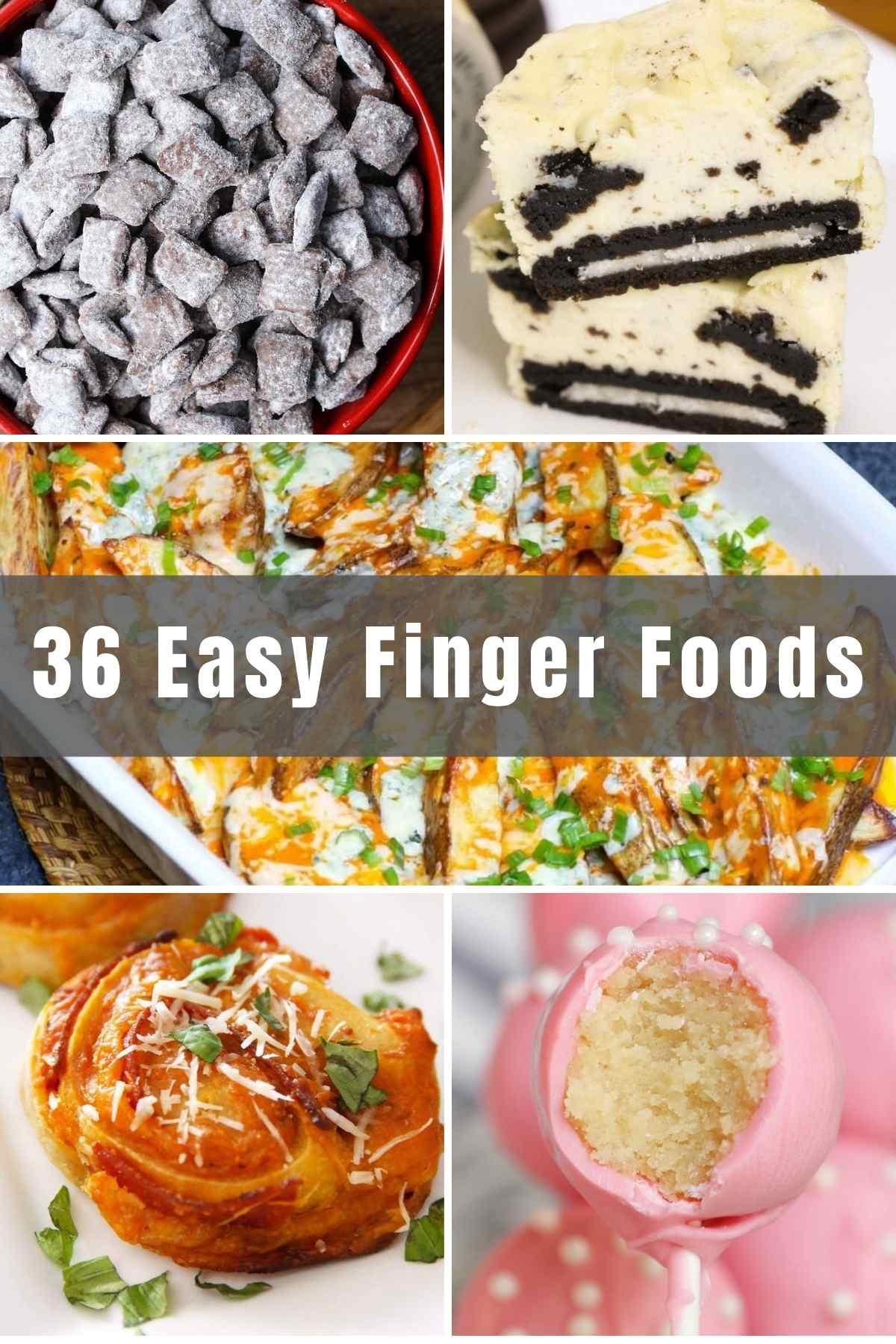 Food is often the centrepiece of every good party. Well, you may not remember every conversation you had, you'll DEFINITELY remember those delicious sausage rolls that Kelly made. No matter what the event is, it's important that your guests leave happy and full of delicious food.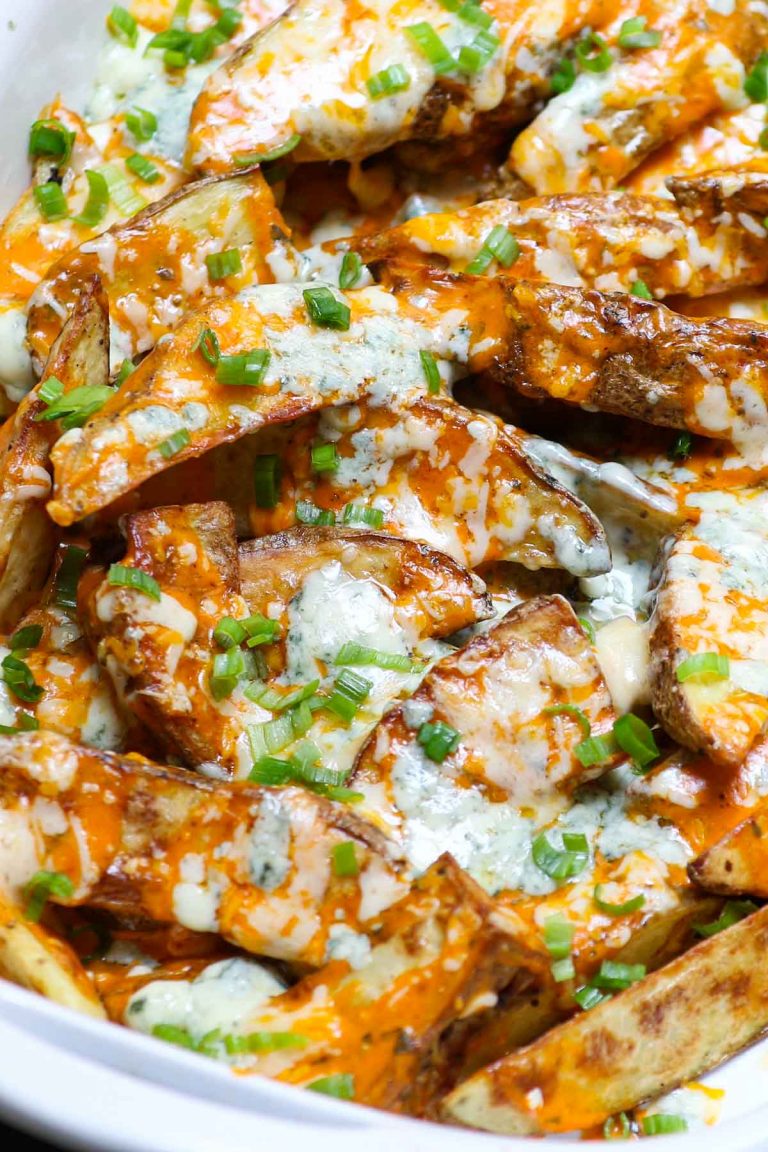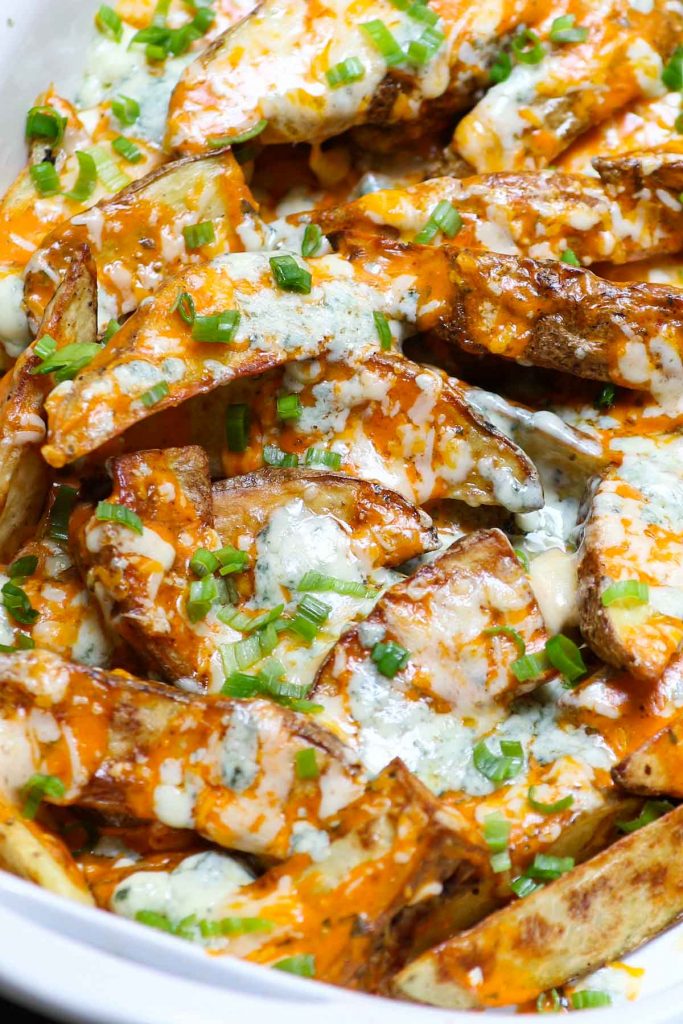 Looking to spice up your ordinary potato wedges? Well then this is the perfect recipe for you! These loaded buffalo fries are cheesy, delicious and easy to make.
Deviled eggs are a classic finger food that's always in style. Topped with bacon and jalapenos, these little devils are sure to delight!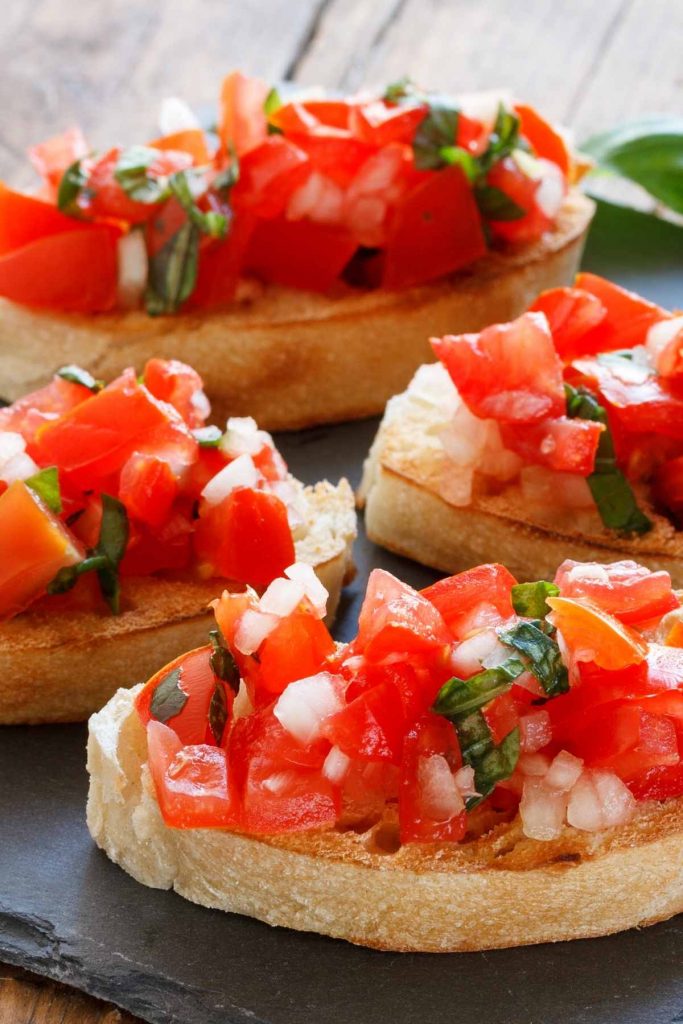 Bruschetta is a great way to get some delicious veggies into your diet. This crispy garlic bread topped with fresh tomatoes and onions will be a crowd pleaser!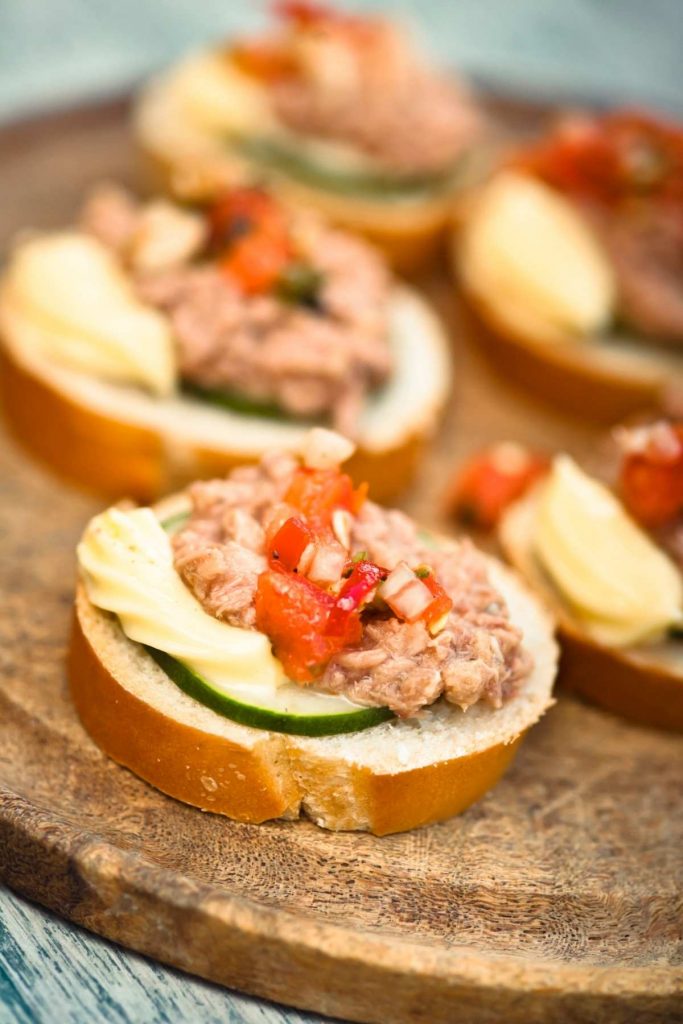 These easy canapés are the perfect appetizer for your next party! Almond crackers are the base for this delicious snack that's topped with smoked tuna, cream cheese and cucumber for a delicious crunch. This refreshing snack will have your guests reaching for seconds and thirds!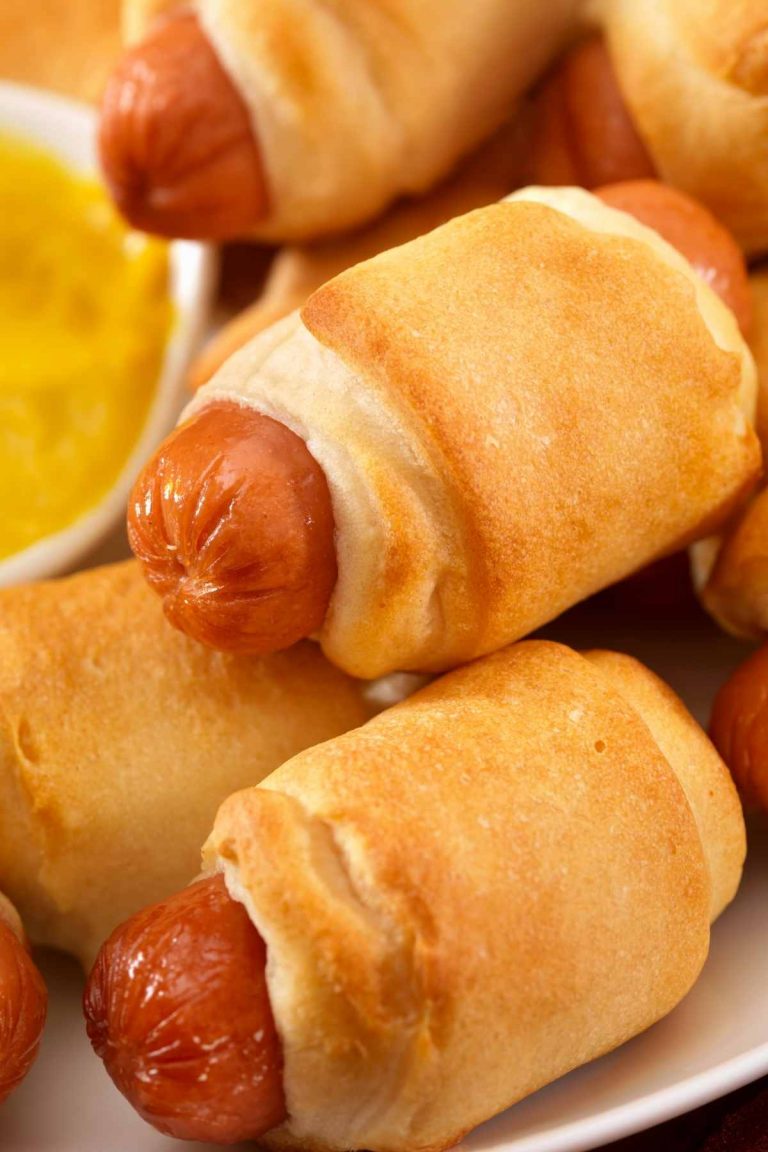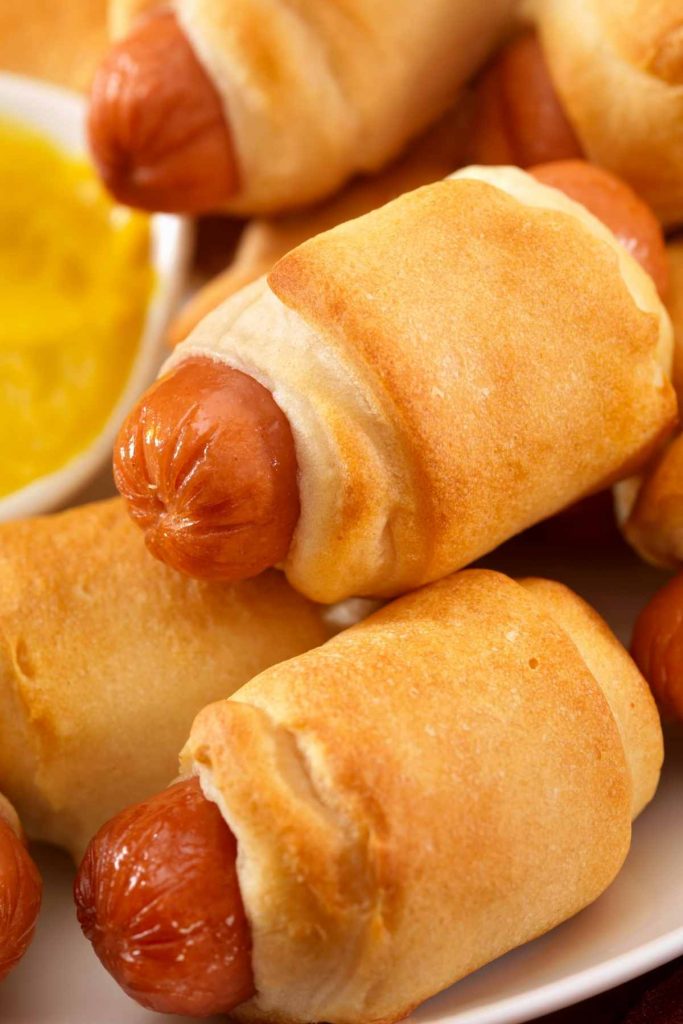 Pigs in a blanket are a staple appetizer that's perfect for guests of all ages! They're easy to make and can be enjoyed with any dip or sauce of your choosing.
Are you looking for a healthy snack to balance out the menu? Well, look no further! This colorful no-cook vegetable platter is not only pleasing to the eye, but the taste buds too! Serve these veggies with your choice of dips.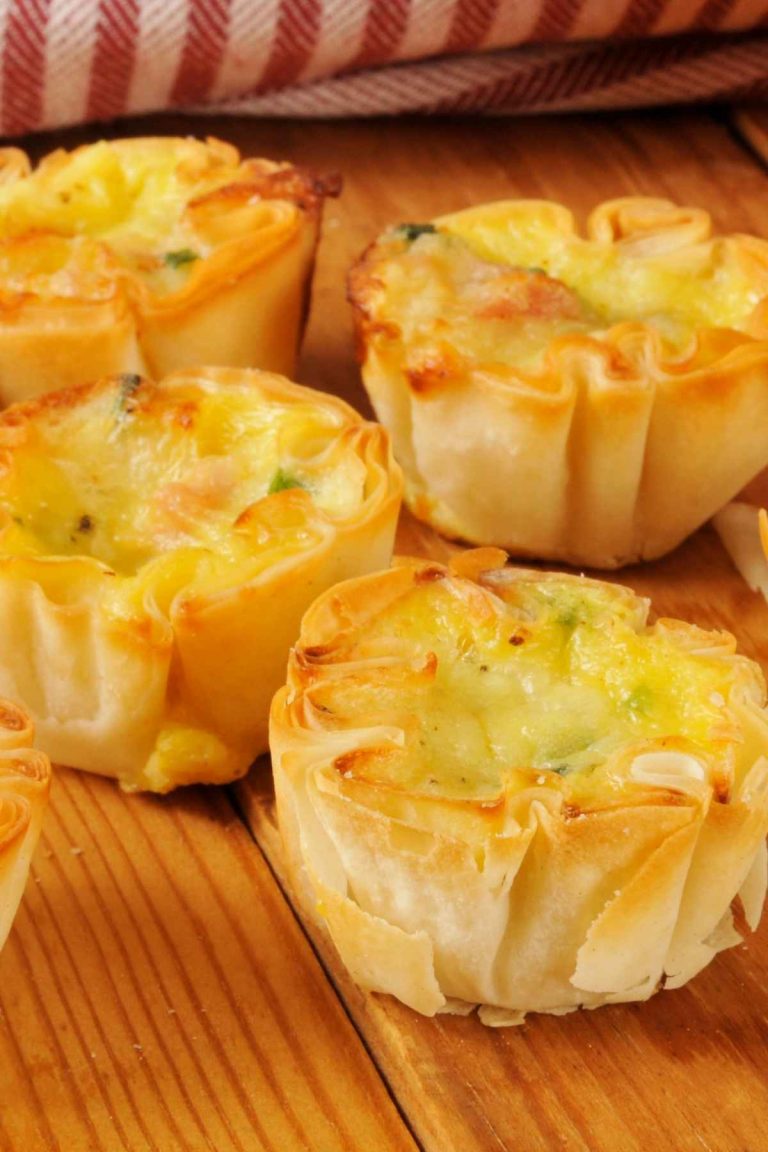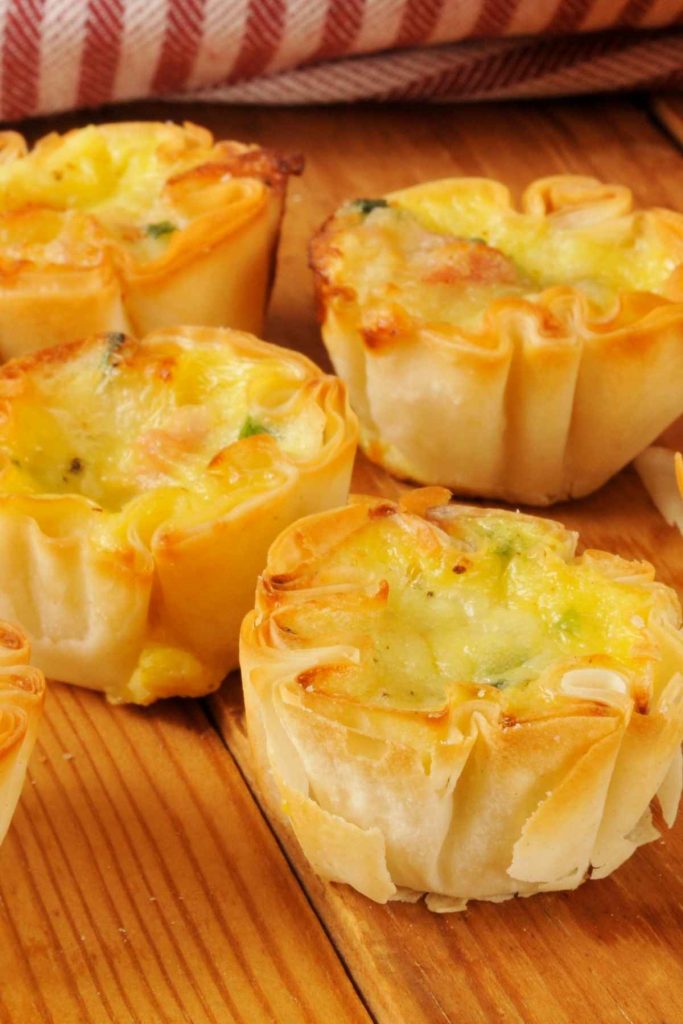 These mini quiches are bite-sized bliss! The crispy phyllo pastry shells are filled with egg, cheese, bacon and chives. This delicious treat is easy to make and even easier to eat.
This recipe only needs 6 simple ingredients to make sweet and savory shrimp. These marinated honey garlic shrimps are delicious and juicy. The best part? They'll be ready to serve in 15 minutes!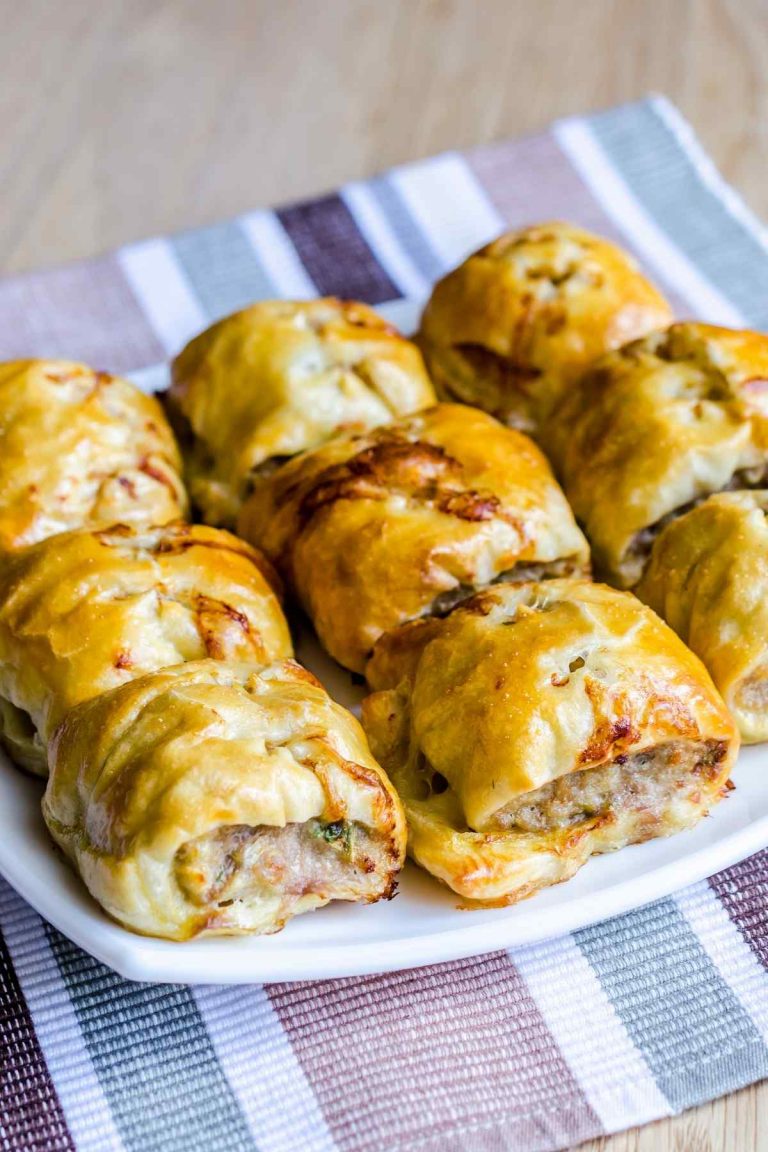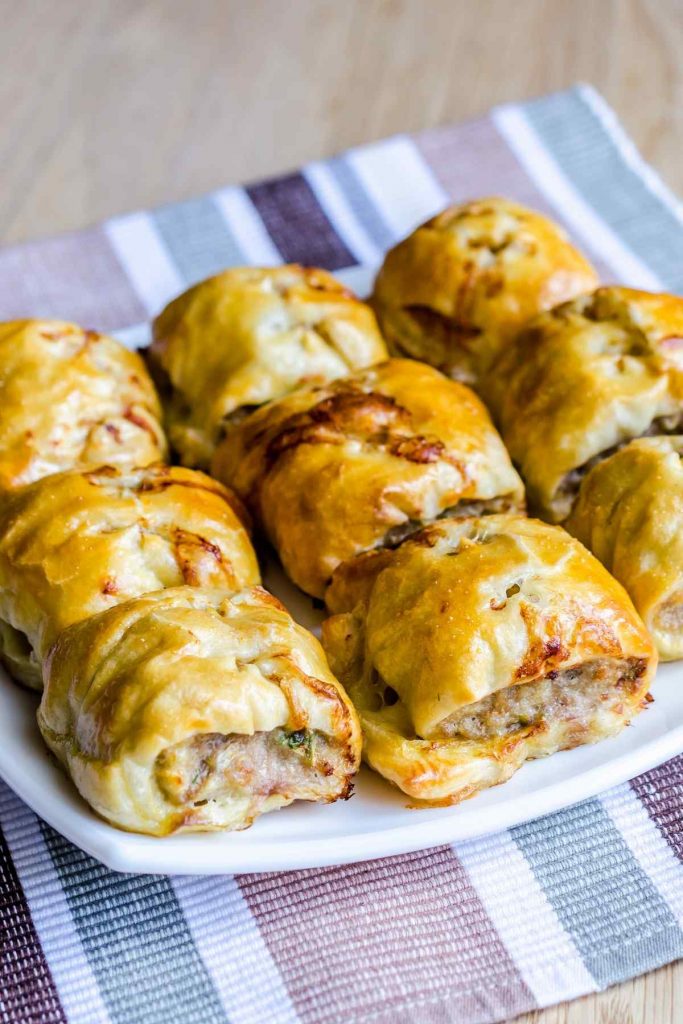 Sausage rolls are pigs in a blanket taken up a notch! This recipe uses pre-made puff pastry, so there's no hassle if you're in a rush. These sausage rolls are the savoury and crispy treat that your guests are looking for.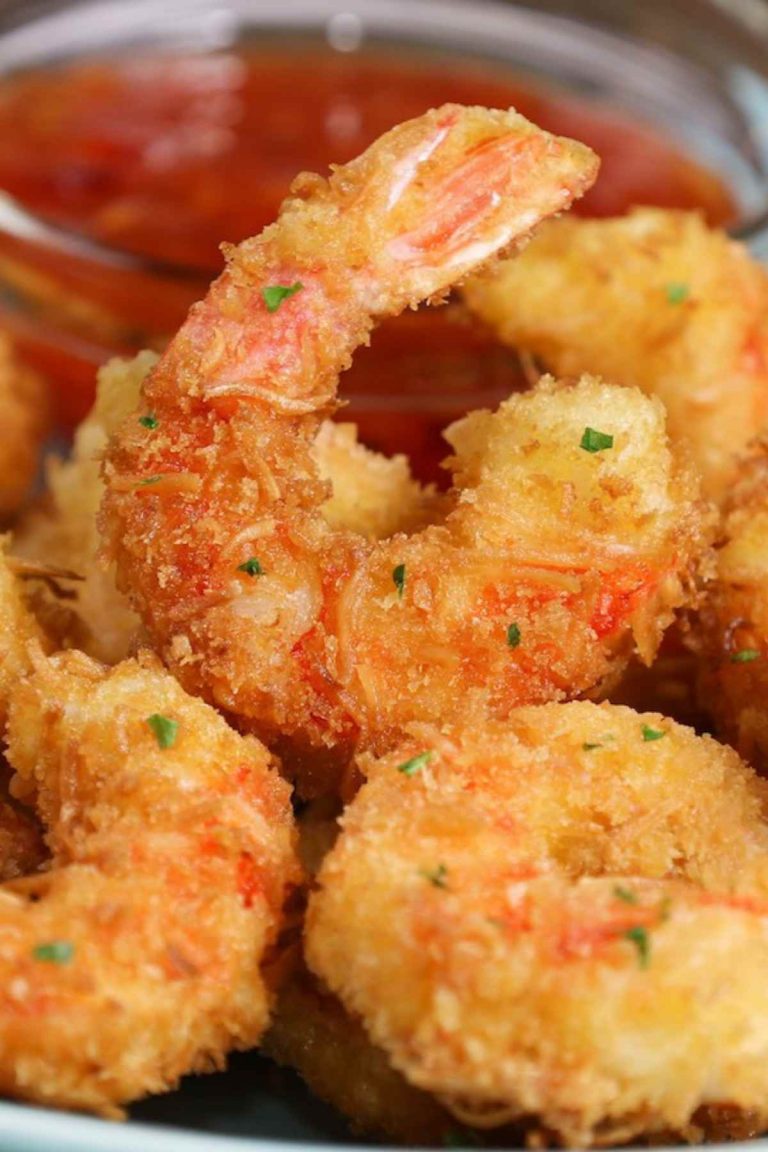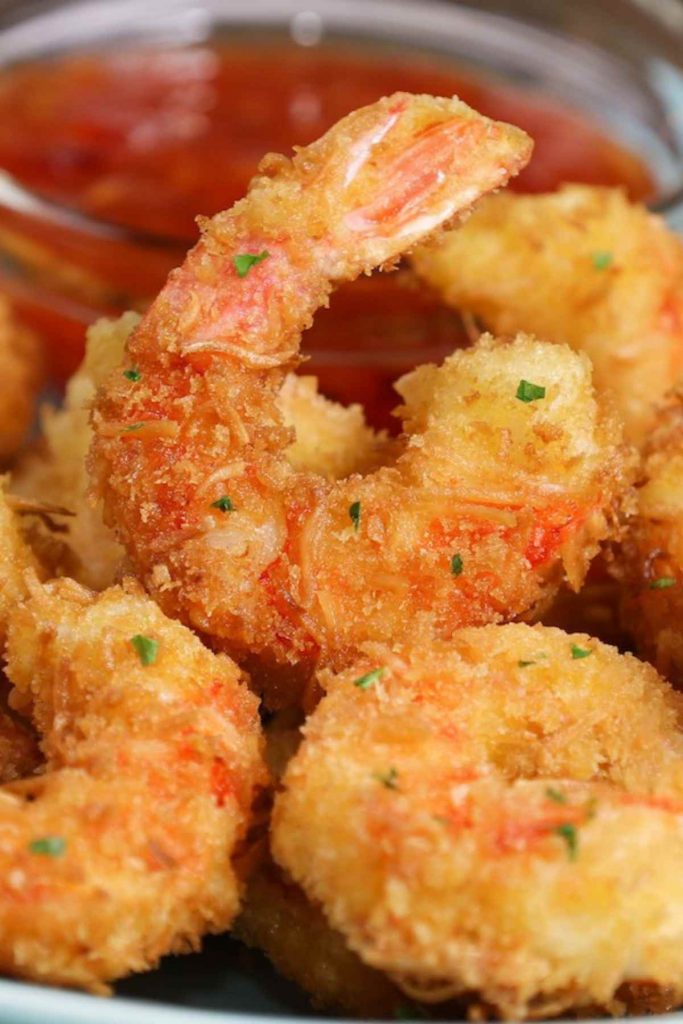 Crispy, sweet and flavorful: that's the best way to describe these delicious homemade coconut shrimp. This recipe will teach you everything you need to know about breading shrimp. TIP: Pop the coated shrimp in the fridge for 20-30 minutes before frying so the coating sticks to the shrimp!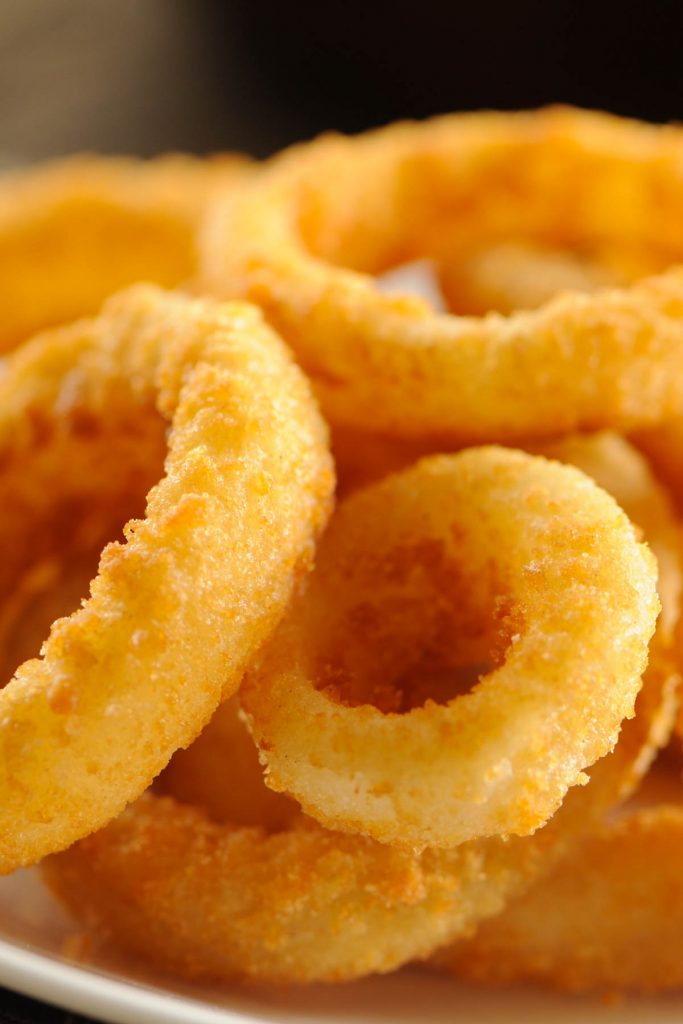 Onion rings are another classic finger food! These copycat burger king onion rings are crispy and bursting with savory onion flavors! Made with a few simple ingredients, these homemade onion rings are a perfect side dish, appetizer, or snack for any occasion.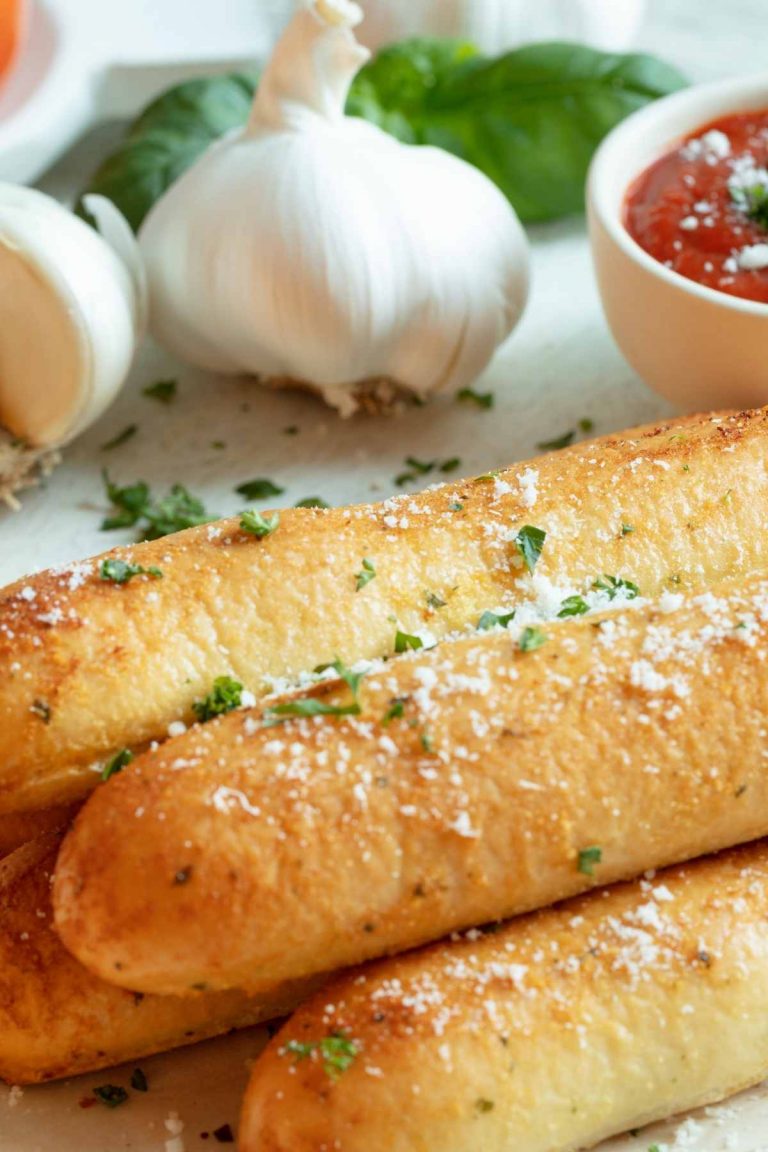 It's hard to beat the smell of fresh bread in the oven! These fluffy, buttery breadsticks will taste good on everyone's palette and have your guests coming back for more. The best part? Your house will already smell amazing when your guests arrive!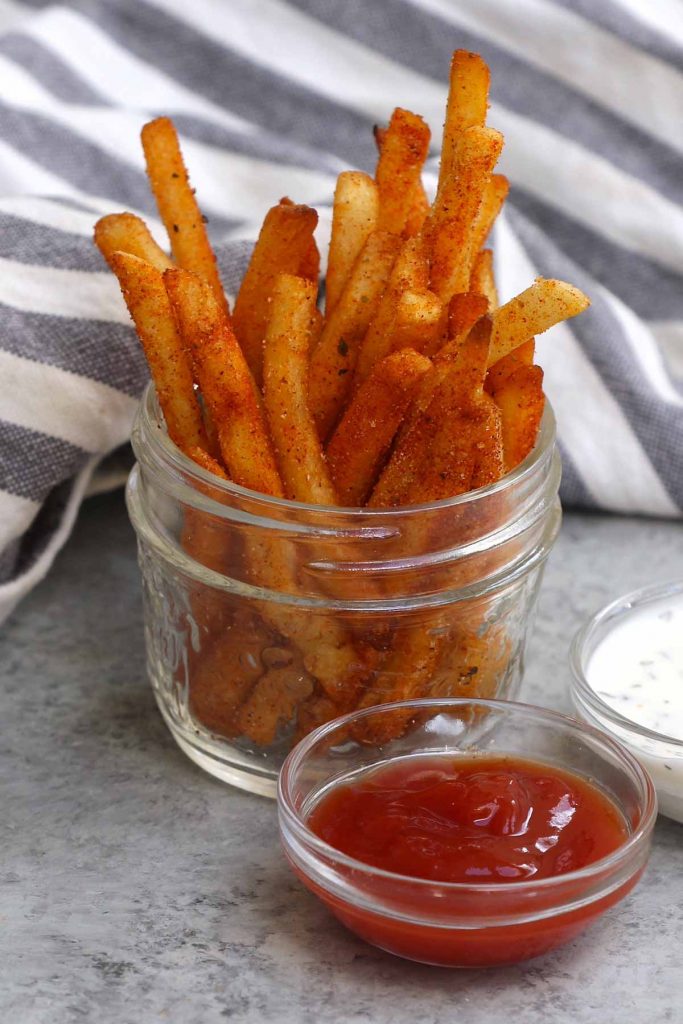 These french fries are the homemade version of Popeyes classic cajun fries. Cajun spice is a great and easy way to add flavor to your regular french fries. Plus, this easy recipe only needs 7 simple ingredients that you probably already have at home!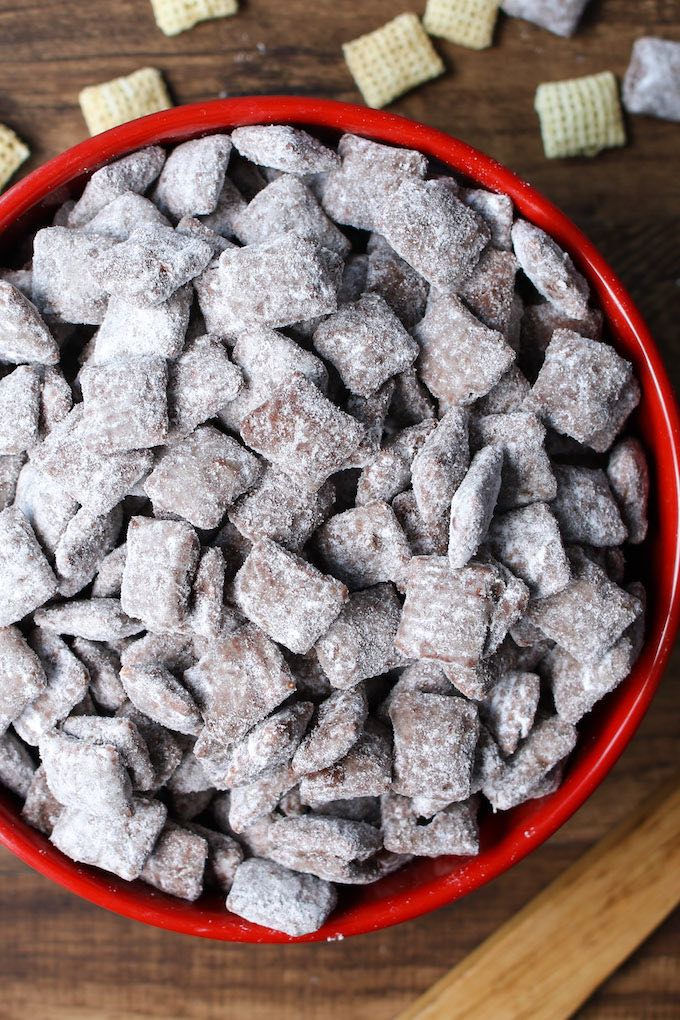 Calling all chocolate peanut butter lovers! Puppy chow is a quick and easy treat that only needs chex cereal, chocolate, creamy peanut butter and powdered sugar. This recipe will give you the crunch and flavor that you're craving in 20 minutes!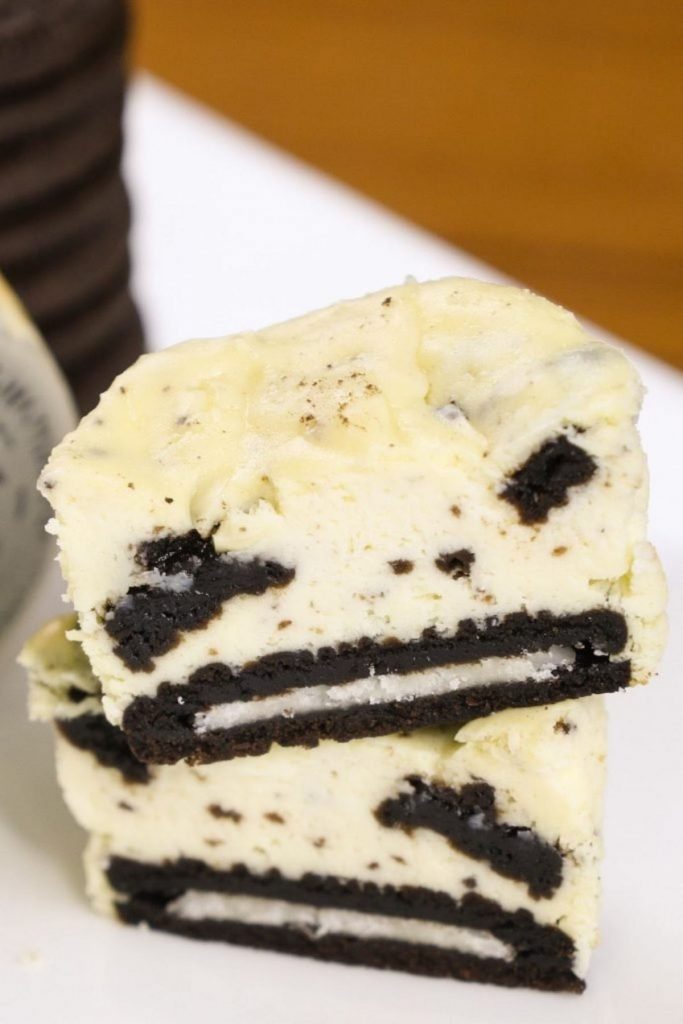 These light and fluffy oreo cheesecakes are the perfect dessert for your next party! This recipe substitutes the traditional graham cracker base with an oreo cookie for that extra chocolatey flavor. You can chill them in the fridge or serve them fresh out of the oven!
No plates are needed for this delicious treat! These tasty cheese balls are quick, easy to make and perfect for the cheese lovers at your party. TIP: If your guests are gluten intolerant, you can swap out the regular pretzel stick for gluten-free pretzels!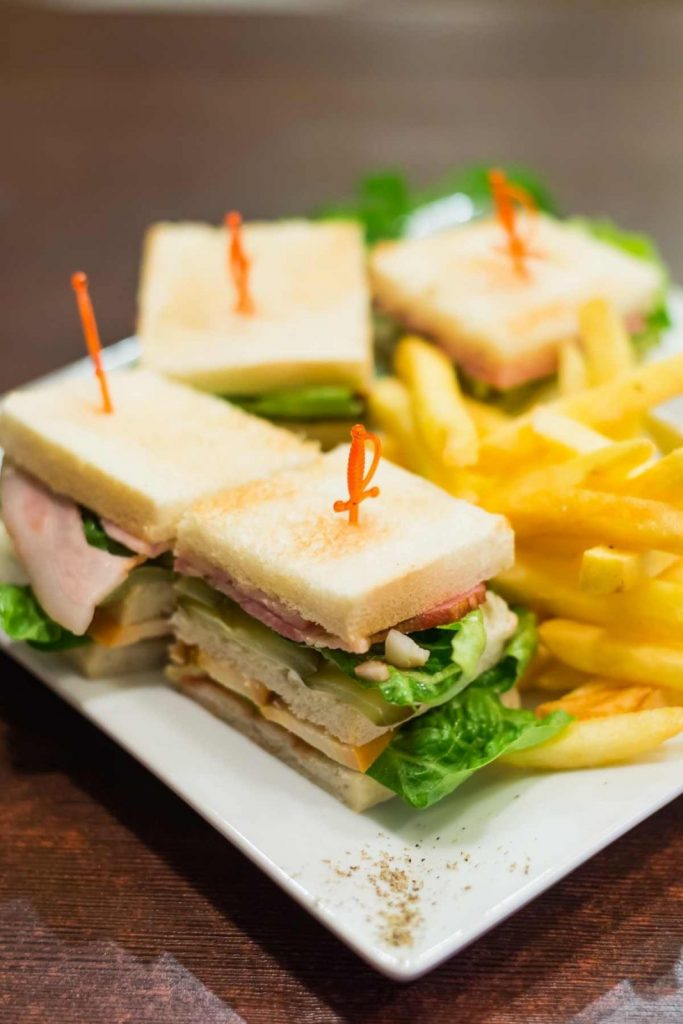 Nothing says finger food quite like mini sandwiches. This simple snack is sure to appeal to everyone at your party. Plus, they're ready to serve in only 10 minutes!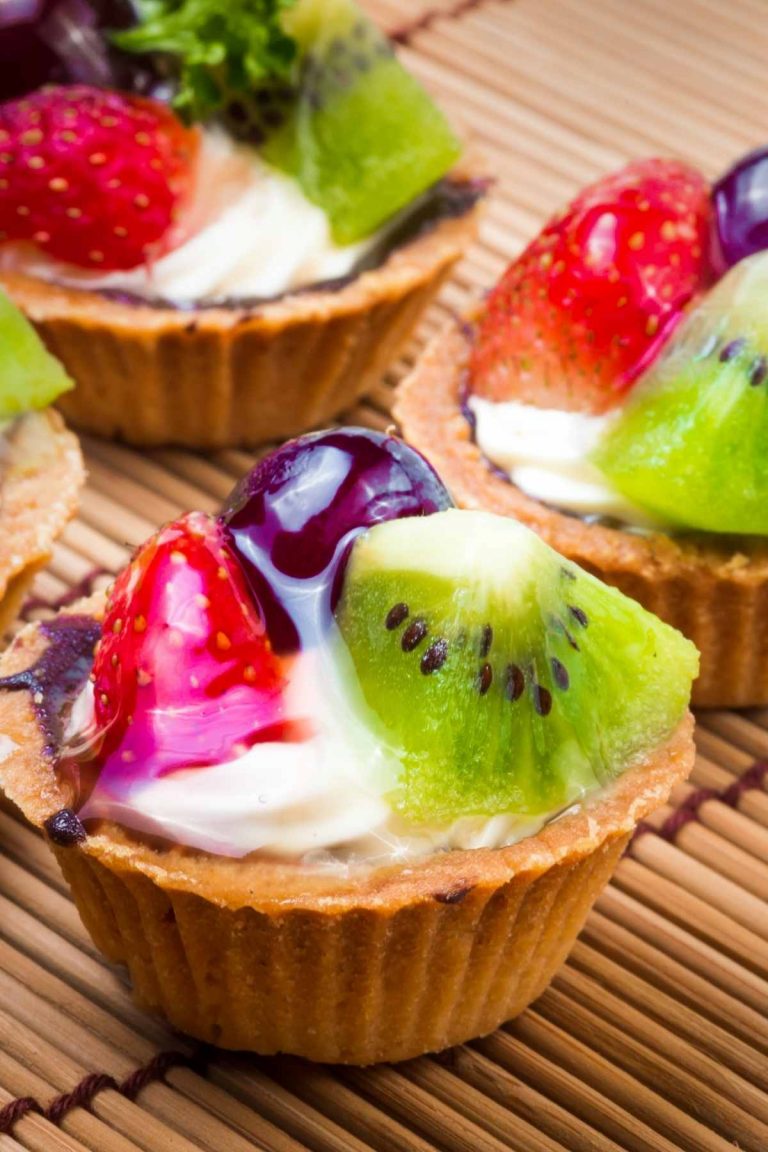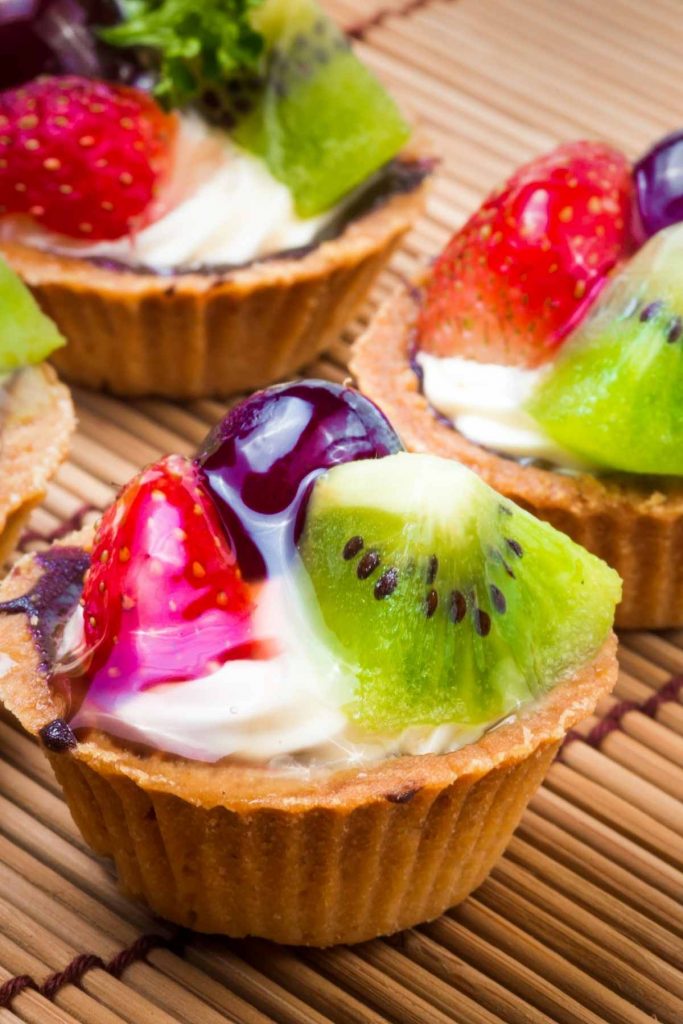 Simple and delicious, these tarts are sure to be a hit! The vanilla cream is light and topped with fresh fruit for added flavor. TIP: This recipe will teach you how to make delicious shortbread crusts, but you can always substitute with store-bought crusts if you're in a rush!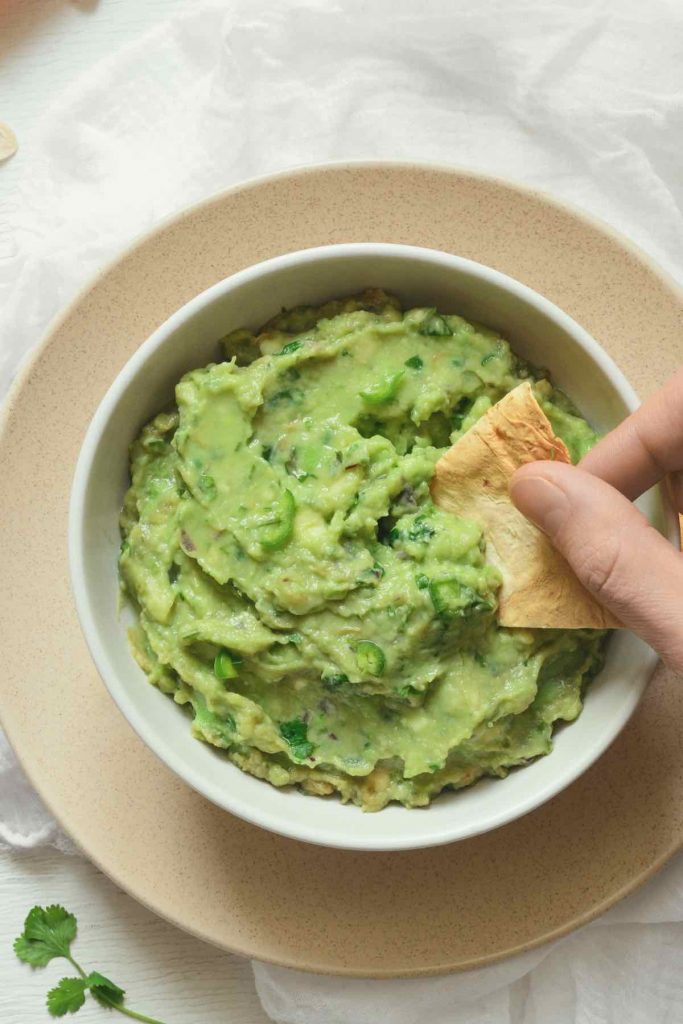 If you've never made fresh guacamole at home, now is your chance! Guacamole always tastes best when it's fresh and with only 6 ingredients, this recipe is a no-brainer. The best way to serve this dip is with a bowl of tortilla chips.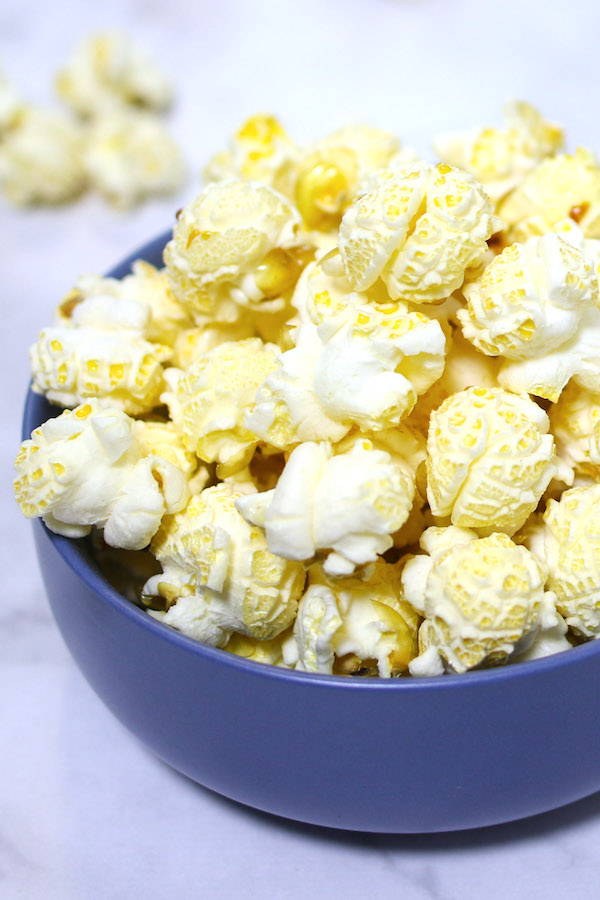 This delicious snack is perfect for any guests with dietary restrictions because it's gluten-free, vegan and paleo! This sweet and salty popcorn is easy to make but hard to stop eating. The best part? It will only take 5 minutes to make!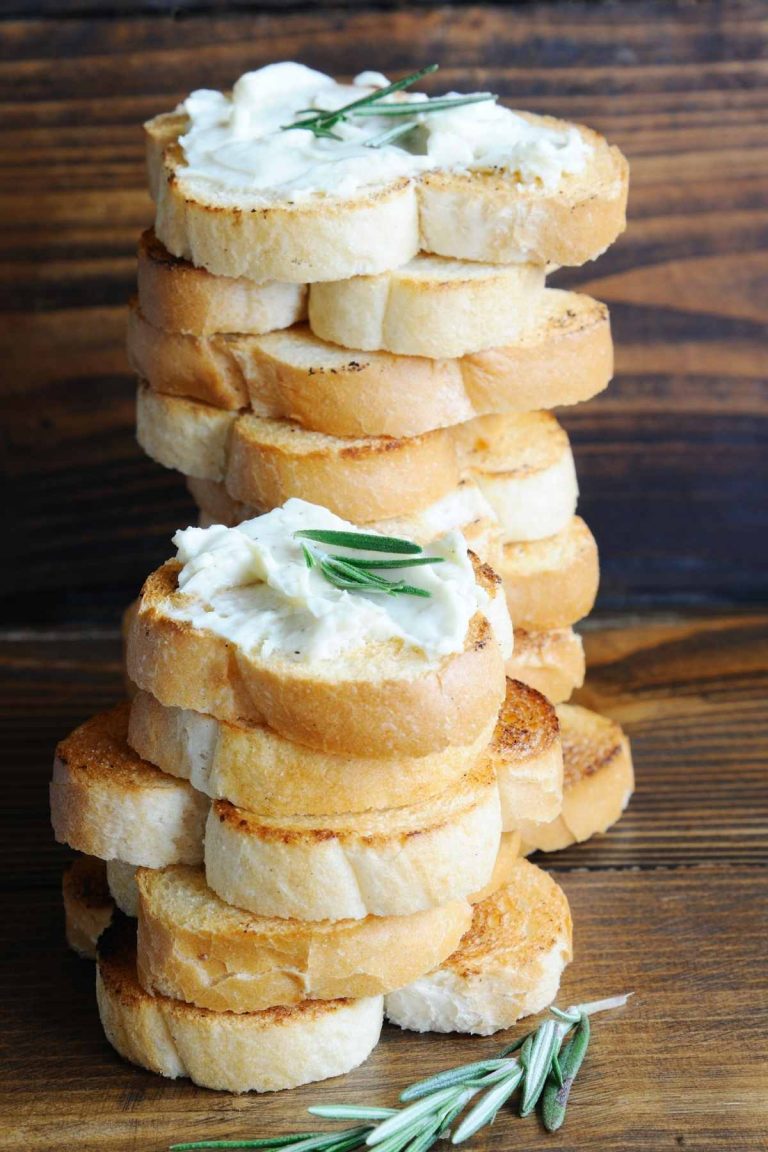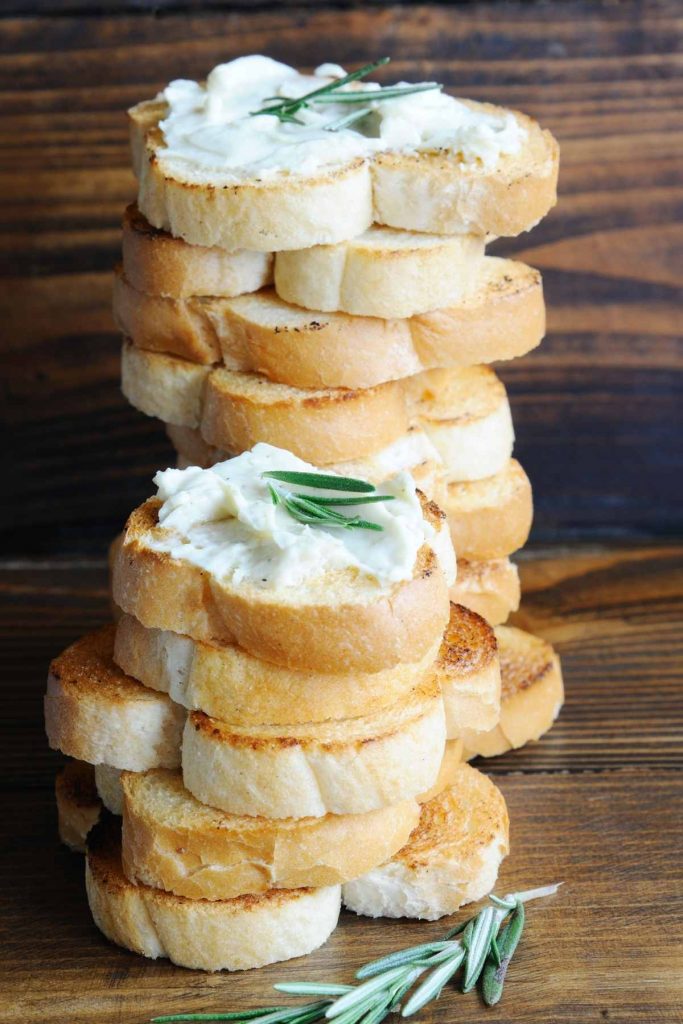 These bite-sized crostinis are the elegant dish that you need at your party! You'll learn how to turn an ordinary baguette into perfect crostinis with garlic and butter. Topped with whipped goat cheese and chives, these cheesy, garlicky delights will have all your guests asking for the recipe!
Perfect for guests with a sweet tooth! Chocolate-covered bananas are an easy and delicious treat that will satisfy those sugar cravings without any guilt. This article will show you 6 unique toppings that you can sprinkle over the chocolate for that added color and crunch.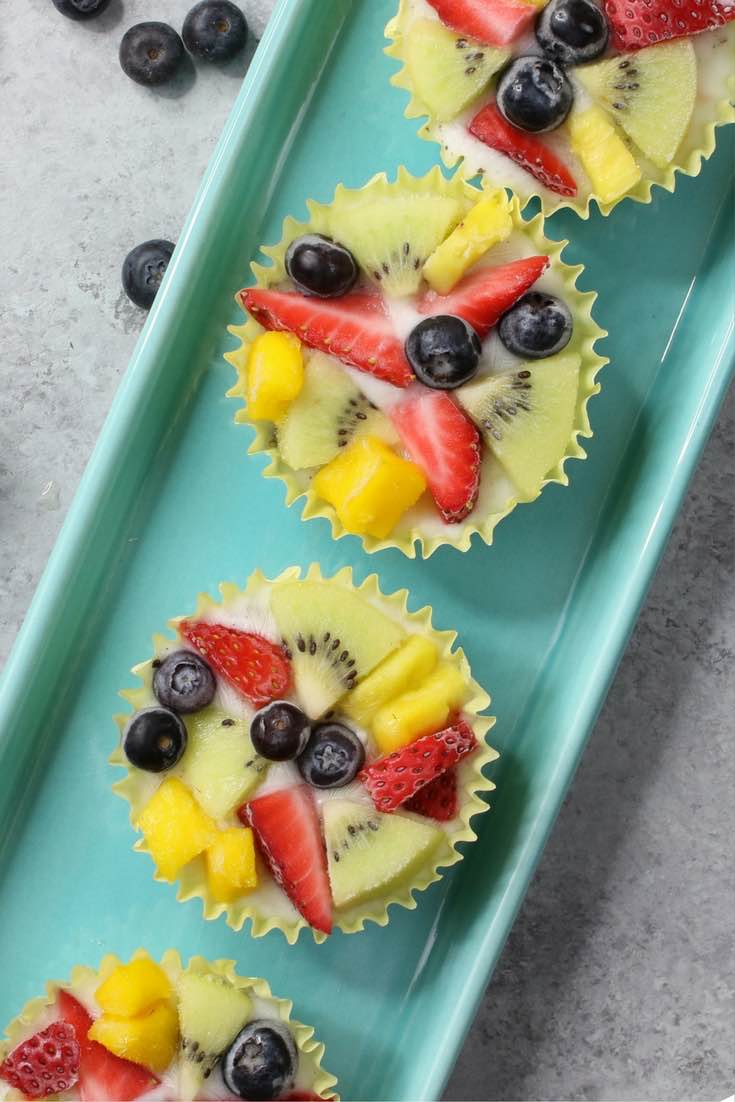 Looking for a healthier dessert to serve? Then this is the recipe for you! This simple but delicious treat is an oreo cookie topped with yogurt and fresh fruit for a flavor explosion that's sure to please.
These pinwheels are a delicious and mess-free way to serve pizza at your next party. This recipe will teach you how to make your own dough but you can always use store-bought dough if you're looking to save some time. The crispy dough is filled with cheese, pepperoni and marinara sauce for that perfect pizza taste.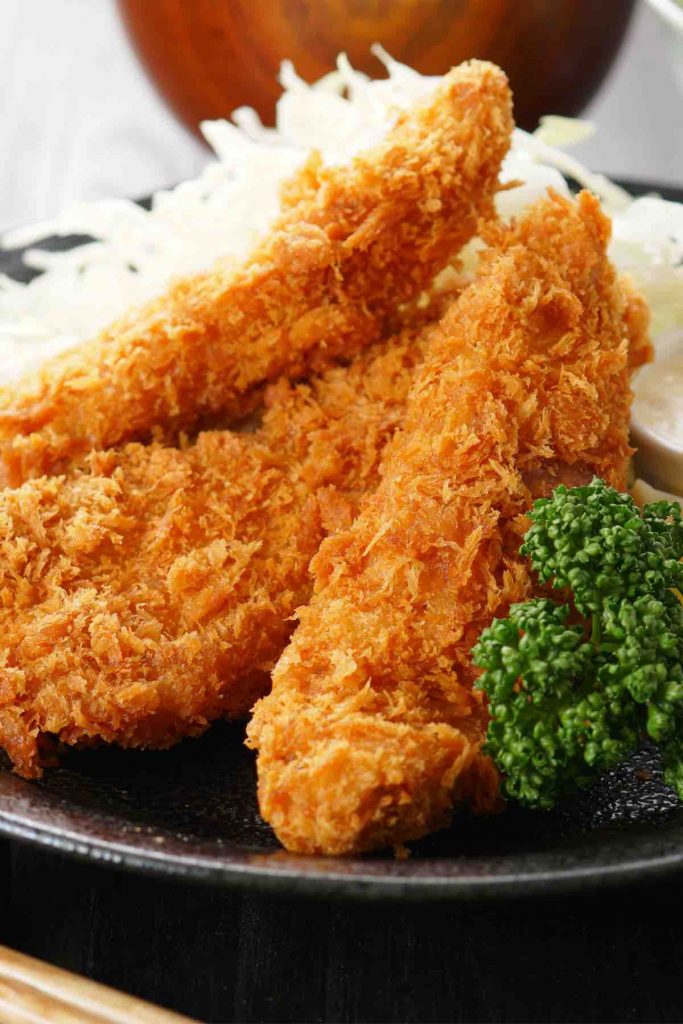 No finger food says kids birthday party quite like chicken tenders! Instead of using traditional breadcrumbs, this unique recipe becomes gluten-free and paleo-friendly by using almond meal instead! These tenders will be loved by even the pickiest eaters at the party.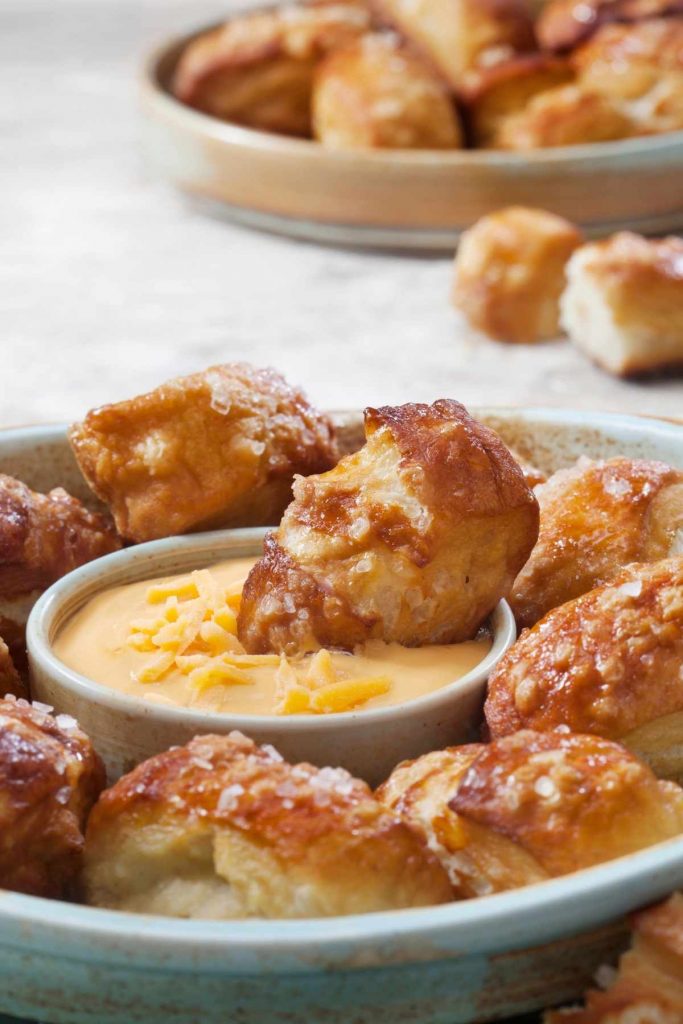 The smell of fresh pretzels is reason enough to make these little bites! This one will teach you the secret to pretzels that are brown and crispy on the outside, but light and chewy on the inside. Made with 7 simple ingredients, these pretzel bites are delicious and fun to make.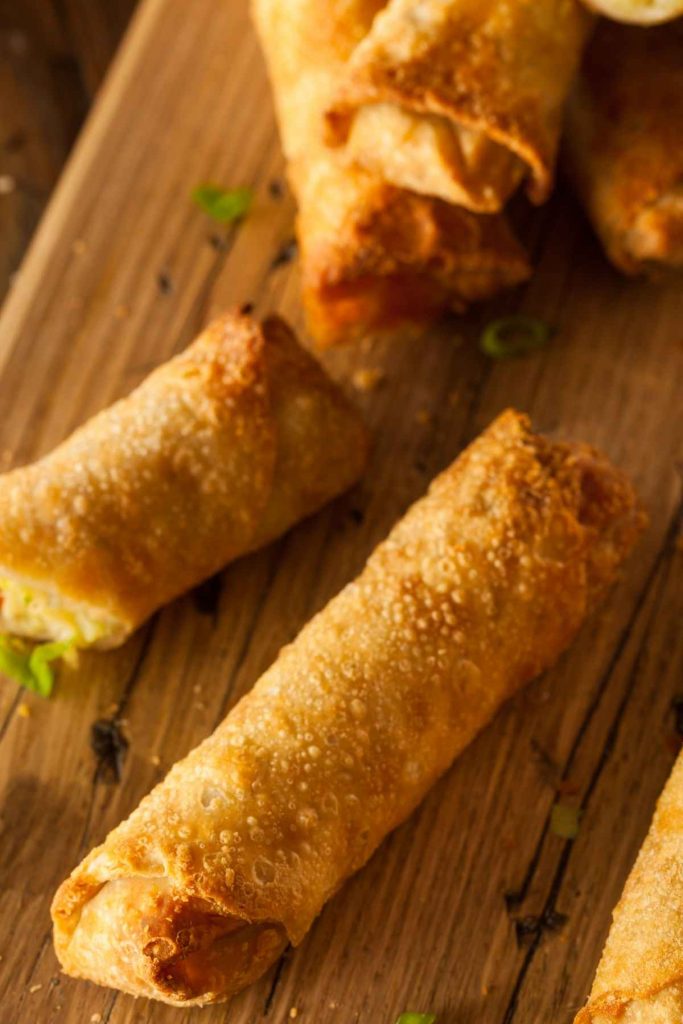 This easy recipe will make you an egg roll pro. Filled with pork, ginger and veggies, these much loved Chinese snacks will give your guests the crunch they're craving. Crispy, flavorful egg rolls in just 20 minutes; what's not to love?!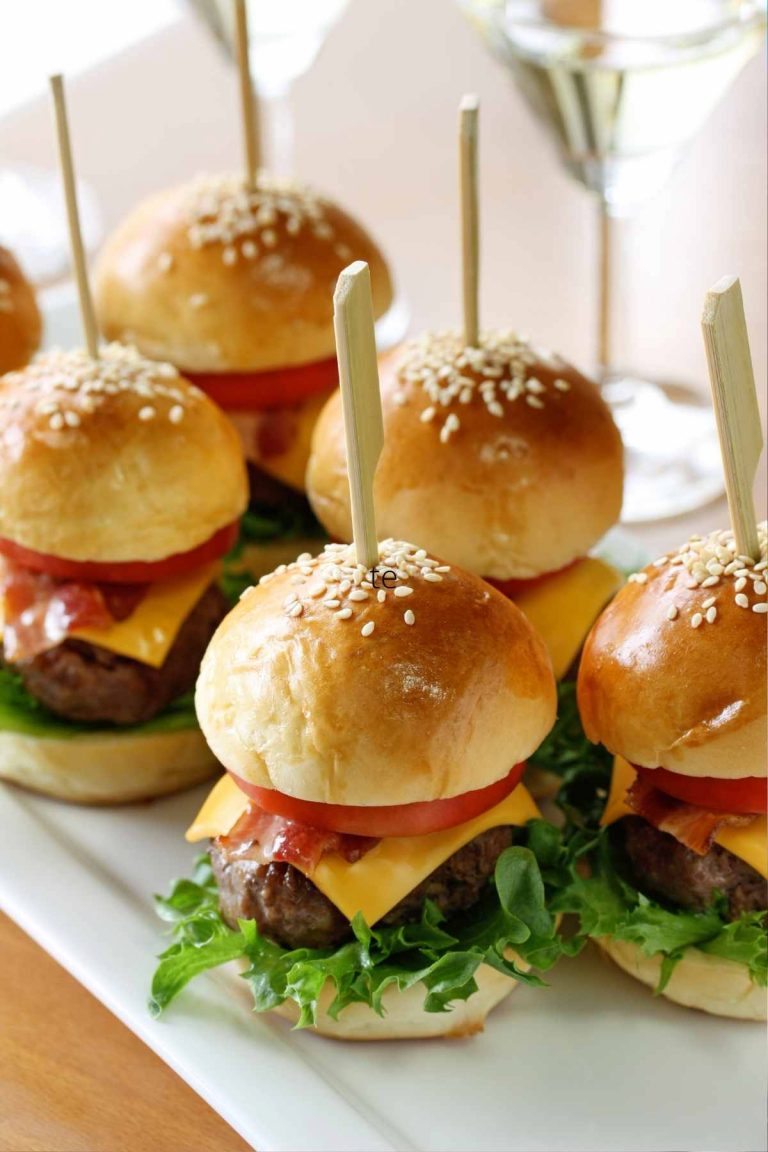 These tiny cheeseburgers are an adorable spin on the classic party food. They're flavorful, juicy and easy to make. Just pop a toothpick through the top for easy serving and they're ready to go!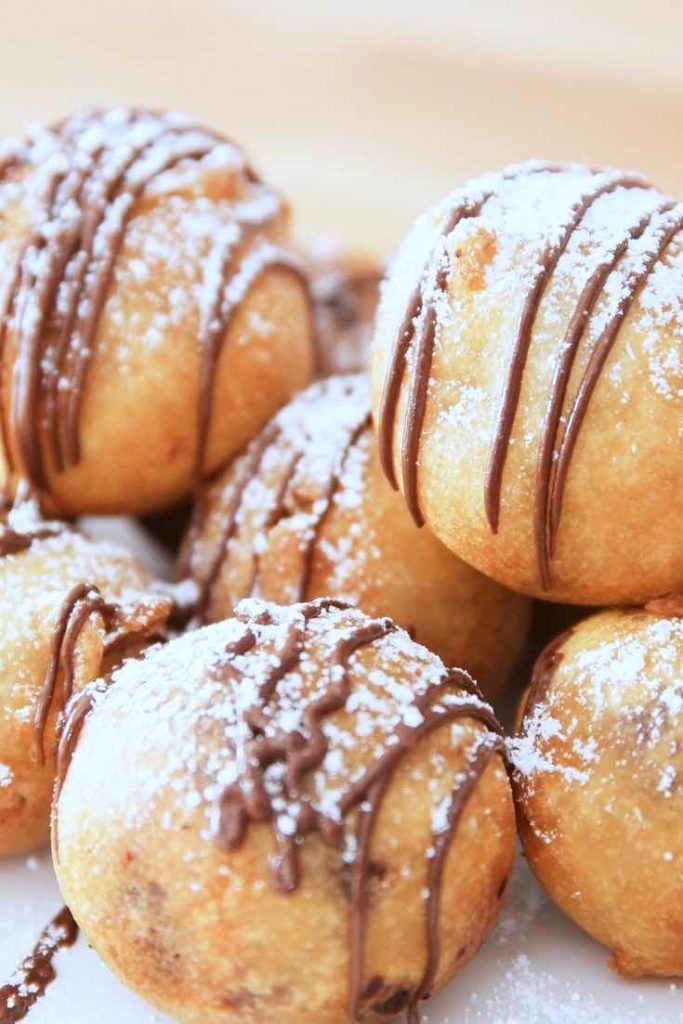 No need to wait for the next fair when you can make these at home! Cookie dough by itself is hard to resist but it'll be impossible when they're covered in tasty, crispy batter. These fried chocolate chip cookie bites will melt in your mouth and leave you wanting more!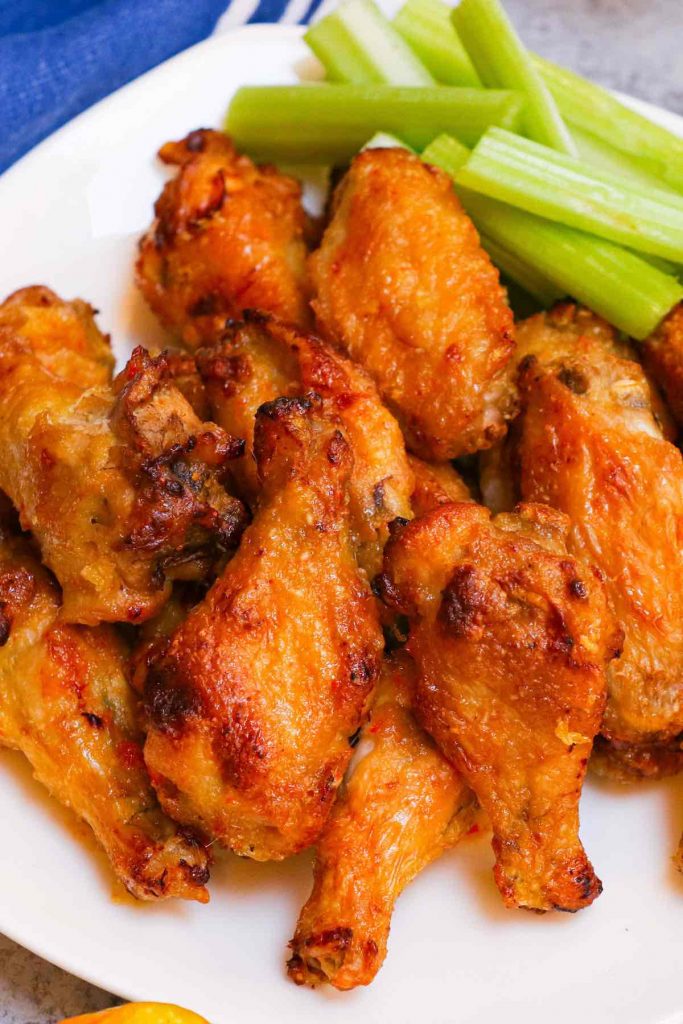 No need to order wings when you can make delicious ones right at home! These juicy oven-baked wings are the perfect blend of sweet and spicy. The mango balances out the spice of the peppers and leaves you with that delicious kick of flavor you're looking for.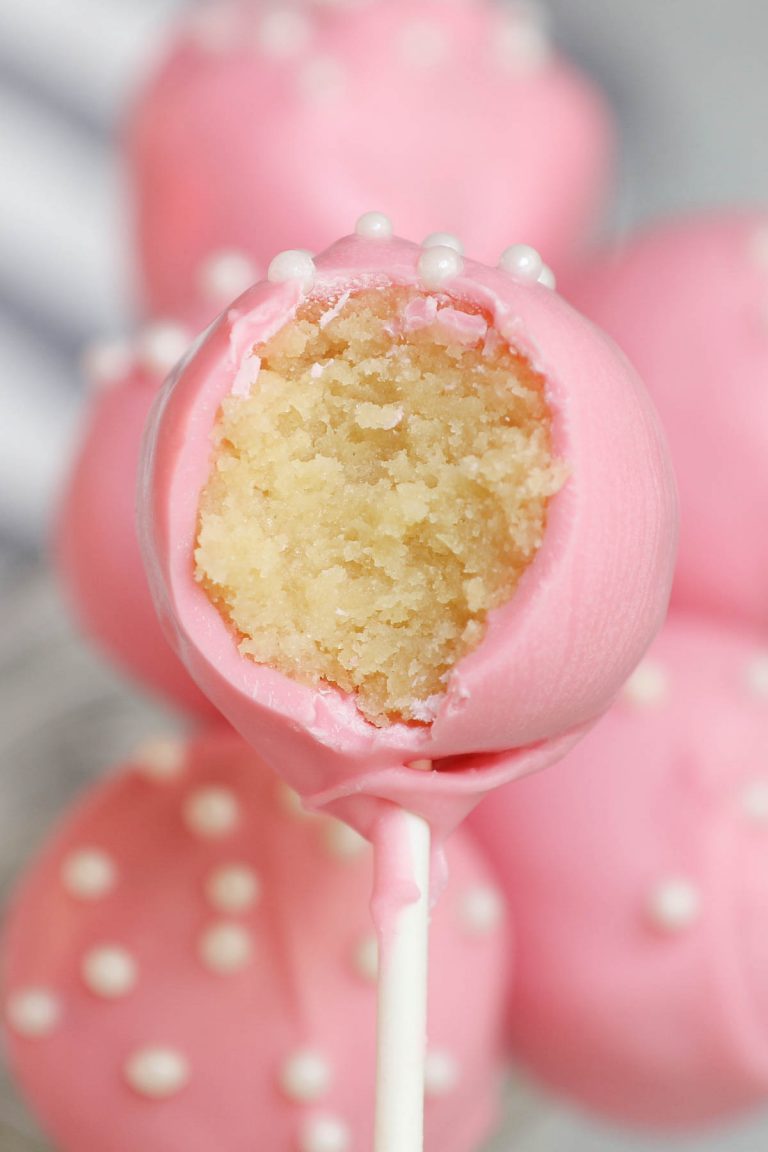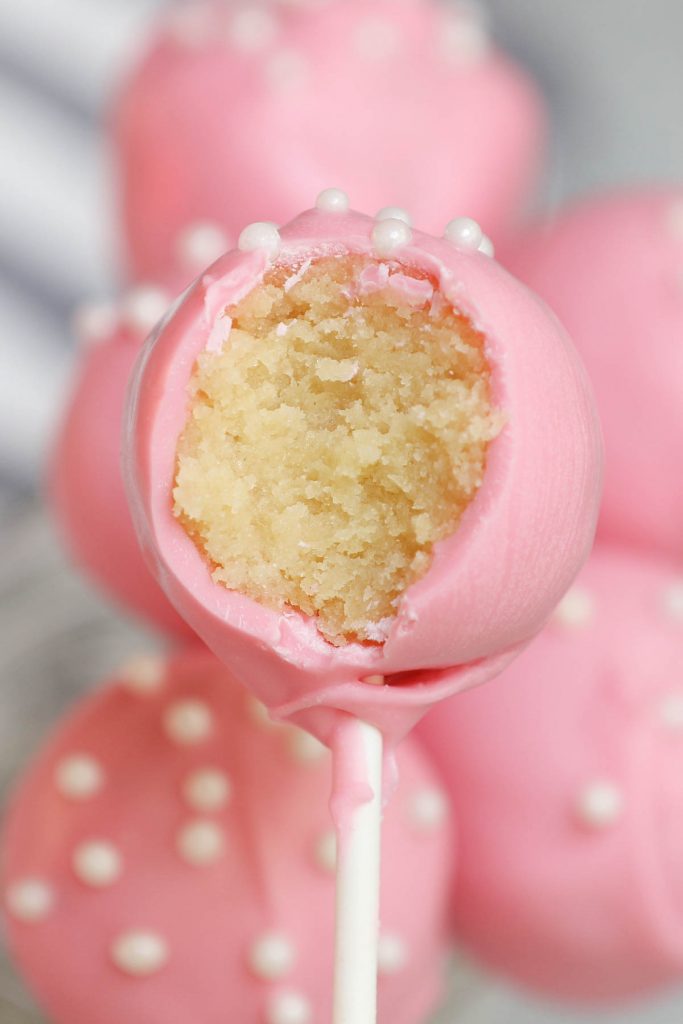 Now's your chance to make Starbucks cake pops at home! This dessert is made of moist vanilla cake that's mixed with frosting and covered in colorful candy melts. No need for plates, these treats are chilled on cake pop sticks for easy serving!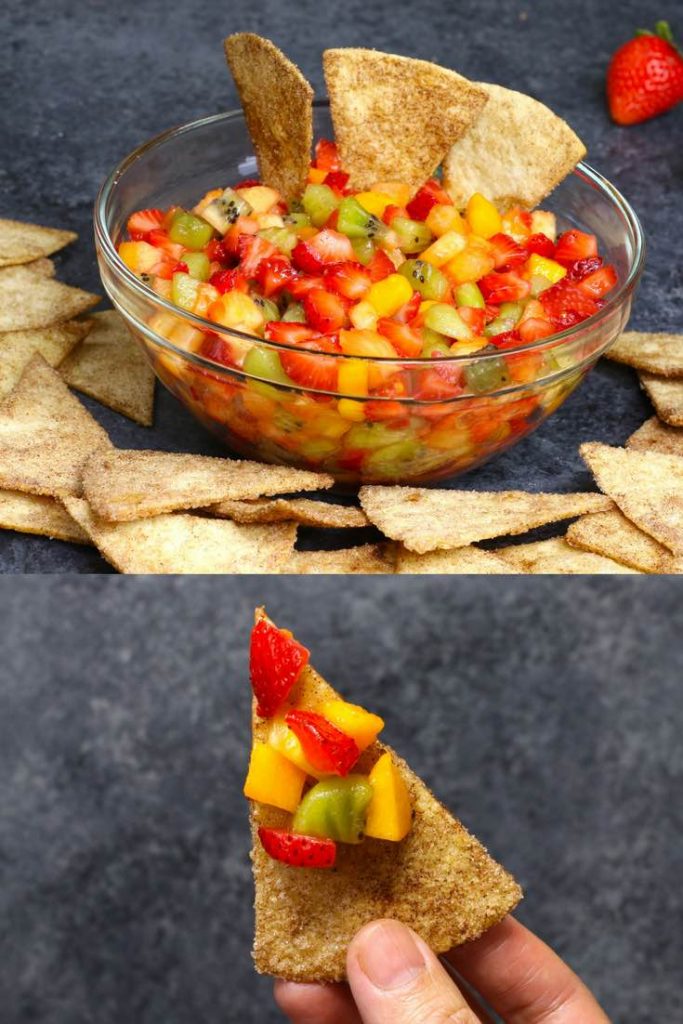 This easy fruit salsa is delicious and nutritious! Homemade cinnamon chips are easy to make at home and ready in less than 10 minutes. TIP: Serve the salsa in the empty pineapple rind for a colorful and fun presentation!
Flaky and crispy, these fish sticks are in a league of their own! Coated with breadcrumbs, parmesan and spices, this recipe is perfect for salmon, cod or halibut. Not only are they healthier than store-bought fish sticks, but they're way more flavorful too!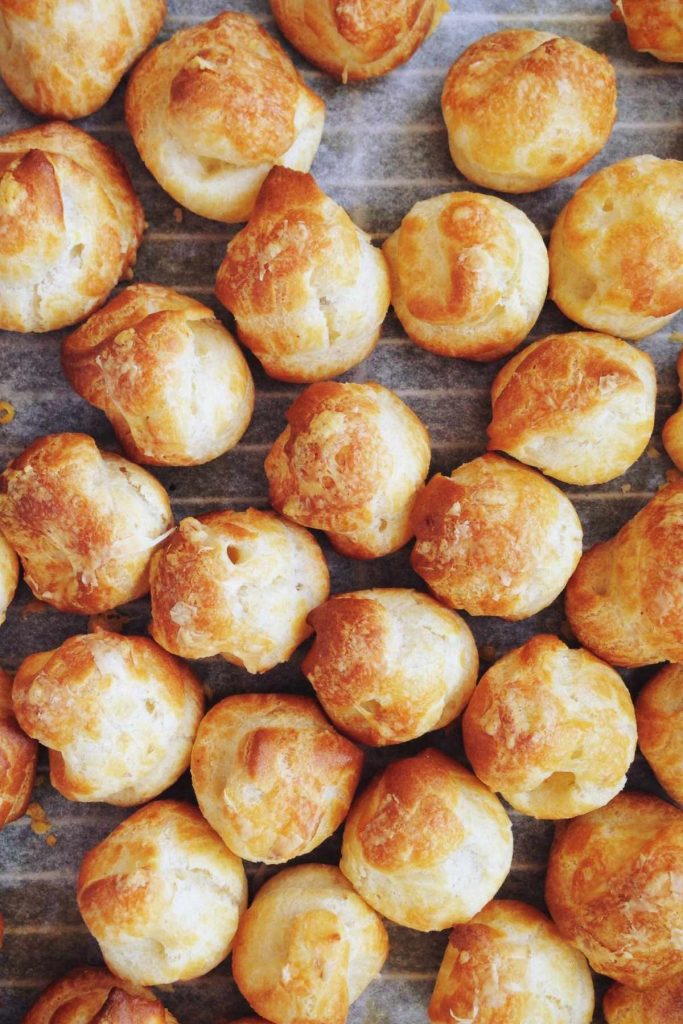 This recipe is perfect for the cheese lovers at your Christmas party! Gougéres are flaky pastry puffs stuffed with delicious gruyere cheese. TIP: Add bacon bits and chives into the cheese for that extra savoury taste!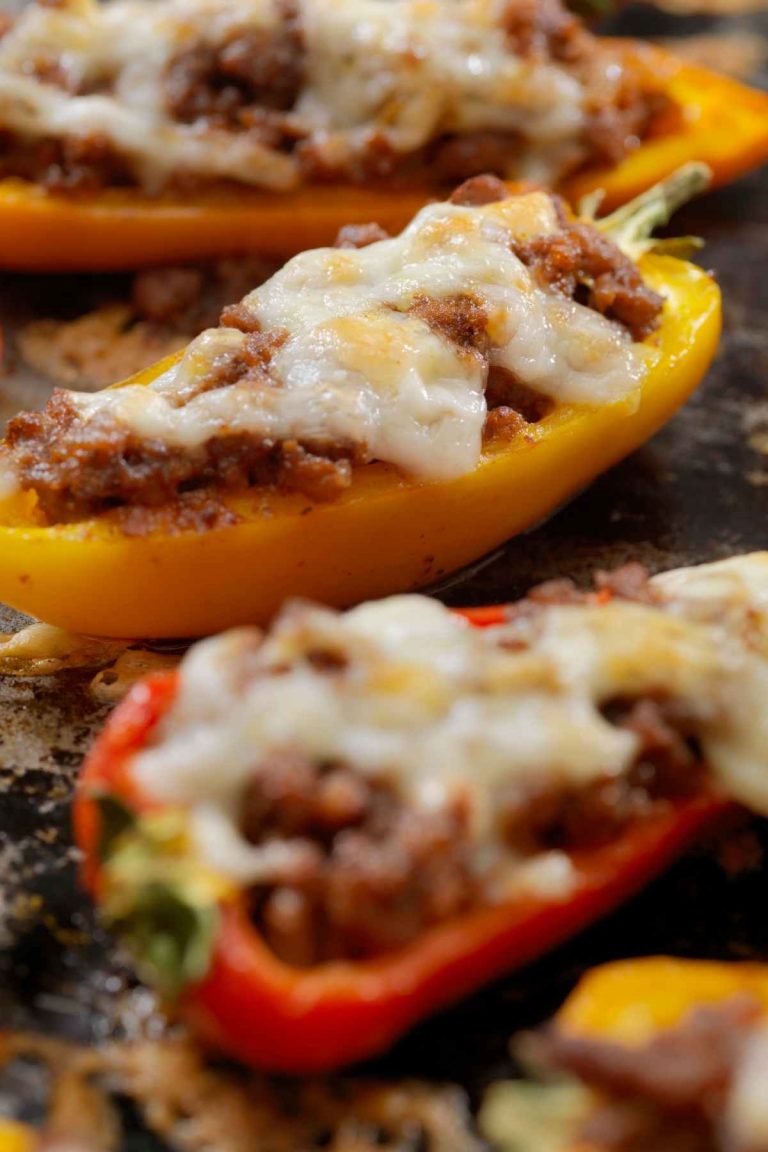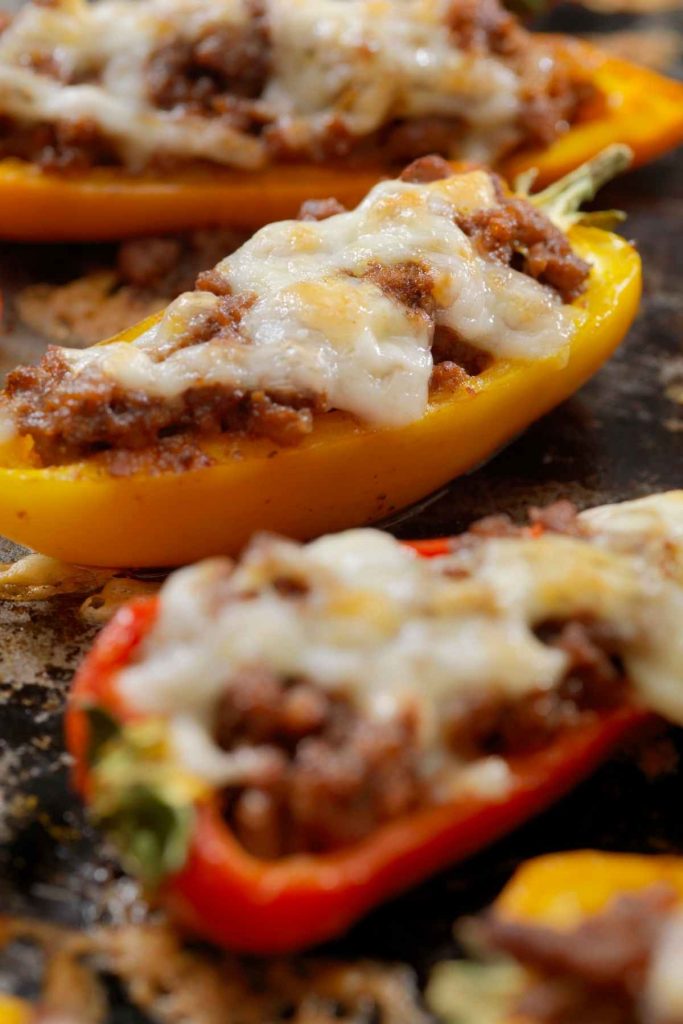 These mouthwatering peppers are flavorful and full of cheesy goodness! Stuff the mini sweet peppers with bacon and cheese for a tasty and easy snack. These baked peppers will be the star of the party!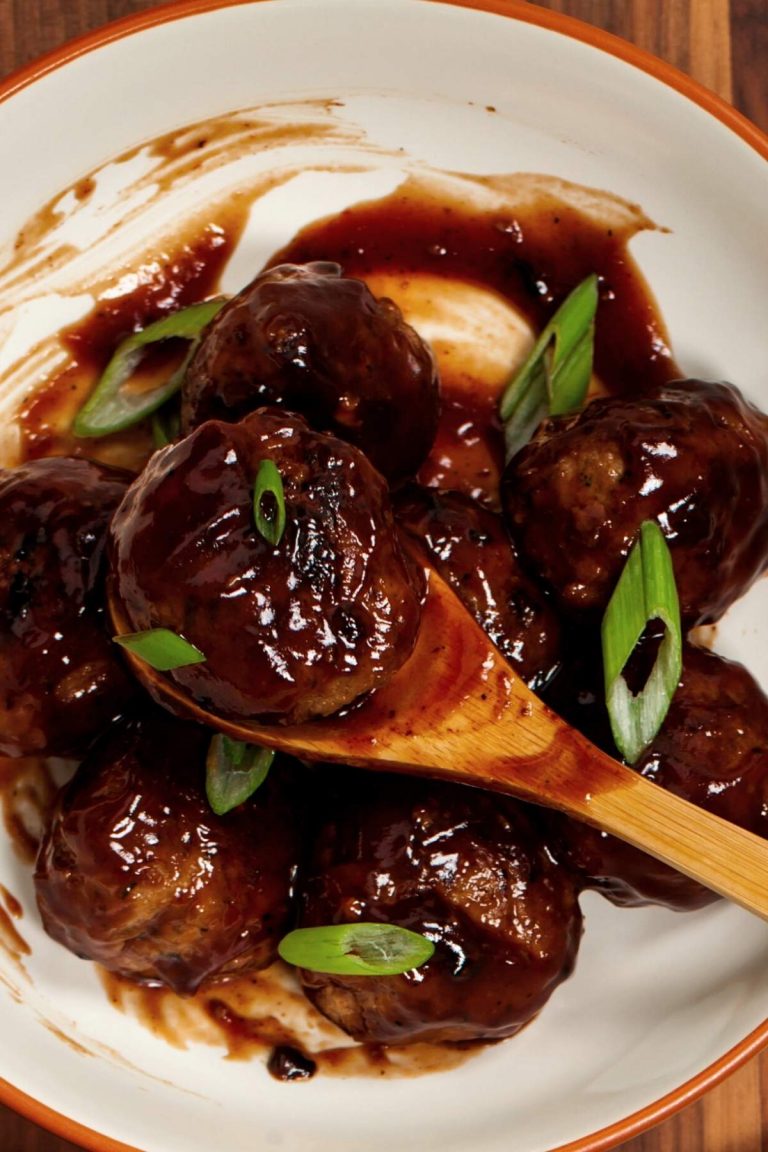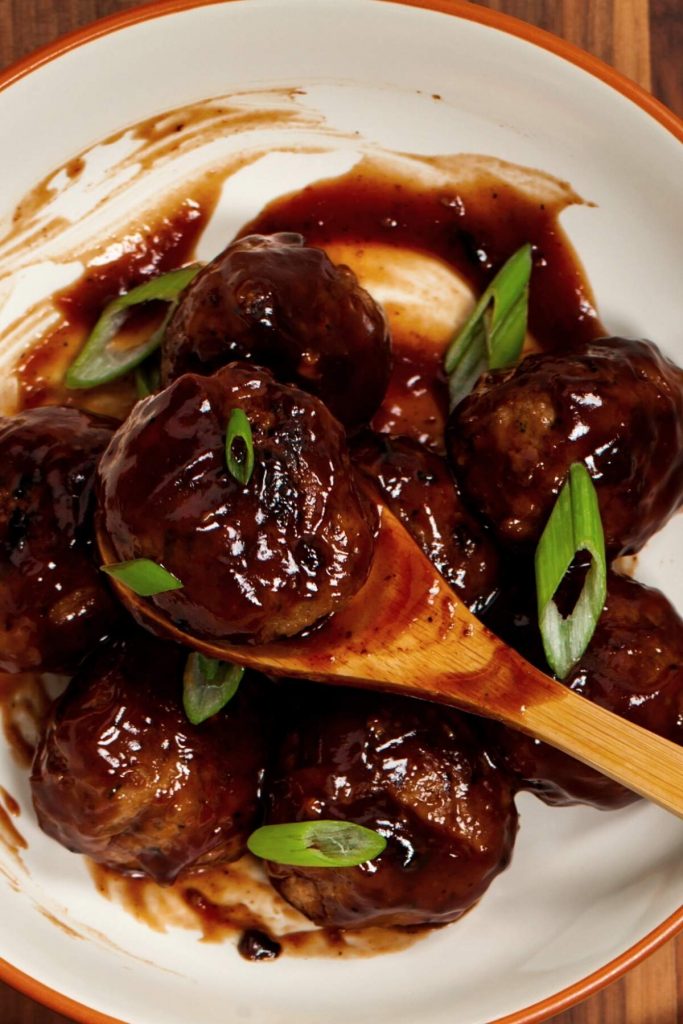 Only 5 minutes of prep is needed for these delicious meatballs! Covered in chili sauce and grape jelly, these juicy meatballs are unique and flavorful. They're the perfect appetizer for every busy party planner! TIP: You can substitute the grape jelly for apple, apricot or currant jelly.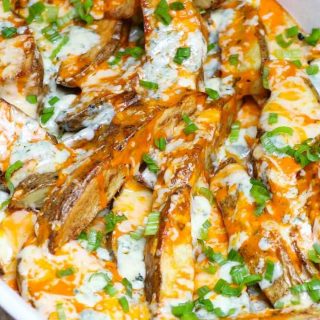 Easy Finger Food Buffalo Fries
Looking to spice up your ordinary potato wedges? Well then this is the perfect finger food recipe for you! These loaded buffalo fries are cheesy, delicious and easy to make.
Print
Pin
Rate
Ingredients
Fries
3

pounds

russet potatoes

cut into wedges

3

tablespoons

canola oil
Buffalo Ranch Sauce
1

cup

buffalo wing sauce

3

tablespoons

ranch mix

or ½ cup ranch dressing
Toppings
4

ounces

cheddar cheese

freshly grated

4

ounces

gorgonzola

or other blue cheese, crumbled

2

green onions

minced

salt and pepper

to taste
Instructions
Preheat oven to 425°F. Line a large baking sheet with parchment and set aside.

Clean the potatoes. Then cut the potatoes into halves. Cut each half lengthwise into halves again. Then cut each quarter into two wedges. Place the potatoes in a mixing bowl and toss with the oil until coated evenly.

Scatter the potatoes evenly across the prepared baking sheet in a single layer. Bake until golden and tender, about 20 to 30 minutes, giving them a shake halfway through for even browning. You can also prepare the sauce and toppings while the fries are baking.

Stir the buffalo wing sauce and ranch together in a small saucepan over medium-low heat. As soon as it bubbles, reduce heat to the lowest setting to keep warm and reserve.

Remove the potatoes from the oven and transfer to a rectangular ovenproof pan. Turn on the broiler.

Drizzle the wing sauce evenly across the potatoes. Sprinkle the cheddar cheese on top followed by the crumbled gorgonzola/blue cheese.

Put the pan into the oven to broil for 2 to 4 minutes, or just until the cheese is starting to bubble. (Note: If your broiler is weak, you may need to move the oven rack higher so the fries are about 3 inches from the broiler.)

Remove the buffalo fries from the oven. Garnish with green onions and serve warm.
Tried this recipe?
Follow or tag us on Pinterest @izzycooking