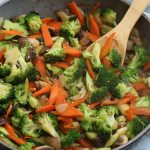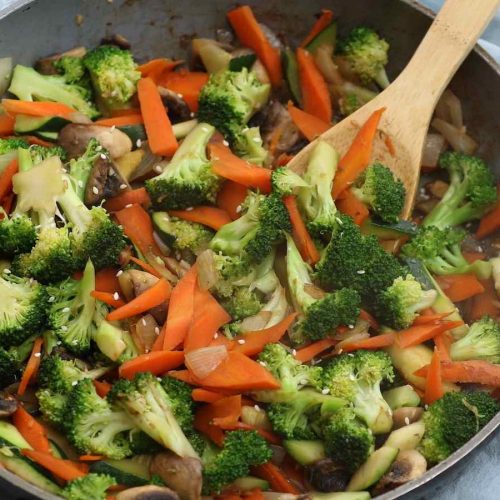 Print
Hibachi Vegetables Recipe
Hibachi Vegetables are loaded with delicious broccoli, carrots, zucchini, and mushrooms. This recipe takes less than 15 minutes to make and is unbelievably flavorful.
Prepare all your ingredients.

Place a grill pan over medium-high heat. When hot, add the butter and oil, brushing to coat the surface. Add the garlic and onion and fry for 2 minutes undisturbed until softened.

Add the carrots, broccoli, zucchini and mushrooms. Stir fry for one minute to soften slightly.

Continue stir frying for 5 to 6 minutes more until all vegetables are tender. Add the soy sauce and teriyaki sauce and toss to coat evenly.

Taste and add salt and pepper to suit your preference. Garnish with optional sesame seeds and serve immediately with hibachi noodles or rice.