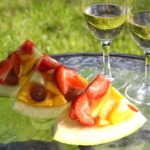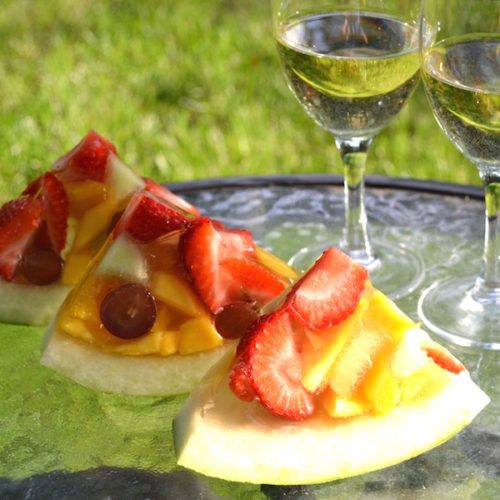 Print
Watermelon Jello Shots
Watermelon Jello Shots feature fresh fruits combined with jello inside of watermelon shells, and infused with vodka, so delicious and festive! They're popular for parties and holiday get-togethers and are always a conversation-starter.
Cut watermelon in half lengthwise. I used only half of the watermelon.

Scoop out watermelon flesh from one half and set aside. (You can eat the watermelon flesh, or make watermelon juice)

In a medium bowl, add cold water and sprinkle gelatin on top. Then add boiling water and whisk slowly for two minutes until dissolved.

Pour gelatin liquid into the watermelon until it covered all the fruits. Refrigerate overnight to let it set.

Slice watermelon into wedges. Serve and enjoy!