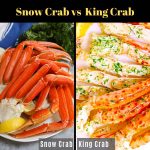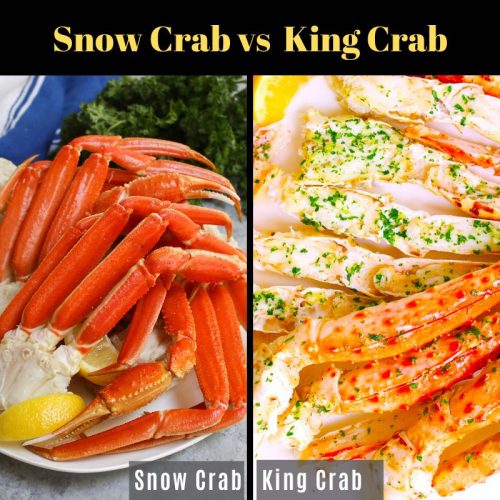 Print
Snow crab vs king crab
Learn how to cook snow crab and king crab legs with this easy recipe guide.
3-4

pounds

crab legs

snow crab or king crab

1/4

cup

unsalted butter

melted

1

lemon

1/2

tablespoon

freshly chopped parsley

plus more for garnishing
Preheat oven to 375°F (191°C).

In a small bowl, mix together melted butter and chopped parsley.

Place the crab legs on a baking sheet and brush with the butter and parsley mixture.

Bake for 7-8 minutes or until cooked through.

Remove from oven and sprinkle more fresh parsley on top.

Serve with lemon wedges and melted butter.
Make sure you don't overcook the crab legs, otherwise, they can get rubbery and chewy.