Prized for its savory flavor, thyme is an herb that is often used in soups, stews, and casseroles. It can be used fresh or dried. In today's post, we're taking a closer look at this flavorful herb, including its taste, fresh versus dried thyme, and how to properly store it.
What is Thyme?
Thyme is an herb that's a close relative of oregano, and is part of the mint family. Most of the thyme sold at grocery stores is considered common thyme, and there is another popular variety called lemon thyme which has a distinct lemon flavor and fragrance. In addition to adding flavor to dishes, thyme has antiseptic and antibacterial properties that can be used to stimulate the immune system, aid in circulatory responses, and is often used in aromatherapy
Fresh Thyme Vs Dried Thyme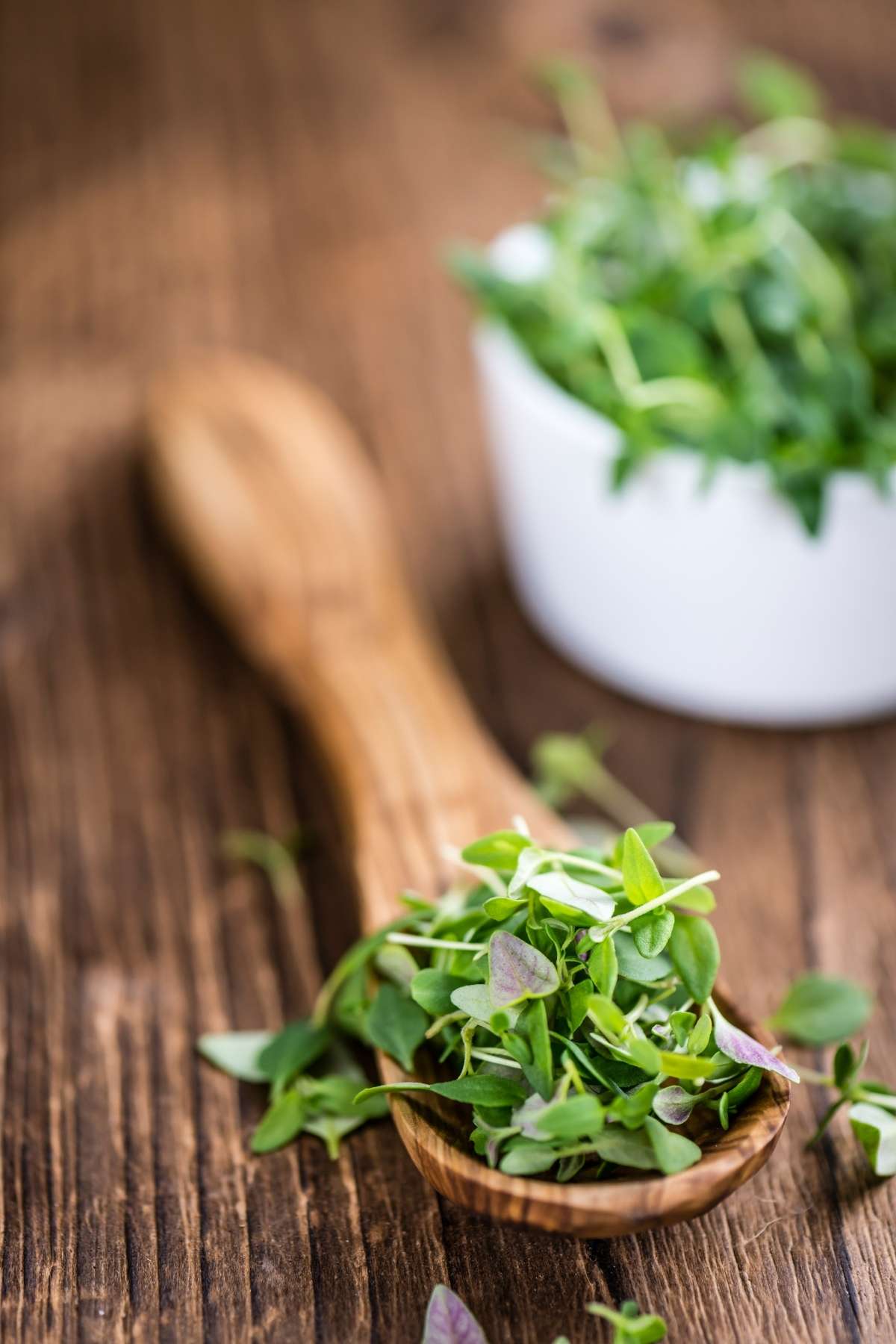 Both fresh and dried thyme are available at grocery stores. If you have a green thumb, try growing thyme in your garden, or even on your kitchen windowsill! Fresh thyme should be used within a couple of weeks or so, and dried thyme can last up to a year if stored properly. 
What Does Thyme Taste Like?
Thyme has a distinctive flavor that's a blend of earthy, minty, sweet, and peppery. Lemon thyme has a prominent lemon flavor. Thyme blends well with other herbs and is often used in Italian spice mixes.
What Does Fresh Thyme Taste Like?
Fresh thyme has a pleasant flavor that's a combination of savory, woodsy, earthy, and minty. It can also have subtle notes of citrus, sweet, and lavender.
What Does Dried Herb Thyme Taste Like?
Dried thyme has a sharp and slightly minty flavor that adds an earthiness to dishes.
What's the Best Way to Store Thyme?
Place fresh thyme wrapped in a damp paper towel and sealed in a plastic bag in the fridge for up to two weeks. Dried thyme should be stored in a tightly sealed glass container at room temperature and away from heat sources. The flavor should last for up to a year.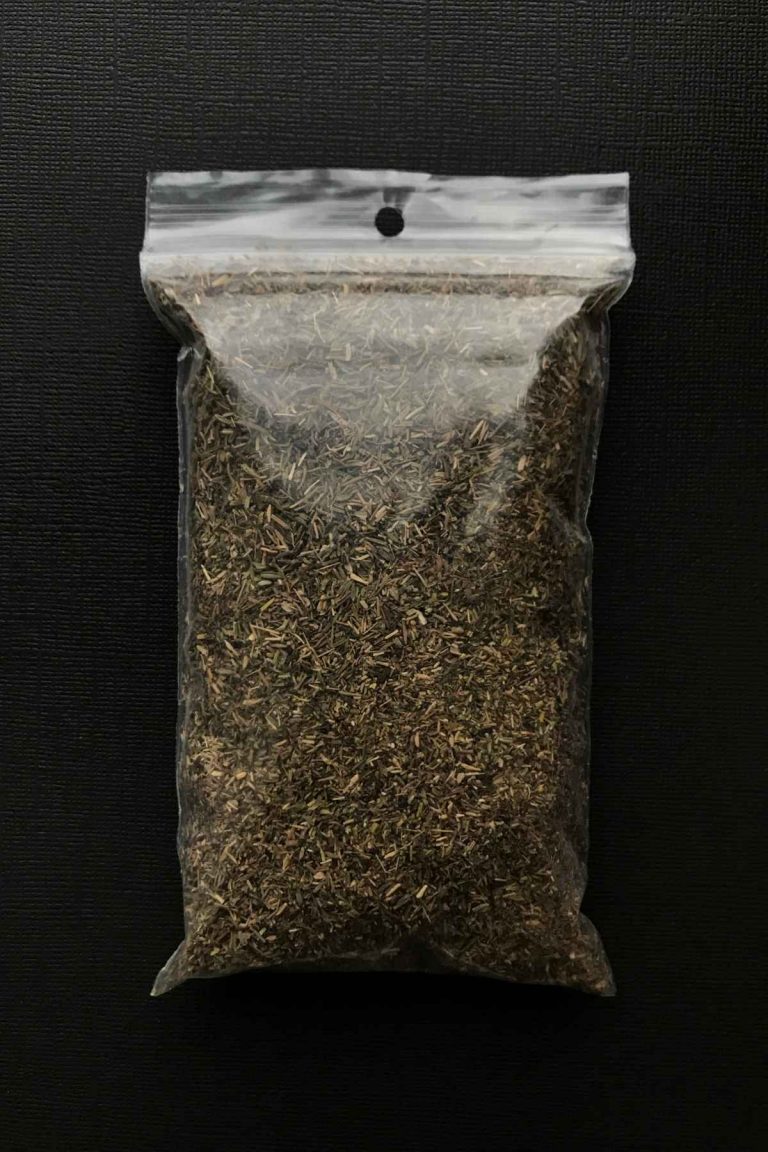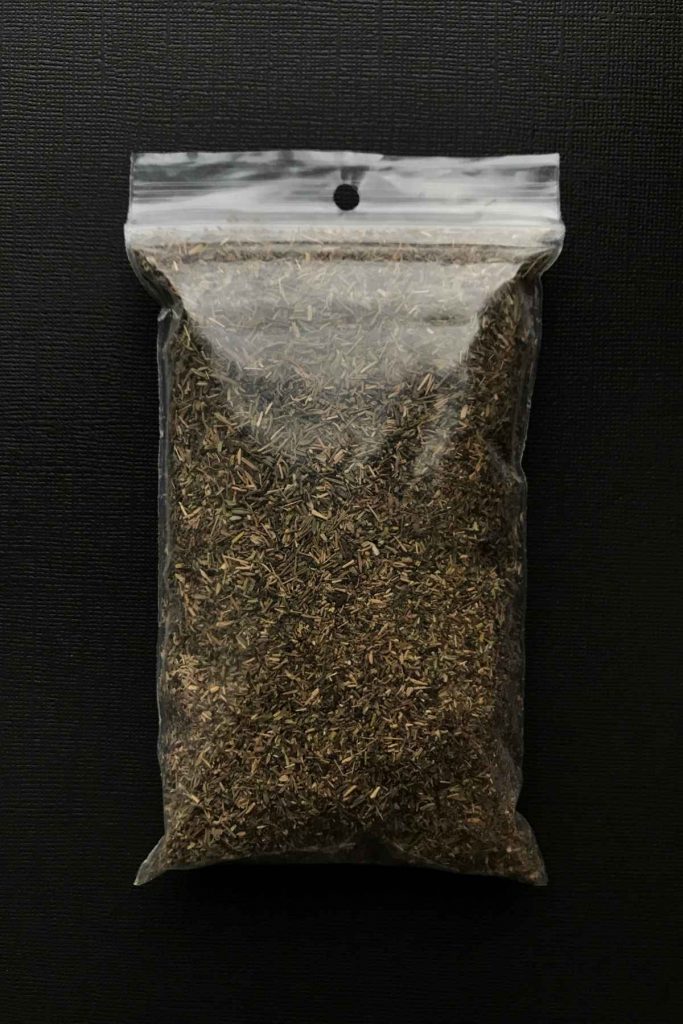 Ways to Use Thyme
Both fresh and dried thyme add a wonderful earthy flavor to dishes. Below are some popular ways to use them:
Add it to savory dishes: Thyme is often added to baked, roasted, or braised chicken dishes and is also wonderful with red meat as well. It is a delicious addition to soups, chowders, and sauces.
Add it to marinades or use it to season foods: Add thyme to stuffing mixes or use it with other seasonings in a dry rub.
Flavor eggs, salads, or cheese: Both fresh and dried thyme pair well with tomato, egg, and cheese dishes.
Add thyme to beverages: This one may surprise you but thyme can be enjoyed in a refreshing glass of iced tea. Just sweeten to taste with honey, and add extra flavoring with lemon. Many bars add a sprig of fresh thyme to add a distinctive flavor to cocktails.
Does Thyme and Rosemary Taste the Same?
No, both belong to the mint family but have very distinctive aromas and flavors. Rosemary has a very strong and pungent flavor that has hints of lemon, pine, sage, and mint. 
Recipes Using Thyme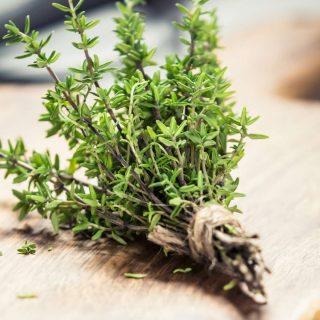 Ingredients
1 ½

lb

potatoes

1

tablespoon

olive oil

1/2

teaspoon

garlic powder

1

teaspoon

thyme leaves

chopped

1

teaspoon

dried oregano

1

teaspoon

kosher salt

1/2

teaspoon

ground black pepper

optional chopped fresh parsley for garnishing
Instructions
Preheat the oven to 425 degrees F. Line a baking sheet with parchment paper and set aside.

Wash the potatoes, then dice them into 1/2-inch cubes.

Add diced potatoes to a large mixing bowl. Then add olive oil, garlic powder, thyme, oregano, kosher salt, and fresh ground black pepper. Mix well.

Spread the potatoes in an even layer on the baking sheet. Roast for about 30 to 35 minutes without stirring until browned, depending on the size of the pieces.

Remove the potatoes from the oven and garnish with optional parley.
Tried this recipe?
Follow or tag us on Pinterest @izzycooking