Matcha is a type of green tea from Japan. It's well known for its health benefits which include improved memory, attention, and reaction time.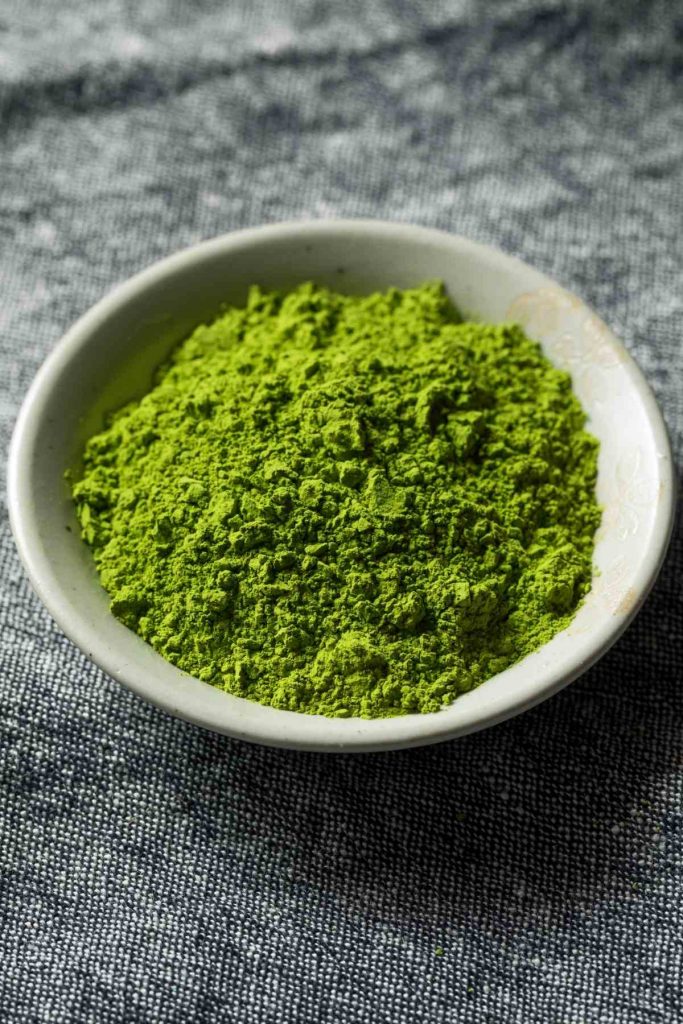 If you haven't tried matcha, you might be curious about it. Keep reading to learn more about matcha tea and its unique flavor.
What is Matcha?
Matcha is a type of Japanese green tea powder that's made from the green tea leaves of the Camellia Sinensis plant. There are two grades of matcha: ceremonial and culinary.
Ceremonial matcha has a complex subtle flavor and is best enjoyed on its own. Culinary matcha has a bolder flavor and is typically blended with other ingredients in smoothies and other drinks.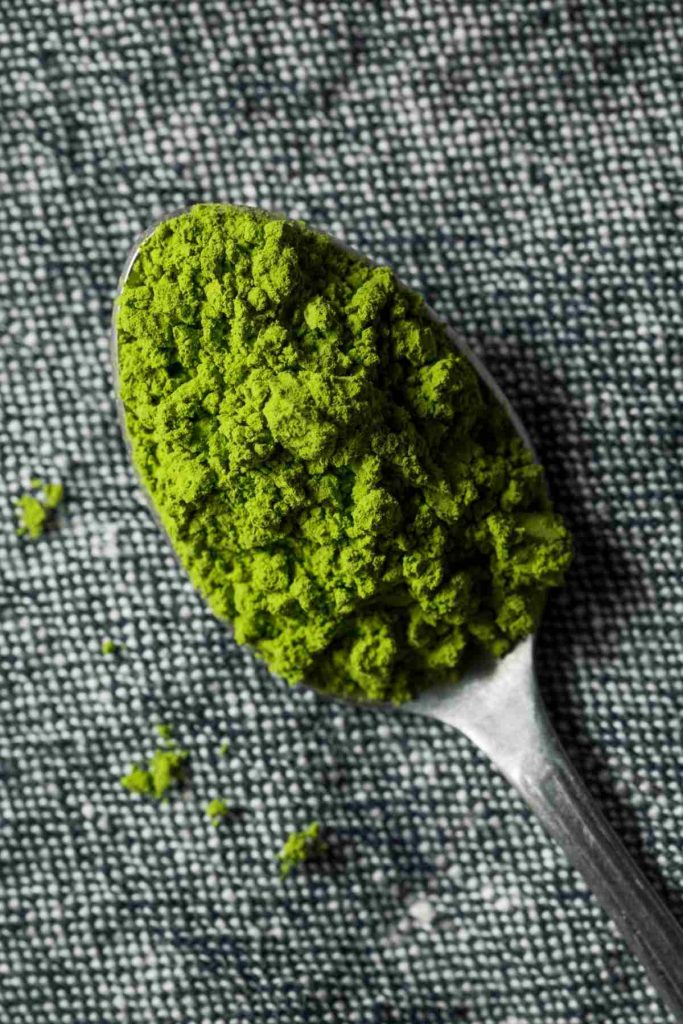 What Does Matcha Taste Like?
Some describe matcha as earthy, grassy, and slightly bitter. It also has a slightly sweet taste that balances out the other flavors of the tea.
In traditional Japanese tea ceremonies, matcha is typically served with sweets to make the natural sweetness of the tea more prominent.
How to Store Matcha?
Matcha powder is sold in airtight tins. Unopened tins can last for several months as long as they are stored away from direct light and sources of heat.
Once opened, matcha should be used as quickly as possible to retain its freshness and quality.
Popular Recipes Using Matcha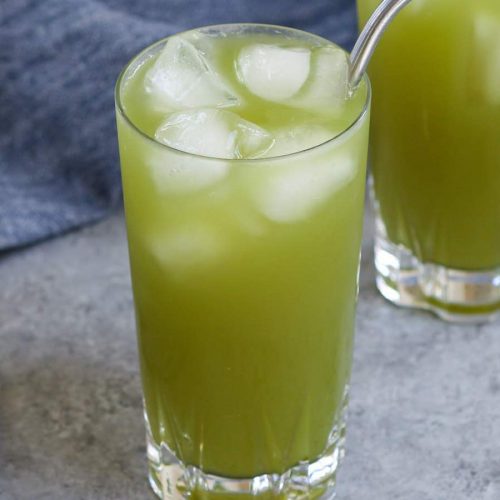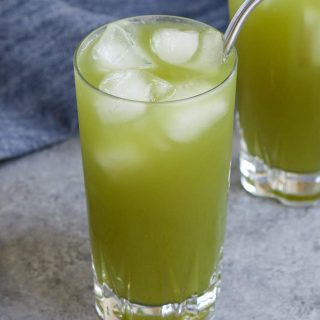 Easy Matcha Lemonade Recipe
Matcha lemonade is a great way to start your day off bright. Bright green, that is. This refreshing and sweet iced matcha green tea lemonade is a copycat of Starbucks' favorite that's similar to the classic Arnold Palmer drink. It's so easy and takes a few minutes to make!
Print
Pin
Rate
Ingredients
1/2

teaspoon

matcha powder

You can use more powder if you prefer a darker green color and more intense flavour

1/3

cup

boiling water

2

cups

lemonade

store-bought or homemade*

2

teaspoons

sugar

You can use 1 teaspoon of sugar if you prefer a less sweet drink

ice cubes
Instructions
Add matcha powder and sugar to a small bowl or cup.

Pour hot water on top. Whisk until completely dissolved. Chill the tea in the refrigerator.

In a medium-large pitcher, mix together the lemonade and matcha tea.

Optional: You can add more sugar to your desired sweetness. (It's important to start with a small amount, and gradually add more.)

Fill a glass halfway with ice and pour the mixture into the glass. Serve and enjoy immediately.
Notes
*How to make homemade lemonade: Place 1/2 cup sugar and 1/2 cup water in a small saucepan and bring to a simmer. Let the sugar dissolve and remove from heat. Make 1/2 cup lemon juice by juicing 2-3 lemons. Pour the juice and the syrup into a jar, then add 1 to 1.5 cups of cold water. Taste, and add more water if necessary.
Matcha powder gives your drink a nice green color. You can adjust the amount to make the color lighter or darker.
Start with a small amount of sugar, taste, and gradually add more for the perfect subtle touch. Use stevia for a healthy option.
Tried this recipe?
Follow or tag us on Pinterest @izzycooking