Hummus is a smooth, creamy, and flavorful savory dip or spread made with puréed chickpeas. You can buy this condiment from the grocery stores, order it at Middle Eastern/Mediterranean restaurants, or make it at home by stirring in tahini, lemon juice and spices.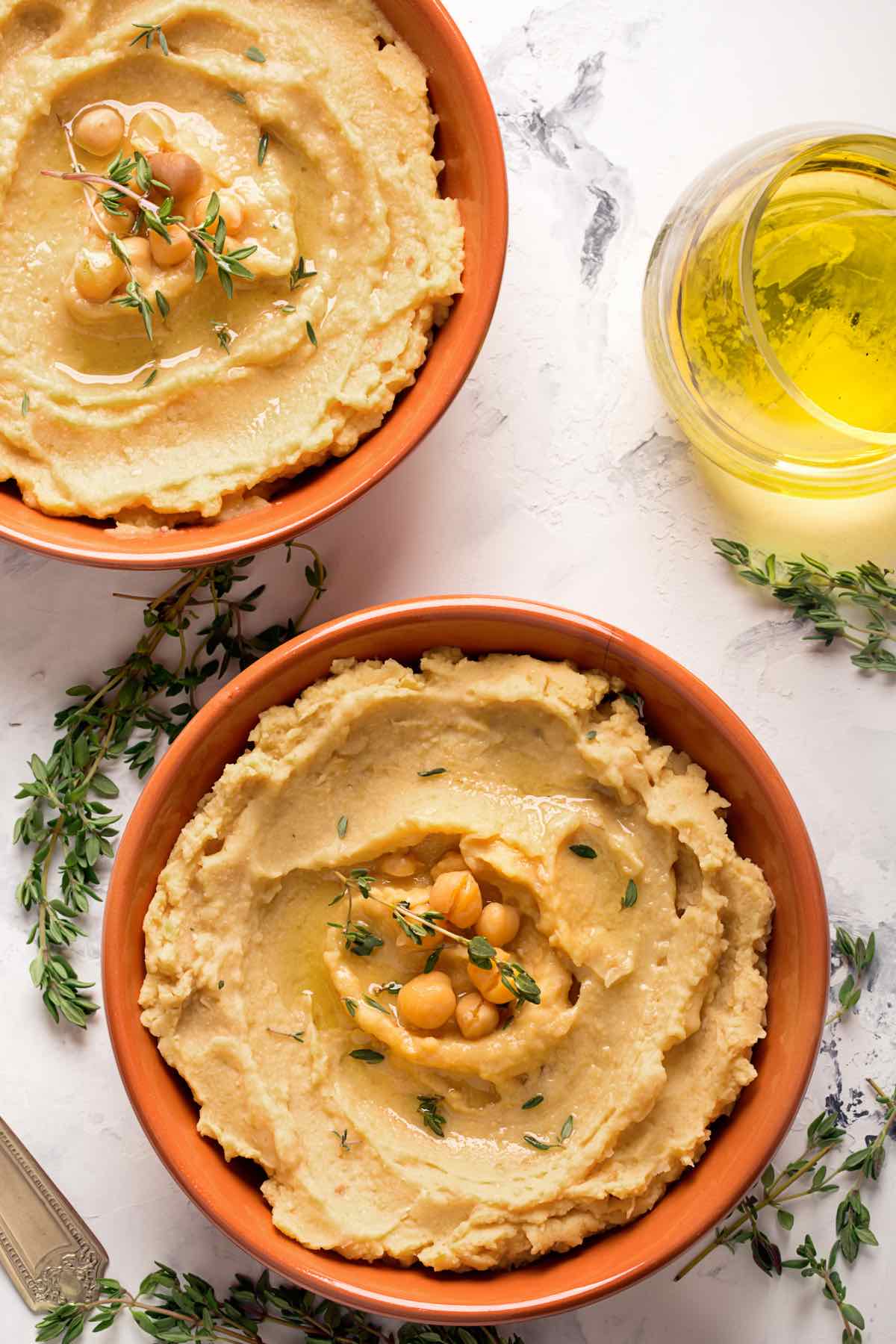 It's quick and easy to make and can be enjoyed by vegans. We love spreading hummus on toasty pita bread, or using it as a dip for crunchy baby carrots. Low in calories but high in protein, hummus is a popular choice for health-conscious people.
What is Hummus?
Hummus is a traditional Middle Eastern spread or dip made by combining chickpeas, tahini (a paste made from ground sesame seeds), citrus and savory seasonings like garlic and cumin. The result is a thick, creamy paste that's high in plant-based protein. Hummus is delicious when spread on sandwiches or wraps or used as a dip for veggies like cucumber and celery.
What Does Hummus Taste Like?
Hummus is a rich, creamy paste that's full of umami flavor. Garlicky, tangy and savory, hummus has a smooth texture that pairs easily with crispy pita and fresh veggies. Its distinct flavor can't easily be compared to other dishes, so experience the goodness of hummus for yourself!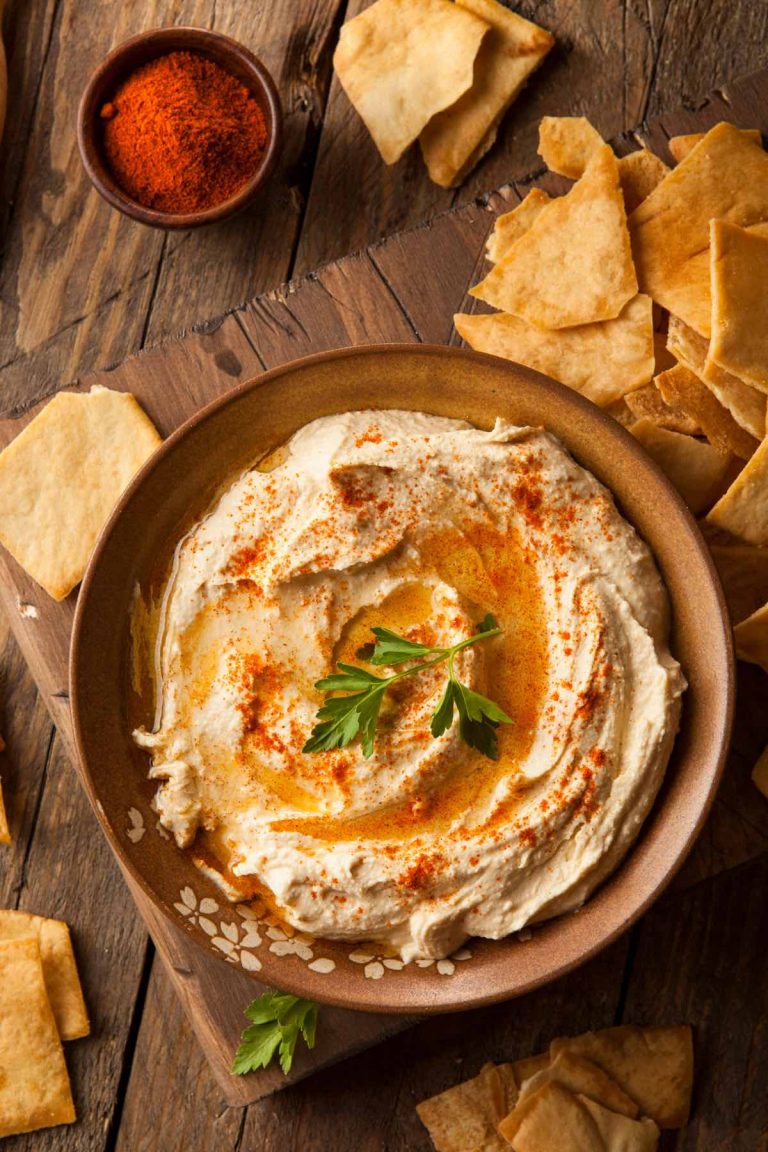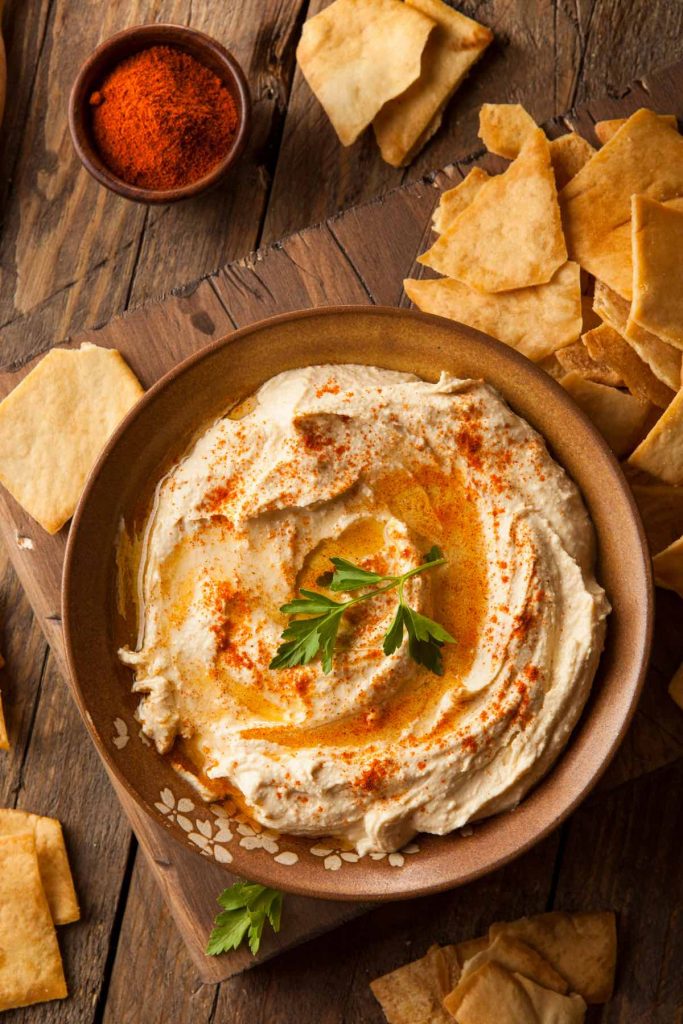 Does Hummus Taste Like Chickpeas?
Because of all the other ingredients, hummus actually tastes very little like chickpeas. Hummus has the amazing ability to take on the flavor of whatever ingredients you choose to use. The recipe below makes a classic garlic hummus, and other popular additions include roasted red peppers, sun-dried tomatoes and basil.
Is Hummus Healthy?
Made with wholesome, plant-based ingredients, hummus is one of the healthiest spreads you can eat. Chickpeas are a rich source of many key vitamins and minerals. They're also super high in protein, making them a great option for vegans and vegetarians, or for those looking for a low-calorie food that will keep you full.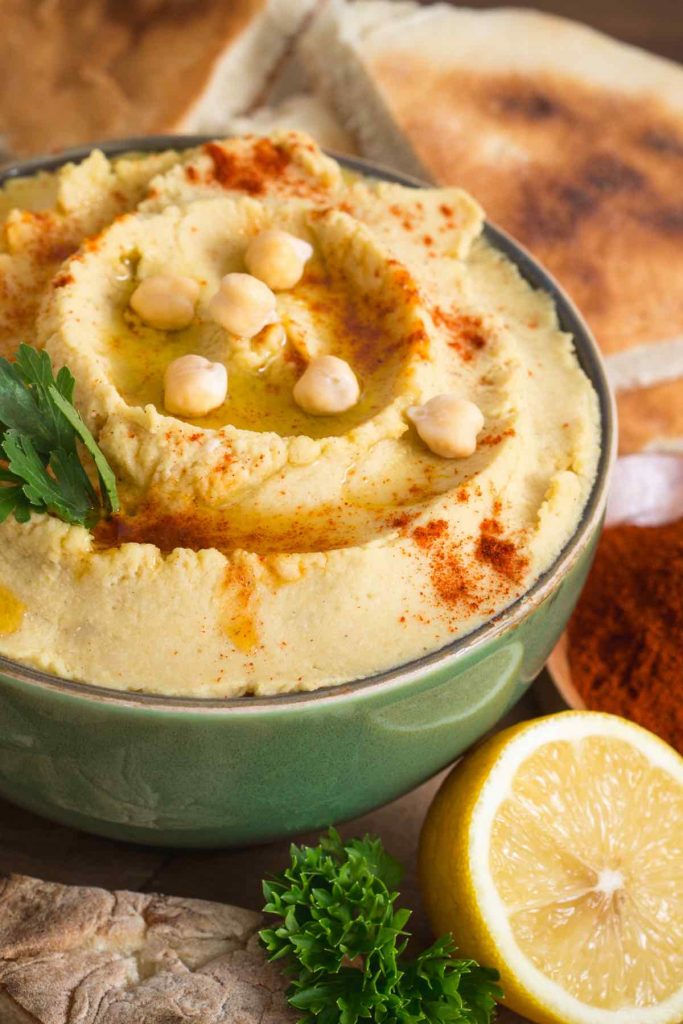 How to Tell Whether Hummus Has Gone Bad?
You can easily tell if your hummus has gone bad by giving it a good sniff. Bad hummus has quite a sour smell and you'll instantly be able to tell. More obvious signs include a change in color or the presence of mold. Eating bad hummus can make you sick, so be sure to toss it.
What Do You Eat Hummus With (5 Popular Side Dishes)
Crackers & Pretzels
Toasted Pita Chips
Sliced Apples
Toast Sticks
Veggie Sticks
You can find more side dish ideas to serve with Hummus in this post.
How to Make Hummus?
We recommend using canned chickpeas for a quick and easy homemade hummus. Just add tahini, lemon juice, and other seasonings to the food processor. Process until well blended. Then add chickpeas and process until thick and smooth. You can always use dried chickpeas but it will take much longer.
You May Also Like
Homemade Hummus Recipe
Hummus is a smooth, creamy and flavorful savory spread made with puréed chickpeas. You can easily make it at home by stirring in tahini, lemon juice and spices.
Print
Pin
Rate
Ingredients
1

can

15 ounces chickpeas, (you can also use 1 ½ cups cooked chickpeas. Canned chickpeas make this recipe much faster to make)

1/4

cup

lemon juice

(you'll need about 2 lemons)

1/2

cup

tahini

1

tablespoon

olive oil

1

large clove garlic

(chopped)

1/2

teaspoon

ground cumin

1/2

teaspoon

salt

(or to taste)

2 to 4

tablespoons

water
Instructions
Rinse and drain the canned chickpeas, set aside.

In the bowl of a food processor, add the tahini and lemon juice. Process for 1 minute.

Scrape the sides and process for 30 seconds.

Add the olive oil, minced garlic, cumin, and salt to the mixture.

Process for 30 seconds, and scrape the sides. Then process another 30 seconds or until well blended.

Add half of the chickpeas to the food processor and process for 1 minute.

Scrape sides, then add remaining chickpeas.

Gradually add 2-4 tablespoons of water. Process for 1-2 minutes or until thick and smooth.

Season with more salt if needed. Serve and enjoy!
Nutrition
Calories:
144
kcal
|
Carbohydrates:
5
g
|
Protein:
4
g
|
Fat:
13
g
|
Saturated Fat:
2
g
|
Sodium:
202
mg
|
Potassium:
107
mg
|
Fiber:
1
g
|
Sugar:
1
g
|
Vitamin A:
16
IU
|
Vitamin C:
5
mg
|
Calcium:
32
mg
|
Iron:
1
mg
Tried this recipe?
Follow or tag us on Pinterest @izzycooking