Are you looking for weird food combos for some culinary adventure? Here are 30 of our favorite combinations that are off the beaten path but still delicious!
Whether you want to make something unusual or wow your guests at a party or looking for some crazy food ideas, look no further than these weird food combos. There are amazing recipes for finger foods, appetizers, mains, desserts and more!
Think combinations like bacon and chocolate, chicken and cola, or Nutella and pizza. The possibilities are endless and they are seriously mouthwatering!
Never settle for boring food again! So let's get started…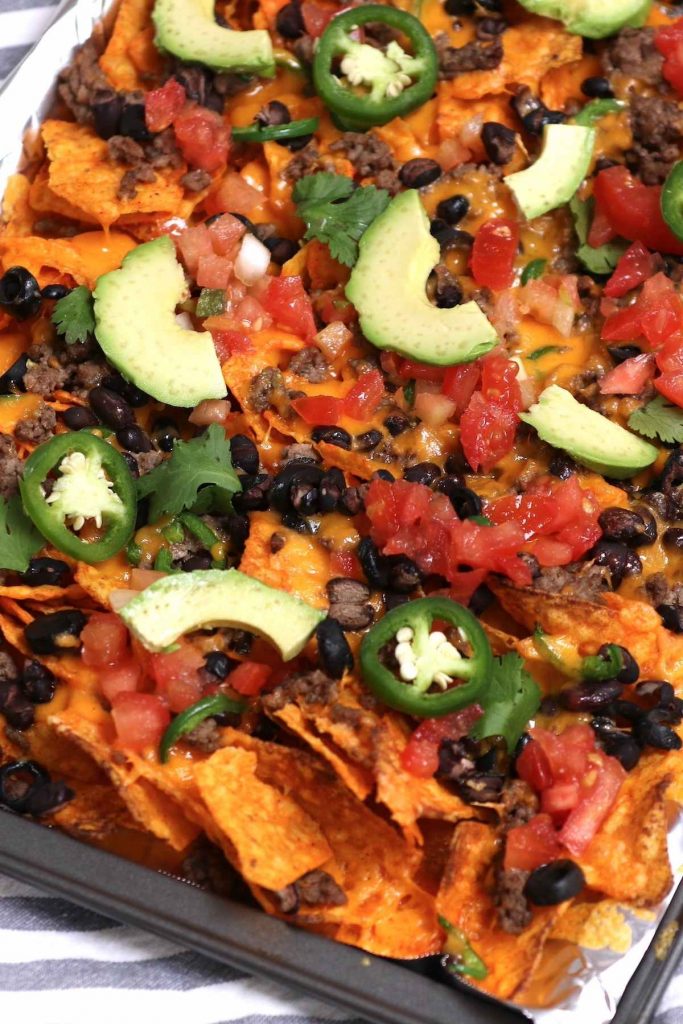 The only thing better than your usual nachos? These Dorito nachos! Pick your favorite flavor of Doritos chips and add all the usual toppings. It's a tangy, tasty snack everyone will love!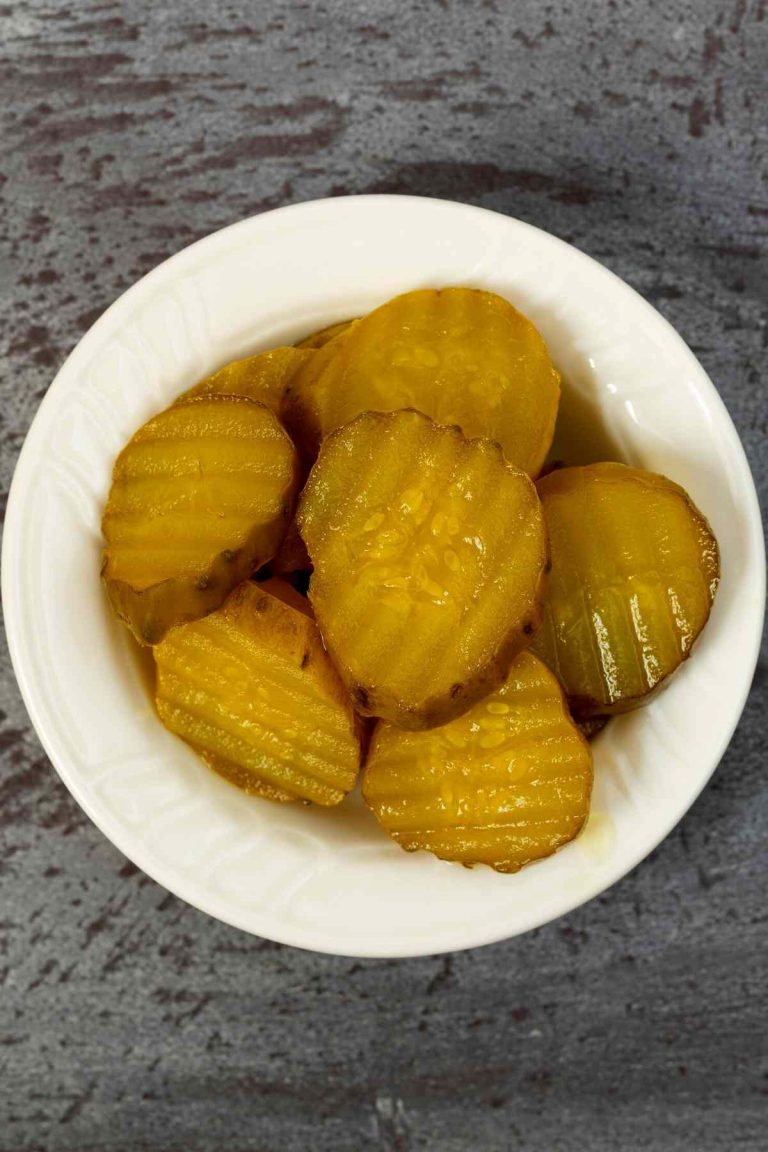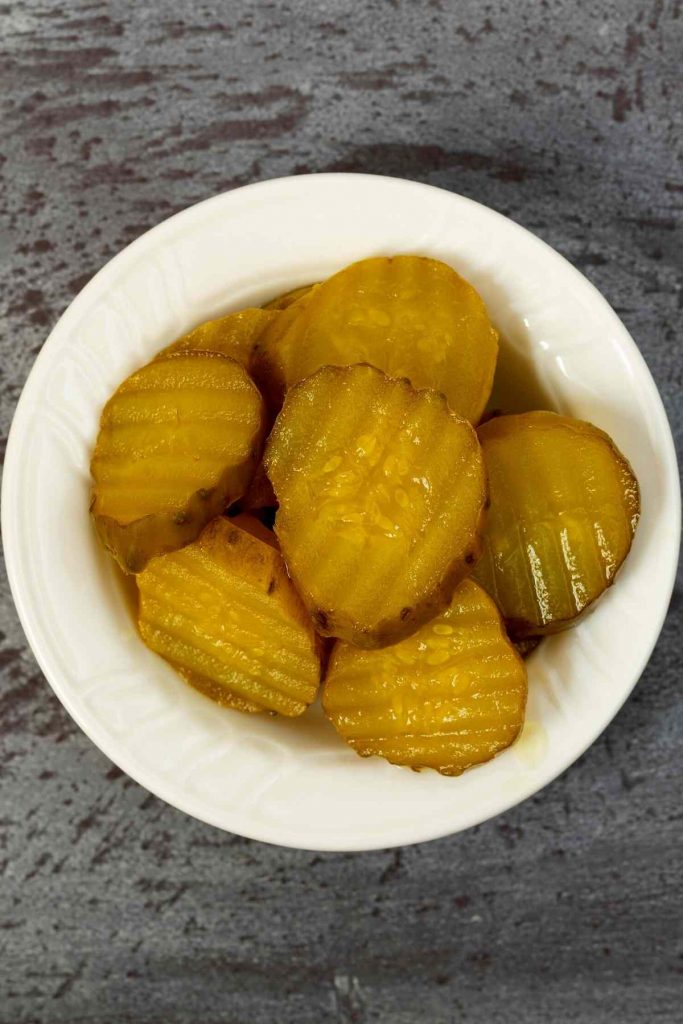 Move over regular pickles! These candied pickles are sweet and savory with a tangy crunch. The best part? They're so easy to make and always a hit!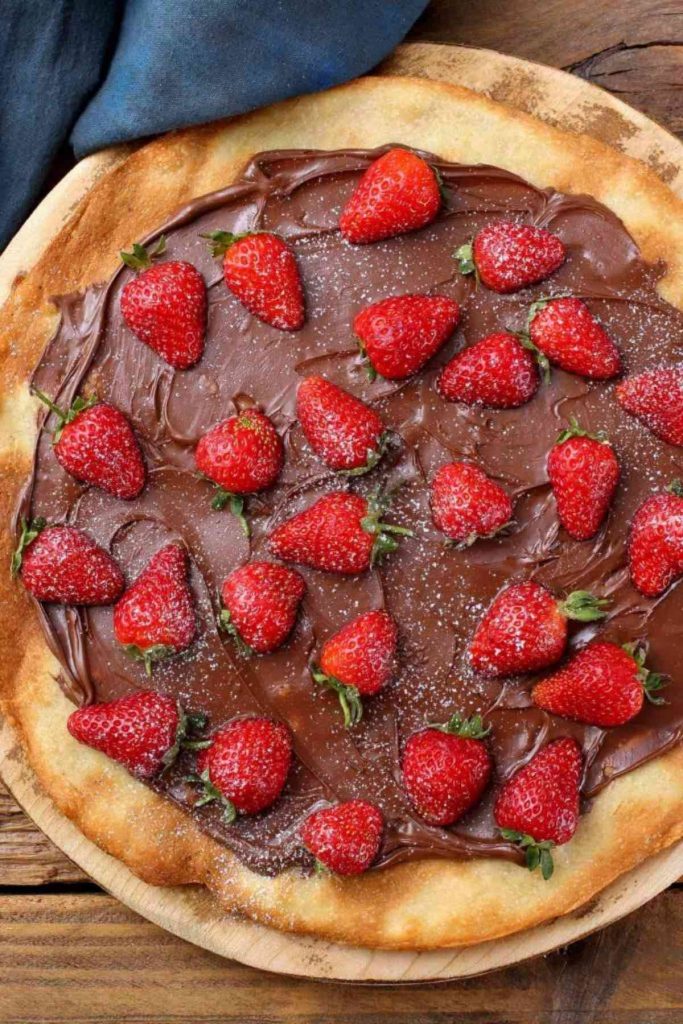 This simple Nutella Pizza combines a flakey crust with a thick layer of Nutella for the sauce. Then top with fresh strawberries for a pop of color or even some mini marshmallows. This must-try dessert is one of our favorite weird food combos!
Why settle for regular onion rings when you can have these mac-and-cheese stuffed onion rings? They're outrageously satisfying: crispy on the outside and creamy in the middle. Perfect for Game Day or any get-together!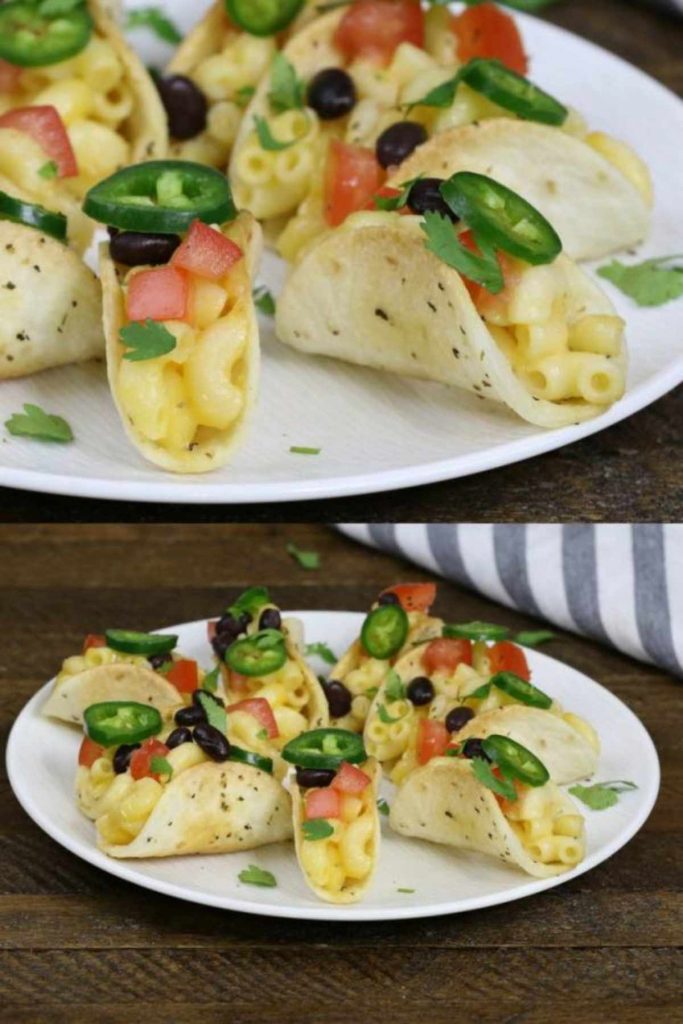 Looking for a weird party appetizer? Try these mini tacos stuffed with mac and cheese! Add some jalapeno slices and other toppings for the win! Guaranteed your friends have never seen anything like it before!
Here is a State Fair and carnival favorite: chocolate covered bacon! Who says you can't combine salty with sweet? This doubly decadent treat is great as a snack or even an outrageous DIY gift!
Here's a treat that combines two favorites in one: s'mores and brownies. They're chewy, moist and ooey gooey good! Plus, it's pretty easy to make a batch when you need something in a hurry!
Looking for something weird using hot dogs? These dogs are battered and covered with french fries before going into the deep fryer. Your guests will be amazed, but everyone will agree about the mouthwatering flavors in every bite!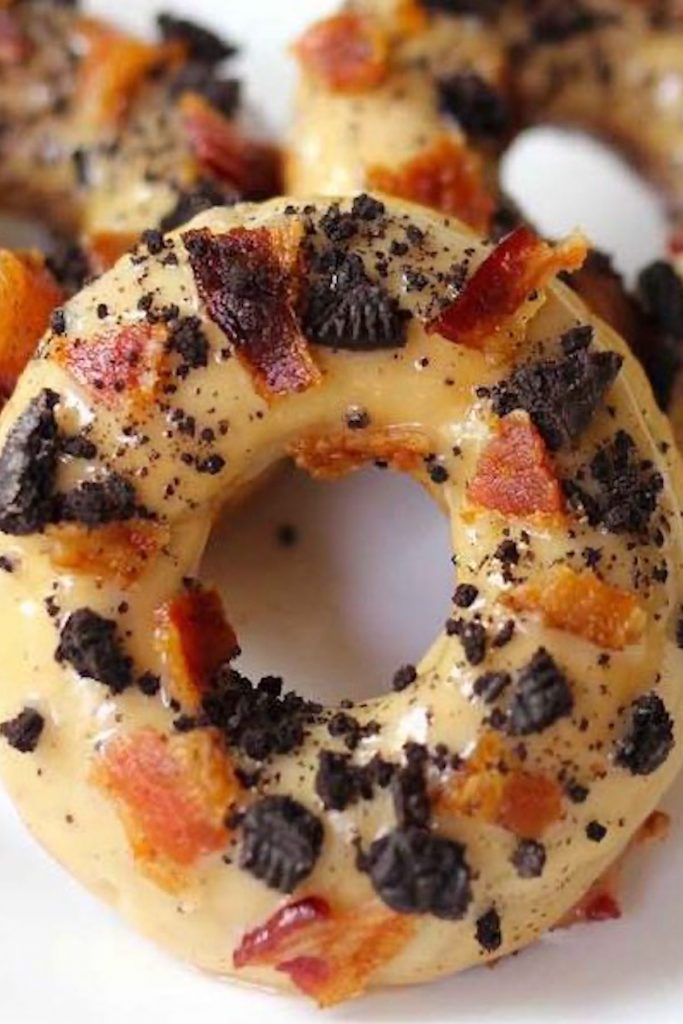 Here is another treat taking inspiration from the State Fair! These Maple Bacon Donuts are oven baked and topped with crumbled oreos for an over-the-top flavor experience. Ready in just 30 minutes!
Have you ever thought of stuffing an ice cream cone full of peanut butter s'mores? This weird food combo is irresistible, plus you can customize with your favorite toppings!
Coke chicken is a favorite recipe featuring juicy chicken wings or drumsticks coated in a delicious sauce made with cola. Even picky eaters will love this tasty dinner idea and you can make it in just 20 minutes!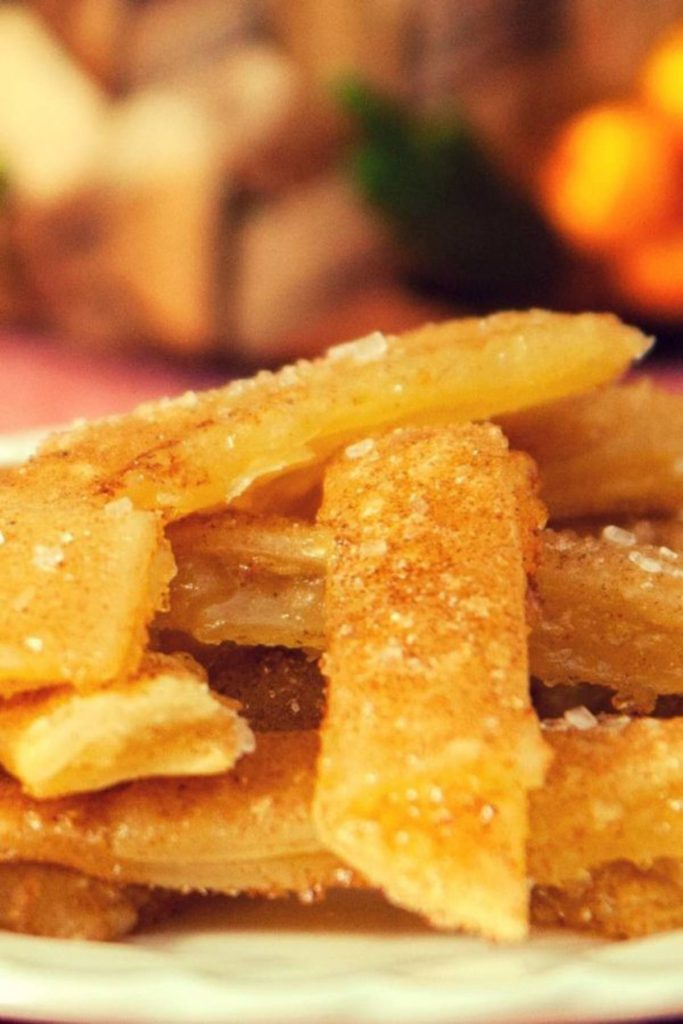 Skip the french fries and try this weird food combo: apple pie fries! You read that right. You can enjoy apple pie flavors in a bite-size format! This treat is fun and delicious too!
Did you know it was possible to have s'mores-flavored pretzels? Think crunchy pretzels with gooey marshmallows and melty chocolate! These bite-size treats are easy to make at home in about 15 minutes.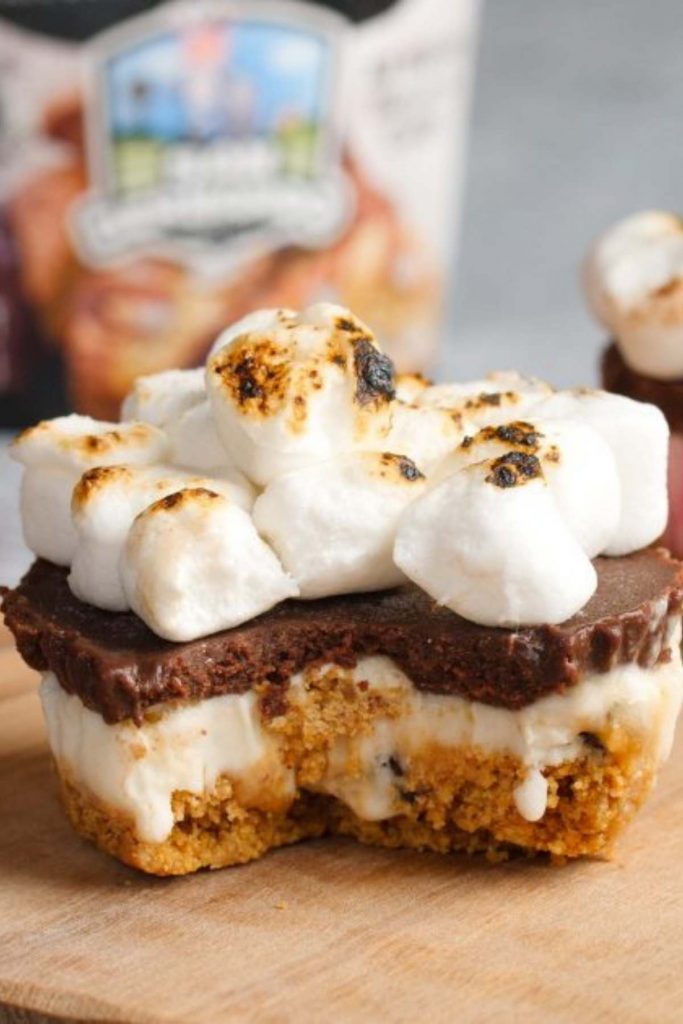 You may have heard of s'mores-flavored ice cream, but how about making cupcakes out of it? This frozen treat is over-the-top indulgent and perfect for a party! Plus, there's only 6 ingredients to make it.
Here is a Southern classic from the good old days. Old-fashioned Strawberry Pretzel Salad has a pretzel crust with a cream cheese filling and topped with fresh strawberries in jello. This summery dessert is just a bit weird, but also satisfying in its own right!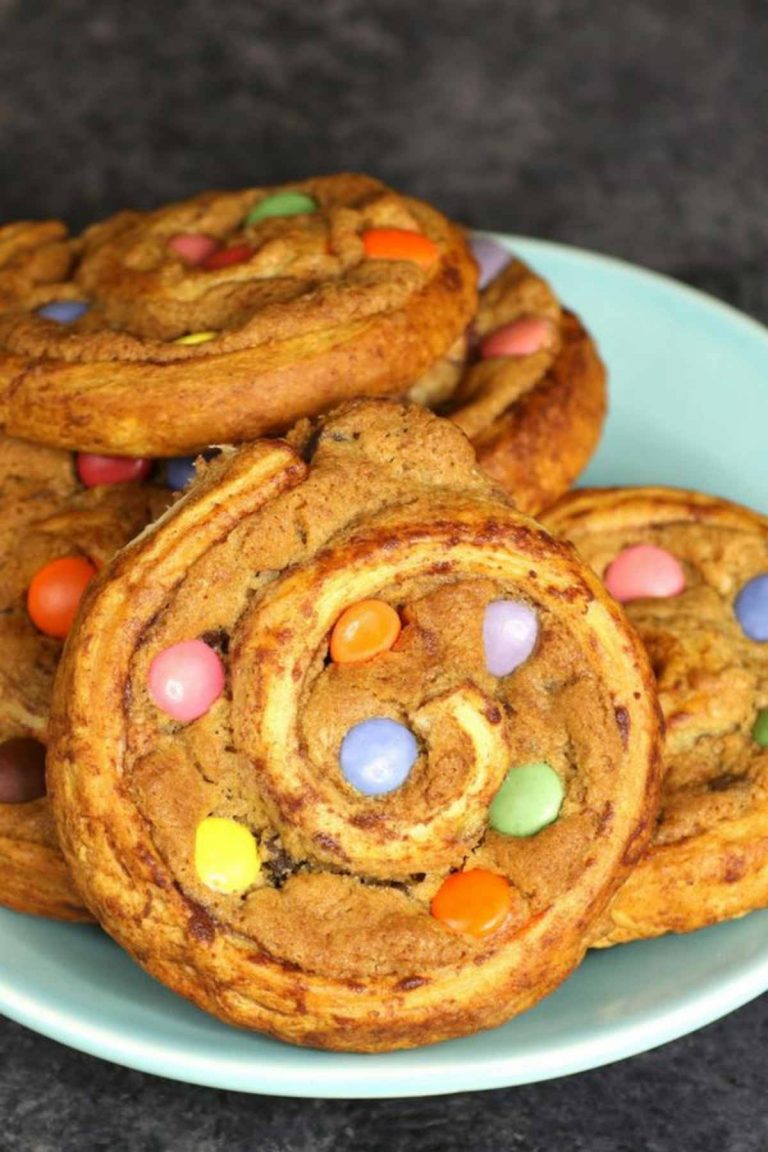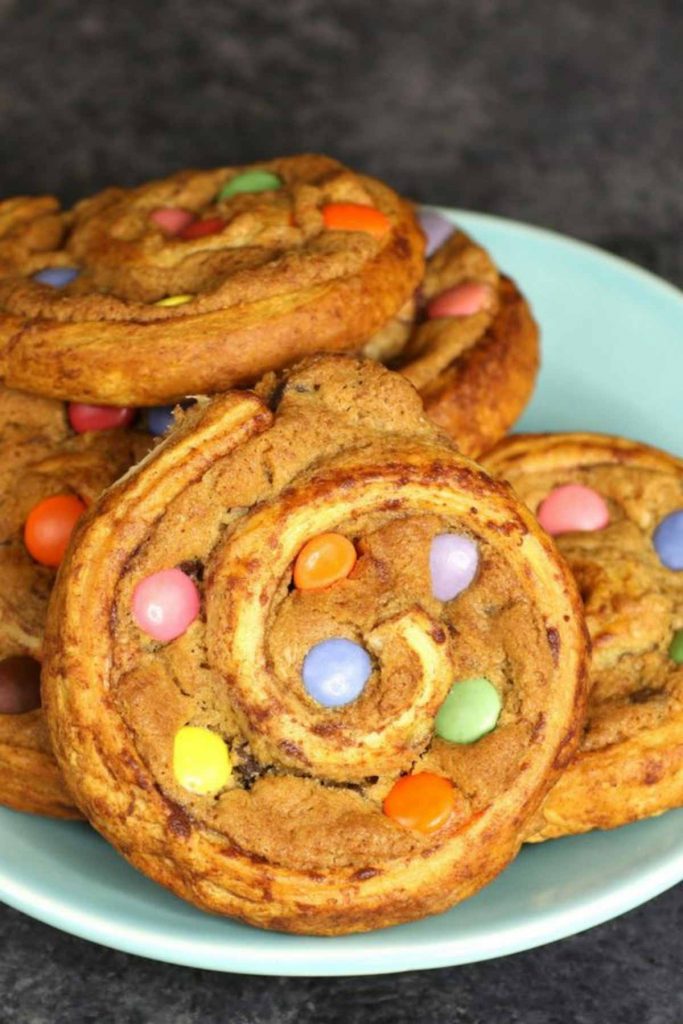 You've never had cinnamon rolls and chocolate chip cookies in the same bite! This weird food combo is soft and comforting with an attractive round swirl. Perfect for any occasion including parties or holidays, plus easy to make with just 3 ingredients!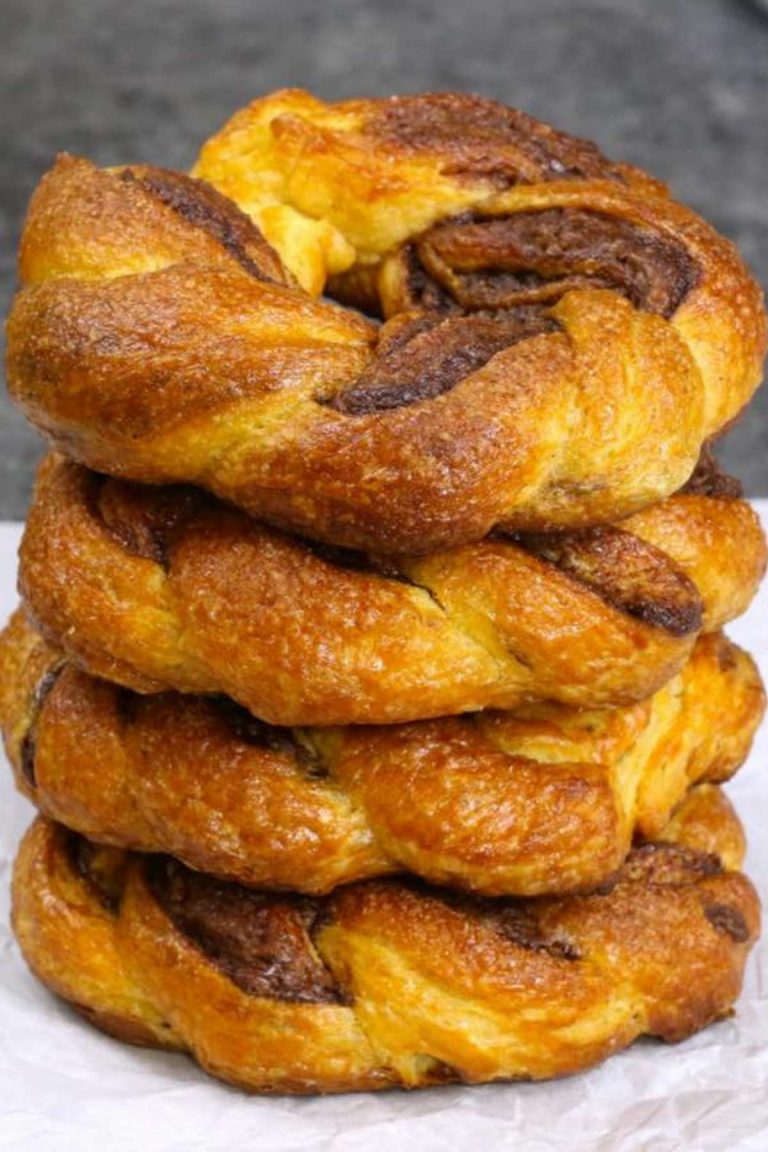 Skip the chocolate donuts and try these Nutella Donuts instead. Combining chocolate hazelnut spread and crescent roll dough, they bake as a cruller twist in the oven. They're light, fluffy and always popular!
This dessert stuffs blueberry bread pudding into dinner rolls. How weird is that? You can actually eat it with your hands at a dinner party, or dress it up to serve for breakfast or dessert!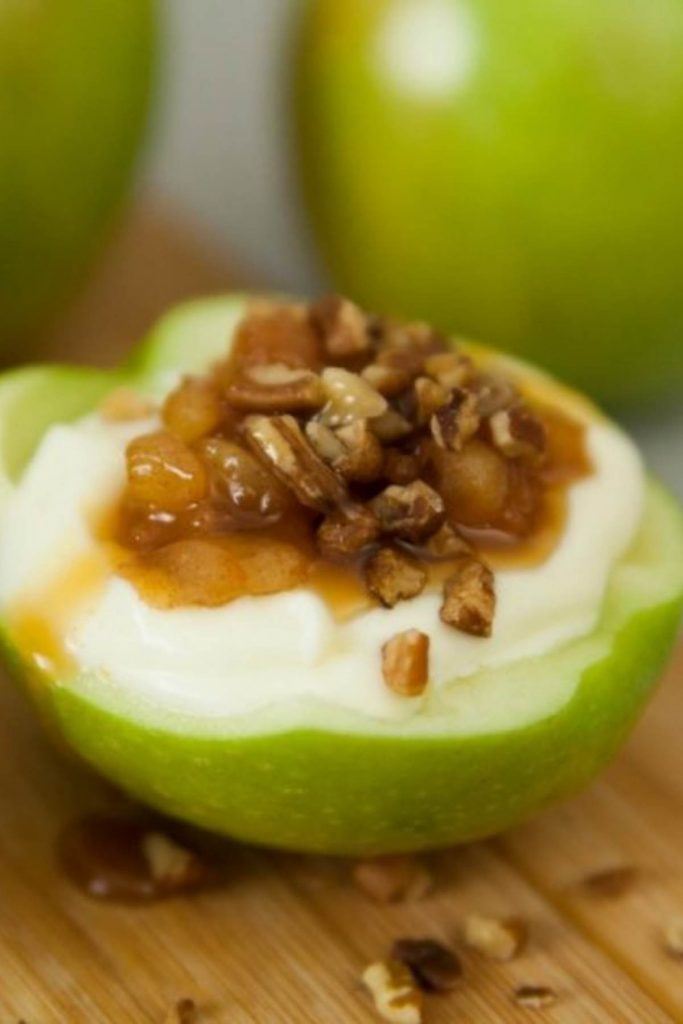 This no-bake dessert combines the tartness of fresh apples with a smooth and creamy cheesecake filling. Top with pecans and caramel sauce for the ultimate snack or dessert that's ready in 15 minutes!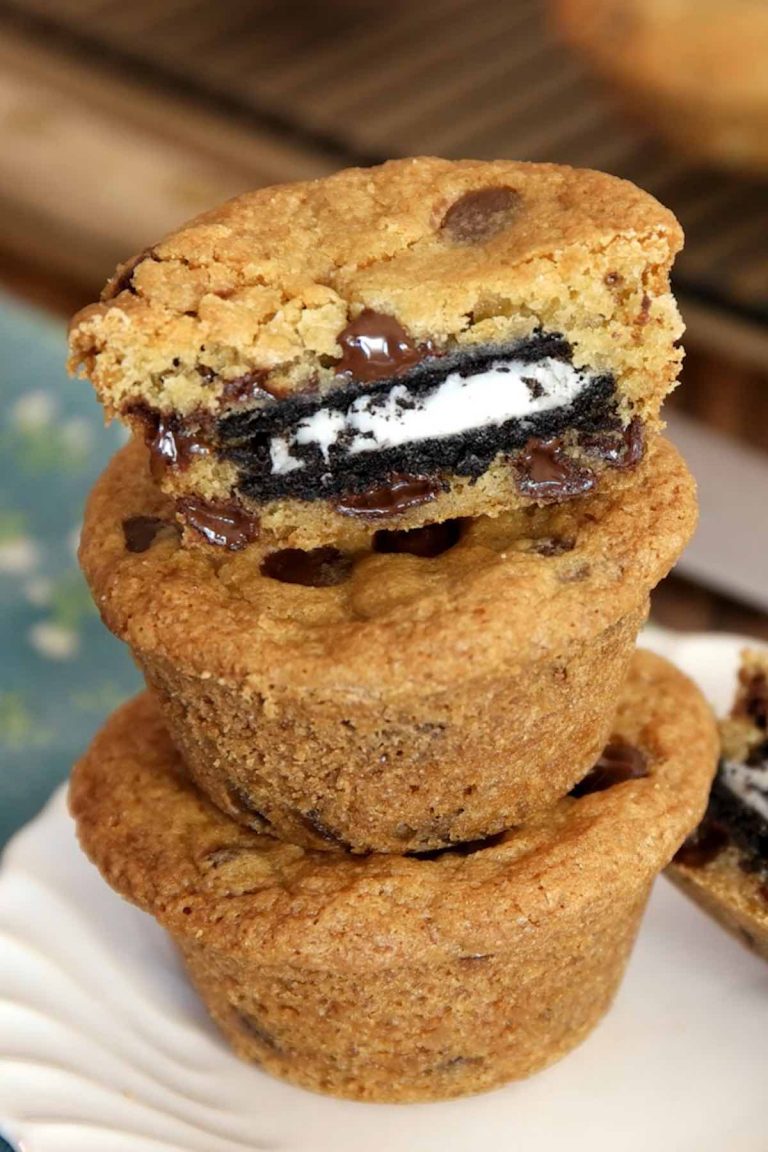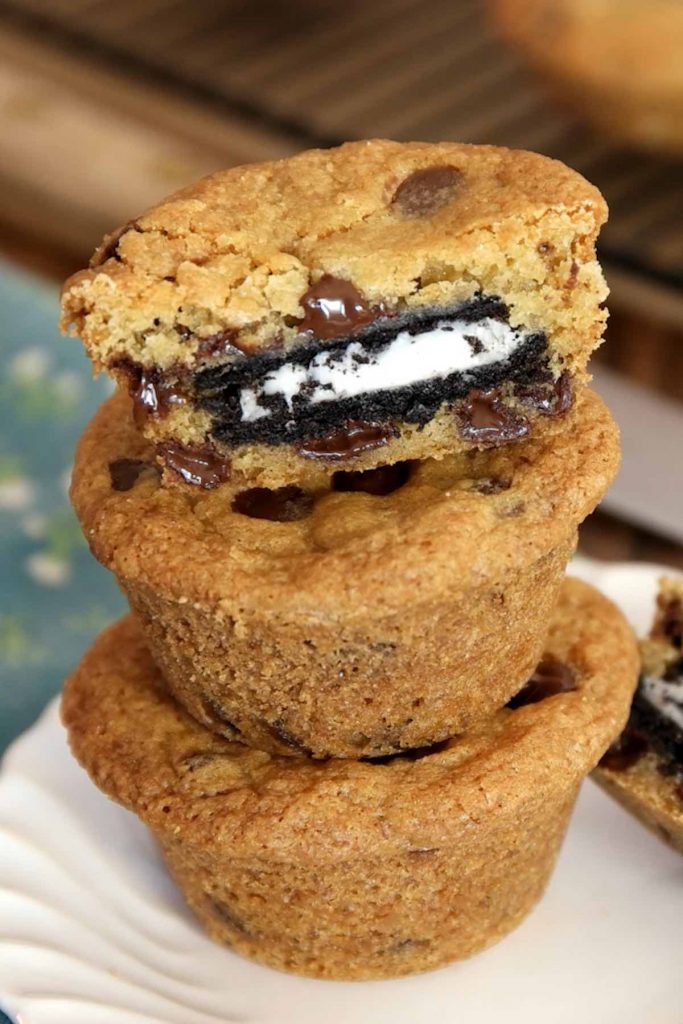 This is a cookie inside a cookie! Think chocolate chip cookies with an oreo hiding in the middle! They're soft and delicious with an unusual flavor combination. The best part? You can make them in just 30 minutes!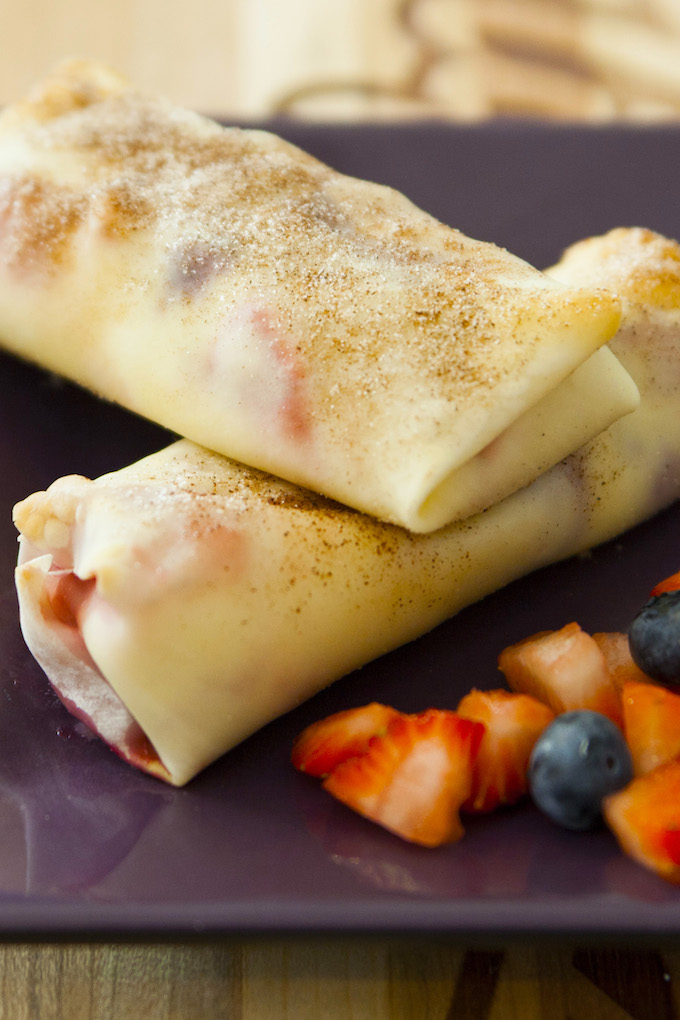 You may think of egg rolls as an appetizer, but this recipe is for dessert! These Cheesecake Egg Rolls are light and creamy with crispy edges and delicious berry flavors. They're totally mouthwatering and just a bit weird too!
If fried ice cream wasn't already bizarre, how about introducing Fruity Pebbles cereal to the recipe? Here we're mixing vanilla ice cream with fruity pebbles and deep frying it to golden perfection. Totally weird and delicious!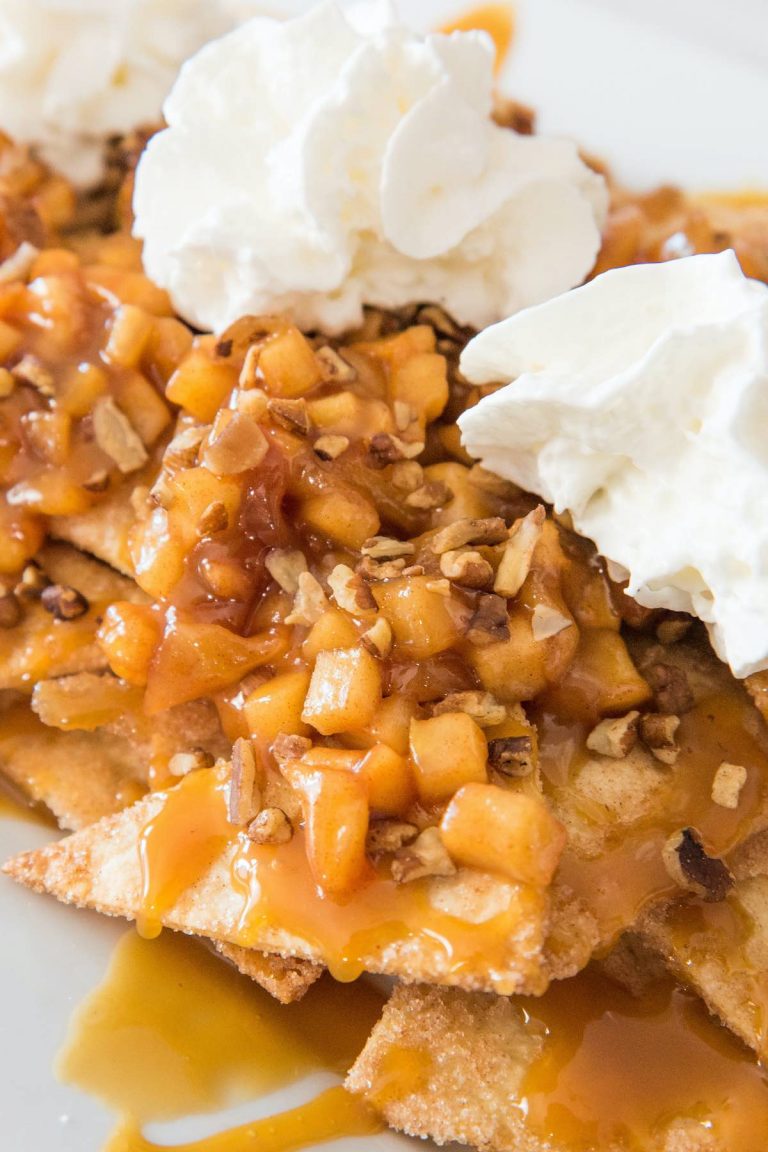 Apple Pie Nachos are a mouthwatering dessert that's perfect for sharing! These dessert nachos feature crispy tortillas covered with apple pie filling and topped with whipped cream. You'll never look at nachos the same way again!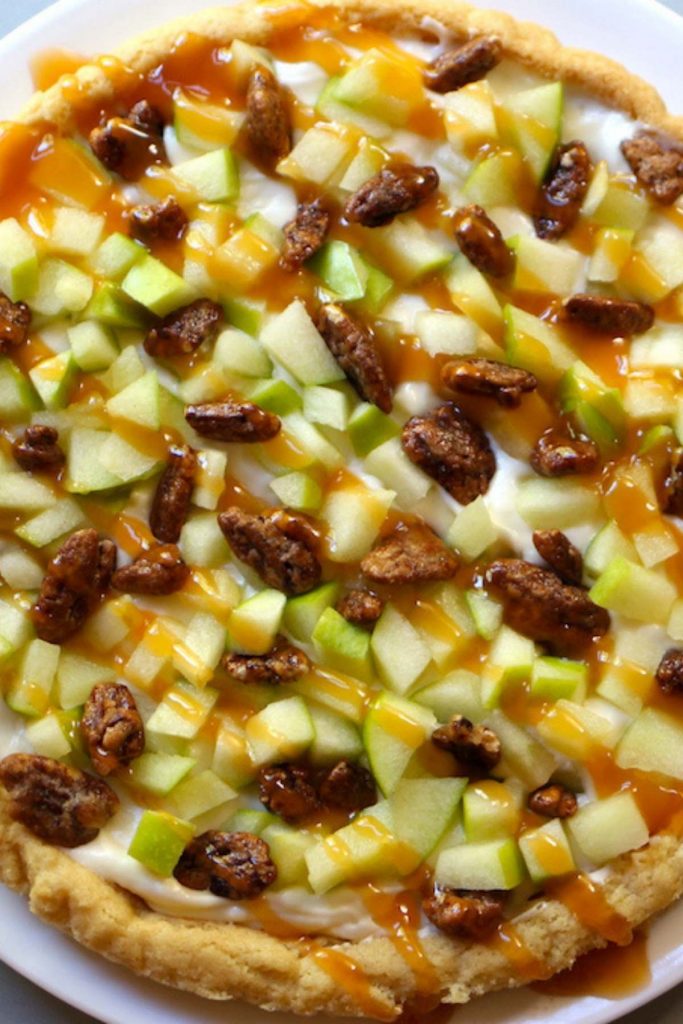 Here is a dessert pizza featuring caramel sauce and fresh apples on a cookie crust. It's definitely off the beaten path, but oh-so fun to eat. Plus, you can make it in minutes.
These Bacon Onion Rings are full of smokey bacon flavor with a crispy Doritos crust! Talk about a strange combination that just might work. Try it for your next Game Day and see what people think?
Take your s'mores game to the next level with this s'mores pizza! It features a homemade crust with graham cracker crumbs, marshmallows and melted chocolate. Decadent, delicious and just a bit weird too!
You didn't know you needed this snack until now! We've combined brownies, caramel and potato chips, so you can satisfy those sweet and salty cravings in the same bite. It's an easy recipe you can make with one pan in about 30 minutes.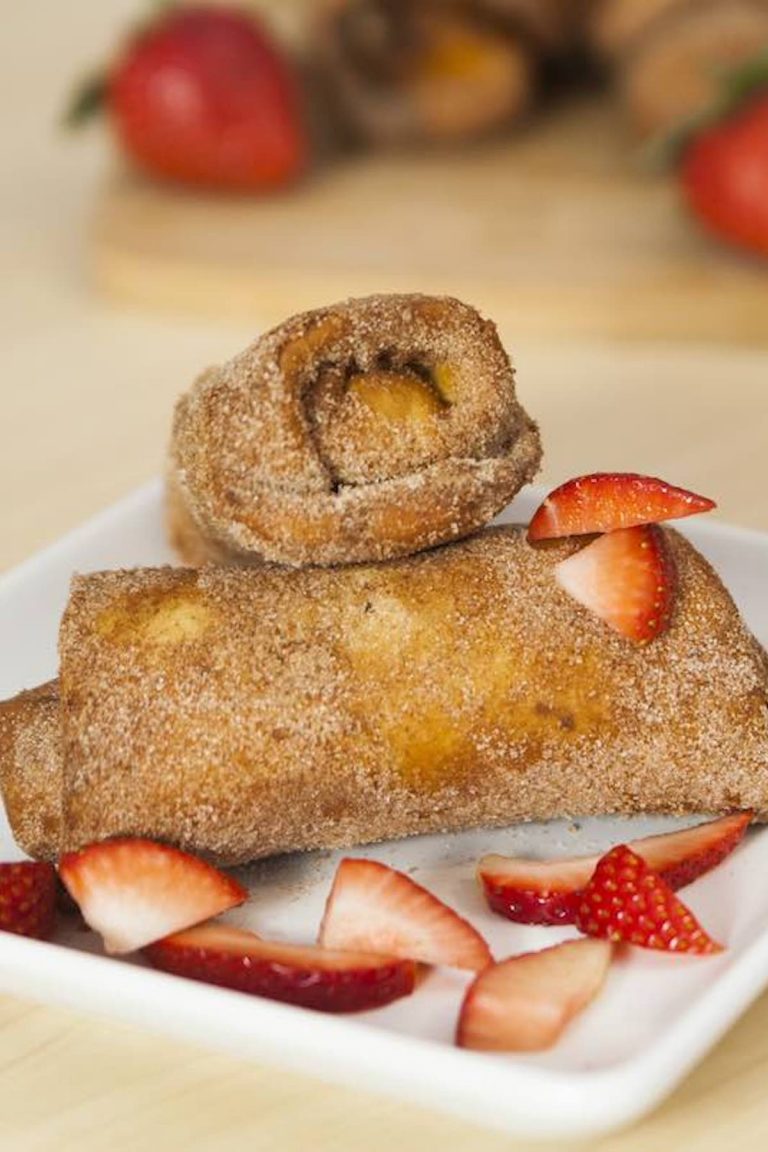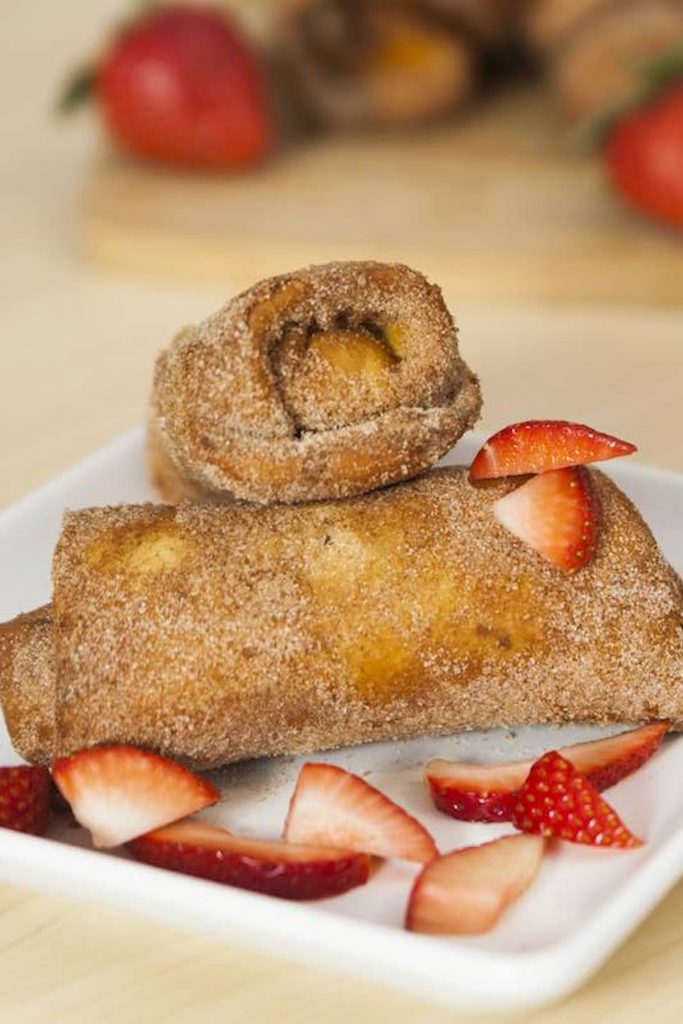 Just like cheesecake egg rolls, these dessert chimichangas are like churros but filled with strawberry cheesecake. It's an outrageous combination that never fails to please! They're crispy, creamy and perfect for a Cinco de Mayo or Tex Mex fiesta!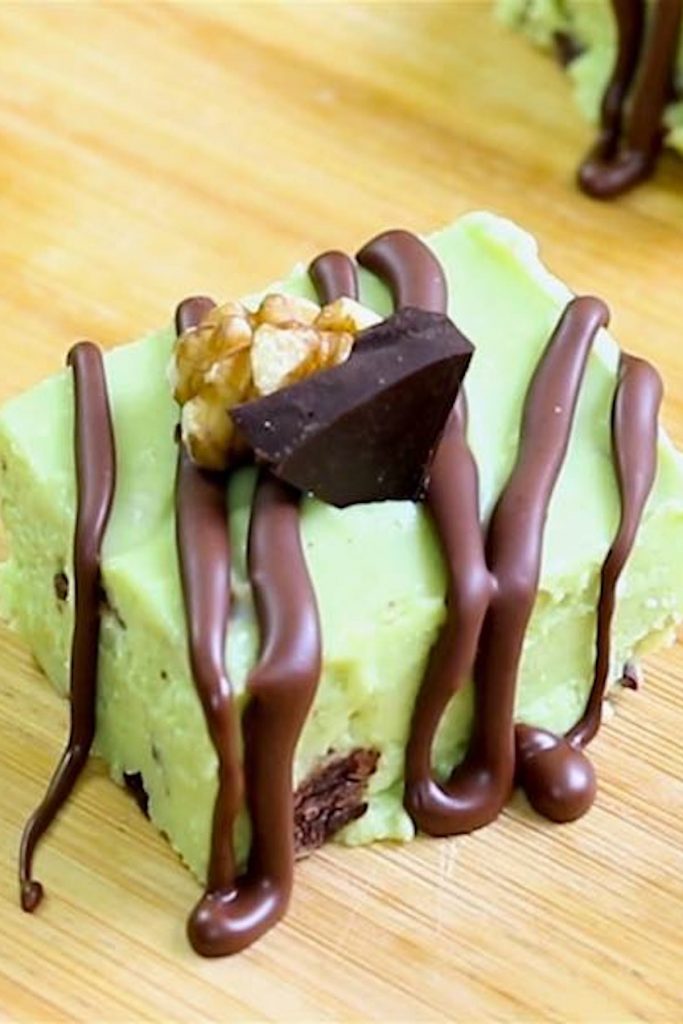 You've probably never heard of avocado fudge, and with good reason. It's such a weird food combo! This treat combines avocado, banana and chocolate to make an easy vegan treat that's ready in just 15 minutes. No baking required!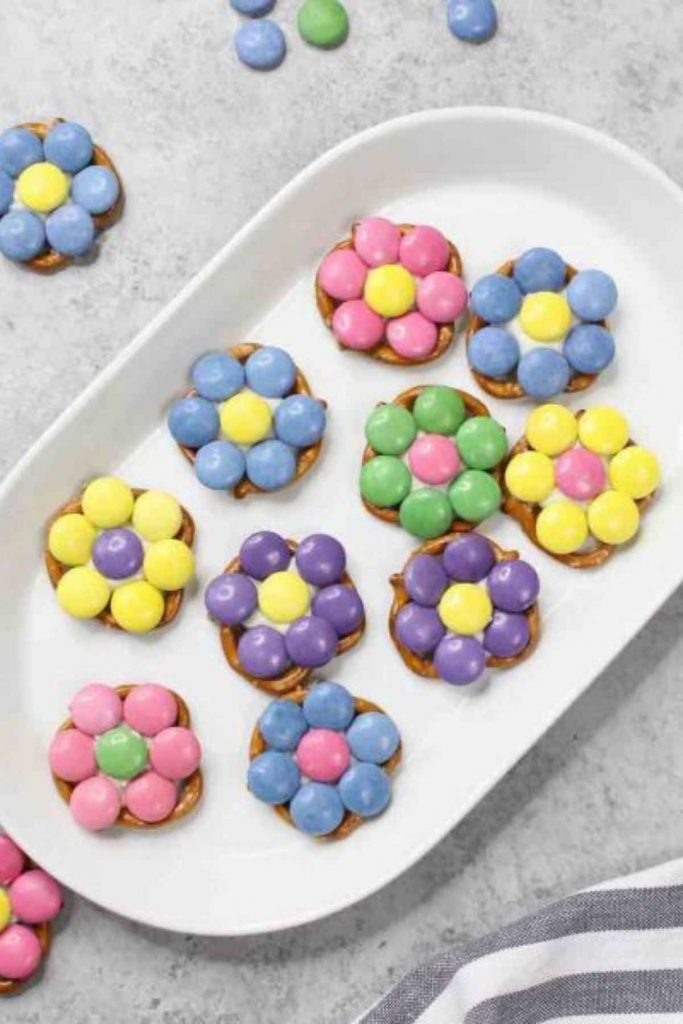 These Easter pretzel flower bites are perfect treats and DIY gifts to celebrate the arrival of spring! All you need are some pretzels, candy melts and pastel M&Ms. These easy treats are ready in just 10 minutes!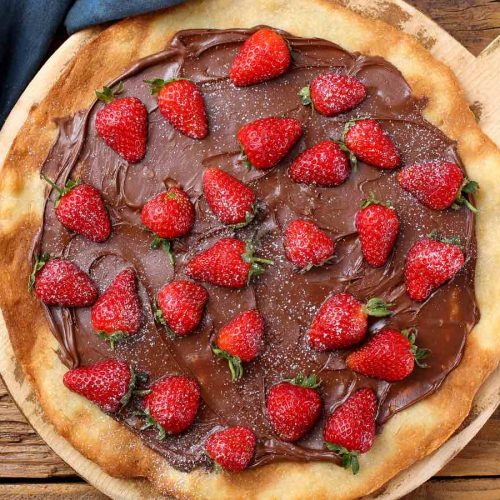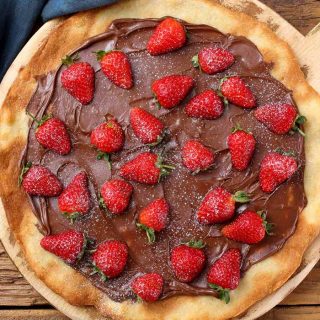 Best Weird Food Combinations (Strawberry Nutella Pizza and More)
This simple Nutella Pizza combines a flakey crust with a thick layer of Nutella for the sauce. Then top with fresh strawberries for a pop of color or even some mini marshmallows. This must-try dessert is one of our favorite weird food combos!
Print
Pin
Rate
Ingredients
Homemade Pizza Dough
1

packet active dry yeast

2 ¼ teaspoons

1

cup

warm water

105-110°F 40-43°C

1

teaspoon

sugar

2 ½

cups

all-purpose flour

½

teaspoon

salt

1

tablespoon

olive oil
For the Toppings
1/2

cup

Nutella

plus more for drizzling

1 ½

pints

fresh strawberries

hulled and sliced

optional powdered sugar
Instructions
Proof the yeast: Whisk together yeast, sugar and warm water in a small bowl. Let it sit for 5-10 minutes until bubbly.

Make the dough: Mix together flour, salt, olive oil and yeast mixture with a wooden spoon until the dough just begins to come together.

Knead the dough: You can do it by hand for about 5 minutes until it's soft and elastic. Place the dough in a greased mixing bowl.

Let the dough rise: Cover with plastic wrap and let it rise for about 30 minutes or until doubled in size.

Stretch the dough: Gently flatten the dough ball into a 12-inch circle. Transfer it to a non-stick pizza pan. Use a fork to poke holes across the surface of the dough.

Bake the pizza: Bake it for about 13 to 15 minutes at 450°F until the crust is golden brown.

Add Nutella: Spread the Nutella evenly on top of the pizza.

Add Strawberries: Arrange sliced strawberries on top.

(Optional) Dust with powdered sugar. Serve warm or cold!
Notes
Make-ahead tips: If you'd like to make the dough ahead of time, you'll let it rise first, and then wrap with plastic wrap and place it in a freezer-safe bag. Thaw in the refrigerator and then bring it to room temperature before using.
The store-bought pizza crust works well too.
Strawberry Nutella pizza can last for 1-2 days in the fridge before the strawberries get too soggy.
Tried this recipe?
Follow or tag us on Pinterest @izzycooking