Healthy and delicious, vegetable salads make for a light meal that can be just as satisfying as anything else. Lower your calorie intake and add more healthy greens to your diet with these easy and nutritious Veggie Salad Recipes.
Topped with homemade vinaigrettes and fresh herbs and spices, these veggie salads are too delish to resist!
What Kind of Veggies Work Well In Salad?
Most salads include leafy greens like lettuce, kale, spinach, arugula, or mixed greens. You can also add other chopped raw vegetables that you like. Salads often include carrots, tomatoes, cucumbers, onions, mushrooms, and broccoli, but the sky's the limit!
What Is The Healthiest Vegetable Salad?
The darker the leafy green component, the healthier the salad! It's richer in vitamin C, folic acid, and potassium. They also add loads of flavor so it's a win-win.
Should I Eat Salad Every Day?
Salads are very nutritious, and yes, you can and should make them part of your daily diet. They are excellent sources of fiber, vitamin E, and vitamin C.
What Is The Healthiest Salad Dressing?
Dressings that are a simple mix of olive oil and vinegar are the healthiest. Anything "creamy" is likely unhealthy unless the texture comes from Greek yogurt or avocados.
Easy and Healthy Veggie Salad Recipes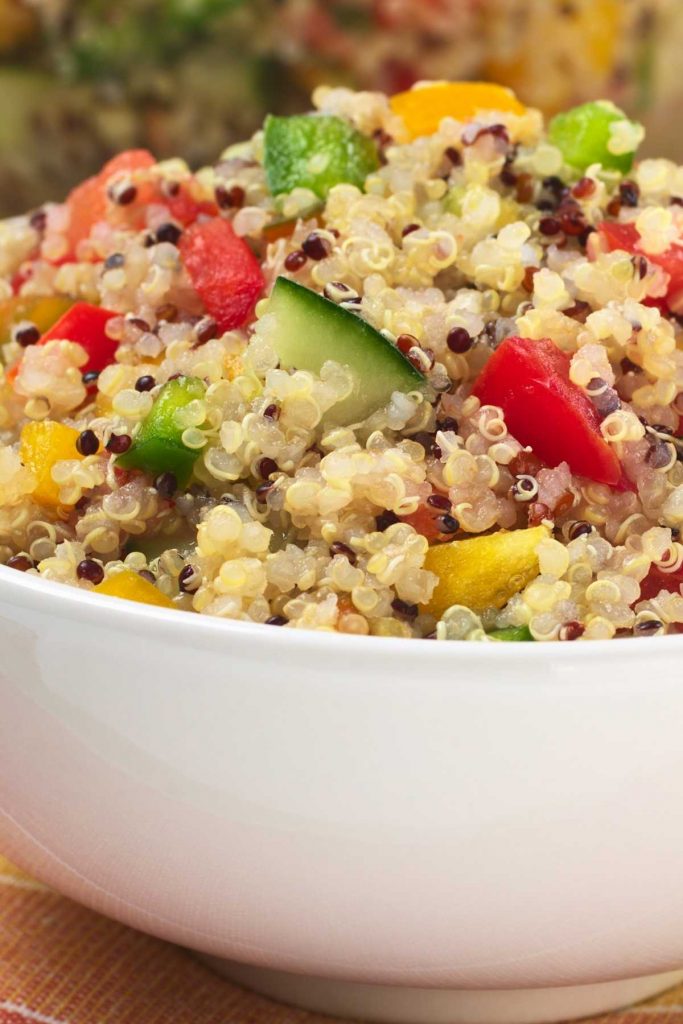 A healthier alternative to fried rice, this quinoa recipe is loaded with fiber and plenty of flavor!
Made with crisp veggies, crumbled feta cheese, and a delicious red wine vinegar dressing, this vegetarian pasta salad is a great make-ahead dish for your next summer barbecue!
Made with perfectly roasted vegetables, this salad is a light, hearty, and delicious side.
This vegetarian taco salad is made with crushed tortilla chips, colorful veggies, black beans, Tex-Mex cheese, and a refreshing cilantro-lime dressing. Quick and simple, this meal is so easy to put together.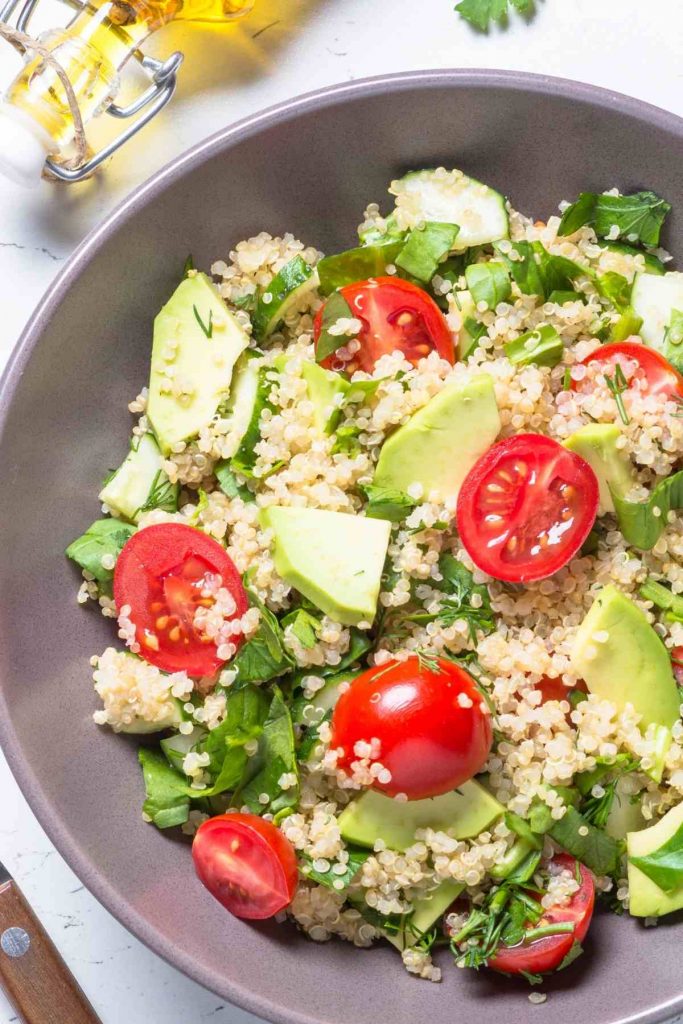 Refreshing, crisp, and delicious, this guacamole quinoa salad is a must-try! Not only is it vegan and dairy-free, but it's also gluten- and nut-free, making it the ideal salad to take along to your next potluck!
Covered in a delectable balsamic dressing with crumbled feta, this cold veggie salad is a healthy, low-carb lunch you will love. Perfect for meal prep, this recipe needs to be bookmarked.
Made with char-grilled veggies, creamy blue cheese, and a tangy lemon herb vinaigrette, this is the perfect summer salad. Plus, it's nutritious and delicious.
Made with garden fresh cucumbers and tomatoes, tossed with onions, pepper, feta, and a tangy dressing, this summer salad is going to be your go-to side this year.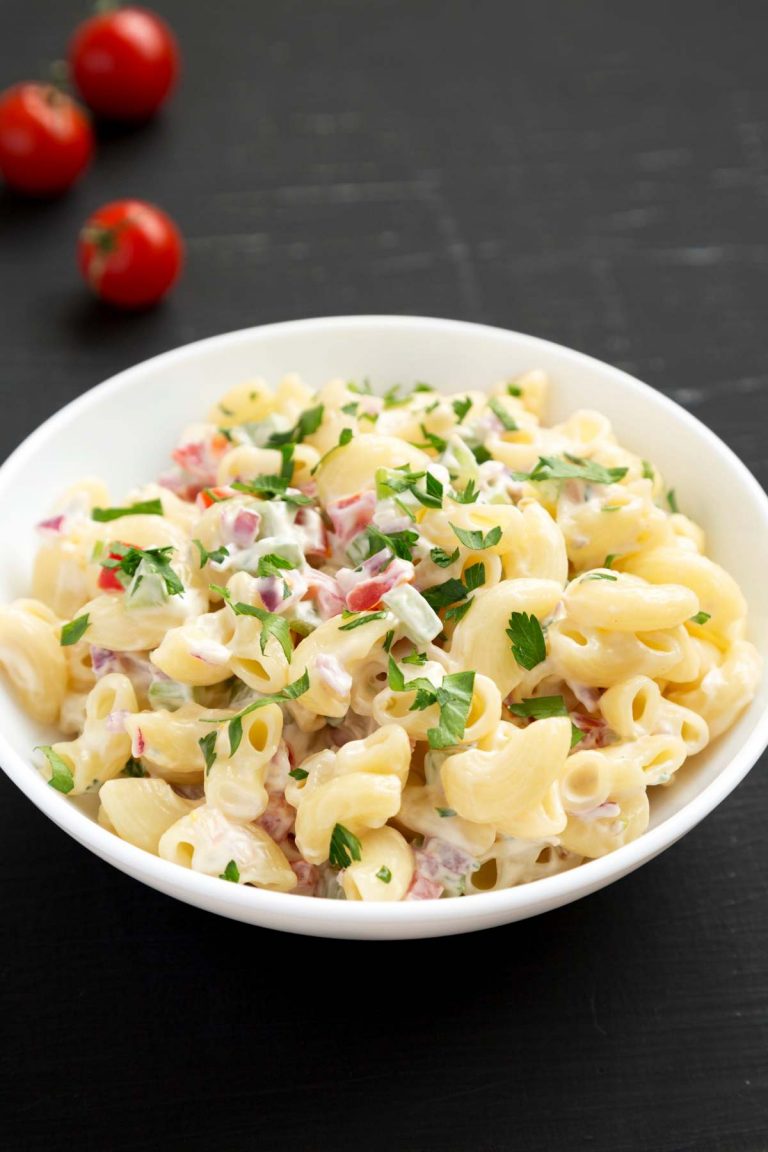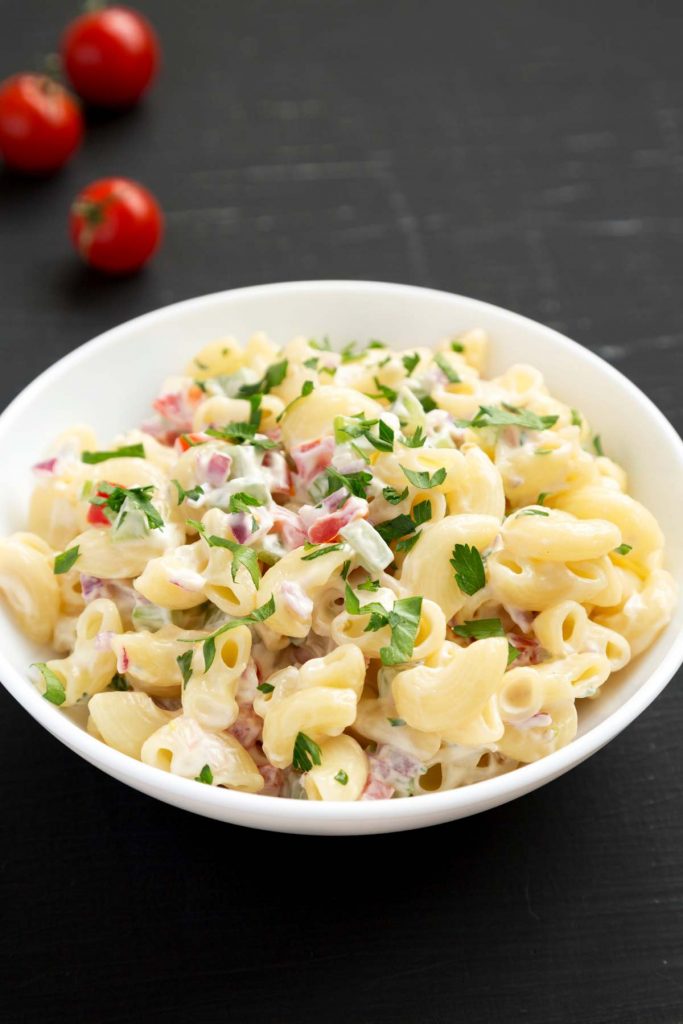 Macaroni salad is the perfect potluck or barbecue side. Made with creamy mayo and crunchy veggies, this simple recipe is going to be the talk of the party!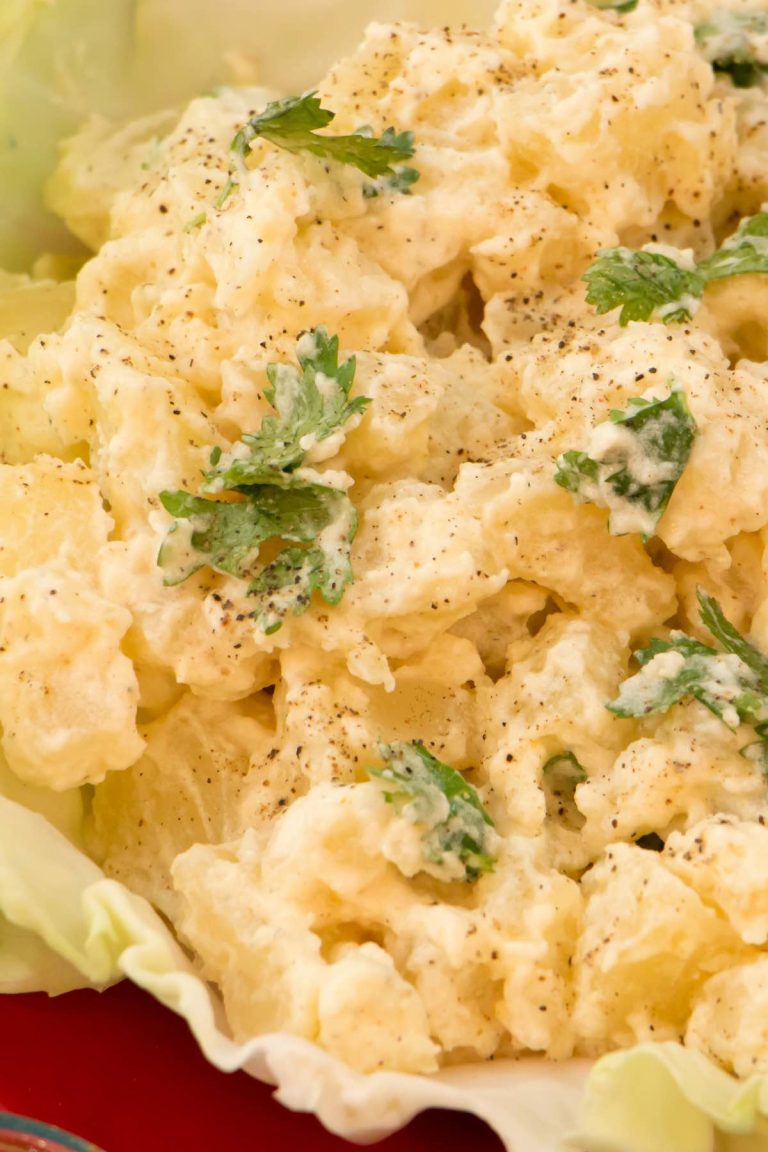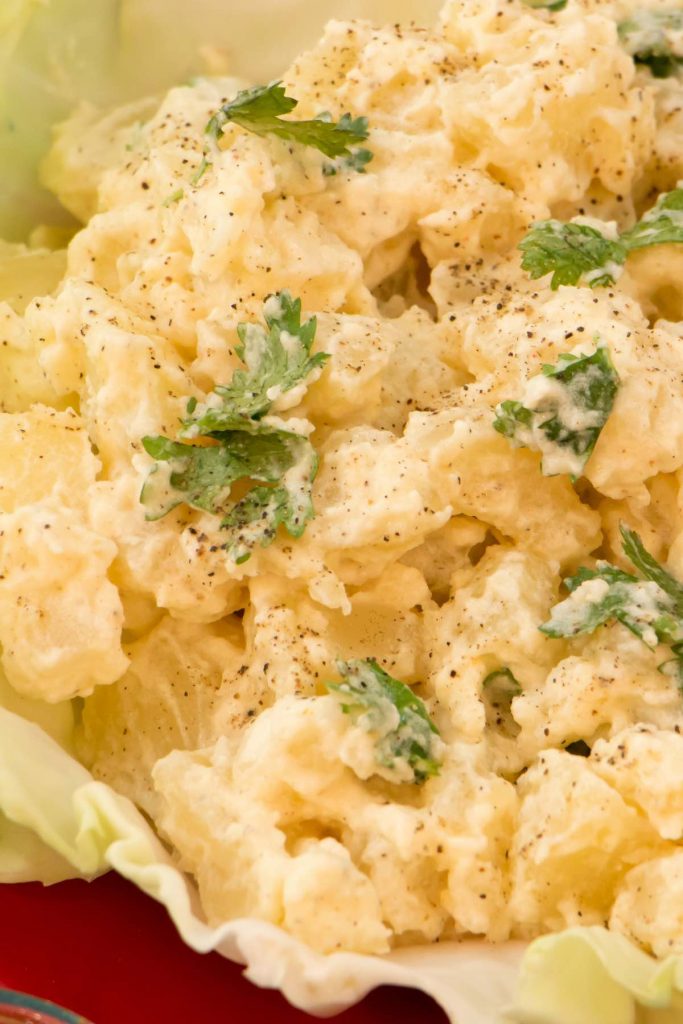 There's nothing quite like a Southern-style potato salad. This recipe is made with creamy mayo and mustard and is seasoned to perfection. The best part? This side only takes 30 minutes to prep.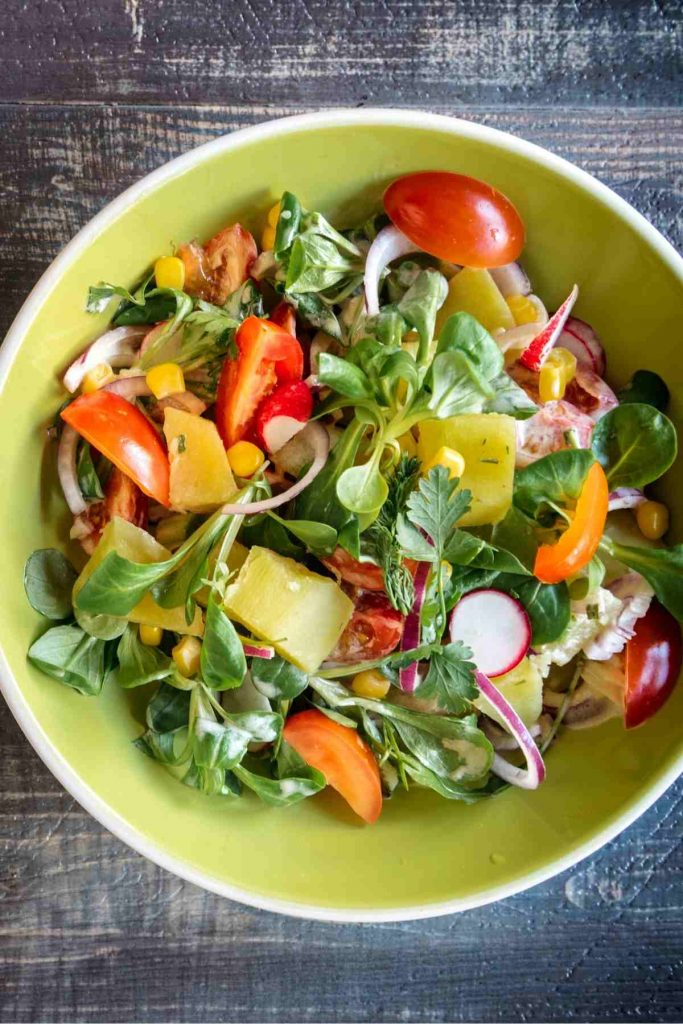 Chopped veggies in a light and tangy dressing, this Italian-style salad is always a hit.
With a medley of delicious Asian flavors, this fresh and delicious salad is loaded with superfoods. It's a simple salad to make and it's a welcome change from the usual.
Simple and delicious, this hearty and crunchy veggie pasta salad is bursting with flavor thanks to the Italian seasoning. Always a crowd-pleaser, this dish is simple to make, too.
A mix of fruits and vegetables, this refreshing and tangy salad is ready in just 20 minutes. If you're looking for a light yet satisfying lunch idea or side dish, this is it!
Traditional Greek salad is always a winner! Made with fresh vegetables, feta cheese, and a simple homemade dressing, this classic dish is a trip to the Greek islands in a bowl.
Made with sweet corn, cucumber, radishes, tomato, jalapeno, and herbs, this fresh and delicious salad is a summer must. Tossed in creamy feta or avocado, this salad is absolutely mouthwatering.
Marinated to perfection, this vegetable salad is bursting with flavor. Easy to make ahead of time and always delicious, this salad recipe is a lifesaver.
This recipe is delicious and quick to make so naturally, we're obsessed with it! Try this recipe for yourself and we promise, you'll be hooked.
If you love Thai food, you'll love this simple recipe for a summer salad that's loaded with delectable Thai flavors. Healthy and vegan, this is a lean choice that doesn't skimp on taste.
This hearty and healthy tuna and vegetable salad recipe is the perfect lunch for a healthier lifestyle. It's gluten-free, nutritious, and delicious. What more could you ask for?
Crunchy, fresh, and delicious, this veggie salad is so good. This versatile recipe is great to serve guests or to prep on a busy weeknight.
Made with brussels sprouts, asparagus, green beans, and fennel, this salad is tossed in a tangy salad dressing that makes it easy to eat your greens.
Made with orzo pasta, feta, and crunchy veggies, this hearty and filling salad is so refreshing and tasty. Perfect for the summer, this side is a must for your next barbecue potluck.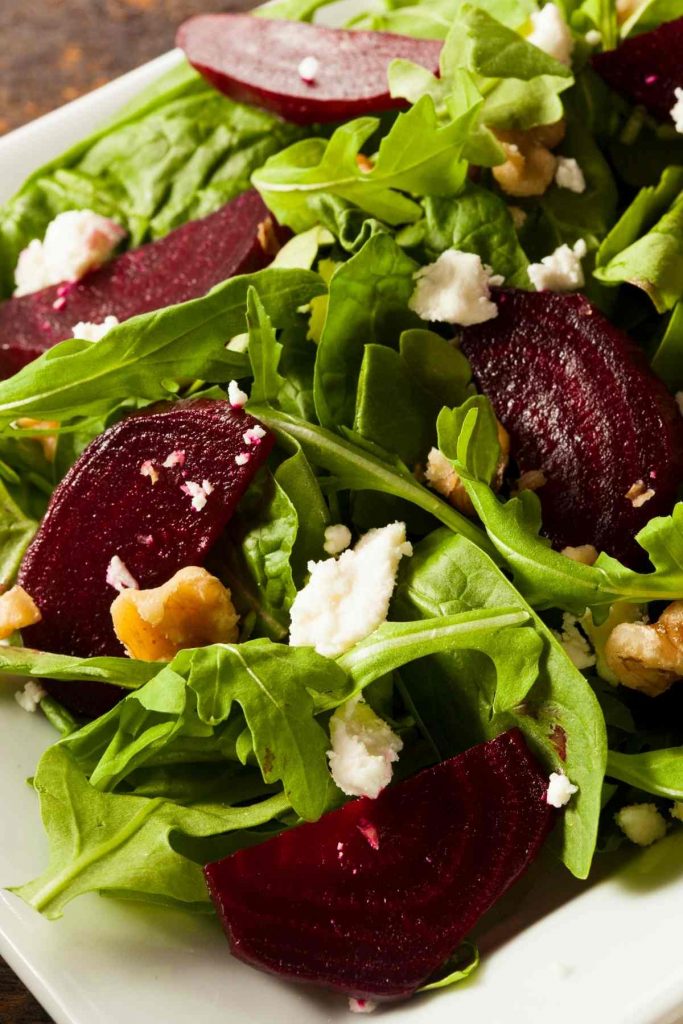 This fancy-looking salad is super delicious and although it looks impressive, it's really a cinch to make. But don't worry, that can be our secret!
Made with a rainbow of nature's best gifts, this veggie salad is loaded with flavor. Healthy and delicious, you'll want to have this salad all the time.
You May Also Like
Best Veggie Salad Recipe
Refreshing, crisp, and delicious, this guacamole quinoa salad is a must-try! Not only is it vegan and dairy-free, but it's also gluten- and nut-free, making it the ideal salad to take along to your next potluck!
Print
Pin
Rate
Ingredients
1

cup

quinoa

uncooked

2

cups

water

1/2

cup

chopped parsley

1

medium cucumber

chopped

1

bell pepper

chopped

¾

cup

chopped red onion

2

avocados

peeled and chopped

1

cup

grape tomatoes

halved

optional other vegetables

¼

cup

olive oil

¼

cup

lemon juice

1

tablespoon

red wine vinegar

2

cloves

garlic

pressed or minced

salt and pepper

to taste
Instructions
Under running water, rinse the quinoa in a large fine-meshed sieve. Add to a medium saucepan with 2 cups of water.

Over medium-high heat, bring to the boil and then reduce to a simmer. Cook uncovered for 12 to 15 minutes, or until the water is absorbed.

Remove the quinoa from the stove and cover for 5 minutes. Allow to rest so it puffs up.

Combine the cucumber, bell pepper, onion, avocado, tomato, and parsley in a large mixing bowl and set aside.

In a small bowl, mix the olive oil, lemon juice, vinegar, garlic and salt with a small whisk.

To the large bowl of vegetables, add the cooled quinoa and dressing. Toss to combine. Season with salt and pepper to taste.

Serve immediately or chill for up to 3 hours.
Notes
Avocado starts browning after a few hours, so this salad is best served fresh for presentation. If there are any leftovers, store the avocado with its seed/pip as this helps prevent discoloration.
Tried this recipe?
Follow or tag us on Pinterest @izzycooking