Soup is a comforting and satisfying meal in colder months, but it's also a great way to amp up your vegetable intake on a budget. This is especially true with vegan soup recipes.
Not only are they flavorful, filling and nourishing, but they won't leave you feeling sluggish and bloated. Check out this list for the best vegan soup recipes to enjoy whether you are vegan or not!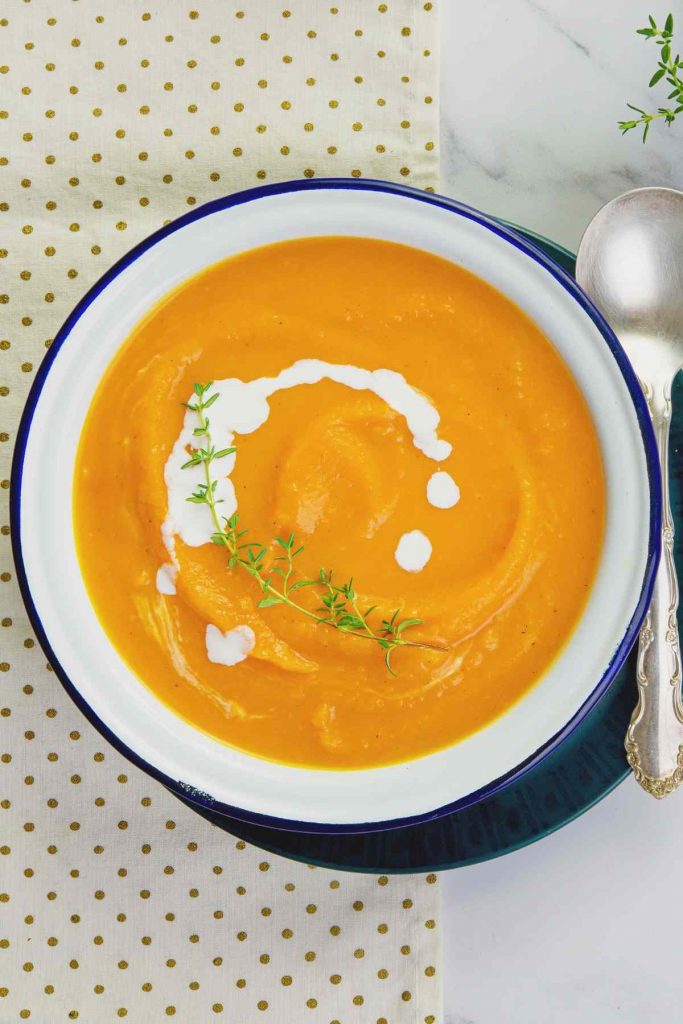 This vibrant yellow soup is hearty, tasty and flavorful. Put a Thai spin on it by leaving out the thyme, adding 1 tablespoon of green curry paste, and replacing lemon juice with lime.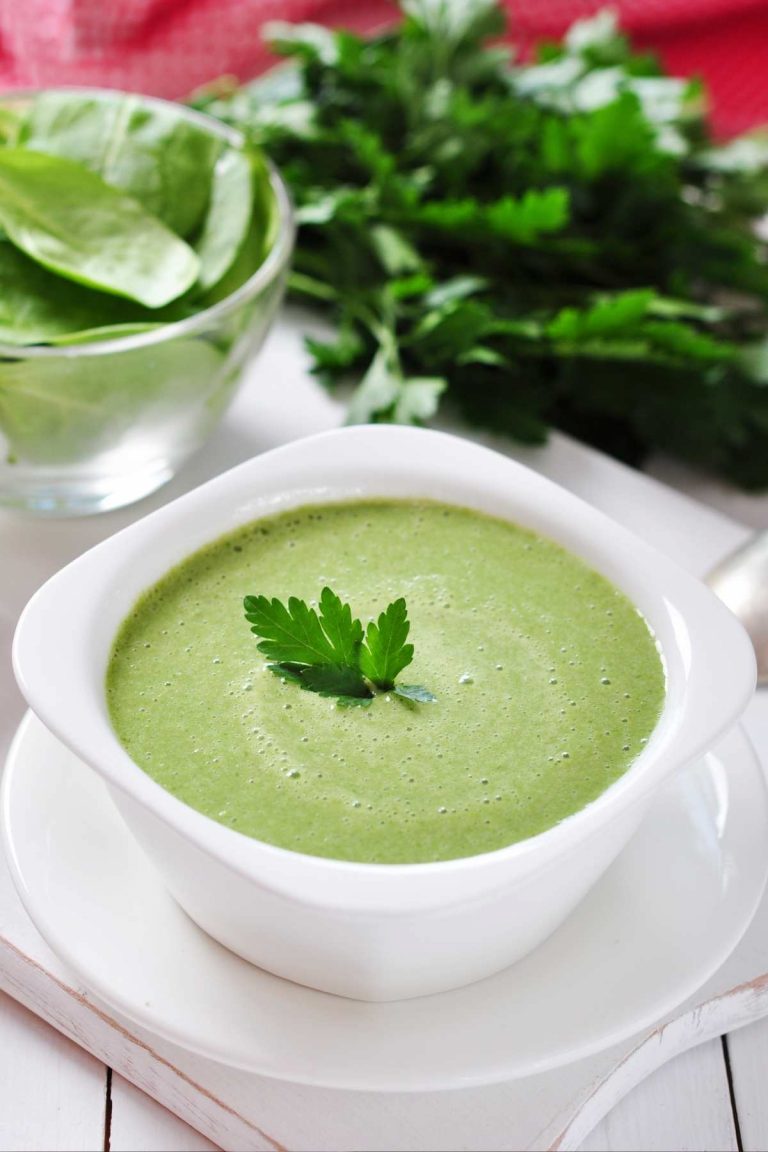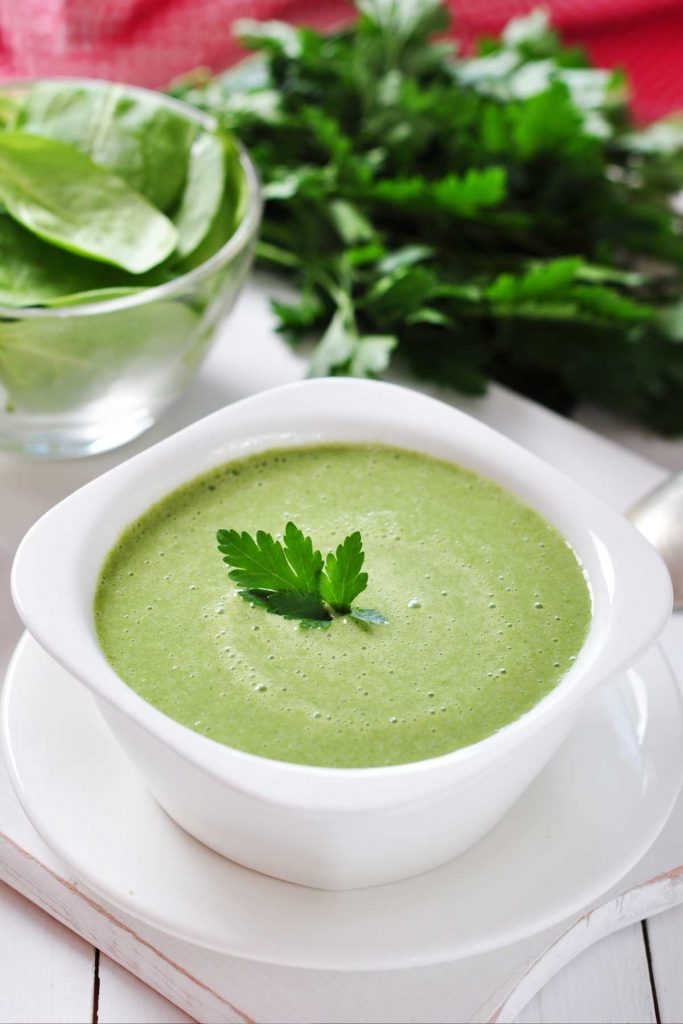 If you have an allergy to dairy, this soup is a great option. Potatoes give it its smooth and creamy texture and it's ready to eat in only 20 minutes.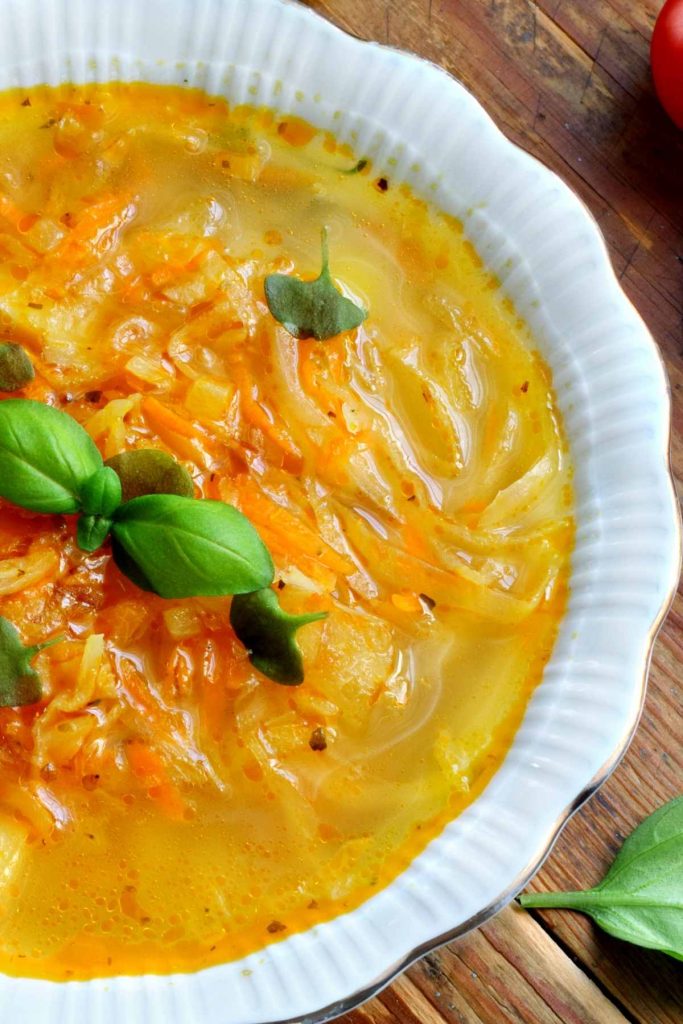 Satisfying and loaded with vegetables, this dish will keep you fed and happy for several days. It's low in calories, high in nutrients, fat-free, sugar-free, gluten-free, and vegan, so it's safe for everyone to enjoy.
This budget-friendly soup is thick and creamy but low in calories, so a little goes a long way. Garnish it with tempeh bacon for crunch and a sprinkle of chopped parsley for greenery.
A firm favorite in many households, butternut soup is always warming and delicious. This recipe gives you all the tips and tricks to make it on the stove, in the Crock Pot, or in an Instant Pot.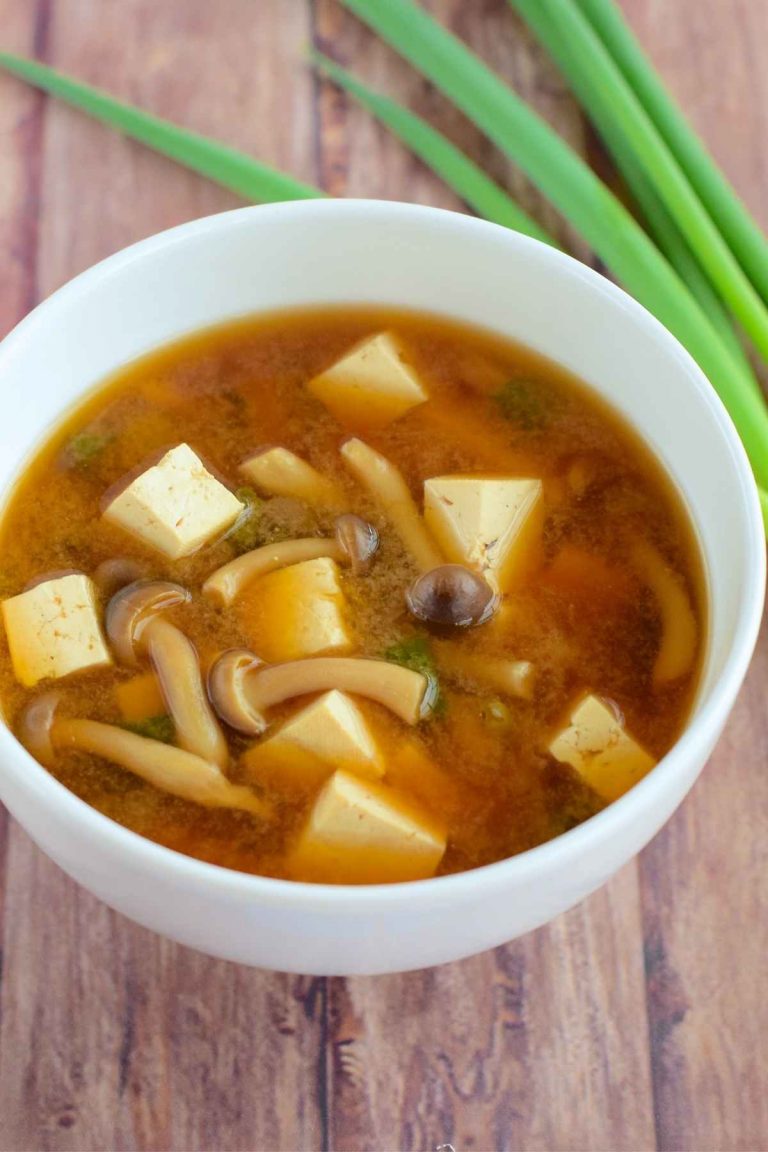 Enjoy this classic Japanese dish in your own home in only 10 minutes! The vegan version replaces fish stock with boiled kombu, a type of seaweed. It's high in probiotics, totally delicious, and all comes together easily in one pot.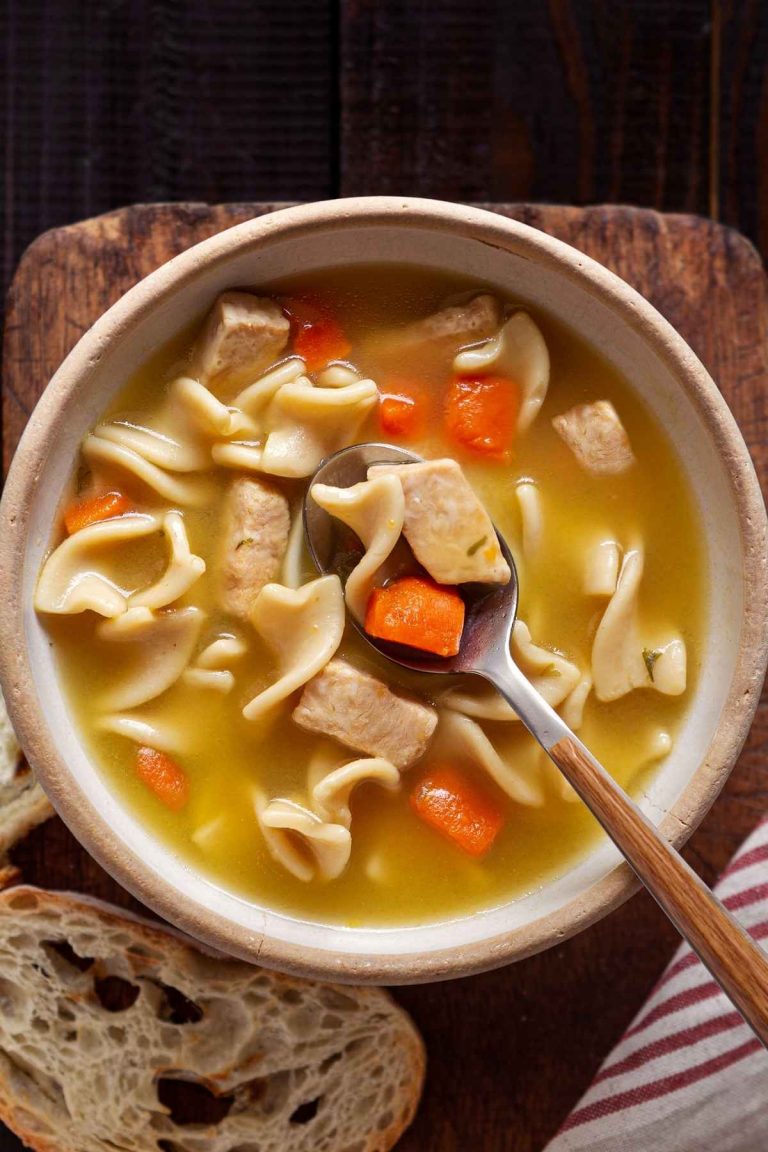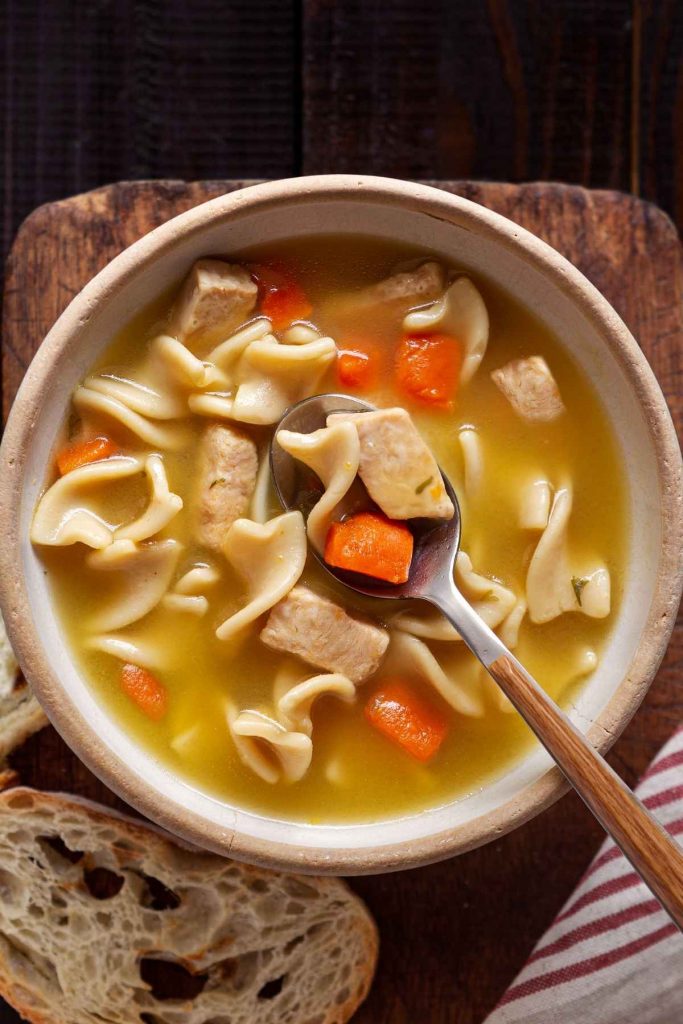 This vegan version of chicken noodle soup tastes just like the original. If you don't want to use vegan chicken, simply replace it with chickpeas instead.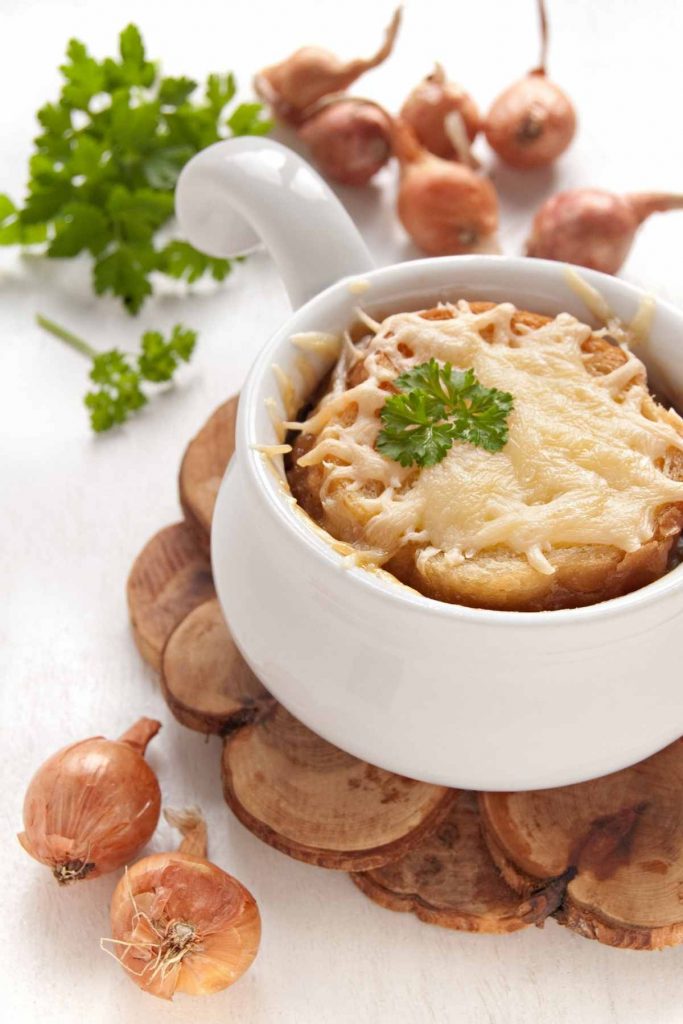 Caramelized onions and a savory thyme broth are served with warm, crusty bread and gooey cheese for a soup that we'd happily eat every day. It will make a delicious appetizer at your next dinner party.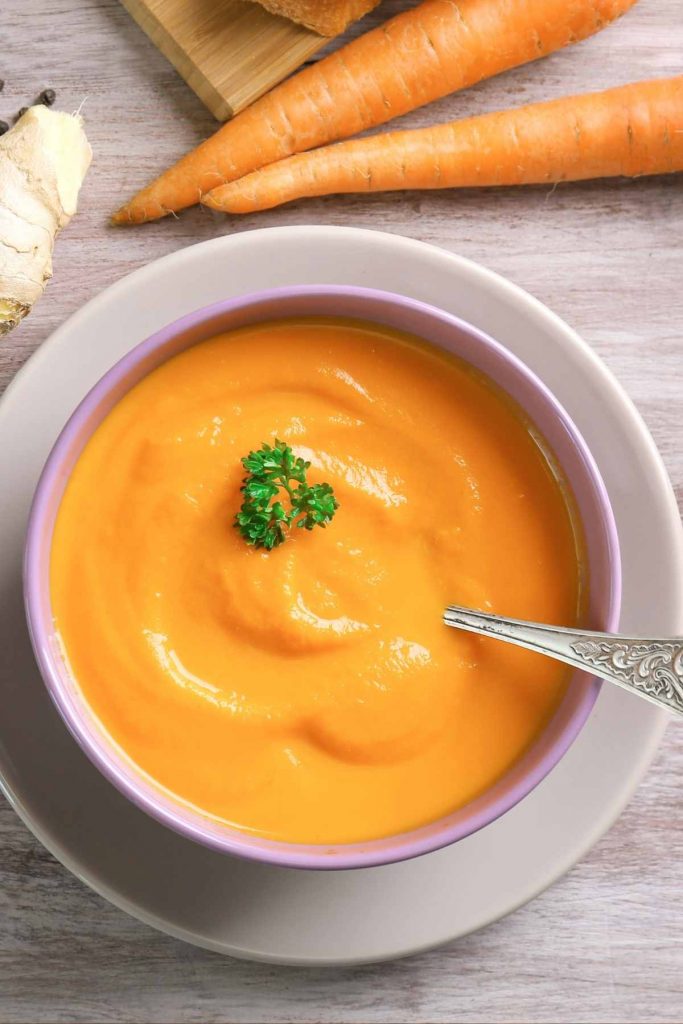 This creamy Thai carrot soup will feed and please any crowd with its stunning color and scrumptious taste. It's carrot soup with peanut butter, chili garlic sauce, and basil and it tastes just as good as it sounds, if not better!
This fragrant combination of sweet potatoes, rich smoked paprika, coriander, thyme, and coconut milk will make you positively weak at the knees. It's deliciously smooth and totally moreish.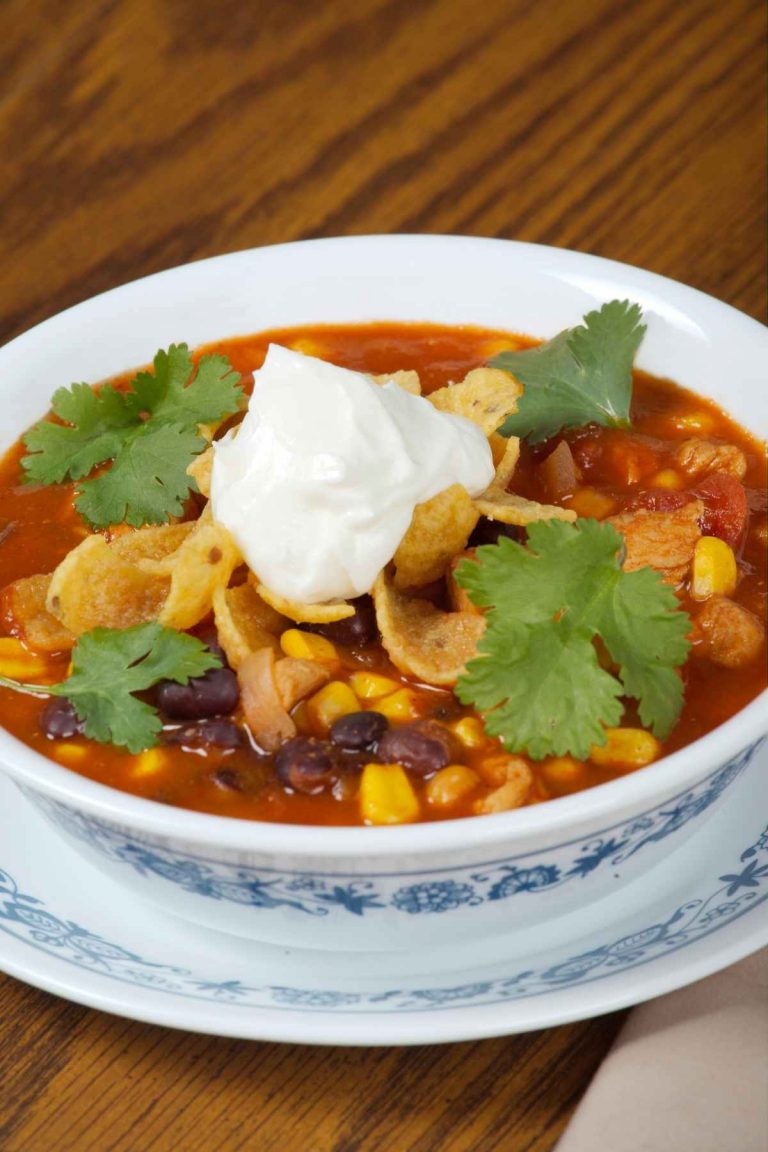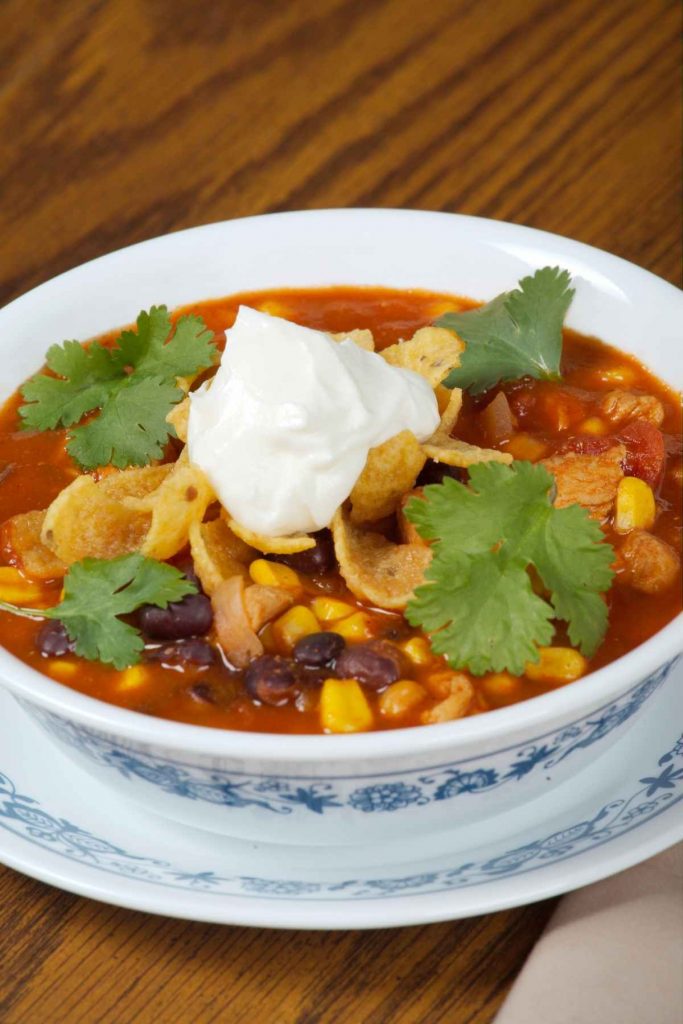 This protein-packed vegan soup is on your table in 20 minutes. Vegetables, beans and seasonings come together to create a lip-smackingly good dish that looks fabulous and will have you reaching for a second helping.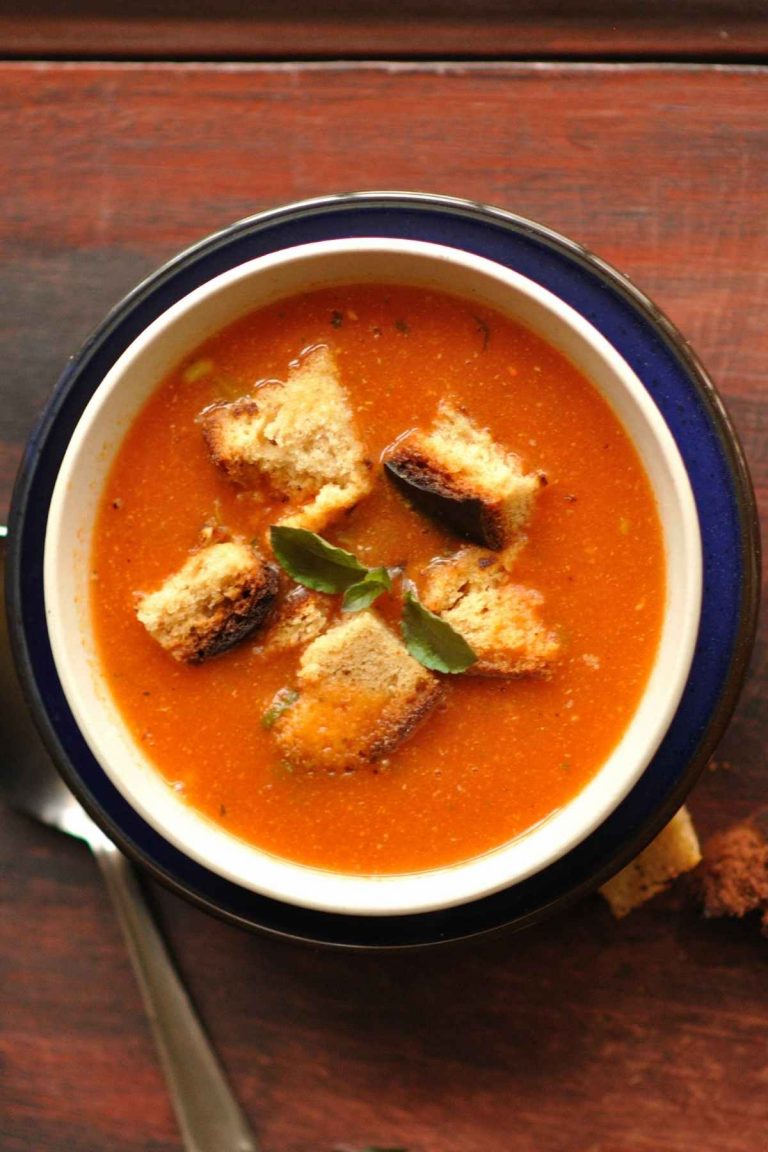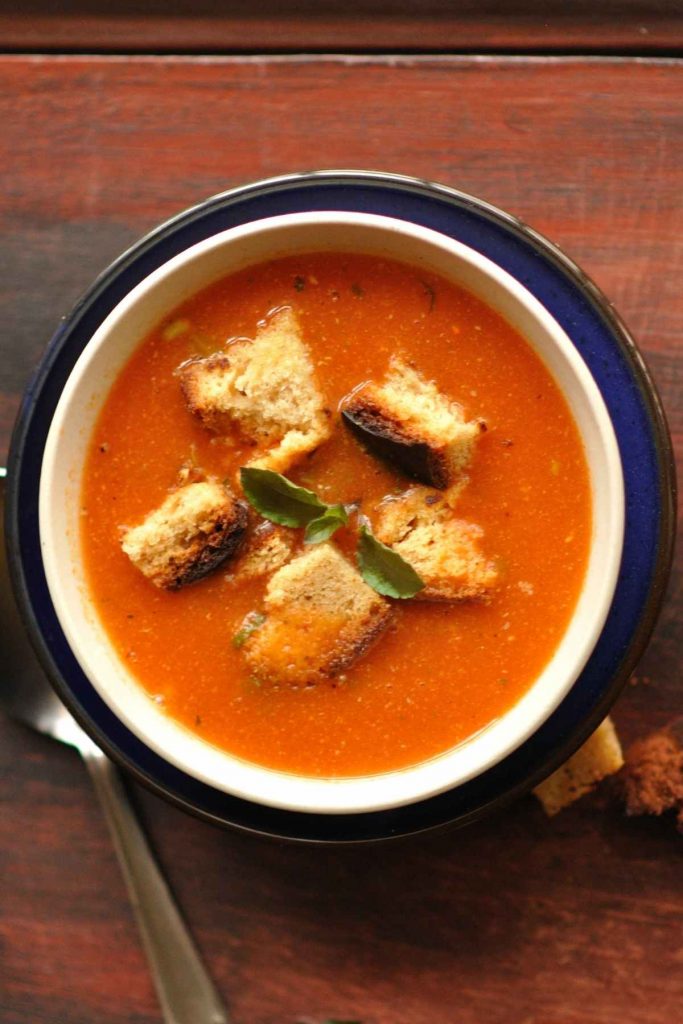 We recommend dunking a vegan grilled cheese into this creamy and silky smooth tomato soup. It comes together in just 30 minutes and will be a hit with the whole family.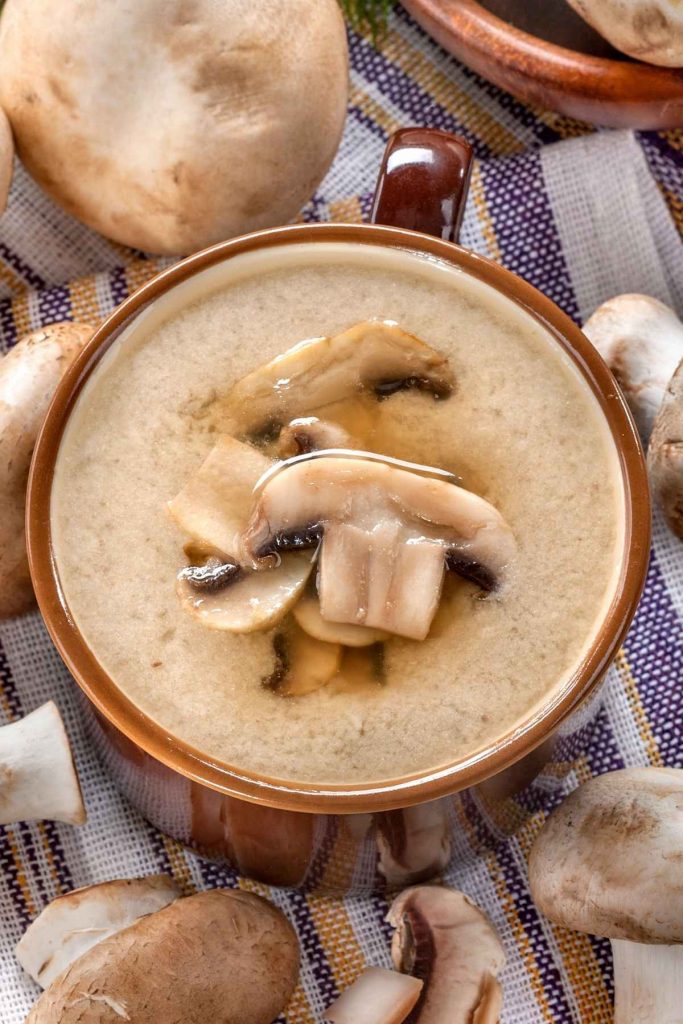 Loaded with mushrooms and savory flavor, this easy vegan mushroom soup is perfect for a weeknight meal. Buy pre-sliced mushrooms for even less prep work and enjoy this dairy-free dinner in minutes!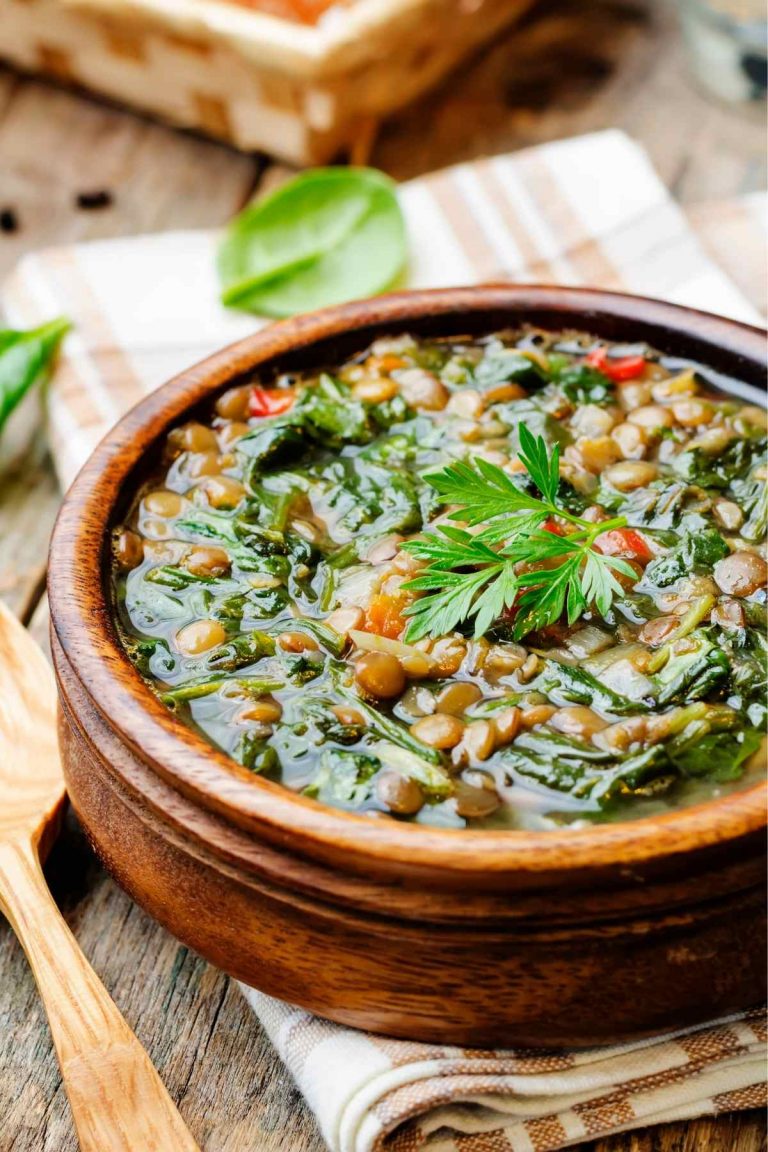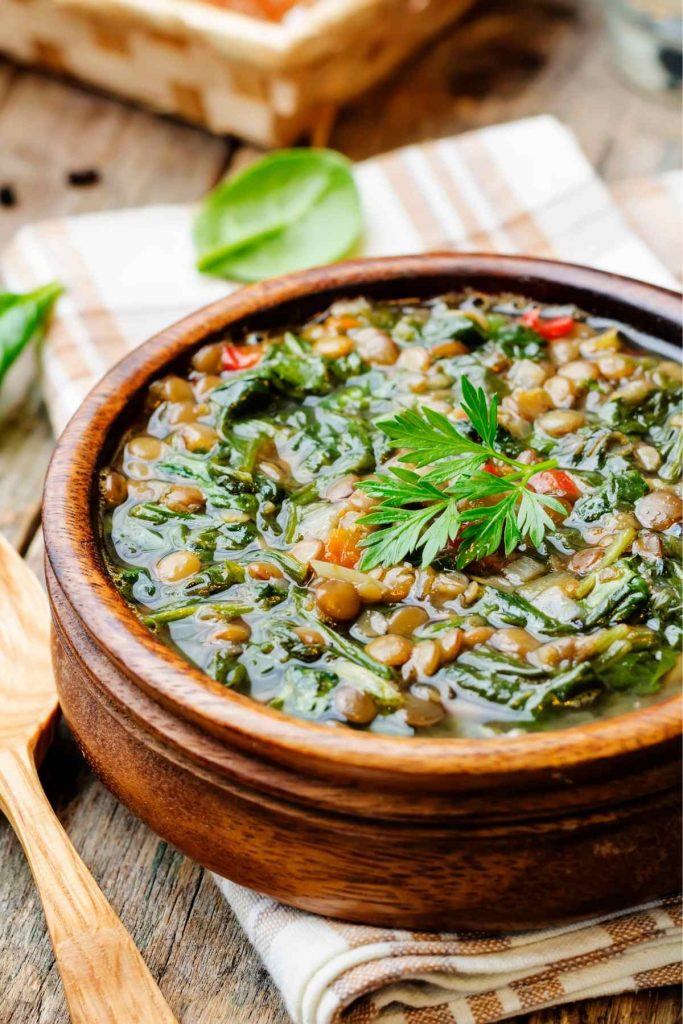 This one-pot lentil soup requires 10 basic ingredients and just over 30 minutes to prepare. It's rich, satisfying, and contains plenty of plant-based fiber and flavor.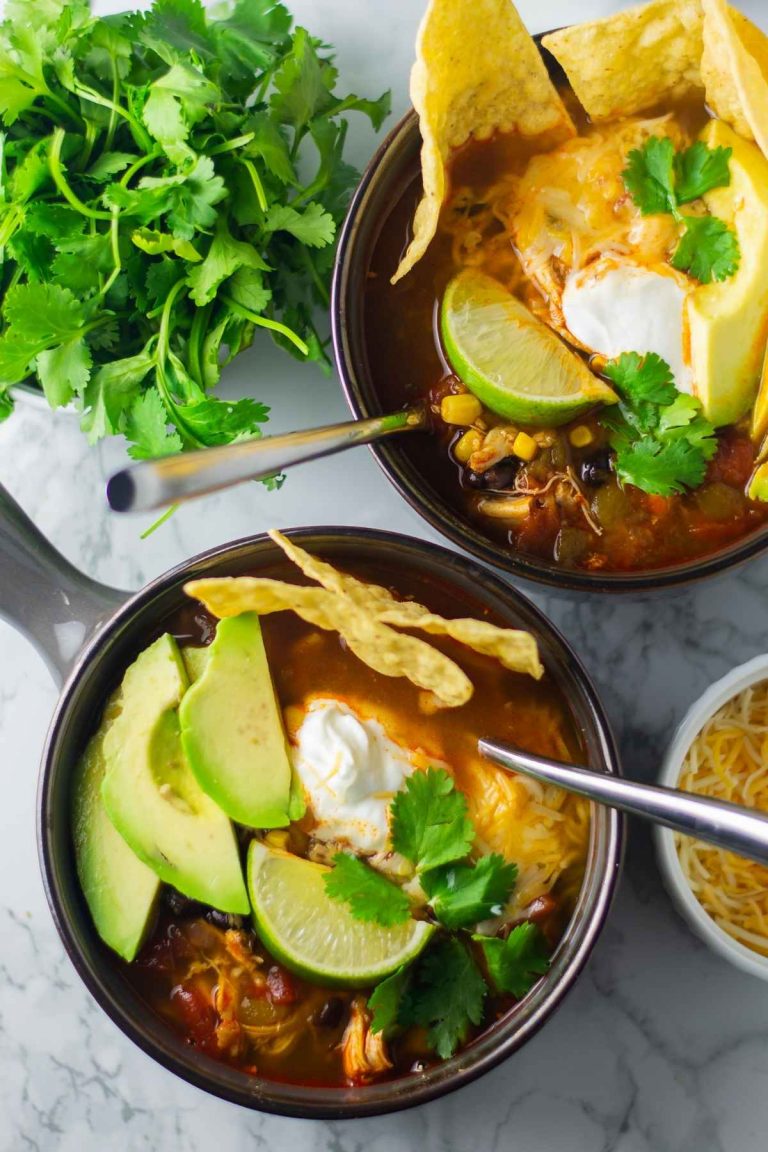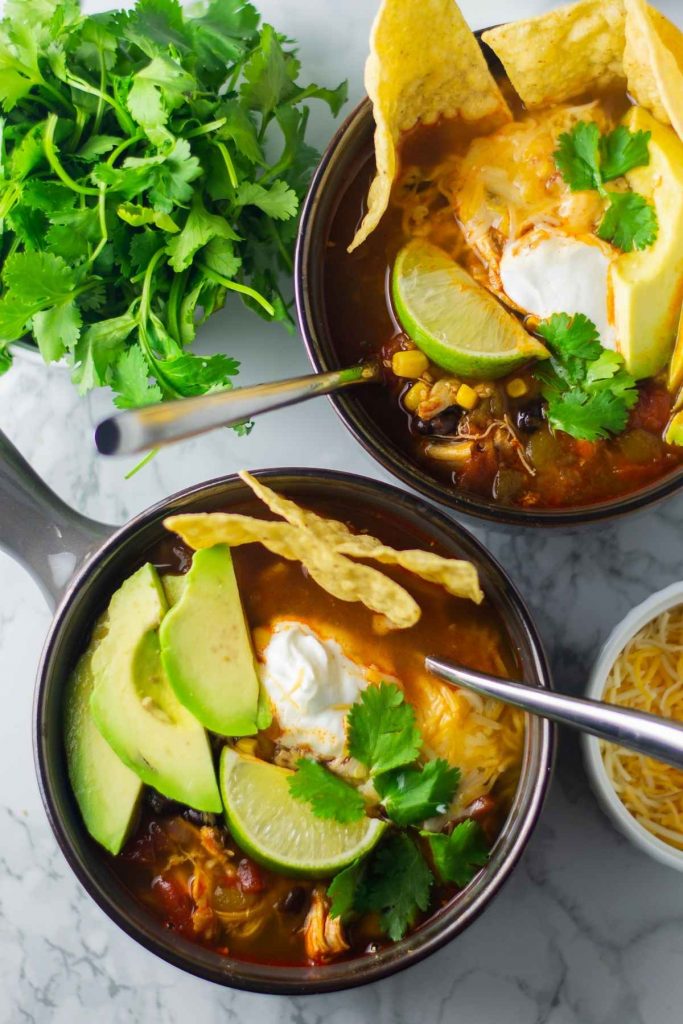 This vegan and plant-based version of a traditional Mexican tortilla soup uses jackfruit and vegetable broth instead of chicken. It's wonderfully smokey, spicy and comforting.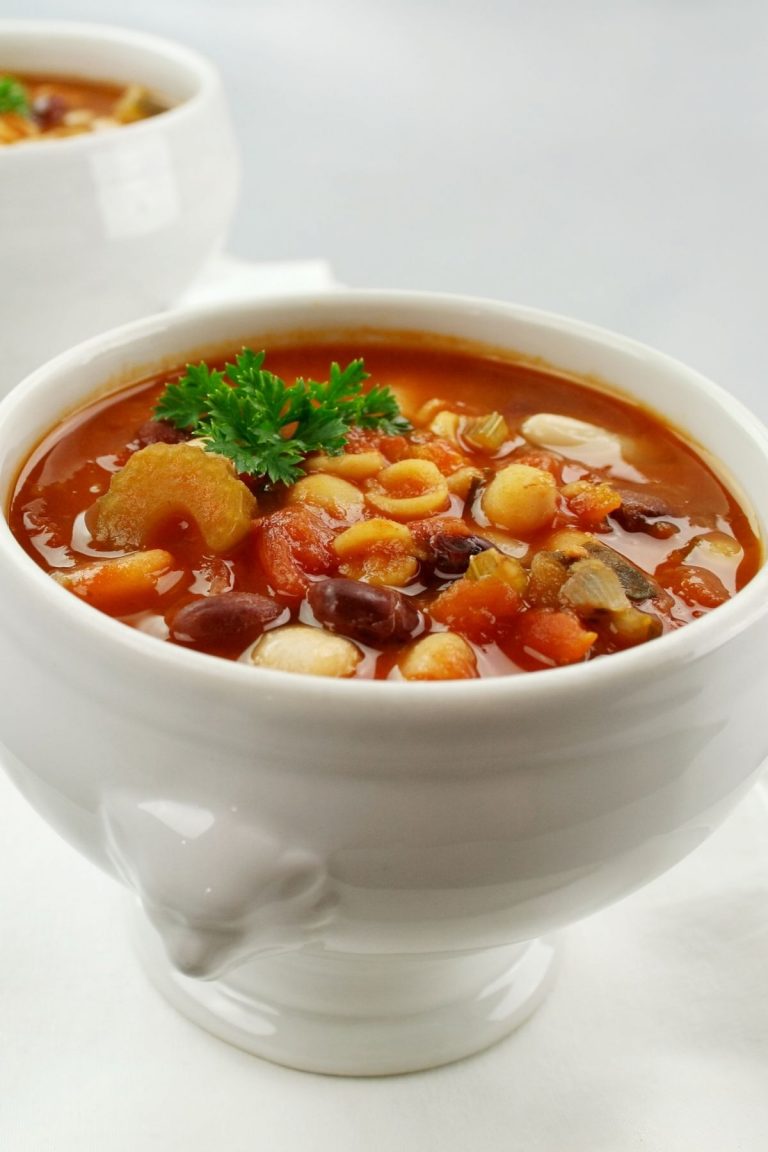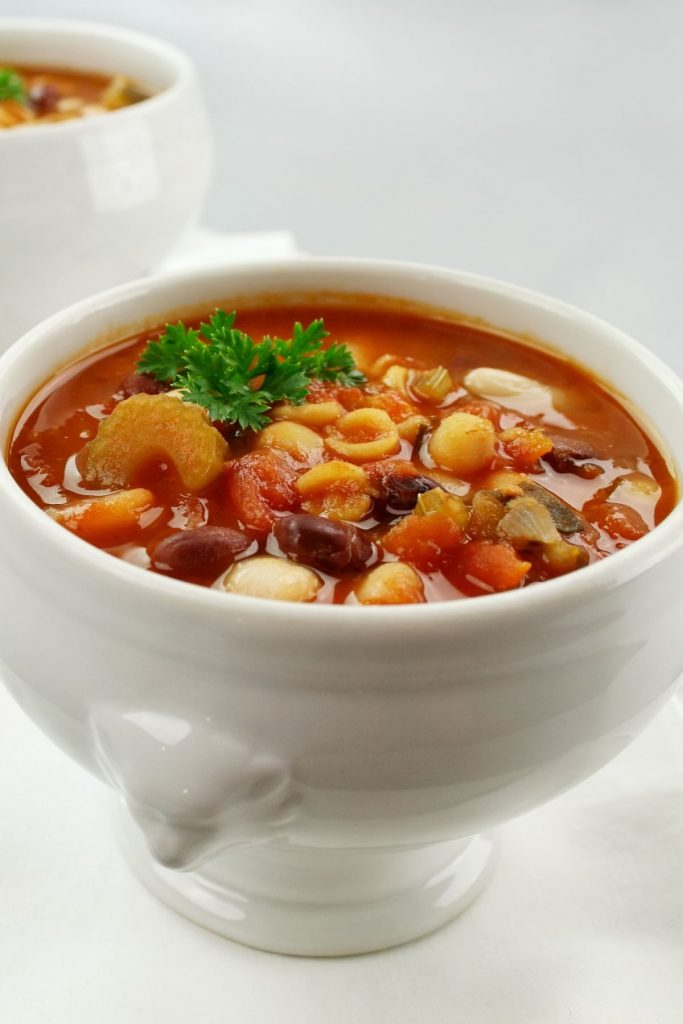 After a little prep work, you'll be rewarded with this savory and satisfying vegan minestrone soup that is brimming with garden vegetables, beans, spices and pasta. It's an Italian classic for good reason.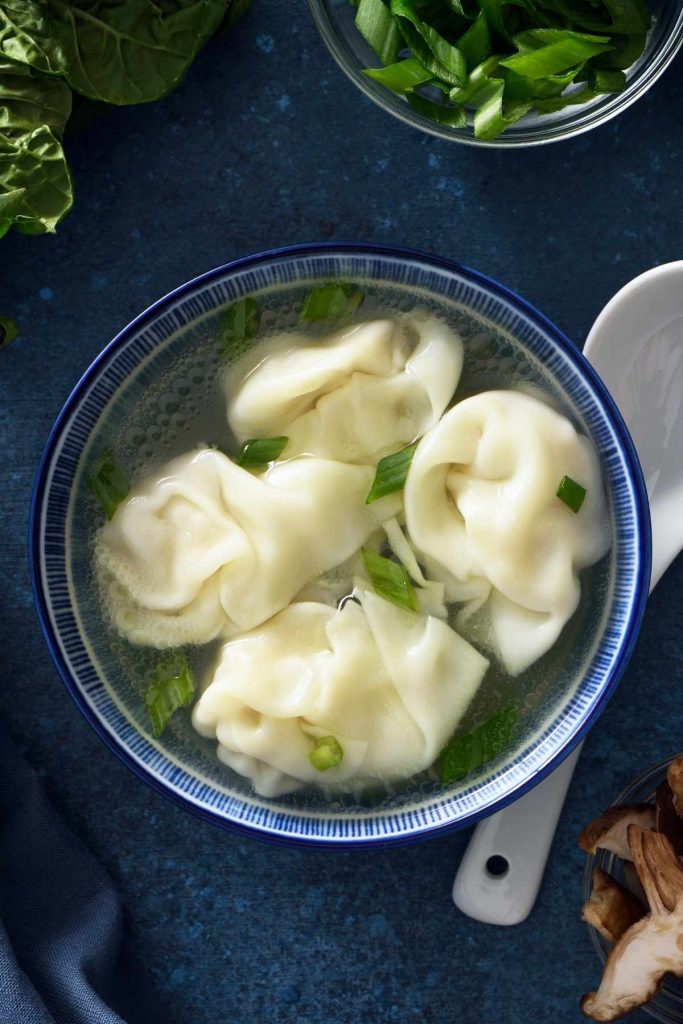 If you've ever wanted to make your own wontons, now's your chance. This slurp-worthy vegan soup features a simple and delicious savory broth with homemade wontons thrown in for added deliciousness.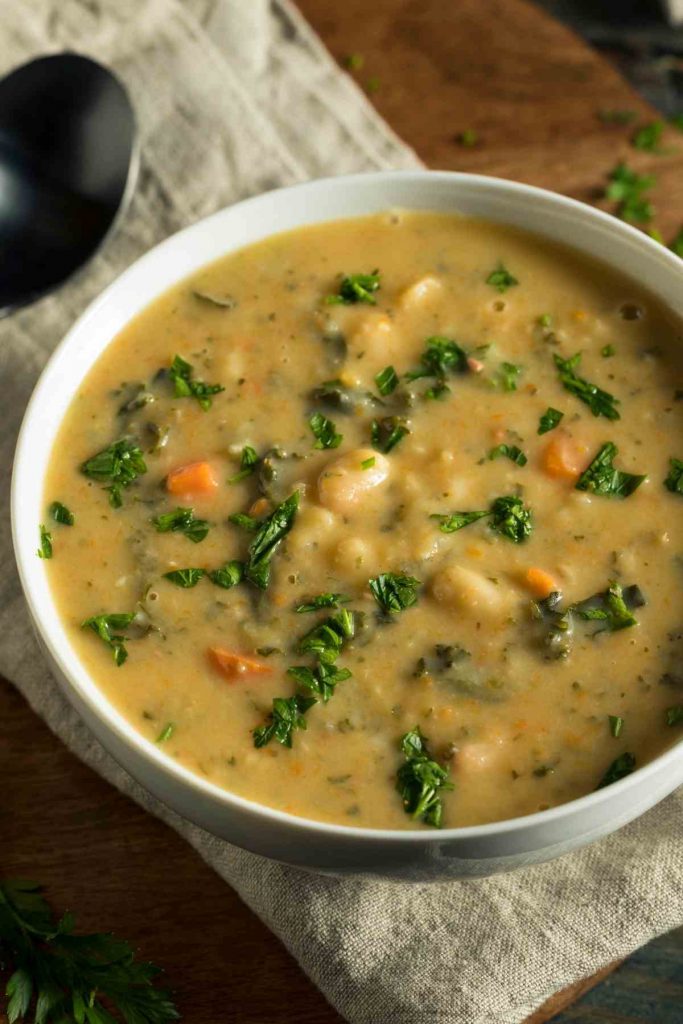 Loaded with vegetables, this easy bean soup gets top marks for presentation and taste. It's satisfying, nourishing, and will keep you energized for the rest of the day.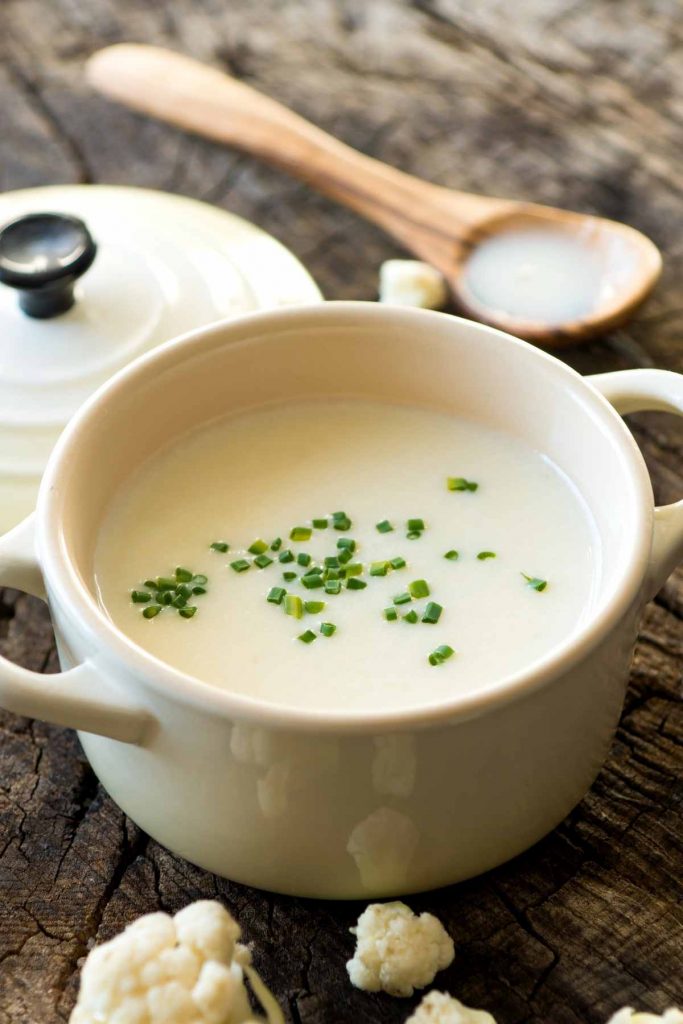 Even if cauliflower isn't one of your favorite veggies, you'll love this soup. Nutritional yeast is thrown in for a yummy cheesy flavor, but if you'd prefer to leave it out, you can.
There's nothing more comforting than a hot, chunky, and meaty bowl of chili on a cold and rainy day. This vegan chili is an easy plant-based twist on the classic recipe. It might be vegan, but we know meat-lovers will happily eat it, too.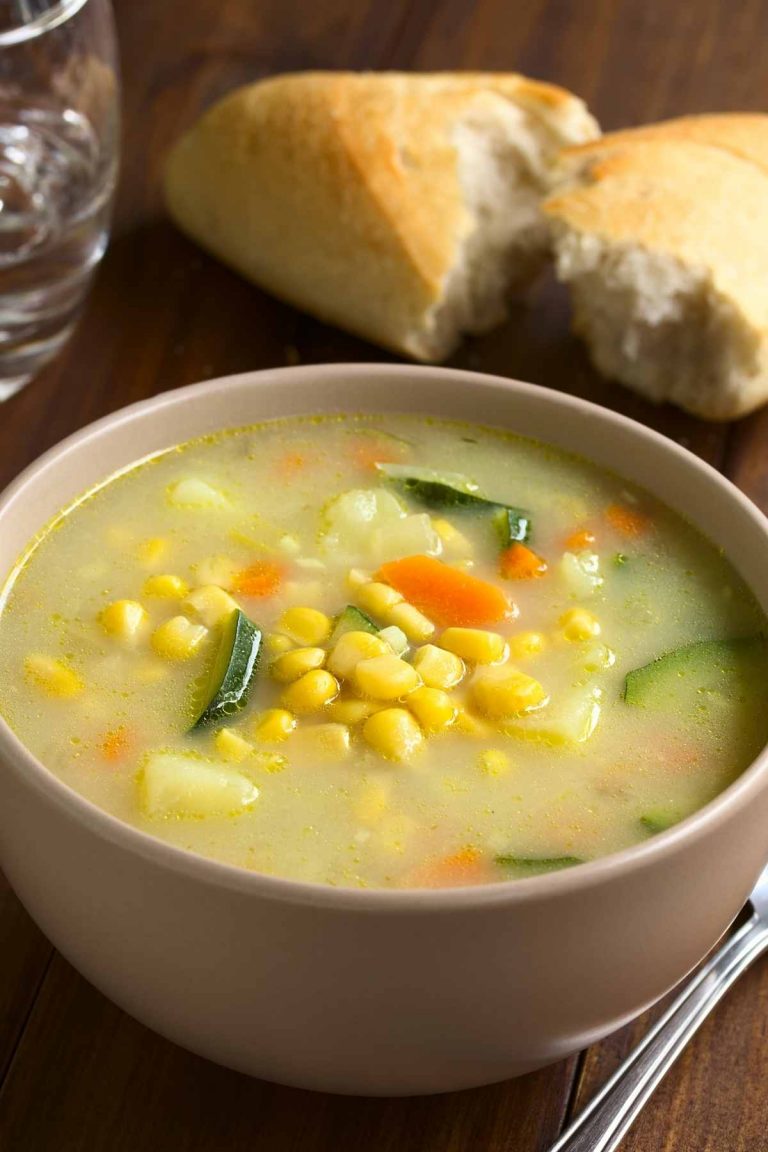 When there's plenty of corn around in summer, you'll want to make this delicious corn chowder soup. With it's luxurious and silky coconut milk base, it's utterly addictive.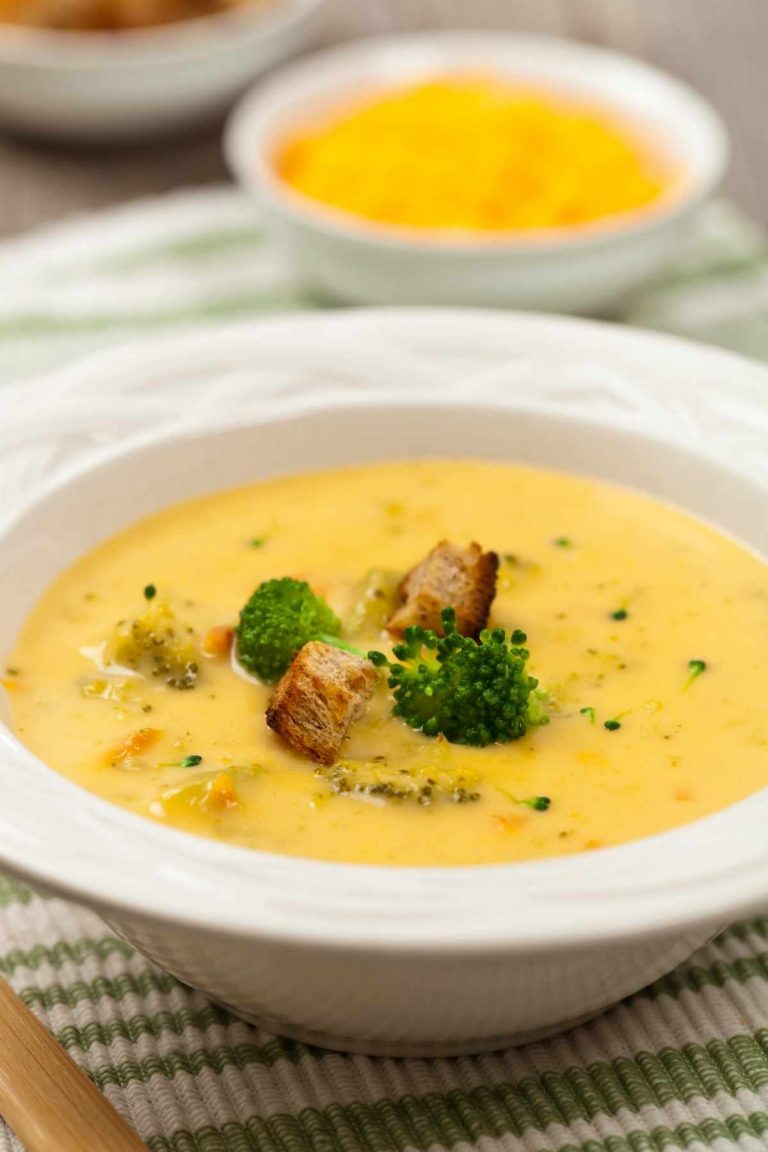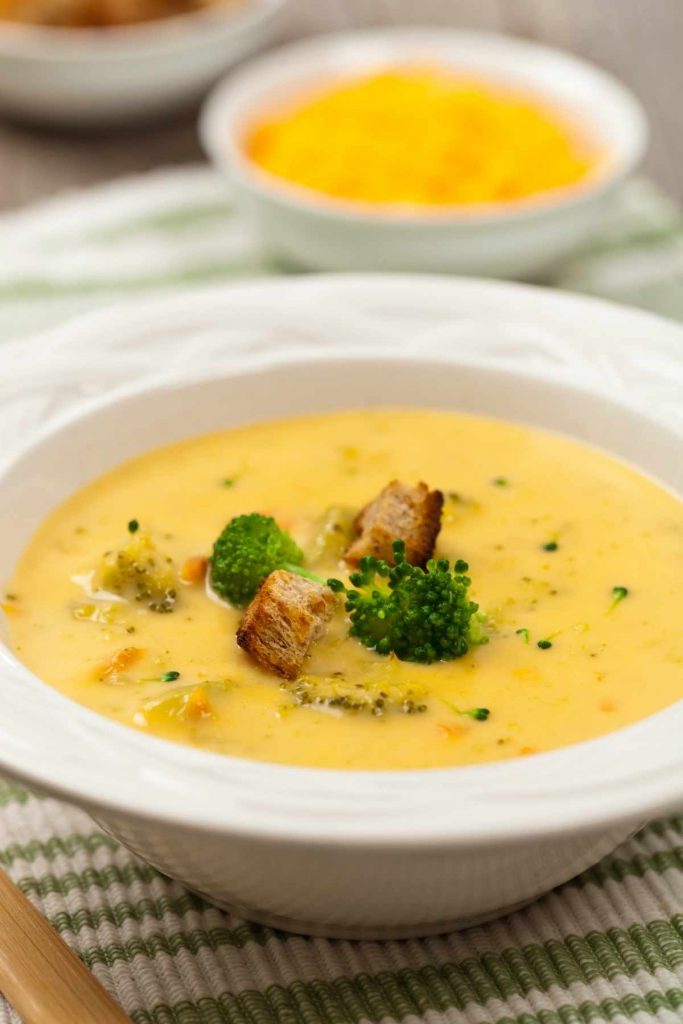 Potatoes and veggies give this dairy-free broccoli soup a delightfully creamy texture. It's healthy, tasty, and brimming with a cheesy flavor.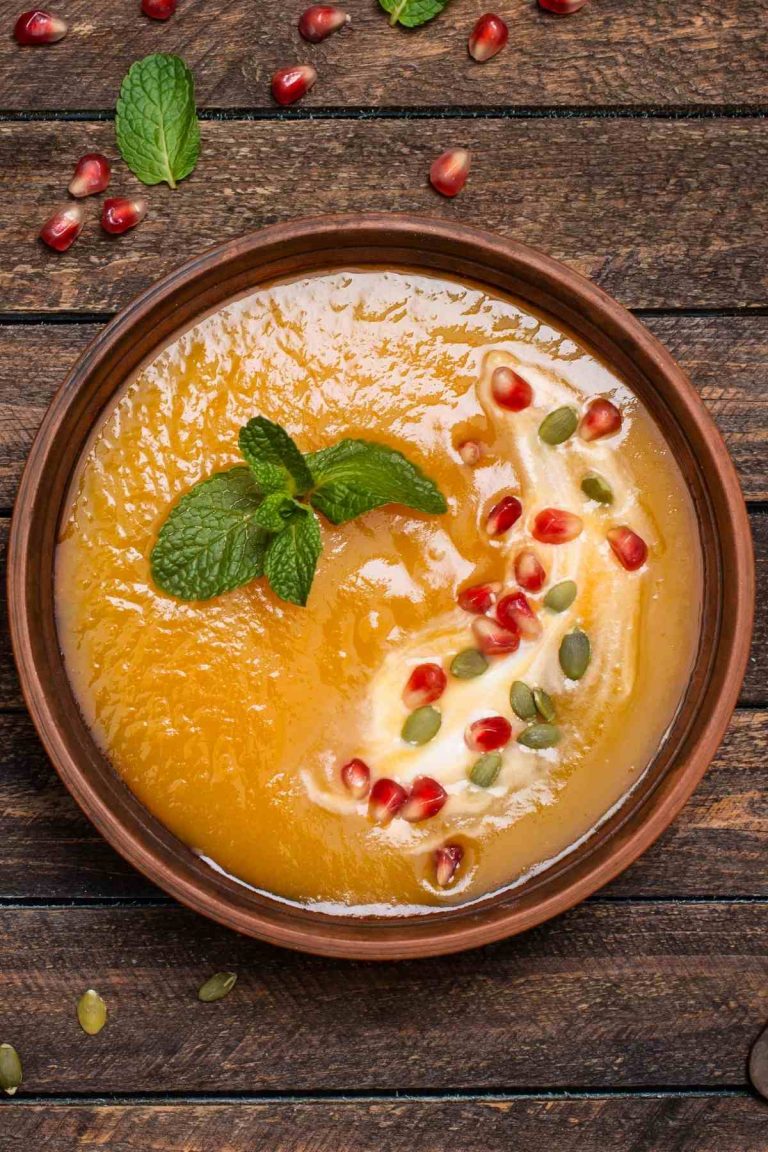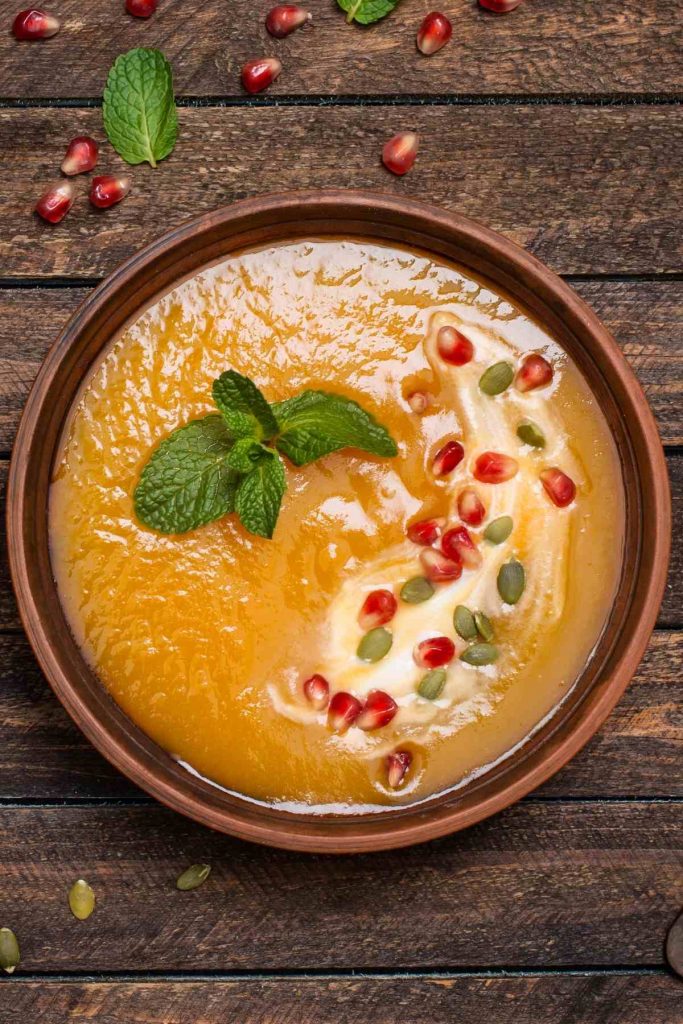 Perfect for fall, this vegan soup will satisfy your cravings for all things pumpkin. It's healthy, nutritious, and will keep you warm and cozy on all those chilly autumn nights.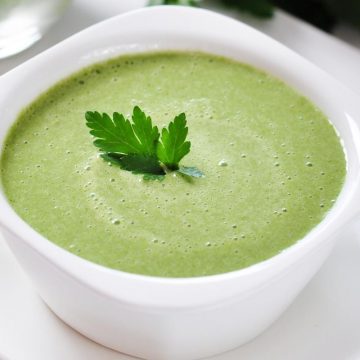 Easy Spinach Vegan Soup Recipe
If you have an allergy to dairy, this soup is a great option. Potatoes give it its smooth and creamy texture and it's ready to eat in only 20 minutes.
Print
Pin
Rate
Ingredients
10

ounces

fresh spinach leaves

1

tablespoon

vegetable oil

1

onion

2

teaspoons

minced garlic

2 ½

cups

vegetable broth

2

medium potatoes

1

teaspoon

nutmeg

optional

salt and pepper

to taste
Instructions
Wash the spinach leaves well. Peel and finely chop the onion and garlic. Peel and dice the potatoes.

Heat a large pan or a stock pot over medium-low heat until the oil is shimmering. Add the onion and garlic and stir often. Watch carefully so the garlic doesn't burn.

When the onion is tender but still white, add the spinach and stir just until wilted.

Add the vegetable broth and the diced potatoes. Cook for about 15 minutes until the potatoes are tender.

Use an immersion blender to thoroughly puree the mixture. Add salt and pepper to taste and serve!
Tried this recipe?
Follow or tag us on Pinterest @izzycooking