Your holiday turkey leftovers will never go to waste with these delicious recipes. Discover some of the tastiest ways to reuse leftover turkey and create a comforting meal that will warm your soul this winter.
This post may contain affiliate links. Please read my disclosure policy.
This recipe is sure to be a favorite in your household. Not only is it seasoned with hearty veggies, tasty noodles, and your delectable turkey, but it's easy to make, too.
Is there anything simpler than a crock pot meal? Make use of your tasty turkey leftovers with this easy slow cooker soup recipe.
If you're looking for a hearty and flavorful soup recipe, this is it. You can save any leftover poultry with this intense and delicious Thai coconut curry recipe.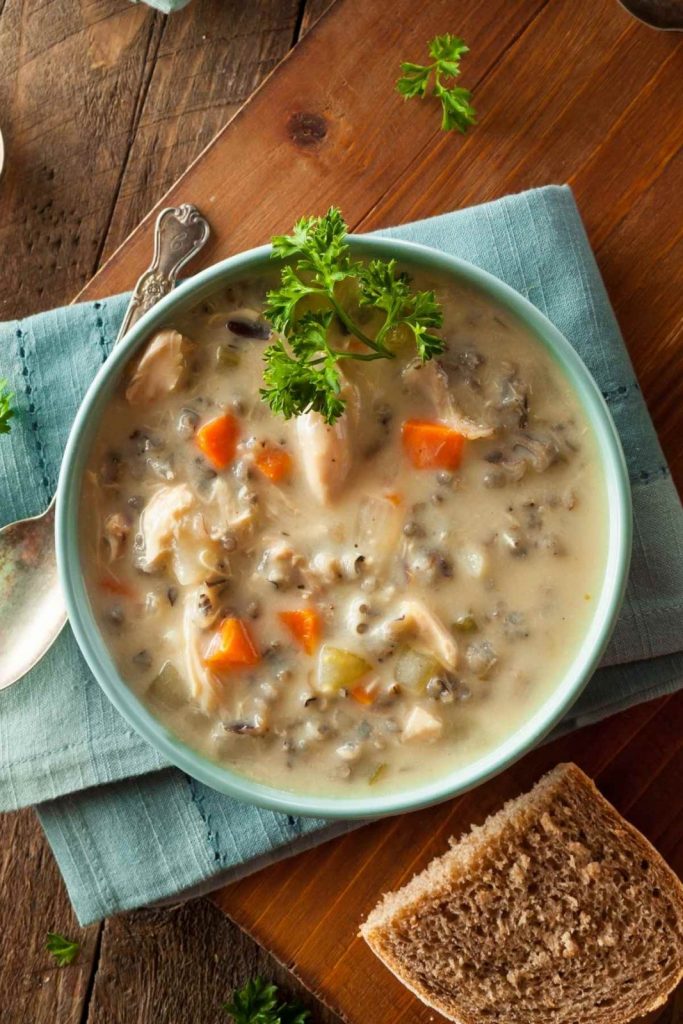 Made with turkey leftovers, wild rice, and tasty seasonings, this cozy soup is the perfect comfort meal for a cold fall or winter's day.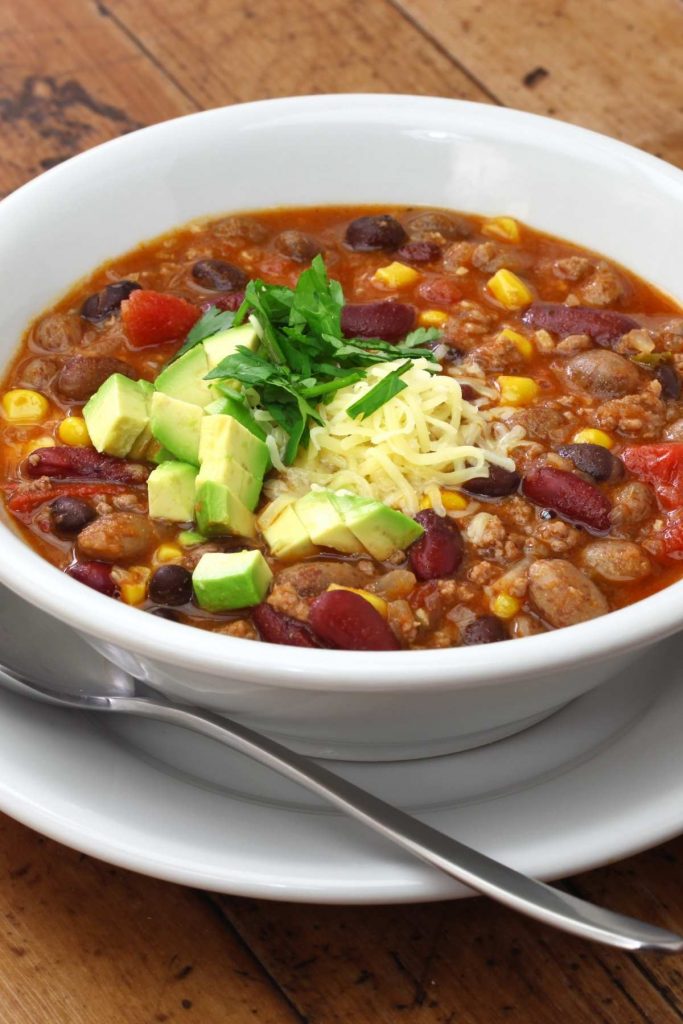 Made with ground turkey and seasoned broth, this tasty soup is filling and tasty. It only takes 30 minutes to whip up with leftover meat on hand. You can also try a slow cooker method for busy weeknights.
Give your turkey meal a spicy kick with this curry and coconut soup recipe. You can use this recipe with leftover chicken, too.
Hearty and healthy, this protein-packed soup is oh-so-tasty. In just one hour, this soup is ready to plate and serve.
Made with tomatoes and Italian seasonings, this tasty soup is a delicious way to use up your leftover turkey or chicken.
Thanksgiving leftovers have never tasted so good. This turkey gumbo is loaded with smoked sausage and rich spices for an unbelievably delicious stew.
An easy one-pot meal, this turkey orzo soup is warm, satisfying, and delicious.
Creamy turkey mushroom soup is an easy recipe that the whole family will love. It's healthy and delicious. It tastes so fresh that no one will ever guess it's made with leftovers.
The perfect fall soup, this recipe includes all your autumn favorites. Made with kale, turkey meat, butternut squash, homemade stock, and seasoned with sage and thyme, this soup warms the soul.
This creamy and delicious soup is a Mexican dish you won't be able to resist. Leftover turkey never tasted so good.
This comforting soup has it all. It's made with delectable leftover turkey meat, chiles, corn, tomatoes, beans, and tortillas. It's crunchy, savory, and filling.
Turkey chowder is every bit as warm and comforting as it sounds. Made in a slow cooker, this creamy soup is easy to prep and ready when you get home from work.
You will make sure you have leftovers after your next holiday once you try this turkey pot pie soup. It's a great way to use leftover turkey and still make a fresh meal at the same time. It's rich, creamy, and dairy-free to boot.
Give your turkey leftovers a southern twist with this turkey and poblano peppers soup recipe. The whole family will devour these leftovers in no time.
Creamy, spicy, and savory, this soup recipe is a family favorite. It's made with leftover turkey, hearty black beans, sweet corn, and a spicy broth. It's the perfect way to make use of your leftovers and still make a light yet satisfying meal.
Turkey and dumplings combined with veggies and herbs? Sign us up!
The best part about this healthy recipe is that it's ready in just 20 minutes. Grab your turkey leftovers and in no time, you'll have a tasty, low-carb, keto-friendly meal.
Enchilada soup is a meal the whole family will love. They will beg for seconds! You can use up your leftovers and please your picky eaters. Is there anything better?
This tasty barley soup is a light and healthy recipe that you'll turn to every time you have leftover meat. A light soup is a great way to bounce back after a day of Thanksgiving eating.
With leftover chicken or turkey, this easy noodle soup recipe is simple, easy, and totally delicious.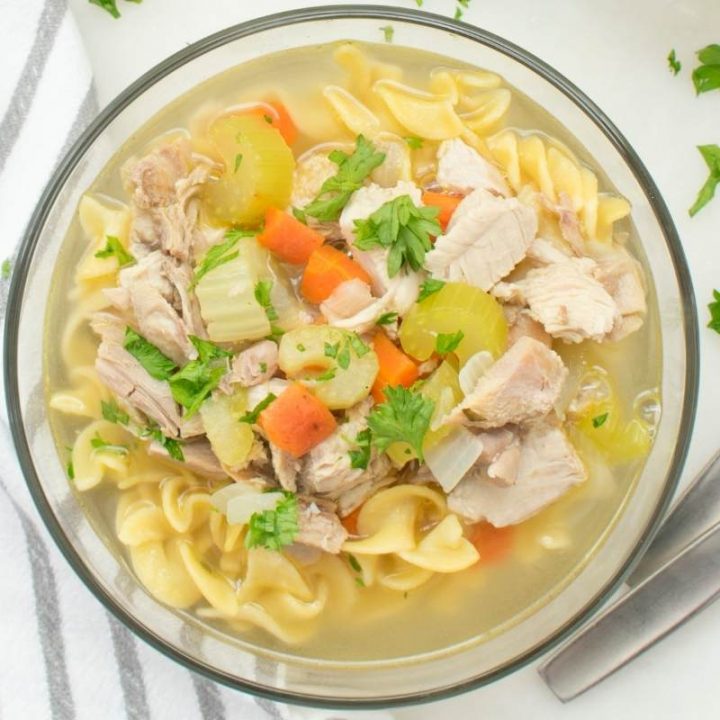 Easy Turkey Soup Recipe
This recipe is sure to be a favorite in your household. Not only is it seasoned with hearty veggies, tasty noodles, and your delectable turkey, but it's easy to make, too.
Print
Pin
Rate
Ingredients
3

tablespoons

olive oil

3

teaspoons

garlic

minced

1

onion minced

4

celery stalks

diced

4

large carrots

diced

12

cups

water

1

turkey carcass

2

chicken bouillon cubes

2

bay leaves

4

tablespoons

fresh parsley

minced

16

ounces

pasta noodles of your choice

salt and pepper

to taste
Instructions
Heat the olive oil in a heavy-bottomed pan or a Dutch oven. Add the garlic, onions, celery, carrots, and a pinch of salt and pepper. Cook, stirring often, for about 5-6 minutes until browned. Then pour in 6 cups of water.

Add the turkey carcass, chicken bouillon, bay leaves and parsley. Add the remaining water and bring the mixture to a boil.

When the soup begins to boil, reduce the heat to low and simmer for 2 hours. After 2 hours, use tongs to remove the meat from the carcass and add it to the soup.

Remove the turkey carcass from the soup and set it aside to cool.

Add the pasta or noodles to the soup and cook until tender.

Remove any remaining meat from the turkey carcass and add it to the soup.

Remove the bay leaves and any small pieces of bones, skin, or cartilage from the soup.

Season to taste with salt and pepper if necessary, and enjoy!
Tried this recipe?
Follow or tag us on Pinterest @izzycooking