If you love the delightfully earthy aroma and taste of rosemary, you're sure to enjoy these popular Rosemary Recipes below.
From roasted potatoes and pork chops to casseroles and cocktails, rosemary adds character and depth to every dish it's featured in. The fresh sprigs provide an intense and distinctive flavor that pairs perfectly with garlic, lemon and other herbs.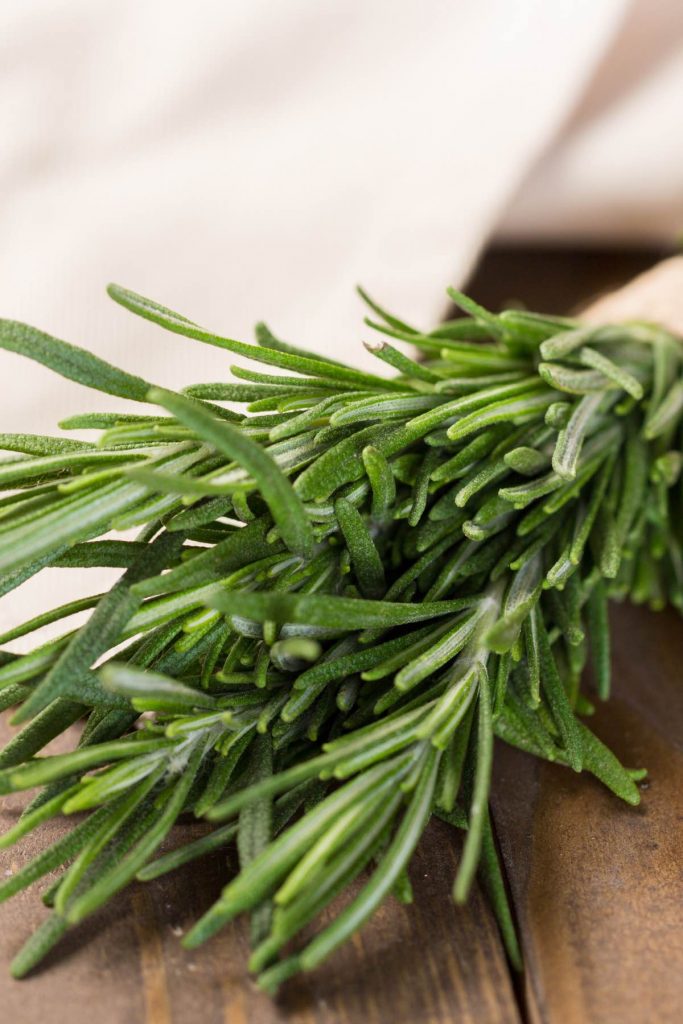 One thing to know about rosemary: a little goes a long way! Whether fresh or dried, this versatile herb imparts a lot of flavor, so be sure to use it sparingly. You can substitute one teaspoon of dried needles per tablespoon of fresh needles.
Ready to upgrade your homemade meals? A sprig of rosemary is sure to do the trick! Infuse it into your soups, sauces and casseroles for an instant burst of flavor.
What Dishes Do You Use Rosemary For?
Rosemary is a versatile aromatic herb that's often used in Mediterranean, French and Italian cuisines. It's perfect for adding a distinctively earthy flavor to your meals. 
Use it to season chicken, fish, and red meat, or for infusing soups, stews and sauces. A fresh sprig also makes a great garnish for meat or even your favorite cocktails.
What Meat Does Rosemary Go With?
Rosemary is a versatile herb that goes well with most proteins. Use it to season or marinate chicken, pork, lamb, steak, and fish. 
Even vegetarian proteins like tofu and beans can be made more delicious with a sprig or two of rosemary.
How to Store Fresh Rosemary
Rosemary is an evergreen herb, which means it's available year-round. It can withstand sub-zero temperatures outside, so you can definitely store it in your freezer.
Simply put the fresh sprigs in a freezer-safe, airtight container. Another trick is to remove the needles from the stem and stir them into olive oil or melted butter.
Pour the mixture into an ice cube tray and freeze. The frozen cubes can be conveniently used in soups and sauces, or for pan-searing chicken and fish.
Popular Rosemary Recipes
Looking for a quick and foolproof midweek dinner for picky eaters? Simple and satisfying, these boneless chicken breasts are delicious when paired with roasted potatoes, rice or pasta.
If you've never tried your hand at homemade bread, let this recipe be your introduction! It's surprisingly easy to make and a bread maker isn't required. Best of all, this loaf is perfectly seasoned with garlic and fresh rosemary for a swoon-worthy aroma and taste.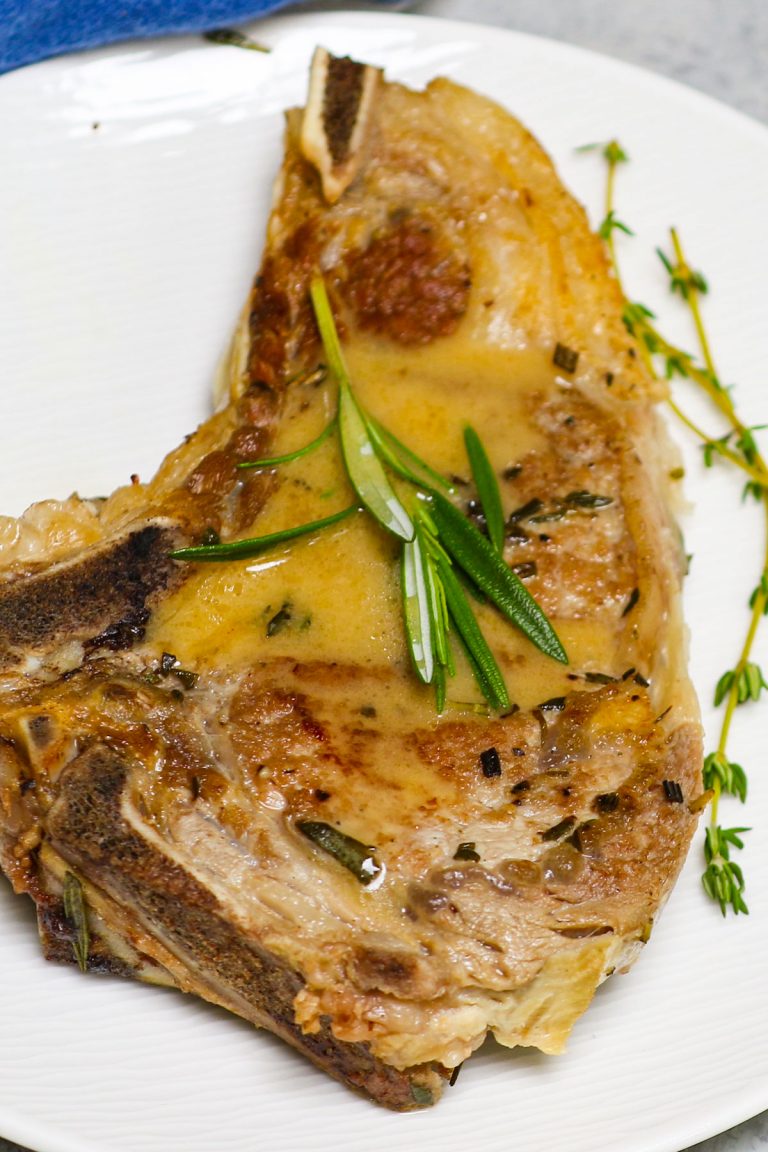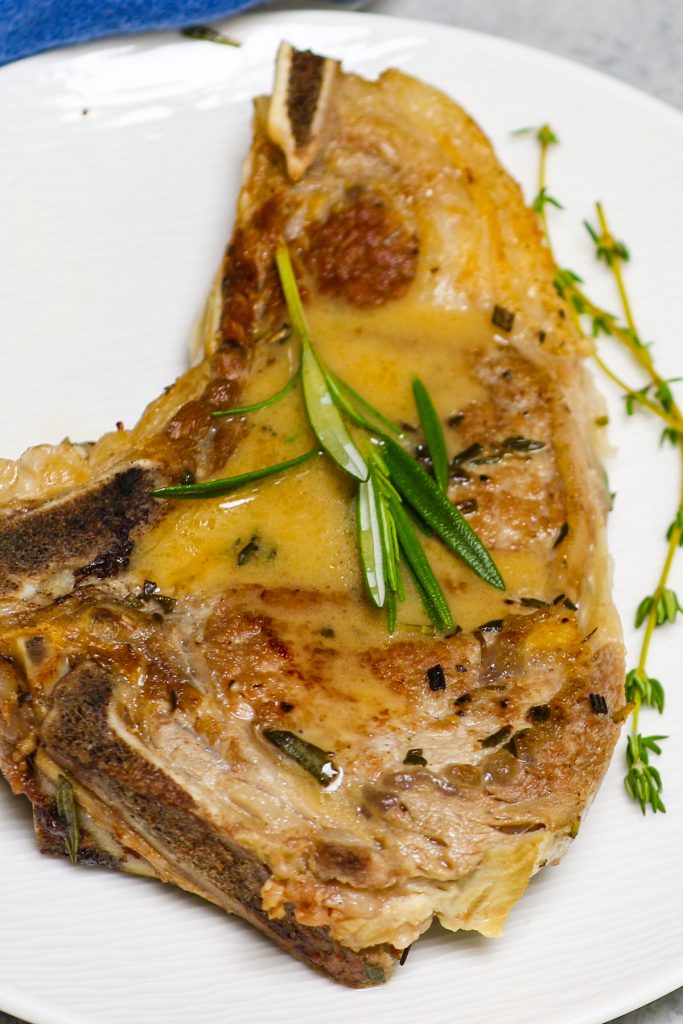 Served with mashed potatoes and steamed veggies, veal chops are perfect for a special occasion or date night at home. The chops are marinated with fresh herbs, then pan-seared and braised to perfection. Drizzle with a homemade rosemary butter sauce for a restaurant-quality experience.
Air Fryer Lamb Chops are ready in less than thirty minutes, but taste like you spent all day slaving over a hot stove. Marinated with garlic and rosemary, the chops are crispy on the outside with a juicy and succulent middle.
This classic side dish is always a hit at the dinner table! Potato wedges are baked with olive oil, duck fat and rosemary until they're golden and crispy. Serve with all of your favorite proteins.
Did you know that a healthy diet includes at least two servings of fish per week? This rosemary salmon is a quick and delicious way to get your omega-3's. Serve with veggies and mashed potatoes.
Need a quick dinner recipe that's sure to impress? These mouth-watering pork chops are seared and simmered in a rich rosemary garlic butter sauce. Enjoy with side dishes like roasted asparagus or roasted potato wedges.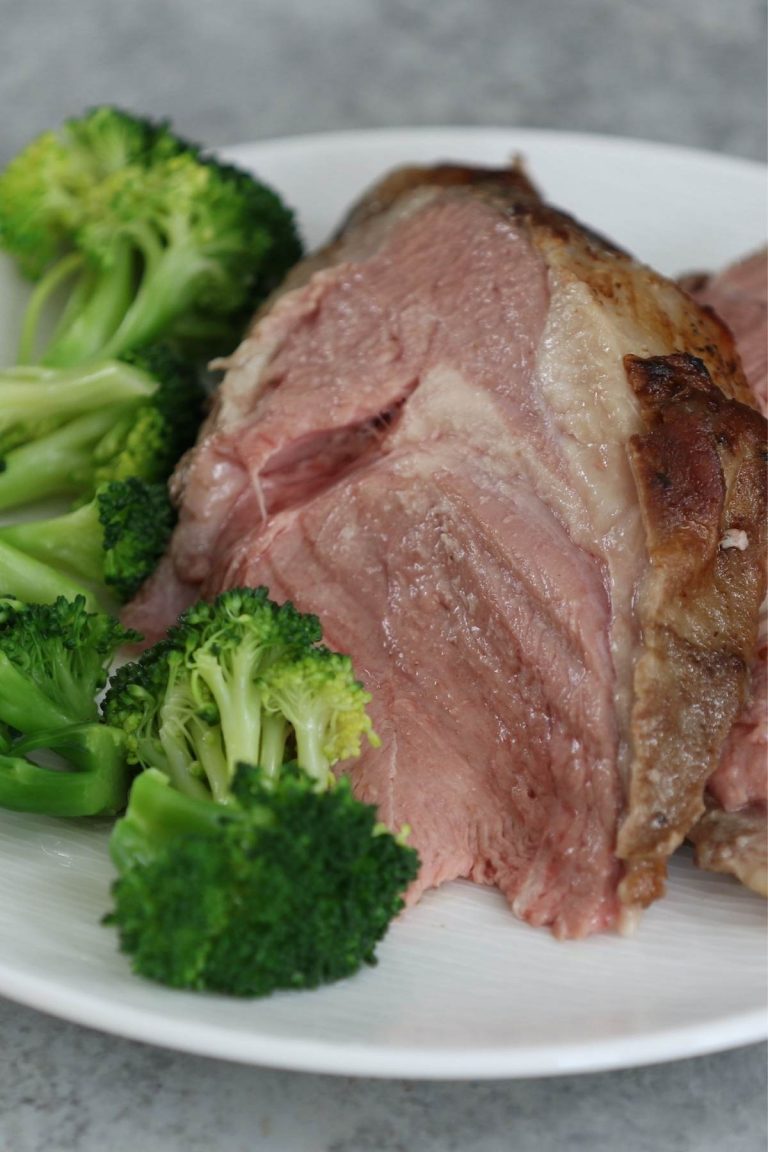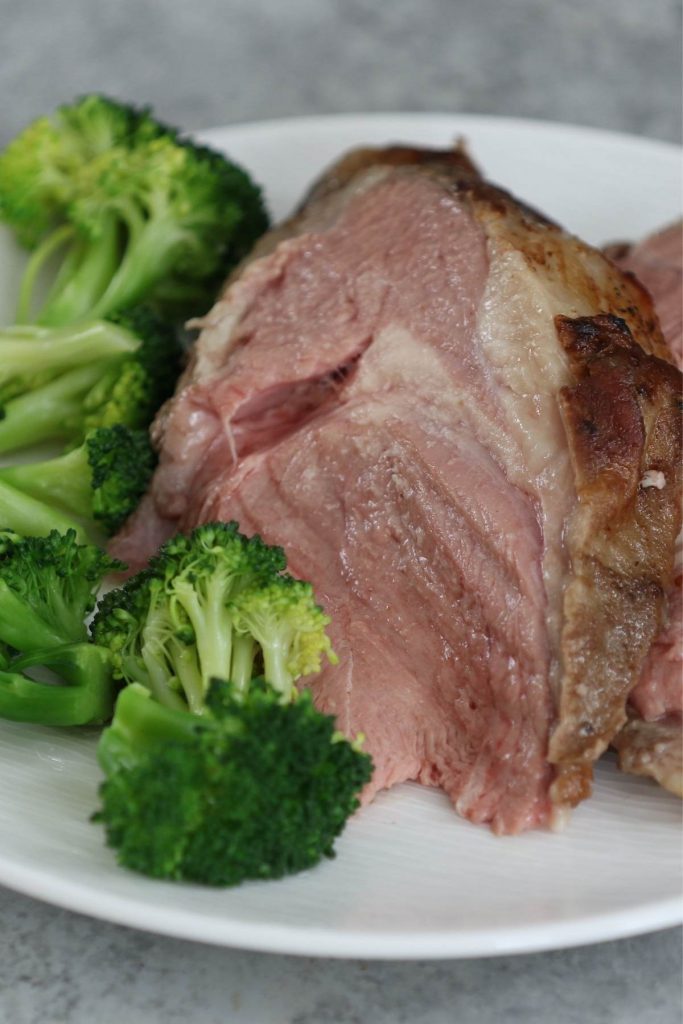 The sous vide method produces an incredibly tender and flavorful leg of lamb. Whether you use a boneless or bone-in cut, the rosemary and garlic flavors make this meal simply irresistible. Enjoy with honey-glazed carrots or parmesan roasted broccoli florets.
This roast turkey recipe is perfect for feeding a large family on special occasions. Drizzled with a mixture of olive oil, rosemary, and lemon zest, the turkey turns out delightfully crispy on the outside and is bursting with flavor.
Boneless beef chuck roast is seasoned with bay leaves and fresh rosemary, then roasted until tender and flavorful. Serve with potatoes for Sunday dinner, then use the leftovers for a roast beef sandwich on Monday.
Despite being a lean cut, this pork sirloin roast comes out juicy and moist every single time. It's delicately seasoned with garlic, thyme and rosemary for a meal that could easily have come from your favorite restaurant.
Brining is a simple extra step that ensures your pork chops are well-seasoned and super tender. This brine infuses pork chops with the flavors of brown sugar, garlic and rosemary before grilling or baking. Serve with your favorite sides like steamed broccoli or boiled potatoes.
You May Also Like
Best Recipes Using Rosemary (Beef Chuck with Rosemary Recipe and More)
Boneless beef chuck roast is seasoned with bay leaves and fresh rosemary, then roasted until tender and flavorful. Serve with potatoes for Sunday dinner, then use the leftovers for a roast beef sandwich on Monday.
Print
Pin
Rate
Ingredients
4

pounds

boneless beef chuck roast

2

tablespoons

unsalted butter

1

tablespoon

vegetable oil

1

large yellow onion

peeled and cut into large wedges

4

potatoes

cut into large pieces

6

carrots

2

celery stalks

cut into large pieces

1

tablespoon

garlic powder

2

sprigs fresh rosemary

or 2 teaspoons dried rosemary

6

ounces

tomato paste

1

cup

red wine

2

cups

beef stock

2

bay leaves

salt and pepper to taste
Instructions
Preheat the oven to 350˚F. Season the beef all over with salt and pepper.

Add the butter and oil to a large Dutch oven over medium-high heat.

When the butter melts, add the beef and sear until golden brown on all sides. Transfer to a plate and set aside.

Add the onion, potatoes, carrots, celery, garlic powder, and rosemary to the pan. Toss together and cook, stirring occasionally, until browned.

Stir in the tomato paste and continue to cook for another 2-3 minutes.

Deglaze the pan with the red wine, scraping the brown bits from the bottom of the pan with a wooden spoon. Continue to cook for another 2-3 minutes.

Place the seared beef back into the pan along with the beef stock and bay leaves.

Cover the pan and transfer to the oven. Cook for about 4-6 hours or until the beef is tender and shreds easily.

Add salt and pepper to taste and remove the bay leaves.

Serve, and enjoy!
Tried this recipe?
Follow or tag us on Pinterest @izzycooking