Rice flour is a versatile ingredient that can be used in a variety of dishes. From sweet and chewy mochi to savory bread and roti, there are a lot of delicious options to choose from! We've collected 12 popular rice flour recipes for you to try.
Rice flour is also gluten-free, so it's a good option if you're sensitive to wheat.
What Can I Use Rice Flour For?
Rice flour is extremely versatile! It can be used as a thickener in batters, soups, and stews, and often replaces wheat flour in baked goods.
Popular Rice Flour Recipes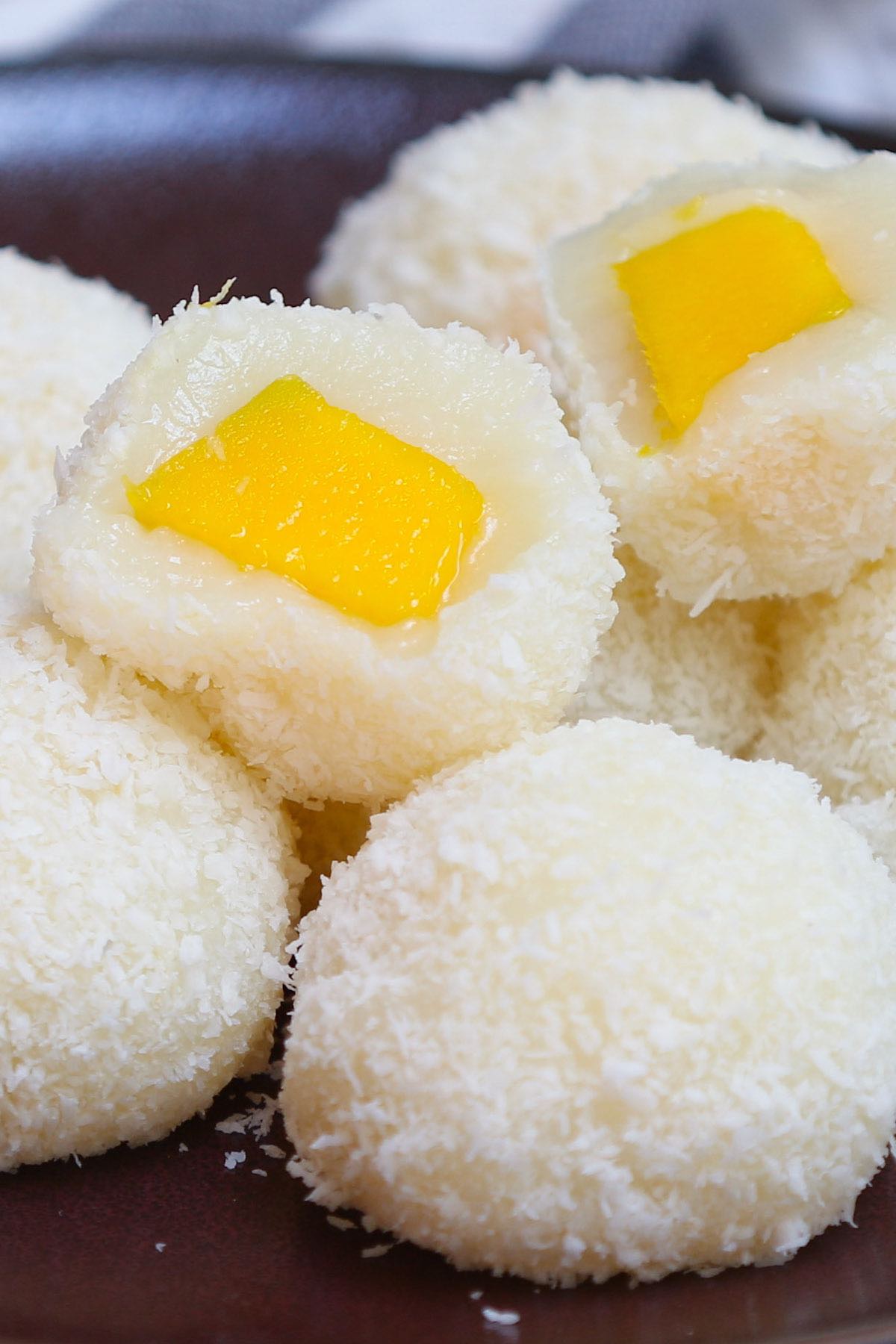 Sweet and chewy, mochi is a snack that's addictive! This one has a juicy piece of mango hidden in the middle!
You'll love the light and fluffy texture of these pancakes! Enjoy them with butter, maple syrup, and your favorite berries!
This rich cake is delicately flavored with vanilla and ground almonds. Enjoy it with a cup of hot tea or coffee!
This bread is an excellent option if you're looking for a wheat-free alternative to wheat bread. The recipe offers instructions and tips for achieving great results.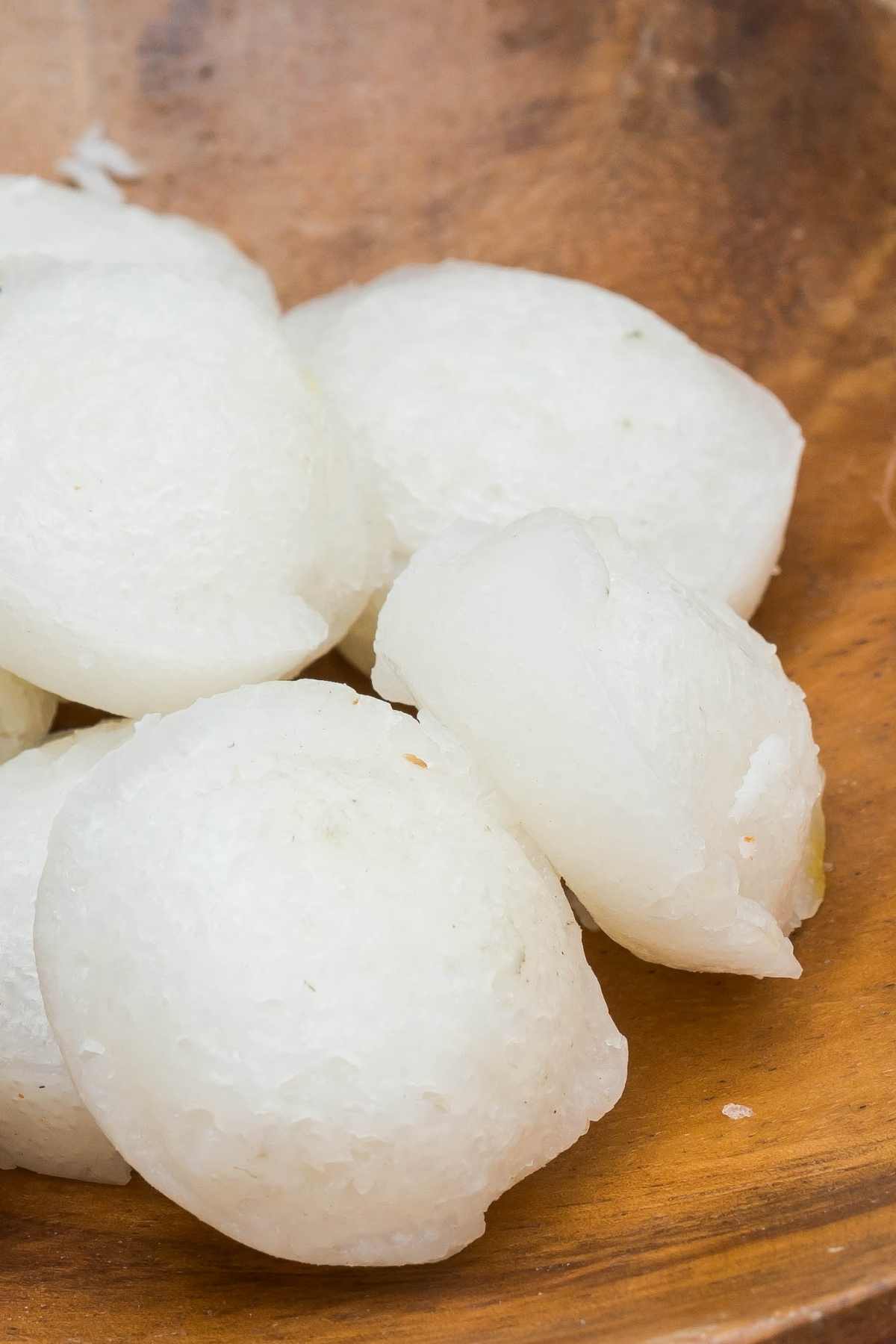 These light and airy steamed rice cakes look like bite-sized muffins! They can be enjoyed as a dessert or as a savory snack!
This gluten-free roti has just 2 ingredients! Give this recipe a try the next time you're making a curry!
Your family will love these sugar cookies! They're easy to make and are wonderful served with hot coffee or tea.
The next time you're craving the delicious snap of a rice cracker, make your own! You'll need just 4 ingredients and they're ready in less than 30 minutes!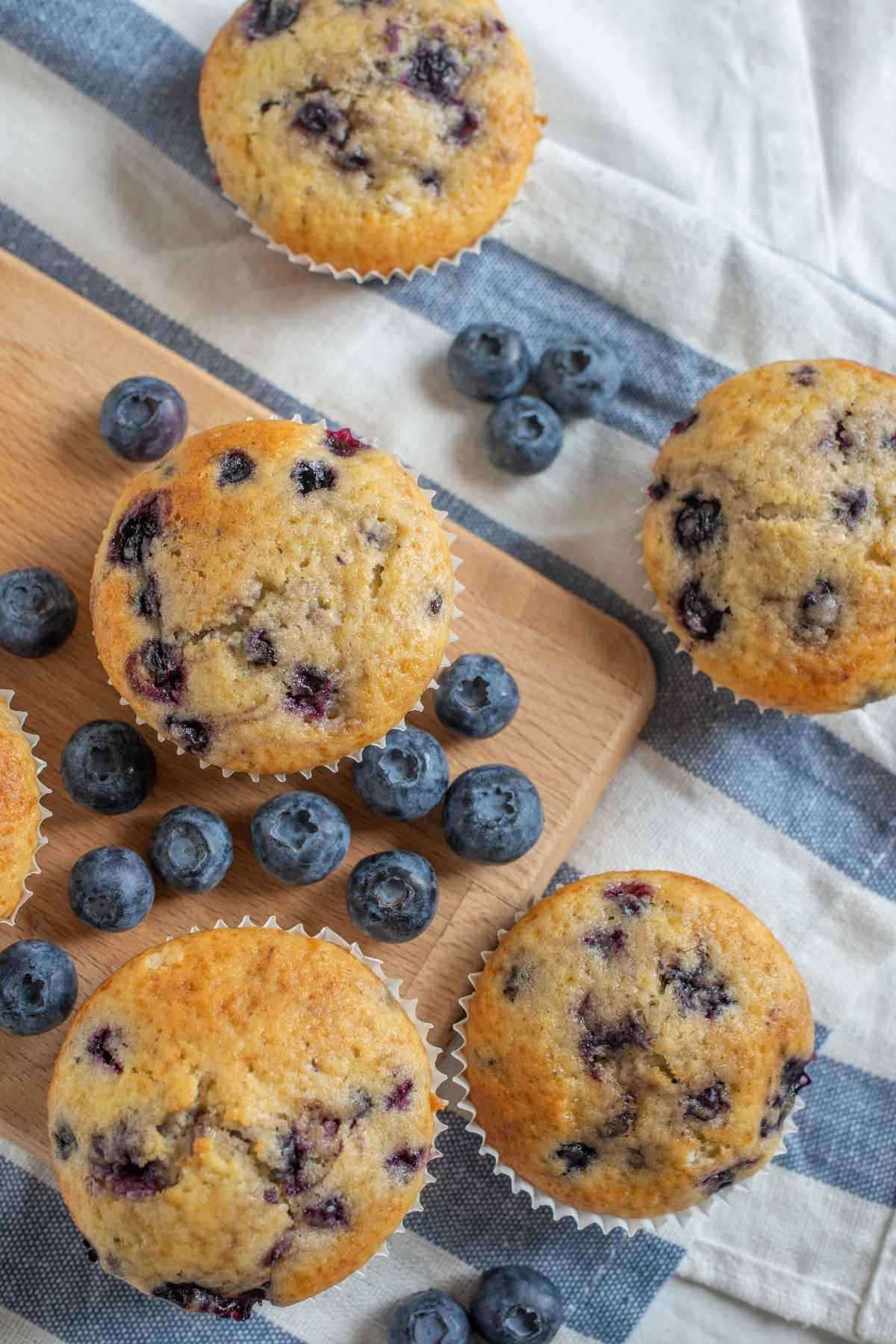 This recipe for gluten-free blueberry muffins comes out moist and fluffy every time! You can use fresh or frozen blueberries and they take just 20 minutes to bake.
In just 10 minutes from start to finish, you can make these chewy rice balls! Serve them in the brown sugar ginger broth included in the recipe!
These sweet cakes are full of delicious coconut flavor! Enjoy them as a snack or serve them for breakfast with jam. They're ready to enjoy in just 30 minutes!
You can use these slightly chewy Asian rice cakes in a number of ways! Enjoy them in stews, stir-fried, or dip them into a sauce!
How to Make Homemade Rice Flour
You may be surprised to learn that you can make your own rice flour at home! All you need is rice and water. You can use this recipe for easy-to-follow instructions.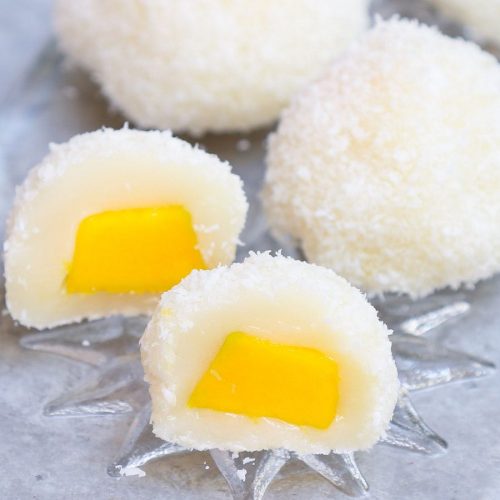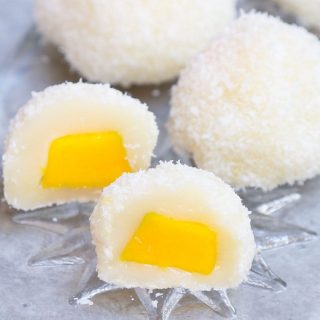 Rice Flour Mango Mochi Recipe
Sweet and chewy, mochi is a snack that's addictive! This one has a juicy piece of mango hidden in the middle!
Print
Pin
Rate
Ingredients
3/4

cup

glutinous rice flour

1/2

cup

powdered sugar

1/4

cup

cornstarch

1/2

cup

milk

1/3

cup

coconut milk

1

mango

use a ripe mango that's sweet and not too firm

1

tablespoon

unsalted butter melted

shredded coconut for coating
Instructions
In a large mixing bowl, add glutinous rice flour, cornstarch, sugar, milk, coconut milk. Mix well and add melted butter.

Mix until everything is dissolved completely. (It's important to make sure the mixture is smooth without any lumps.)

Transfer the mixture to a smaller bowl that can fit into your steamer.

Add a steaming rack to a large pot and add about 2 inches of water. Once boiling, place the bowl with the mixture into the pot.

Cover and steam for 10 minutes until the dough becomes slightly translucent. (To test the doneness, poke the dough using a spatula or fork, if there's no liquid in the middle, the dough is ready.)

Transfer the mochi dough to another plate, cover with plastic wrap, and let it cool to room temperature. (Use oven mitts or kitchen towel when removing the plate from the steamer as it's very hot!)

In the meantime, cut the mango into small square cubes (about 1/2 inch).

Wet your hands with water and take about 1 ½ tablespoon of dough. Form the dough into a ball and flatten it into a circular shape using your hands.

Place a piece of mango in the center. Pinch the four corners of the dough, and then pinch the remaining corners together.

Coat the mochi ball with shredded coconut. Chill the mango mochi balls in the refrigerator for at least 30 minutes before serving.
Tried this recipe?
Follow or tag us on Pinterest @izzycooking