Pork loin is an economical cut of meat that can be prepared in many ways. It can be cut into chops or cooked whole.
The next time pork loin is on the menu, try one of these recipes. We've collected 15 of the best pork loin recipes for you to make at home.
A flavorful dry rub injects this smoked pork loin with extra flavor. It has a deliciously smokey crust that everyone will love.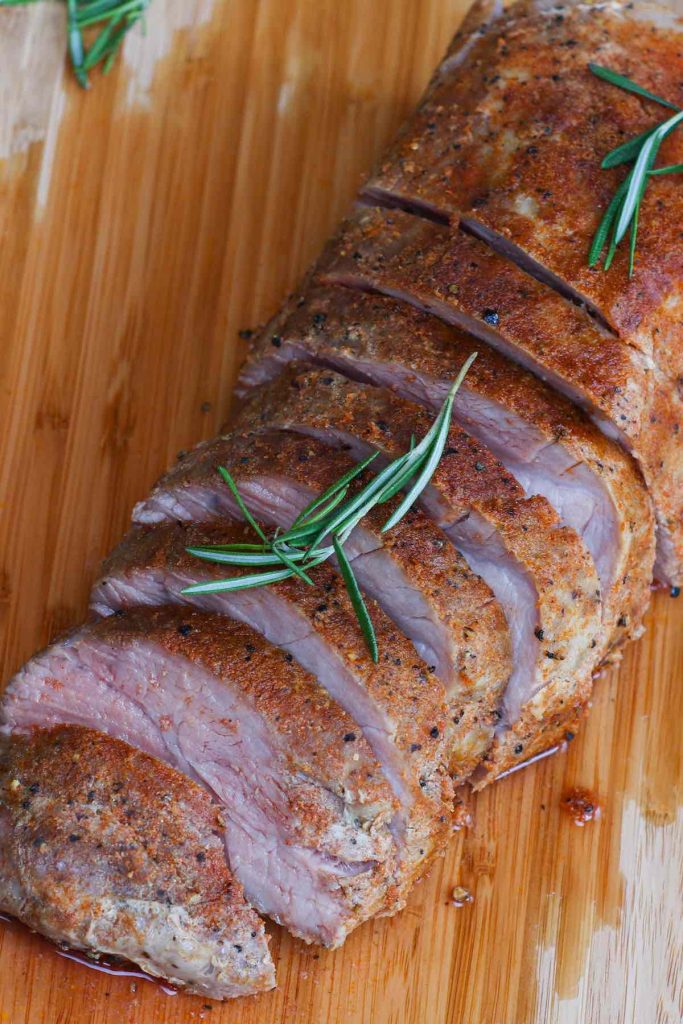 Cooking pork loin using the sous vide method ensures that it's tender and juicy. It takes 10 minutes of prep time and then cooks low and slow until it's perfectly done.
A dry rub makes this roasted pork loin extra flavorful and it's topped with a sweet honey garlic butter sauce! Serve it with steamed rice and your favorite green veggie.
A slow cooker makes easy work of this saucy pork loin. Set it up in the morning and enjoy a delicious meal for dinner!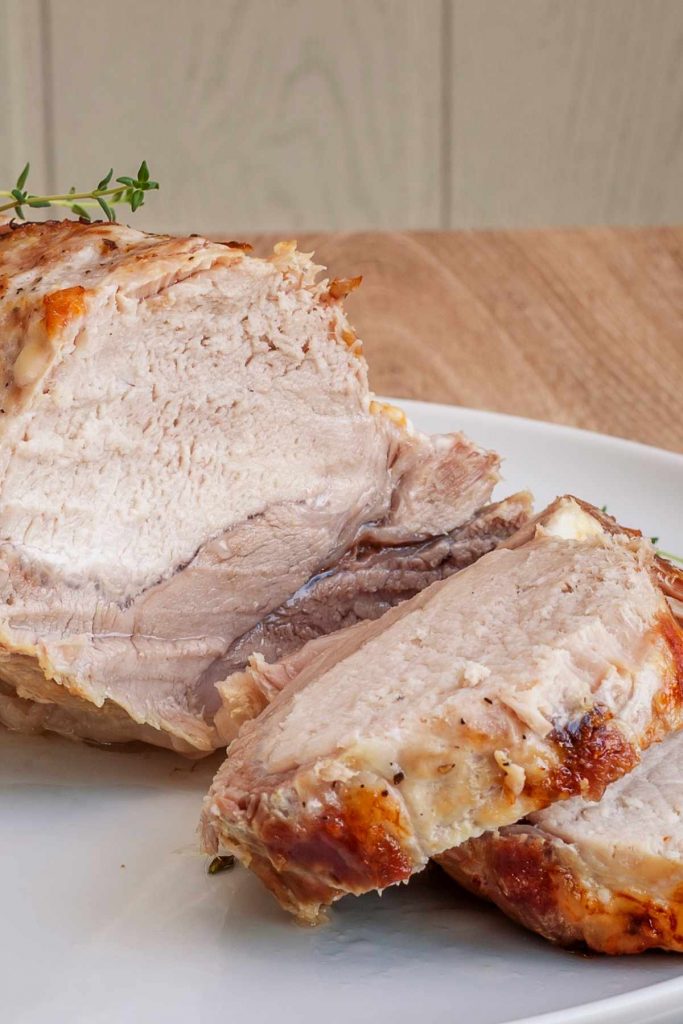 This Instant Pot pork loin is ready to eat in less than an hour. It's full of delicious flavors and is wonderful served with mashed potatoes and green peas.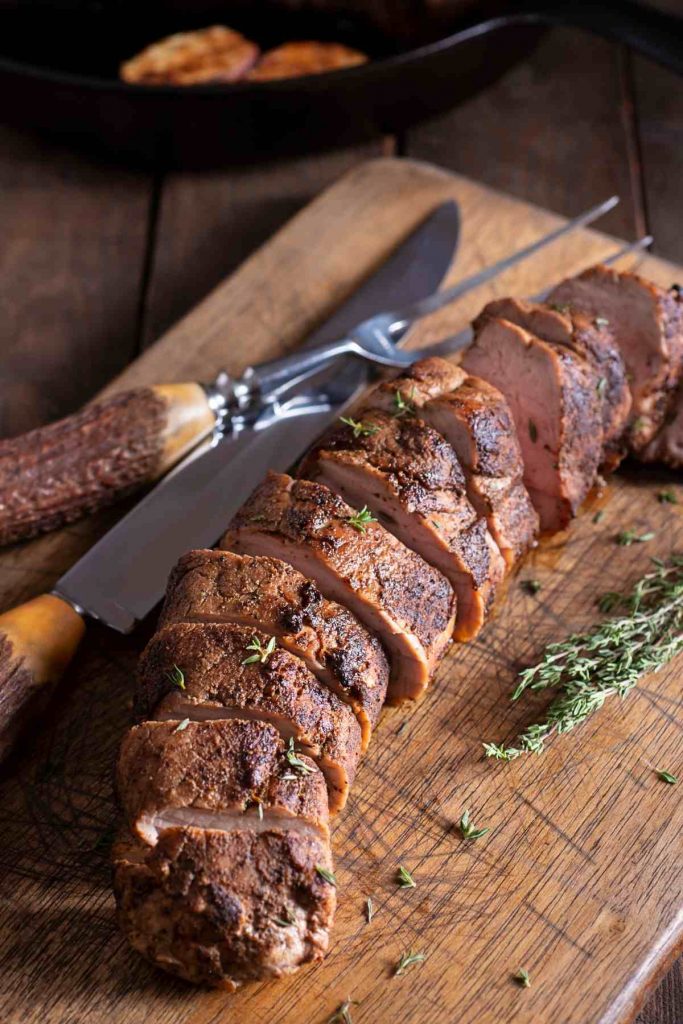 The pork in this recipe is perfectly seasoned with garlic powder, cumin, chili powder and smoked paprika. It's super easy to prepare and bakes up beautifully.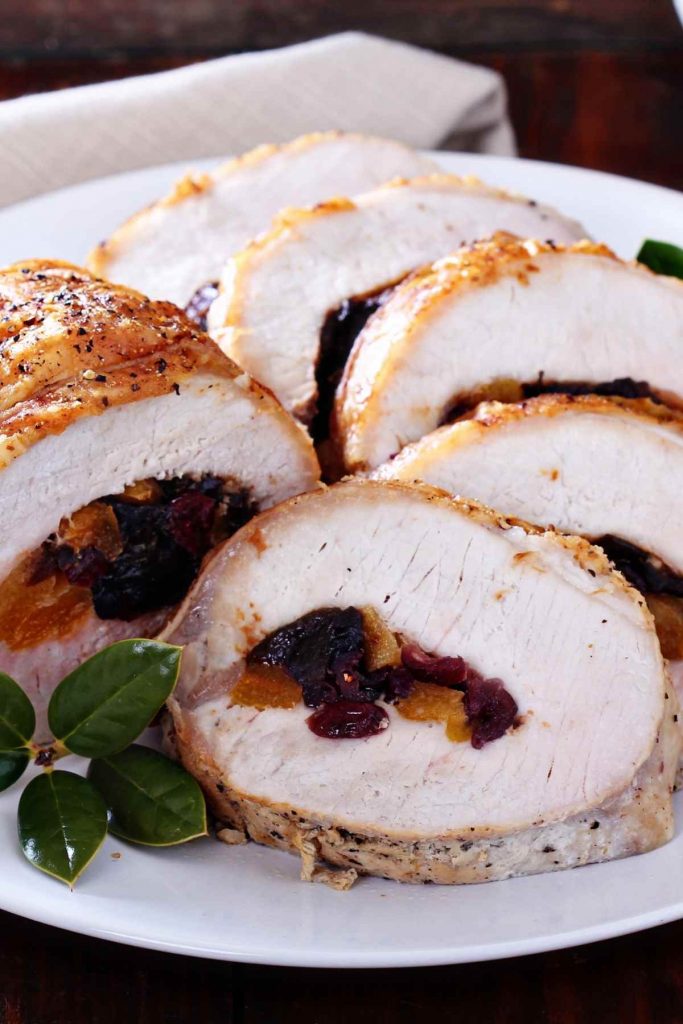 Stuffing a pork loin makes it extra special and is impressive enough to serve to guests! Enjoy it with potatoes or rice, and your favorite veggies.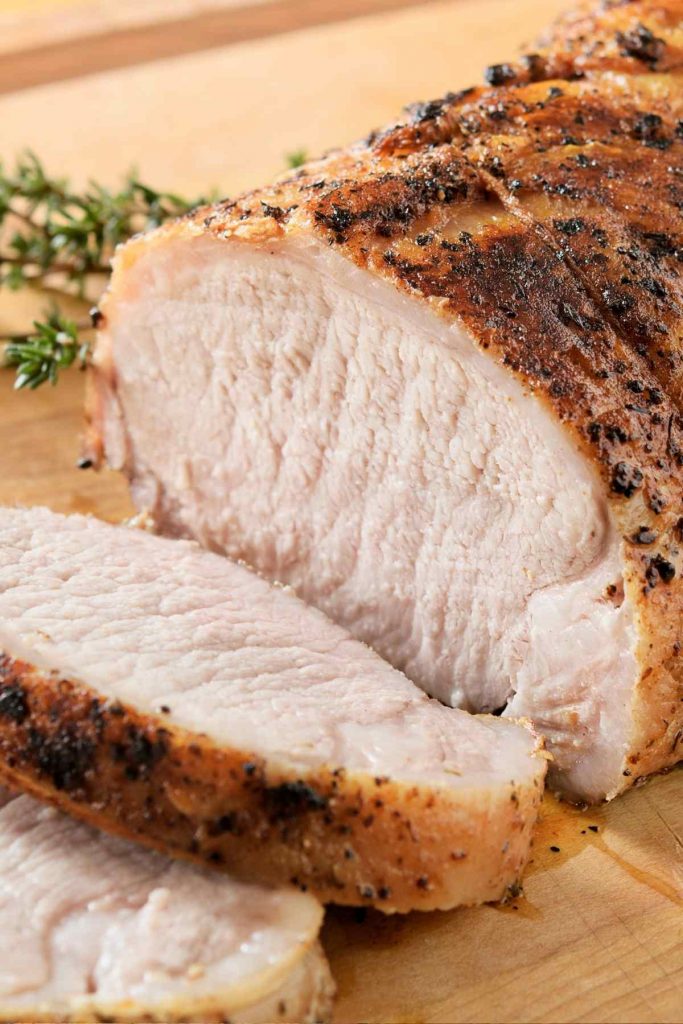 Pork loin cooked in an air fryer has a delicious crust. This dish is super easy to make and is ready to eat in just 45 minutes!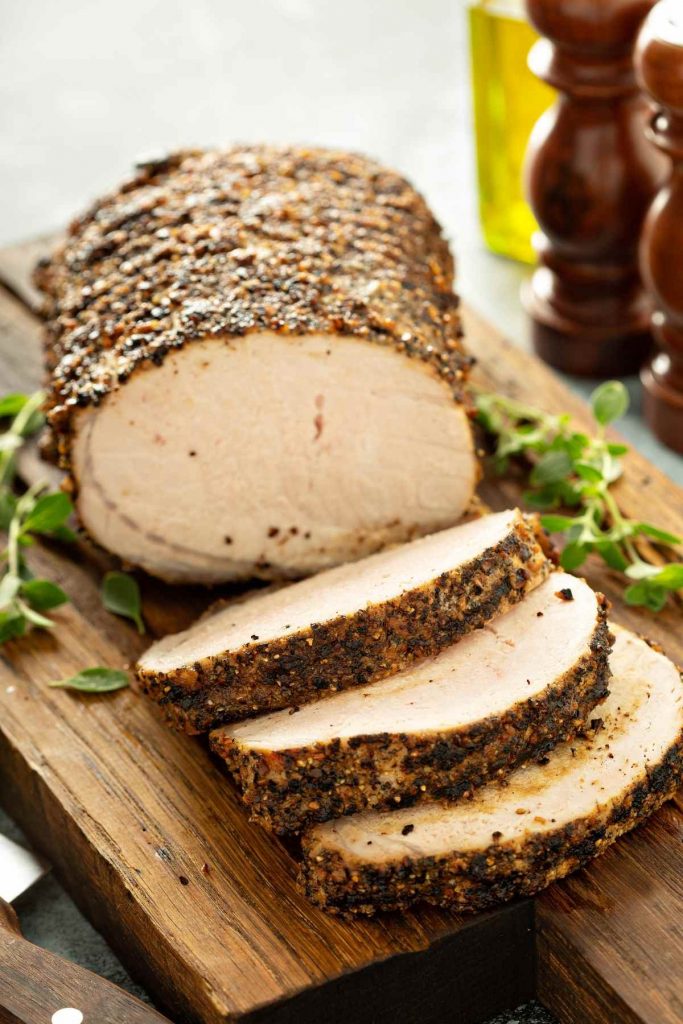 You'll be thrilled with how great this oven roasted pork loin turns out and it couldn't be easier to make. Serve it with oven roasted potatoes and asparagus!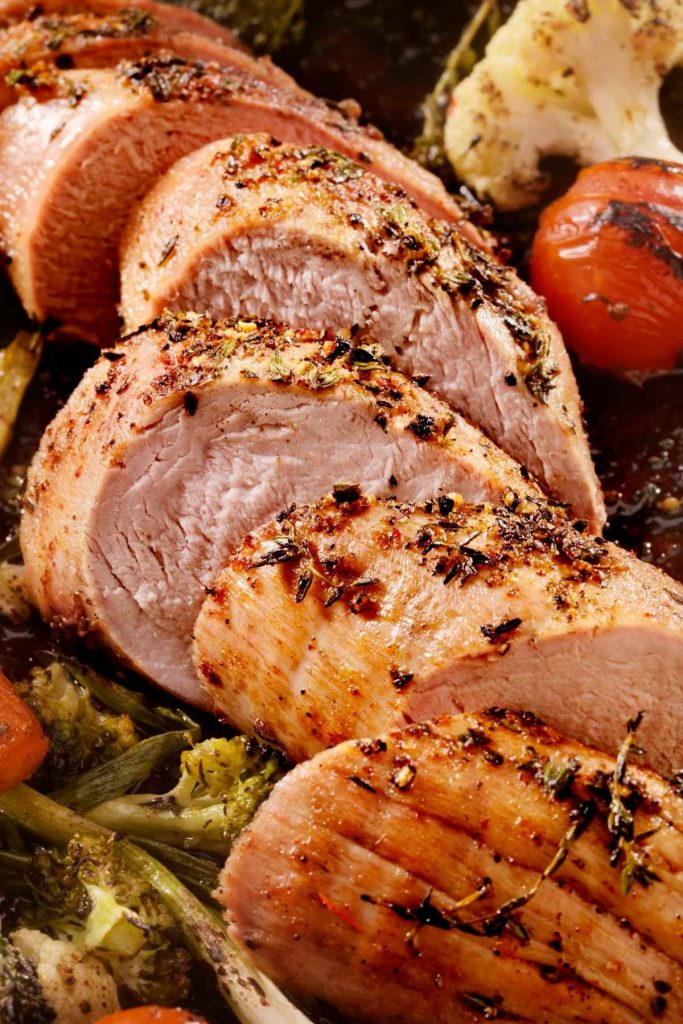 This marinade can be used for pork loin, tenderloin, or chops! You'll want to marinate the pork for at least an hour and then cook it on the grill, in the oven, or on the stove top.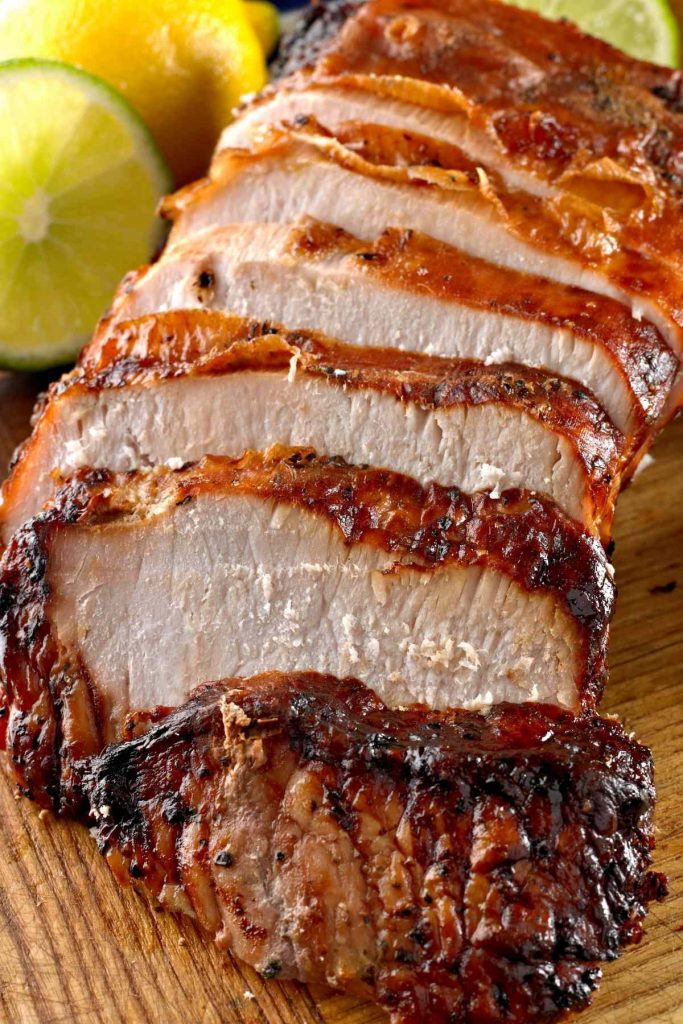 The pork in this dish is marinated and then grilled to perfection. Serve it at your next summer party with corn on the cob and potato salad!
Wrapping pork loin in bacon adds a delicious smoky flavor. You'll need just three ingredients to make this dish and it turns out great every time.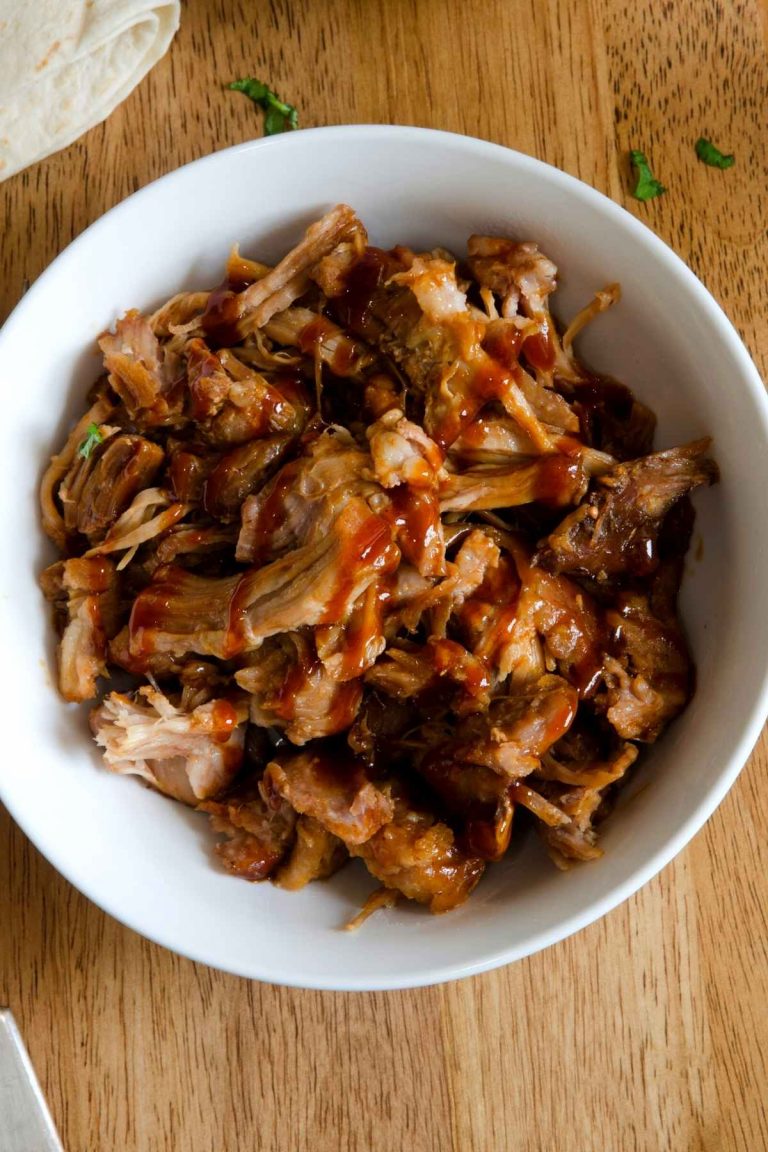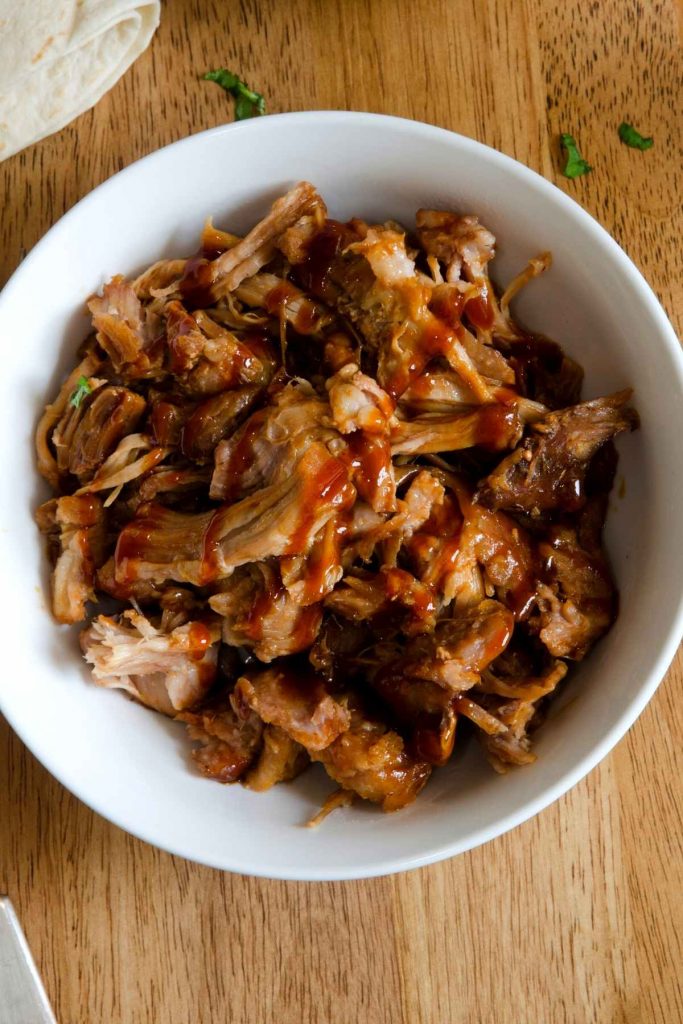 Make this delicious pulled pork the next time you're feeding a crowd. It's full of bold flavors and makes amazing pulled pork sandwiches!
This simple pork loin dish comes together with a handful of basic ingredients. It's super easy to make and pairs well with mac & cheese and green veggies.
The flavors of fresh thyme and rosemary really shine through in this pork loin roast. Enjoy it for dinner with your family and serve the leftovers on sandwiches!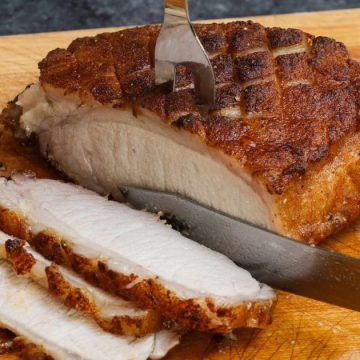 Best Pork Loin Recipe Collection
A flavorful dry rub injects this smoked pork loin with extra flavor. It has a deliciously smokey crust that everyone will love.
Print
Pin
Rate
Ingredients
3-6

pound

pork loin

boneless or bone-in, with some fat on top (see note)

2

tablespoons

mustard

or olive oil
Spice Rub – see note
1

teaspoon

kosher salt

1

teaspoon

black pepper

freshly ground

1 ½

teaspoons

paprika

or smoked paprika

1

teaspoon

garlic powder

or granulated garlic

1

teaspoon

onion powder

or granulated onion

1

tablespoon

brown sugar

½

teaspoon

cayenne

optional for a kick
Instructions
Pre-heat the smoker to 225°F, adding water-soaked wood such as apple, cherrywood, hickory or mesquite (note: you may need to add more during smoking).

While you're waiting for the temperature to come up, prepare the rub and pork loin roast. In a medium bowl, mix the paprika, garlic powder, onion powder, salt, pepper, brown sugar and optional cayenne.

Pat dry with paper towels if needed to remove excess moisture. Trim off excess so there's no more than ¼-inch layer. Score the fat layer down to the flesh using a sharp knife in a criss-cross pattern.

Rub the meat all over with the mustard or olive oil. Then rub the spices on all sides. Insert a wireless thermometer probe into the middle (if using).

Once the smoker temperature is stable, place the pork loin on the grates with the fat side facing up. Close the lid and adjust the vents if needed.

Smoke until the internal temperature reaches 145-150°F, about 2 ½ to 3 hours for a 3-pound pork loin.

Remove from the smoker and tent with foil. Let rest for 5 minutes so the juices redistribute throughout the meat. Then slice and serve.
Notes
Pork Loin: You can use any pork loin from 2 to 6 pounds, boneless or bone-in. A thin layer of fat on top will baste the meat and keep it juicy. For a larger roast, double the rub quantities to ensure adequate seasoning.
Grill Option: If you want to use a BBQ instead of a smoker, soak 2 cups of wood chips in water and wrap in heavy aluminum foil to make a packet. Poke several small holes (to allow smoke to escape) and place beneath the grill grates. Preheat the grill to 225°F with one side off/no charcoal. Place the pork loin on the cool side to cook over indirect heat. Replace the wood packet every 60-90 minutes as needed to maintain the smoke.
Brine (optional): To make the meat even more tender, you can always brine the meat overnight following this recipe.
Storage: Cooked pork loin can sit at room temperature for no more than two hours, but can be stored in the refrigerator for 3-4 days in an airtight container. It also freezes well in a resealable plastic bag.
Leftovers: You can use leftover pork loin to make sandwiches, lo mein and more.
Tried this recipe?
Follow or tag us on Pinterest @izzycooking