Mussels are a type of shellfish that can be enjoyed in many dishes. They're easy to cook and have a wonderful meaty texture. If you enjoy mussels, you'll appreciate this list of delicious mussel recipes. In this post, we're sharing 15 of the best mussel recipes. From seafood gumbo to hearty potato mussel chowder, you'll find a few new favorites here!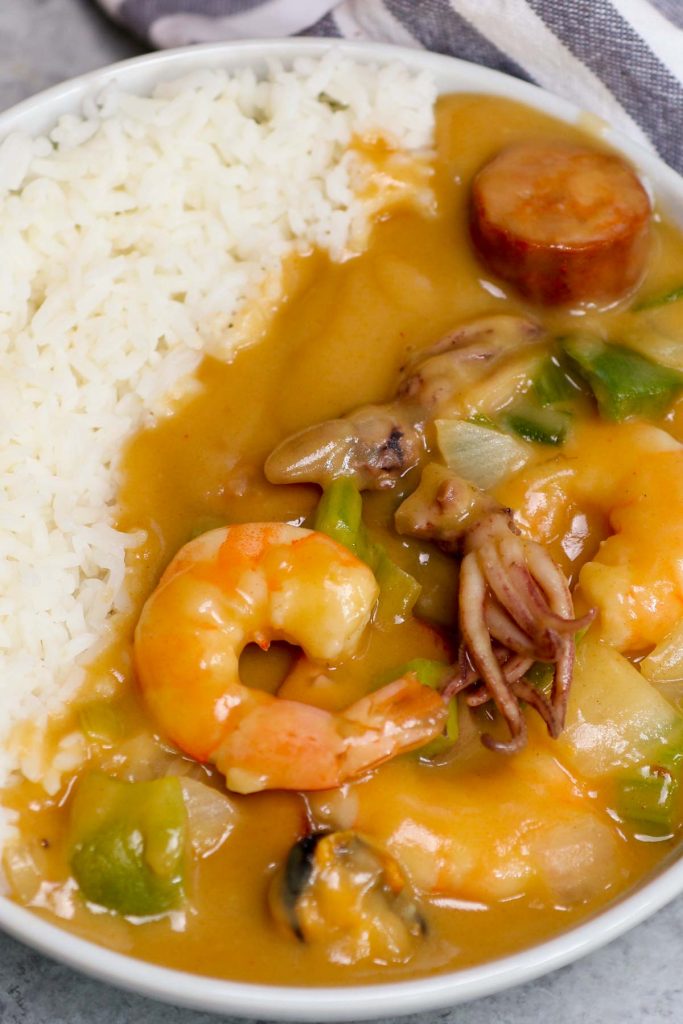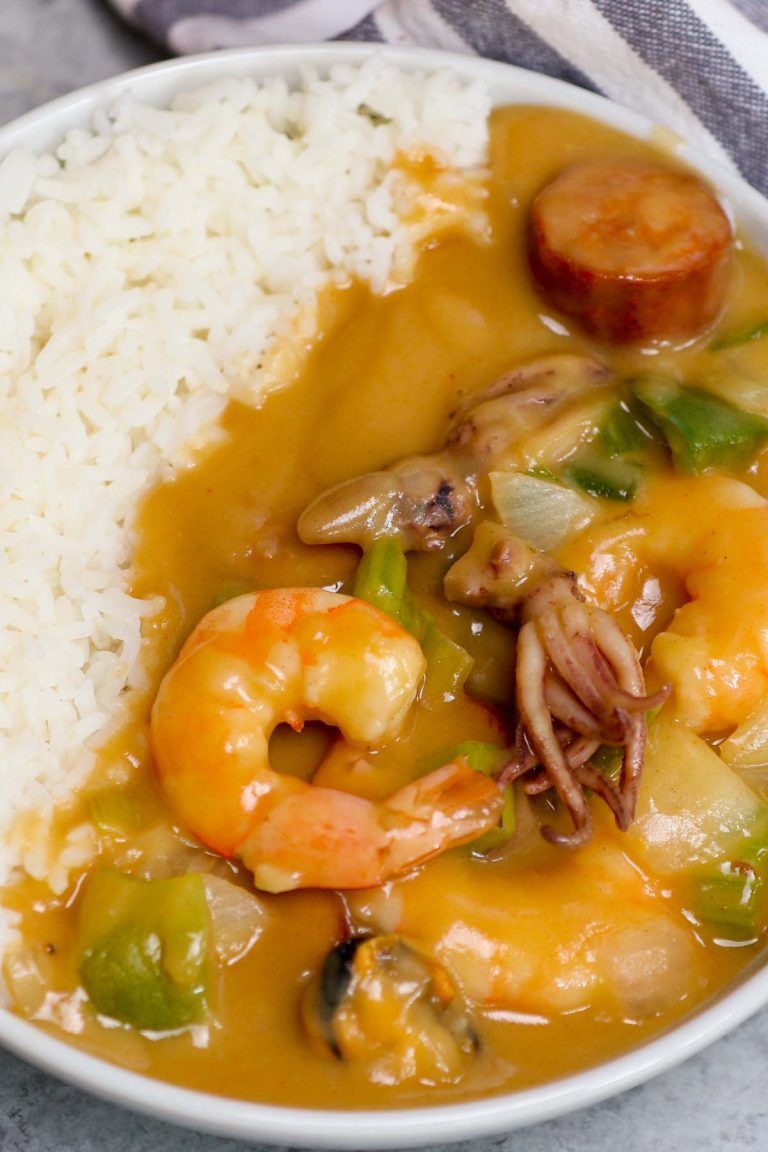 This post may contain affiliate links. Please read my disclosure policy.
Seafood gumbo is standard fare in Louisiana. This dish is perfect for seafood lovers. It's loaded with shrimp, mussels, and spicy andouille sausage. Serve it when you're craving something hearty!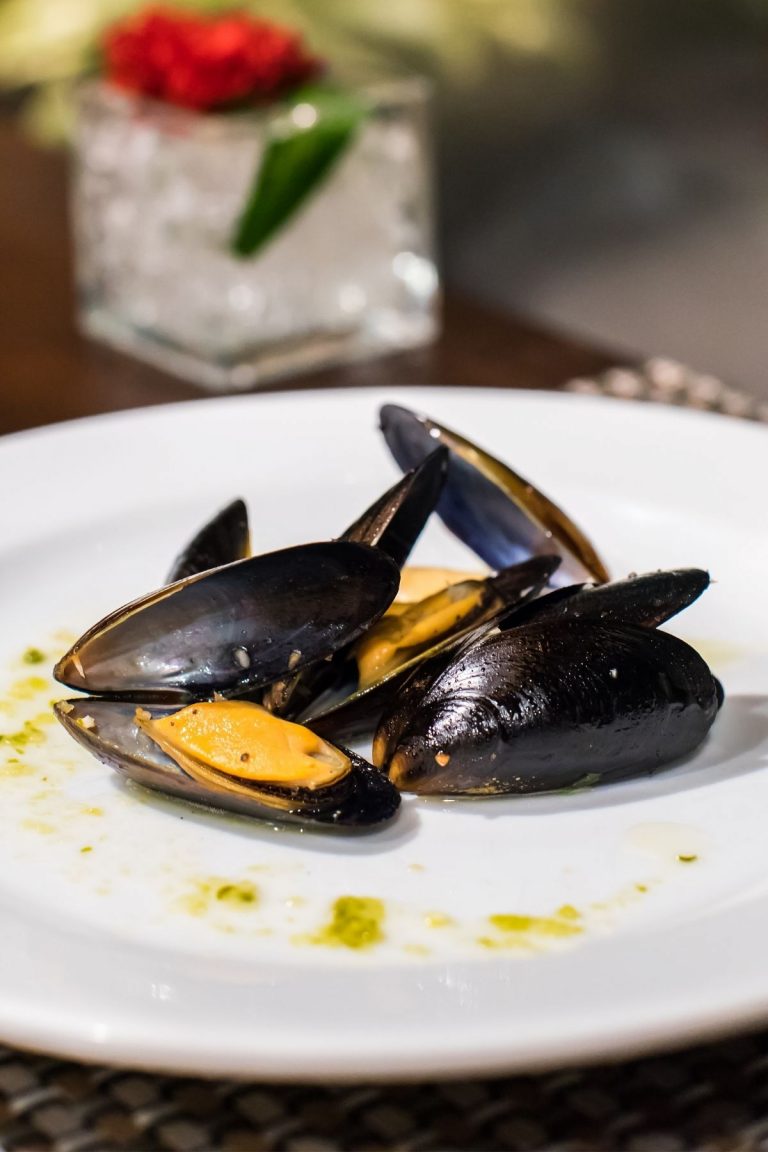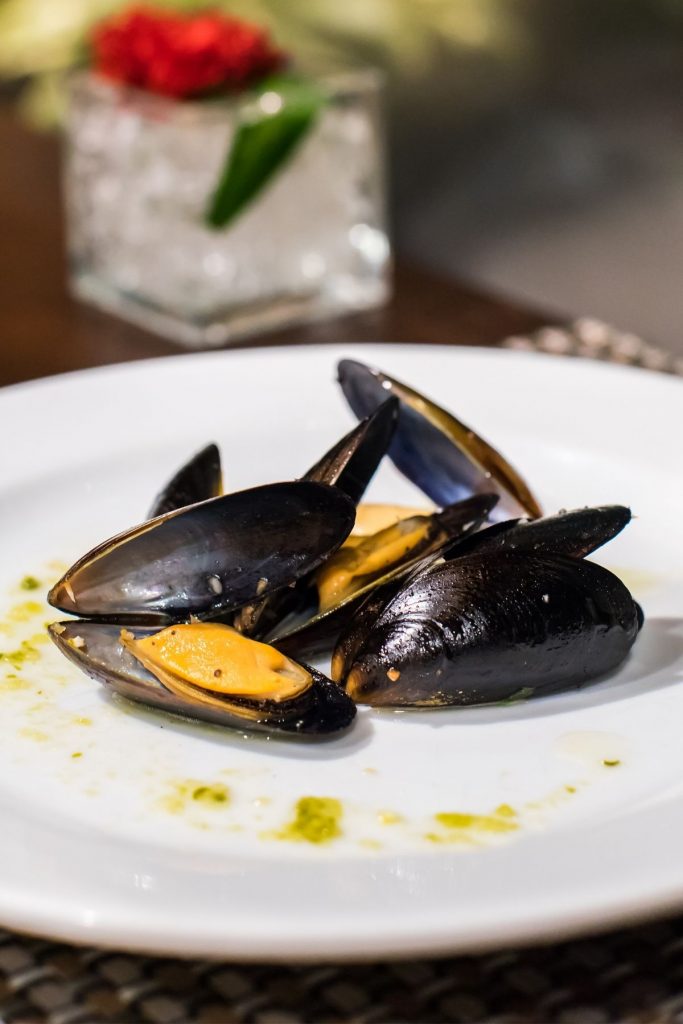 This recipe walks you through the steps to prepare perfectly succulent black mussels. Serve it with lots of crusty bread to sop up the delicious sauce!
These steamed mussels are served in a delightful white wine and garlic cream broth. Be sure to have crisp garlic bread on hand to serve with it!
Serve these impressive mussel and leek tarts at your next get-together! They're easy to make and your guests will love them.
This potato mussel chowder is hearty enough for dinner. It's loaded with haddock, fresh veggies, mussels, and seasonings. Add warm dinner rolls or a crisp garden salad for a satisfying meal.
This classic Greek dish is full of Mediterranean flavors. It takes just 20 minutes to prepare and can be served as a light dinner along with crusty bread and salad.
These fried mussels are flavored with delicious Indian seasonings. Serve this dish with steamed rice and your favorite veggies.
Serve these braised mussels at your next summertime get-together! They're braised in beer and served with slices of grilled baguette to sop up the delicious sauce.
Coconut milk adds extra flavor to these chili mussels. They're a delicious combination of spicy and sweet and are best served with crusty bread.
Seafood lovers will enjoy this hearty seafood stew. It's loaded with shrimp, mussels, and fish filets, and is flavored with chipotle adobo sauce and Clamato tomato cocktail. Serve it with grilled corn and diced avocado.
Seafood boils are a great way to get people together to enjoy good food. This dish takes just 30 minutes to make and is loaded with potatoes, corn, lobster, clams, crab, smoked sausage, and shrimp. Feel free to swap out the lobster, clams, and crab for the shellfish you have on hand.
These roasted mussels are perfectly seasoned and take just 25 minutes to make. The garlic-butter crumbs add delicious flavor and texture. Serve them at your next get-together!
Pasta, mussels, and tomato sauce come together to create this comforting dish. It takes about 40 minutes to make and is delicious served with crusty bread.
This delicious mussel and pasta dish is impressive enough to serve to guests! The sauce is creamy and is perfectly seasoned. It's ready to serve in about 40 minutes.
The mussels in this dish get a spicy kick from sriracha sauce. Serve this dish with crusty bread and a simple side salad.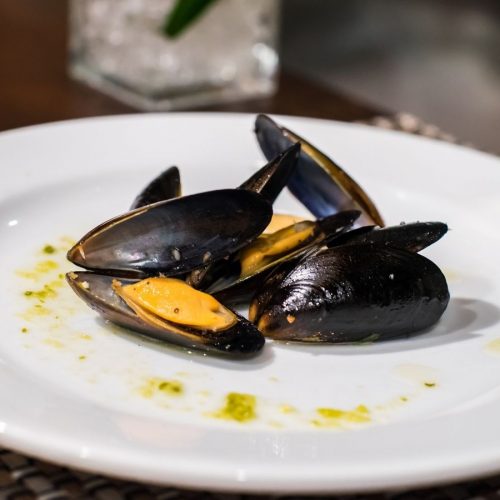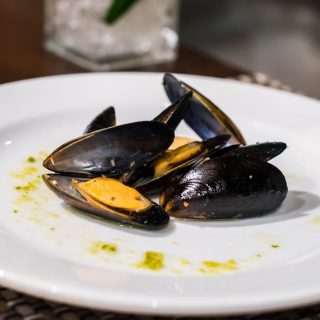 Easy Mussel Recipe
This recipe walks you through the steps to prepare perfectly succulent black mussels. Serve it with lots of crusty bread to sop up the delicious sauce!
Print
Pin
Rate
Ingredients
2

pounds

black mussels

1

tablespoon

butter

2

cloves

garlic

peeled and chopped

2

shallots sliced

thin (optional)

1

cup

vegetable broth

or chicken broth

1/2

cup

white wine

2

tablespoons

fresh parsley

minced

salt and pepper

to taste

lemon wedges

for serving

Baguette

or other crusty bread
Instructions
Place the mussels in a large colander or sieve. Under cold running water, thoroughly rinse and scrub them clean to remove any dirt or debris (see note).

Have all your ingredients ready, as the mussels cook quickly.

Place a 6-quart pot with a tight-fitting lid over medium-high heat. Add the butter, garlic and shallot, sautéing 30 seconds or just until fragrant.

Add the white wine and broth. Then gently dump the mussels into the pot and cover with the lid. Cook only until the mussels have opened, about 5 to 7 minutes depending on how long it takes to come to a boil. (Do not cook longer or the mussels will become rubbery.) Note: Always discard any mussels that have not opened by this point.

Remove the lid and sprinkle with parsley plus salt and pepper. Transfer the mussels including the broth to a large serving platter or shallow bowl.

Serve hot with fresh lemon and pieces of bread to soak up the broth.
Notes
How to Store Black Mussels: Store mussels in a colander in the fridge with a bowl underneath to catch any water seepage. Cover the bowl with a damp dish towel. They can last up to 3 days in the refrigerator depending on how fresh they were to begin with. Always ask your fishmonger when the mussels were harvested (ideally within one week of sale).
How to Clean Mussels: Pick through the mussels one-by-one, discarding any with chipped or cracked shells. If you encounter a "beard" sticking out of the shell, remove it by gripping and pulling on it while holding the mussel shell in place using a kitchen towel. Finally, use a scrub brush to remove any leftover sand from the surface of the mussels under cold running water.
Tried this recipe?
Follow or tag us on Pinterest @izzycooking