Whether it's a quick breakfast or midday snack, sometimes a moist, fluffy muffin just hits the spot. Here are some of the best muffin recipes we know you'll absolutely love.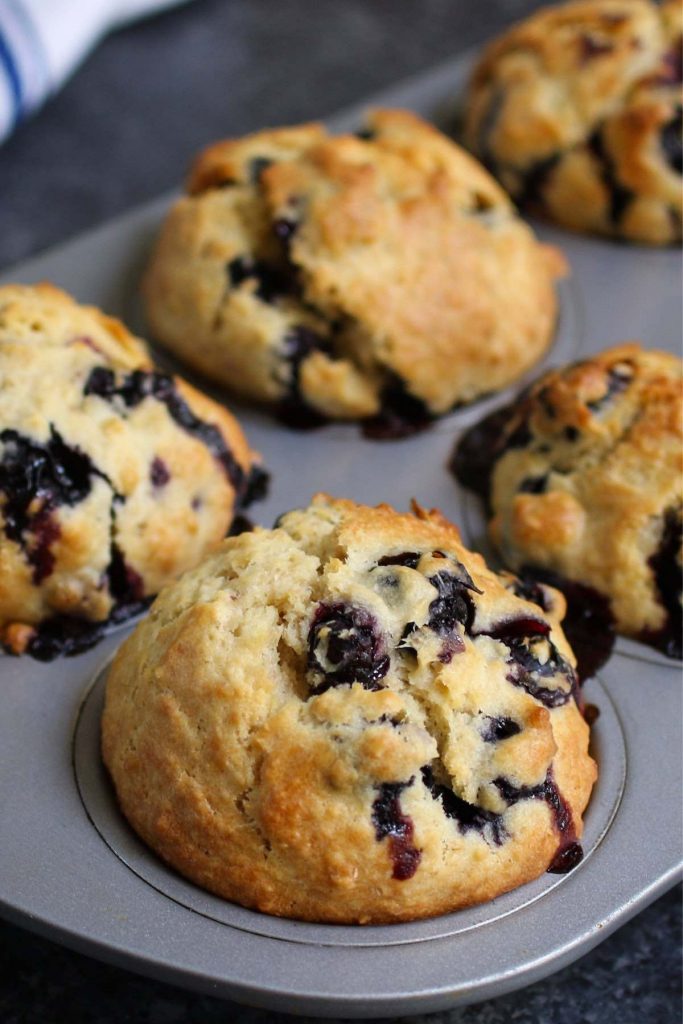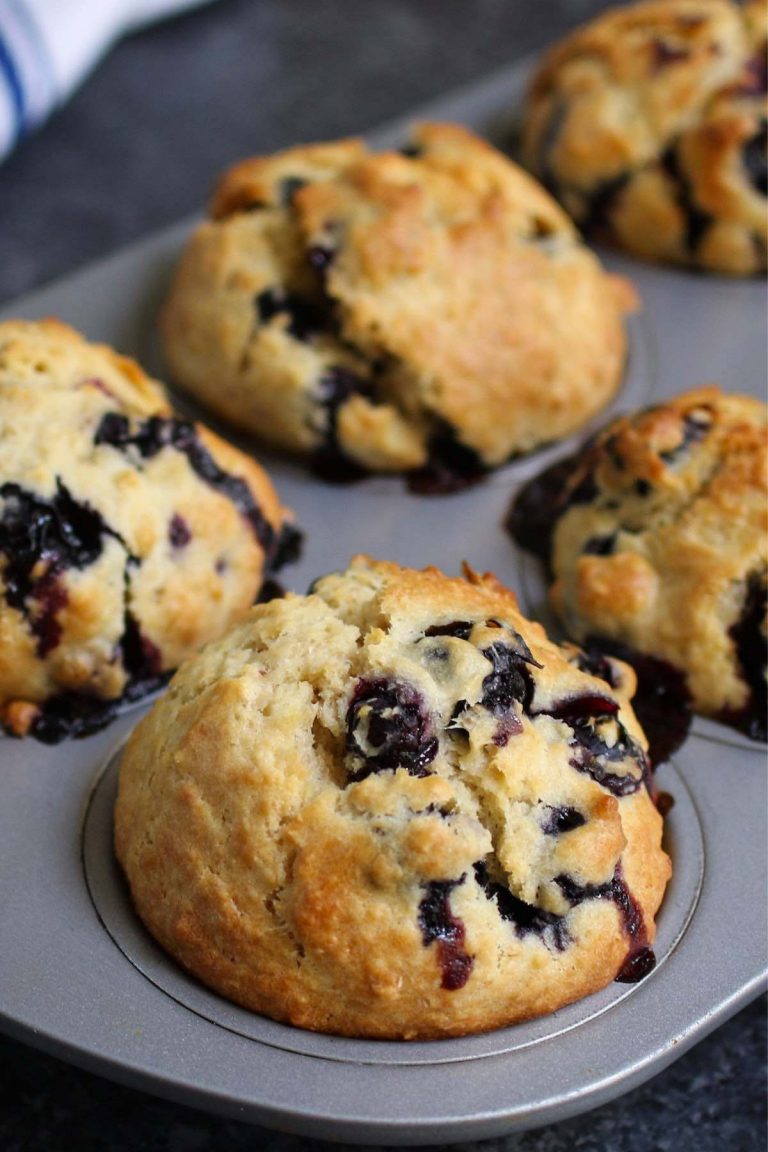 A classic blueberry muffin is fluffy, fresh, and bursting with fruity flavor. This recipe is all of those things. Plus, they're low in sugar and saturated fat thanks to the wheat flour component combined with oatmeal and buttermilk.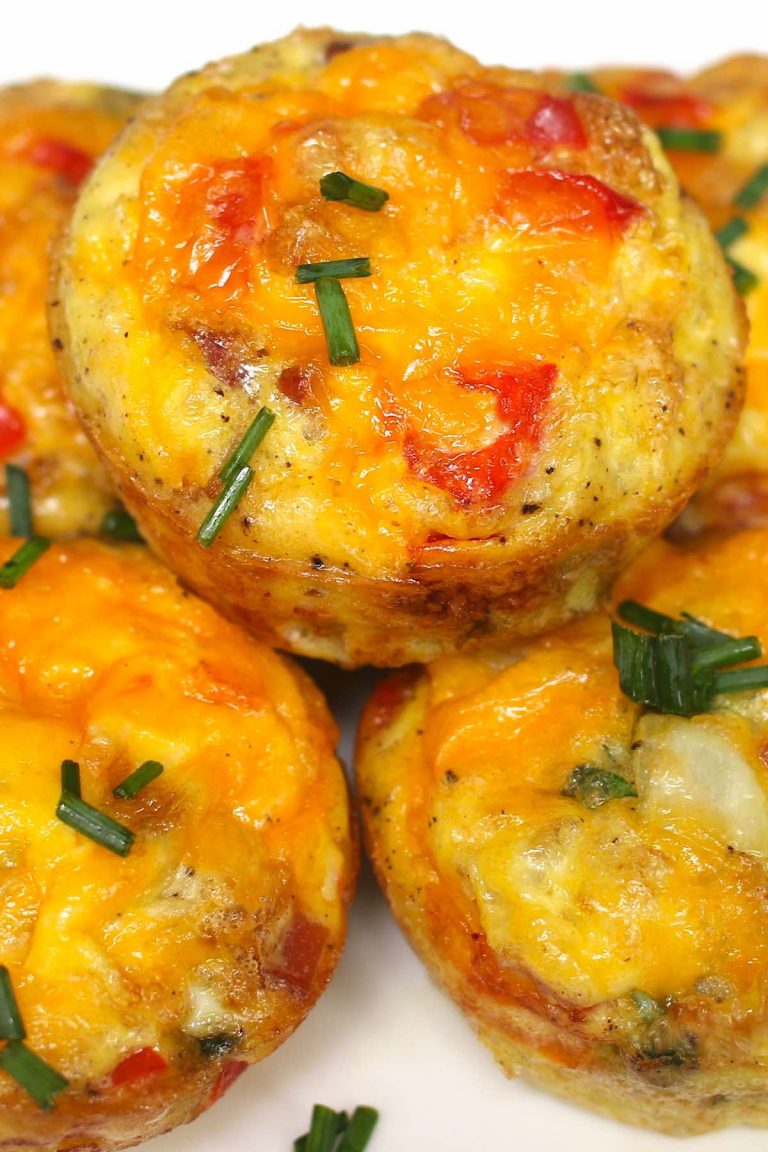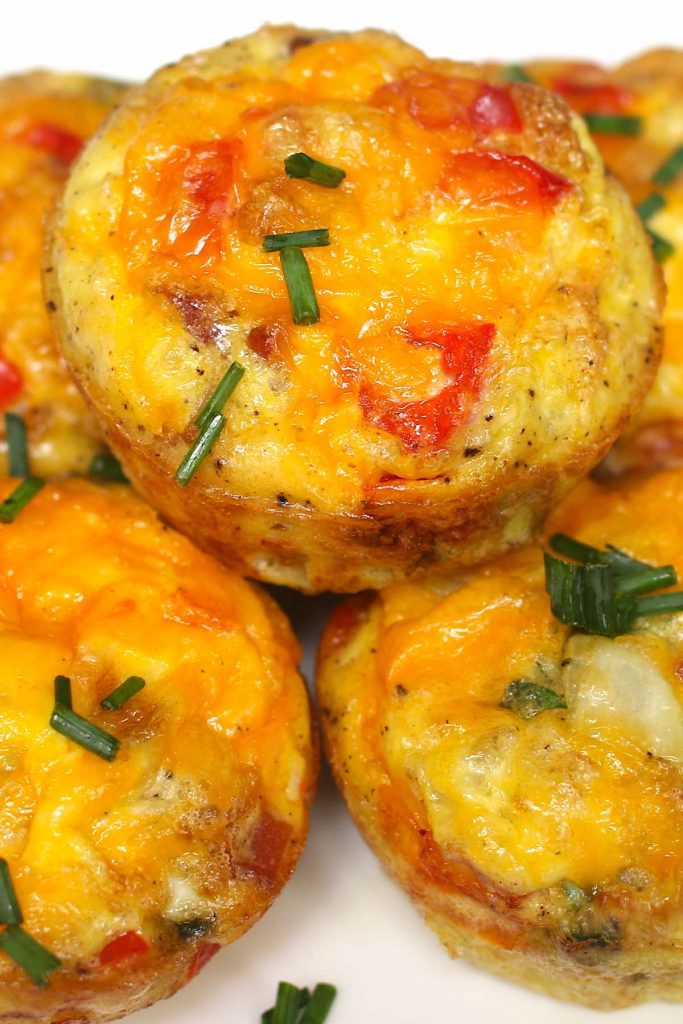 In need of a quick and healthy breakfast option? These make-ahead Egg Muffins are stuffed with eggs, cheese, bacon, spinach, onions, and bell peppers. Not only are they loaded with protein and nutrients, but they have a rich flavor, too. They're easy to prepare and they freeze well, making them perfect for a busy morning.
These decadent Monkey Bread Muffins are absolutely delicious. Loaded with flavor and topped with a drizzle of sweet icing, these tasty muffins are ready in just 30 minutes. They are great for breakfast or as a snack.
These lemon muffins are just sweet enough with the perfect kick of tang. They're moist, light, and absolutely delicious. Bonus: this recipe is beginner-friendly.
Protein and flavor come together in these hearty and healthy peanut butter and banana muffins. They get their sweet flavor from natural maple syrup, and the recipe is gluten-free. You can also add some mini dark chocolate chips as an optional treat that's still good for you.
These sweet and moist muffins contain not one, not two, but four types of coconut. The flavor is sweet, delicious, and perfectly balanced.
These secretly healthy muffins are the ideal snack for your picky eaters. Made with tasty chocolate chips and real shredded zucchini, these tasty muffins make eating healthy a cinch.
Classic strawberry muffins are bursting with sweet fruits and a tender center. The outside of the muffin should turn a golden brown and crisp up just enough. The crispy and chewy combo makes these muffins one snack you're sure to make again and again.
These versatile muffins can work for breakfast, as a snack, or even alongside your favorite barbecue dishes. They're chewy, fresh, and loaded with melty cheddar cheese. Need we say more?
These make-ahead muffins are great as snacks or sides. With a few simple ingredients, you can whip up these flavorful muffins in no time. Keep some on hand for the kids or serve alongside your favorite soup or chili.
Rich in healthy fats, these avocado muffins are as delicious as they are healthy. Made with whole wheat flour and a handful of dark chocolate chips, these muffins make a protein-packed snack that will satisfy your taste buds, too.
Stuff your favorite sandwich into a muffin with this decadent recipe. Combined with banana, peanut butter, quinoa, and almond flour, these gluten-free muffins are both healthy and delicious.
This one-bowl recipe is easy to make and easy to clean up after. With a taste of tangy cranberry, these muffins are refreshing and satisfying.
Craving your favorite cinnamon donut? Look no further! This mini cinnamon sugar donut recipe is the breakfast muffin you've been searching for.
Made with coarse sugar, sweet currants, and caraway seeds, these half muffin-half scone treats are the Irish muffins the whole family will love.
Made with whole grains and healthy Greek yogurt, these double chocolate banana muffins don't call for any added sugar. They're great for a healthy breakfast or a quick snack on the go.
With a little brown sugar and a few other kitchen essentials, you can whip up these sweet, delicious muffins in a flash.
Moist, chewy, and just sweet enough, these date carrot muffins are tasty and healthy. They're ideal for breakfast, great for snacks, and they make a perfect treat in your child's lunchbox.
Mid-afternoon pizza craving? Say no more. These quick and easy pepperoni pizza muffins will satisfy that craving in a flash.
Easy Blueberry Muffin Recipe
A classic blueberry muffin is fluffy, fresh, and bursting with fruity flavor. This recipe is all of those things. Plus, they're low in sugar and saturated fat thanks to the wheat flour component combined with oatmeal and buttermilk.
Print
Pin
Rate
Ingredients
1

cup

whole wheat flour

195 grams

½

cup

quick oats

or oat bran

2

tsp

baking soda

1/4

tsp

salt

1

large egg

1

cup

buttermilk

see note

¼

cup

maple syrup

1

tsp

vanilla extract

1/3

cup

canola oil

or sunflower oil

1

cup

fresh blueberries

or frozen blueberries (8 oz)
Instructions
Preheat the oven to 400°F (204°C).

Grease 12 standard-size muffin cups with oil (see note). Alternatively, line the pan with cupcake liners.

In a large mixing bowl, combine flour, oat bran, baking soda and salt.

In a medium bowl, whisk the egg, buttermilk, maple syrup, vanilla extract and canola oil together.

Whisk the wet mixture into the dry ingredients until thick and smooth.

Optional: Toss the blueberries with 1 tsp flour to coat. This will prevent them from sinking to the bottom.

Fold the blueberries into the batter.

Spoon the batter into the prepared muffin pan so the cups are ¾ full.

Bake for 15-20 minutes until the tops are golden and a toothpick inserted into the middle comes out clean.

Remove from the oven and let cool completely in the pan.
Notes
Buttermilk is low-fat fermented dairy that typically has 0.1-1% butterfat. If you can't find it, you can use unflavored kefir.
If you have a jumbo muffin pan, this recipe will make 8 large muffins. If you have a small muffin pan, this recipe will make 16-20 mini muffins.
You can substitute raspberries, chopped strawberries or small berries in this recipe.
Store muffins for up to 3 days in an airtight container at room temperature. You can also freeze them for up to 3 months in a sealed ziptop bag.
Tried this recipe?
Follow or tag us on Pinterest @izzycooking