It's that time of year again, when we all start looking at our eating habits and how we can improve our health. For some of us, the answer is to reduce carbs. Below you will find 36 Low Carb Side Dishes that are tasty and easy to make!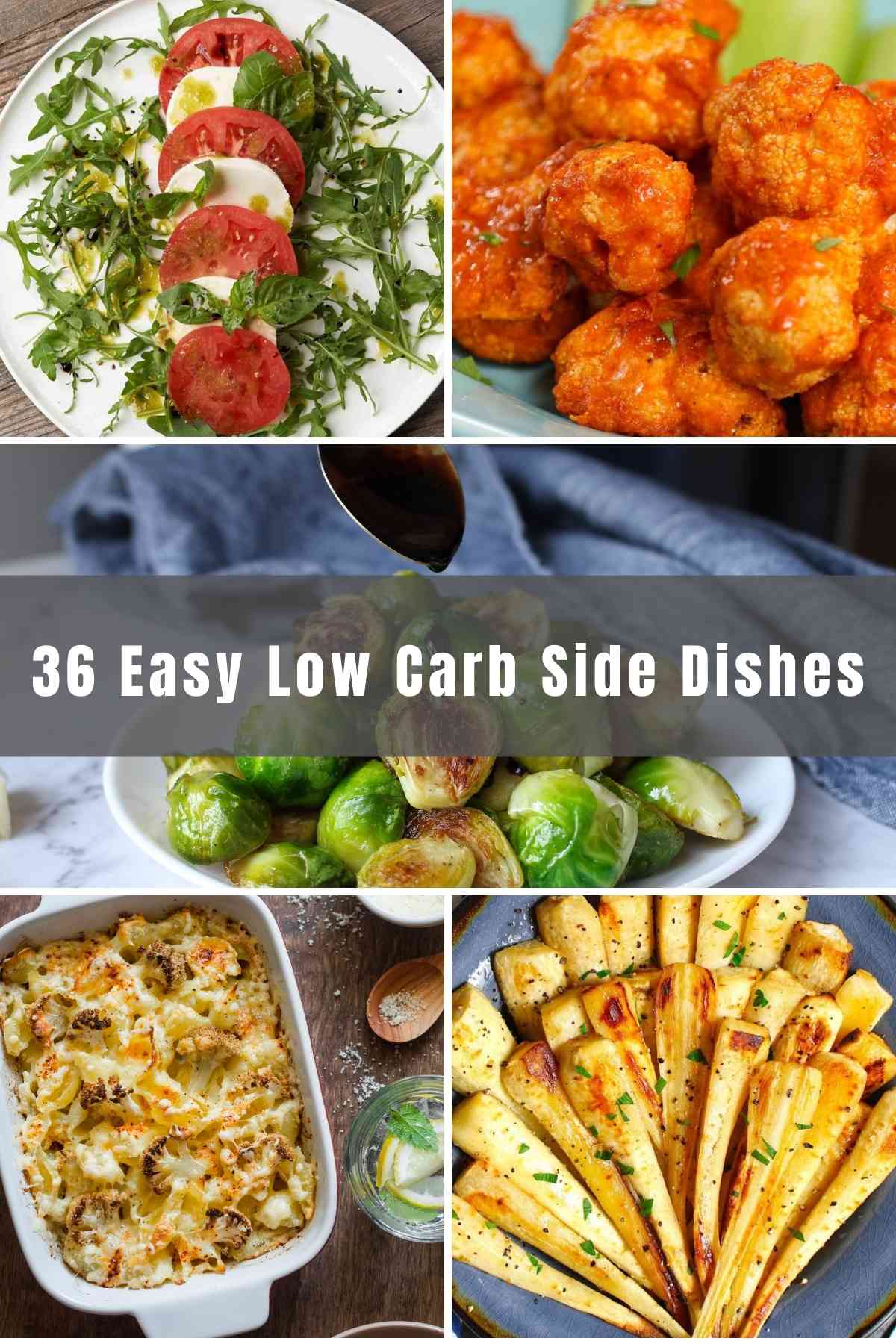 What Sides Can I Eat on a Low Carb Diet?
Just because you're watching your intake of carbs, doesn't mean you can't enjoy some tasty dishes. Whether you're craving vegetables, bread, or even pasta – there are plenty of options available. Buffalo cauliflower bites, keto bread, keto pasta or cauliflower mac and cheese are just a few of the delicious dishes you can enjoy – plus they don't take much of your time to prepare!
Are Sweet Potatoes Low Carb?
While sweet potatoes are a healthier option compared to their white counterpart, it doesn't mean that they fall into the low carb category. One sweet potato has about 26 grams of carbs, whereas a white potato has 35 grams. However, that doesn't mean you can't still occasionally enjoy them on a low-carb diet – just ensure that the amount you eat will fit into your target daily allotment of carbs.
Low Carb Dinner Sides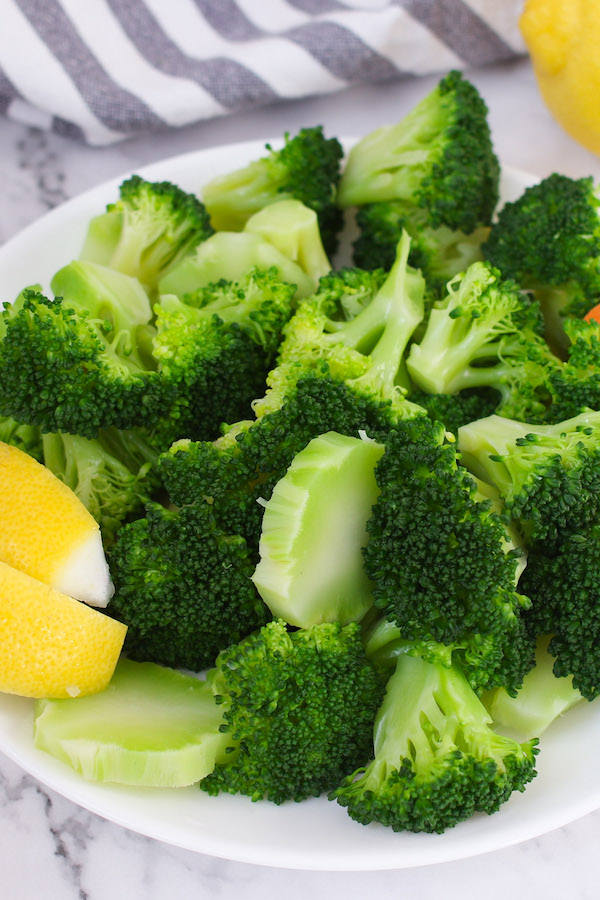 Bursting in both color and flavor, steamed broccoli is a side dish that goes well with just about anything! Plus, you'll get tips here on how to have this vegetable turn out perfect every time.
Craving a spicy side dish that's low in carbs? Air fryer buffalo cauliflower bites are made in less than 20 minutes and don't require any oil!
Just because you're going low carb, doesn't mean you can't enjoy a crispy treat. With this recipe you'll be able to make zucchini chips with just 3 ingredients! They're healthy, baked, Keto, gluten-free, and paleo.
This delicious soup will have you skipping the takeout and opting to make a big batch of this instead! It's a copycat recipe that's low carb, and filled with veggies, spices and sausage. Enjoy!
Gone are the days when you were forced to eat tacos, quesadillas, and burritos without the wrap. Now you can make your own low-carb tortillas! All that's missing are your favorite Tex-Mex fillings and toppings.
You may just be surprised at how good cauliflower rice is! It's a side dish that uses vegetables to lower your carb intake. Plus, you'll get a video tutorial here!
Make this on those nights when you want to add a bit more vegetables to your dinner. It's an easy and healthy dish your whole family will enjoy. Add some parmesan for a hit of extra flavoring.
If you don't have an air fryer, now is the time to get one! This air fryer eggplant dish is a must-try! It's ready in under 20 minutes and is the perfect complement to any main dish.
Pay close attention to this one! Keto refried beans are the perfect side dish. Better than what you'd get at a restaurant, this recipe uses Mexican flavors and is healthy, delicious, and easy to make.
Is there a better dish to have on a cold day than chili? This is an easy low-carb, keto-friendly recipe without beans. With just 15 minutes of prep, you can cook this side in a crockpot or an Instant Pot.
Not a fan of mushrooms? We dare you to give this one a try! Smothered in garlic and cream, it's a recipe that's truly satisfying. And if you want, this recipe can be made vegan as well.
Forget regular pasta and whip up a batch of spaghetti squash instead! Made in an Instant Pot, this dish adds that extra bit of flavor you've been missing. The best part? This recipe is both easy and fool-proof!
Craving tater tots but not the high carbs? These cauliflower tots are the perfect replacement. They're cheesy, crispy and your kids will love them!
Have you discovered just how versatile cauliflower is? This recipe takes this wonderful vegetable to a whole new level! Smooth and creamy, mashed cauliflower is the perfect comfort food side dish.
These are fresh tomatoes that are baked in the oven! Simply drizzle the tomatoes with olive oil, add some spices and you'll have yourself a quick appetizer or a light side dish.
Low Carb Vegetables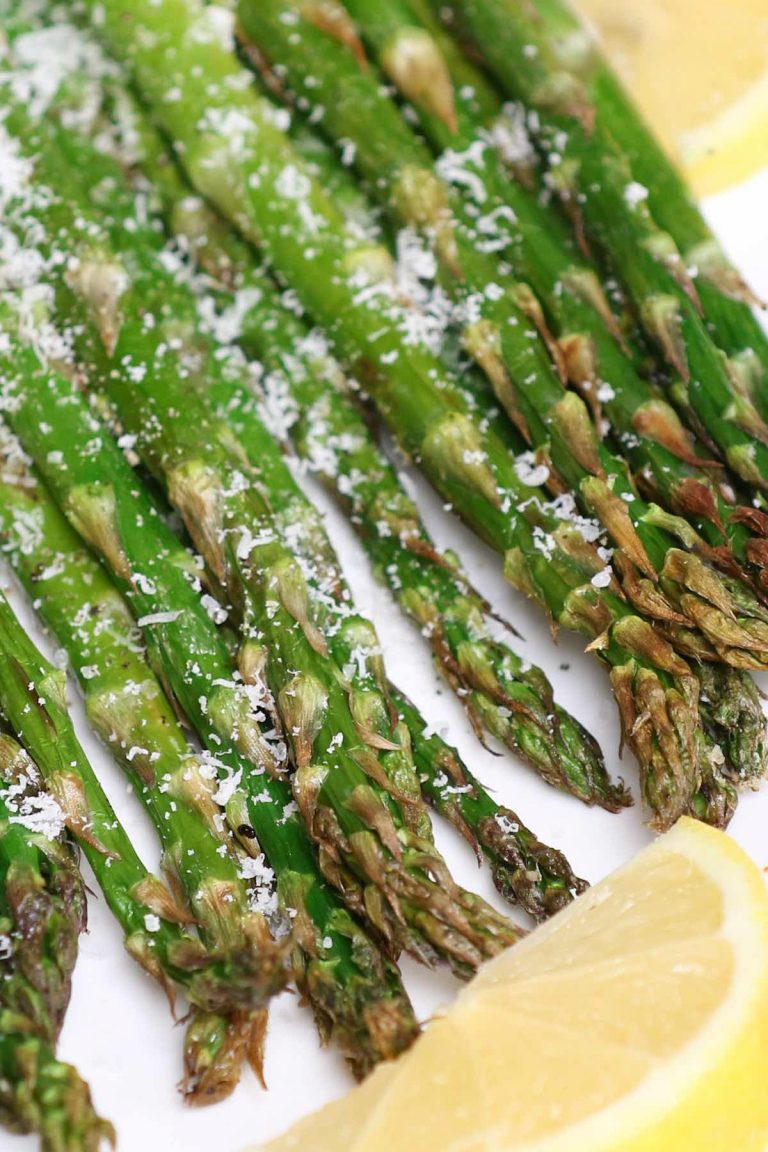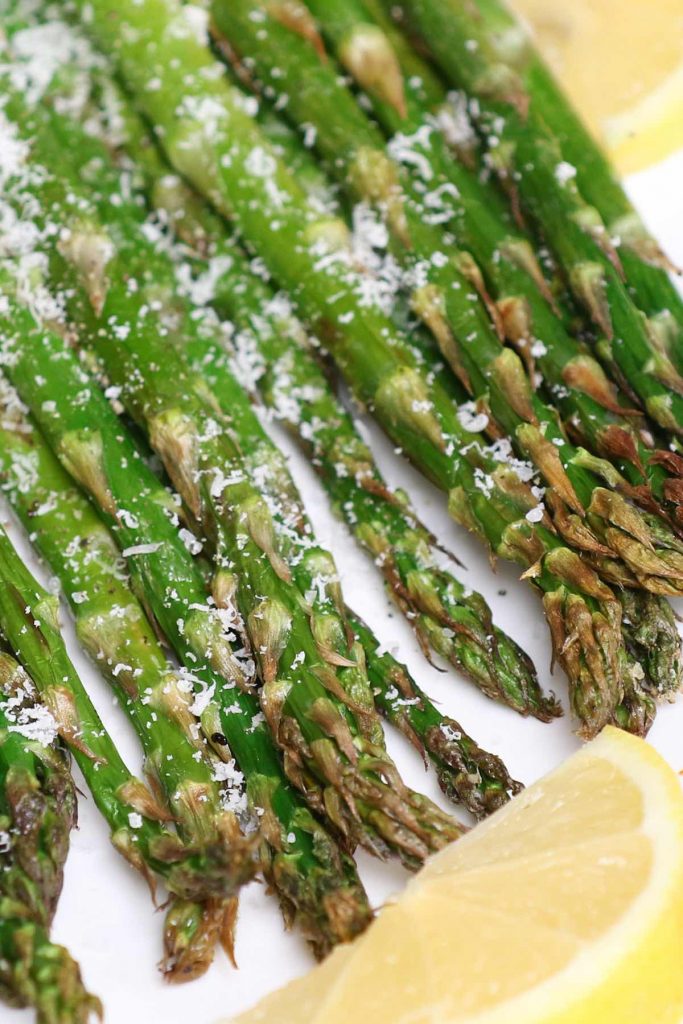 Here's another chance for you to get out that air fryer – or go buy one if you don't have one yet! Air fryer asparagus is crispy on the outside and tender on the inside. All you need are 4 ingredients to prepare this delectable dish.
If your kids aren't into vegetables, this recipe will certainly change their minds. Roasted Brussels sprouts are easy, delicious, and healthy. Don't forget to drizzle them with the balsamic glaze – it's the ingredient that gives this dish its delicious and crispy perfection!
Artichokes are one of those hit-or-miss vegetables. That is, until now. Steamed artichokes are made Mediterranean style here, perfectly combining a blend of herbs and spices.
Here's a simple recipe that gives ordinary spinach a flavor boost! Using garlic and a splash of lemon or vinegar, this recipe is one you'll come back to again and again. Plus, it's ready in under 10 minutes.
This low-carb side dish is very economical and is super-easy to make. All you need are just a few simple ingredients. You can even make the cabbage crispy or soft, the choice is up to you!
If you're looking for a refreshing salad, here it is! This cucumber salad is light, crunchy, and perfect for those warmer days! If you're lucky to have any leftovers, you can store the salad in your fridge for up to three days.
Low Carb Pasta & Noodles Side Dishes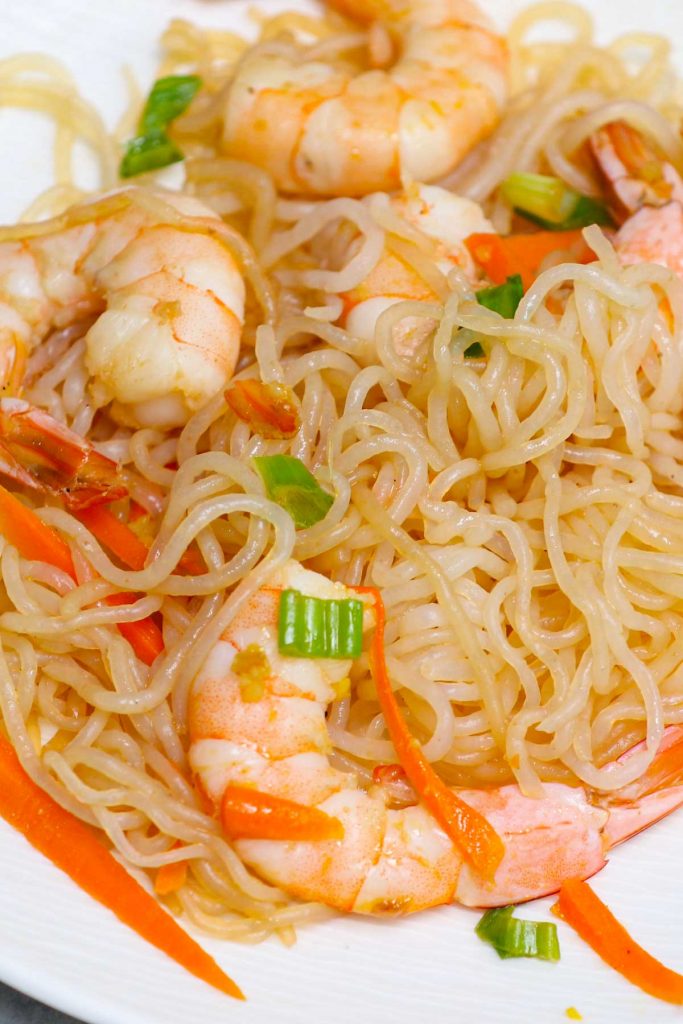 Have you heard of Miracle Noodles? They're a plant-based and grain-free pasta! Plus, they're paleo, vegan, and gluten-free! The best part? They're full of flavor and also low carb!
Get ready for your mind to be blown. This mac and cheese recipe doesn't require any pasta! That's right, this dish is made completely with cauliflower! It's ooey, gooey and loaded with a creamy, cheesy sauce!
Craving pasta but not the high-carb noodles? We have the solution! This keto pasta is the perfect alternative and is made with only 2 ingredients. It's cheesy, chewy, and waiting to be topped with your favorite sauce.
If you're new to the keto game, give this beginner's recipe a try! It's a step-by-step guide that will teach you how to make an impressive dish, quickly and easily.
Low Carb BBQ Sides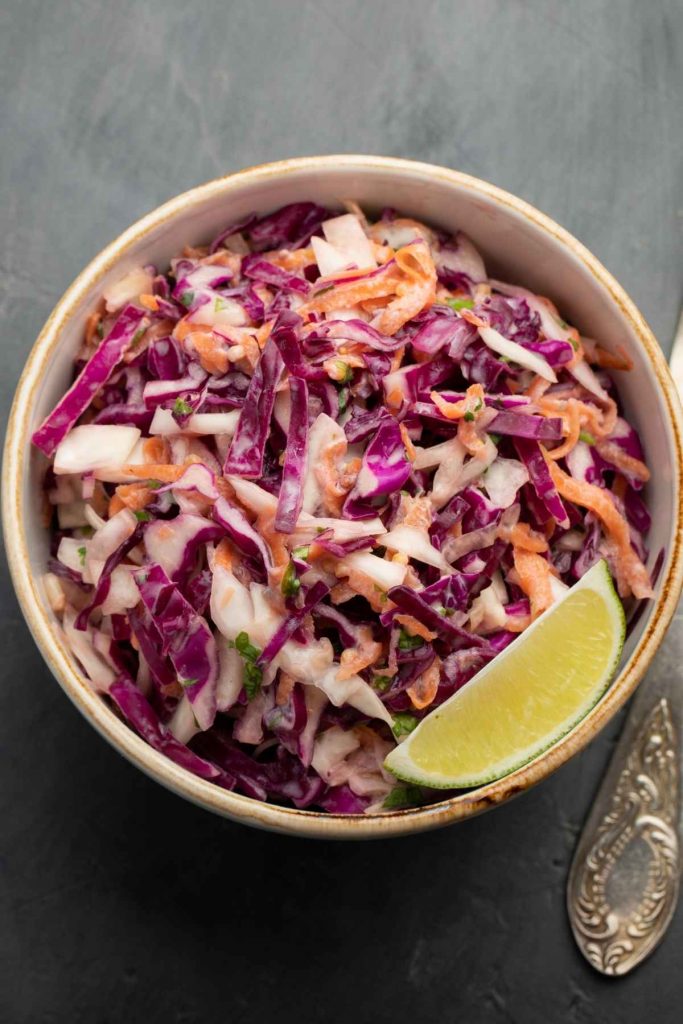 Creamy, crisp, and tangy is exactly what you'll experience here. This coleslaw recipe switches up your traditional one and uses Greek yogurt instead of mayo. You'll love the taste, and how quickly it comes together.
This recipe is the perfect way to use up your freshly grown produce. Using ripe red tomatoes, fresh basil, and mozzarella cheese, this is an incredibly tasty side dish!
It's finally time to get rid of those store-bought tortillas. With this recipe, you'll make your own low-carb version in just 20 minutes! Same great texture but with a delicious, fresh flavor!
One thing that's necessary during the summer months is something tasty to cool you down. This zoodle salad does just that! Great as a side for grilled meat, this dish comes together with just three ingredients including a flavorful pesto vinaigrette!
High in fiber and a good source of vitamin C, baked jicama fries are a must-try! Derived from the bean family, jicama is one of the easiest and best ways to enjoy a low-calorie veggie dish.
Low Carb Bread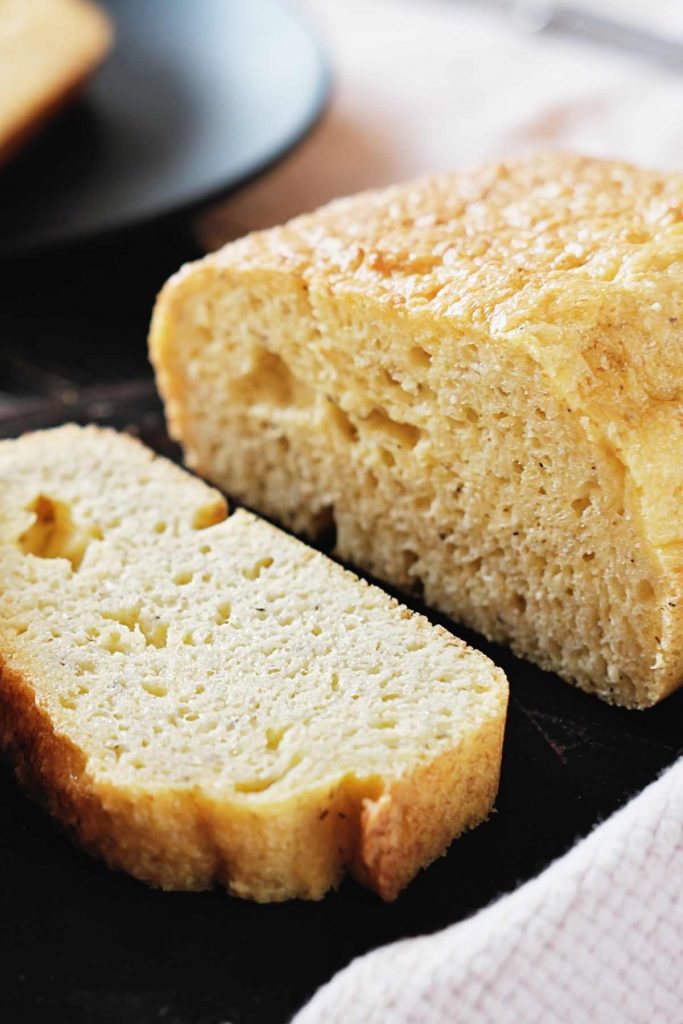 Who says you can't enjoy bread when you're cutting back on carbs? Here you'll find a keto recipe that'll satisfy your cravings and will easily have you saying that this is the best bread ever!
Here's a bread made from coconut flour that doesn't have a coconut taste! This loaf is packed with seeds for a delicious multigrain flavor without any added nuts or grains! It's also perfect for sandwiches.
Low carb, gluten-free, rich in fiber, and both sugar and dairy-free, this vegan keto bread recipe produces a loaf that is soft, chewy, and perfect to use for sandwiches.
Low Carb Thanksgiving Sides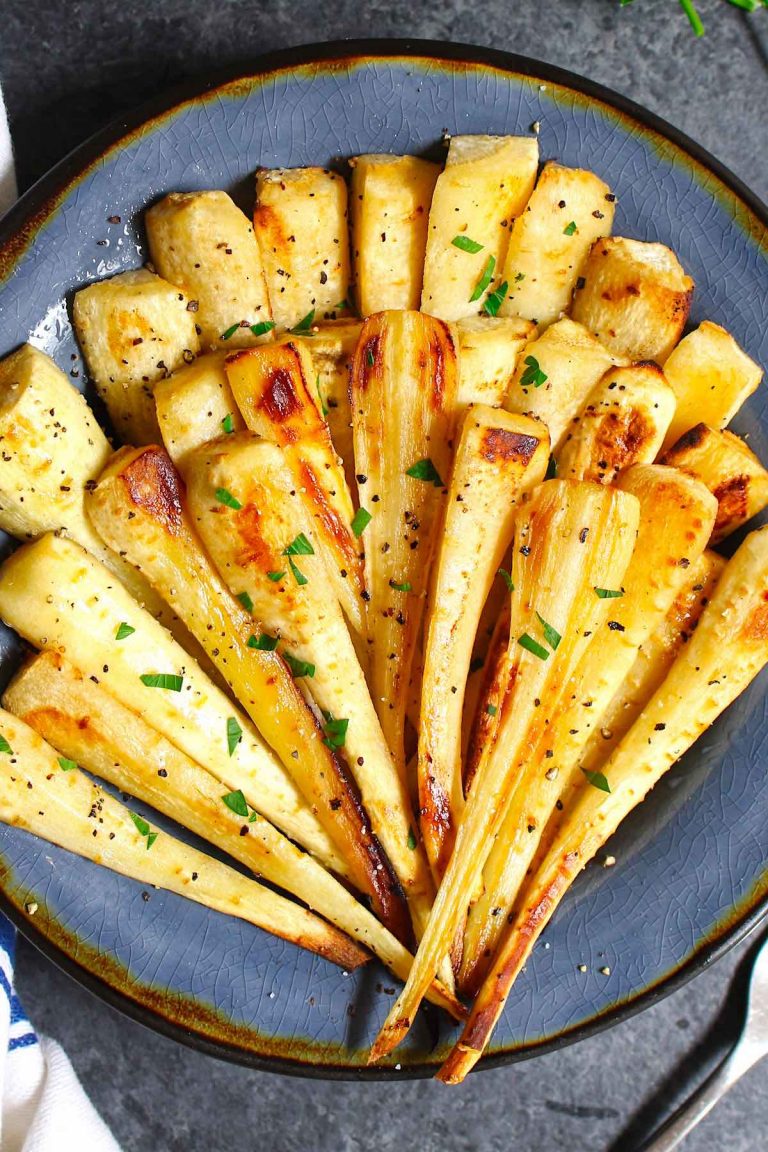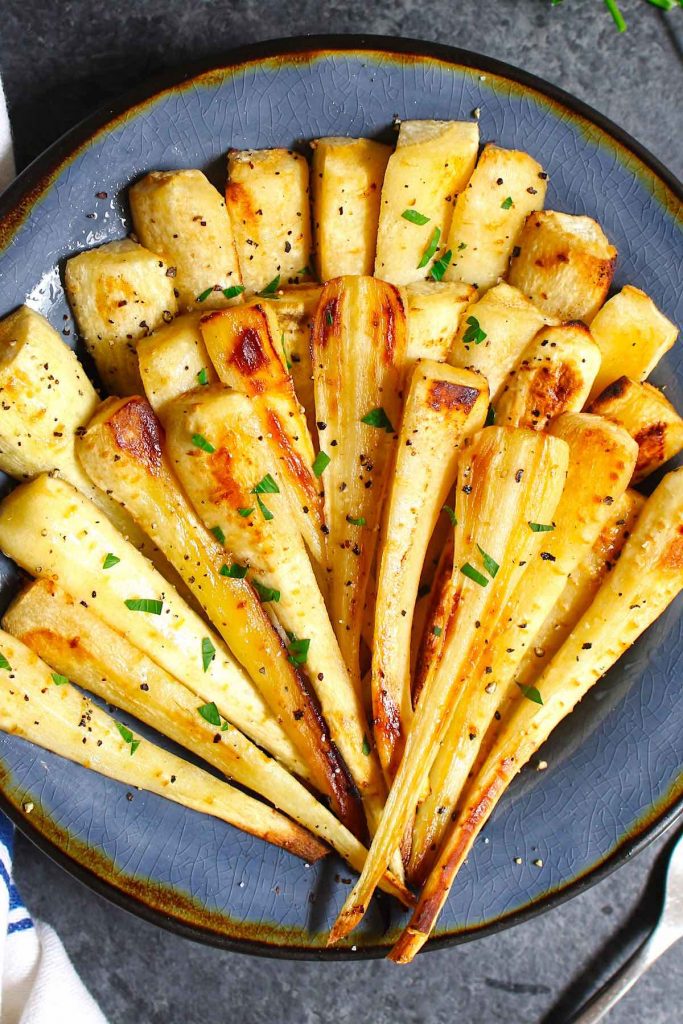 Roasted parsnips are hands down the easiest side dish to make that always turns out both sweet and tender. The delicious caramelized surface is the best part!
Before you skip past this one, just give it a try! Sauteed kale will easily win over anyone who dislikes this green, leafy vegetable. It'll add a pop of color to your dish and a burst of nutrients too!
This casserole dish doesn't disappoint. It's cheesy, creamy, crunchy and delicious! Be sure to keep this one around for all of your special occasion meals!
Which is the Lowest Carb Vegetable?
It's easy to assume that vegetables that are high in water content such as cucumbers and celery would be the lowest in carbs. Or some may even think that vegetables such as potatoes, corn, and peas would top the list – but these vegetables are actually higher in carbs.
So, what is the vegetable with the lowest carb count? Spinach! It tops the list with only 1 net carb per 100-gram serving! If you're not a fan of spinach just yet, now is the time to get more acquainted and give low-carb recipes featuring spinach a try!
Easy Low Carb Roasted Brussels Sprouts
Roasted Brussels sprouts are easy, delicious, and healthy. It's one of our favorite low carb side dishes.
Print
Pin
Rate
Ingredients
1 ½

pounds

fresh Brussel sprouts

trimmed and halved

1 ½

tablespoons

olive oil

1

teaspoon

salt

½

teaspoon

ground black pepper
Instructions
Preheat oven to 425°F and grease a large baking sheet. Set aside.

Trim the ends and then cut the Brussel sprouts in halves lengthwise.

Place them in a large bowl, season with olive oil, salt and pepper. Toss to coat thoroughly.

Add them into the baking sheet with a single layer with the flat sides facing down.

Bake the seasoned Brussel sprouts in the oven until tender and caramelized, about 20 minutes.
Tried this recipe?
Follow or tag us on Pinterest @izzycooking