Do you know your linguine from your spaghetti? If you're a pasta lover, you can probably see the subtle differences in their appearance, but did you know that linguine is traditionally served with seafood and pesto dishes?
This narrow, thin, flat pasta strand is a little wider than spaghetti but not as wide as fettuccine. It's versatile and holds up well with sauces, so if you'd like to experiment with this particular strand of pasta, check out our pick of the best linguine recipes below.
With its creamy and luxurious sauce, this salmon pasta is a real treat. Spoil yourself this weekend with this incredible one-dish meal featuring heavy cream, white wine, butter, garlic, and lemon zest.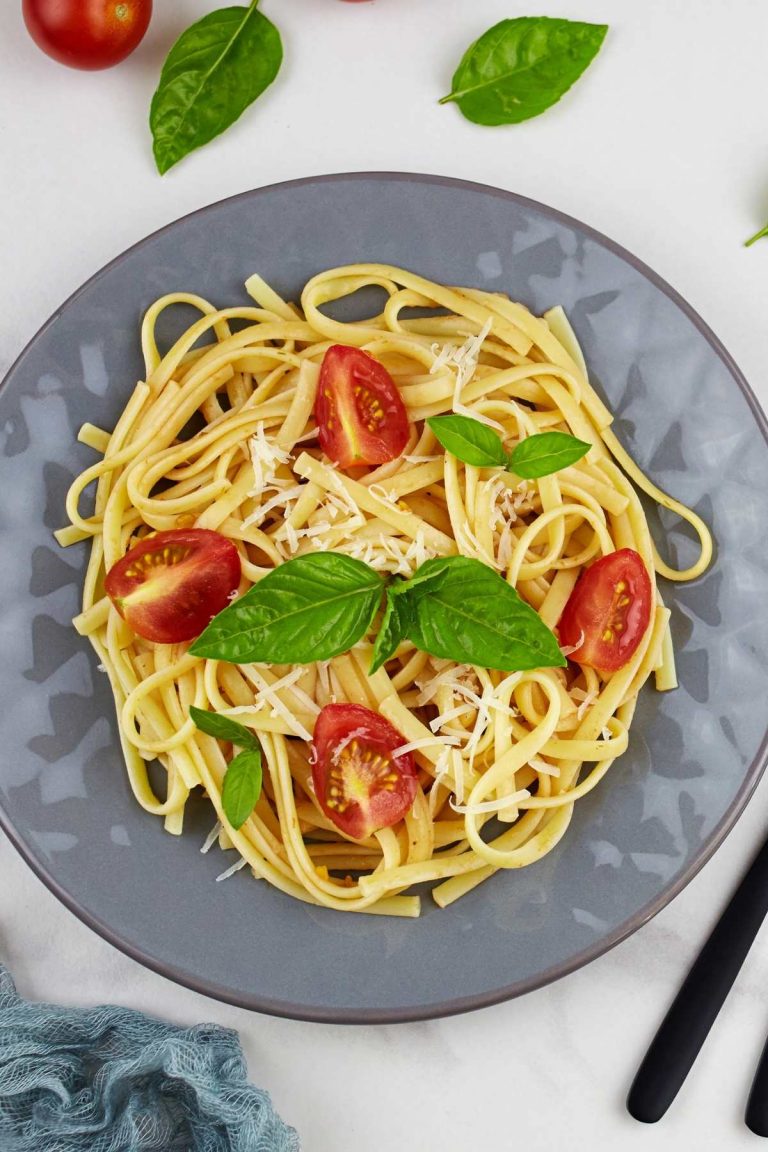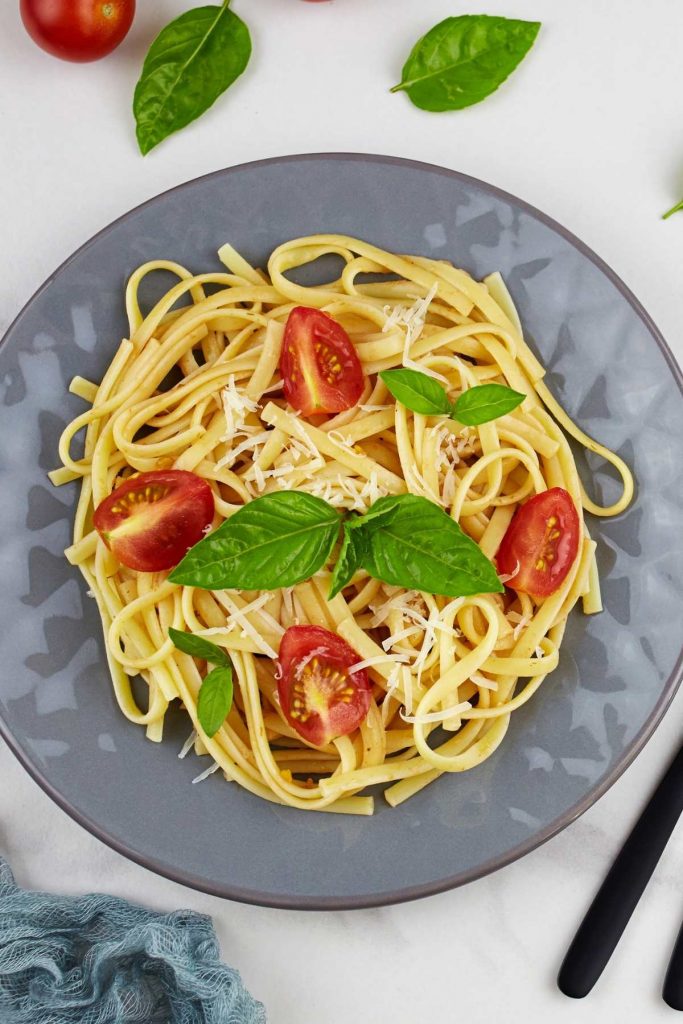 This fresh and flavorful dish takes its inspiration from a Caprese salad. Tomatoes provide the savory flavor, mozzarella adds a rich creaminess, and basil freshens it all up. It's a simple but perfectly balanced dish meal.
Add this creamy mushroom pasta to your recipe rotation. It's ready in just 30 minutes and satisfies all of your midweek pasta cravings.
Linguine al limone is an Italian classic, but this version of the recipe is even quicker. On your table in 10 minutes, this weeknight treat is delicious and full of vibrant lemon and garlic flavor. It's basically sunshine in a bowl.
Shrimp and linguine are a match made in food heaven. They team up again in this scrumptious and speedy dish, only this time they're covered in a luxurious lemon butter sauce that is literally finger-licking good.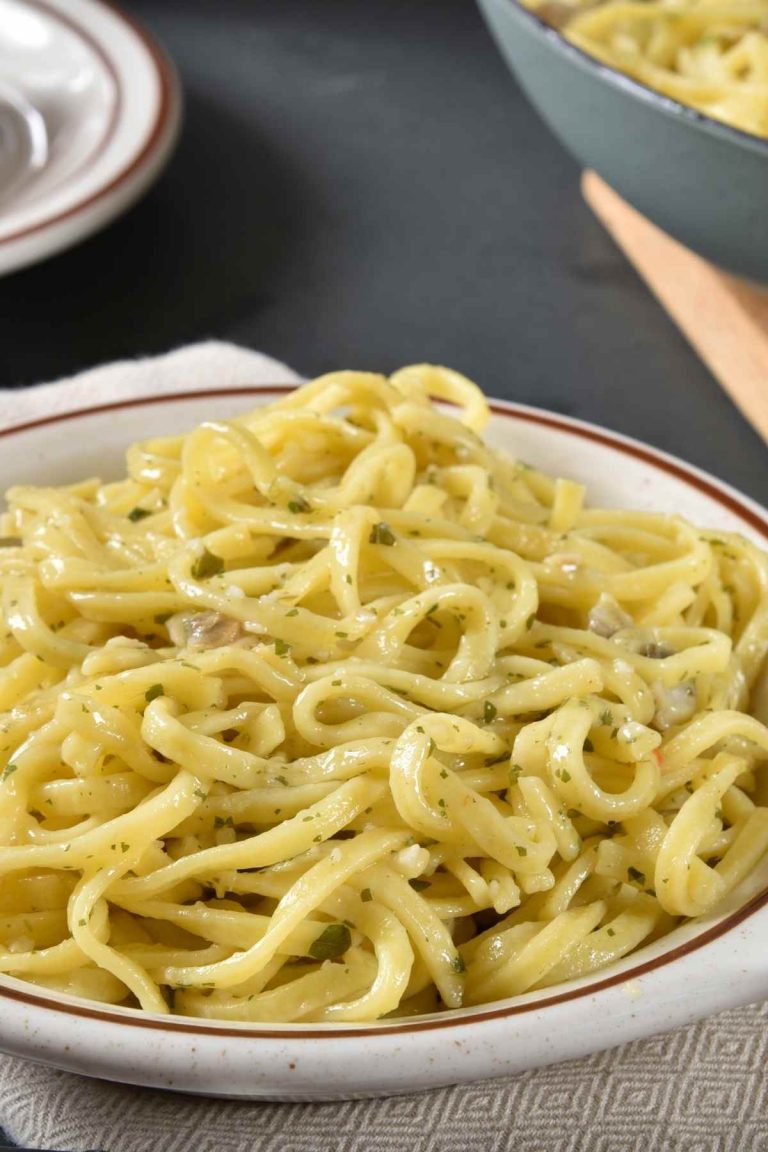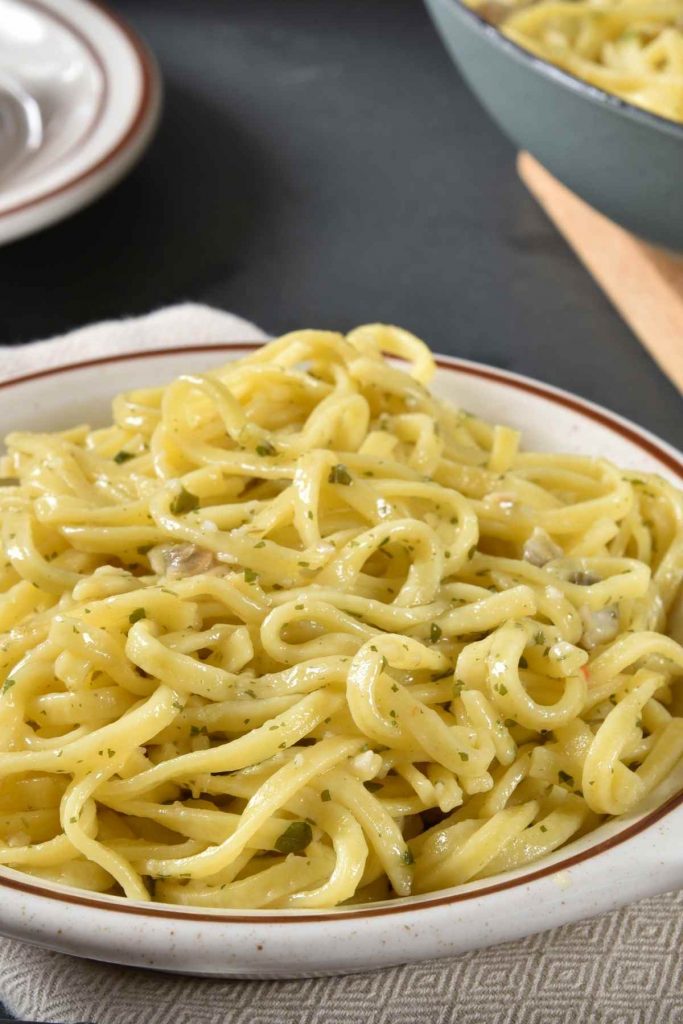 Life gets busy, and there's no easier way to get dinner on the table than with this creamy dish. If you don't have linguine on hand, simply replace it with spaghetti or fettuccine. It's delicious as a stand-alone dish, or you can top it with scallops, shrimp, chicken, mushrooms or spinach.
You'll feel like you're dining at a real Italian bistro when you tuck into this bright, fresh, and comforting summer meal. It's made with white wine, plenty of fresh garlic, lemon juice, and a hint of red pepper flakes – superb. We recommend enjoying it on the patio this weekend.
This might be an easy dish, but don't let that fool you – it has plenty of restaurant flair. The deliciously creamy and lemony sauce is loaded with garlic, and if you don't have a dry white wine like Sauvignon Blanc or Pinot Grigio, you can easily swap it out for chicken broth.
Whether it's a regular weeknight or a special date night at home, we can highly recommend serving this creamy ground turkey pasta. It's ready in 20 minutes and marries lean ground turkey, pasta, sun-dried tomatoes and spinach in a delightful cream sauce. Exquisite.
This flavorful Asian stir-fry works brilliantly with linguine. It's a foolproof recipe that you can customize to your taste while satisfying all your cravings for delicious Asian flavors.
Swap the fettucine for linguine in this easy and creamy Chicken Alfredo. It's the same delicious dish but with thinner noodles. Ready in just 30 minutes!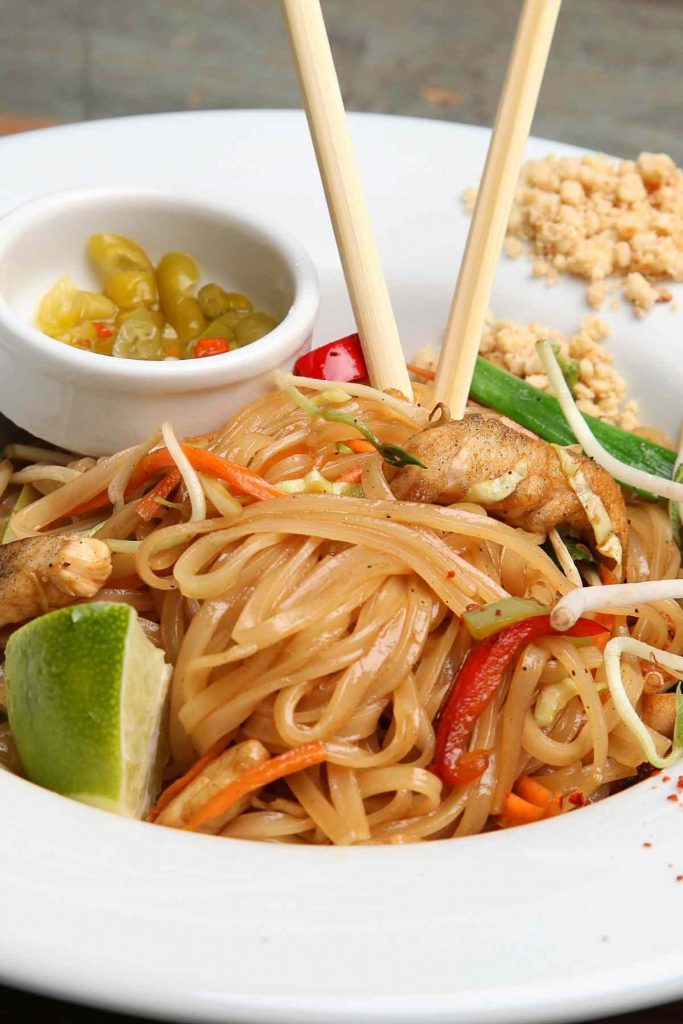 There's no shortage of flavor in this Asian-style noodle dish. Thai Chicken Pasta features chicken, carrots, linguine, and a delightfully sweet, salty and spicy peanut sauce that makes the rest of the ingredients sing.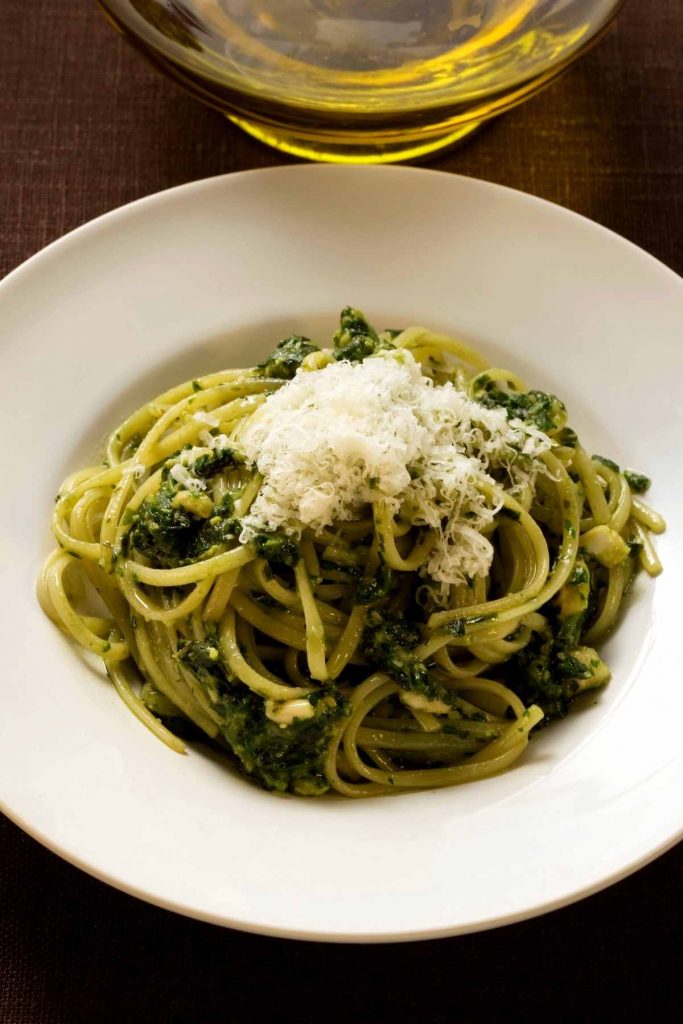 Get your healthy greens in with this luxuriously creamy pasta. It's a great way to use up over-ripe or under-ripe avocados and it includes plenty of fresh green herbs and peas. Vegan, vegetarian, and dairy-free, this dish is ready in only 10 minutes.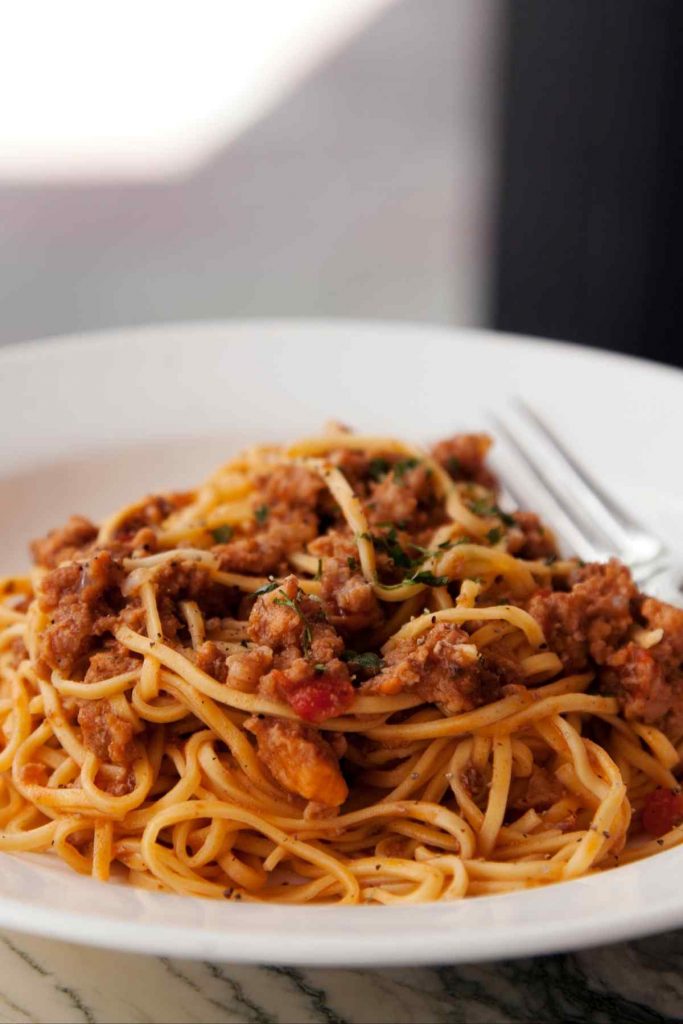 This is a healthier version of the traditional recipe, but the picky eaters won't even notice. It's rich, meaty, and savory with plenty of veggies to keep it wholesome and nourishing.
Try the take-out favourite in your home with this easy recipe. It's cheaper, ready in minutes, and can be made using lo mein noodles, ramen noodles, or linguine if that's what you have in your pantry.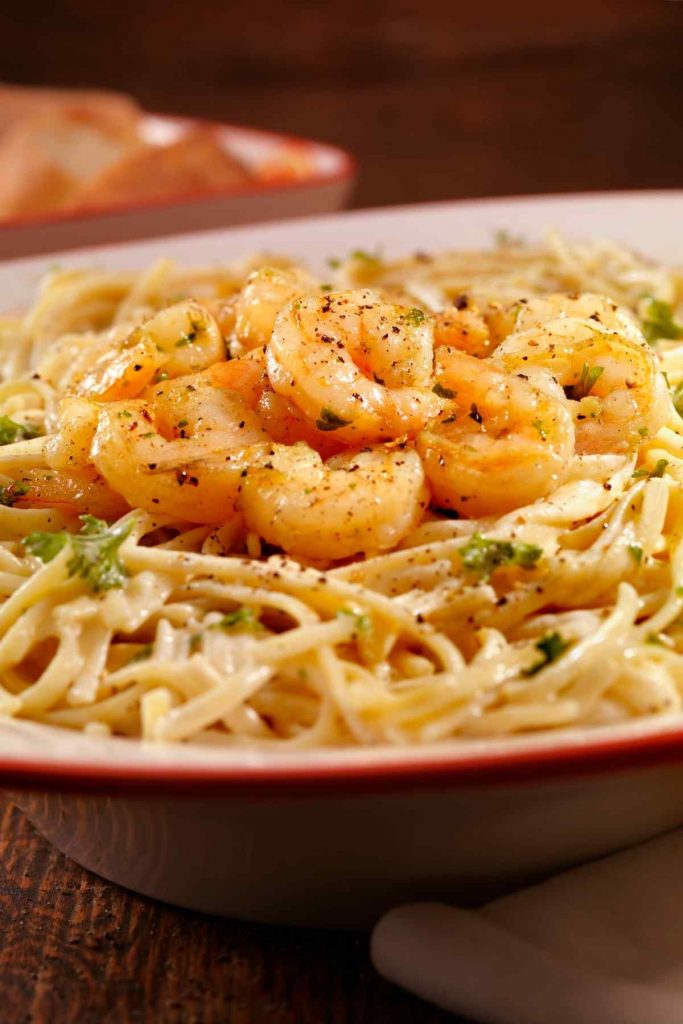 Seafood, citrus and herbs go hand-in-hand. That's why this Creamy Pesto Pasta with Shrimp is a crowd-pleaser. It combines butter, cream, parmesan, basil pesto and linguine pasta to create this moreish and comforting dish that will disappear before the night is over.
Treat your significant other to this delicious Crab Linguine on your next date night. It's easy and quick to prepare, so you can focus on getting ready and enjoying your evening.
It doesn't get much more delicious than this Garlic Butter White Wine Shrimp Linguine. Tender linguine noodles cook in a pot of hot broth before being tossed with Parmesan, parsley, and shrimp that's sautéed in a garlic butter sage white wine bath. The sauce is so good that you'll be grabbing crusty garlic bread to dunk in it.
This Italian-style 'aglio e olio' pasta is ready in just 25 minutes. We love that it uses ingredients you likely have in your party, so you can easily whip this up on a weeknight when you're in a rush.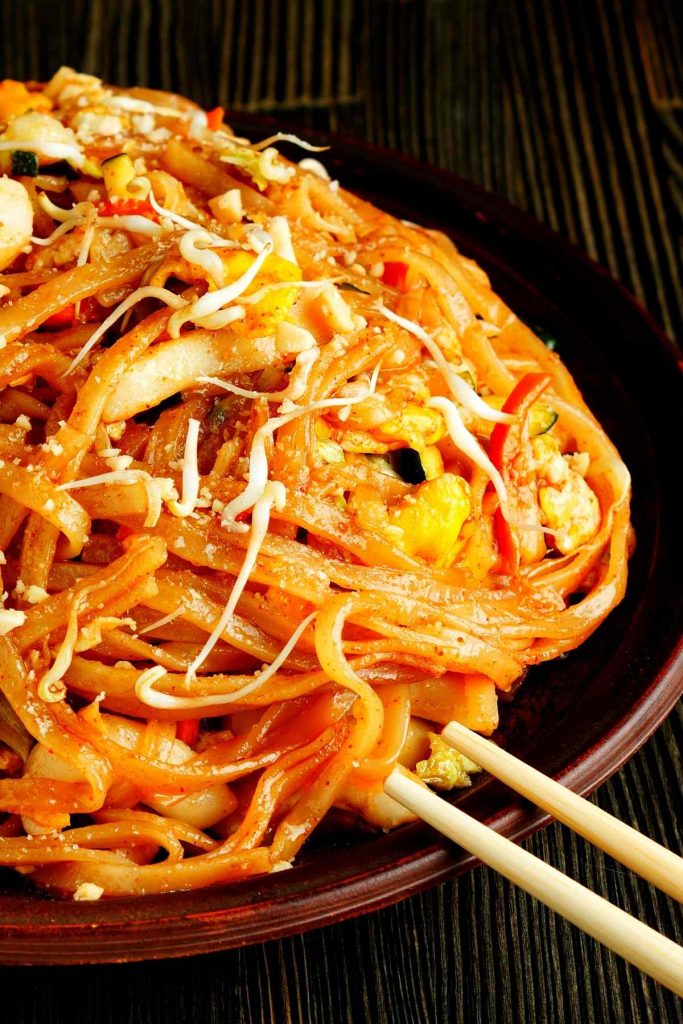 Swap the regular rice noodles for linguine in this spicy Thai recipe. It's spicy, nutty and sweet, and it will pair well with pork, ground beef, chicken, or shrimp if you'd like to add some protein.
Welcome fall with this exquisitely creamy and comforting butternut squash carbonara. It's a subtle autumnal twist on the classic recipe, and we are here for it. Roasted butternut, Parmesan, eggs, and pasta are tossed with crispy bacon and pan-fried sage – what's not to love?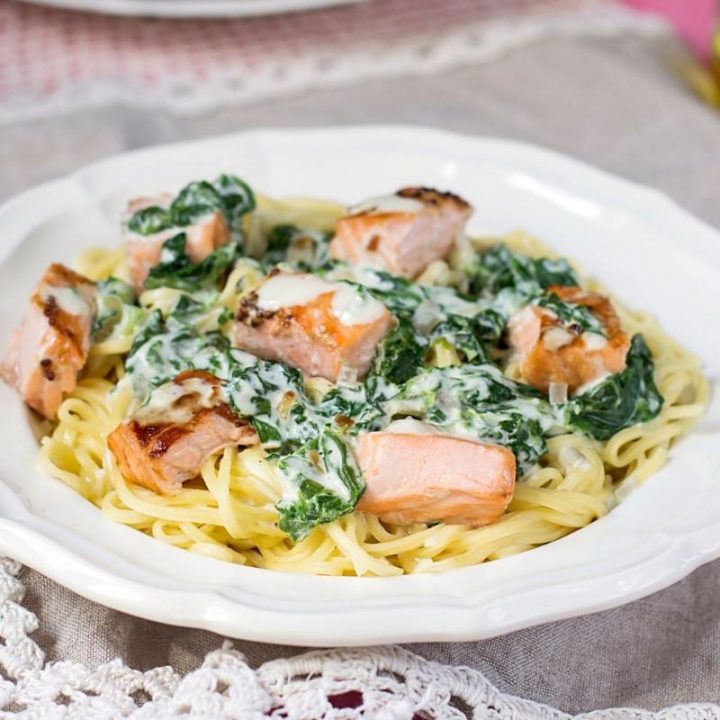 Easy Linguine Recipe
With its creamy and luxurious sauce, this salmon pasta is a real treat. Spoil yourself this weekend with this incredible one-dish meal featuring heavy cream, white wine, butter, garlic, and lemon zest.
Print
Pin
Rate
Ingredients
nonstick cooking spray

3/4

pound

salmon filets

salt and pepper

to taste

12

ounces

linguine

2

tablespoons

butter

unsalted

3

teaspoons

minced garlic

1/2

cup

dry white wine

1 ¼

cups

heavy cream

1

teaspoon

grated lemon zest

5

ounces

fresh baby spinach

2

tablespoons

capers

optional lemon wedges

for garnish
Instructions
Preheat the oven to 400°F. Heat a large pot of water over medium-high heat until it boils.

Spray a small rimmed baking pan with nonstick spray. Place the salmon, skin side down, on the pan and sprinkle with salt and pepper. Bake for about 12 minutes or until the salmon reaches an internal temperature of 145°F.

Salt the boiling water and add the linguine. Cook until al dente as per the package instructions.

Heat the butter in a large high-sided skillet over medium heat. Add the garlic and cook for 1 minute, stirring constantly. Add the wine, cream, lemon zest, and season with salt and pepper. Heat to boiling over medium-high heat, then reduce to medium and cook for 5 to 6 minutes, stirring frequently, until the mixture thickens to the consistency of a thin sauce. Reduce the heat to low.

Drain the linguine well and add to the skillet. Stir in the spinach and capers and cook over low heat for 1 to 2 minutes until the spinach is just wilted.

Remove the salmon from the oven. To remove the skin, place a spatula between the skin and the flesh and gently remove the skin. Break the salmon into large chunks and add to the linguine. Toss to coat in the sauce and pasta.

Serve with lemon wedges, and enjoy!
Tried this recipe?
Follow or tag us on Pinterest @izzycooking