Popular in rich stews and curries, both lamb and goat are flavorful meats. Both can be considered gamey but do have different flavors. Today we're taking a closer look at these meats, including their similarities and differences, and the best ways to prepare them.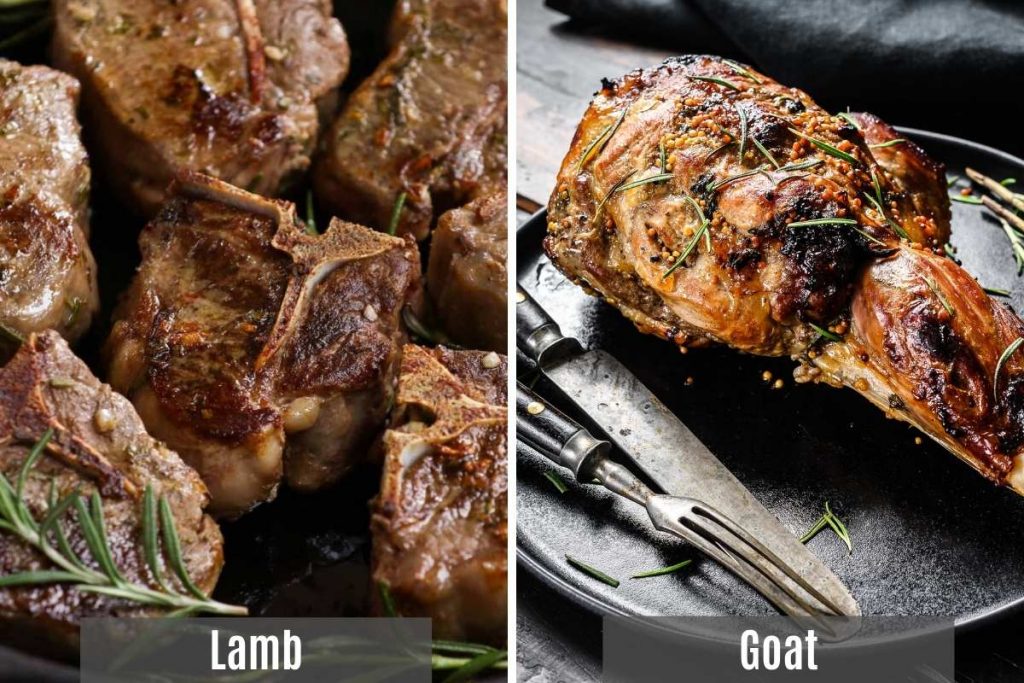 In addition to lamb and goat, you may have also heard the word mutton, depending on where you're from. In some countries, the words are interchangeable, while in others they are not. So, what's the difference between lamb and goat?
Difference Between Sheep and Goats
There are several differences between the animals that provide us with goat and lamb meat.
Sheep, which are members of the Ovine species of animals, have thick wool or hair that needs to be sheared on a regular basis.
Goats, on the other hand, are members of the Caprine species, and have hair that does not need to be sheared.
Another tell-tale difference is their tails. Goats have short tails that tend to be upright, pointing up, and sheep have docked tails that point down.
Types of Sheep
In general, when you purchase lamb at the grocery store or butcher, it is sourced from sheep under one year of age. The meat is very tender and is leaner compared to older sheep.
Lamb imported from New Zealand comes from grass-fed sheep and has a slightly stronger taste compared to milder American lamb which is typically from sheep that are milk-and grain-fed.
Milk Lamb: A very young lamb that is typically 4 – 6 weeks of age. The meat is very tender and has a mild flavor.
Spring Lamb: A baby lamb, typically between 3 – 5 months of age. They are milk and grain-fed and usually sold in the spring, around Easter or before June 1st. The meat is more tender than older lamb meat and has a milder flavor.
Ram Lamb: A male lamb, less than a year old.
Ewe Lamb: A female lamb, less than a year old.
Hogget: Also known as a yearling mutton, is a male or female sheep between 1 – 2 years of age. The meat is both tender and gamey.
Mutton: Meat that's typically from a castrated male or a female sheep over the age of 2 years. It has a strong, gamey flavor and is usually only available at specialty butcher shops and sheep farms.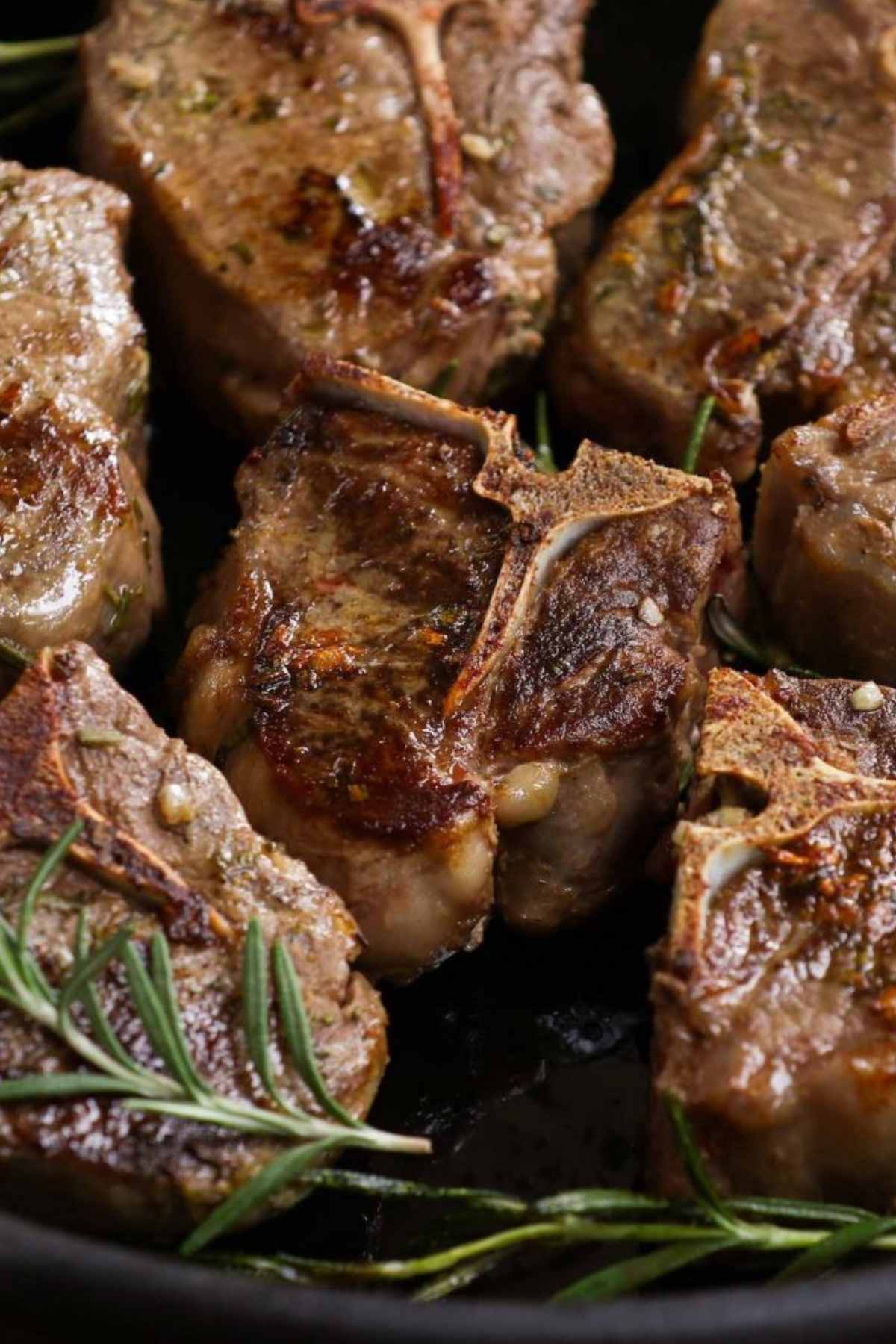 Types of Goat
Kid: Typically less than a year old and can be male or female.
Buckling: A young male less than a year old.
Buck or Billy: A mature male that is capable of reproducing.
Wether: A castrated mature male, typically between 6 – 9 months of age.
Doe or Nanny: A mature female.
The Difference Between Lamb Meat & Goat Meat
1. Fat content
Goat is leaner than lamb and has less fat. It can have a tougher chew, so should be slow-braised, roasted, or smoked for more tender results.
2. Nutrition
Goat meat is lower in cholesterol, saturated fats, and calories. In fact, it has less cholesterol than beef, pork, and chicken.
3. Taste
Goat has a milder and slightly sweeter taste.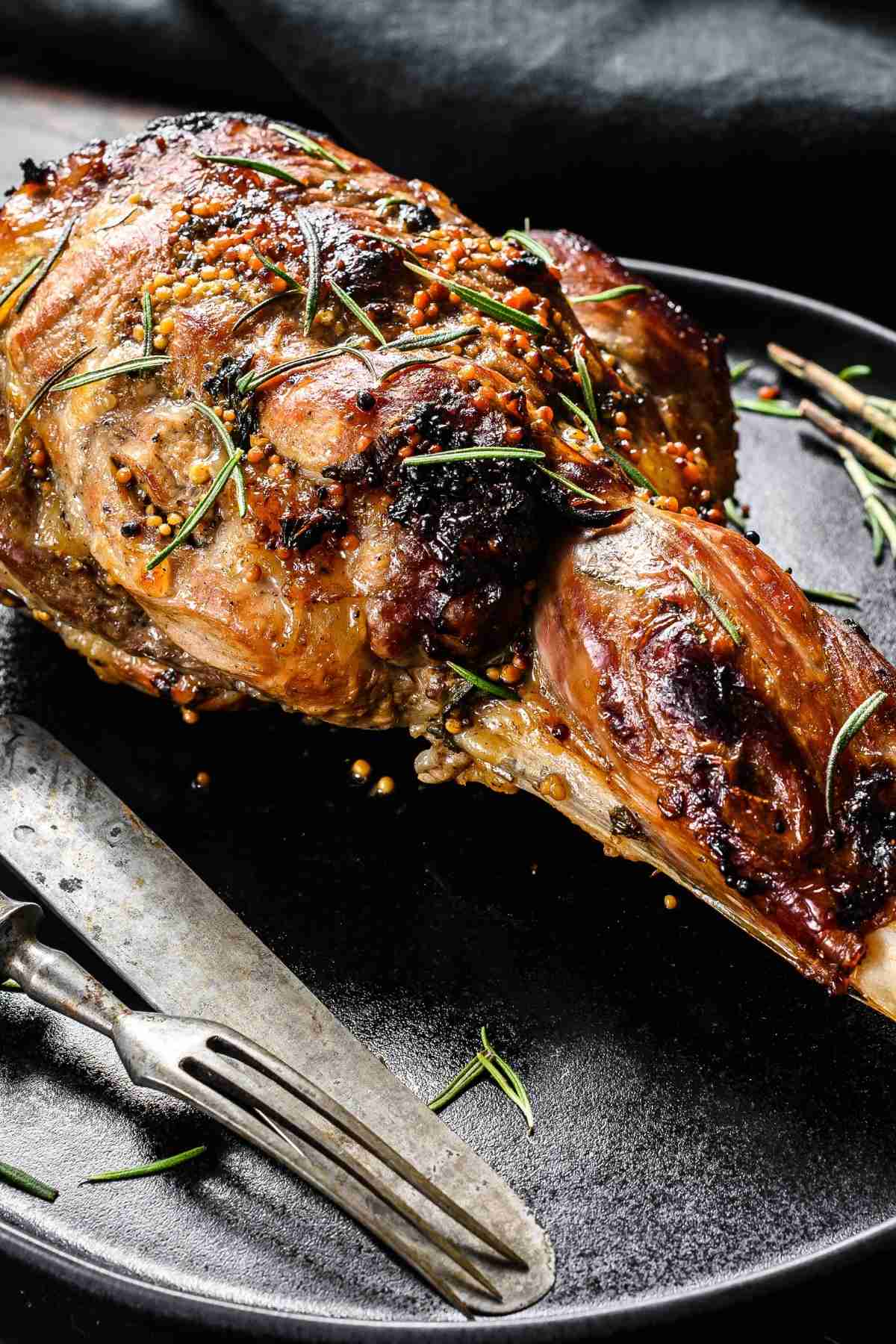 How to Buy Lamb And Mutton Meat
The lamb and mutton available at grocery stores and butchers range from Prime, which is the highest level of quality, followed by Choice, and Good. Most lamb and mutton cuts sold at retail locations are Prime or Choice.
When purchasing lamb, look for meat that is fine-grained and from light pink to red in color. Deeper-colored meat comes from older sheep.
Similar to beef, there should be some white marbling in the meat and the white fat should be firm to the touch and not too thick. The texture of mutton meat is larger-grained and more open. The marbling should be fine, and the fat should be white.
How to Buy Goat Meat
Goat meat should be fine-grained and evenly colored with little marbling. The fat should be firm and white. If you are new to goat, try to purchase Kid meat, which is milder and sweeter in flavor.
How To Cook Lamb
Because different cuts of lamb vary in fat content, be sure to select a cooking method appropriate for the cut. Well-marbled lamb is perfect for slow cooking or roasting, and fatty lamb shoulder is ideal for smoking.
How To Cook Goat Meat
Goat cuts of leg, shoulder, shank, neck, and breast are best cooked low and slow, either by braising, slow roasting, or using a slow cooker. They are ideal for curries and stews. Loin and racks can be quickly roasted, pan-seared, or marinated and grilled.
You May Also Like
Lamb Meat vs Goat Meat (How to Cook Lamb Chops)
Popular in rich stews and curries, both lamb and goat are flavorful meats. Both can be considered gamey but do have different flavors. Learn how to cook lamb chops with these step-by-step instructions.
Print
Pin
Rate
Ingredients
2

lb

lamb chops

1

tablespoon

minced garlic

2

teaspoons

chopped rosemary

2

teaspoons

chopped thyme

½

teaspoon

chopped parsley

¼

cup

extra-virgin olive oil

divided

Salt and pepper

to taste
Instructions
Season lamb chops generously with salt and pepper.

In a small bowl mix together garlic, rosemary, thyme, parsley, and 2 tablespoons olive oil.

Rub the mixture on all sides of the lamb chops and let them marinate for at least 30 minutes at room temperature.

Heat a large skillet over medium-high heat. Add 2 tablespoons olive oil, once hot add in the lamb chops.

Sear until the surface is browned, about 2 to 3 minutes.

Flip and cook until meat reaches an internal temperature of 125°F.

Rest lamb chops for 5 minutes before serving.
Tried this recipe?
Follow or tag us on Pinterest @izzycooking