Are you contemplating the keto diet? Think it's impossible to do or to enjoy? Well, think again! We've got 22 of the Best Keto Side Dishes to get you started! You won't have to give up comfort, flavor, or your love of food with any of these keto-friendly recipes!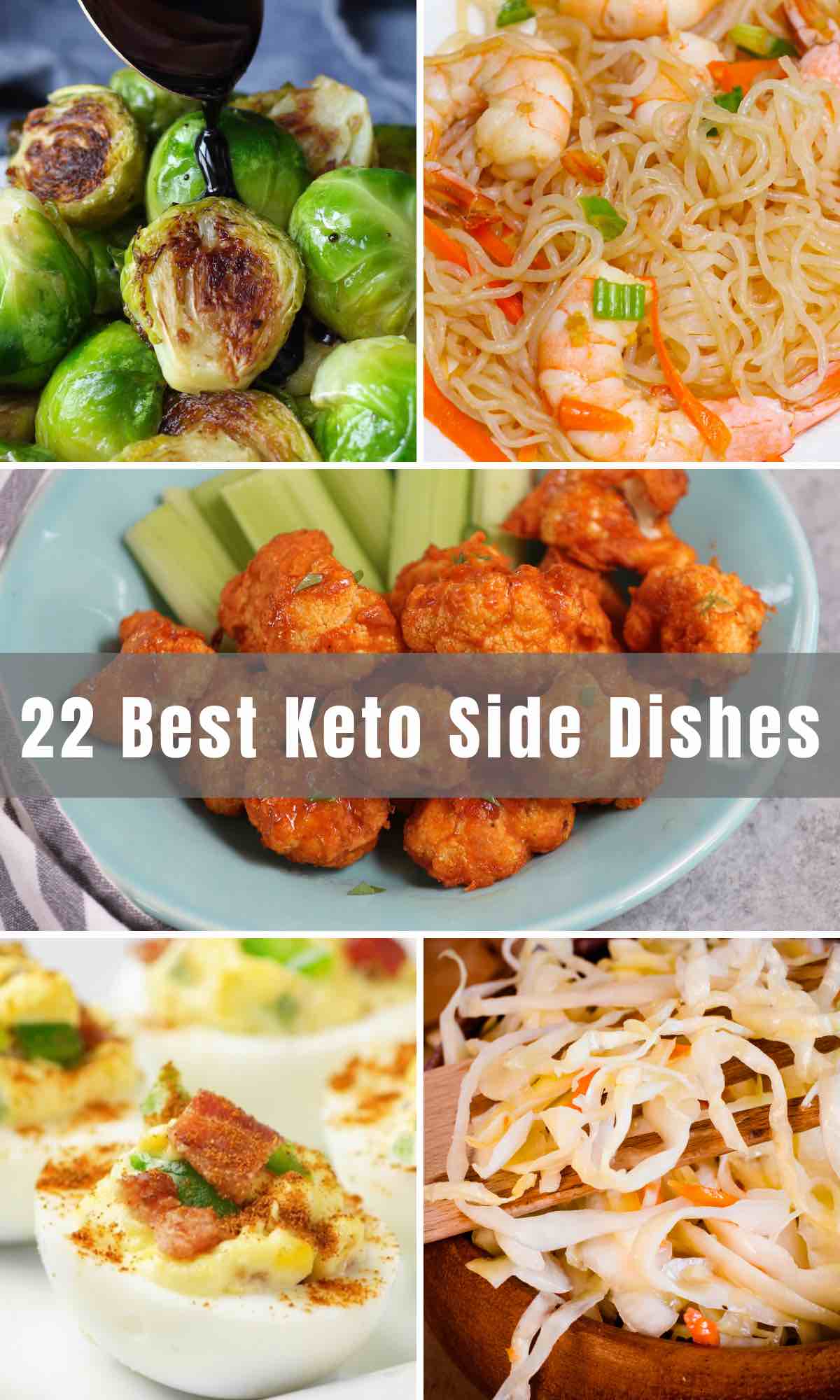 What Sides Can I Eat on a Keto Diet?
You really can enjoy just about any side on a keto diet, so long as you stay away from carbs and sugar! That means you can add cheese and bacon to many of your dishes.
Some obvious choices are mac and cheese, keto green bean casserole and deviled eggs with bacon. You can even enjoy vegetables such as asparagus, Brussel sprouts and broccoli. There are lots of possibilities!
What Veggies Are Bad for Keto?
Some of the top vegetables to avoid for keto are corn, peas, carrots, and yams. Have no fear, however, as there are plenty of other options that won't throw you out of ketosis.
Can I Eat Potatoes on a Keto Diet?
Sorry potato fans, there's some bad news to share! Potatoes are just too starchy to enjoy on keto. Sweet potatoes aren't keto-friendly either. Just one medium-sized potato contains 23 grams of net carbs. Say goodbye to sweet potatoes and potatoes on a keto diet!
Keto Sides for BBQ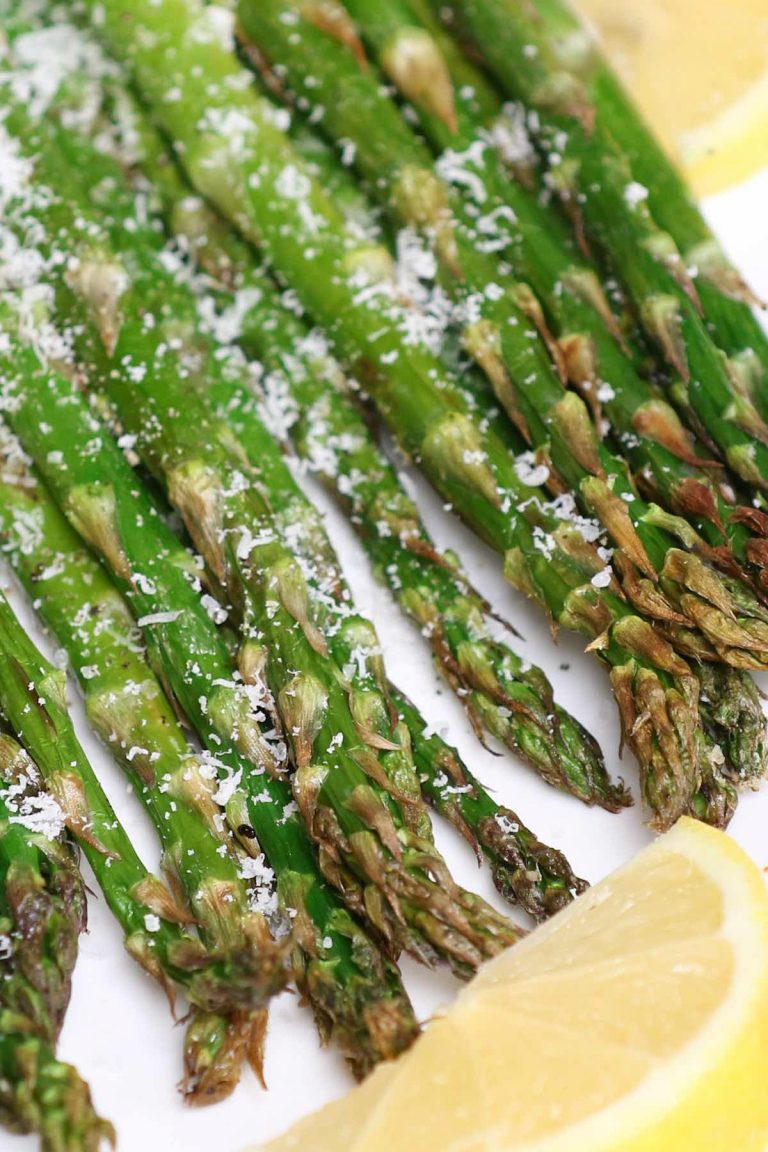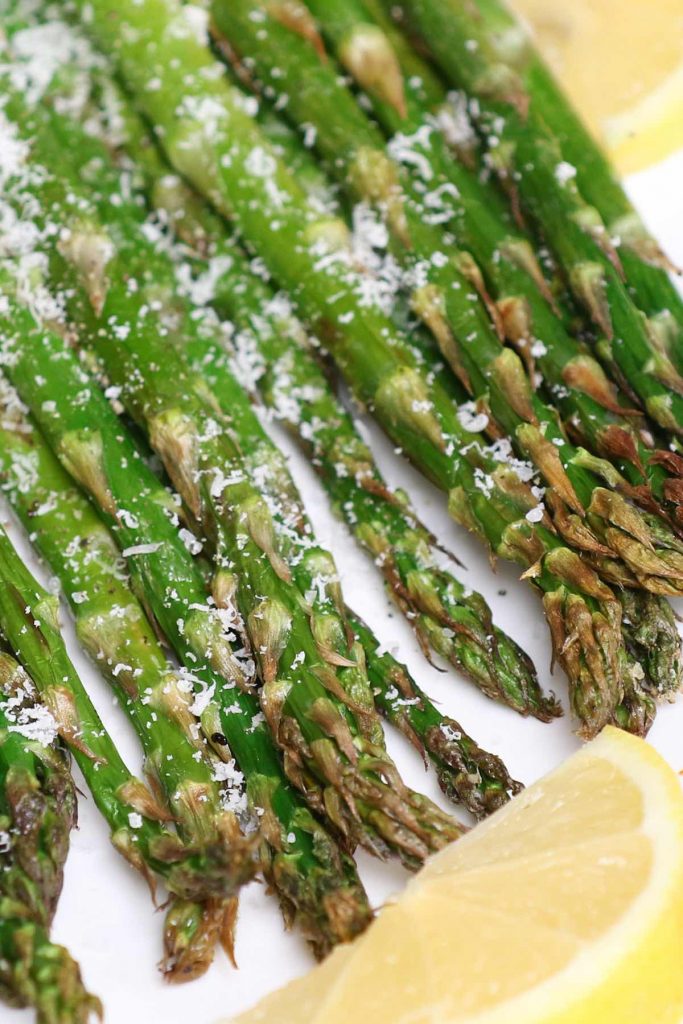 With a crispy outside and tender insides, air fryer asparagus will make you fall in love with this vegetable all over again. The perfect keto side that's easy to make too!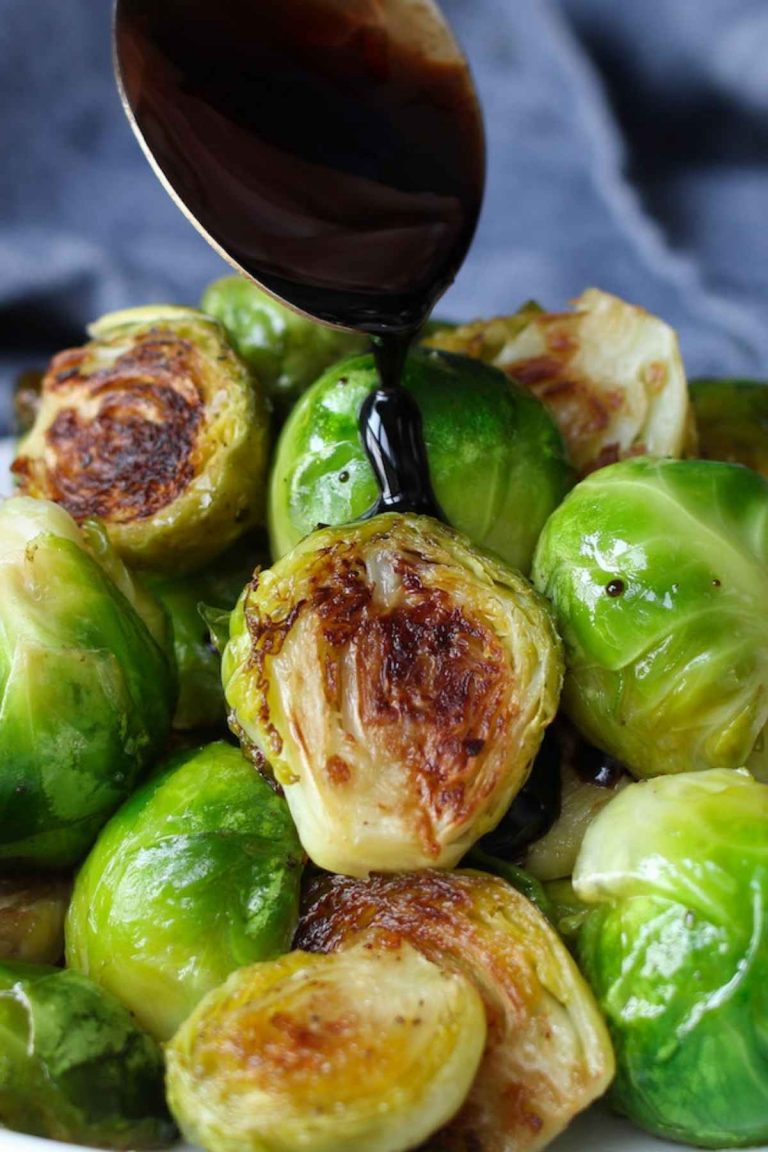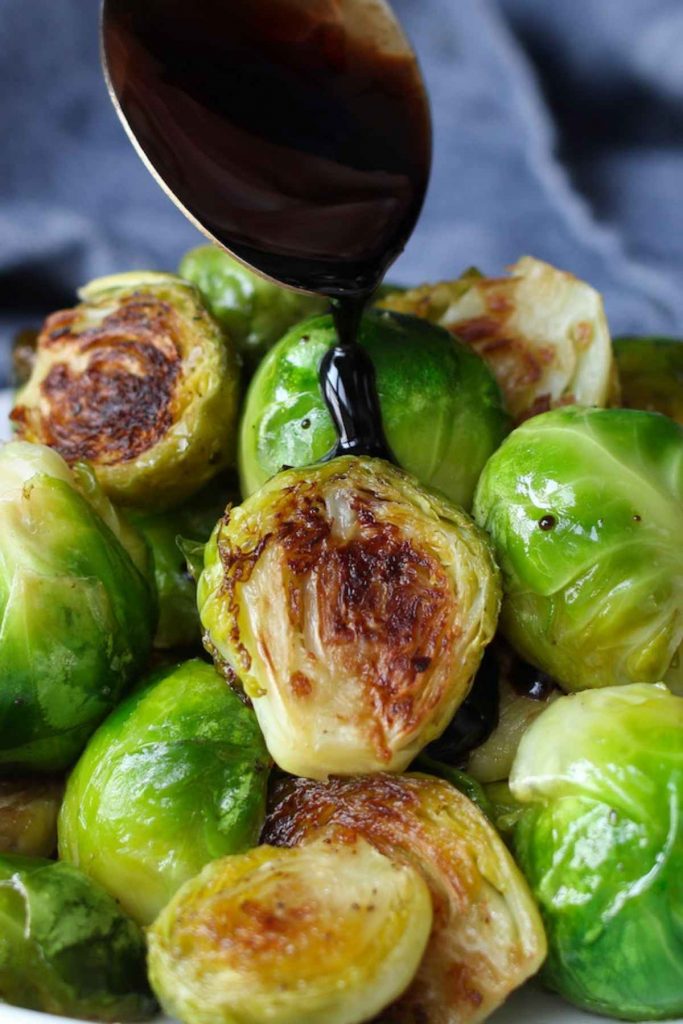 An easy side dish that will win over the pickiest of eaters! Made with just a few simple ingredients, these roasted balsamic Brussel sprouts are bursting with flavor!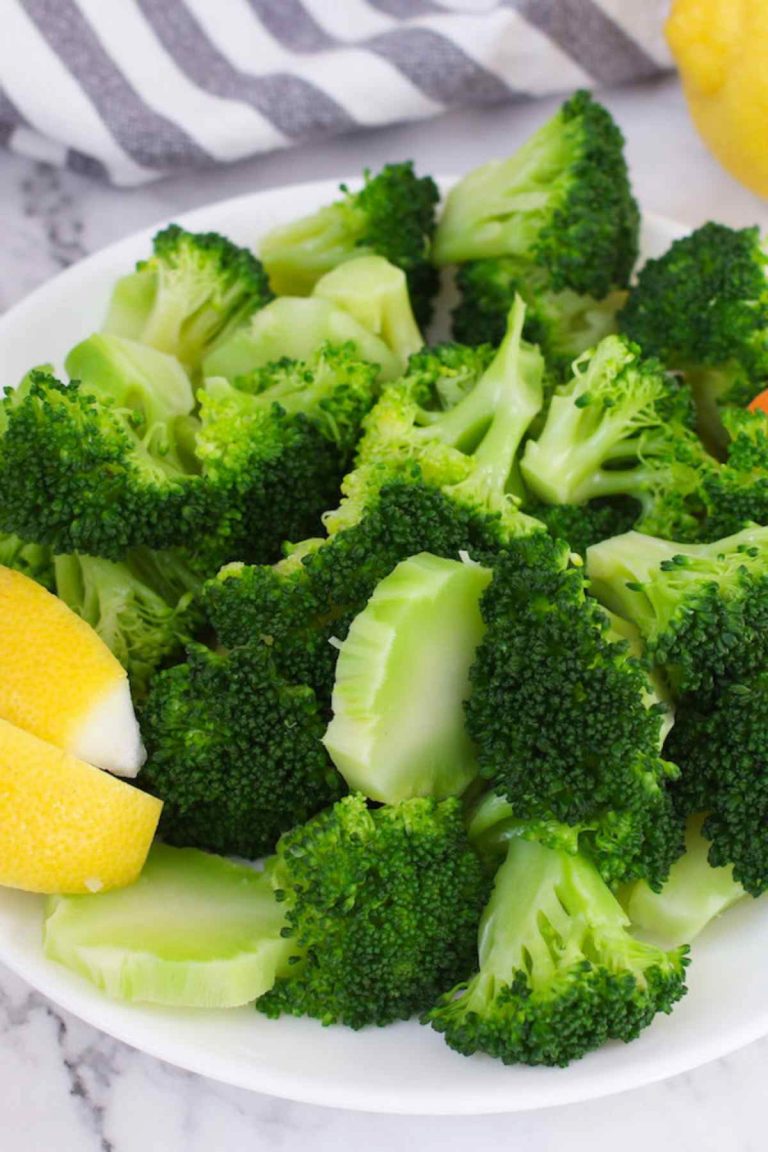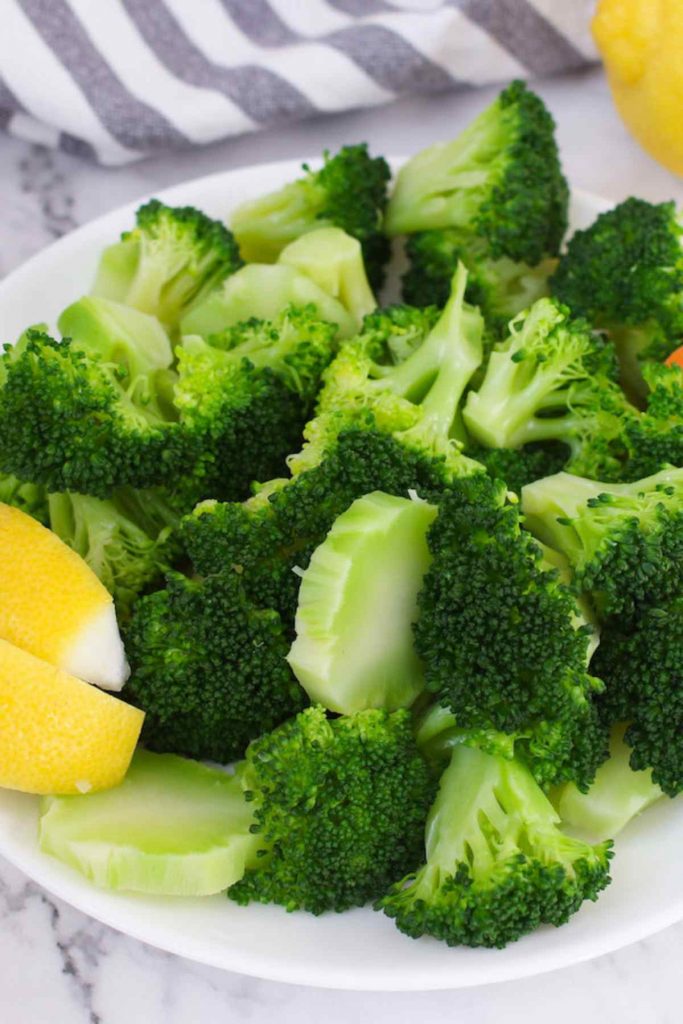 Colorful with a pop of green color, this steamed broccoli is a healthy keto side that is also foolproof to make.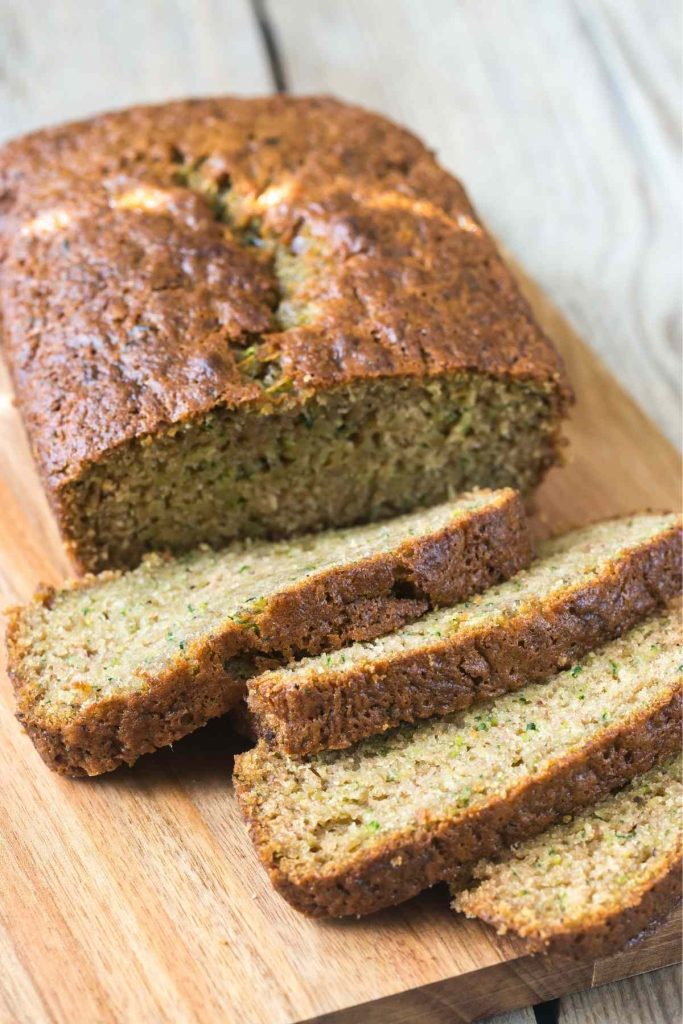 Who says you have to skip the bread altogether on keto? Try making this guilt-free zucchini bread, and for even more flavor include some blueberries, chocolate chips, or walnuts.
For a fresh and flavorful side, look no further than this garlic bok choy stir fry. Ready in just 10 minutes, it'll be on your table in no time!
Easy Keto Sides for Chicken & Steak
If you're new to keto, then now is the time to familiarize yourself with cauliflower and all of its wonders. This cauliflower fried rice is a healthy and flavorful side for a keto diet.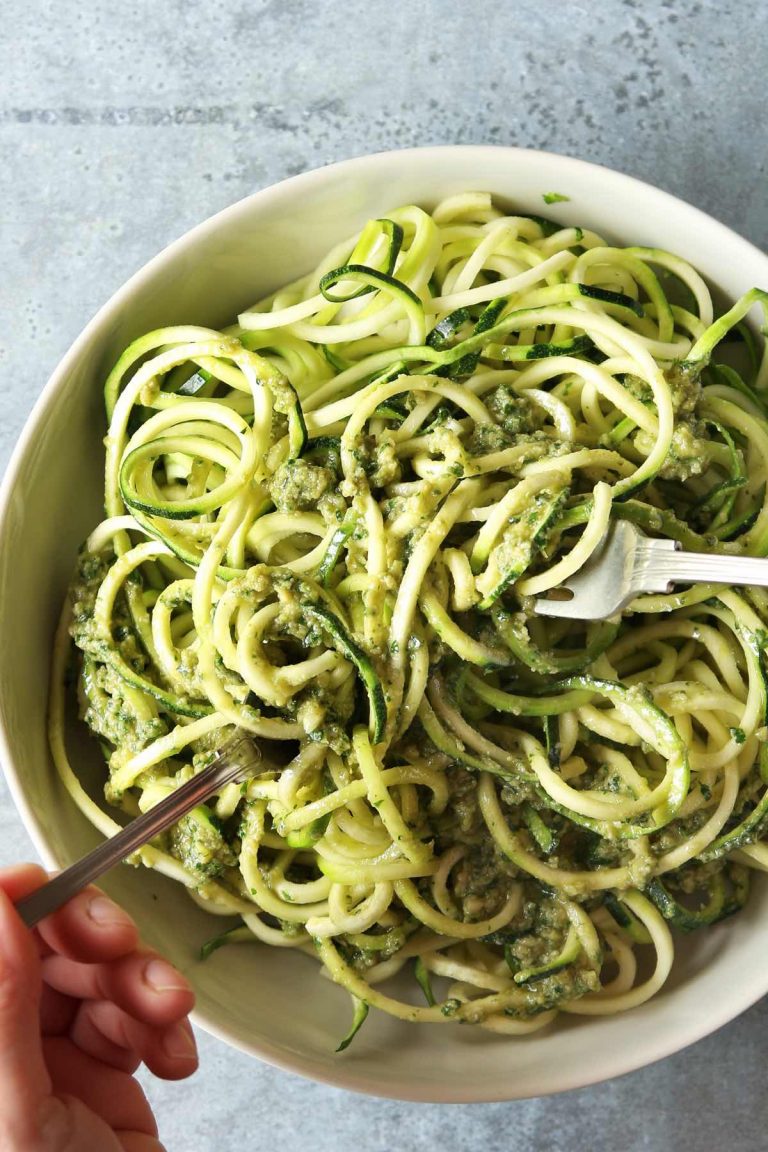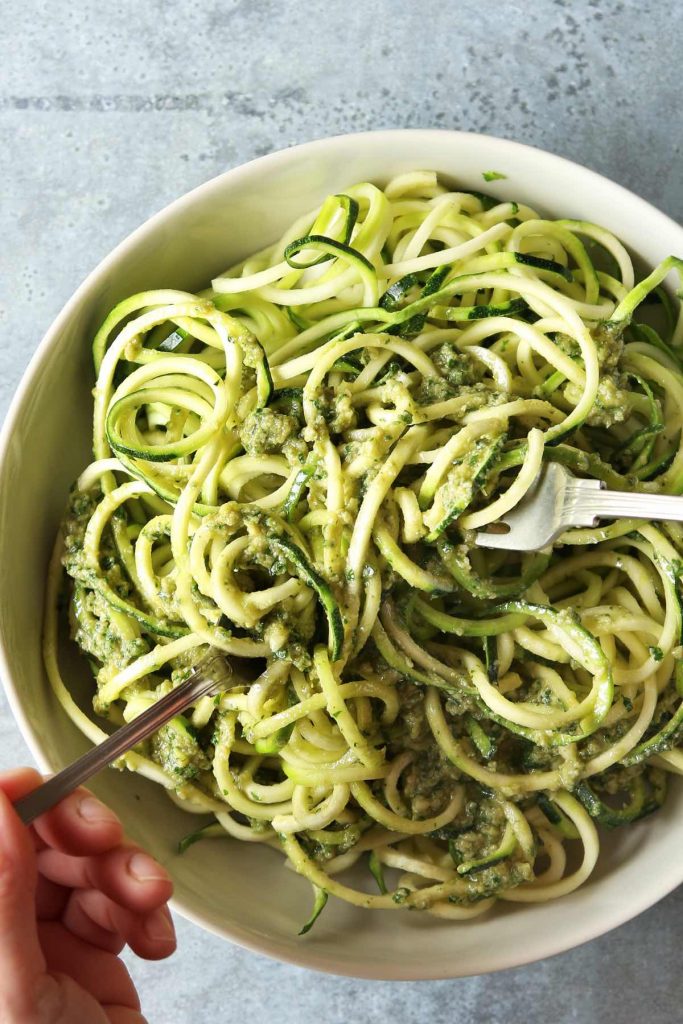 Whether or not you're making them ahead of time, these zucchini noodles (also known as zoodles) are where it's at. They're one of my all-time favorite keto side dishes that are easy to make in minutes.
This keto cornbread is a delicious low-carb alternative to traditional recipes. You can add in jalapeños, bacon, or cheddar cheese, or simply make them into muffins for a snack on the go!
This keto green bean casserole is a hearty side that's filling enough to eat on its own! Each bite is loaded with mushrooms, green beans, garlic, and cheese. Hearty and delicious, it's a must-try!
These keto stuffed mushroom caps are filled with garlic, cream cheese and seasonings before being baked to perfection in the oven. They're so flavorful and perfect for a party!
Keto Sides for Burgers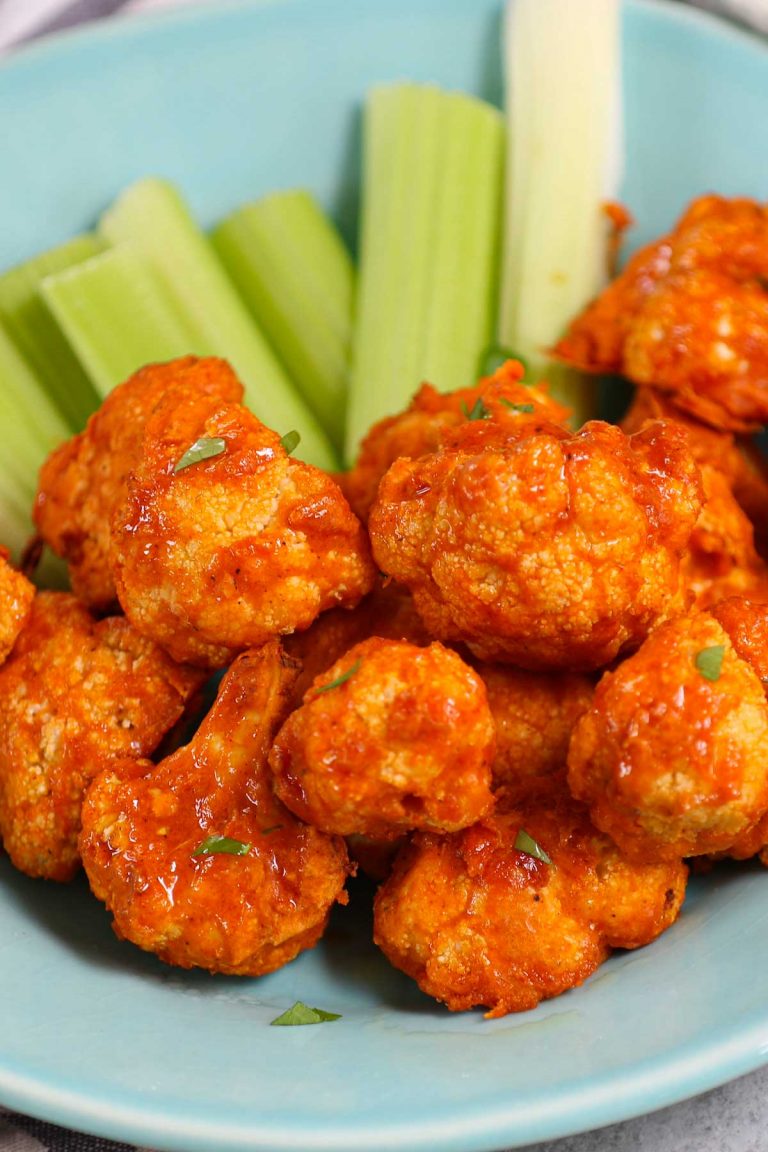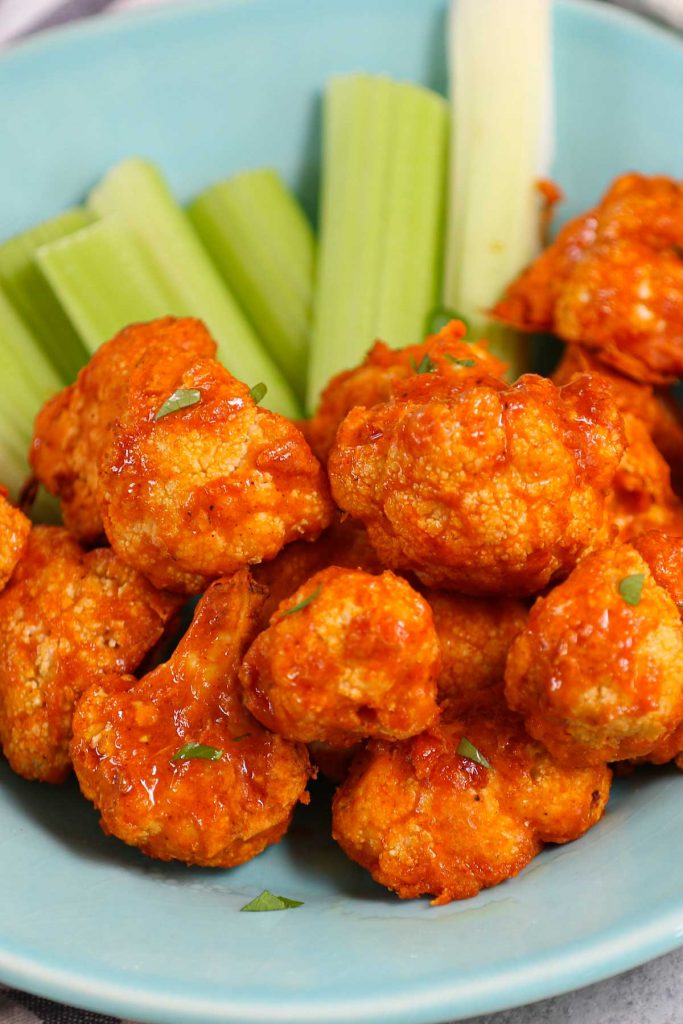 They may not taste exactly like buffalo wings, but they are the next best thing! These Buffalo cauliflower bites are low carb and require no oil. Plus, they're ready in under 20 minutes thanks to the air fryer.
Is there anything better than coleslaw to go with your burgers? It's a keto-friendly side dish that never disappoints thanks to its colorful presentation, crunchy texture and fresh taste.
Packed full of cucumbers, tomatoes, cauliflower and feta cheese, this keto Mediterranean salad aims to please! You can also make it ahead of time for potlucks and get-togethers.
Pure comfort is exactly what you'll experience with this low carb taco soup. It's creamy, warm, and packed full of vegetables. Top it with some avocado and lime just for a bit of extra flavor.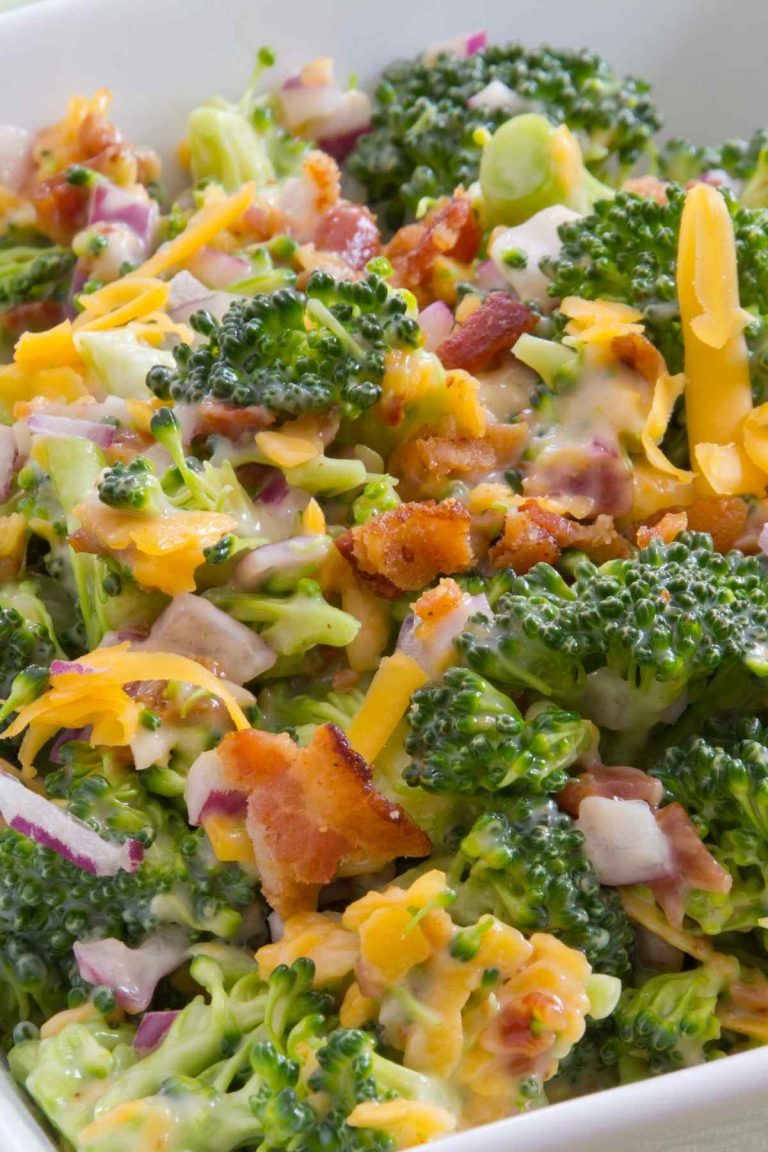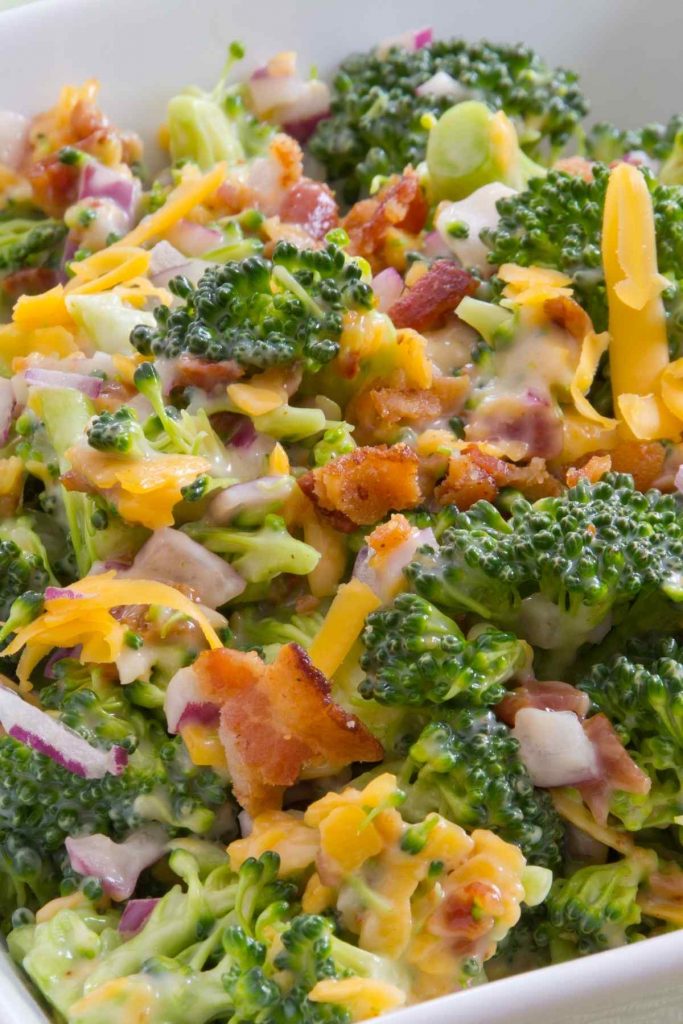 Here's a low-carb, sugar-free salad suitable for stricter keto diets. This broccoli salad also works well for parties and potlucks as well as meal prep.
Keto Side Dishes That Are Not Vegetable
A party staple, these deviled eggs are a real crowd-pleaser with their creamy and smooth texture and crispy bacon on top. Along with being low-carb, they are also gluten-free.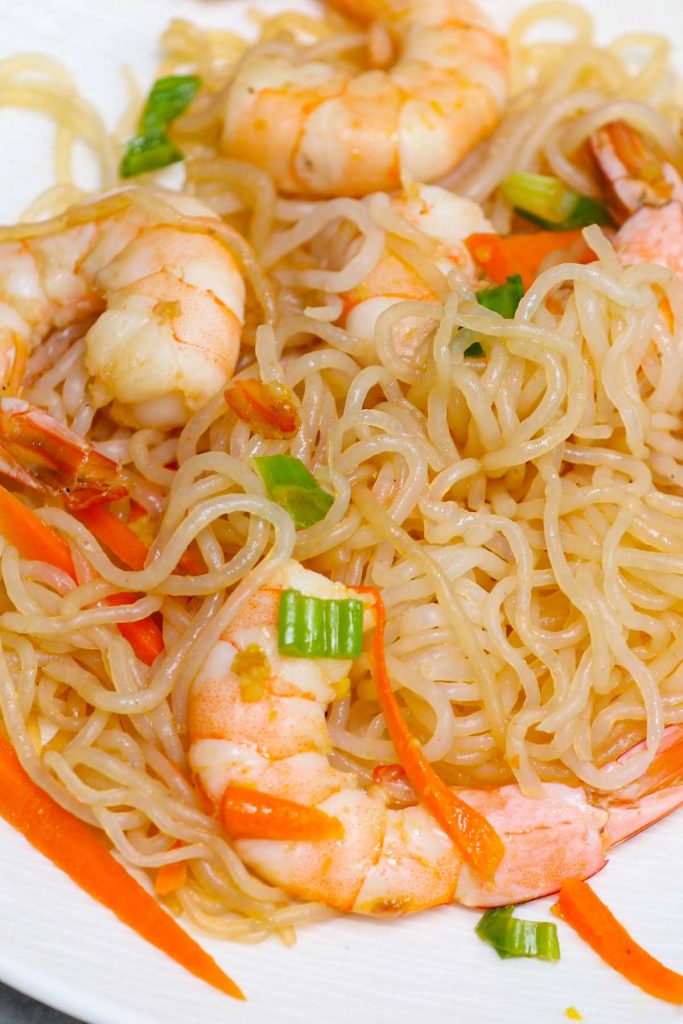 They're called miracle noodles for a reason! That's because they're completely plant-based, and once you add some shrimp into the dish, this keto side can double as a main dish.
You can skip the cauliflower by making this mac and cheese with just 3 ingredients: keto pasta, cream and shredded cheese. The best part? It's only 4 grams of net carbs per serving!
Almond flour, eggs, stevia, and a few other ingredients make up this keto friendly bread! You only need 45 minutes to make this easy bread from start to finish.
Low carb but full of protein, this keto egg salad really hits the spot! You may also be surprised with the secret ingredient in this recipe.
Skip the store-bought and opt for these keto tortillas when Taco Tuesday rolls around. At just 2 grams of net carbs apiece, you can't go wrong.
There's nothing quite like homemade keto pasta covered with your favorite pasta sauce. The best part? Only two ingredients: eggs and cheese!
Are Carrots Keto?
Some vegetables are more keto-friendly than others. Carrots are a borderline case, which means they can only be eaten in moderation on a ketogenic diet. This is because raw carrots, as a naturally sweeter vegetable, contain 9 grams of net carbs per cup.
You May Also Like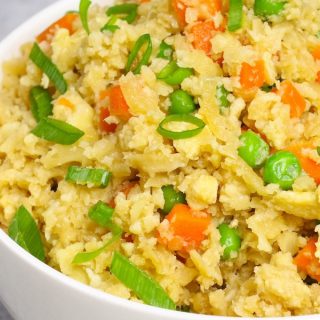 22 Best Keto Side Dishes (Low Carb Cauliflower Fried Rice Recipe & More)
Cauliflower Fried Rice is delicious, Keto-friendly, and so easy to make. It's one of our favorite Keto side dishes recipes and perfect for managing your carb intake.
Print
Pin
Rate
Ingredients
1

medium cauliflower

grated

1

tablespoon

vegetable oil

3

large eggs

beaten

1/2

cup

diced carrots

1

tablespoon

minced garlic

1/2

cup

peas

salt and pepper

to taste

green onion

chopped
Instructions
Shred the cauliflower into coarse breadcrumb-size pieces using a grater.

Add oil to a large skillet over medium-high heat. Once hot, add carrots and garlic, frying for one minute.

Add the cauliflower to pan and fry for 5 minutes.

Add the peas and fry for another minute.

Make some space in the middle of the pan and add in the beaten eggs. Scramble the eggs using a spatula or spoon, and then mix into the cauliflower.

Season with salt and pepper. Toss with chopped green onion. Serve and enjoy!
Tried this recipe?
Follow or tag us on Pinterest @izzycooking