Looking for salad ideas that are high in protein and nutrients but low in carbs? These Keto Salad Recipes are delicious, filling, and satisfying.
The best part? These hearty and keto-friendly salads are versatile enough to enjoy as a side, snack, or even a main meal.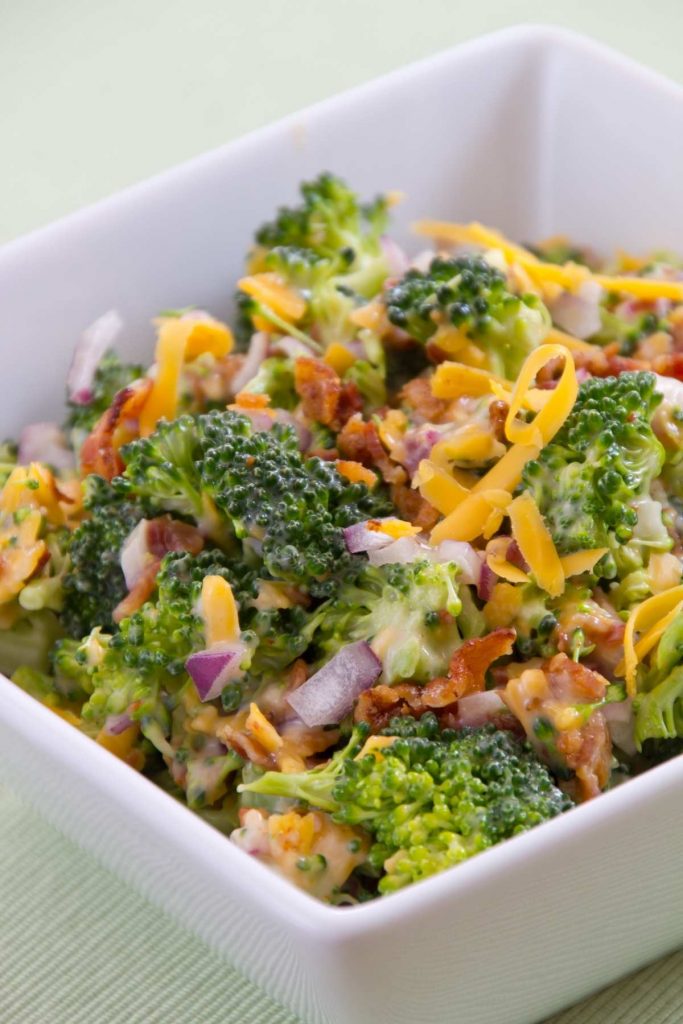 Made with crispy bacon and hearty broccoli, this crunchy and refreshing salad is a keto-friendly dish that is loaded with flavor. Mixed with cranberries, cheddar, sunflower seeds, and a creamy dressing, this salad is simply irresistible.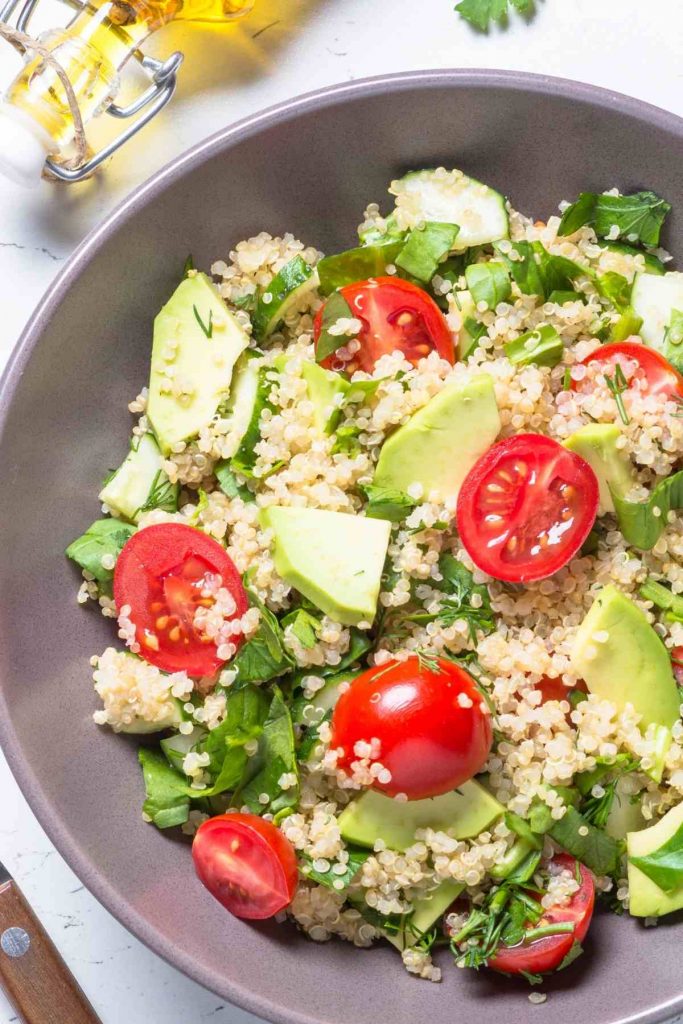 Creamy, hearty, and refreshing, this quinoa guacamole salad is a delicious side you have to bring to your next potluck. Whether you're following a keto diet or not, this salad is delish!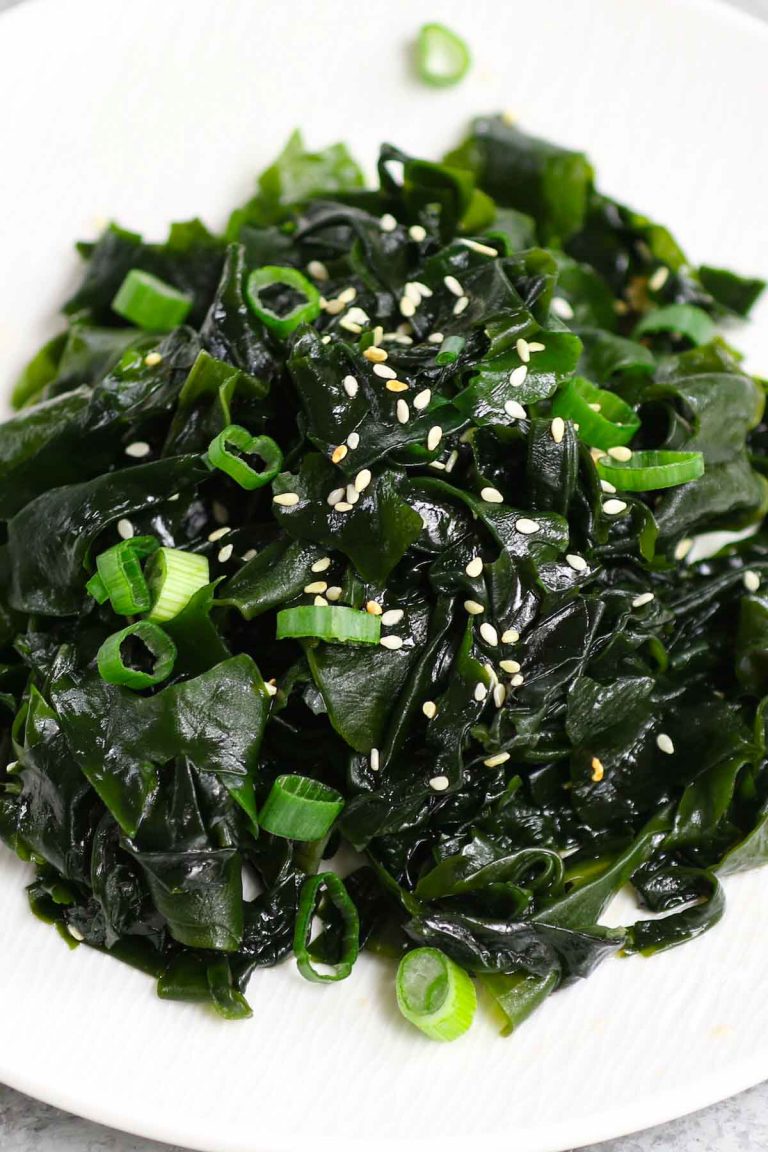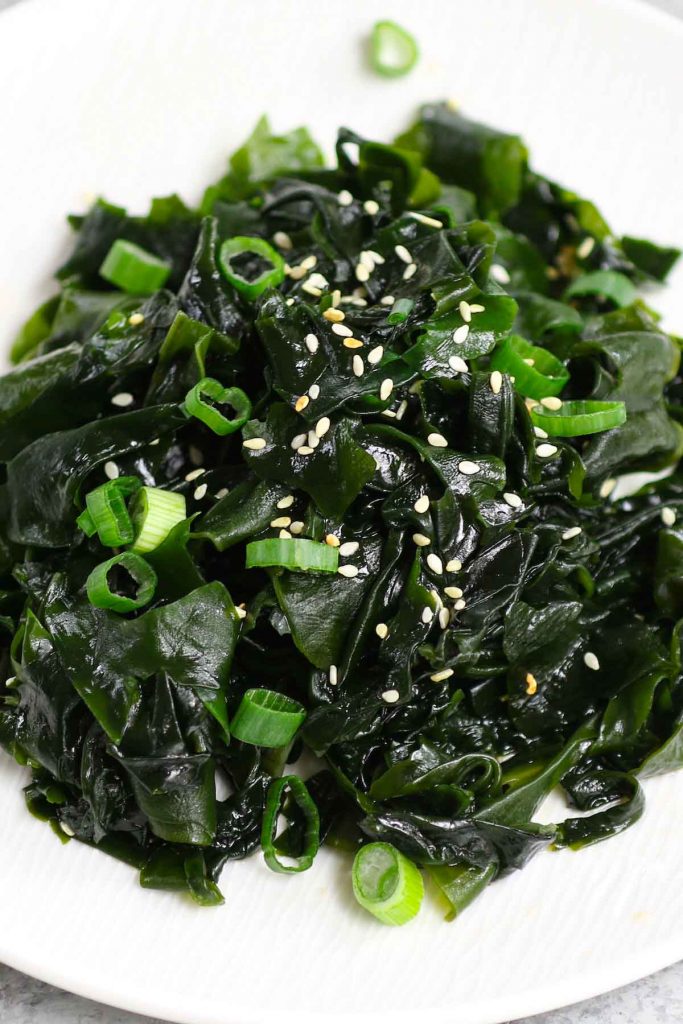 Made with dried wakame, sesame seeds, and a simple dressing, this Japanese salad is a low-carb delight you will love! It's filling, refreshing, and nutritious. Plus, it's a cinch to prepare.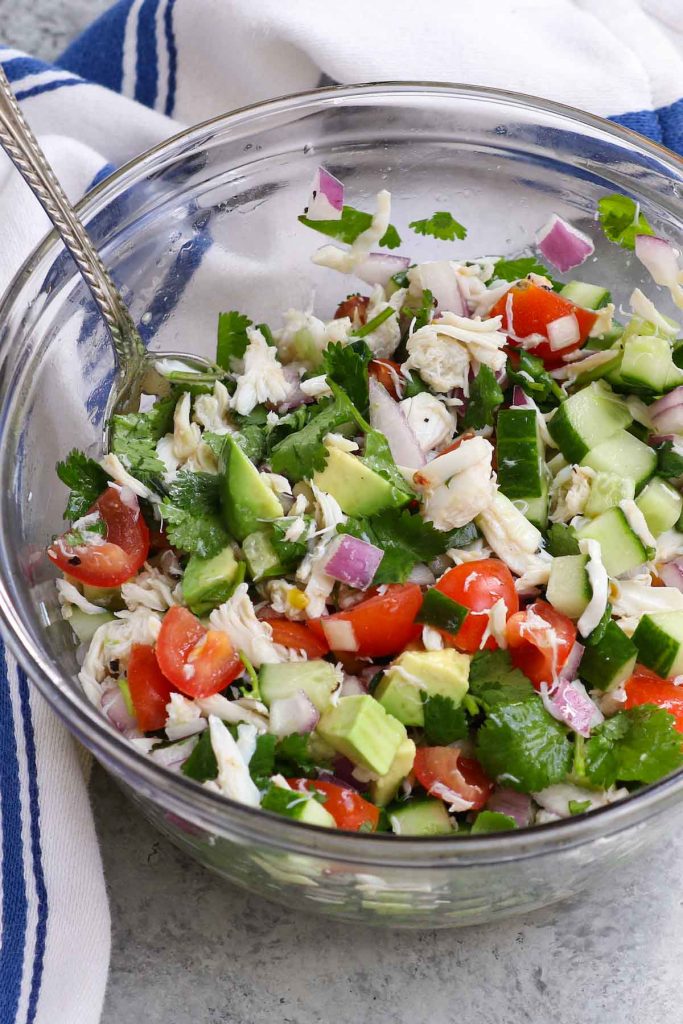 This flavorful Mexican crab salad is a seafood lover's dream! Made with fresh lemon and lime juices, tomatoes, and tender crab meat, this recipe makes a hearty and delicious meal.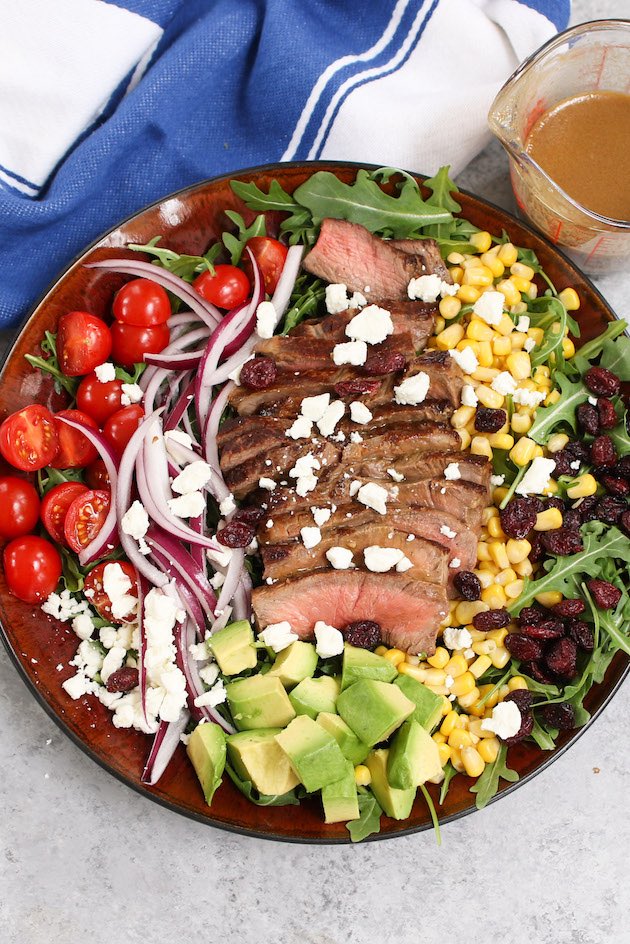 Loaded with mouthwatering flavor and savory beef, this high-protein salad is a keto-friendly meal or snack that will fill you up after a vigorous workout.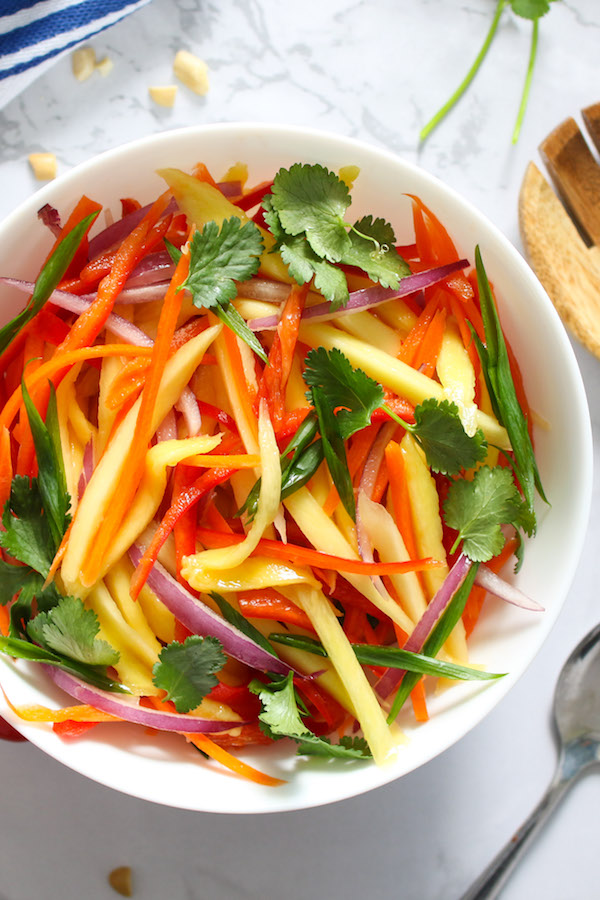 Refreshing and delicious, this summer salad recipe is tangy and scrumptious. Made with mango, carrots, red bell pepper, and red onions, slathered in a creamy peanut dressing, this delectable salad only takes 15 minutes to make. Packed with protein and low in carbs, this salad is a delicious meal!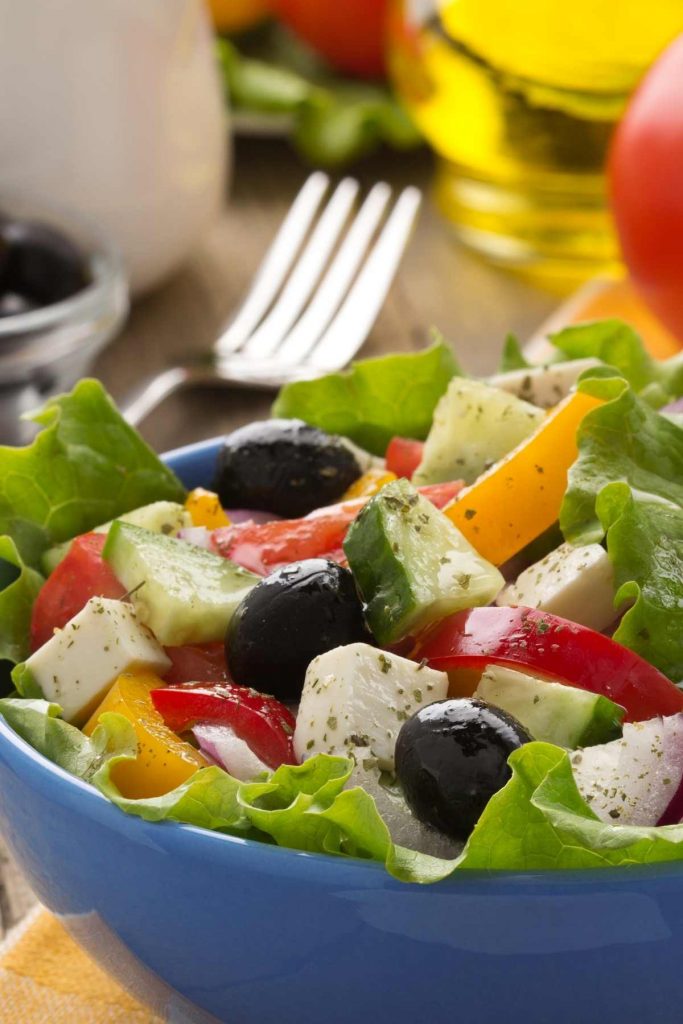 A light and savory Greek salad, this refreshing dish is a great side for your summer barbecues.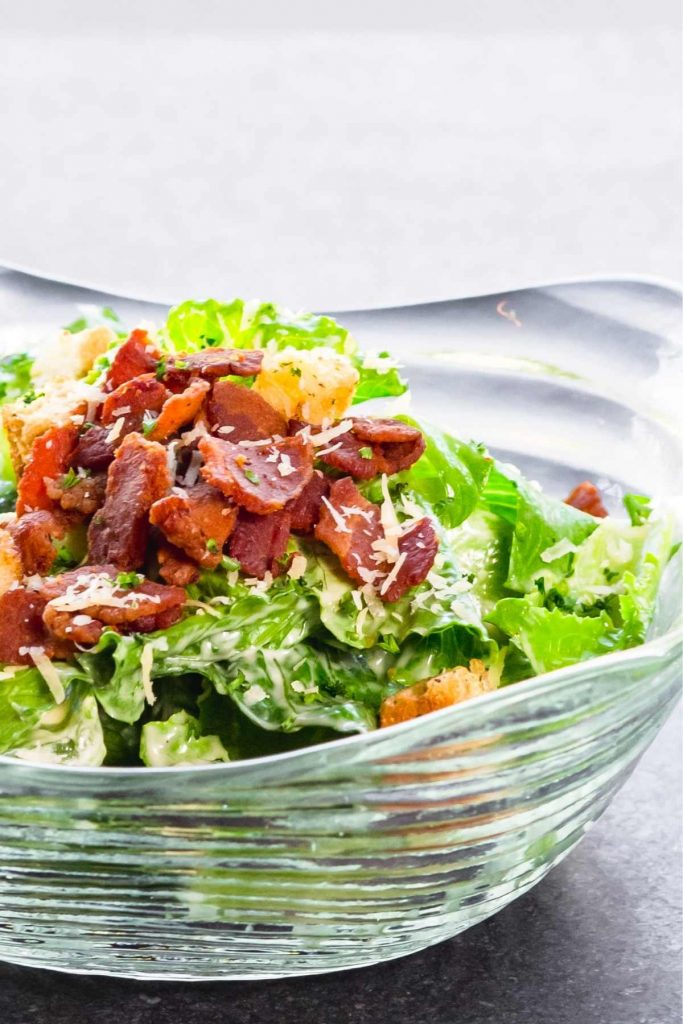 This hearty cheeseburger salad is so delicious, you'll make it all the time! Made with bacon and cheese, this nut-free, gluten-free, low-carb dish is oh-so-satisfying.
Creamy and savory, this tuna salad recipe is a cinch to prepare and loaded with flavor. In just five minutes, this tasty salad is ready to serve.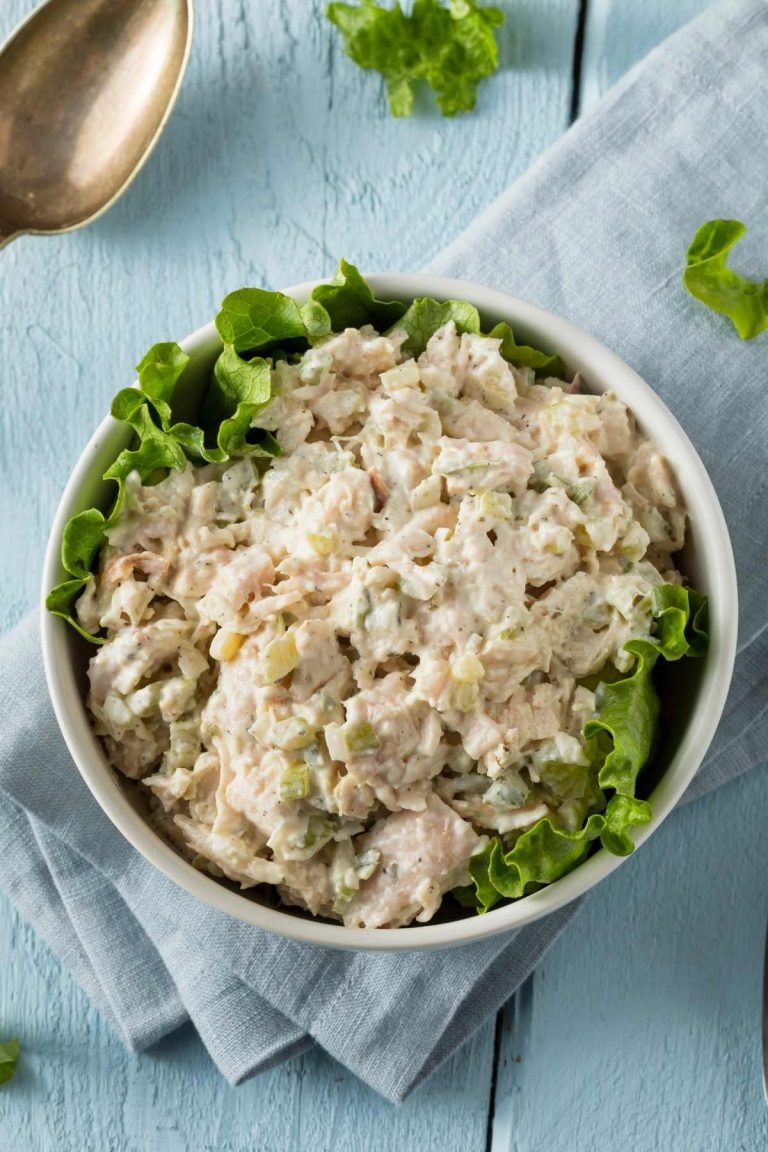 You can eat this salad the traditional way or load everything up into a lettuce wrap for a low-carb sandwich. Made with chicken, flavorful vegetables, and tasty dressing, this keto salad will be your new go-to.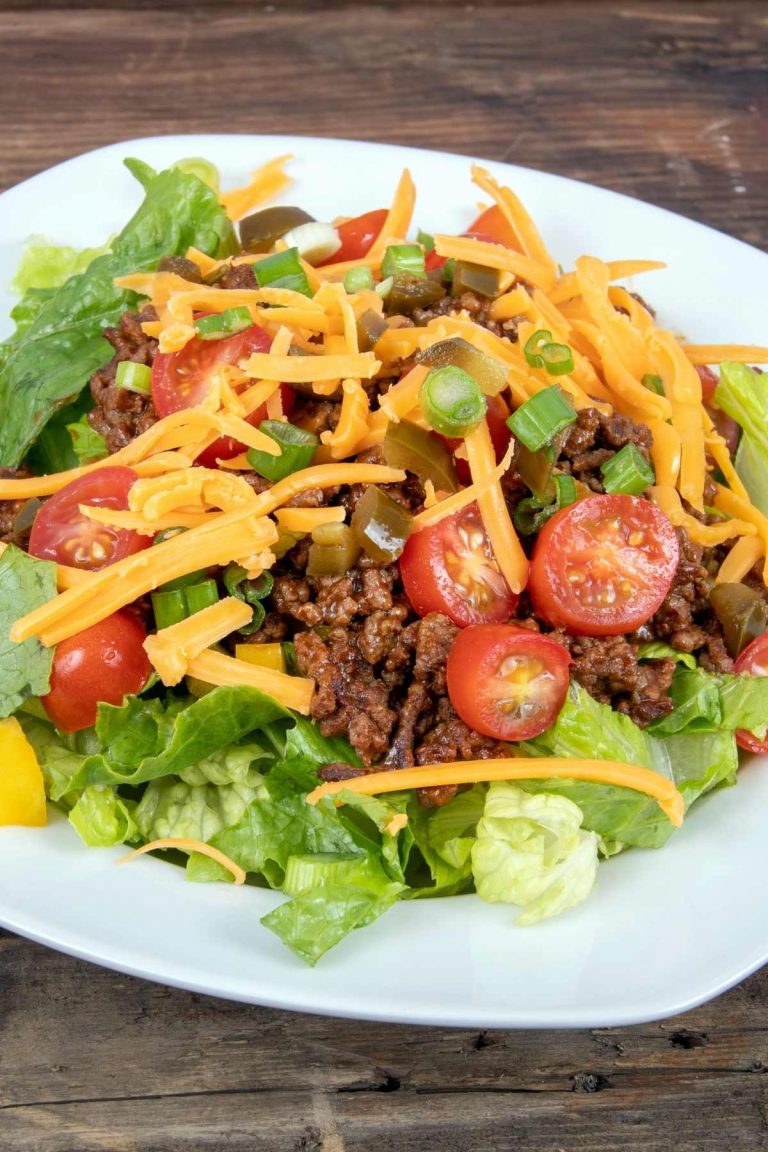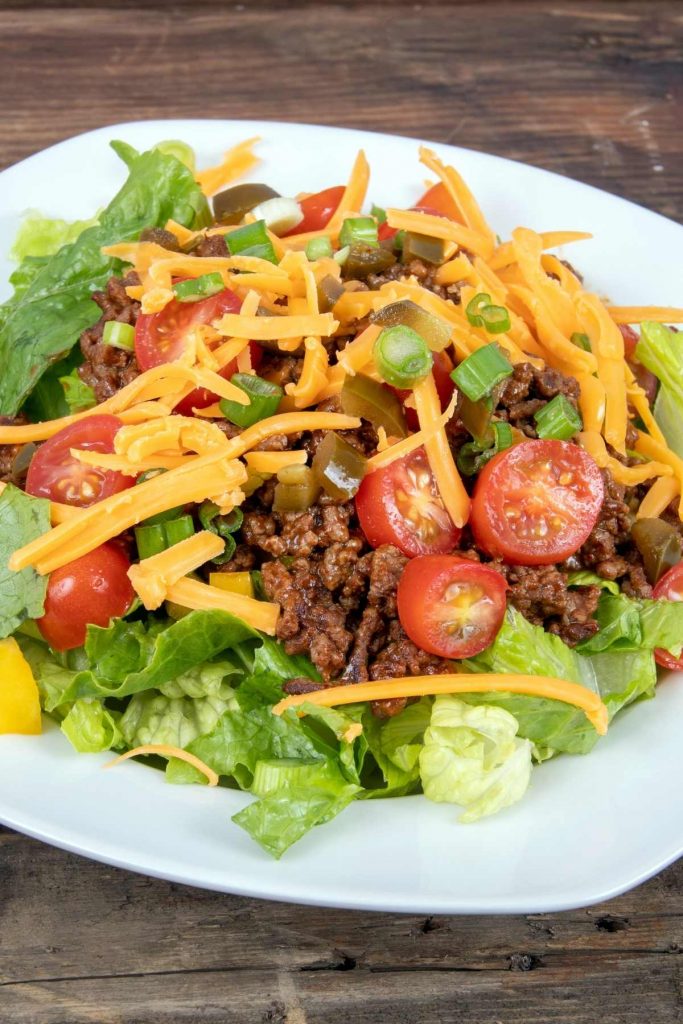 Don't ignore that taco craving because you're following a keto diet! This adapted recipe is loaded with salsa, avocado, juicy ground beef, and shredded cheese. It's safe to say that this recipe really hits the spot.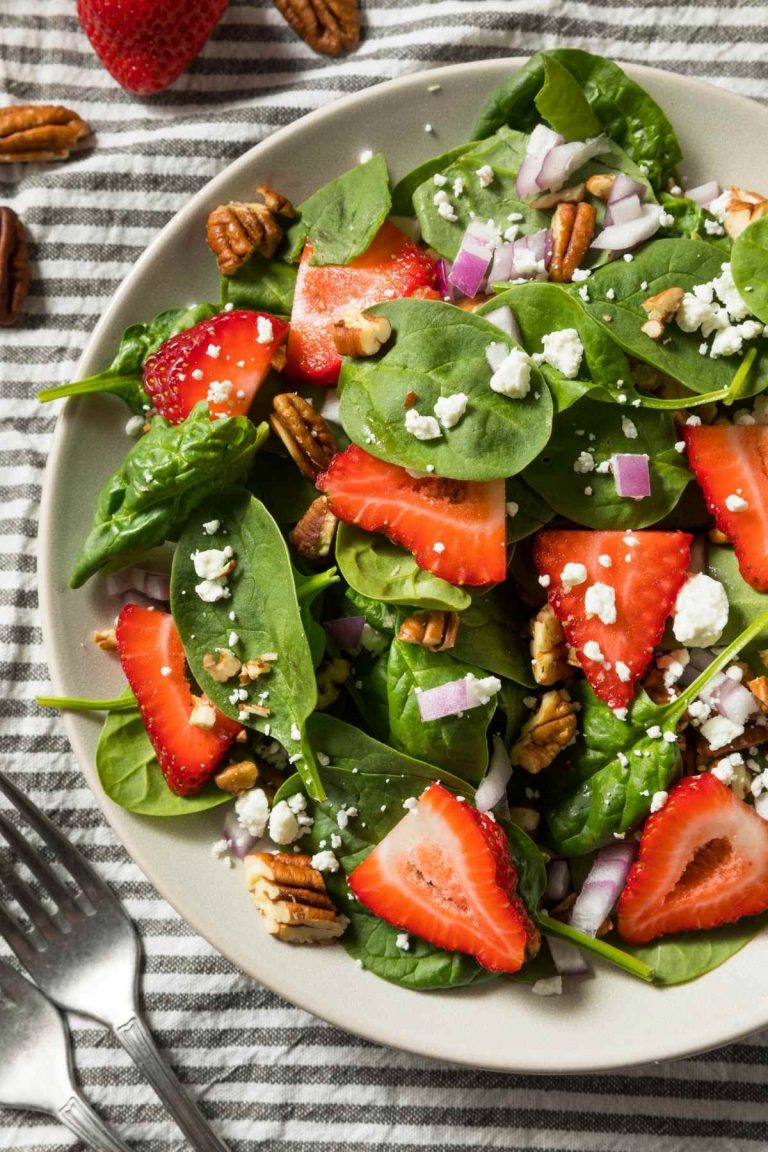 Made with spinach, strawberries, pecans, goat cheese, and pickled onions, this salad is so fresh and savory. Covered in a poppyseed dressing, this salad is easy to prep and absolutely mouthwatering. It's the perfect summer salad.
You won't believe this dish is low-carb but we swear it is. With only 3 net carbs per serving, this hearty and delicious salad is a perfect summer side.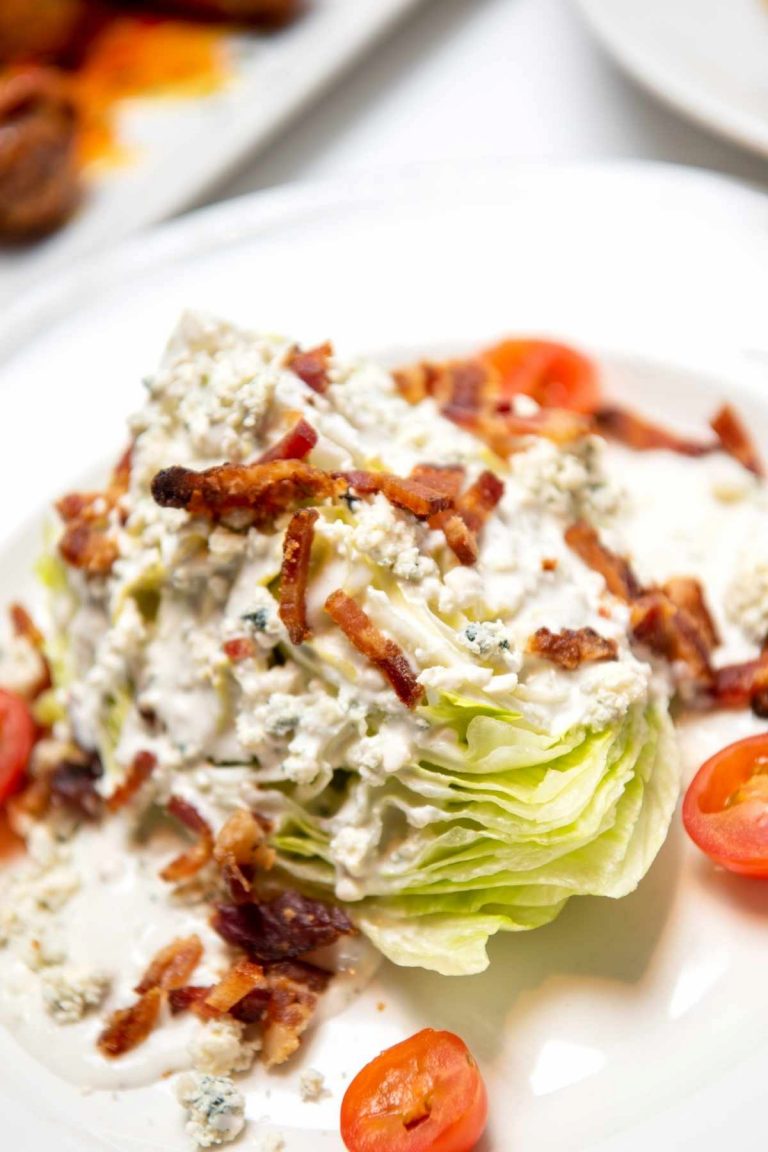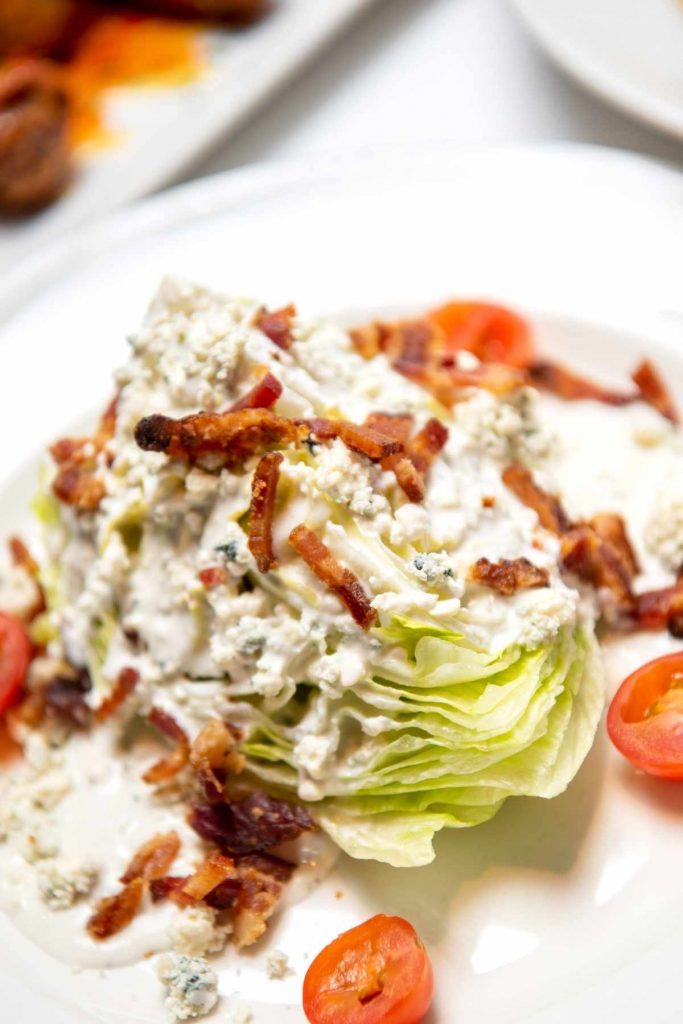 This popular steakhouse side is easy to make and loaded with flavor. Fresh and crunchy, this salad is loaded with crispy bacon, creamy blue cheese, and eggs. High in protein and low in carbs, this keto-friendly salad is sure to be a hit.
Healthy and delicious, this vegan, keto-friendly kale salad is a tasty way to squeeze more nutrients into your diet. Topped with breadcrumbs and parmesan cheese, this salad is the best way to enjoy kale.
High in protein and bursting with flavor, this salmon salad includes eggs, cucumber, tomatoes, avocado, and bacon. Covered in a creamy vinaigrette with a tangy finish, this keto-friendly salad is actually irresistible.
Made with blackberries and pecans, this flavorful salad has a delicious crunch with a sweet finish. The perfect salty-sweet balance, this keto salad is a weeknight winner!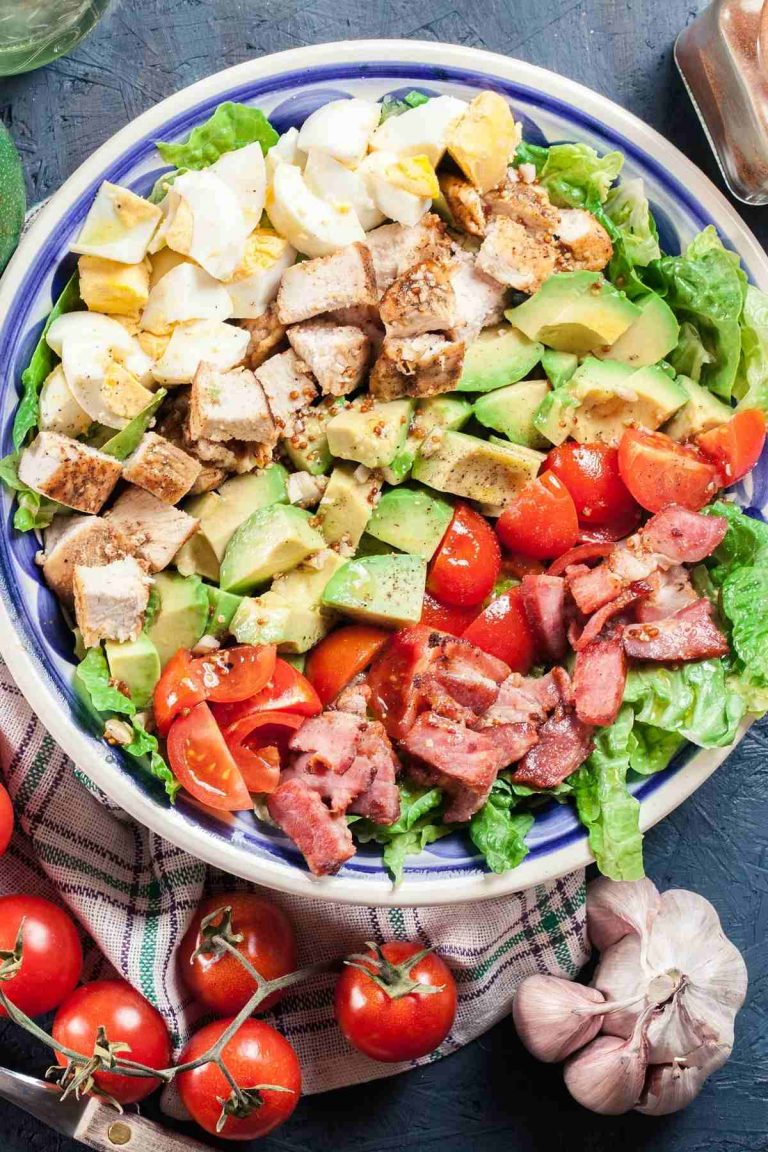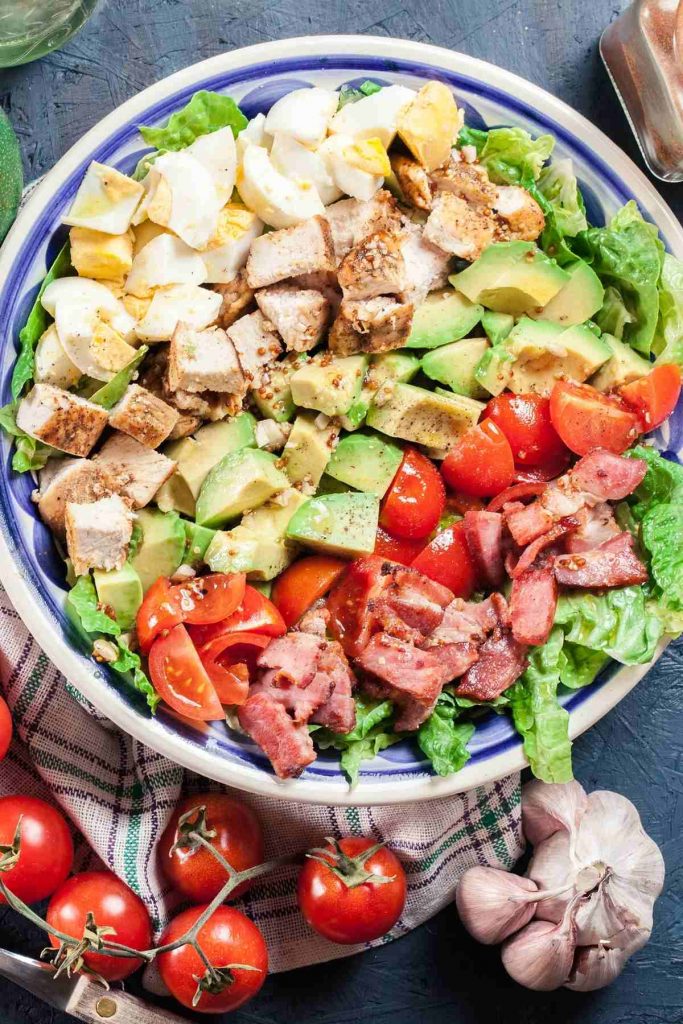 Made with chicken, bacon, eggs, and tasty vegetables, this refreshing salad is tossed in a red wine vinaigrette for a savory and mouthwatering dish.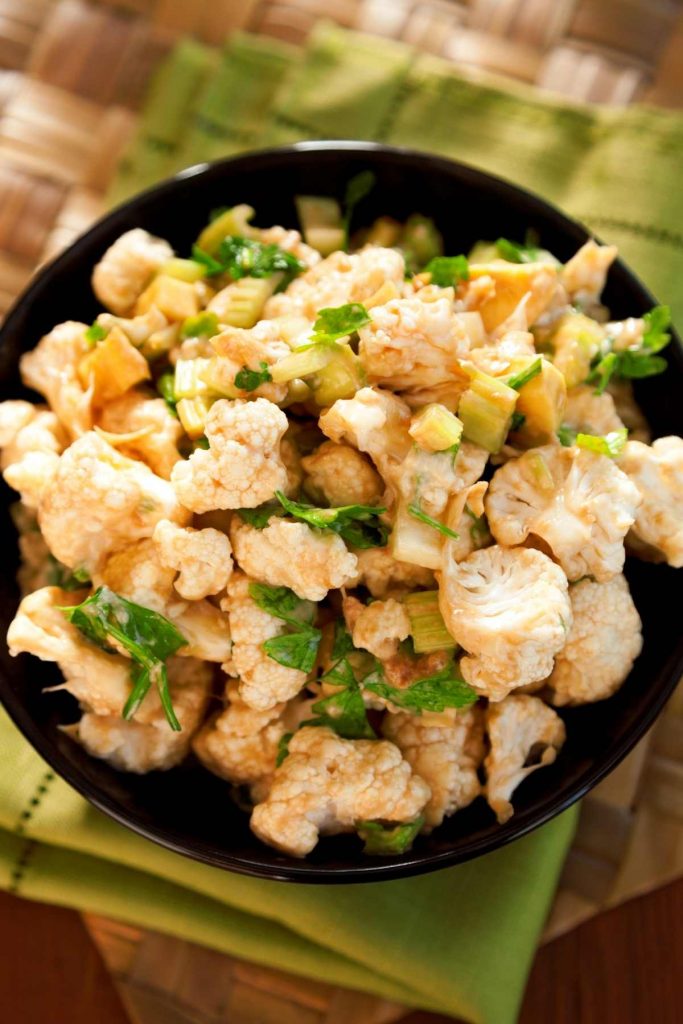 Swap your usual potato salad with this keto-friendly cauliflower salad. Just as delicious and much healthier, this crunchy salad is always a crowd-pleaser.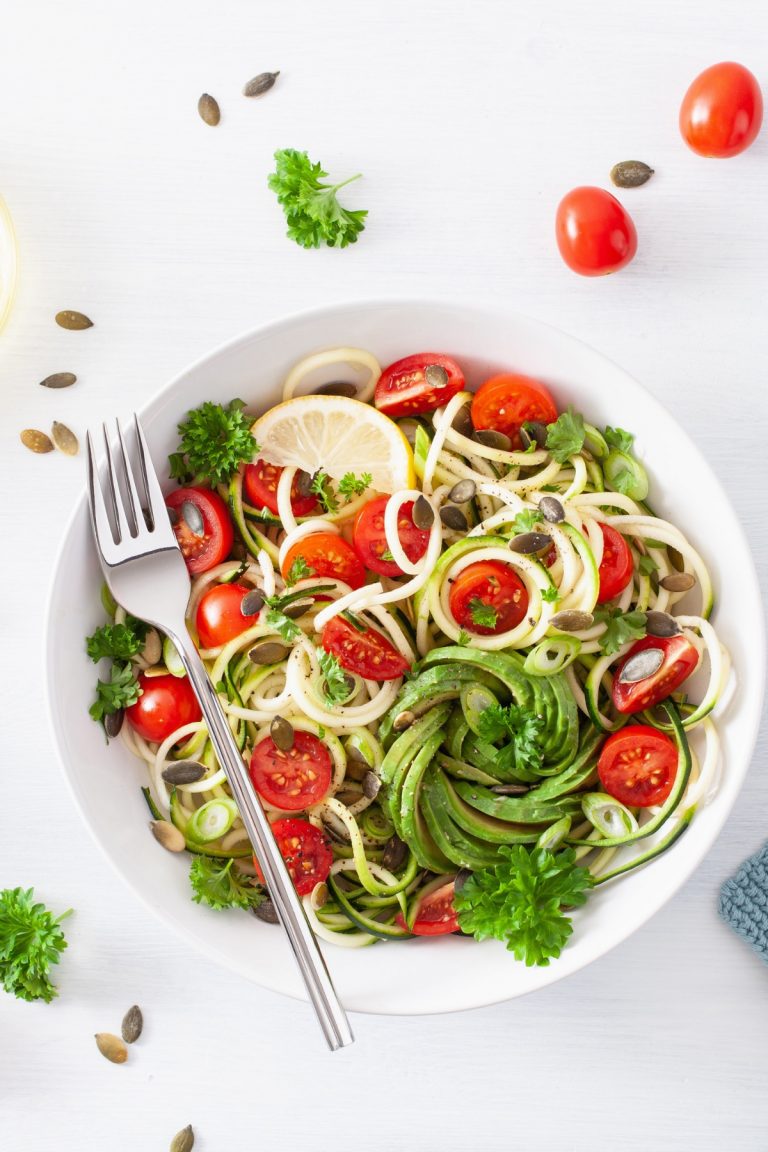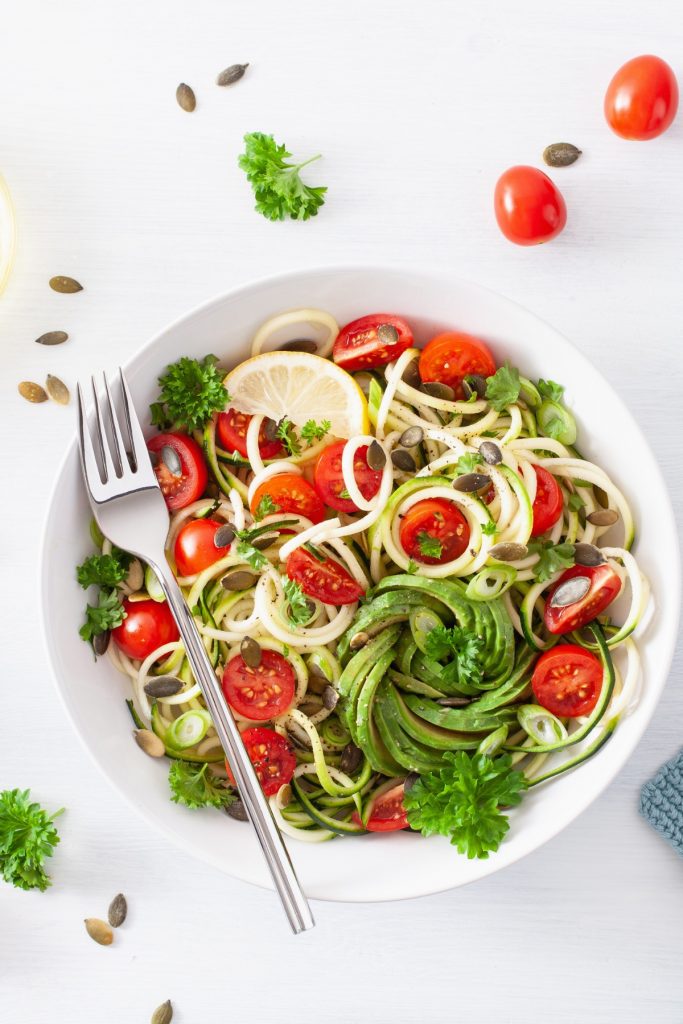 Made with zucchini noodles, salami, artichokes, olives, and cheese, this salad puts your plain green salad to shame.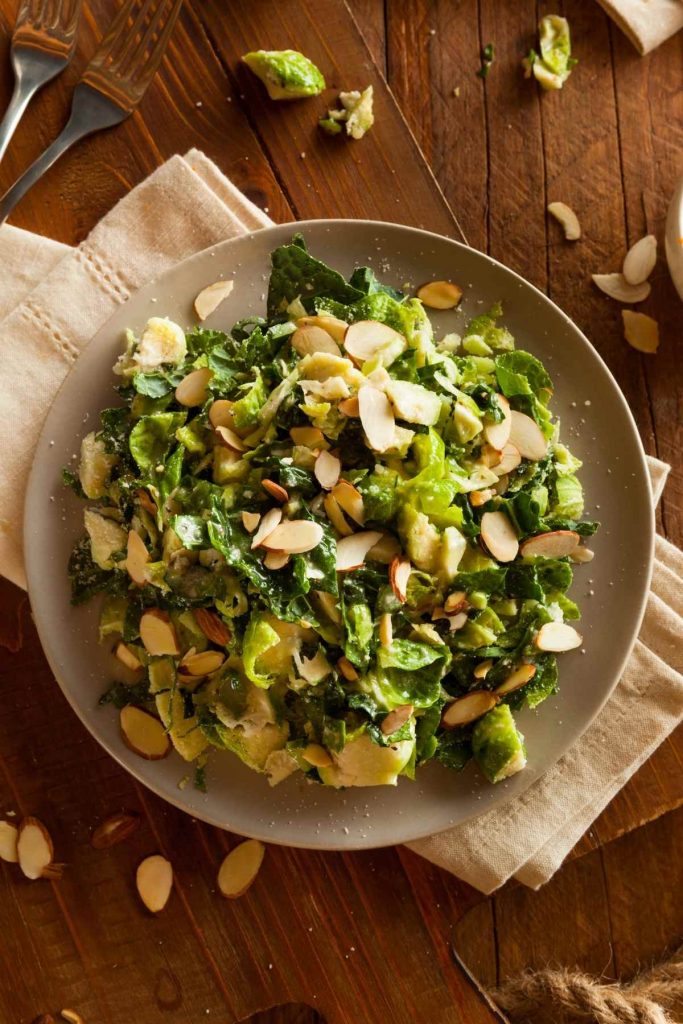 Do your kids hate eating their brussels sprouts? Try this recipe and they'll actually be begging you for more!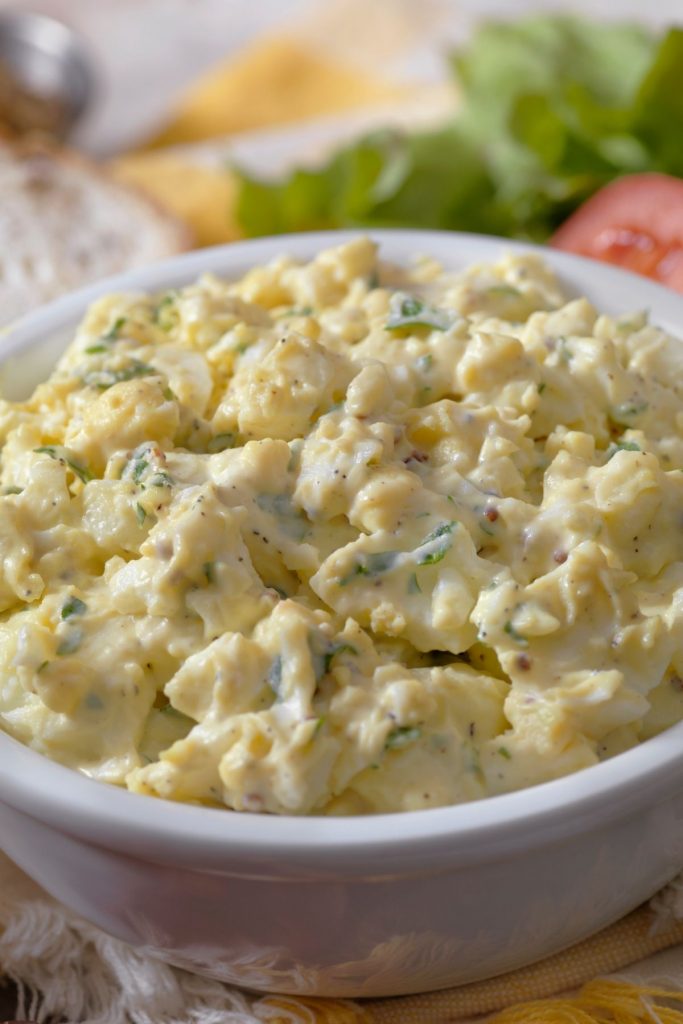 Made with eggs and avocado, this hearty and healthy salad is ready in just 15 minutes!
Can You Eat Unlimited Salad On Keto?
You have to watch out for certain vegetables while following a keto diet. Some veggies are high in carbs. A keto-friendly diet includes the lowest-carb options, including veggies.
Can I Eat Cucumber On Keto?
While some veggies are restricted, cucumbers are very low in carbs and are definitely keto-friendly.
Can You Eat Lettuce While On Keto?
Leafy greens, including lettuce, are low-carb and keto-friendly.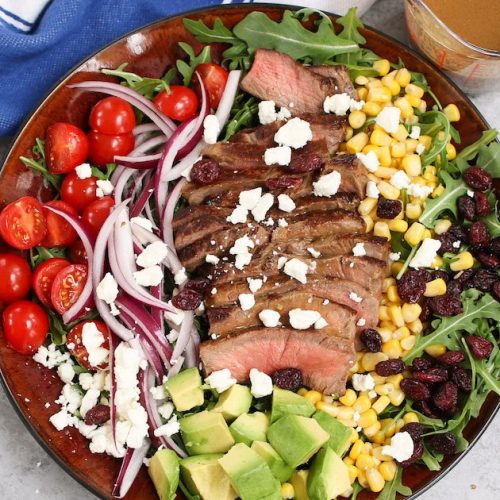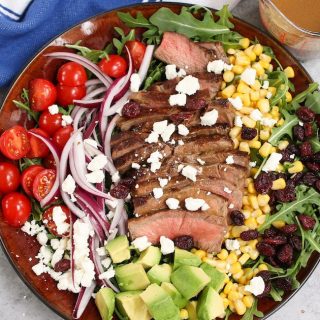 Best Keto Salad Recipe Collection
Loaded with mouthwatering flavor and savory beef, this high-protein salad is a keto-friendly meal or snack that will fill you up after a vigorous workout.
Print
Pin
Rate
Ingredients
1 ½

pound

steak

salt and pepper

to taste

1

tablespoon

vegetable oil

8

ounces

arugula

1/2

large onions

peeled and sliced

1 ½

cups

cherry tomatoes

halved

1

cup

corn

½

cup

dried cranberries

1

avocado

cut into chunks

3/4

cup

goat cheese

crumbled

½

cup

balsamic vinaigrette dressing
Instructions
Seared Steak
Season the steak generously with salt and pepper.

Place a large cast iron skillet over high heat for 1 minute.

Add oil and the steak.

Fry for 2-3 minutes and then flip. Fry on the other side for 3 more minutes until nicely browned with an internal temperature of 130°F (54°C).

Remove steak to a cooling rack and let rest for 5 minutes. Then slice thinly.
Steak Salad
To a large plate, add other ingredients and then arrange the steak slices atop the salad.

Drizzle balsamic vinaigrette over the salad and toss to combine all ingredients.

Taste and see if it needs more dressing or any adjustments. Serve immediately.
Tried this recipe?
Follow or tag us on Pinterest @izzycooking