Here are some of the tastiest and simplest Keto Casserole Recipes that can save you time and money without sacrificing flavor.
Hearty and healthy, low-carb, keto-friendly meals can be just as filling and satisfying as other foods you're used to. If you're trying to live a healthier life but struggle with meal prep, we got you!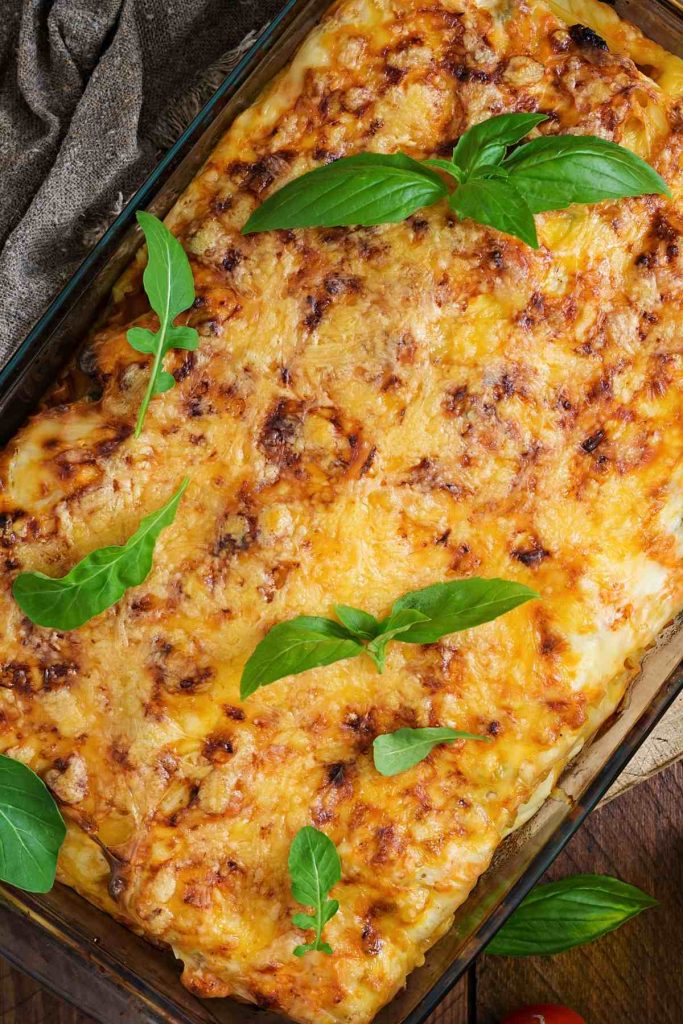 This tangy ranch dish is a Texan classic that respects your keto diet and your desire to indulge in a flavorful, comforting meal.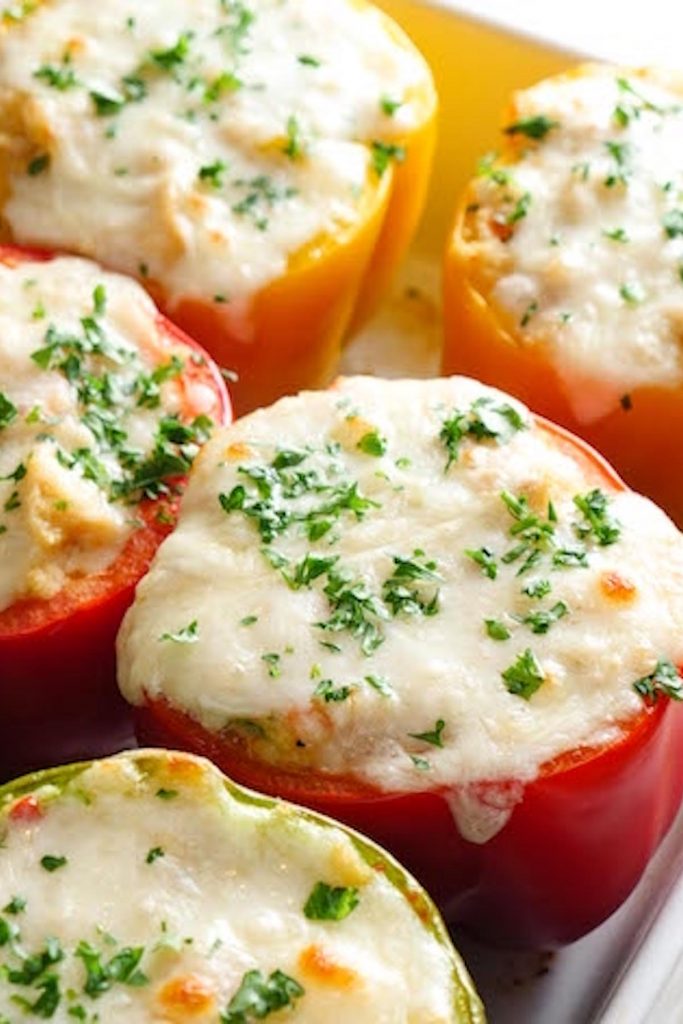 Just like the stuffed peppers you grew up with but without the rice, these mouthwatering vegetables are baked to perfection. These are low in carbs but definitely not short on taste.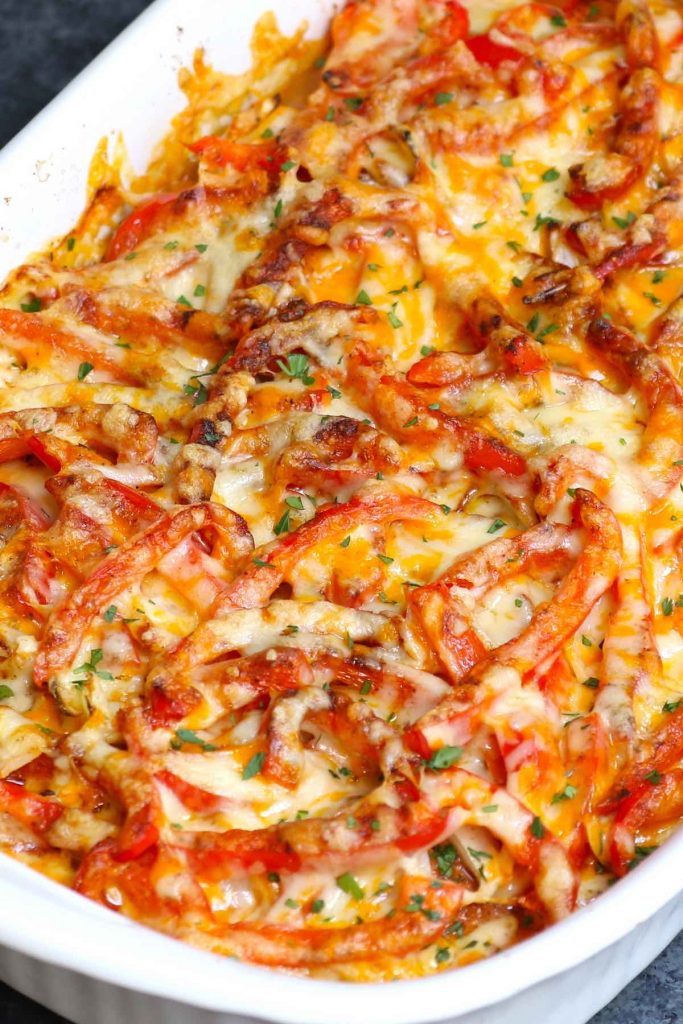 No time to sautée? Try this keto chicken fajita casserole dish instead. Made with bell peppers, onions, this dish has all the flavor of sautéed fajitas without the mess! Plus, it's ready in just 30 minutes!
No time for breakfast in the morning? We get it, but breakfast is the most important meal of the day. Instead of grabbing an unhealthy bite on the go, make this keto casserole ahead of time. Loaded with cheese, mushrooms, and peppers, this flavorful dish is ready anytime you need it.
This five-ingredient, low-carb pizza is as satisfying as regular pizza – without the unnecessary carbs. You're welcome.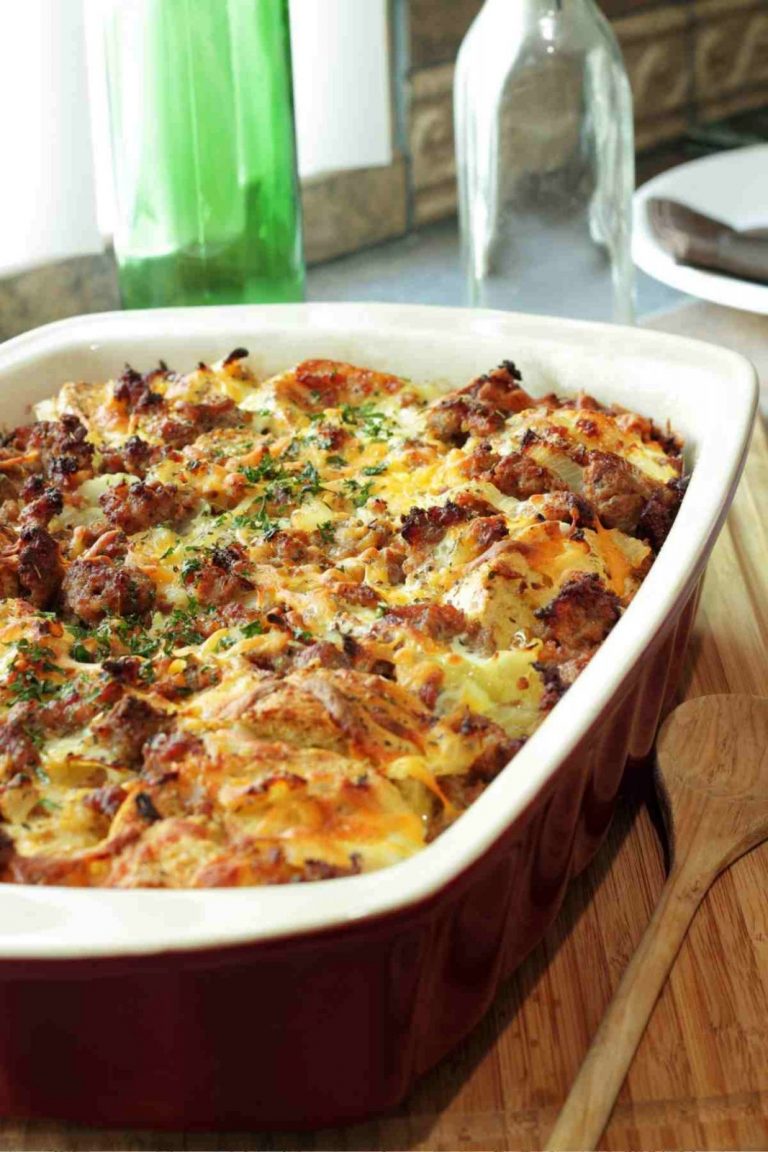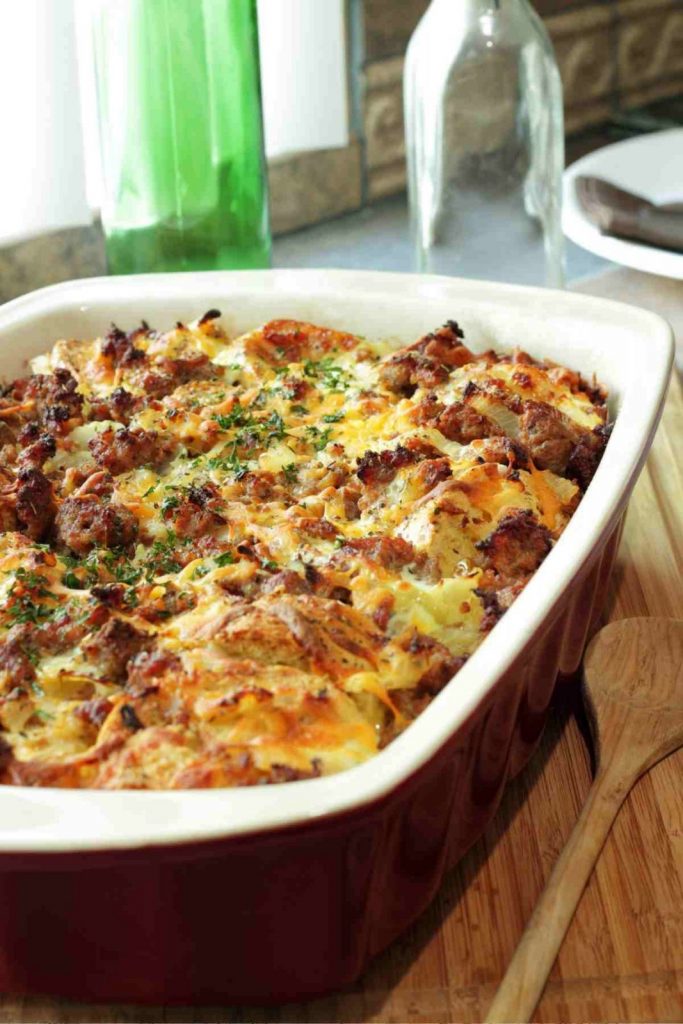 Made in just 30 minutes, this satisfying and delicious cheeseburger casserole dish is a low-carb classic we guarantee the whole family will love.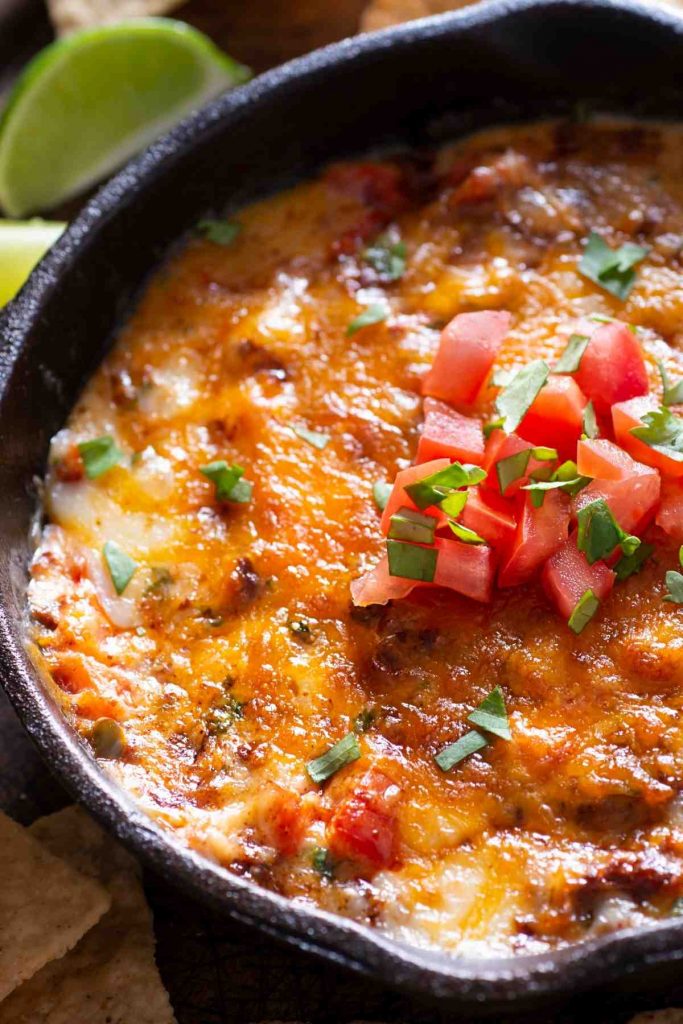 Cheesy and delicious, this mouthwatering taco casserole is a carb-free delight your family will love.
You only need 7 whole ingredients and 30 minutes to whip up this gluten-free, keto-friendly meal. Whoever said eating healthy wasn't enjoyable?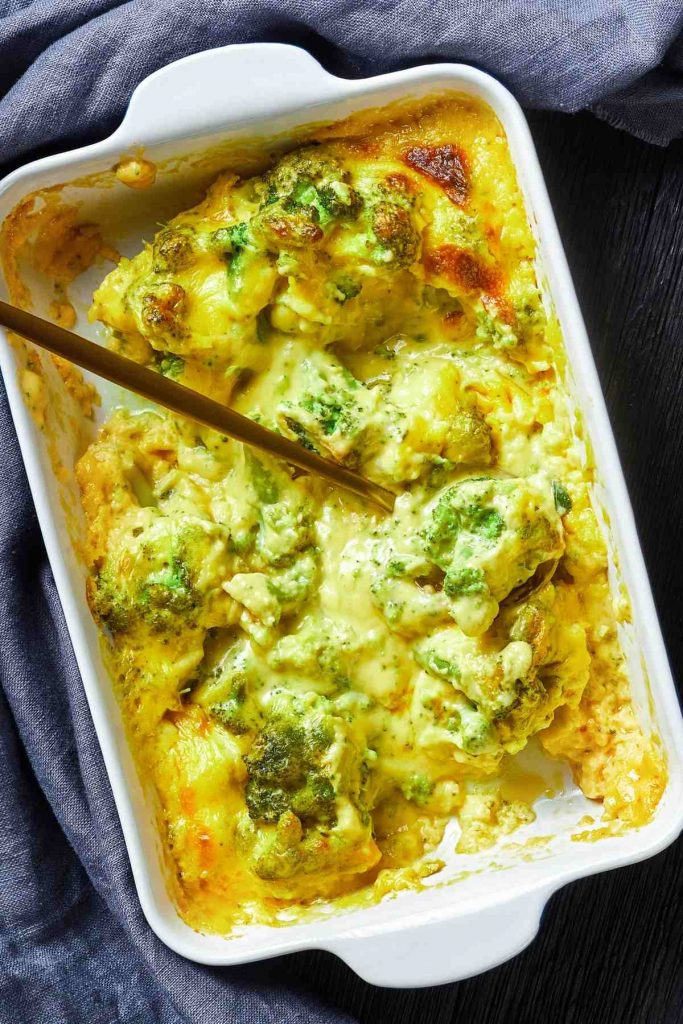 Broccoli casserole is a rich, creamy, and savory dish your family will love. Yes, even your kids who hate their greens will devour this healthy side.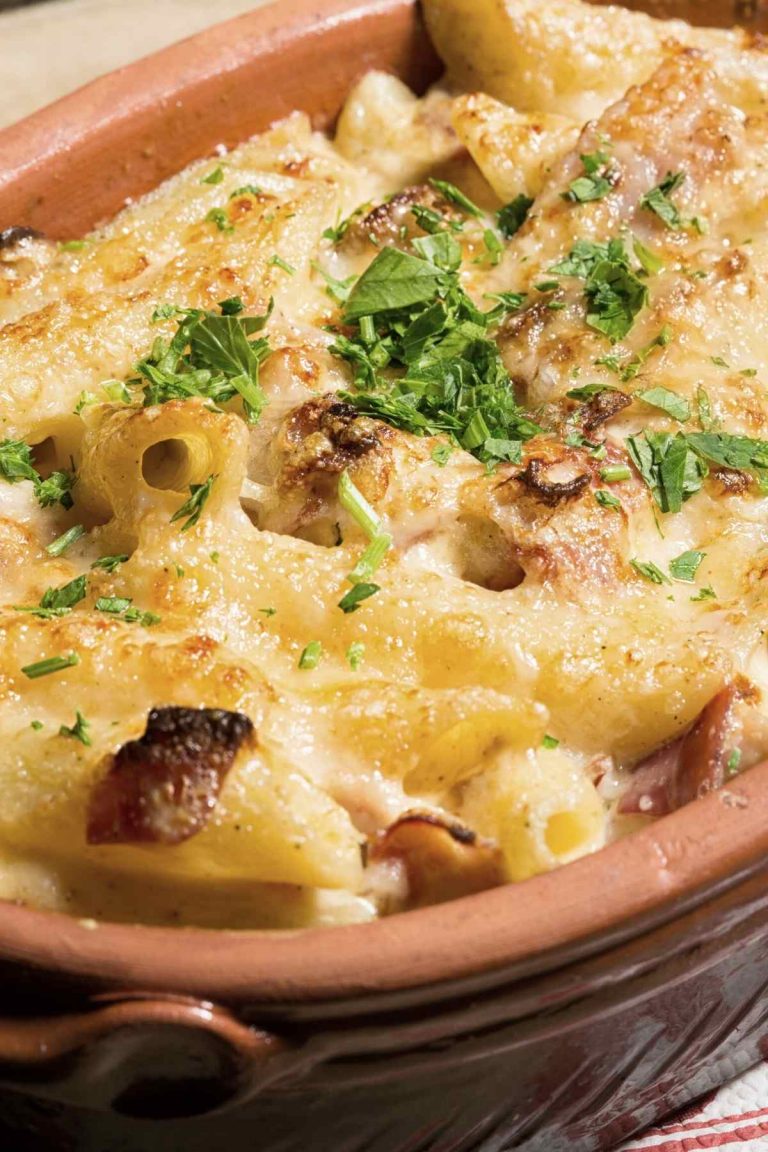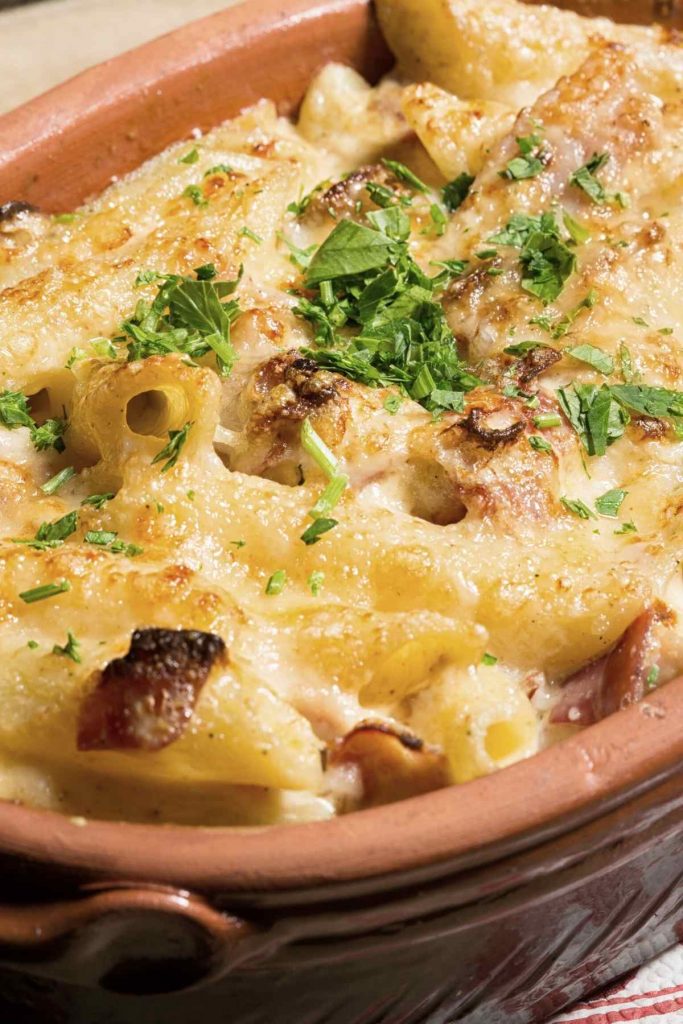 Chicken, bacon, and ranch just go together perfectly, don't they? Seasoned with Alfredo sauce and tossed over pasta, this is the ultimate comfort meal.
Got a craving for some authentic Philly cheesesteak? Try this casserole dish for a low-carb alternative that is just as satisfying. The meat and cheese are so savory, no one will even notice there's no bread!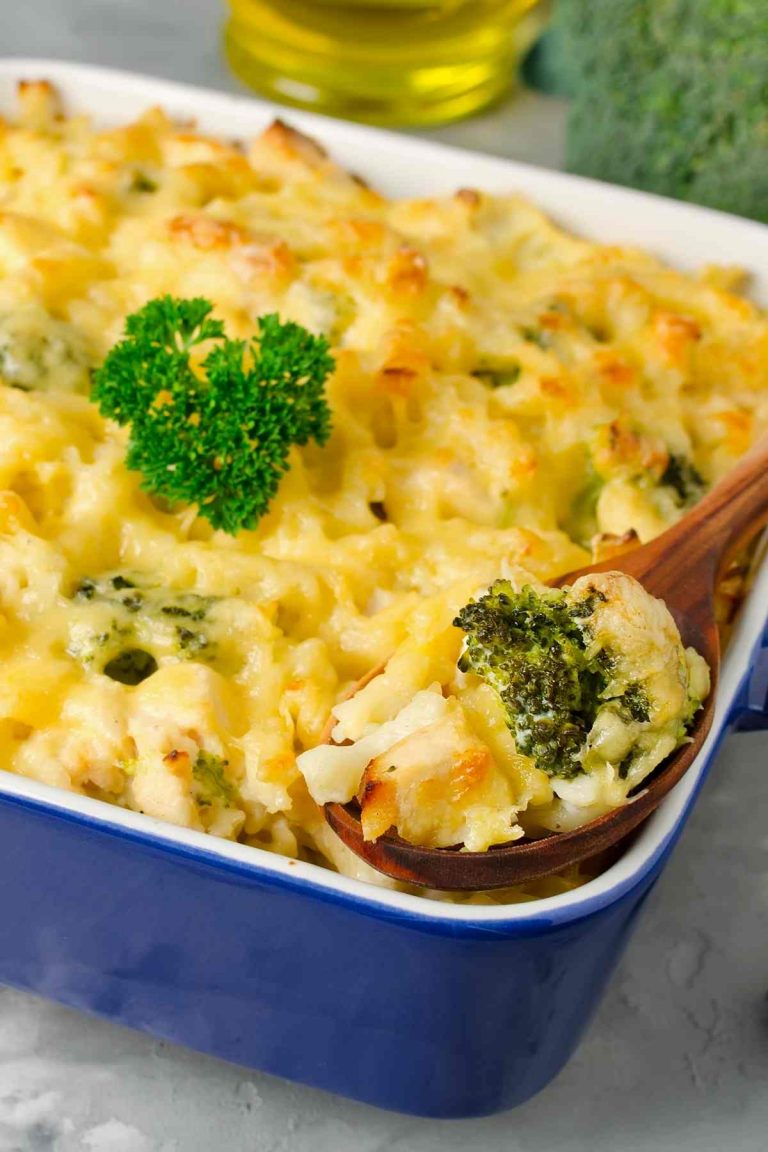 Chicken and broccoli combined with melted cheese? And it's ready in 30 minutes? We know, it sounds too good to be true but we promise, it's the real deal.
Steamed cauliflower topped with bacon, cheddar cheese, and sour cream… It's a fully loaded baked potato without the potato!
This quick and simple weeknight meal is so easy to prepare, even when you're short on time. Hearty and healthy, this keto dish is a family-friendly one.
Made without the typical crust, these egg quiches are just as tasty as the traditional kind. Loaded with veggies, meats, cheeses, and seasoned to perfection, these tasty bites always hit the spot.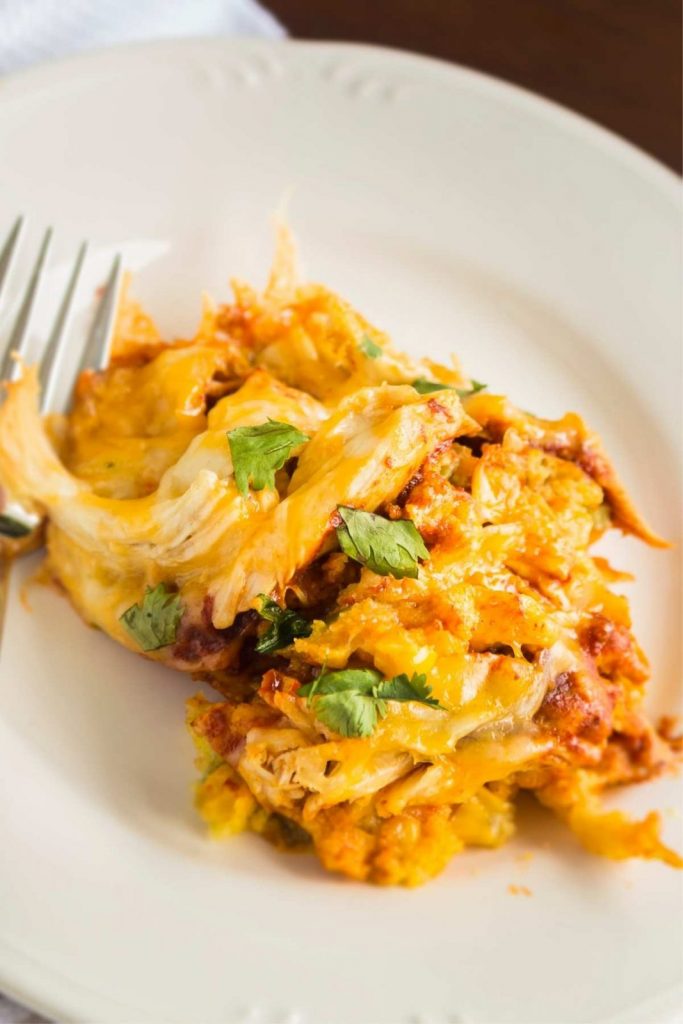 Cooked to melty perfection, this cheesy chicken enchilada recipe is so much quicker than traditional enchiladas but just as tasty. Bonus: It's low-carb and keto-friendly!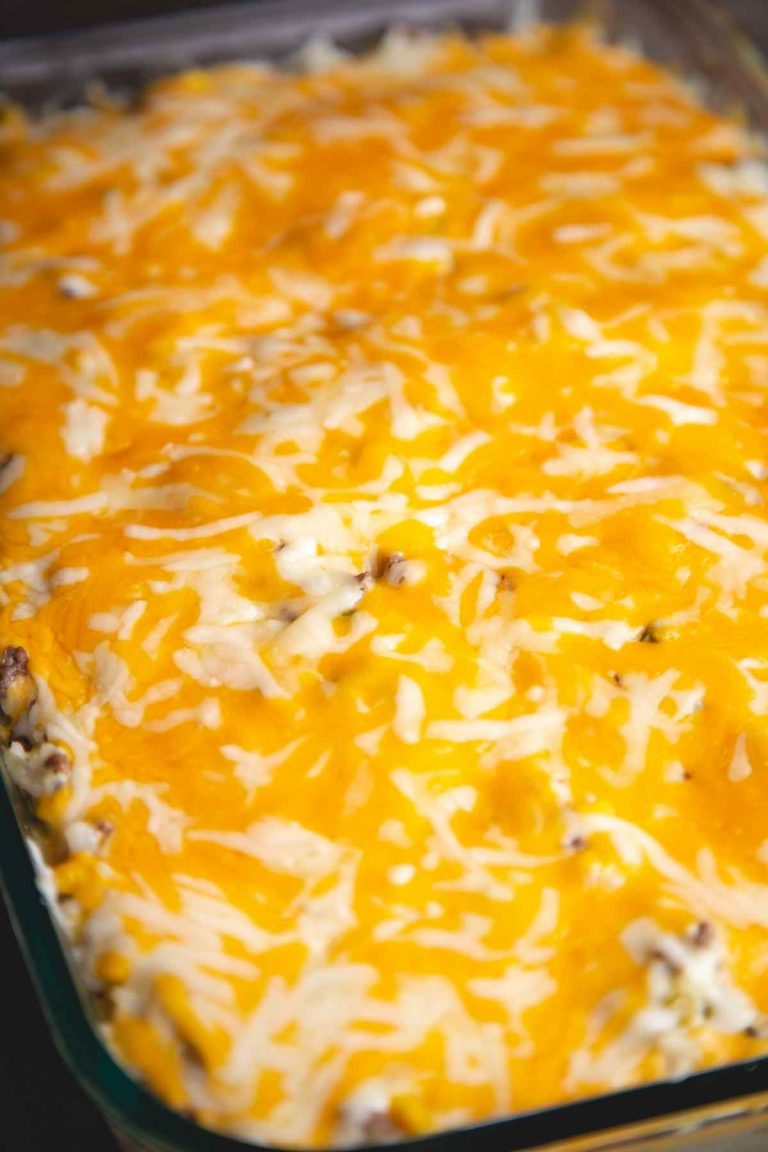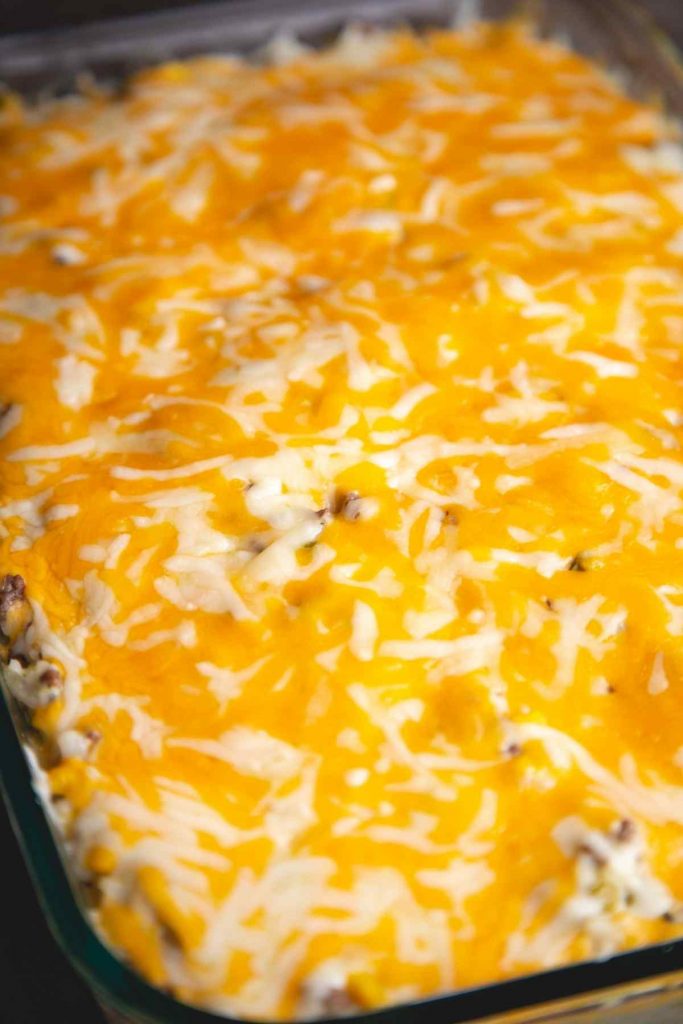 Not only is this keto meal a quick and delicious dinner, but it keeps well for even more delicious leftovers for lunch the next day!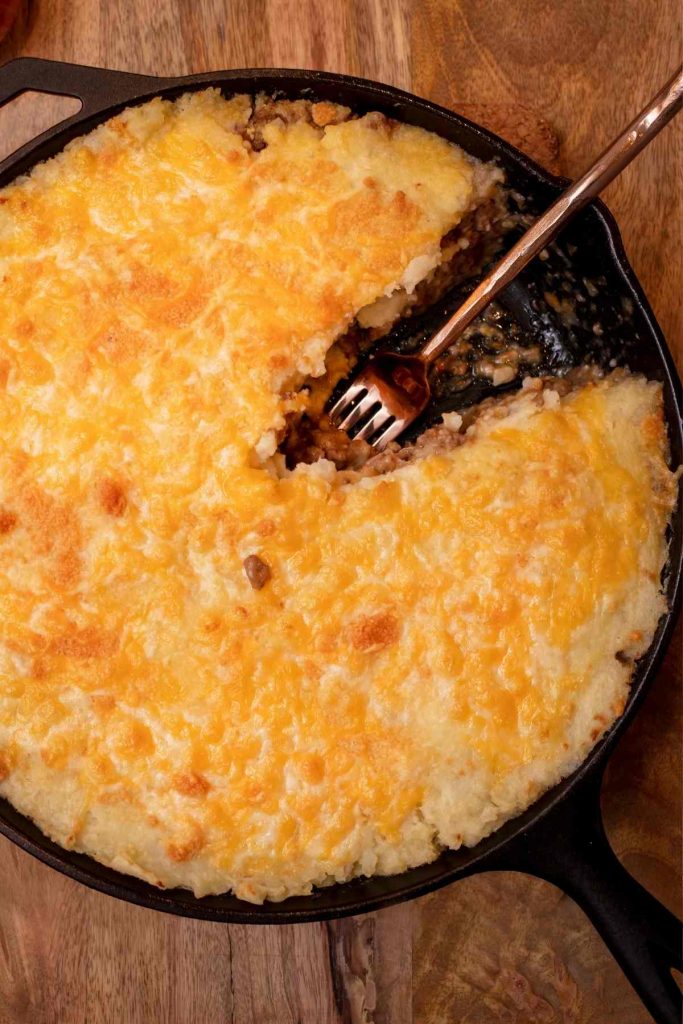 This Mexican Tamale recipe is made with perfectly seasoned ground beef, loads of melted cheese, and a surprisingly delicious almond flour crust. Expect to see your family wipe those dishes clean!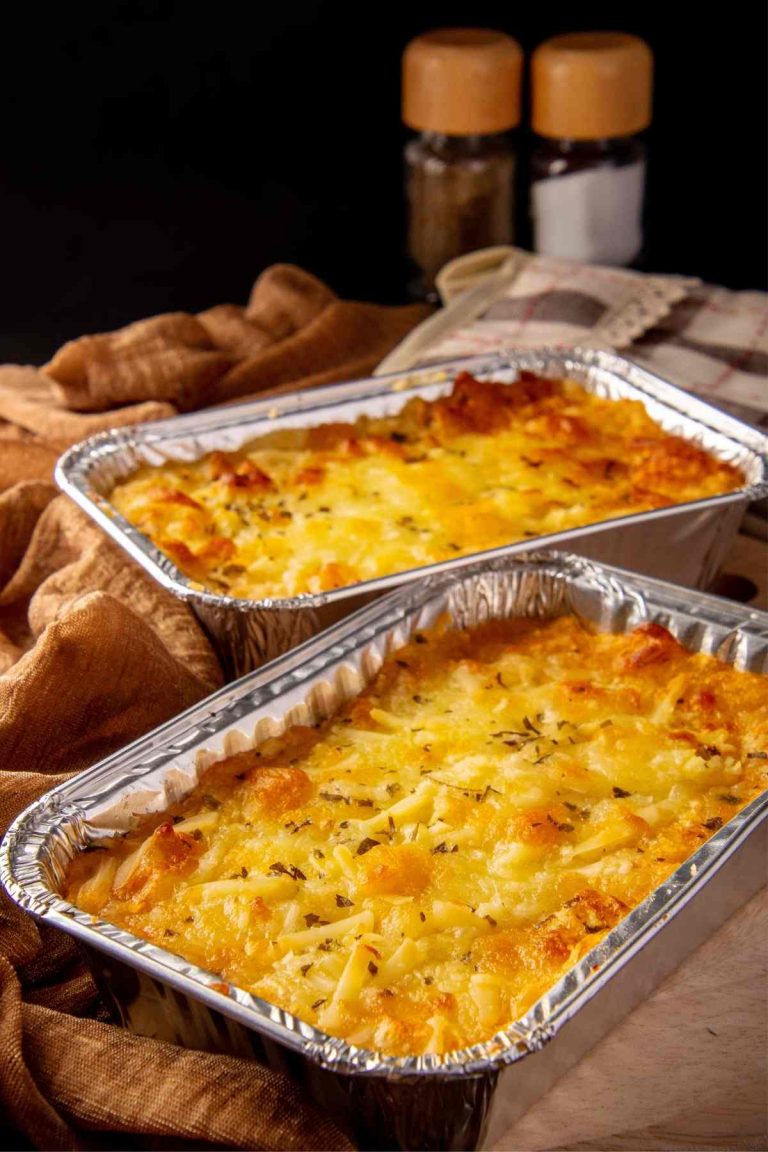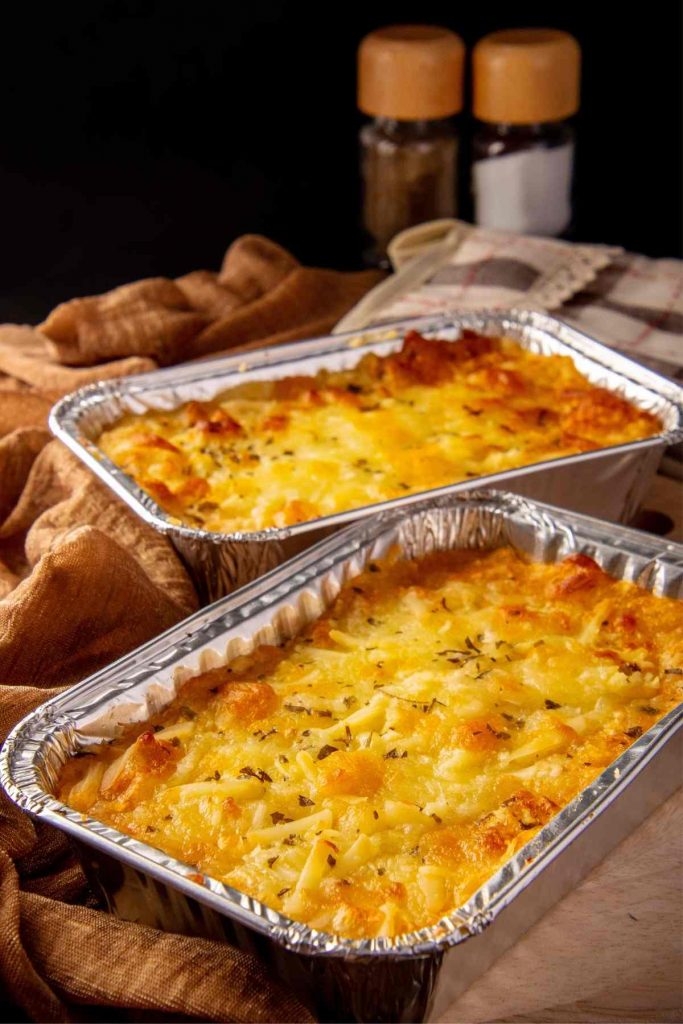 Made with yellow squash, this scrumptious casserole is creamy and cheesy! Complete with a crunchy topping, this savory dinner is low-carb, keto, gluten-free, grain-free, and sugar-free! Everyone you know can enjoy this dish.
Easier to make than traditional Cordon Bleu casserole, this dish is tasty and ready to plate and serve in no time. But don't worry, we won't tell your guests you made the easy version.
The best part about this comforting dish is that it can satisfy your potato craving without you having to give in to potatoes. We guarantee no one in your family will ever be able to guess there aren't potatoes in this meal!
Savory chili, healthy veggies, seasonal herbs, and tasty spices make this chili dog casserole a mouthwatering dish you won't be able to resist. Topped with melted cheese, this is one keto meal your kids will love, too.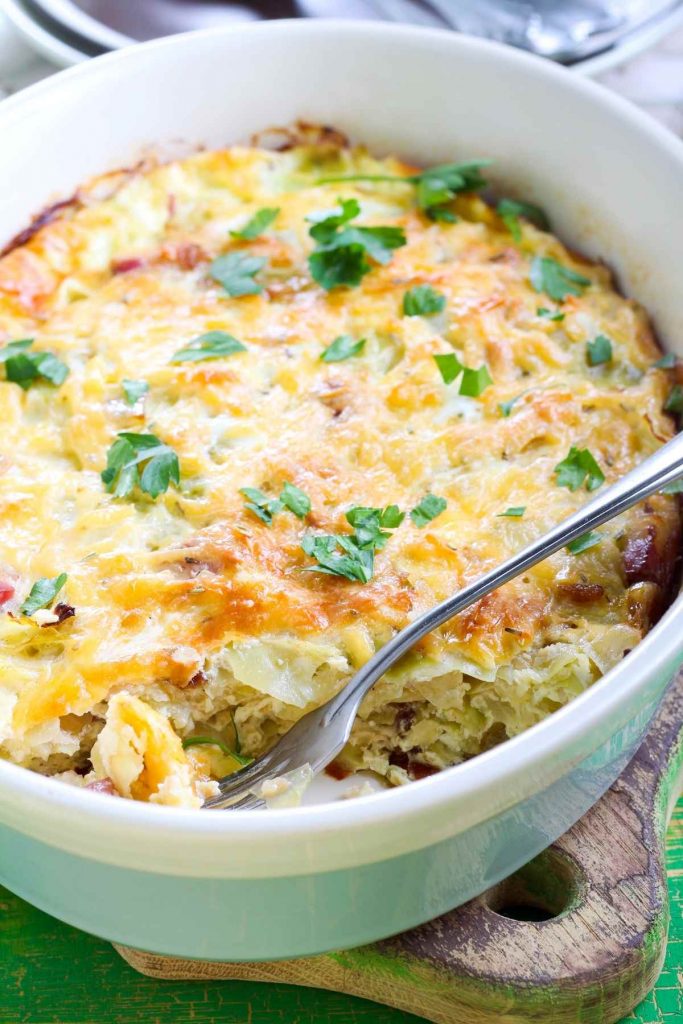 Cheesy cabbage is hearty, satisfying, warm, and oh-so-comforting! You'll love this simple, 30-minute meal.
Healthy and delicious, this is the potluck recipe you will turn to again and again!
Layers of corned beef, sauerkraut, special sauce, and Swiss cheese – repeat! This layered casserole is as delicious as it sounds and only takes 30 minutes to prep.
Even your pickiest eaters will be pleasantly surprised by just how well mushrooms, onions, thyme, and melted Gruyère cheese go together.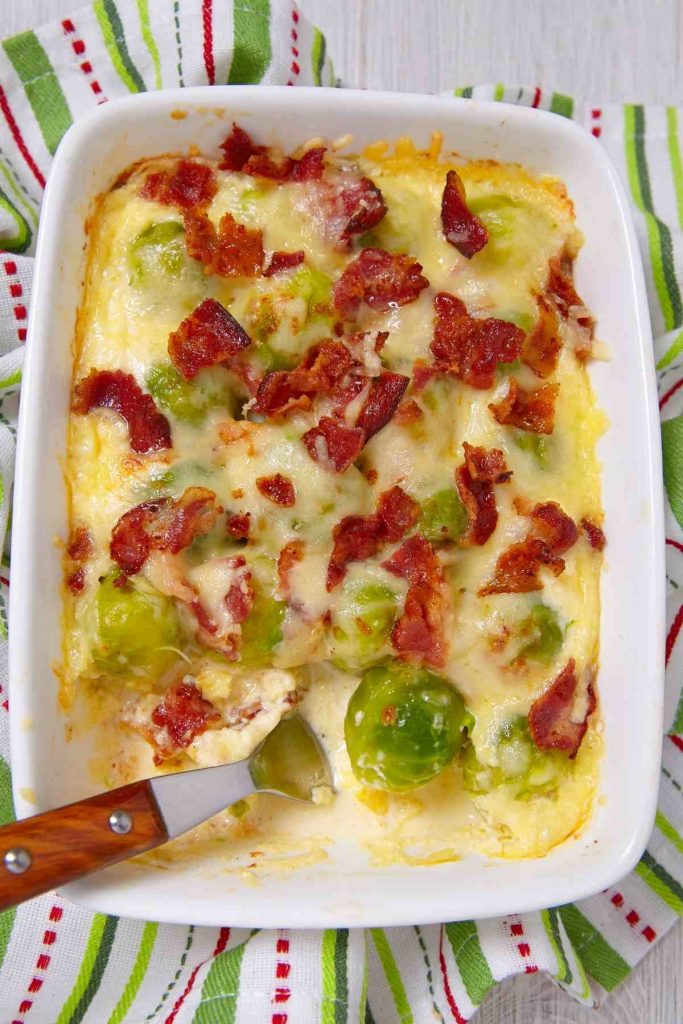 Do your children whine when brussels sprouts hit the table? Try this cheesy recipe and we guarantee they will change their tune!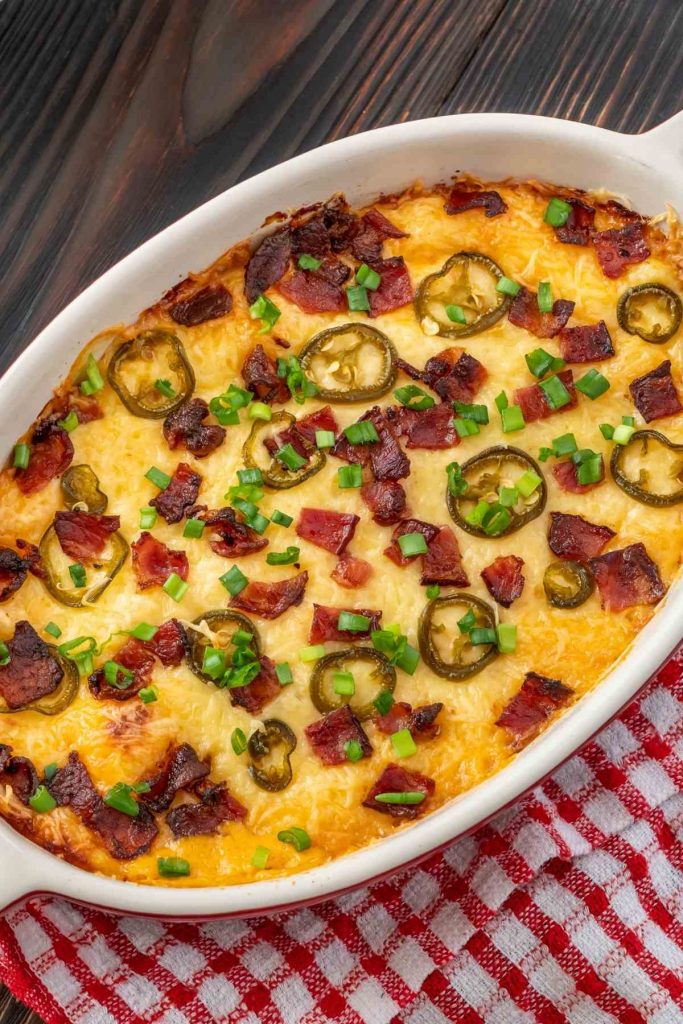 Jalapeno poppers pack a punch. Loaded with shredded chicken, cream cheese, crispy bacon, and spicy flavor, these hearty, bite-sized appetizers are a low-carb treat your guests will devour.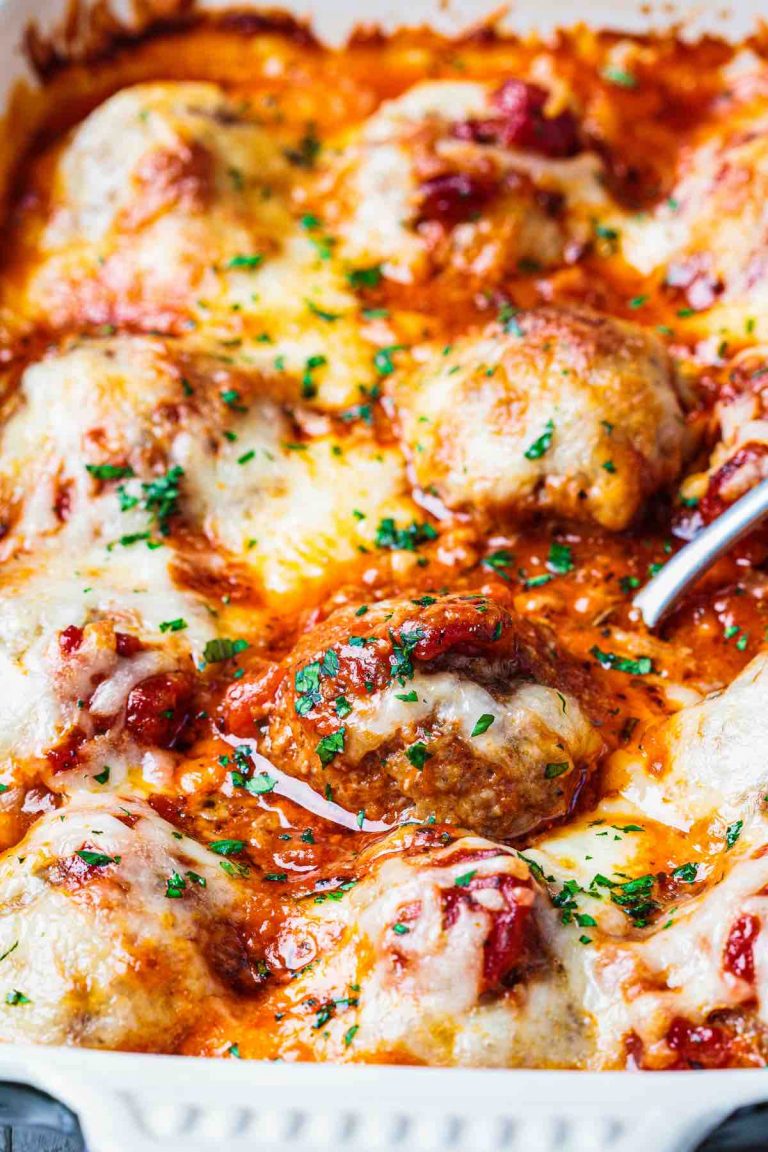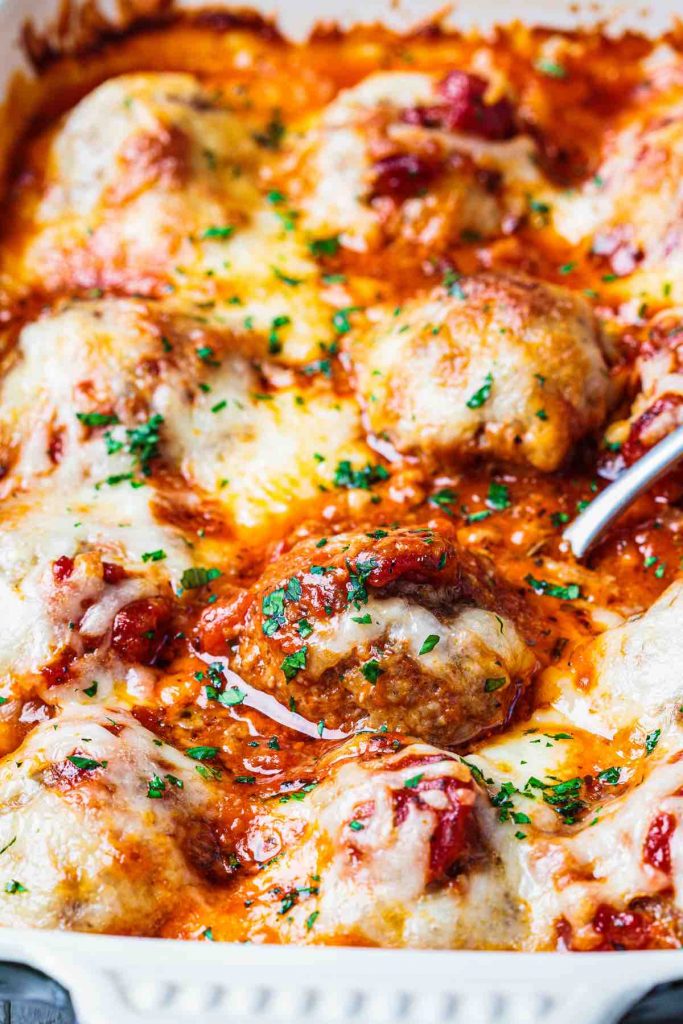 Easy to make and loaded with flavor, this family-friendly meal is a weeknight winner! Made with tender chicken, cheese, and tomato sauce, this is one meal the whole family can agree on.
You don't have to suffer without pasta in your life! This low-carb, gluten-free, creamy manicotti recipe has all the satisfying taste of the traditional kind without the unnecessary carbs.
Can You Make Potatoes On Keto?
Potatoes are a big no-no when it comes to the keto diet. They are high in carbs, but you can try keto-friendly alternatives like cauliflower.
Are Beans Keto Friendly?
Beans like red kidney beans and other legumes are high in carbs, so they are not keto-friendly. Low-carb beans like edamame are acceptable but should be eaten in moderation.
Best Keto Casserole Recipe Collection
This tangy ranch dish is a Texan classic that respects your keto diet and your desire to indulge in a flavorful, comforting meal.
Print
Pin
Rate
Ingredients
1

medium onion

diced

1

green bell pepper

diced

3

cups

cooked chicken

shredded or cubed

10.5

ounces

canned condensed cream of chicken soup

10.5

ounces

canned condensed cream of mushroom soup

10

ounces

canned diced tomatoes with green chilies

14

corn tortillas

6-inch size, halved

2

cups

cheddar cheese

shredded
Instructions
Preheat the oven to 375°F. Spray a 13 x 9-inch baking dish with cooking spray and set aside.

Over medium-high heat, sauté the onion and bell pepper in a large skillet for about 5 minutes, or until tender. Set aside.

In a large bowl, combine the chicken, condensed cream soups, tomatoes, and the sautéed bell pepper and onion mixture.

In an even layer on the bottom of the prepared baking dish, arrange half of the tortillas. It's okay if the tortillas slightly overlap.

Spread half of the chicken mixture in a layer over the tortillas. Sprinkle with half of the cheese.

Repeat this process until all the ingredients are included, finishing with the remaining cheese on top.

Bake uncovered in the preheated oven for 25-30 minutes until bubbly and heated through.

Serve with sour cream and diced avocado.
Tried this recipe?
Follow or tag us on Pinterest @izzycooking