From baklava, to fruit strudels, and sweet cakes, there are a lot of incredible desserts to choose from. We've collected 21 of our favorite traditional Jewish Desserts. You'll definitely want to serve them at your next celebration meal!
If you grew up in a Jewish household, you've probably indulged in a lot of the traditional desserts that are made for religious holidays and celebrations.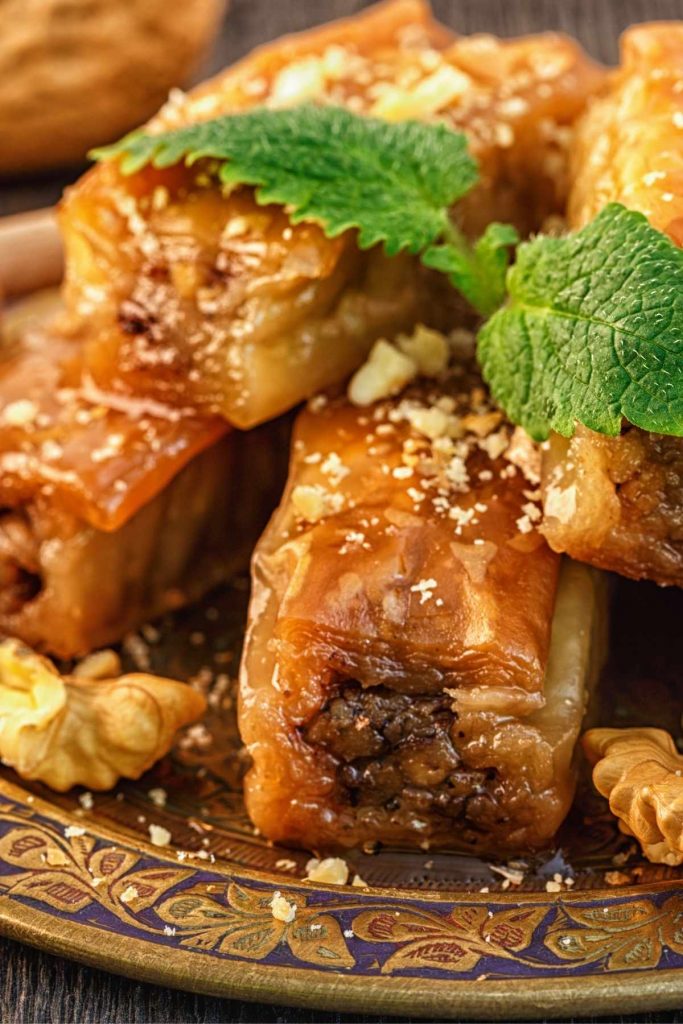 Made with layers of flaky phyllo pastry soaked in honey and filled with toasted chopped walnuts, this is a dessert for people who love sweets! Follow the step-by-step instructions and serve this decadent dessert at your next get-together.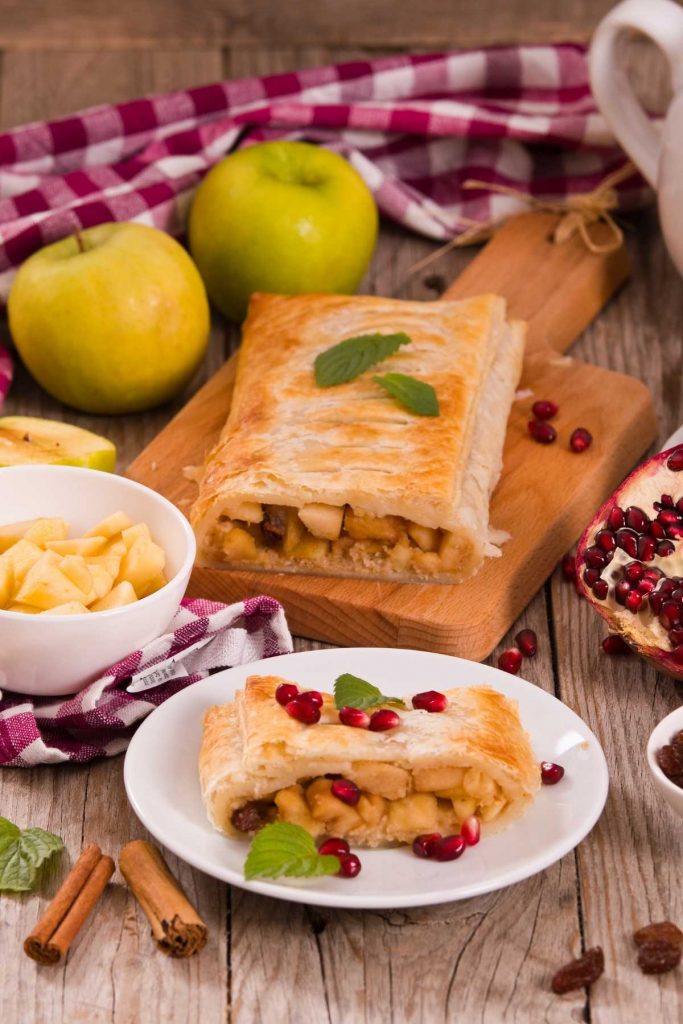 Filled with tender apples, this dessert isn't overly sweet. The flavor of the apples, cinnamon, and strawberry jam really shine through. Serve it with hot coffee and tea!  
Babka is a cross between a cake and a bread. This recipe has a chocolate filling that's absolutely delicious. Follow the step-by-step instructions and give it a try! 
Traditionally served at Rosh Hashanah (Jewish New Year), this sweet cake takes about an hour to make. Enjoy it warm from the oven with coffee or tea! 
These homemade jelly donuts do require some time in the kitchen but are totally worth it! They'd be great served at a weekend brunch.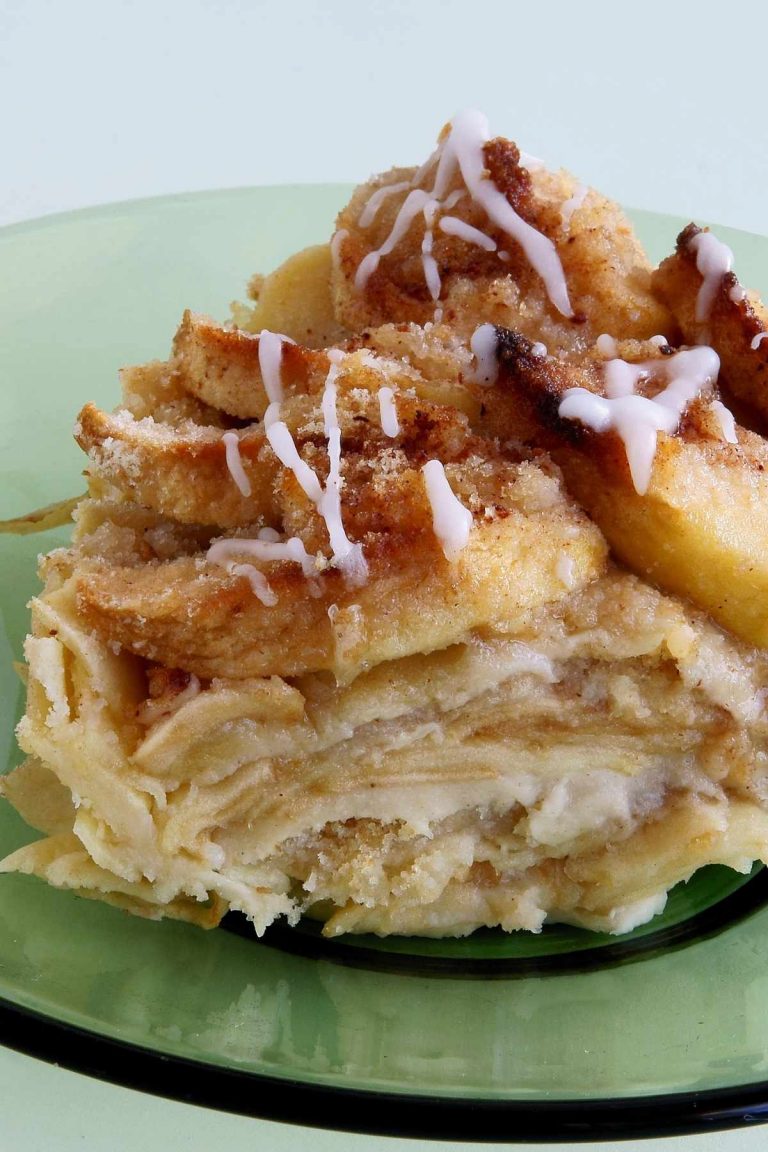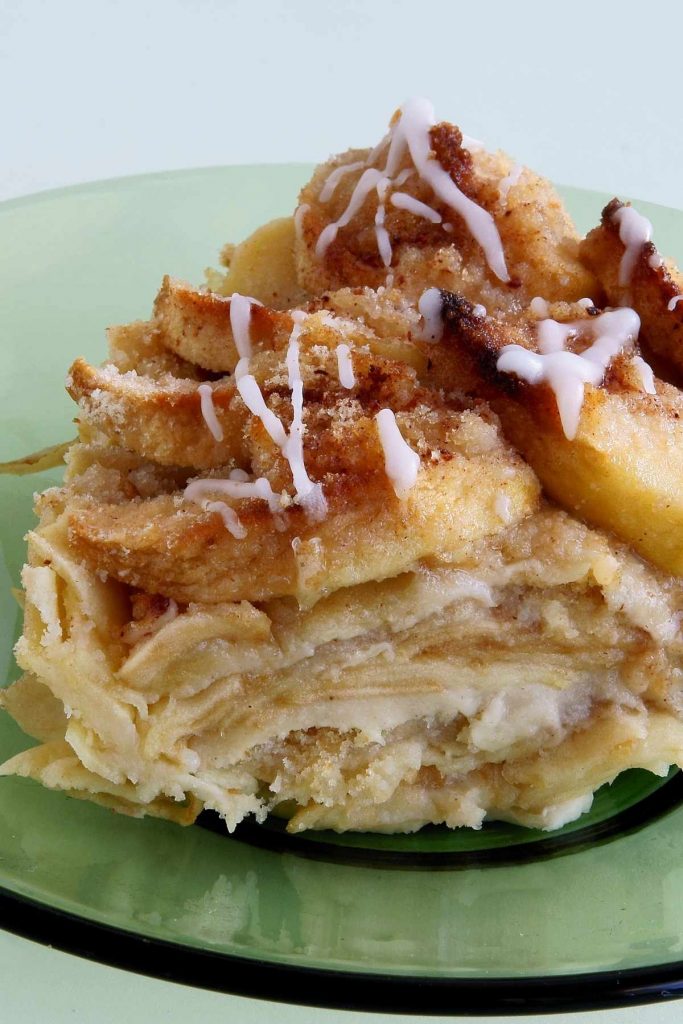 If you love a cake that's moist and dense, you need to try this recipe. It's loaded with tender apples flavored with cinnamon, surrounded by a sweet batter. Serve it with a scoop of creamy vanilla ice-cream for the ultimate indulgence! 
If you love carrot cake, this recipe is for you. In addition to carrots, this cake also has mashed sweet potatoes, orange juice and zest, warm spices, apples, raisins, and dried cranberries! You know that every bite will be absolutely delicious. 
Similar to crescent rolls, these delicate cookies are filled with sugar, walnuts, raisins and cinnamon. Your family won't be able to resist them! 
These tiny hat-shaped cookies are filled with sweet apricot jam and baked to perfection. Make them for your next pot-luck party and enjoy them with a cup of hot tea!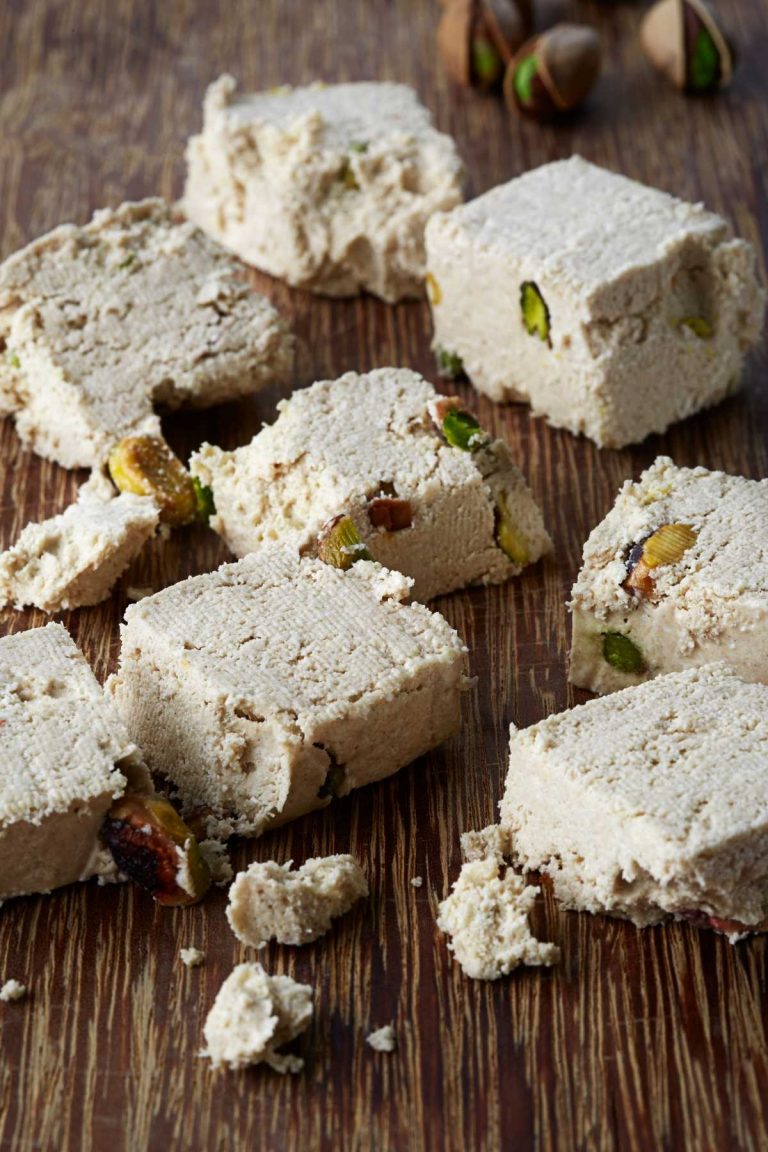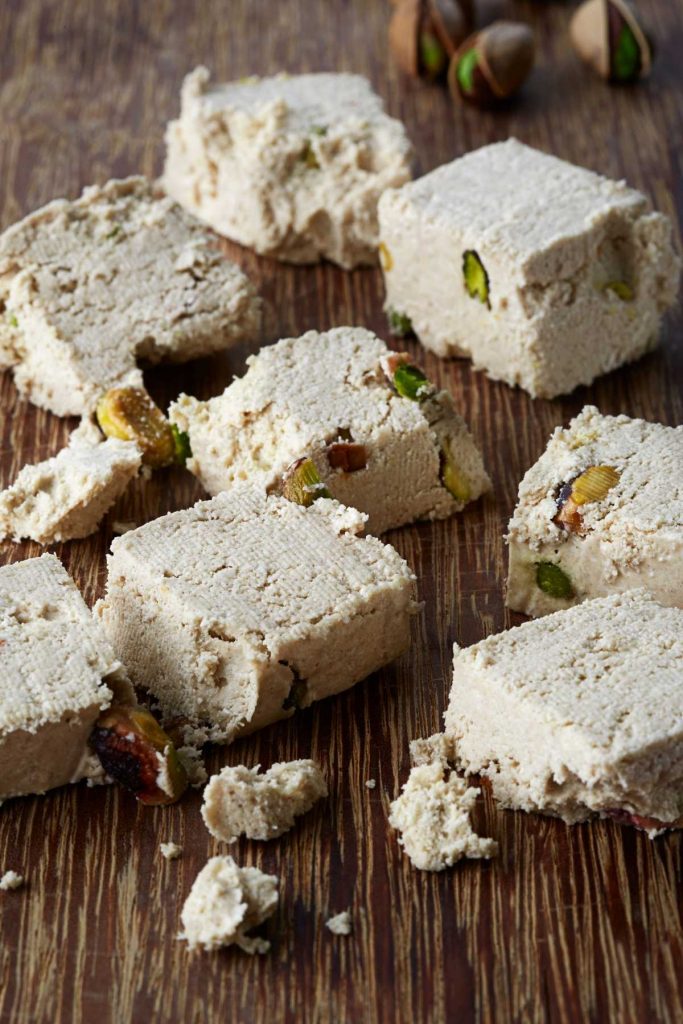 Filled with the flavors of tahini, cinnamon, vanilla, and sugar, these sweet treats take just 25 minutes to prepare. The hardest part is waiting for them to set in the fridge overnight! 
These traditional Jewish cookies are similar to Italian biscotti. They're crunchy, not too sweet, and would be wonderful served with hot coffee or tea.
This is a great idea for party bags or a holiday gift exchange. Choose your favorite chocolate and wrap these coin-sized homemade treats in festive wrapping. The recipe makes about 18 and only takes an hour! 
This miniature-sized layer cake is impressive enough for guests, doesn't require baking, and takes about 35 minutes to make. Make it a day before your party as it needs to set in the fridge overnight.
Here's a creative cookie to make for a child's birthday party. The cookies have a cut-out that can be filled with miniature-sized candy, and are then decorated with frosting. Your kids will love them!
Flaky and delicate, these bow tie-shaped cookies are covered with a crunchy sugar coating. Serve them with steaming hot cups of coffee and tea.
Made with just a handful of ingredients, these treats are similar to chocolate bark. They take about an hour to make, and would be great served at a casual get-together.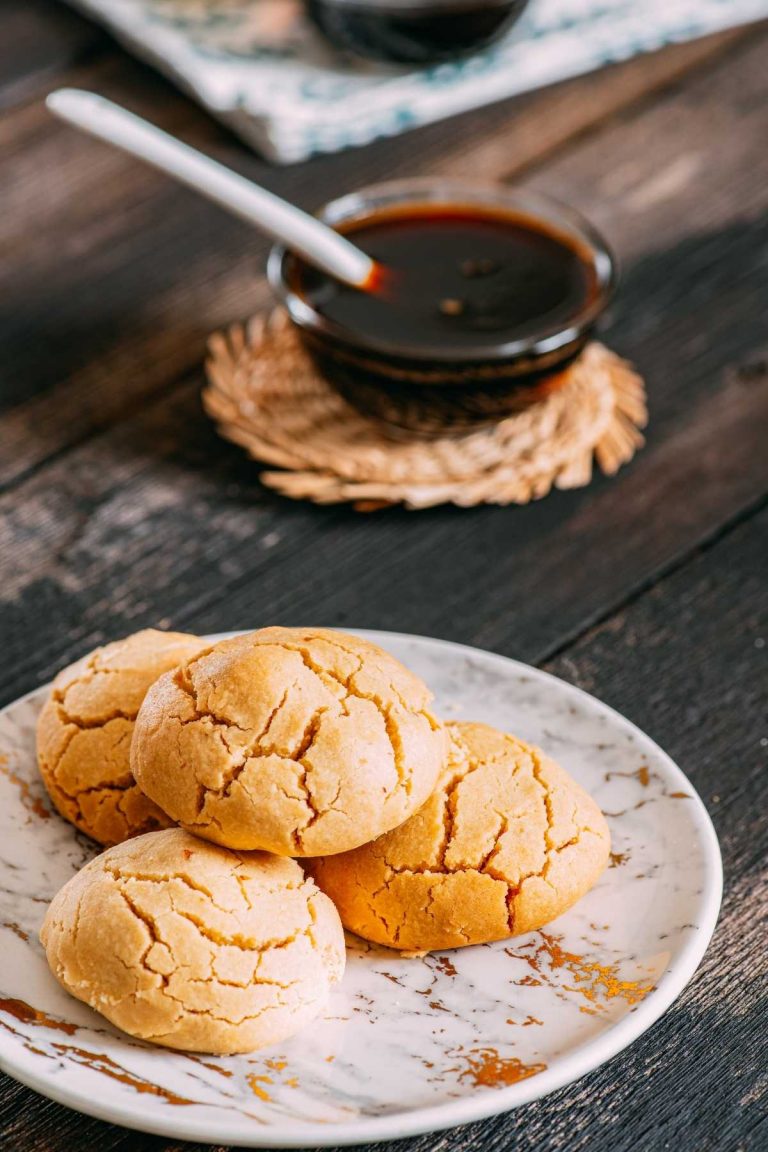 The next time you bake a batch of cookies, give this recipe a try. Filled with the flavor of sesame, they're not too sweet and have a wonderful texture. Enjoy them with a hot cup of tea or coffee.
Similar to a casserole or a baked pudding, kugel is both savory and sweet! It has fruit, egg noodles, eggs, sour cream, and both cottage and cream cheese! You may be surprised, but all of these flavors are wonderful together. 
Similar to stewed fruit, this dish is full of sweet apples, raisins, dried plums, and dried apricots. You can control the amount of sugar to suit your tastes. This would be wonderful served with pound cake or angel food cake.
Perfect for a kid's party, all you need are marshmallows, pretzels, nutella, and chocolate candy kisses to make these fun treats. Get creative by adding colored icing and candy sprinkles! 
The surprise in this delightful cake is the color! It's made with two colors of batter. The recipe uses white and blue, but you can choose the colors you want. Your guests won't know about the surprise until they cut into the cake and see the other color. This would be the perfect cake to serve at a gender reveal party!
You May Also Like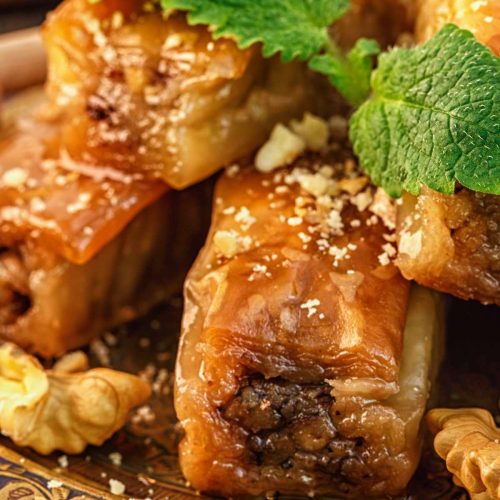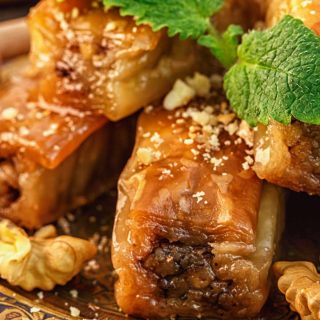 Easy Jewish Baklava Recipe
Baklava is loaded with flaky phyllo pastry and sweet, crunchy walnuts. It's one of our favorite Jewish desserts.
Print
Pin
Rate
Ingredients
16

oz

phyllo dough

thawed

16

oz

walnuts

1 ½

teaspoons

ground cinnamon

1/4

teaspoon

ground cardamom

1/4

teaspoon

salt

1

cup

butter

melted

optional melted chocolate
Instructions
Preheat the oven to 350 degrees F. Line a baking sheet with parchment paper and set aside.

In a food processor, add walnuts, ground cinnamon, cardamom, and salt. Blend until walnuts are well chopped.

Place 8 layers of phyllo dough on the baking sheet, brushing each layer with melted butter.

Spread 2/3 cup of the walnut mixture on top of the dough evenly.

Add another 5 layers of the phyllo dough and brush each layer with butter.

Add another 2/3 cup of the walnuts. Repeat until you use up all the dough and walnut mixture.

Cut the assembled baklava into squares with your desired sizes.

Bake for 45-50 minutes or until the edges are golden brown. Let it cool for 15-20 minutes.

Drizzle with melted chocolate or your favorite syrup. Serve and enjoy!
Tried this recipe?
Follow or tag us on Pinterest @izzycooking