Is oatmeal keto? How many carbs in oatmeal? In this post, we'll explore the truth about oatmeal and its carb content to see if it's a suitable food for the keto diet.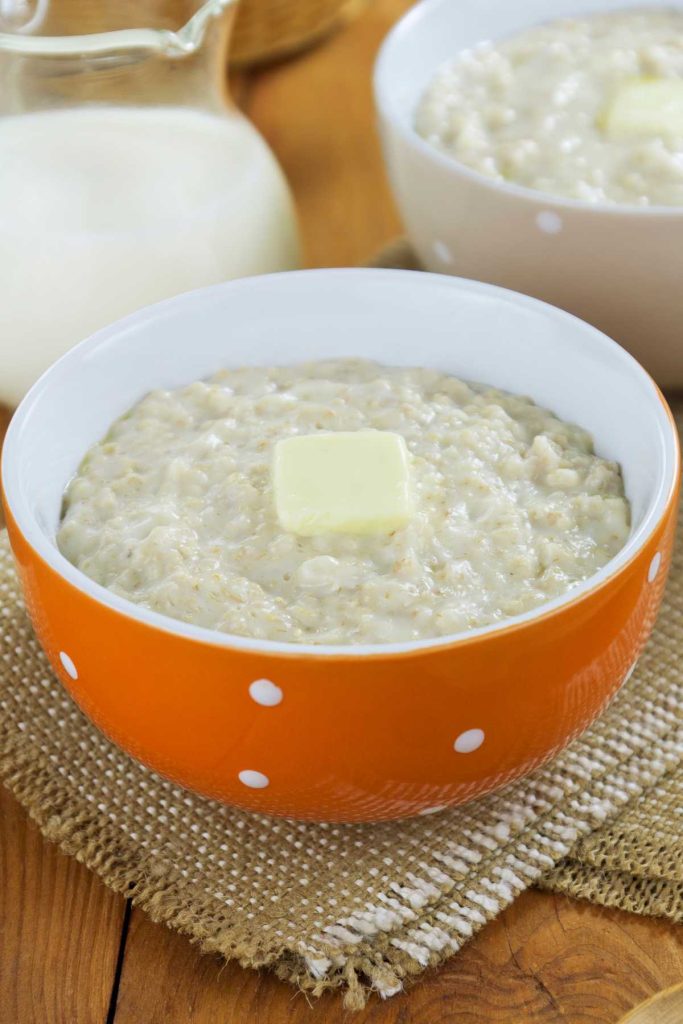 Oatmeal is a classic breakfast option loved for its comforting texture and delicious flavor. It's a healthy way to start your day. However, if you're following a keto diet, you may be wondering whether oatmeal's carb content makes it suitable.
What's in a Bowl of Oatmeal
In a single cup (81g) of uncooked regular or quick oats, there are around 307 calories. You can find the nutrients below:
10.65g of protein
5.28g of fat
54.84g of carbs
8.2g of dietary fiber
Are Oats Keto?
Oats such as rolled oats, steel-cut oats, and overnight oats are not suitable for the ketogenic diet. They are high in sugar and carbs, so consuming them in large quantities can lead to a spike in blood sugar levels, therefore kicking you out of ketosis.
Is Oatmeal Keto?
Unfortunately, oatmeal is not keto-friendly due to its high carb content. One cup of cooked oatmeal contains approximately 27 grams of carbohydrates, including 4 grams of fiber, which means it has a net carb of 23 grams per cup.
The keto diet typically restricts carbohydrate intake to less than 50 grams per day, and some people may aim for even fewer than that. Therefore, consuming a serving of oatmeal could quickly eat up a significant portion of the daily carbohydrate allowance for someone following a ketogenic diet.
How Many Net Carbs In Oatmeal?
| | |
| --- | --- |
| 1 Cup of Oatmeal | Net Carbs |
| Dry Oats (234g) | 46.6 g |
| Cooked Oats (81g) | 24.1 g |
The data above is based on the USDA nutrient database for dry oats and cooked oats.
Why Cannot Oatmeal Fit Into the Keto Diet?
The ketogenic diet is a low-carbohydrate, high-fat diet that induces a metabolic state called ketosis, where the body burns fat for energy instead of carbohydrates.
While the ketogenic diet allows for many food options, oatmeal is not one of them due to its high carb content. For the strict keto diet, carbs should make up no more than 5% of total daily calories, which translates to around 20 grams per day, equivalent to one serving of oatmeal.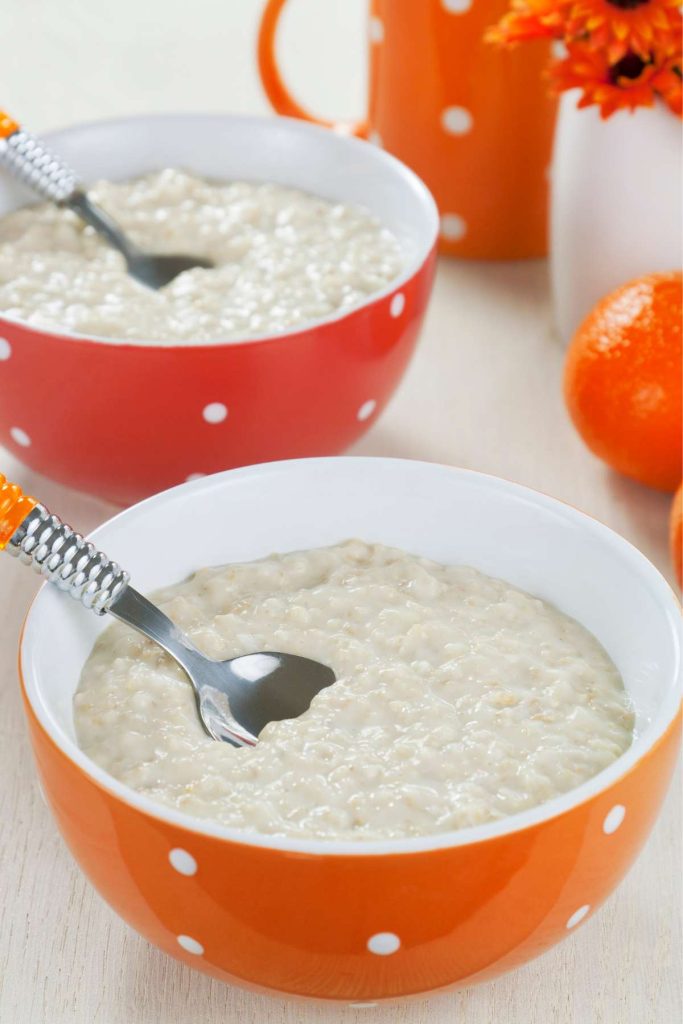 Oatmeal Nutrition (Macros)
What is the Carb Content of Oatmeal?
The USDA states that a single cup of dry quick oats contains nearly 55 grams of complex carbohydrates.
Fats
Oats in their plain form contain a negligible amount of fat, only 5.2 grams per cup. The type of fat found in oatmeal is primarily polyunsaturated and monounsaturated, with a small amount of saturated fat.
Protein
Oats contain approximately 10.7 grams of protein per cup, making them a beneficial protein source. However, like many other plant-based foods, oatmeal lacks certain essential amino acids necessary for the body. Nevertheless, incorporating oatmeal into your diet can help meet your daily protein needs.
Calories
Oatmeal primarily derives its calories from carbohydrates. One cup of dry oatmeal contains roughly 307 calories in total.
What Can I Substitute for Oatmeal On Keto Diet?
If you're following a ketogenic diet, we don't recommend eating oatmeal as it is high in carbohydrates. However, there are plenty of other options that can be used as a substitute for oatmeal:
FAQ
Is Oatmeal High in Carbs?
Yes, oatmeal is high in carbs and a rich source of complex carbohydrates, making up a significant portion of its nutritional content.
How Many Carbs in A Cup of Oatmeal?
The carbs in one cup of dry oatmeal are 54.8 grams, whereas cooked oatmeal has 28.1 grams of carbohydrates.
Is Quaker Oatmeal Keto-Friendly?
Quaker oatmeal is not keto-friendly as per information available on their website. A serving of 1/2 cup dry (40 g) of Quaker oat contains 27g of carbohydrates.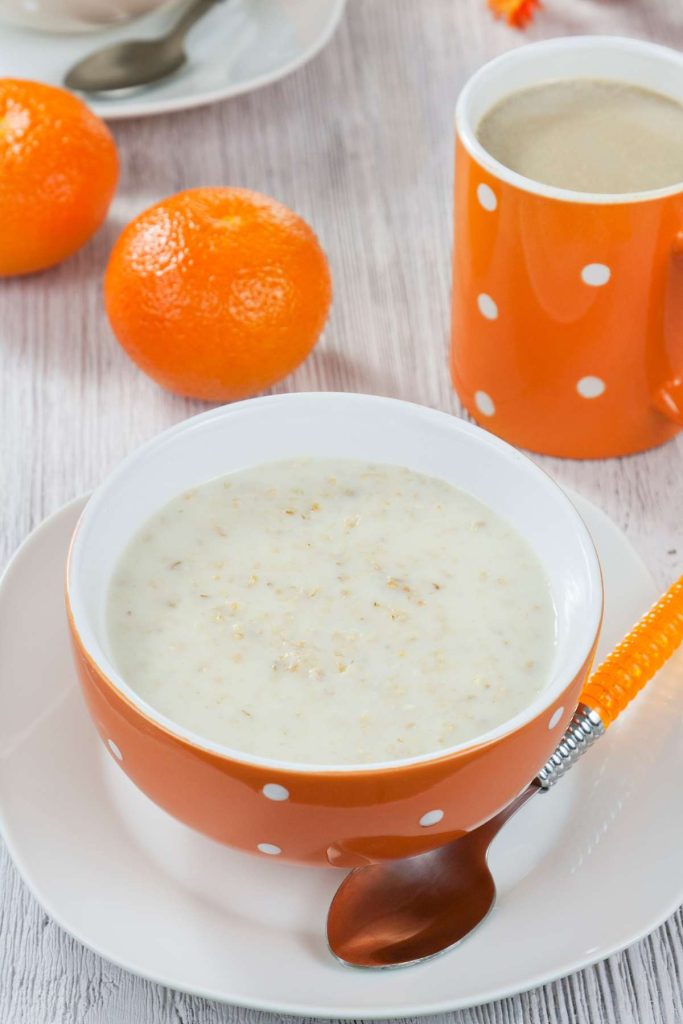 Is Instant Oatmeal Keto-Friendly?
No, instant oatmeal is also not good for keto diet due to its high carb content. Even a small serving size of instant oatmeal can potentially remove your body from ketosis.
Is Cooked Oatmeal Keto?
No, cooked oatmeal is not keto-friendly due to their high carb content. Even more so if you prepare your oatmeal with traditional milk, fruits or sugar, which would further increase the carb count
Can You Eat Oatmeal on A Low-Carb Diet?
Although oatmeal is not keto-friendly, it can be included in a low-carb diet with the right preparation and portion control.
When incorporating oatmeal into a low-carb diet, it's essential to opt for steel-cut or rolled oats and avoid adding sugar or other sweeteners. It's also crucial to limit the portion size to keep the carb intake within the desired range.
Is Steel Cut Oatmeal Keto?
No, it's not keto-friendly. Despite their many nutritional benefits, steel cut oats are rich in carbohydrates. For individuals following a keto diet, it may be necessary to restrict their consumption of oats.
Can Chia Seeds be Consumed on a Ketogenic Diet?
Certainly! Chia seeds are primarily composed of fiber, resulting in a low net carb content. Additionally, they offer a rich source of plant-based protein and provide an abundance of antioxidants and nutrients. Their low calorie count makes them an excellent ingredient to pair with heartier components like peanut butter.
Best Keto Oatmeal Recipes
This recipe can be whipped up from scratch in just five minutes, and it's undoubtedly one of the most delicious keto breakfast options you'll ever taste.
This low-carb oatmeal not only mimics the flavor of traditional oatmeal but also its texture.
Net Carbs: 1.5 g

Total Carbs: 4 g
Calories: 220
Fat: 16 g
Protein: 10 g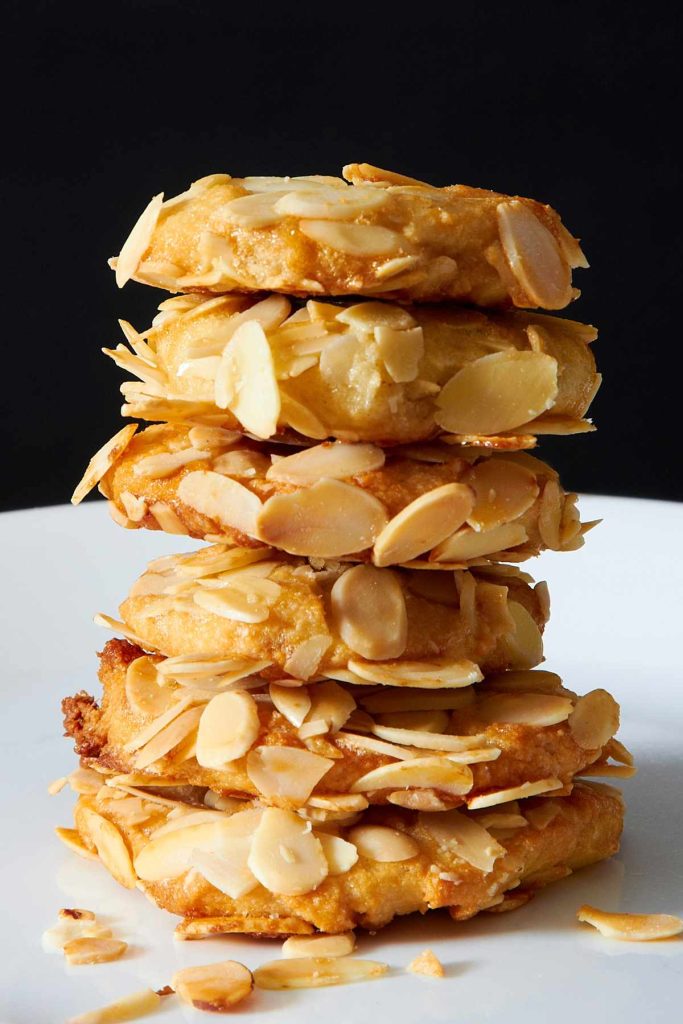 These keto oatmeal cookies have a slightly soft and chewy texture, with a pleasant crunch, but they don't include actual oats. It uses clever substitutions to create a keto-friendly version of the classic treat.
Net Carbs: 2.1 g

Total Carbs: 4.6 g
Calories: 234
Fat: 22.8 g
Protein: 5.3 g
Looking for a versatile recipe that can be whipped up for various occasions? Look no further than these low-carb cookies!
They are an excellent option for keto-friendly workplace treats, a guilt-free indulgence for yourself, or a healthy surprise for the kids.
Net Carbs: 2 g

Total Carbs: 5 g
Calories: 180
Fat: 16 g
Protein: 4 g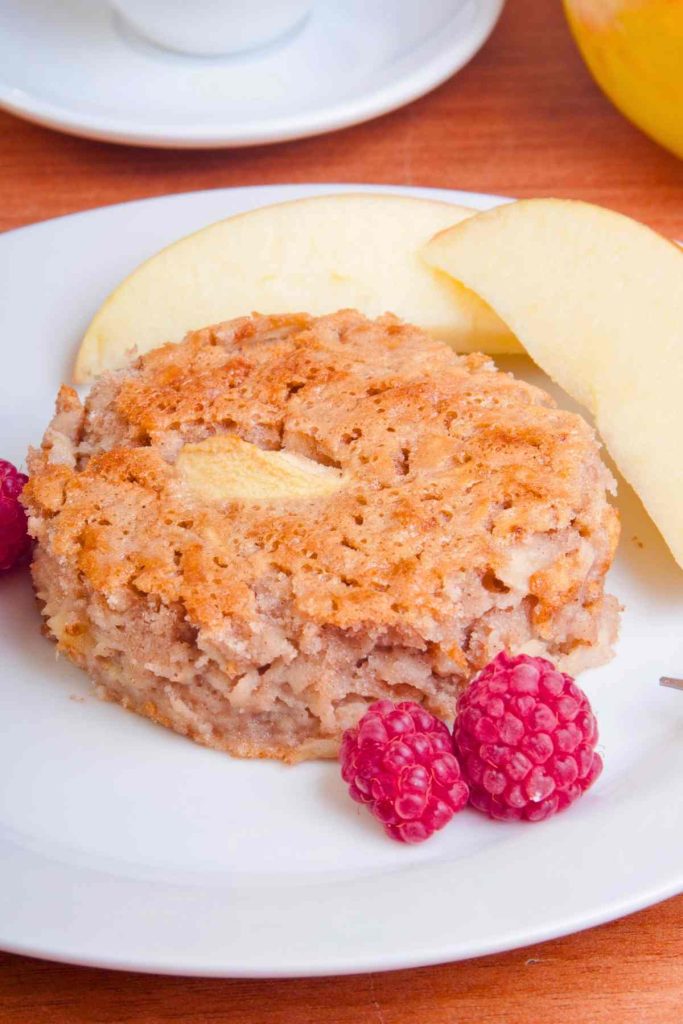 Prepare a quick and delicious breakfast with this easy recipe! By combining low-carb nuts and seeds, you'll get an 'oatmeal'-like texture and appearance in these keto baked oats.
Simply microwave the mixture and top it off with your preferred fruit. You can add mixed berries for a tasty and nutritious twist!
Net Carbs: 6.1 g

Total Carbs: 15.3 g
Calories: 585
Fat: 47.2 g
Protein: 36.2 g
Indulge in these speedy and effortless keto no-bake cookies, all without having to power up the oven, and with just a 5-minute preparation time.
These cookies are packed with the classic oat flavor you crave, yet without the carbs, thanks to oat fiber instead of oatmeal. Expect a fudgy, sweet, and crunchy texture that will leave you wanting more.
Net Carbs: 2.2 g

Total Carbs: 6.3 g
Calories: 175
Fat: 16.2 g
Protein: 4 g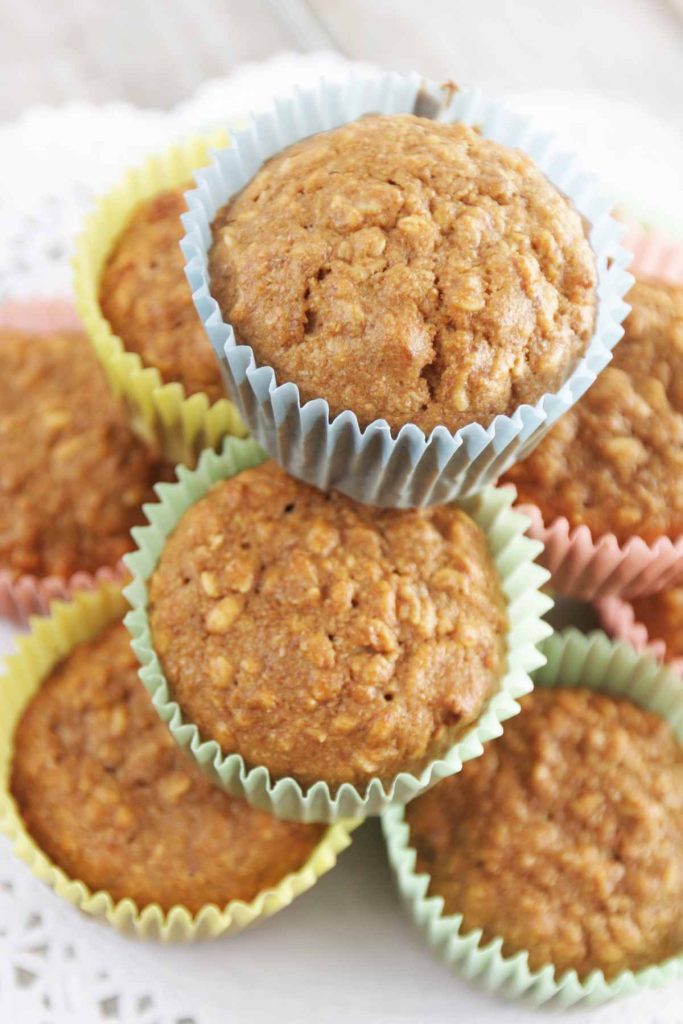 Packed with fiber, these muffins offer a range of health benefits that are good for your body. Not only are they low in carbs and free of sugar, but they're also completely vegan. But the best part? These muffins are even better than the original recipe!
Net Carbs: 10 g

Total Carbs: 18.1 g
Calories: 94.7
Fat: 0 g
Protein: 3.5 g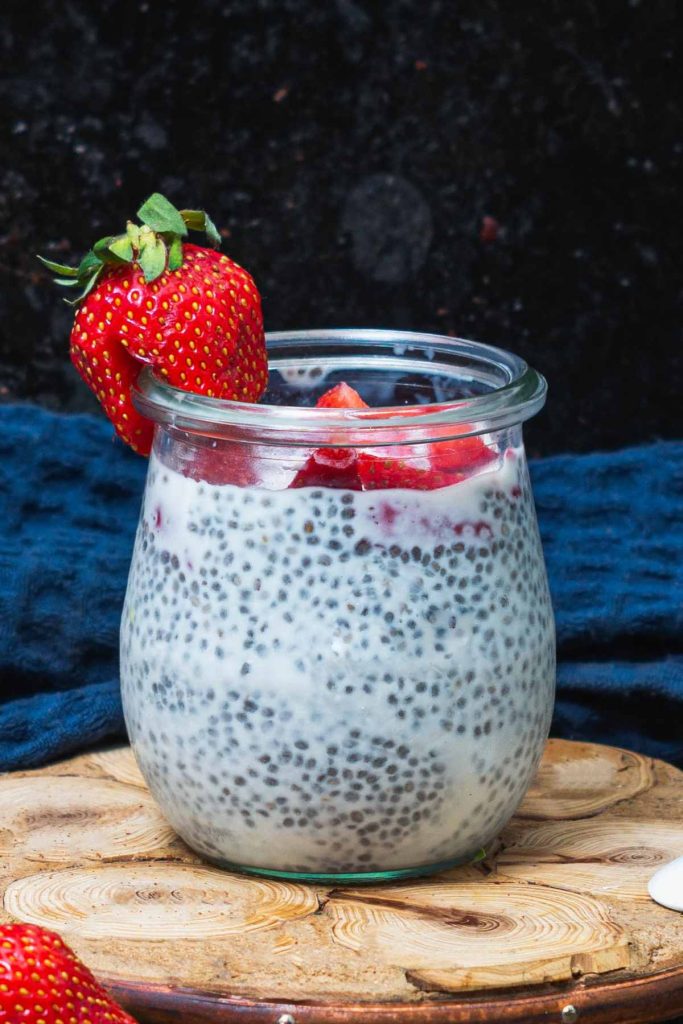 This delicious keto overnight oats are made with hemp hearts and chia seeds, great for an easy breakfast.
Not only is it creamy and satisfying, but it's also gluten-free and dairy-free. Best of all, it contains just 2.3 grams of net carbs per serving.
Net Carbs: 2.3 g

Total Carbs: 6.2 g
Calories: 203.9
Fat: 14.7 g
Protein: 12.3 g
You May Also Like
Homemade Keto Oatmeal Recipe
Is oatmeal keto? How many carbs in oatmeal? In this post, we'll explore the truth about oatmeal and its carb content to see if it's a suitable food for the keto diet.
Print
Pin
Rate
Ingredients
3

tablespoons

almond flour

1

tablespoon

coconut flour

1

teaspoon

flaxseed flour

1

tablespoon

monk fruit sweetener

1

teaspoon

chia seeds

pinch

of salt

1/4

teaspoon

cinnamon powder
Instructions
Using a spoon, stir together all the dry ingredients in a small serving bowl.

Add ½ cup boiling water, mix and let stand for a few minutes until it reaches your desired consistency. Serve hot and enjoy!
Tried this recipe?
Follow or tag us on Pinterest @izzycooking