There's nothing quite as joyful as preparing a fresh batch of cookies to share with family or give away as DIY holiday gifts. We've rounded up 20 of the Best Holiday Cookies. During Christmas, Easter and other special holidays, these sweet treats are the perfect way to celebrate. From classics like sugar and gingerbread cookies to new favorites like peanut butter cup cookies, there are so many ways to spread cheer.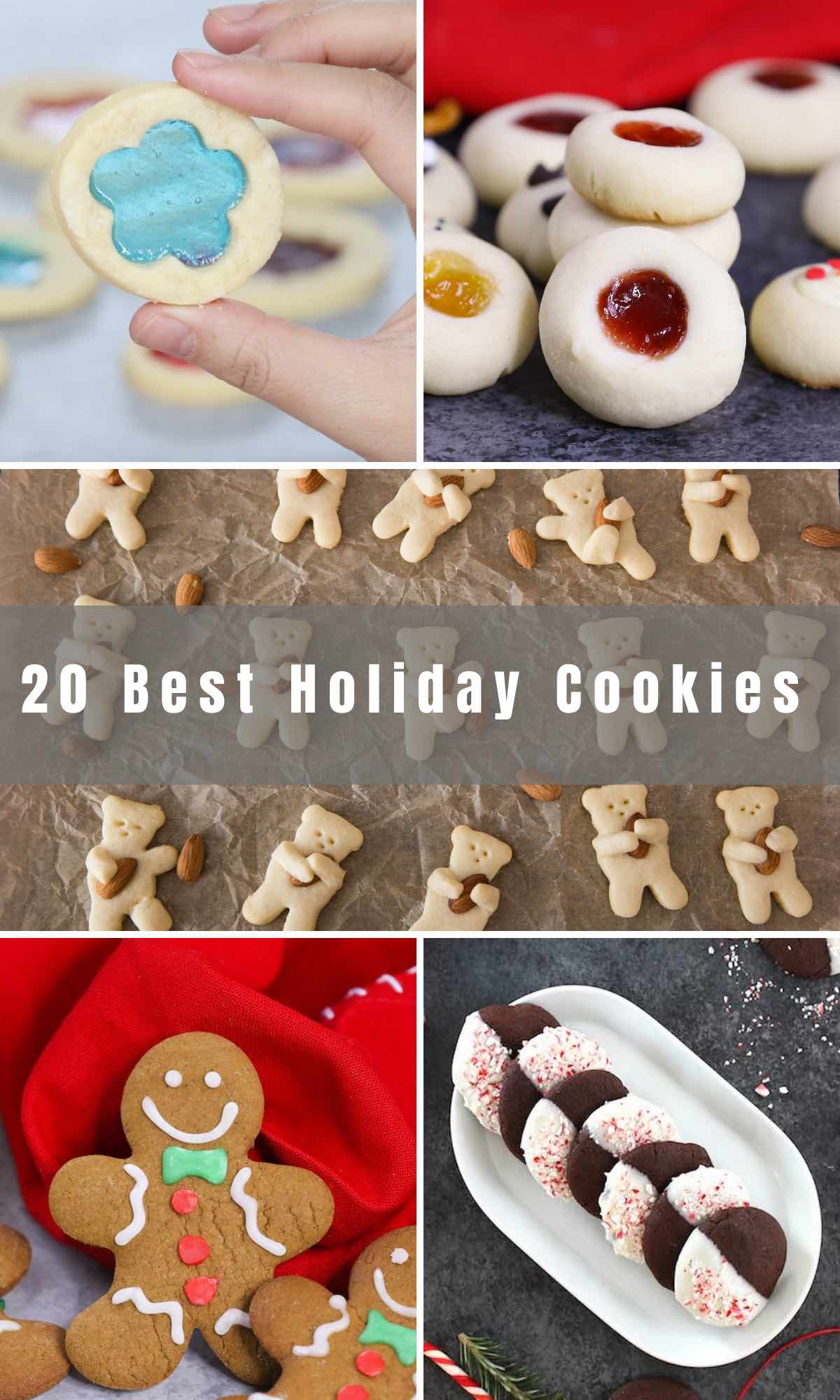 What are the Most Popular Holiday Cookies?
During Christmas, the most popular cookies tend to be classic sugar or butter cookies, decorated with festive colors and toppings like candy canes or chocolate chips. Gingerbread cookies are also a holiday favorite enjoyed by children and adults all over the world.
What Cookies are Associated with Christmas?
We're all familiar with the tradition of leaving cookies and milk for Santa's visit. Some of the most popular Christmas cookies include thumbprint cookies and gingerbread cookies. Santa has also been known to enjoy a plate of classic chocolate chip cookies.
Where Can I Buy Pillsbury Holiday Cookies?
Pillsbury holiday cookies have been beloved for many decades and are so easy to make. You can purchase these cookies directly from Pillsbury's website or from other retailers such as Amazon or Walmart. The baking aisle of most grocery stores is another good place to look.
Our Favorite Holiday Treats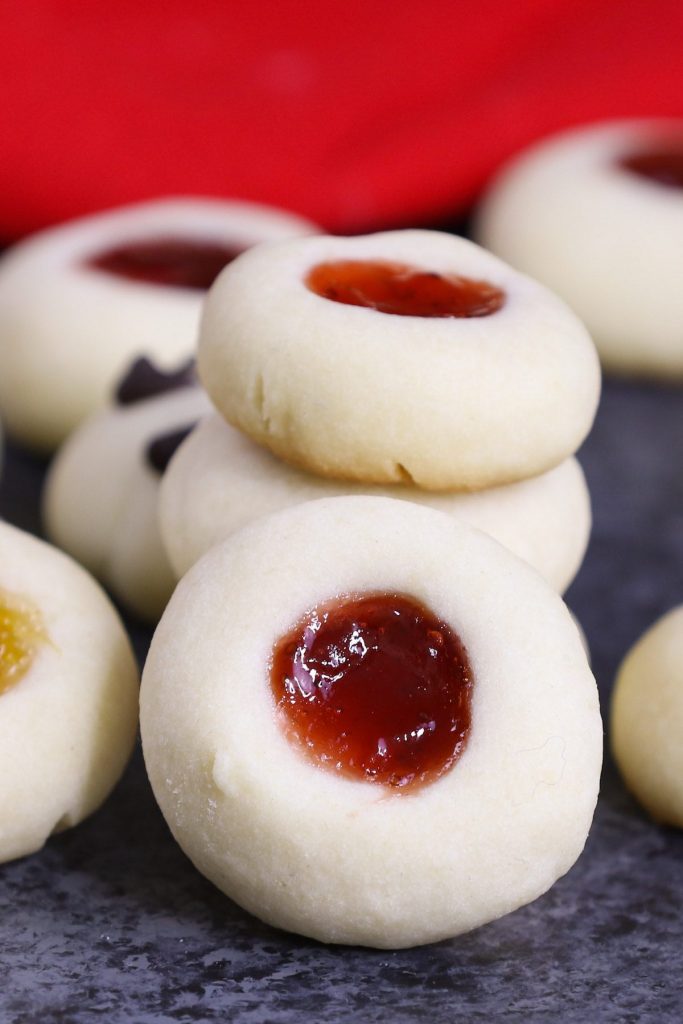 These simple cookies are a holiday classic! Thumbprint cookies need just 5 ingredients and can be filled with your favorite jam or chocolate.
These sweet treats are beautiful to look at and fun to eat. The stained glass "windows" are made from Jolly Ranchers hard candy and can be customized with themed colors.
Soft, buttery and stuffed with a chocolate kiss, these cookies are beloved by the entire family. Best of all, they're easy to make without a stand mixer.
These no-bake truffles require just 3 easy ingredients. Enjoy at Christmastime or for any other special occasion!
Japanese-inspired mochi cookies are sticky, sweet and chewy. Combine with tasty flavors like chocolate or matcha green tea.
These impressive cookies are perfect for kids and grownups alike this holiday season. Use interesting cutouts to make them even more fun!
White chocolate fudge is filled with surprise pieces of Sour Punch candy for a fun homemade treat.
Christmas Cookie Recipes
Make it a classic Christmas this year with old-fashioned Gingerbread cookies. Do you prefer yours chewy or crispy? You'll find all the important tips in this recipe.
Impress your friends and coworkers by giving these candy cane cookies as gifts this holiday season! They're made with real candy cane for a surprise burst of peppermint flavor.
You'll hardly find a cuter party guest than one of these Snowman cookies. Topped with a mini Oreo "hat" and ready with only 30 minutes of prep time.
Simple, sweet and satisfying! Have some fun decorating these classic Christmas sugar cookies.
These cute cookie cups are filled with chocolate and bits of peppermint candy cane for the ultimate holiday treat.
Other Easy Holiday Cookie Recipes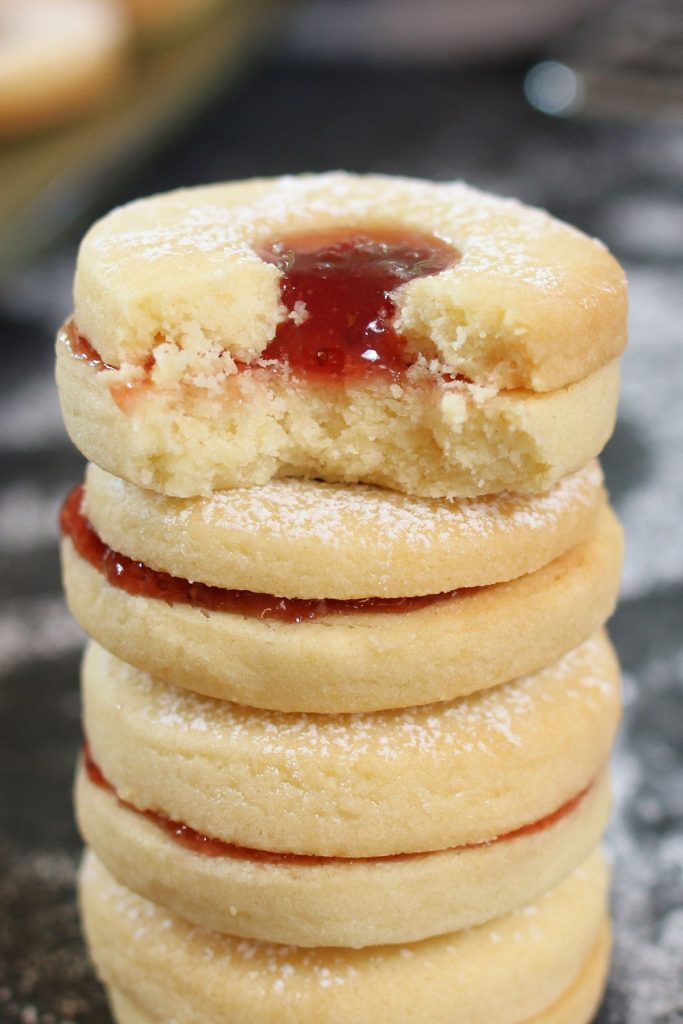 If you've visited the UK during Christmastime, you may have had a few of these buttery biscuits filled with strawberry jam. Recreate them at home with this easy recipe.
These teddy bear cookies are almost too cute to eat! All you need is three ingredients (including an almond "football" for Teddy to hold).
A mini Reese's peanut butter cup is the star of these soft and chewy cookies. You won't believe how easy they are to make in your oven at home.
May the force be with you this holiday season with these adorable cookies. Transform an angel into Baby Yoda with this simple hack.
These colorful cookies are perfect for Easter or any other special holiday. Who doesn't love the combination of cinnamon and chocolate chips?
These cookie cups are like mini s'mores and are so simple to make! You'll need Graham crackers, chocolate and mini marshmallows.
Think you can't use cake mix to make cookies? Think again! This recipe needs just three ingredients and twenty minutes of your time.
These sweet treats make a delicious snack during the holidays and all year round. Best of all, they're gluten free and need only four ingredients.
You May Also Like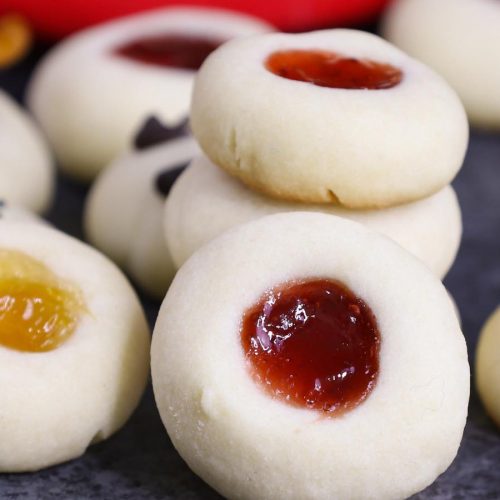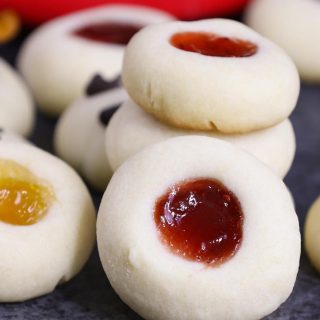 Best Holiday Cookies: Thumbprint Cookies Recipe
Thumbprint Cookies are soft, buttery and delicious –the perfect holiday cookies that everyone loves!
Print
Pin
Rate
Ingredients
1

cup

unsalted butter

softened to room temperature

1/2

cup

sugar

2

cups

all-purpose flour

3

tablespoons

cornstarch

1

teaspoon

vanilla extract

raspberry jam

or other flavors such as apricot, strawberry and cherry jam
Instructions
In the bowl of a stand mixer fitted with the paddle attachment, combine softened butter, sugar, vanilla, and beat on medium-high speed until creamed, fluffy and well combined, about 2-3 minutes.

Stop, scrape down the sides of the bowl and add flour and cornstarch. Beat on low speed until just combined, about 1 minute. (If you use a hand mixer, now you can mix with a wooden spoon.) The dough will now look dry and crumbly. Just scape down the sides and use your hands to combine the dough together.

Scoop out 1 tablespoon amount of dough, roll very well and shape it into a 1 ¼ inch ball. Make sure the ball is smooth with no cracks.

Press the tip of your thumb about a 1/2 inch into the middle of the ball to make an imprint. (You can also use the back of a ¼ teaspoon to make a dent). Repeat until you use up all of the dough.

Place the indented balls on a baking sheet lined with parchment paper. Leaving an inch apart from each other.

Transfer the balls into the fridge and chill for 30 minutes.

Heat the oven to 350°F about 10 minutes before the cookie dough balls are done chilling.

Take the jam out of the bottle, and stir it well. If it's too thick, you can place it in a microwave safe bowl, and microwave for 10 seconds before using them.

Remove the chilled cookie dough balls from the fridge, and spoon jam into each indented ball. Fill the indent almost full, but not over-flowing.

Bake 10-12 minutes, removing from the oven before they brown.

Remove the cookies to cooling racks using a rigid spatula and allow to cool. Fill the cookies with your favorite jam. Serve and enjoy!
Tried this recipe?
Follow or tag us on Pinterest @izzycooking