This post may contain affiliate links.
Please read my disclosure policy.
If you've ever wondered about the differences between ground chuck and ground beef, this article will help. In this post, we're taking a closer look at these two types of ground meat.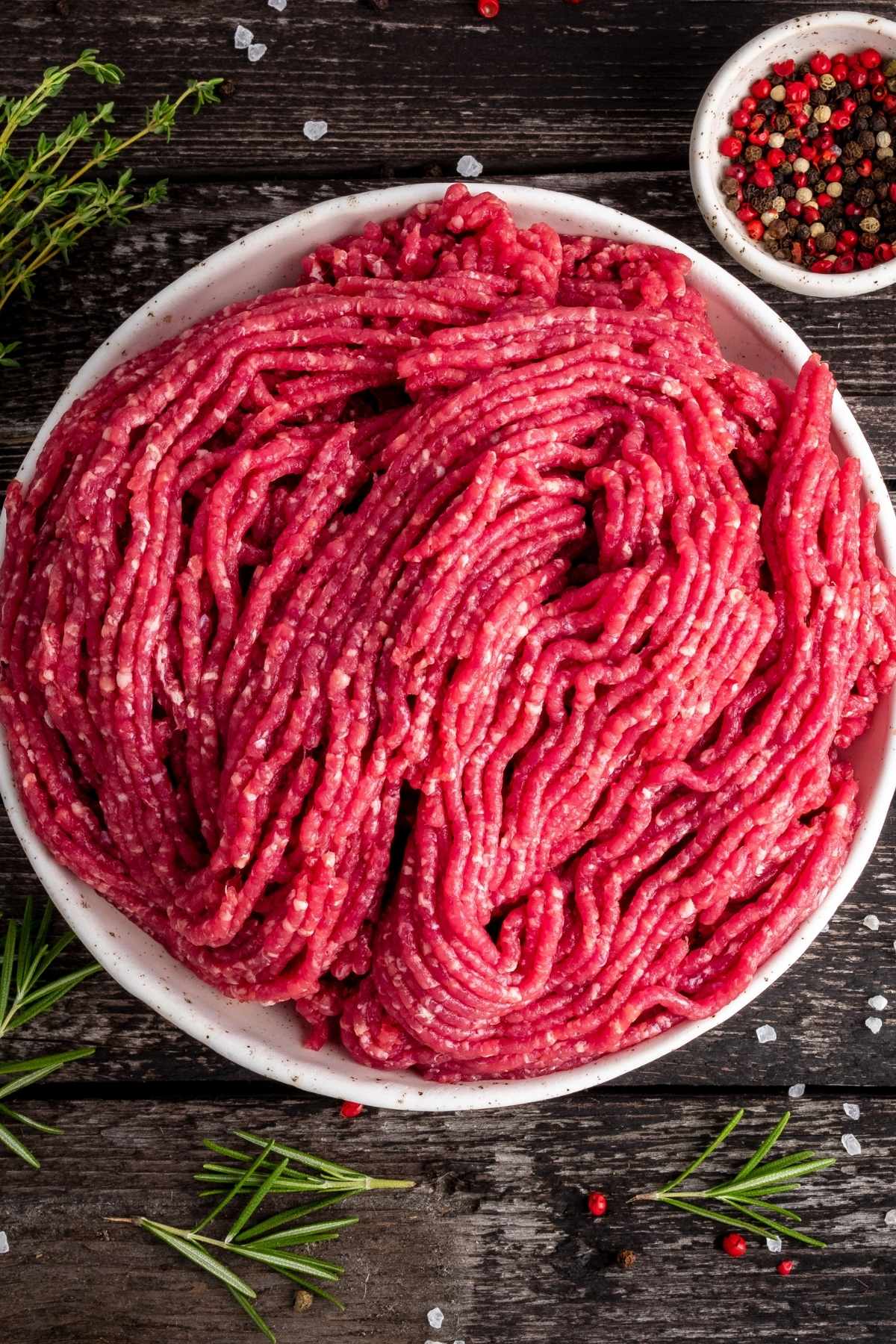 What Is Ground Chuck?
Ground chuck comes from one area of the cow, specifically the shoulder. It is more lean than ground beef, with 80% lean and 20% fat.
What Is Ground Beef?
Ground beef is made with the leftover pieces and trimmings of meat after the beef has been cut into steaks and roasts. It can come from any part of the cow. Ground beef typically has a lean-to-fat ratio of 70% lean and 30% fat.
Differences Between Ground Chuck and Ground Beef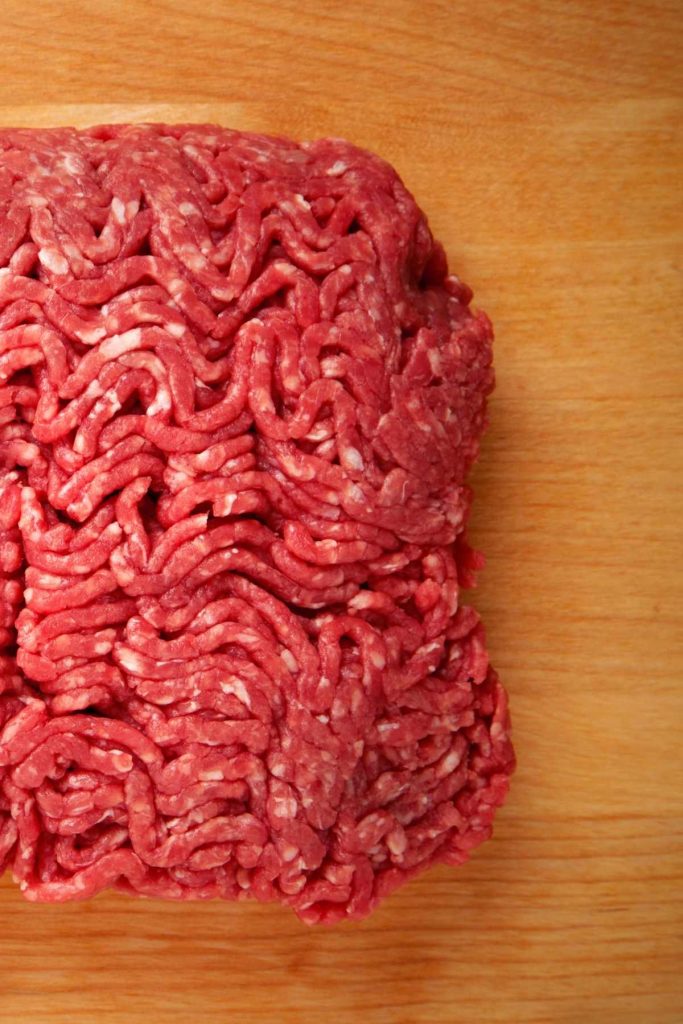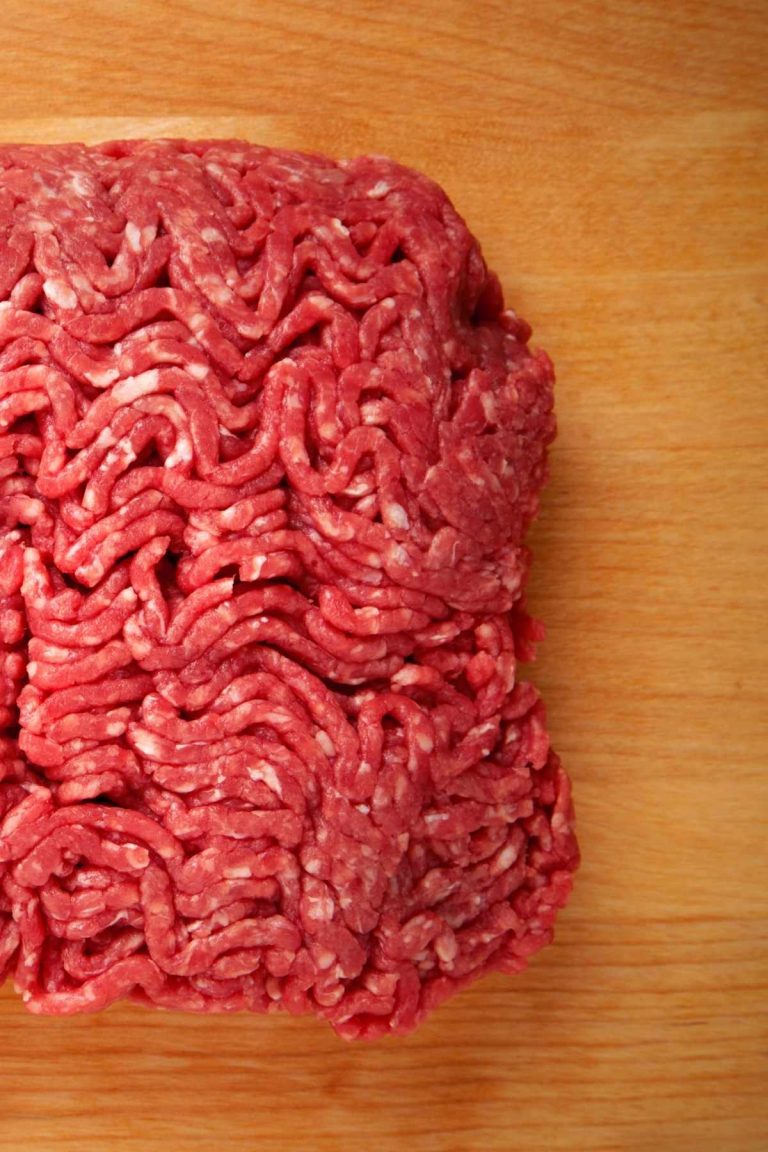 Both ground chuck and ground beef come from cows, but there are some differences.
Cuts Of Meat
Ground beef is made from the trimmings and pieces that are leftover from other cuts such as roasts and steaks. Ground chuck is only made from the shoulder area of the cow.
Cohesion
Ground chuck tends to stick together easier than regular ground beef and is an excellent choice for burgers. Ground beef is looser when cooked and is ideal for tacos, nachos, and stroganoff.
Fat content
Ground chuck typically has a lean-to-fat ratio of 80% lean and 20% fat and ground beef is usually 70% lean and 30% fat. According to the USDA, extra lean ground beef must contain less than 5% fat. 
Flavor
Ground chuck has a richer and more flavorful taste compared to regular ground beef, making it ideal for gently seasoned burgers.
Price
Ground chuck is typically a bit more expensive than regular ground beef because the meat comes from a specific part of the cow. Choose the best option of beef for the dish you're making.
Texture
Properly cooked ground beef should have a nice crust. It should also be firm, slightly flaky, but feel tender when eaten. Ground chuck tends to be more tender than regular ground beef.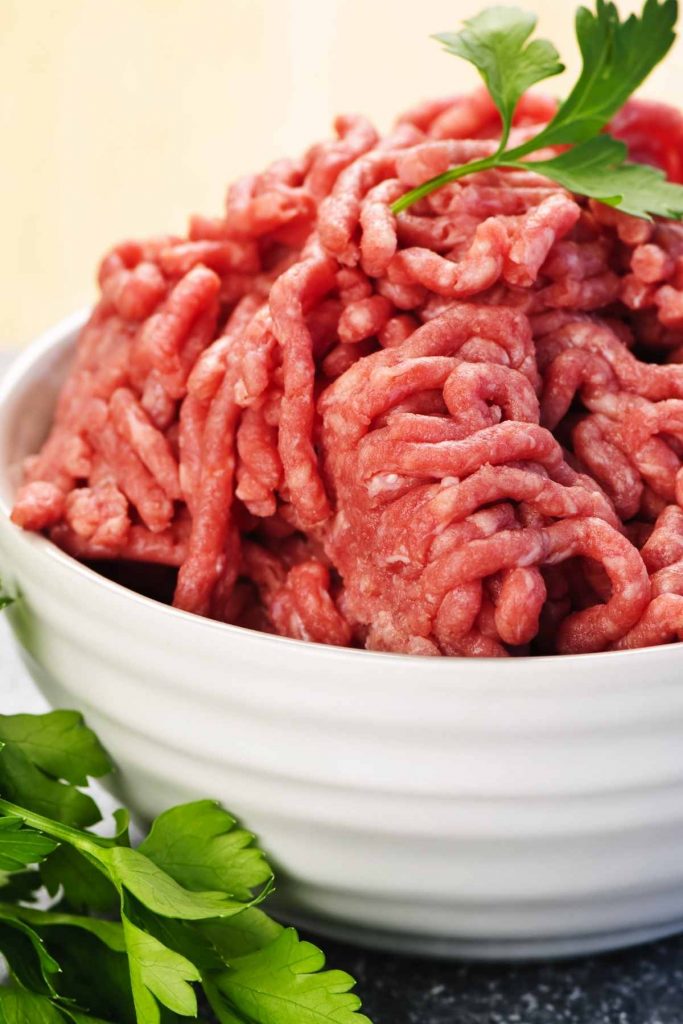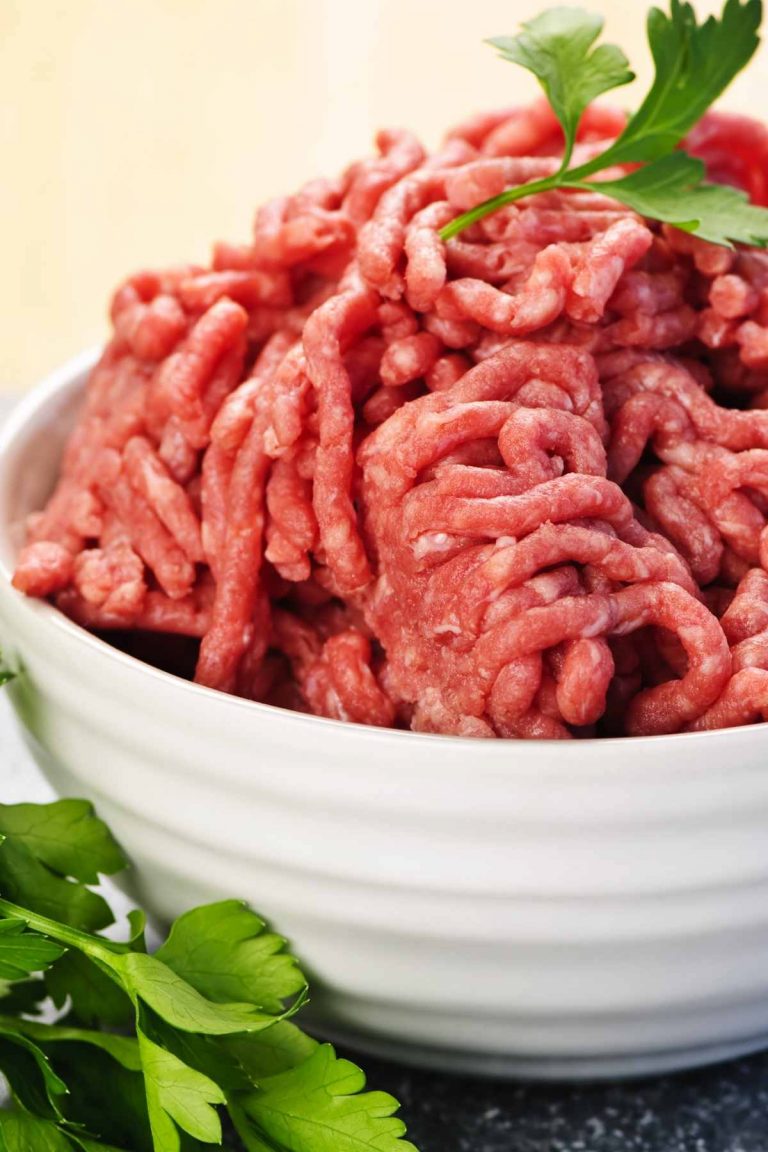 Frequently Asked Questions
Is It Safe To Eat Ground Beef When it is a Little Pink Inside?
Even when cooked, some ground beef may have a tinge of pink. The best way to determine if ground beef is cooked is to use an instant-read thermometer. The temperature of the meat must reach a minimum of 160°F before eating.
How Long Should I Brown Ground Beef?
It typically takes 5-7 minutes of cooking time for every pound of ground beef. Cook the beef in a hot pan and stir it well to ensure that all areas of the meat come in contact with the hot pan.
Cheesy Crock Pot Beef and Pasta: On a chilly night, there's nothing quite like a bowl of this cheesy, beefy pasta. Just throw all the ingredients in the slow cooker and voila!
Slow Cooker Enchiladas: These beef enchiladas are anything but boring! They're full flavor, topped with melty cheese and made with a spicy enchilada sauce.
Crock Pot Shepperd's Pie: This homestyle shepherd's pie tastes like it was made by someone's grandma. The secret is that it's made in the crockpot with simple, affordable ingredients.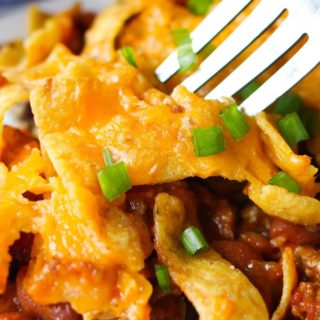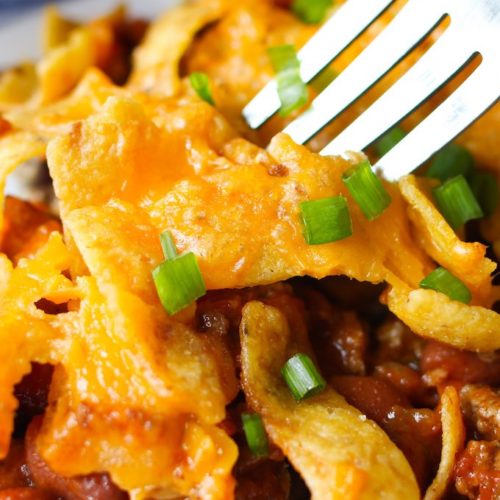 Ground Beef Frito Pie Recipe
Frito pie is loaded with Frito corn chips, ground beef, chili beans and tomato sauce. Topped with melted cheddar cheese and more fritos, it is a delicious Mexican-inspired casserole perfect for a quick weeknight dinner!
Print
Pin
Rate
Ingredients
4

cups

Frito chips

1

pound

ground beef

1

onion medium size

chopped

20

ounces

chili beans

20

ounces

tomato sauce or enchilada sauce

2 1/2

cups

cheddar cheese shredded

green onions optional

for serving
Instructions
Preheat the oven to 350 degrees and set aside a 9×13 baking dish.

In a large skillet over medium-high heat, sauté ground beef and onion until cooked through. Add chili beans, tomato sauce.

Layer 2 cups of frito chips to the bottom of your baking dish.

Transfer the beef mixture on top of the frito chips layer.

Add the rest of frito chips and shredded cheddar cheese on top.

Bake for about 20 minutes until cheese is melted.

Garnish with green onions and serve immediately!
Notes
To make walking tacos, you can skip the baking process. Just add the cooked beef mixture to individual Frito bags and then top with cheese and onions!
Tried this recipe?
Follow or tag us on Pinterest @izzycooking