Lectins are naturally occurring proteins that can be found in various foods. They've sparked debates about their potential health effects. In this post, you'll find 10 Foods High in Lectins.
Are lectins harmful, or are they an essential part of our diet? Read on to find everything about lectins.
What Are Lectins?
Lectins are a diverse group of proteins found in plants, animals, and even humans. They serve a vital biological role in plants, helping them defend against pests and pathogens. In the human diet, lectins are commonly found in various plant-based foods.
While lectins are associated with both positive and negative health effects, their role in the diet is still a subject of ongoing research.
Health Effects Of Lectins: Are They Harmful?
The health effects of lectins have been a source of controversy. Some studies suggest that lectins may have benefits, such as reducing the risk of certain diseases and aiding in immune function.
However, lectins have also been linked to potential harmful effects, such as digestive discomfort and interference with nutrient absorption.
10 Popular Foods That Are High In Lectins (Ranked From High To Low)
1. Legumes
Legumes like beans (especially kidney, navy, and lima beans), lentils, and chickpeas are rich in lectins.
2. Grains
Certain grains, such as wheat, barley, and rice, contain lectins, particularly in their outer layers or bran.
3. Nightshade Vegetables
Vegetables from the nightshade family like tomatoes, potatoes, and eggplants contain lectins, particularly in their skin and seeds.
4. Peppers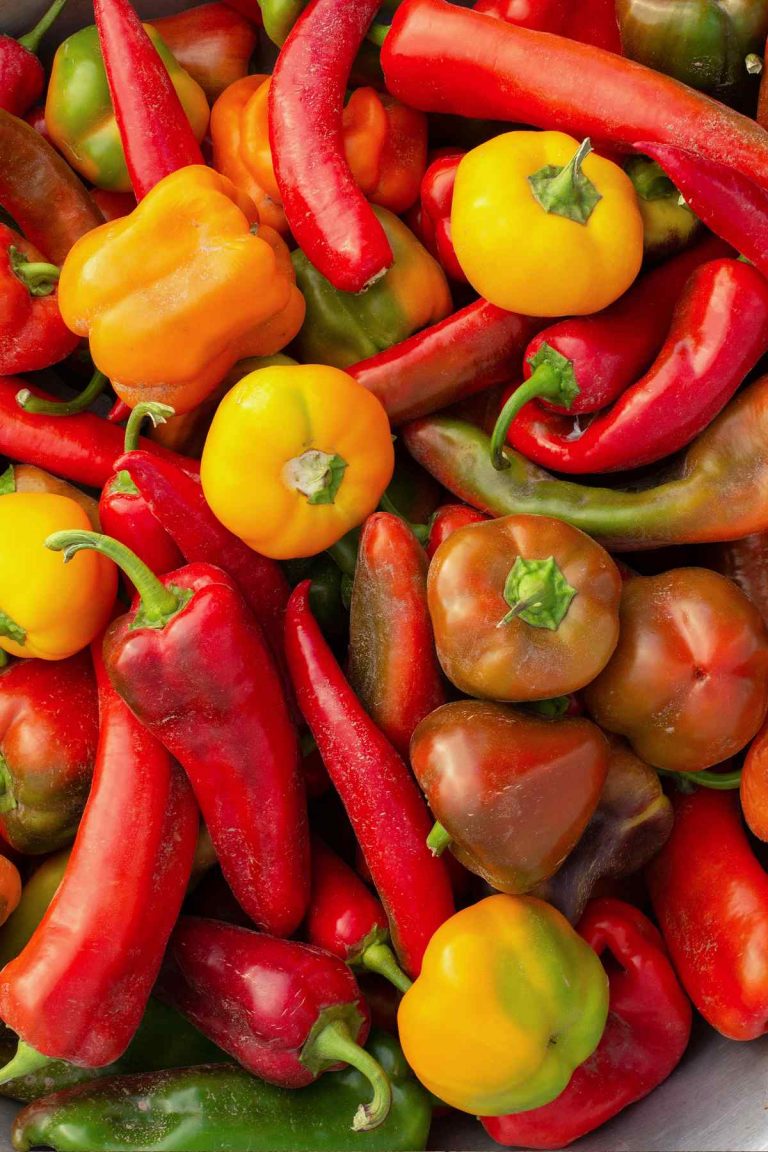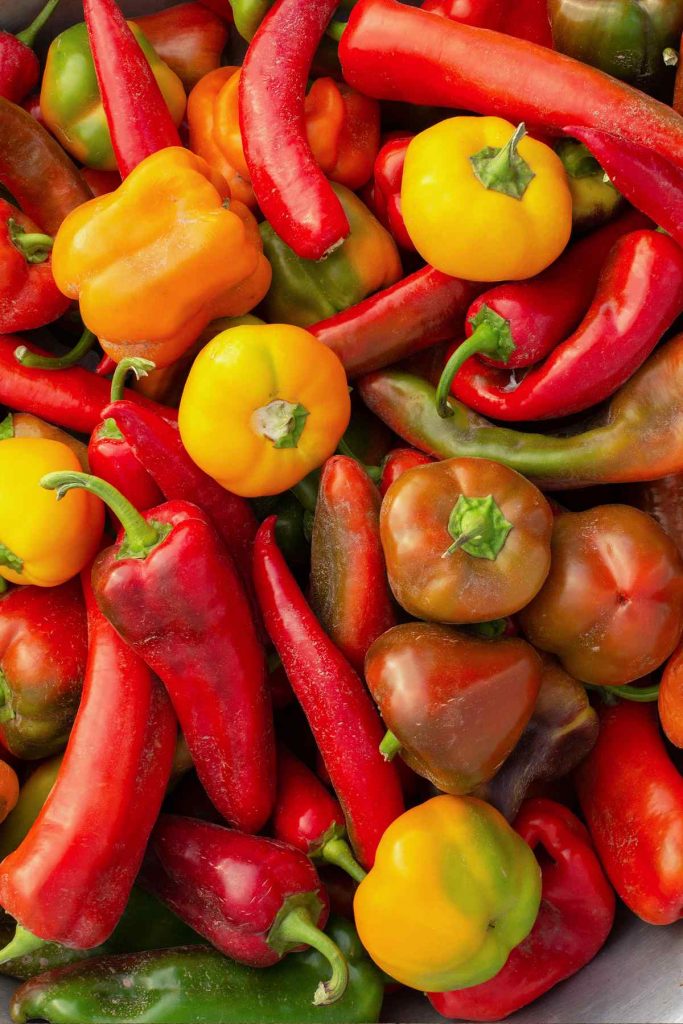 Bell peppers, especially the seeds and membranes, contain lectins.
5. Soybeans
Soybeans and soy products like tofu and soy milk contain lectins.
6. Nuts And Seeds
Some nuts and seeds, such as peanuts, cashews, and chia seeds, contain lectins.
7. Dairy
A1 beta-casein, a protein found in certain types of dairy products, may contain lectins.
8. Corn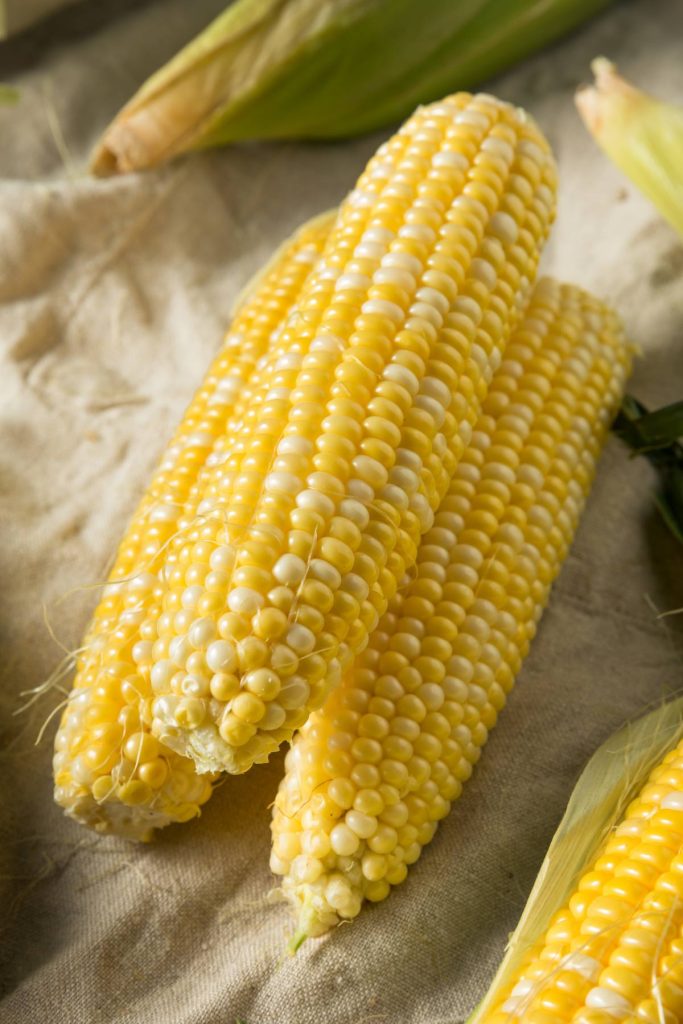 Corn, particularly when it's not properly cooked, can contain lectins.
9. Quinoa
Quinoa is a grain-like seed that contains lectins, although it's generally considered to be lower in lectins compared to some other grains.
10. Certain Fruits
Fruits like bananas, cherries, and grapes have been found to contain lectins, but the levels are generally lower compared to the foods listed above.
Lectin-Free Diet: Is It Necessary?
Many proponents of lectin-free diets claim that avoiding lectin-rich foods can alleviate digestive issues and reduce inflammation. However, there is no scientific consensus on the necessity of a lectin-free diet.
Conversely, many nutritionists and scientists argue that lectins are a natural part of many healthy foods and that they offer various health benefits, including antioxidant properties and potential immune system support.
While some individuals may benefit from reducing lectin intake, especially if they have specific health conditions, most people can safely consume lectin-containing foods as part of a balanced diet.
Cooking Methods To Reduce Lectin Content
If you're concerned about lectins, certain cooking methods can help reduce their content in food. Soaking, boiling, and pressure cooking are effective ways to lower lectin levels in beans, grains, and other lectin-rich foods.
These methods can make these foods more digestible and less likely to cause digestive discomfort.
Lectins In Legumes: Are They A Concern?
Legumes, such as beans and lentils, are particularly high in lectins. Some individuals may experience digestive issues when consuming raw or undercooked legumes due to their lectin content.
However, thorough cooking can neutralize lectins and make legumes a nutritious and valuable part of a balanced diet.
Lectins And Gut Health: What You Should Know
There is ongoing research into the relationship between lectins and gut health. Some studies suggest that lectins may interfere with the gut lining, potentially contributing to digestive problems in susceptible individuals.
However, more research is needed to understand the complex interactions between lectins and gut health.
Lectins In Fruits And Vegetables
While fruits and vegetables are generally considered healthy, some contain lectins in varying amounts. Nightshade vegetables like tomatoes and eggplants, as well as certain fruits like bananas, have been found to contain lectins. However, the lectin content in most fruits and vegetables is usually low and not a cause for concern in a balanced diet.
Grains and seeds, such as wheat, barley, and chia seeds, are known to contain lectins. If you're concerned about lectins, consider incorporating alternative grains like rice, quinoa, or buckwheat into your diet, which have lower lectin levels.
Animal-Based Foods And Lectin Levels
Animal-based foods generally contain lower levels of lectins compared to plant-based foods. Meat, poultry, fish, and dairy products are not significant sources of dietary lectins.
If you're looking to reduce lectin intake, focusing on these animal-based options may be a strategy to consider.
FAQs
What vegetables are high in lectins?
Certain vegetables are relatively high in lectins, including tomatoes, bell peppers, eggplants, potatoes, and cucumbers. These lectins are often found in the skin, seeds, or uncooked parts of these vegetables.
What are the symptoms of too much lectin?
Consuming excessive lectins may lead to digestive discomfort, such as gas, bloating, and diarrhea, in some individuals. However, symptoms can vary widely among people.
Are lectins really inflammatory?
While some studies suggest that lectins may have pro-inflammatory properties, the overall impact on inflammation in the human body is still not well understood and varies from person to person.
Do lectins cause digestive problems?
In some individuals, lectins can contribute to digestive problems, especially if consumed in large amounts or undercooked. Cooking and soaking can help mitigate these issues.
Are lectin-free diets beneficial?
Lectin-free diets may benefit individuals with specific dietary sensitivities or autoimmune conditions, but for the general population, they are not necessary and may limit the variety of foods in one's diet.
Lectins and autoimmune diseases: Is there a connection?
Some studies have explored the potential link between lectins and autoimmune diseases, but more research is needed to establish a clear connection. Individual responses to lectins may vary.
Can cooking or soaking reduce lectin content in food?
Yes, cooking and soaking are effective methods to reduce lectin content in foods like beans, grains, and legumes. Properly preparing these foods can make them more digestible.
Lectins and weight loss: Is there a link?
There is no direct link between lectins and weight loss. Weight management is primarily influenced by overall calorie intake, diet quality, and physical activity.
Should I avoid lectin-rich foods for better health?
For most people, avoiding lectin-rich foods is unnecessary. A balanced diet that includes a variety of foods, including lectin-containing ones, can contribute to good health.
If you have specific dietary concerns, consult a healthcare professional for personalized advice.
You May Also Like
Perfect Lectin-Free Steak Recipe
Lectins are naturally occurring proteins that can be found in various foods. They've sparked debates about their potential health effects. In this post, you'll find 10 Foods High in Lectins.
Print
Pin
Rate
Ingredients
1 1/2

pounds

T-bone steak

about 1-inch (2.5 cm) thick*

2

tablespoons

olive oil**

1

teaspoon

coarse salt

or to taste

1

teaspoon

black pepper

freshly ground, or to taste

2

cloves

garlic

minced (2 teaspoons)

1

tablespoon

unsalted butter

fresh rosemary

optional
Instructions
Remove the steak from refrigerator 30-60 minutes before cooking, so they can reach room temperature for even cooking.

Position the oven rack in the middle and preheat oven to 425°F (218°C).

Place a large cast-iron skillet over high heat and allow to heat for 5 minutes until very hot. (You can also place in the preheated oven for 15 minutes.)

Remove any bits of bone and pat dry the steak with paper towels to remove excess moisture that could interfere with searing.

Rub on all sides with 1 tablespoon of olive oil.

Season both sides with salt and pepper.

Add the remaining 1 tablespoon oil to the pan and swirl to coat.

Carefully place the steak in the pan using kitchen tongs, laying them away from you to avoid splatter.

Sear the first side for 2 minutes.

Flip using kitchen tongs and sear the other side for 2 minutes.

Add garlic, butter and rosemary and then immediately transfer the pan to the oven.

Bake for 2-3 minutes without flipping for medium-rare steaks (130°F/54°C), checking doneness by inserting an instant-read meat thermometer (see recipe notes for other donenesses***).

Remove steak to a plate or cutting board covered with aluminum foil to rest for 5 minutes so the juices can retreat back into the meat.

To serve, cut the meat away from the bone and slice across the grain into strips.
Notes
*T-bone steaks that are at least 1-inch (2.5cm) thick are juicier and less likely to be overcooked. The instructions above are for a 1-inch thick t-bone. Add 2-3 minutes of baking time for every additional ½ inch.
** Regular refined olive oil is recommended, as it has a higher smoke point than extra virgin olive oil and will be less likely to burn.
***The large strip section cooks more slowly and the area next to the bone will be rarer. Therefore, insert the thermometer into the strip section about 1-inch from the bone: 120°F/49°C is rare, 130°F/54°C is medium-rare, 140°F/60°C is medium, 150°F/66°C is medium-well and 160°F/71°C is well-done.
To grill T-bone steak: Heat your grill to 450°F/232°C and oil the grates. Then grill for 1 minute on the first side. Flip and sear 1 minutes on the second side. Flip every minute until reaching the desired doneness.
Leftover t-bone steak will last 3-4 days in the refrigerator and can be reheated for 2-3 minutes in a skillet. It's also delicious in Steak Sandwiches, Steak Tacos and Steak Salad.
Tried this recipe?
Follow or tag us on Pinterest @izzycooking